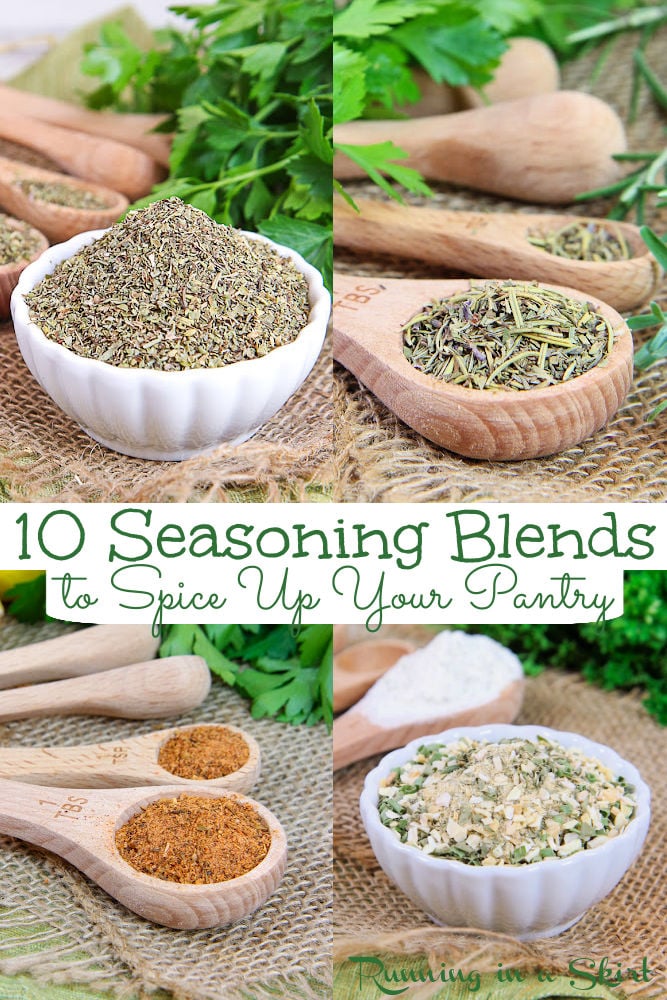 Look no further for Homemade and Healthy Seasoning Blends and Spice Mixes! This is the ultimate guide to making your own healthy seasonings at home including 10 of my favorite spice mixes. Here you'll find the best low carb, keto, no sodium, and low-fat ways to season your food with irresistible flavor.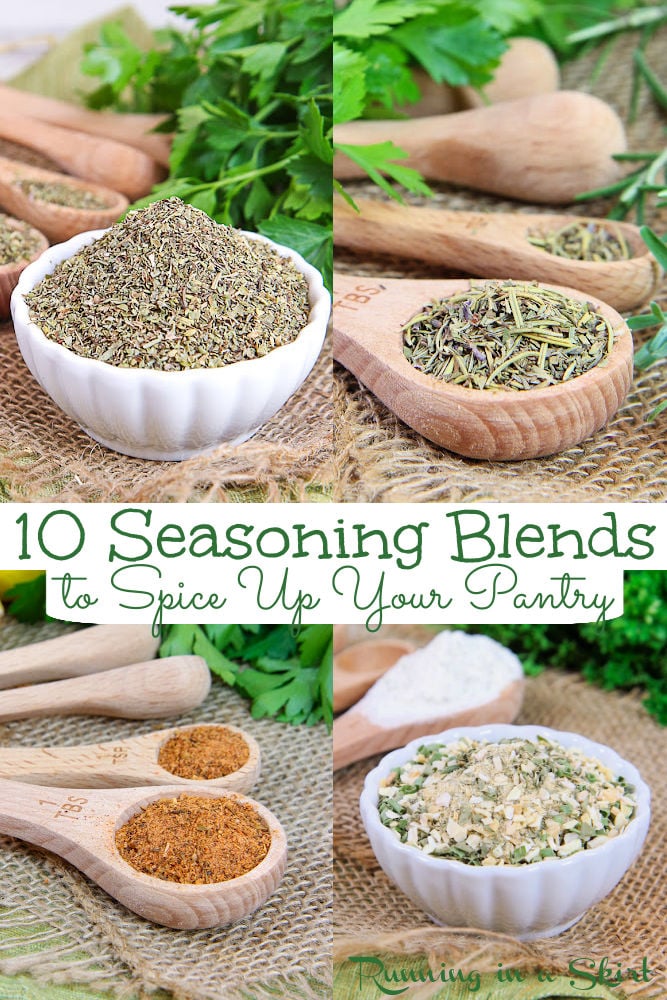 Healthy Seasoning Blends and Spice Mixes
You just can't the fresh flavors in your own Homemade and Healthy Seasoning Blends and Spice Mixes. DIY Healthy Seasonings are surprisingly simple to make and you probably already have a lot of the ingredients in your pantry. The best part about making your own spices mixes is you can control the ingredients, salt, and sodium. That way you can make your spices without preservatives and whatever other strange ingredients you can find in pre-made spice packets.
Plus, herbs and spices are the perfect way to season food without adding calories or fat to it. That means these spice blends can match your diet- whether you are low carb, vegetarian, vegan, gluten-free, dairy-free, low calorie, paleo, or even keto! Plus you can customize the flavors to your own personal taste preferences.
I've shared my favorite 15 Homemade Healthy Salad Dressings, but let's dive into DIY seasonings!
I've been sharing my homemade spice mixes on Running in a Skirt for years and wanted to give you a resource where you could find all of them in one place. From Mexican - Taco Seasoning, Homemade Everything But the Bagel Spice Mix, Homemade Ranch Seasoning to DIY Cajun Spice... I've got you covered with TEN fabulous spice mixes to add to your pantry. There are even some surprising ones like Homemade Herbs de Provence with lavender.
They cover just about any type of food you'd want to cook. This post includes one bonus recipe that has never before been seen... my No Salt Seasoning Blend which is kind of like a copycat of Mrs. Dash that can be used for nearly anything.
10 Healthy Seasonings to Spice Up Your Pantry
Click To Tweet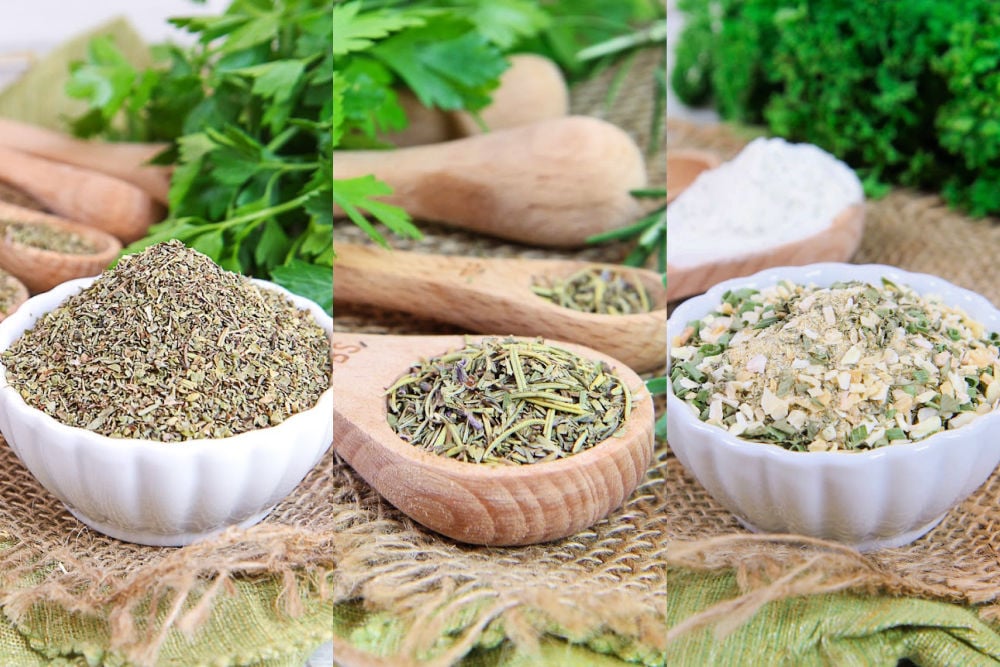 What Seasoning is the Healthiest?
If you are trying to cook healthier and wondering what seasoning is the healthiest, the answer is homemade spice blends like these. You can control the salt and sodium levels plus you know that they don't have strange preservatives in them. Look for flavorful herbs to give your food life, without the fat and oils.
Some of the healthiest spices are cumin, ginger, cinnamon, black pepper, and cayenne. Lots of herbs have health benefits and antioxidants though! Spices can help with inflammation, lower blood pressure and have antioxidant properties. You'll find some of these spices in my healthy seasonings spice blends below!
How do you make your own homemade seasoning?
I have full instructions below for each of my homemade seasoning spice mixes, but here are a few basic instructions to follow.
Gather your ingredients for the homemade seasoning including herbs and spices.
Measure each ingredient out.
Mix together carefully, keeping any moisture out.
Pour the mixture into your own spice jar.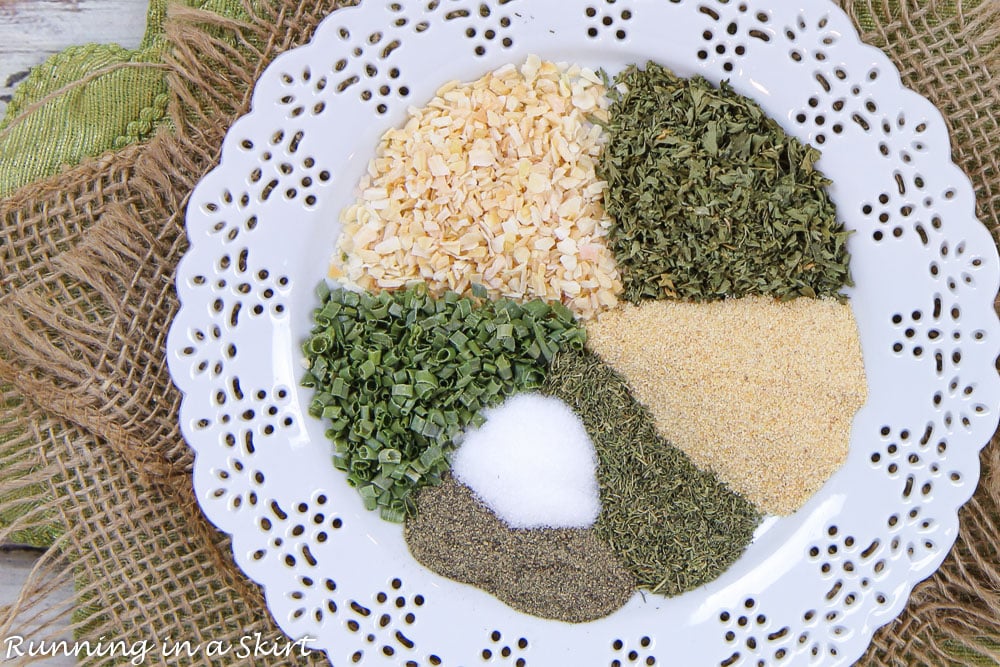 Important Spice Mix Tips:
Check your pantry for your spice freshness and expiration dates. Yes, herbs and spices can keep for a while but they generally start to lose flavor after a year. Replace outdated spices for the best results.
With fresh spices, your new Homemade Spice Mixes will store in the pantry for a year.
Splurge on cute spice jars to store and label your spice seasoning blends.
Use a mini funnel to pour your spices into your spice jars.
Keep your spice cabinet well-stocked to easily make all of these spice mixes. Below is a list of which spices you'll need to make them. It might seem like a long list, but most spice cabinets have these already! Plus, with this list of spices, you could make nearly any recipe.
Spices to Keep:
Plus don't forget to get sea salt and a black pepper grinder. If you are going to the trouble to make your own spices grinding fresh salt and black pepper can make a big difference.
Some of these spice blends already include salt and some don't. You can of course, always modify them to make them low sodium or salt-free if that fits your diet.
Now that you know how to make your own spices and have the right ingredients for healthy seasonings, let's make these versatile spice blends that will make all your food taste even better. I hope this resource will help you find all of these delicious recipes in one spot. Follow the links to the full recipes with the seasoning blends.
10 Healthy Seasoning Blends to Spice Up Your Pantry
My Everything But the Bagel Seasoning is a copycat of the widely popular Trader Joe's Everything But the Bagel Seasoning. It's basically the topping found on everything bagels including minced garlic, minced onion, sesame seeds, poppy seeds, and sea salt flakes. It tastes good on SO many things including vegetables of all kinds and meat.
Use it On: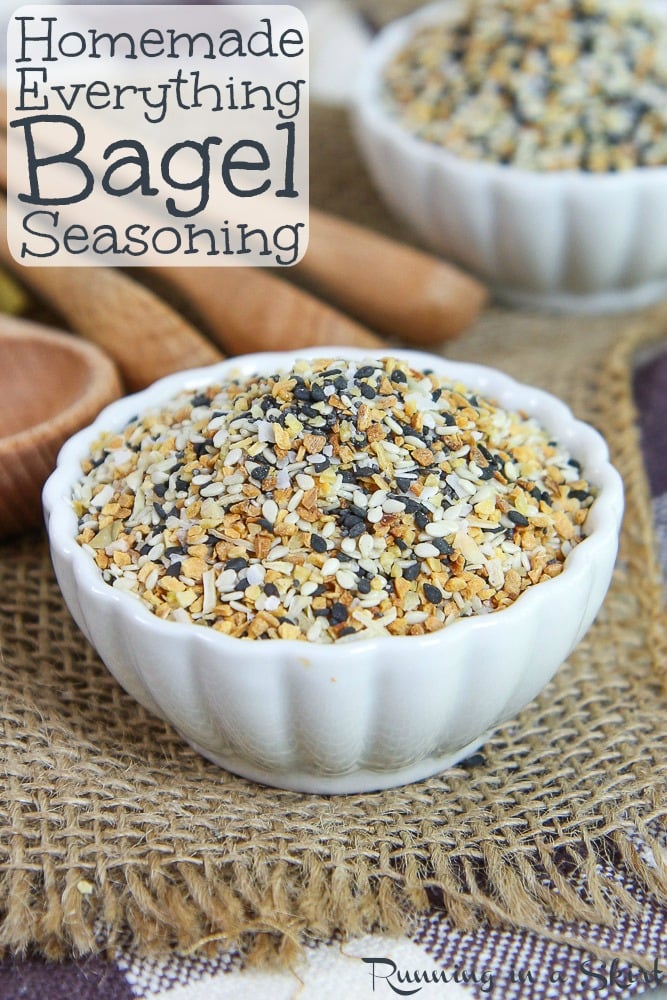 This fresh Homemade Cajun Seasoning is inspired by flavors in Creole, Louisiana, and New Orleans recipes. The blend of smoked paprika, sweet paprika, garlic powder, onion powder, oregano, thyme, and cayenne is perfect for so many dishes including meats, chicken, pork, beef, and veggies! This is one of my favorite homemade seasoning blends when I want my dish to have a kick.
Use it On: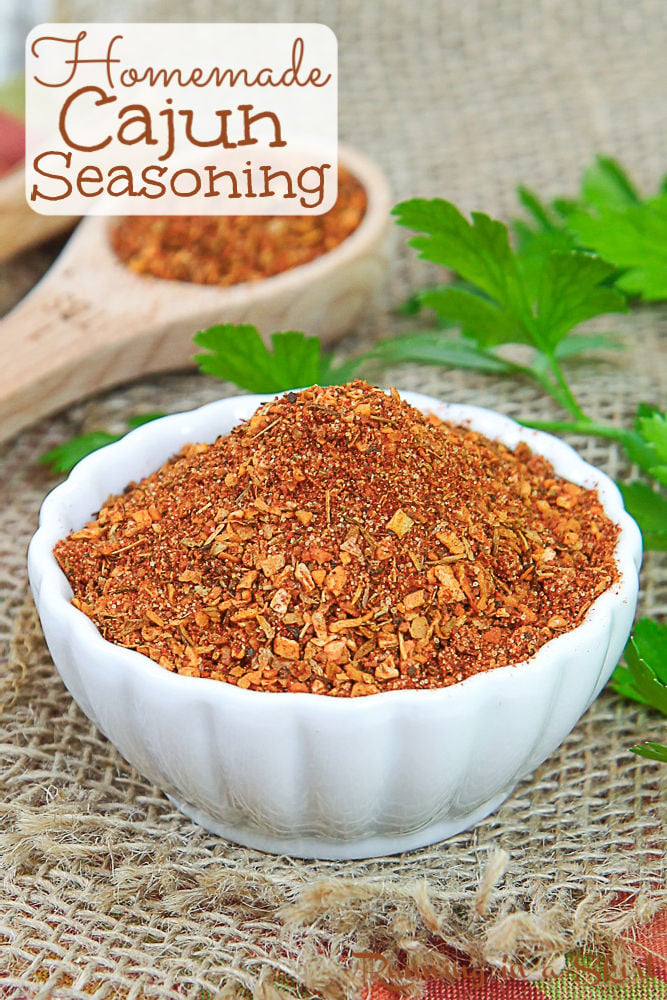 Homemade Herbs de Provence is a delightful gourmet mix of spices that will elevate your favorite meats and vegetables. This French-inspired seasoning blend features thyme, savory, oregano, rosemary, marjoram, tarragon, and that gorgeous purple dried lavender. I love serving this with simple roasted potatoes and fish when I want to feel fancy.
Use it On: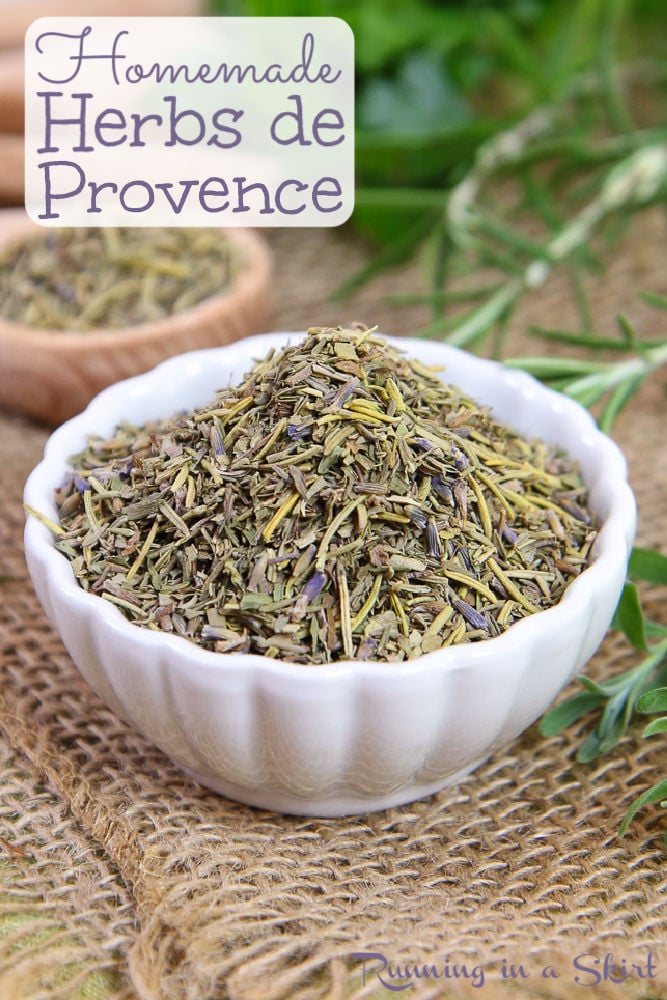 Homemade Italian Spice Mix is hands down one of the most useful and versatile spice blends and healthy seasonings to keep in your pantry. This classic combination of dried oregano, basil, thyme, rosemary, marjoram, and sage goes well with nearly any kind of food that you want flavored Italian, Meditteranean, or Greek.
Use it On: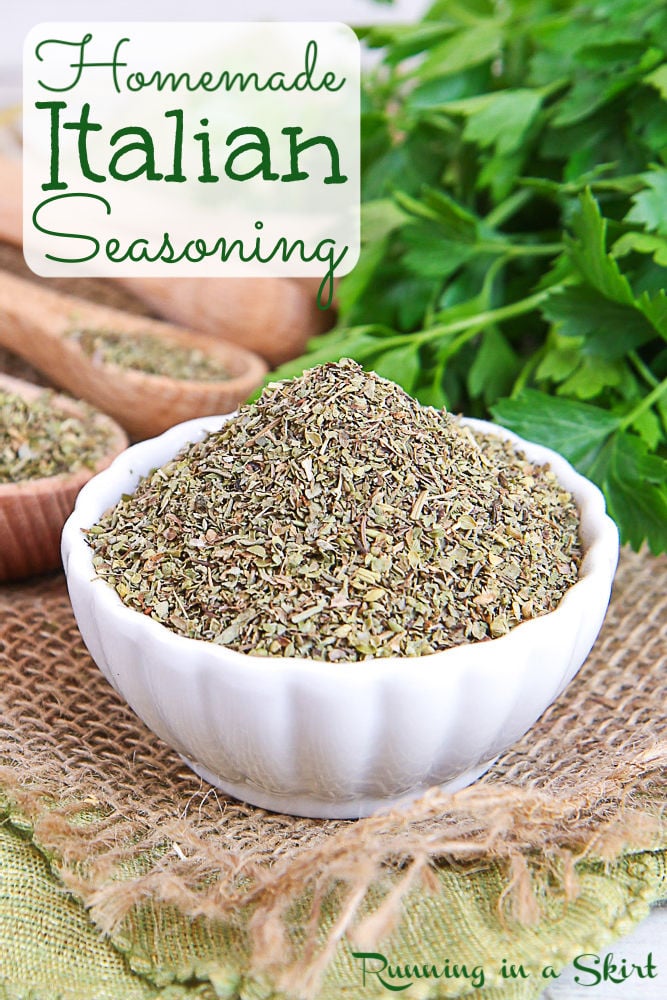 This Homemade Blackened Seasoning Mix is one of my favorite seasoning blends! It's traditionally paired with blackened fish and seafood, but you can bring to life any type of dish with the zesty and flavorful blend of smoked paprika, onion powder, garlic powder, cayenne, and oregano.
Use it On: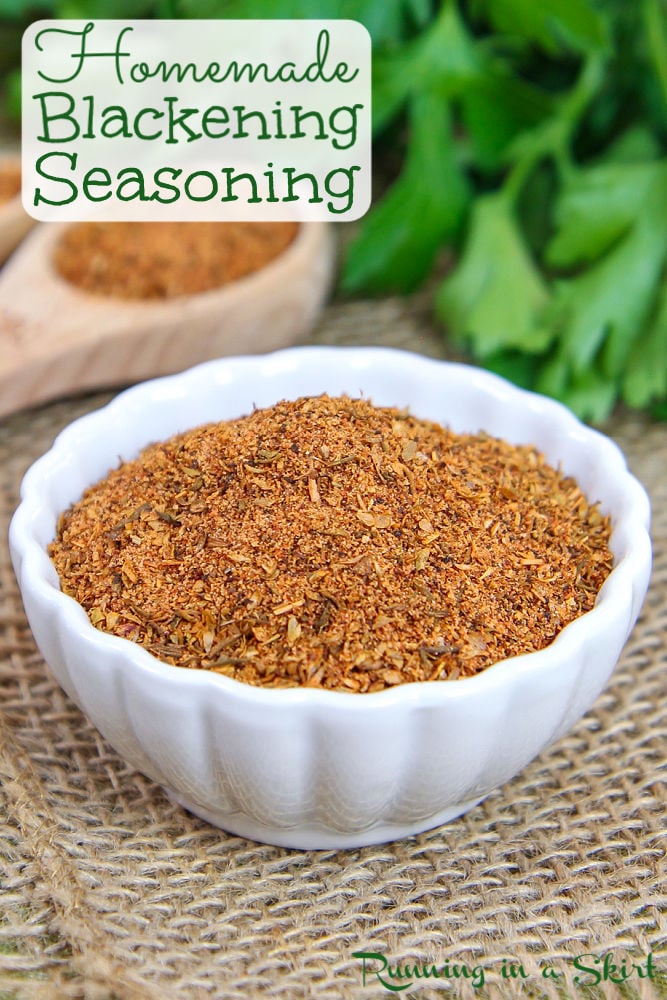 My Homemade Chili Seasoning is exactly what you need to take your chili recipe to the next level. This seasoning spice mix is perfect for healthy seasonings because it is free of preservatives found in many pre-mixed chili packets. It's a spice mix of chili powder, cumin, garlic powder, onion powder, and chipotle pepper. Use this DIY chili spice blend for vegetarian or classic chili.
Use it In: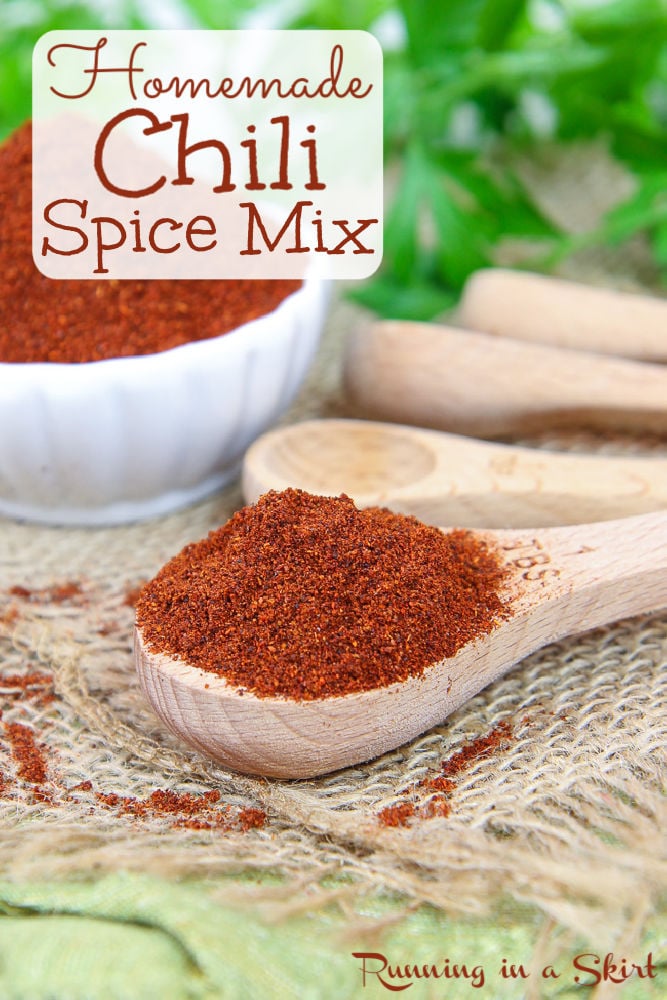 This Homemade Ranch Mix is one of the best healthy seasonings! This DIY spice mix is free of preservatives found in most ranch packets. You can make a simple ranch herb blend OR mix it with powdered buttermilk for a copycat version of the hidden valley packets that you can mix into a dip or homemade ranch dressing. You'll love the classic herb blend of parsley, chives, onion powder, garlic powder, and dill.
Use it On: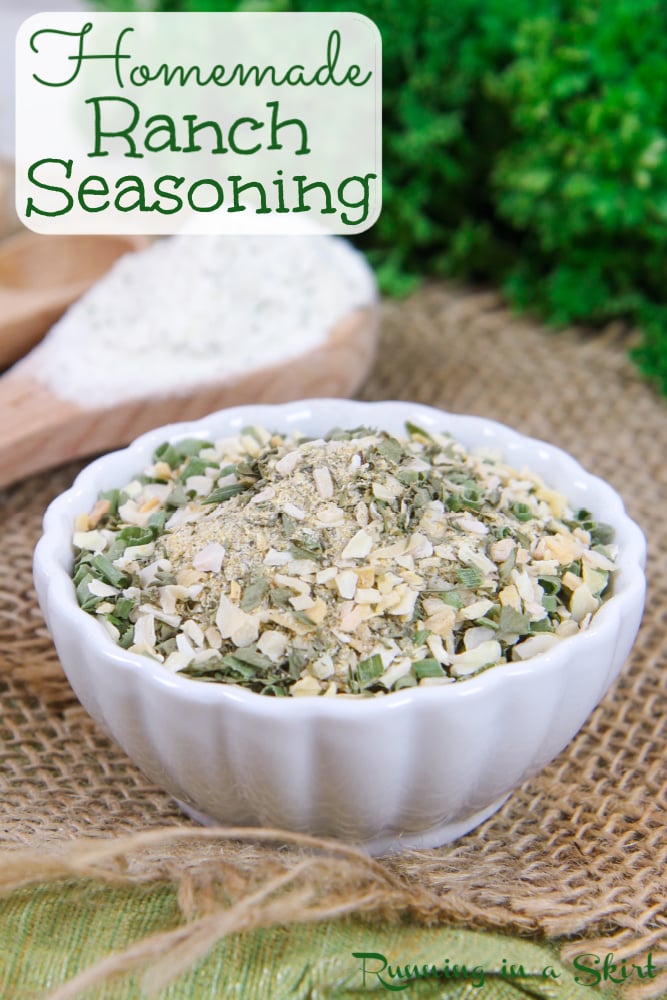 My Homemade Taco Seasoning can either be used as a copycat Taco Seasoning packet or a general Mexican Spice Blend. Many packaged taco seasonings can contain a lot of preservatives, so this one is truly healthy seasonings for your favorite Mexican or Southwest-inspired food.
This spice blend of chili powder, cumin, garlic powder, onion powder, smoked paprika, and cayenne pepper tastes perfectly with everything from Shrimp Tacos to Fajitas. It's a versatile spice mix that I make a big triple batch of and use several times a week.
Use it On: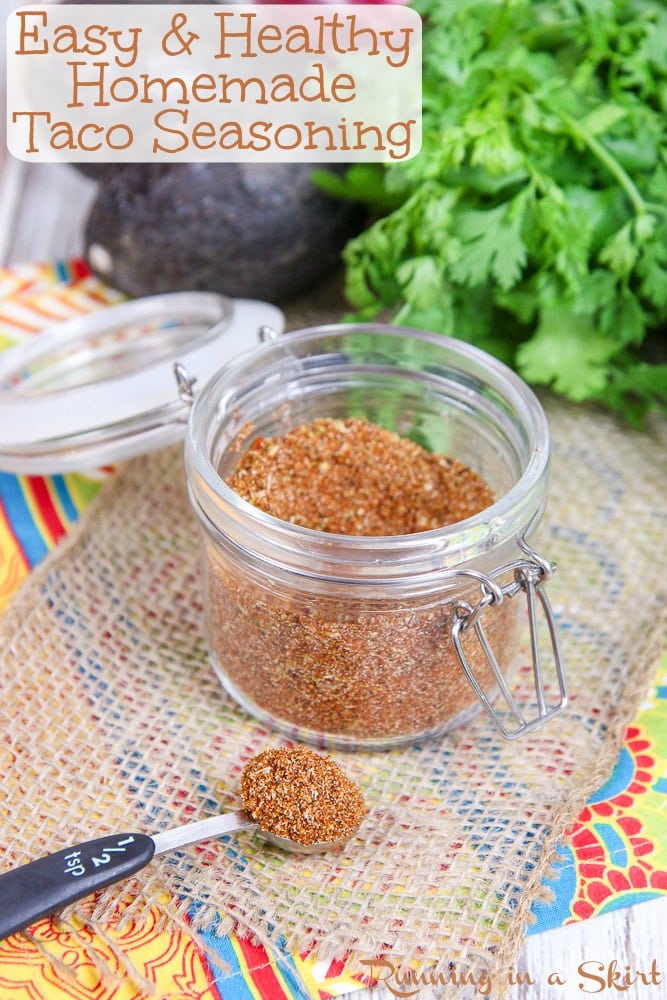 Homemade Pumpkin Spice Mix is the perfect spice blend of warm fall spices that can be used to compliment pumpkin, apple, and pear baking. This versatile mix of gound cinnamon, ginger, nutmeg, allspice, and cloves is traditionally used with sweet dishes but is also a surprising fit for some savory ones too. If you are looking for healthy seasonings and the best pumpkin pie spice, this is a great one to add to the list.
Use it In: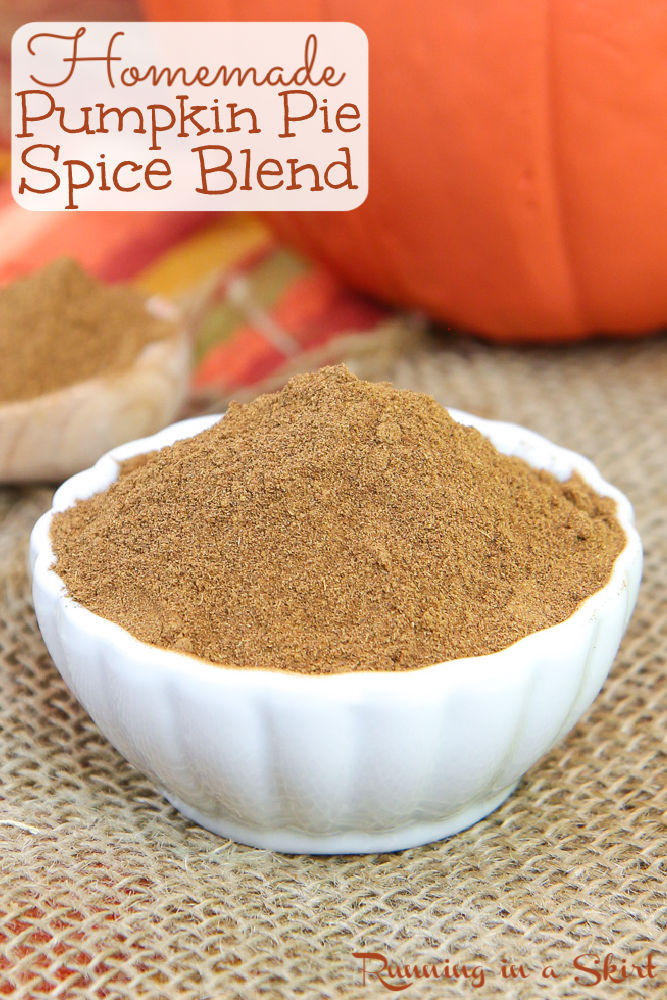 All-Purpose No Salt Healthy Seasonings
The last of my healthy seasonings is a new one to the site! This super versatile No Salt All-Purpose Spice Blends features lots of fresh herbs and the zest of a lemon. It's rich in flavors like garlic, onion, basil, parsley, marjoram, thyme, sage, and savory. If you are looking for a great way to bring to life food without oils, butter, or salt... this is it!
Use it on everything from roasted vegetables, meats, seafood, and fish! It would even be great mixed in dressings or dips. See the full recipe below.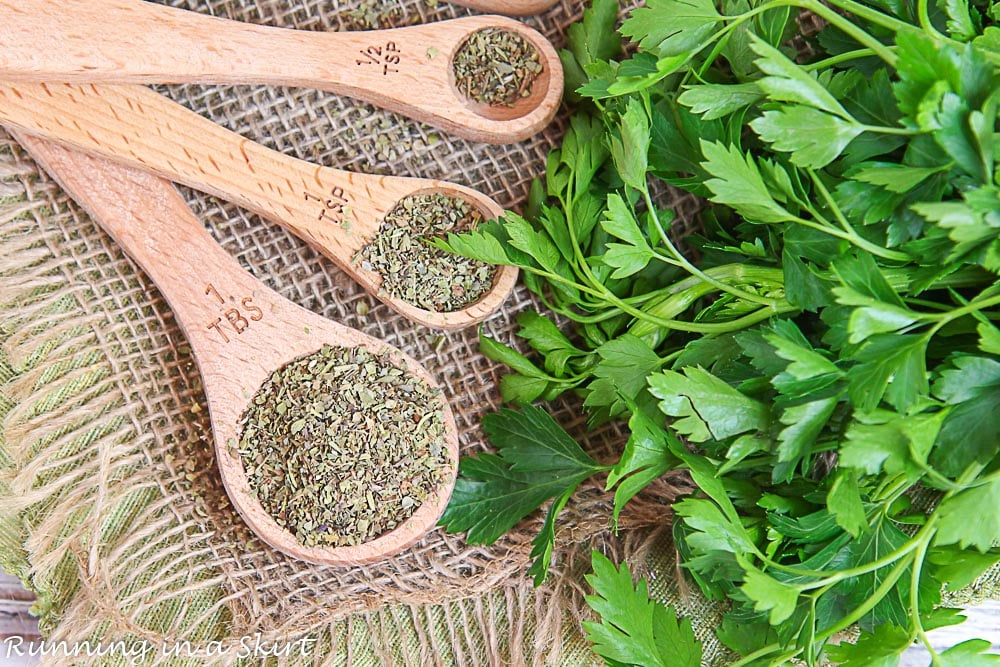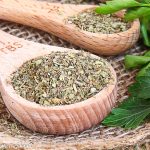 No Salt All Purpose Seasoning Blends
This No Salt All Purpose Seasoning Blends is the best healthy seasoning spice mix. Use on vegetables, meat, seafood, and fish.
Instructions
Carefully measure out all of your ingredients.

Pour into an airtight container and store for up to a year
Notes
Use fresh spices for the best flavor.
Nutrition
Calories:
14
kcal
Carbohydrates:
3
g
Protein:
1
g
Fat:
1
g
Saturated Fat:
1
g
Polyunsaturated Fat:
1
g
Monounsaturated Fat:
1
g
Sodium:
3
mg
Potassium:
53
mg
Fiber:
1
g
Sugar:
1
g
Vitamin A:
52
IU
Vitamin C:
1
mg
Calcium:
27
mg
Iron:
1
mg
Make All of These Healthy Seasoning Blends!
These really are the best healthy seasoning blends and spice mixes. The combination of flavors in this mix is perfect and can go with so many different types of meals. It's perfect because you can season your food in a light way without extra butter, oil, or salt!
Make one or make them all and have a stocked pantry for any of your favorite meals.
If you make any of these Healthy Seasonings, I'd love to hear what you think! Leave a comment and a star rating ★ below. Make sure to follow me on Instagram, Pinterest, and Facebook too!
10 Healthy Seasonings to Spice Up Your Pantry
Click To Tweet
Also try...
15 Healthy & Homemade Salad Dressings
Pin for Later: