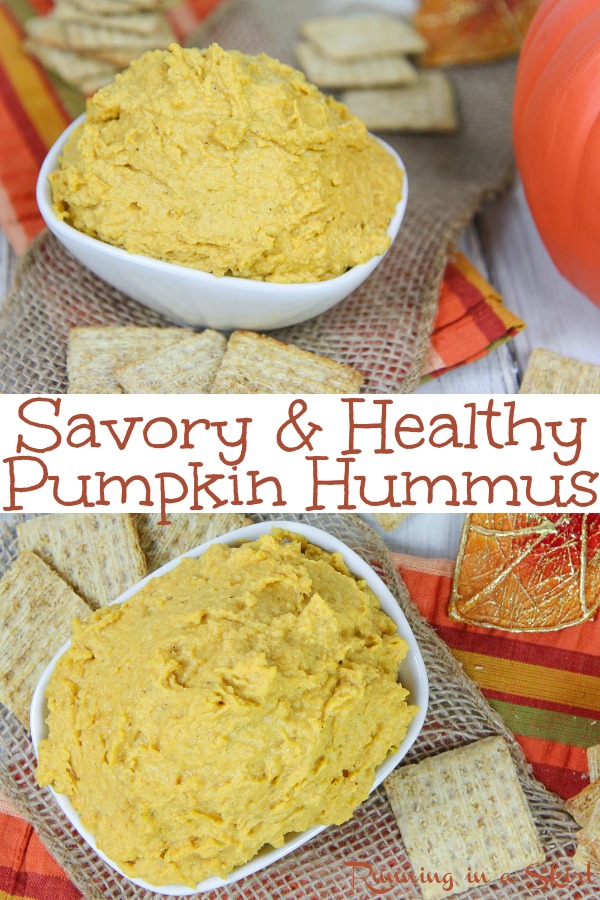 You've got to try this fun twist on hummus! My Savory Pumpkin Hummus recipe is a must try this holiday season.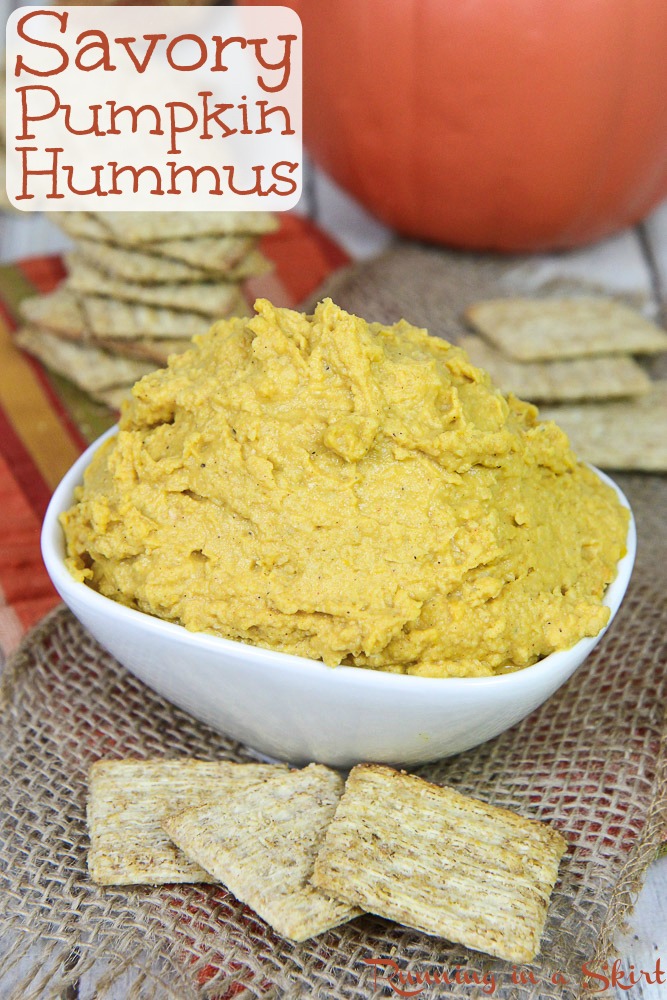 Hi guys!
I'm still pregnant and waiting! I hit 35 weeks on Sunday which is a huge blessing. I also have another doctor's appointment today with the high-risk doctor and should get a better idea on when they might come. I'll let you know what happens in my pregnancy update on Friday.
In full disclosure, I made this recipe several weeks ago right as pumpkin season was starting. I'm not cooking much at all these days. BUT I loved the way it turned out and have been looking forward to sharing it with you now. My Savory Pumpkin Hummus recipe is the perfect fall twist on classic hummus! Serve it in a wrap or as a dip for any holiday party.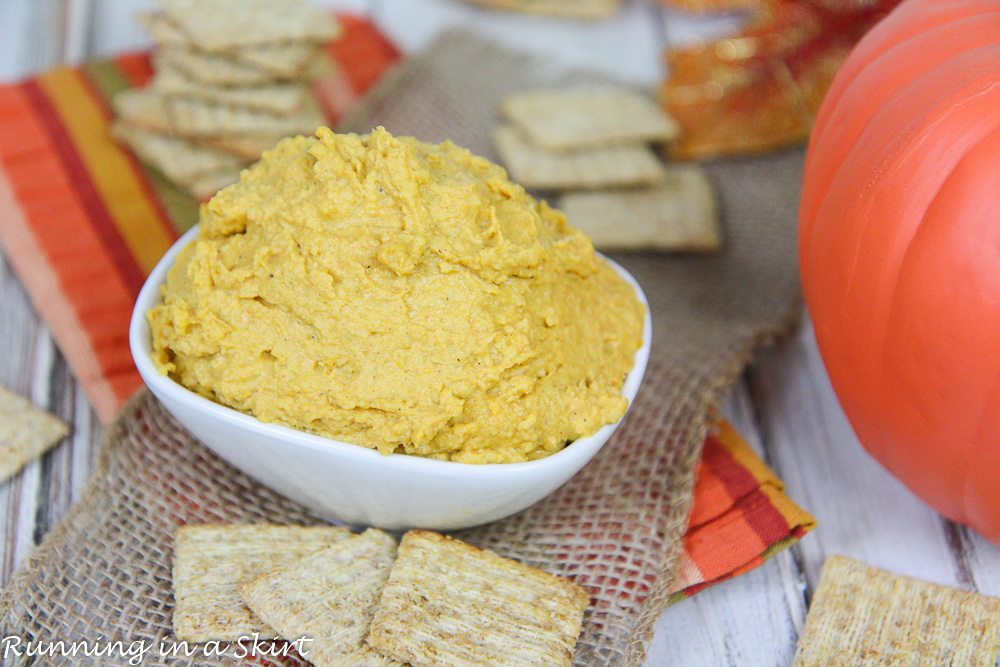 You've got to try this Savory Pumpkin Hummus recipe...
My Savory Pumpkin Hummus recipe starts with a lot of the traditional hummus flavors like chickpeas, tahini, and lemon. To make it more fall-ish I added pumpkin puree and spices like cumin, paprika and just a touch of cinnamon. I could have gone the pumpkin spice route with this, but trust me that the savory is a NICE change of pace.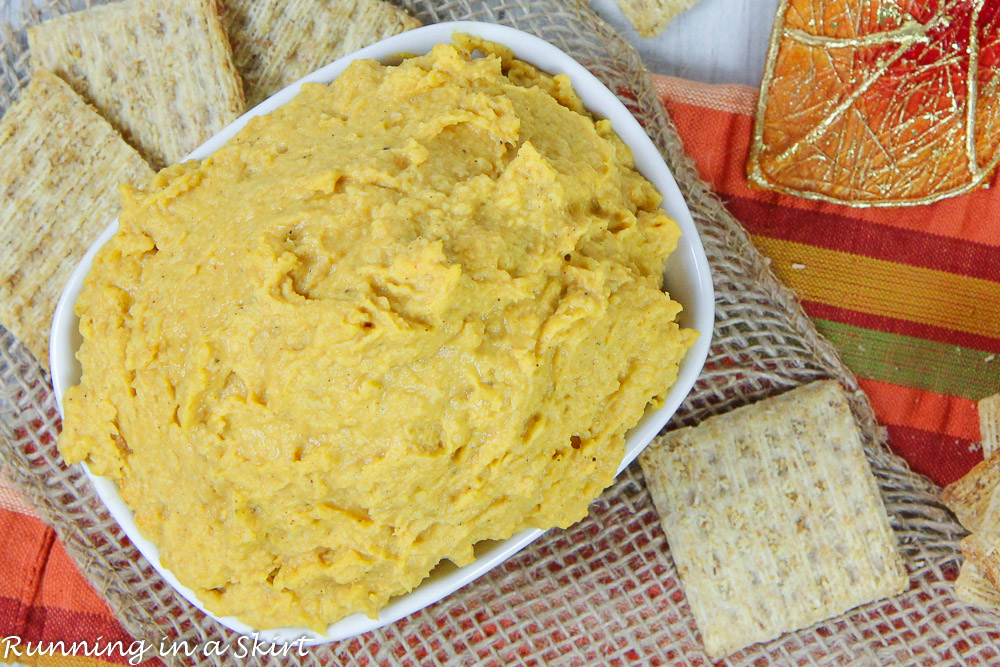 One of the best parts of adding pumpkin puree to any recipe (beyond the yummy taste!) is the health benefits of the actual pumpkin. It's full of vitamin A and C, which is exactly what you need for as an immune boost as we head into the busy fall holiday season.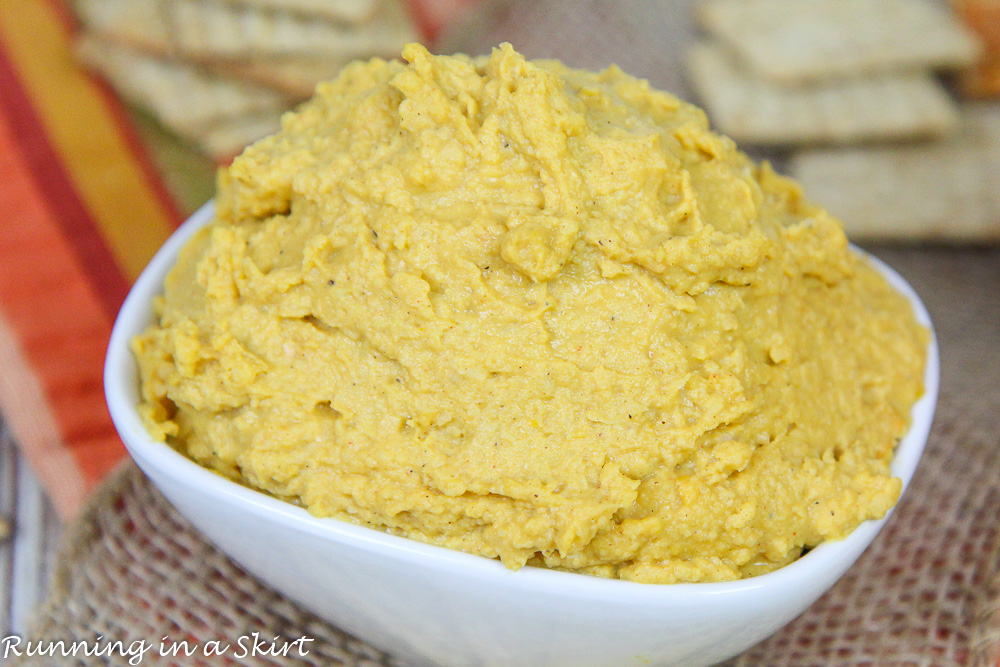 This easy Savory Pumpkin Hummus recipe takes less than 5 minutes to make in your food processor. Crackers, pita or veggie all taste great with it. I'm a personal fan of some good old-fashioned Triscuits. 🙂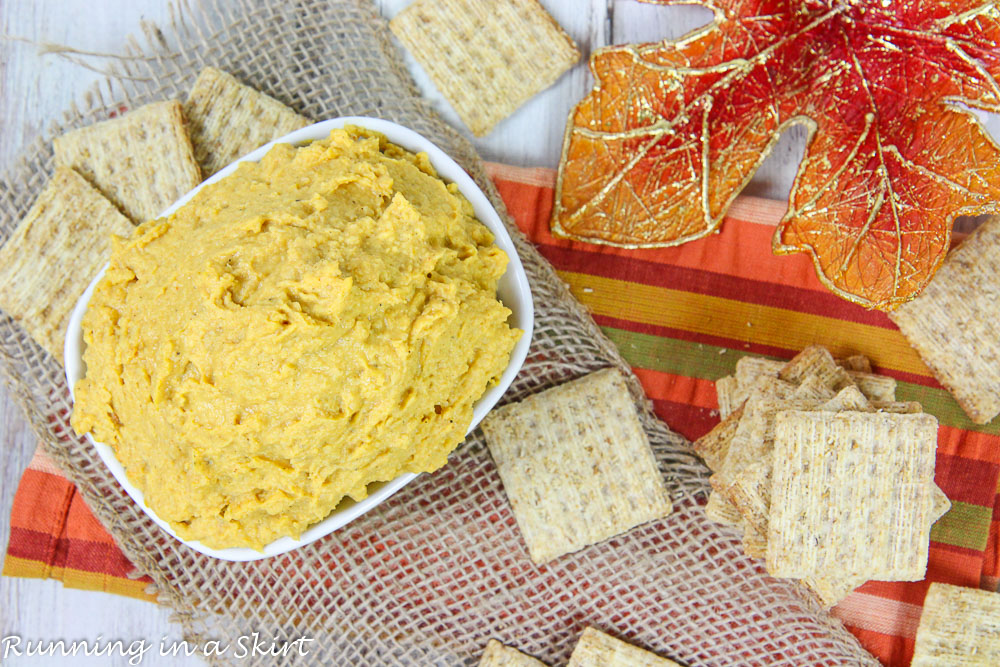 I hope you enjoy this tasty fall dish as much as I do! Give it a try and let me know what you think.
Also try...
Pin for later!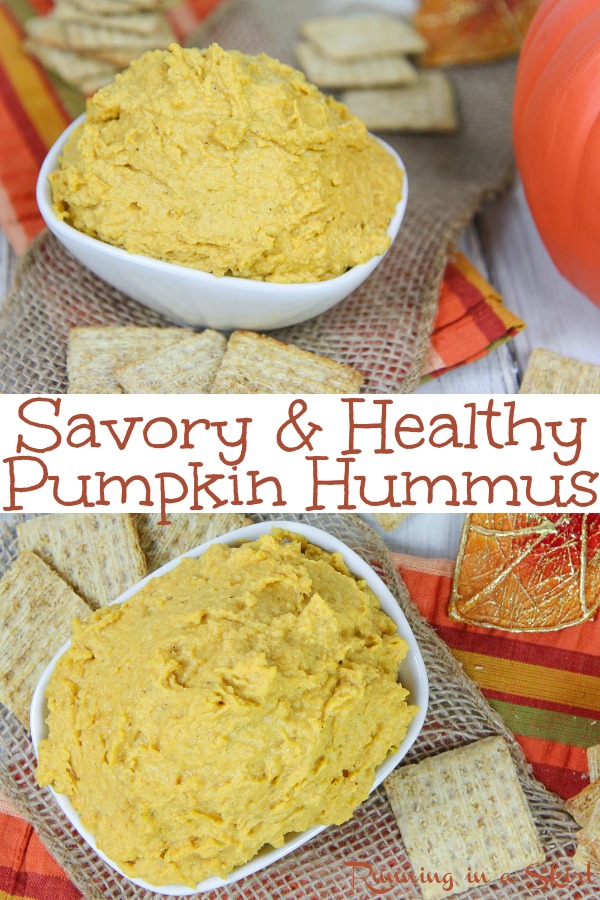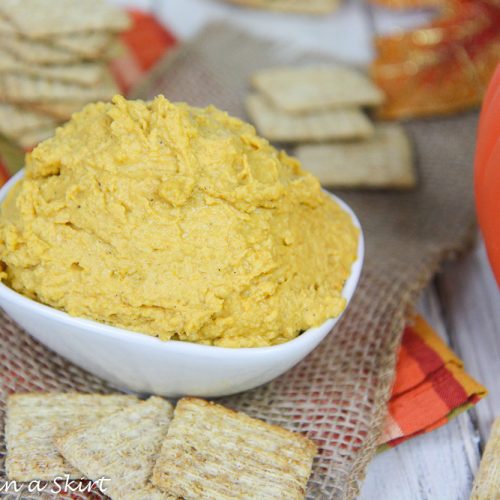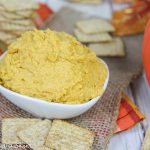 Healthy & Savory Pumpkin Hummus recipe
This Healthy & Savory Pumpkin Hummus recipe is perfect for a holiday party or snacking!
Instructions
Add all the ingredients to a food processor or high-speed blender and mix until smooth.

Serve with crackers and veggies or in a wrap!
Nutrition
Calories:
189
kcal
Carbohydrates:
15
g
Protein:
5
g
Fat:
13
g
Saturated Fat:
2
g
Sodium:
214
mg
Potassium:
199
mg
Fiber:
5
g
Sugar:
1
g
Vitamin A:
3230
IU
Vitamin C:
11
mg
Calcium:
43
mg
Iron:
2
mg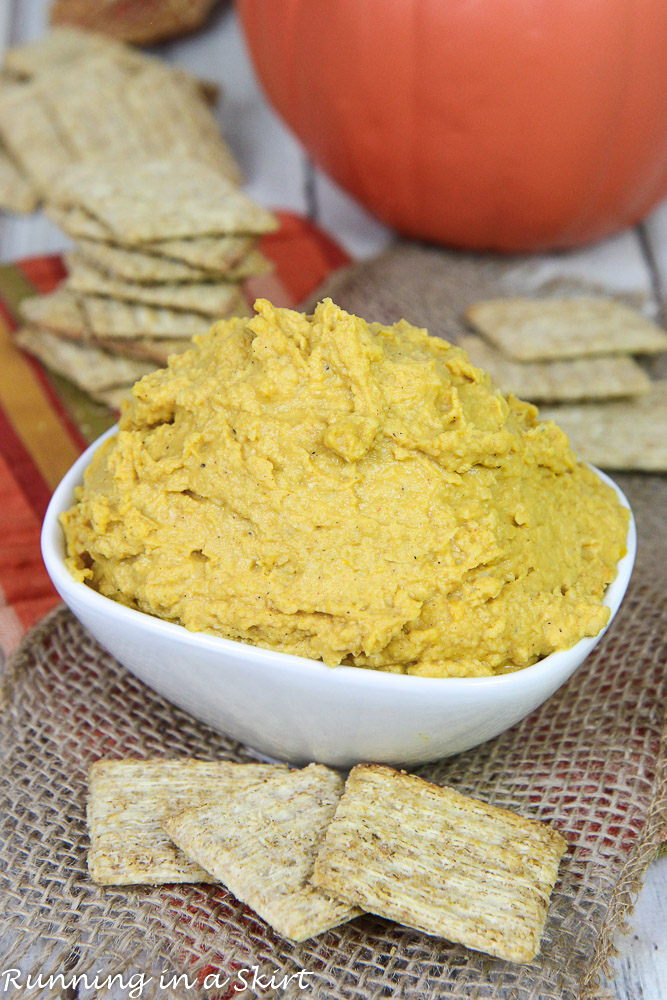 Your turn!
Savory or sweet pumpkin dishes?
This post contains Amazon Affiliate links.