Hi everyone!
I'm so happy that I've made it through another week of this pregnancy! I hit 36 weeks on Sunday and the risk of the twins needing NICU help goes down significantly every day now. They could still need some extra care, but hopefully, if they do it will just be for a short time. Full term for twins is considered 37-38 weeks.
This has been another challenging week for me as I've been in a lot of pain, not very mobile and had some pretty gnarly swelling despite my efforts to contain it. Regardless though I know what a blessing it is to have made it this far with two and I'm glad they are still cooking!
I can't believe it but this will most likely (unless something changes!) be the last pregnancy update. Right now the doctor's plan is to induce or schedule a c-section around 37 weeks if they don't come on their own next week. So I'll probably include the last bit of the pregnancy in the birth story when I have time to write it. I hope you've enjoyed following along for this crazy adventure.
Twin Pregnancy Weeks 35-36
Bump Watch…
Here's 35 weeks...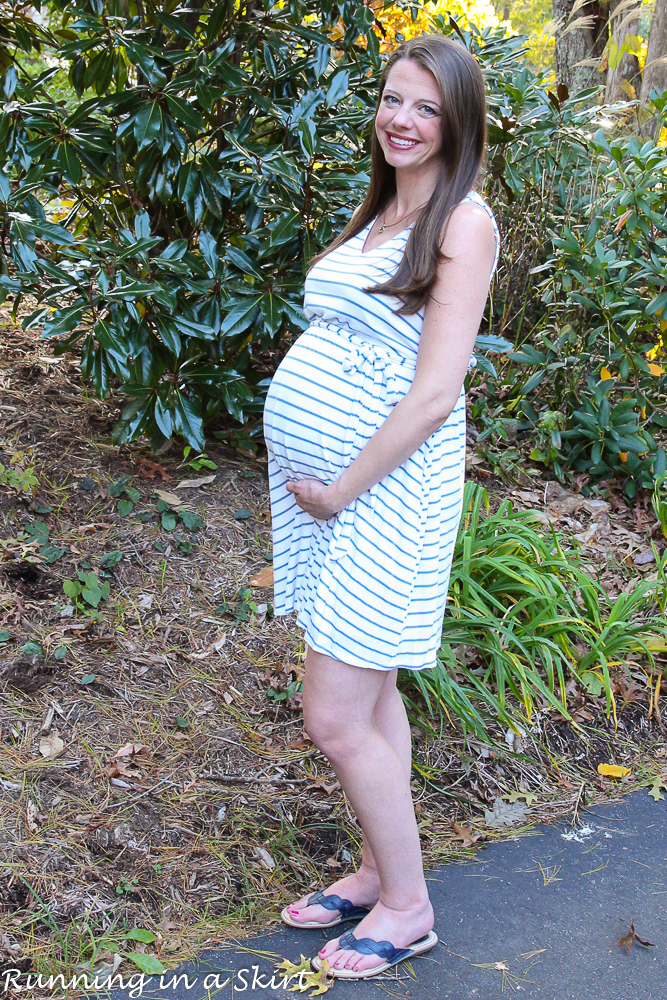 Here's 36 weeks! I'm measuring almost 40 weeks now and can't imagine the bump getting any bigger. The meansurements from the doctor show there is nearly 12 pounds of baby in there.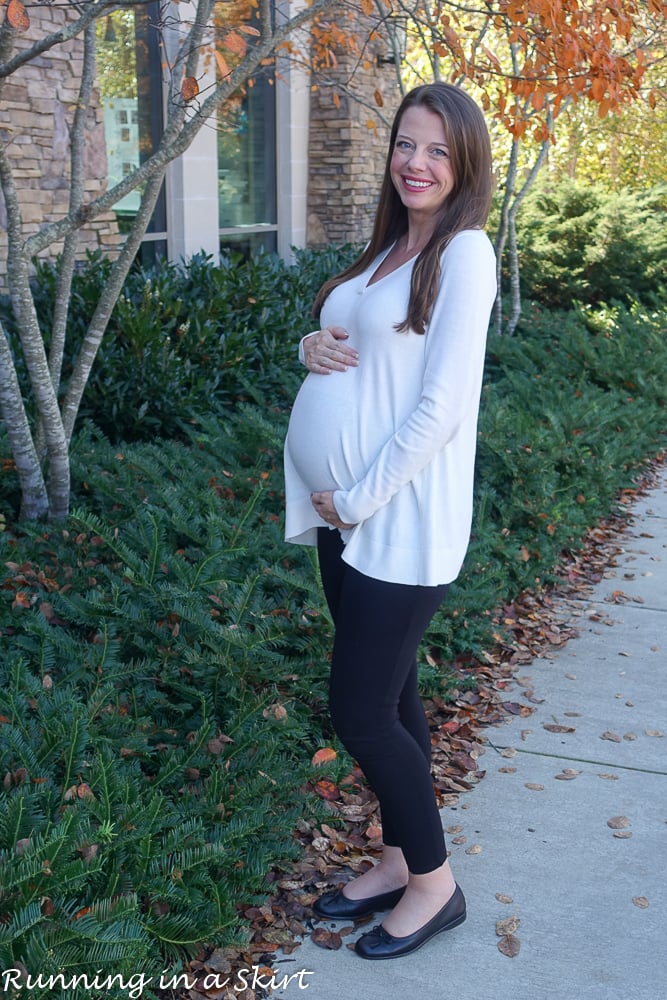 How I've Been Feeling…
When we I found out I was pregnant with twins I read a lot about how the pregnancy would be different than with a singleton pregnancy. I read so many horror stories about people being in pain, on bed rest and basically miserable. I knew I'd have struggles too, but the amount of pain I've been in, how long it's lasted and my complete inability to do much at all has taken me by surprise. It's been hard for me since I enjoy being active.
My symptoms over the past two weeks include pain in the ribs, pain all over my back and intense pressure when I stand up. I get winded walking across a room and literally have to sit down after a flight of stairs. I can't sleep comfortably and am woken up every hour by either having to go to the restroom or heartburn. I'm also super swollen. I put on 6 pounds in two days and the doctor said it was basically just water and swelling. I hadn't been eating any differently.
I had been writing that sitting in a recliner has helped, but this past week I haven't been able to sit even slightly reclined because it has been making me dizzy. So I've found I'm basically in pain no matter how I try to position myself. I'm so glad we are in the homestretch because it's been hard to actually enjoy being pregnant feeling so badly.
Again, I'm not writing this to get pity or complain but just to document or help someone down the road who may also be pregnant with twins. I know I am blessed to be pregnant with these two babies and I also know how many people are struggling to get where I am.
Doctor's Appointments...
I started twice a week non-stress tests (NST) week 35. The test involves hooking both babies up to heart monitors and also using the third monitor to check me for contractions. The tests on week 35 were pretty uneventful.
The first test for week 36 went ok but the doctors were slightly concerned about the rapid water weight gain. I was also already 2 cm dilated and 60% effaced. Since my blood pressure was still low though and I passed the NST, they sent me home.
On week 36 we also had our final appointment with the high-risk doctor. They did one last growth check and the babies are still doing good. They recommended delivering at 37 weeks at the latest if I don't go into labor on my own in the next week. The only hiccup is baby B, who is still breech, is now a half pound heavier than baby A who is head down. They said that might mean our delivery plan will need to change to a c-section which I am disappointed about. I go back to my regular doctor today for another NST and we'll talk about it and hopefully have a plan and a date today.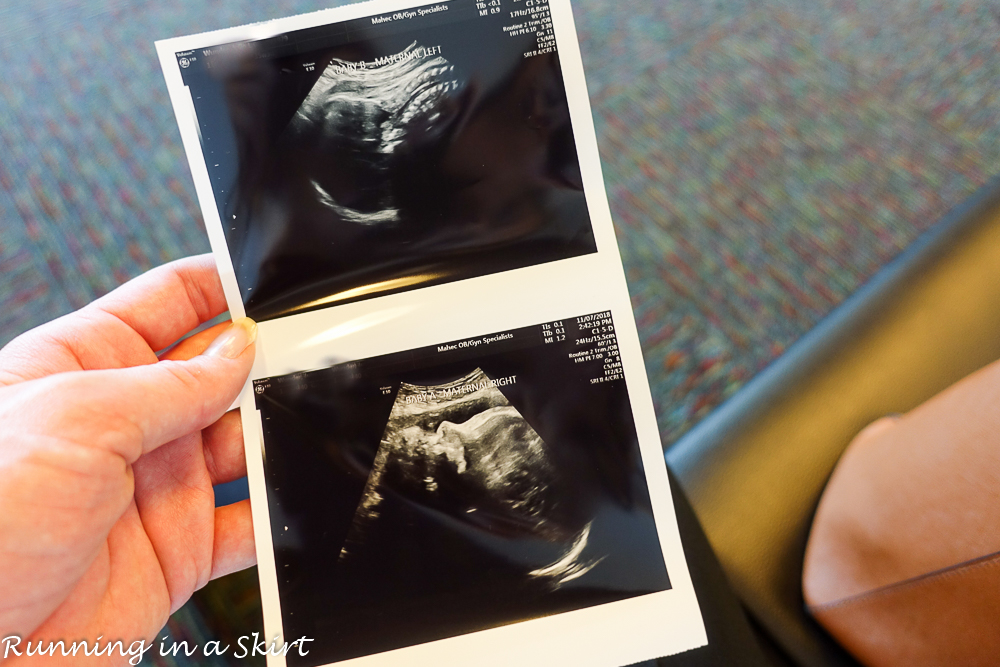 Highlights...
I've spent a lot of time resting so it hasn't been the most exciting two weeks. One highlight was going to dinner at the Inn on the Biltmore Estate.
Also, my nephew, Keegan was born! I know the twins and Keegan will be the best of friends. He was born a month early but came home with Mom and Dad.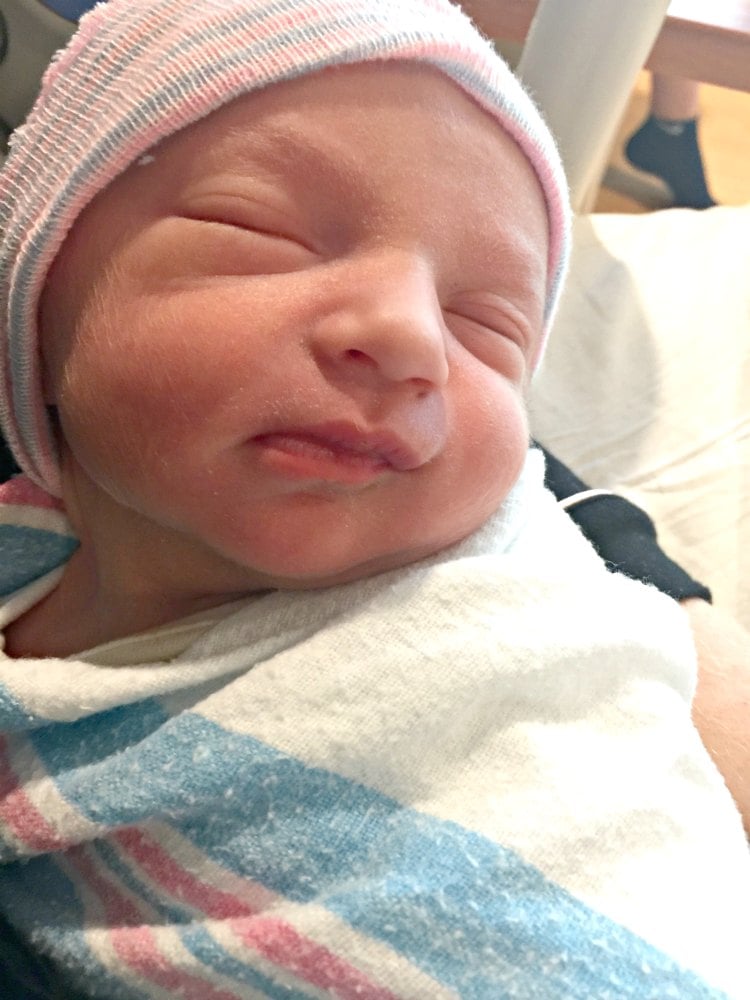 Food Aversions or Cravings…
I have been hungrier than I was but most of the time I can't think of anything that actually sounds good to me to eat. It's the strangest thing and it makes it hard to figure out what to eat.
Fitness…
None at all. 🙂
Maternity Clothes…
I'm rotating through a few outfits and mainly wearing one pair of Old Navy leggings and a pair of maternity jeans. I'm so anxious to get back into my regular clothes! I miss my Lilly Pulitzer :-). It's supposed to be really cold here this weekend and I might have to be the crazy person walking around in flip flops because my feet are so swollen. Even the bigger pair of shoes I got don't fit anymore.
Nursery…
The Hubs and I finished the nursery and I'm working on the post to share it with you! Here's a sneak peek...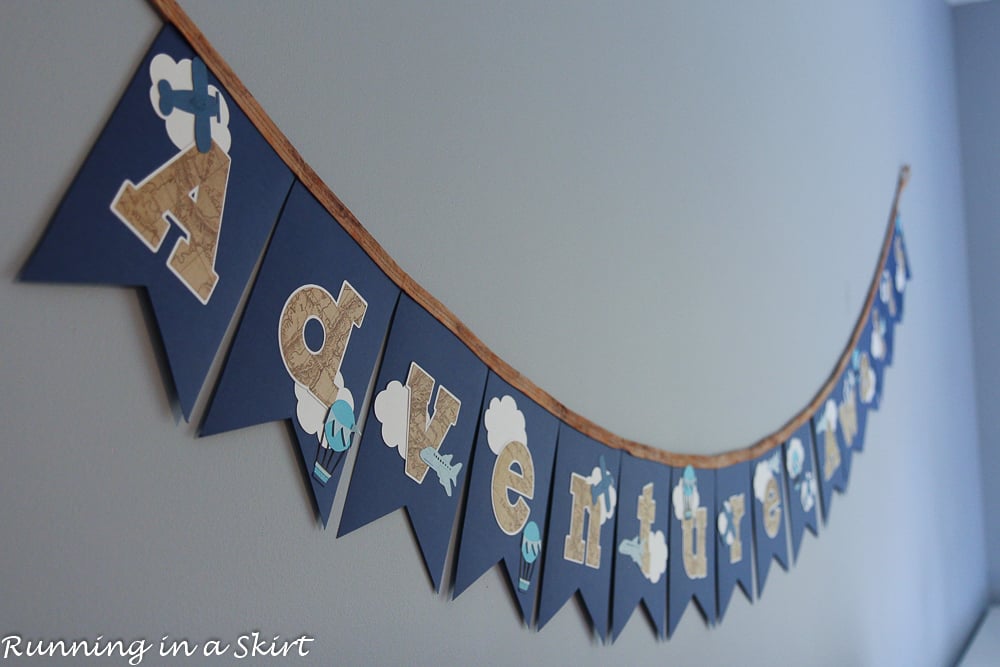 Gender and Names…
As far as we know they are still boys and our plan is to announce the names when they are born! We still have three names to pick from but we're pretty sure on our two favorites at this point.
That about wraps it up. I'm on pins and needles every day wondering if today is THE day. It's crazy how out of your control this whole process is. Thanks again for the continued prayers and support! I'll let you guys know as soon as I can when they come here on the blog.