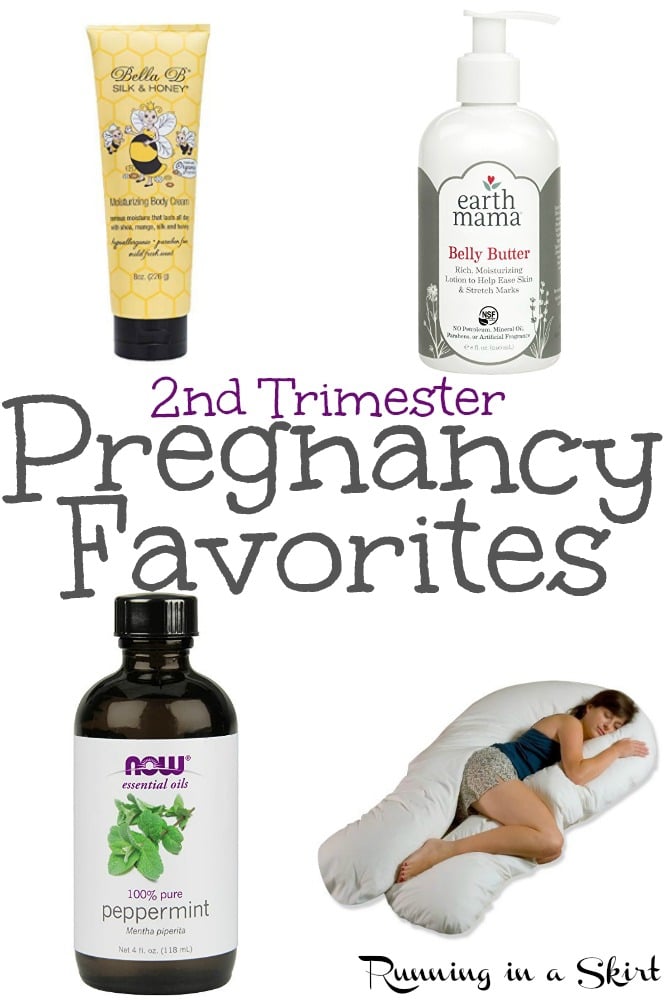 Looking for some fabulous natural products? These pregnancy favorites will make your life easier pregnant or not!
Hello! Hello!
I'm officially HOME and will have posts on the shower and my Niagara Falls trip later this week!
Once I found out I was pregnant, I was surprised at how many products I was using that were not safe to use anymore. Of course, I knew skipping wine was a done deal, but everything from my face creams to lotions needed an overhaul. Plus I needed some things to make myself feel more comfortable... including THE BEST pregnancy pillow.
Since I spent WAY too long looking all this stuff up on the interwebs, I thought I'd save you some trouble and share some of my pregnancy essentials so far. Even if you aren't pregnant, this list includes some great natural products I think you will love.
This post includes Amazon affiliate links. I do make a small commision off of purchases. The price is the same for you!
2nd Trimester Pregnancy Favorites
I read a bunch of reviews and ordered this Earth Mama Belly Butter on Amazon. I love how it smells, how moisturizing it is and how it makes my skin feel! Plus the pump bottle is super easy to use. I don't really have stretch marks yet, but I doubt I would now anyway... so it's hard to know if it really works. BUT it feels really good on my skin. I honestly might keep using it after I'm pregnant.
This thick body cream is so lovely! It's kept my skin nice and smooth too. I love both of these lotions and think they are fabulous pregnant or not!
I really believe in face masks, but knew a lot of them were not pregnancy safe. The Hubs actually found this GLOW9 Charcoal Natural Face & Body Mask for me for a gift and I love the way it cleans my pores AND moisturizes at the same time.
This brand of foot soak is also nice!
When I was getting constant headaches from the pregnancy I tried everything I could to help. One of the things that really seemed to make a difference was using peppermint oil. I'm a huge NOW fan and you can't beat their price and quality on essential oils.
I am a committed back sleeper and trying to train myself to sleep on my side has been a struggle. I finally caved and splurged on this epic pregnancy pillow. I liked it because I could turn it upside down and still use my regular latex foam pillow that I love. It's soft, smooshy and feels like a cloud. The hubs keeps wanting to "borrow" it. I even put it in a huge garbage bag and took it all the way to Deep Creek with me.
I love this food based vitamin! I've been taking it for years and swear it helps me feel better. Definitely a pregnancy favorite.
Y'all know how much I love my tea! I quickly discovered that when you are pregnant you have to be careful with even herbal teas. This Lemon Lavender one is simple, safe and delicious. I've been drinking it to relax in the evenings.
I get the occasional blemish but normal blemish cream is no something you really want to use in pregnancy. I did some research and found this natural product from Burt's Bees. It doesn't work as quickly as benzoyl peroxide, but it works!

One of my friends suggested these shorts to me and sent me a link. I bought them and have been living in them ever since. They are soft, comfortable and look nice! Perfect for a summer pregnancy.
Here's my other favorite simple item of clothing I've been living in. These Old Navy tanks are inexpensive but super comfy and have been my go-to for days I work around the house. I have four now!
This suggestion only applies to those twin moms, but this book has been such a wonderful resource for both the Hubs and I. We both read it cover to cover, used it to help create our registry and have referred back to it for questions. If you are having twins this is a must buy!
So those are my pregnancy favorites so far! Even if you aren't pregnant I swear you'll love those lotions, the tea, vitamins and essential oils!
Catch Up Here
Pin for later!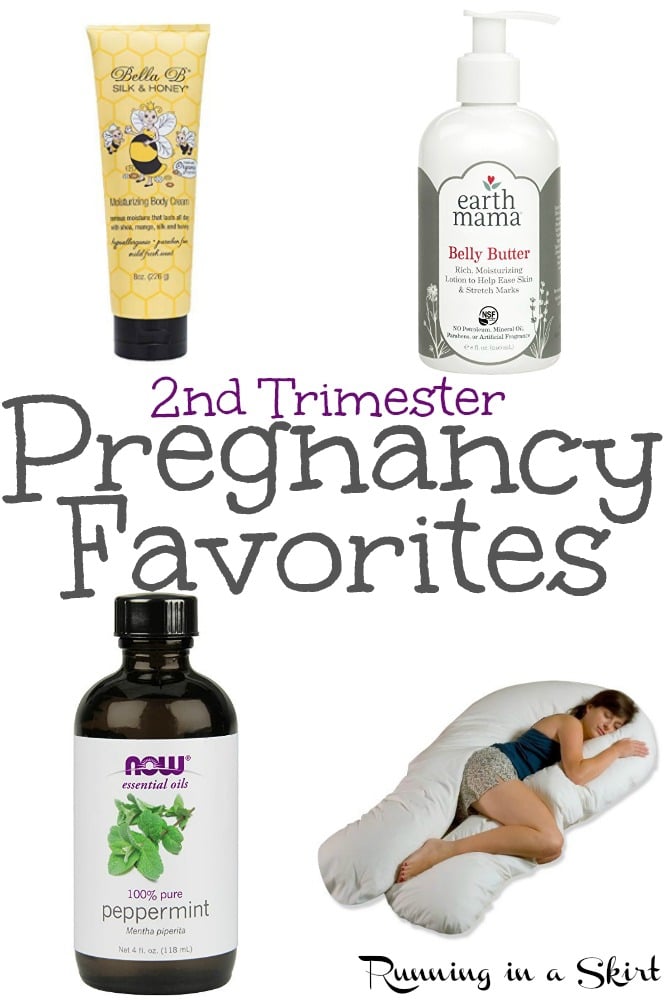 Your turn!
If you've been pregnant, what are some of your favorites?