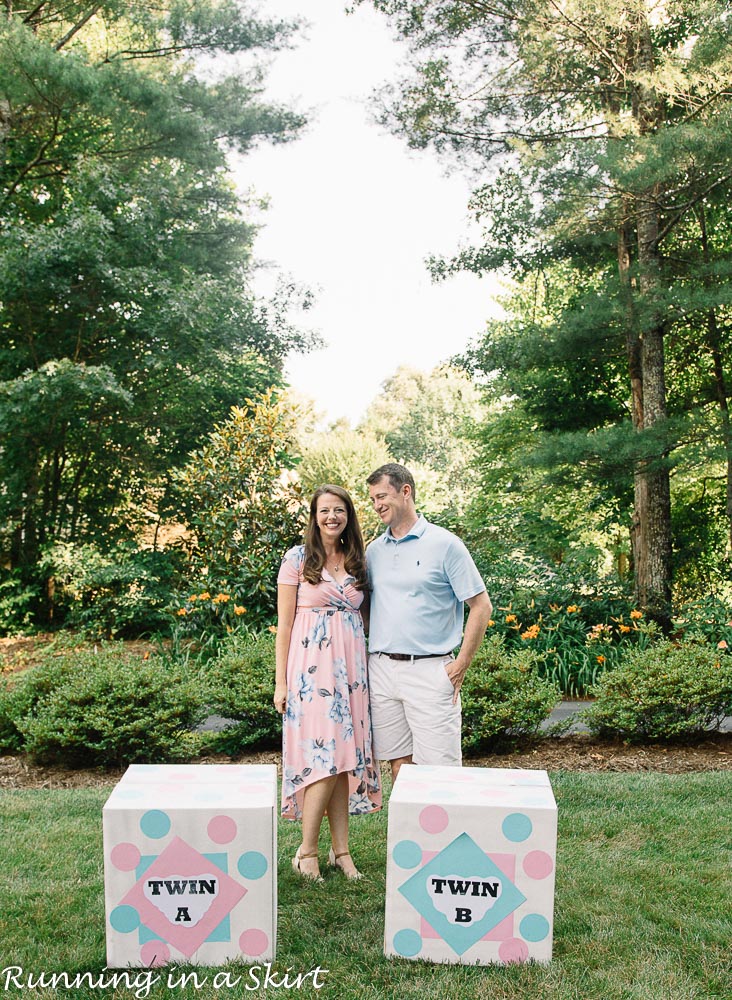 I have big news to share with you guys today... our gender reveal party for twins! We are thrilled with the news of our twin gender reveal and are pretty sure you will be too. If you are looking for twin gender reveal ideas... you have come to the right place.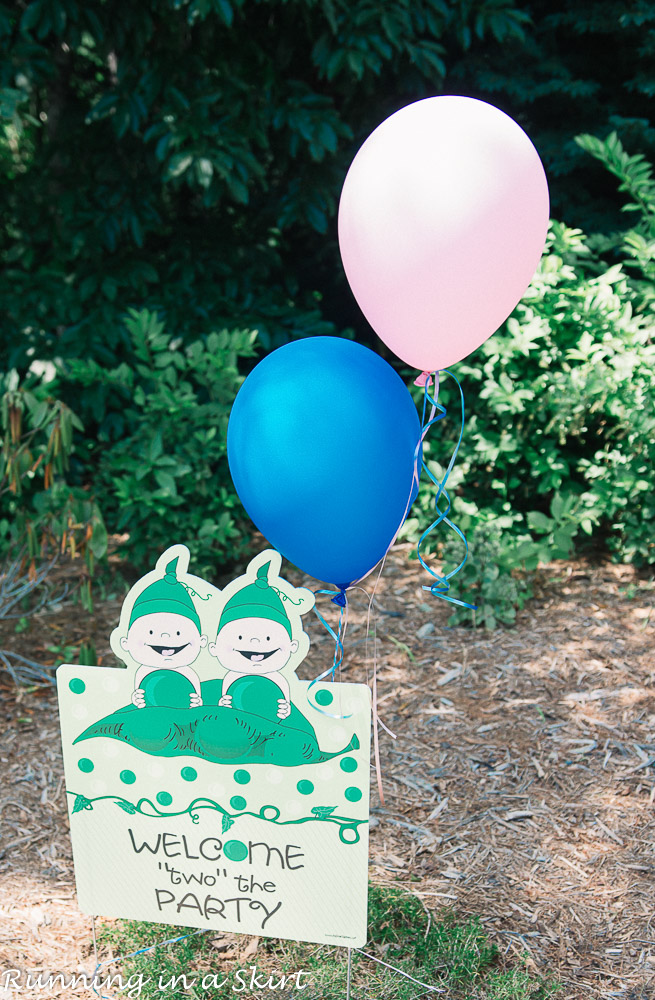 Twin Gender Reveal Ideas
When I found out the Hubs and I were expecting twins after five long years of waiting and I almost didn't believe it. Our wonderful doctor kept telling us to be cautiously optimistic... but we could not help but feel too worried to actually really celebrate the good news. We even told our family to not get too excited yet. It wasn't until I was about 10 weeks along and the doctor told us that she really thought this was the real deal that I really let the news sink in and felt some of the stress go away.
Since our journey to pregnancy was so long and hard, it felt amazing to finally feel full of joy and allow our friends and family to feel happy for us too. Here's how our twin gender reveal went down.
Our Gender Reveal Party for Twins - Twin Gender Reveal
Fast forward a few weeks and we found out we could learn the sex of the babies early through a blood test that we needed to do anyway to check for other health issues (which all came back perfect!) Being the planner that I am I was excited to find out early and decided it might be fun to do a twin small gender reveal party for twins for our family and very close friends... giving us the chance to finally celebrate these babies since we spent the entire first trimester feeling very guarded. We did our blood work and had our doctor write the results on paper in a sealed envelope instead of telling us.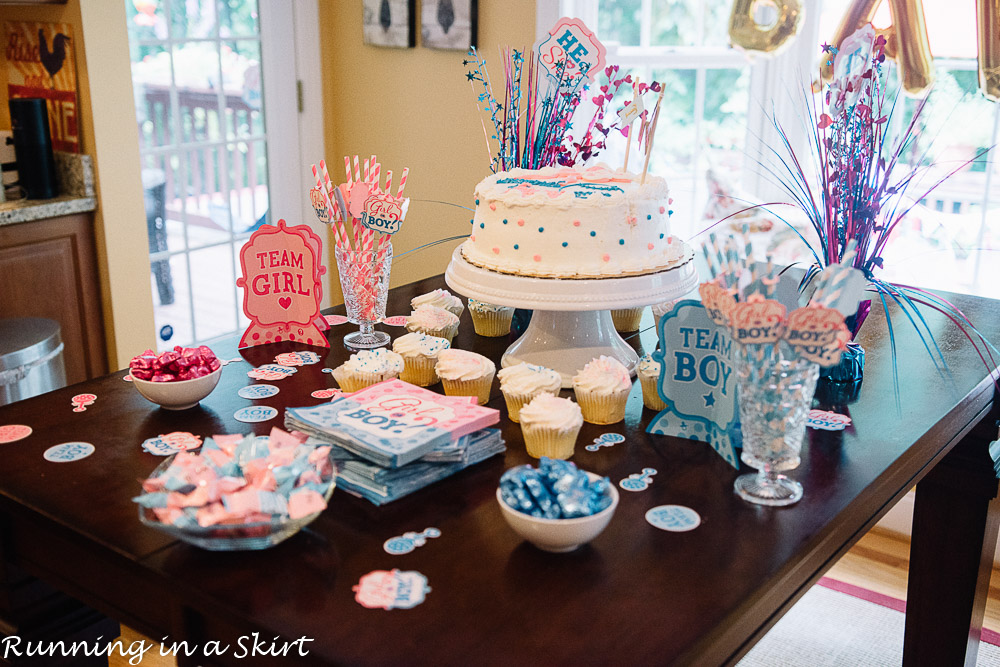 My lovely Sister-in-law Megan found out that I wanted to do something and immediately jumped in to take over.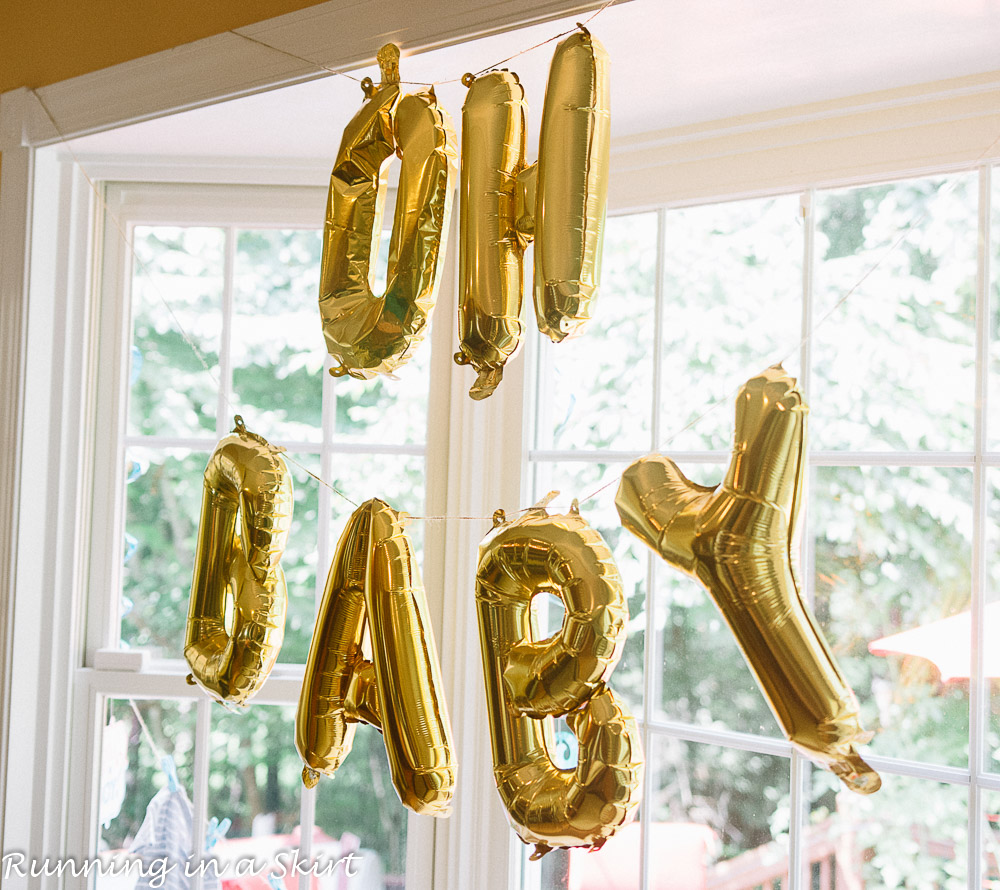 Twins Reveal Party Ideas
She went on to plan the cutest gender reveal party for twins ever in less than two weeks. She had the best twins reveal party ideas and did all of this from Columbia, SC, and brought it to our house for the perfect party for our family. I tear up just thinking about it and can't thank her enough.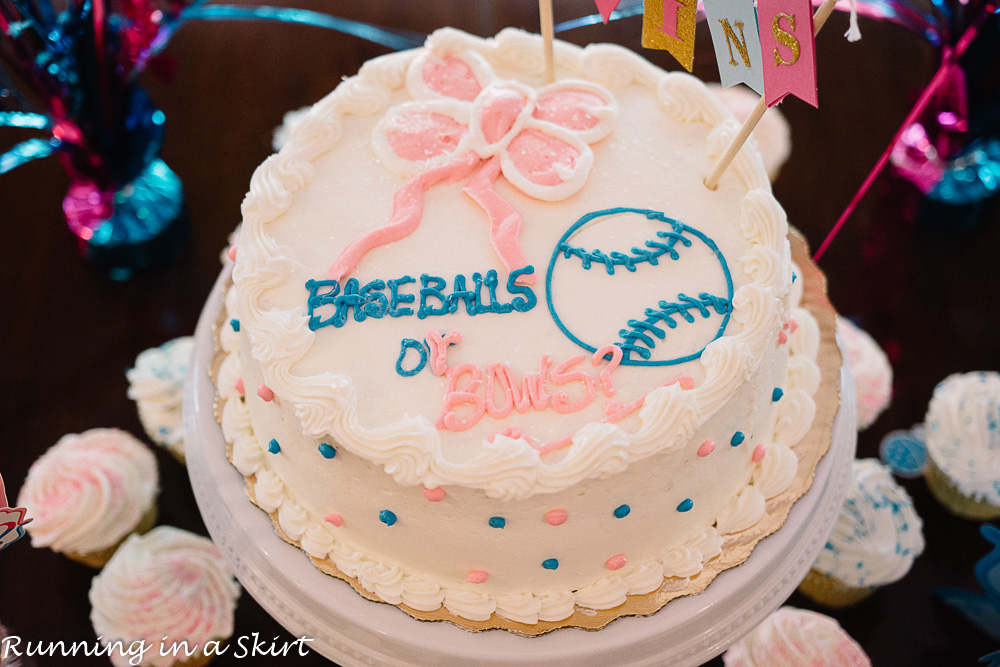 She went above and beyond with so many swoon-worthy details that I felt like I was living a Pinterest dream.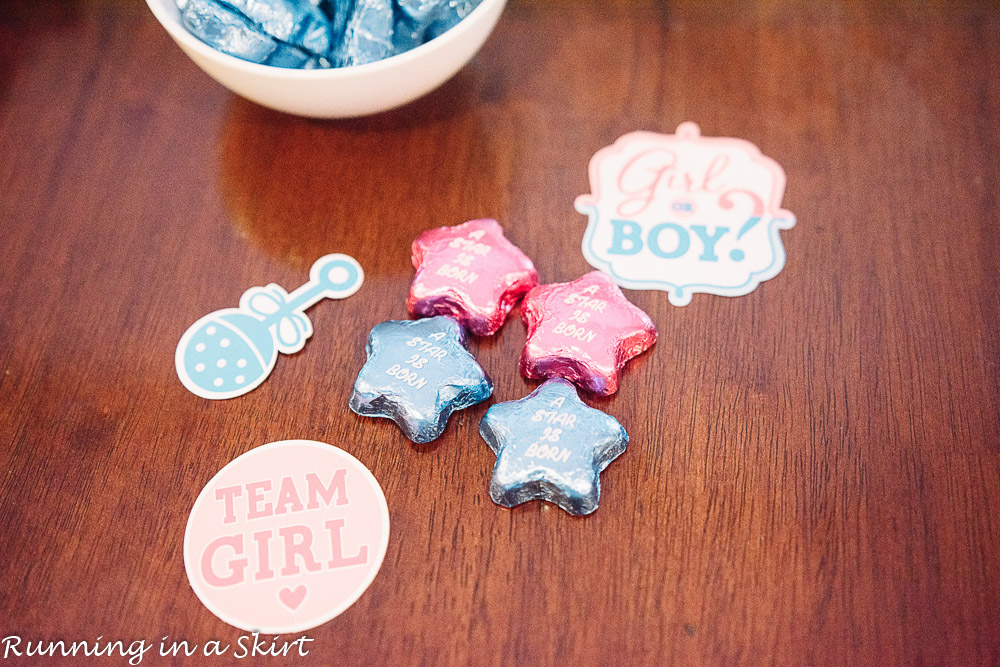 She even set up a table with old wives tales, voting, and name suggestions!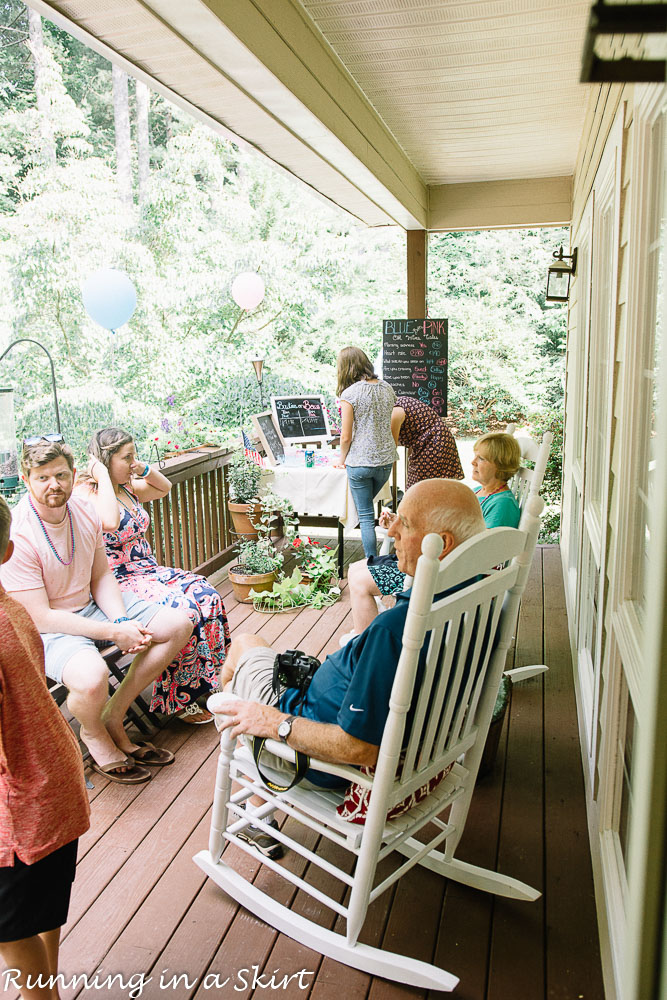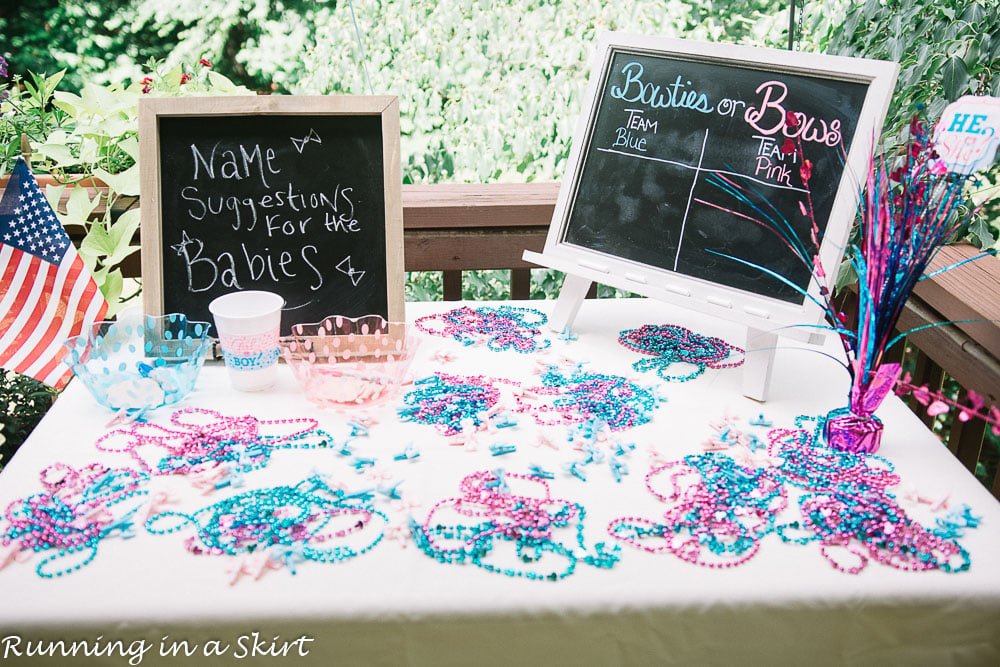 Most people thought they were going to be boy-girl twins including the Hubs and I... although both of us thought strongly that same-sex twins would be easier.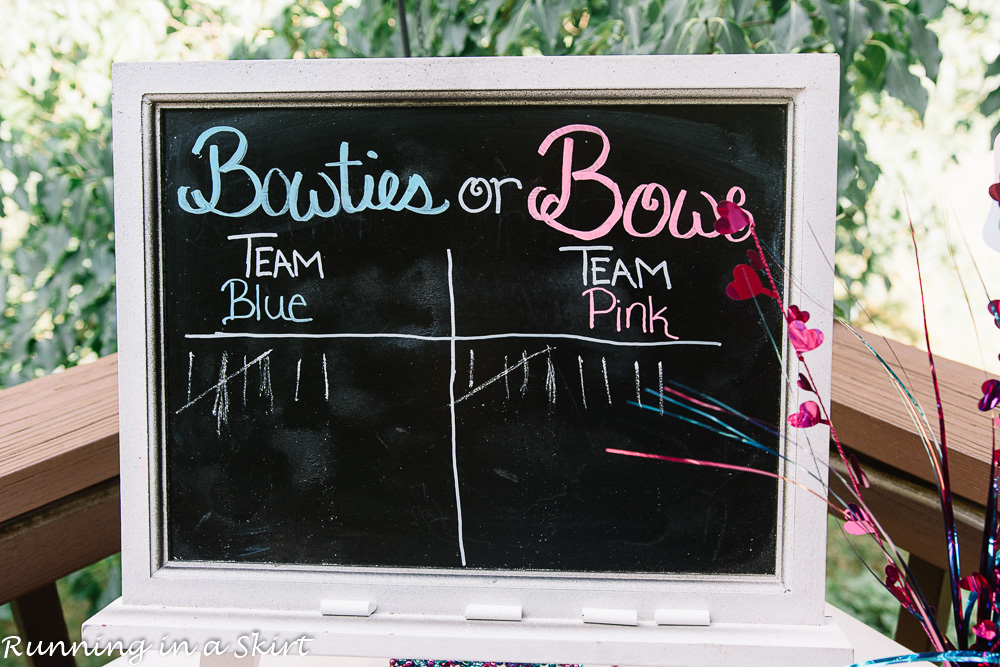 Twin Gender Reveal Games
We even got some name suggestions that are actually in the running too. It made for fun twin gender reveal games.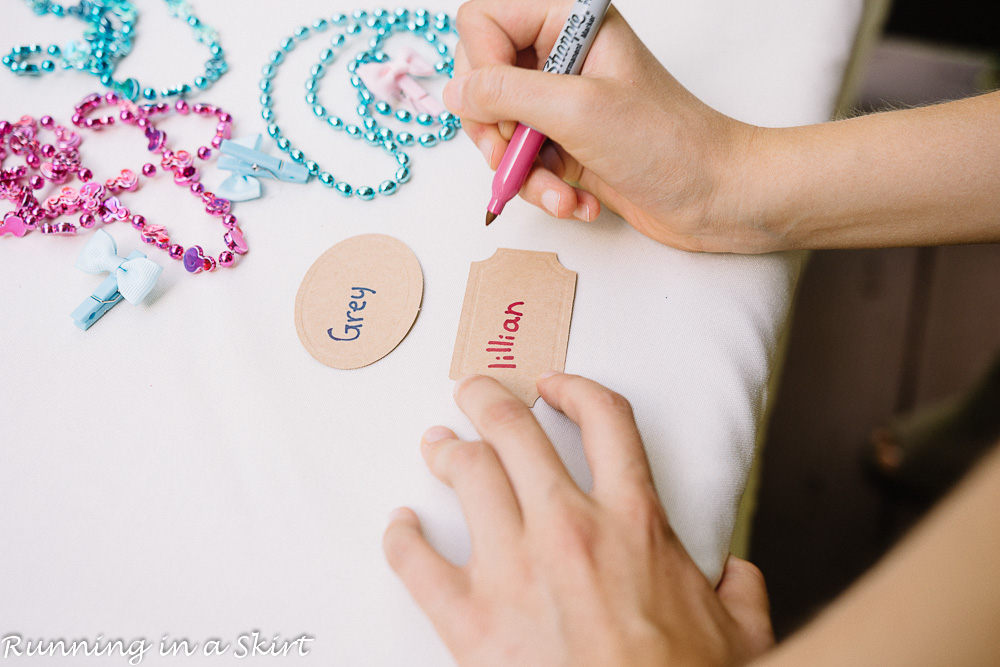 For those of you who still want to guess... here's what the old wives tales predicted.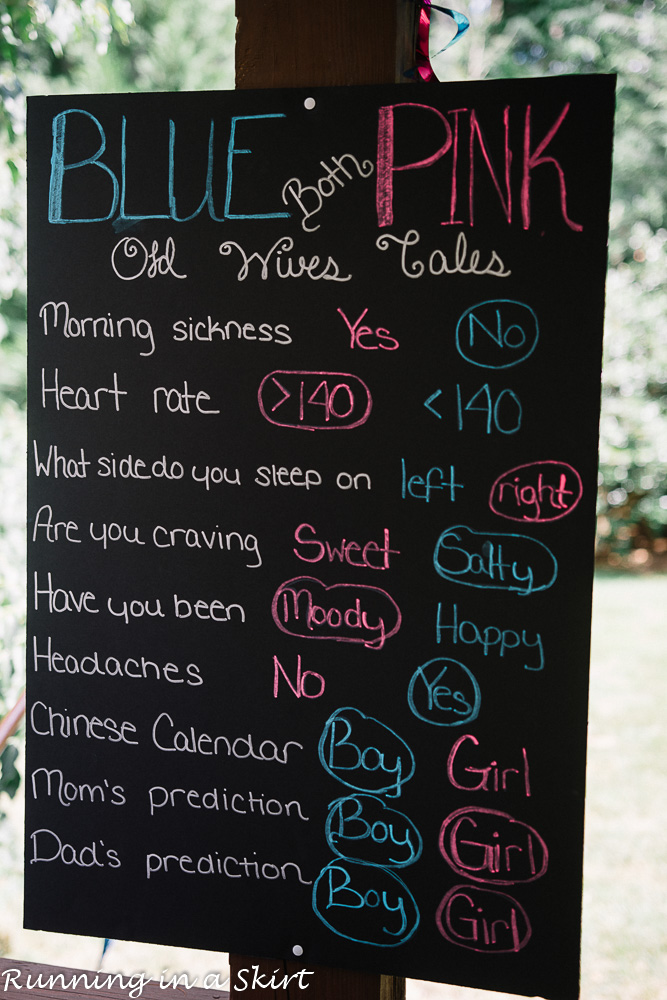 My entire house was decked out with the cutest gender reveal party for twins you've ever seen. Aren't these the cutest twins gender reveal ideas?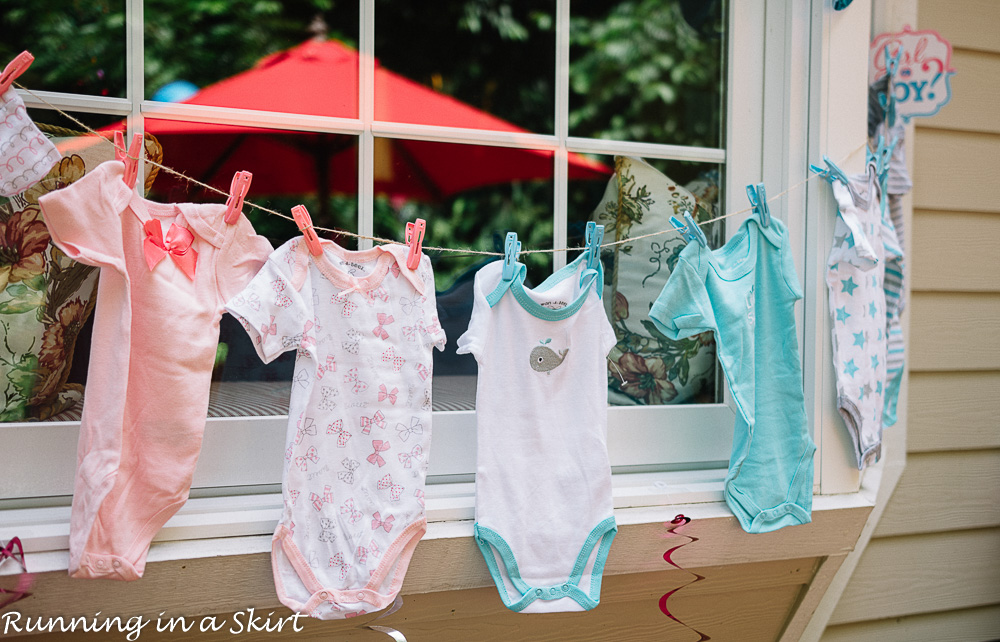 As we were getting ready for the party I kept saying how lucky I felt that it was finally my turn to do this. I didn't think this day would ever come and I still can't believe it's TWO.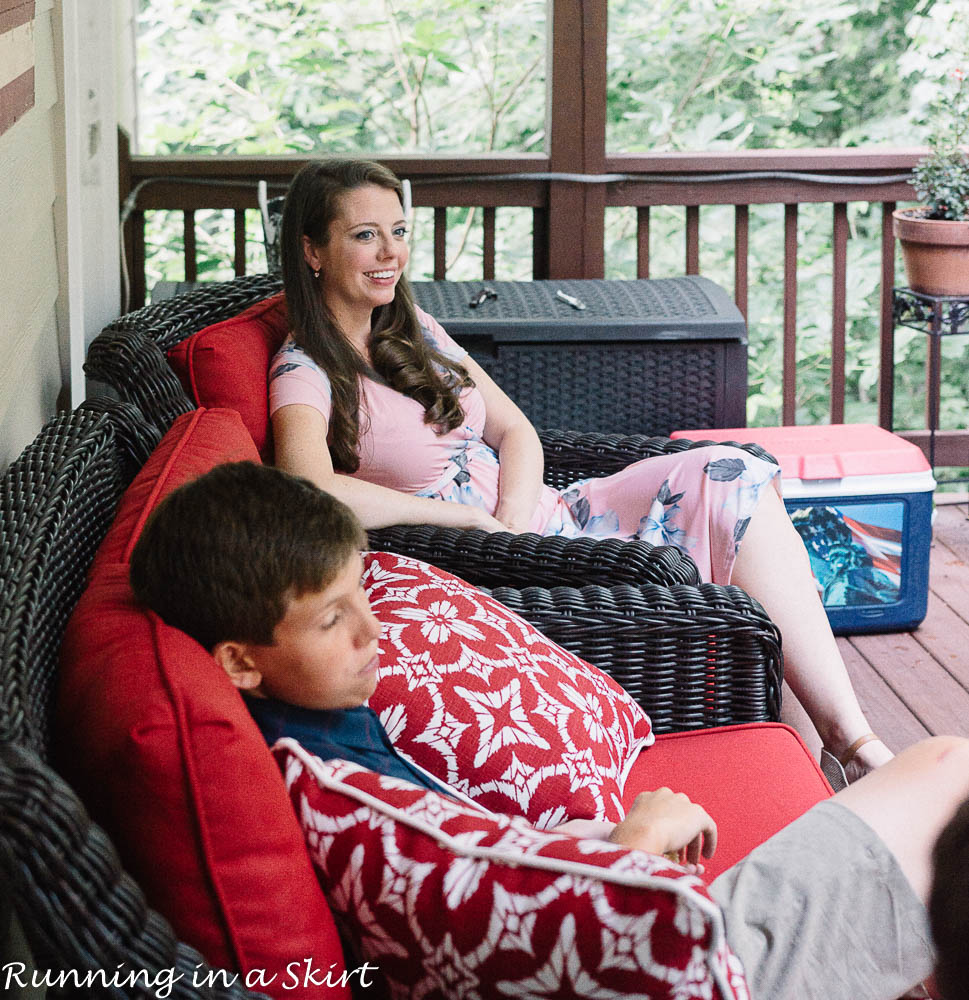 Twin Gender Reveal Ideas
My only request for the party was for the actual reveal. I had the vision or twin gender reveal ideas to share the news with two giant boxes filled with balloons that were either pink or blue depending on the sex of the babies. Megan and her husband Justin made the prettiest boxes for me and when she got into town we took them to the store and had them filled without either of us finding out the news.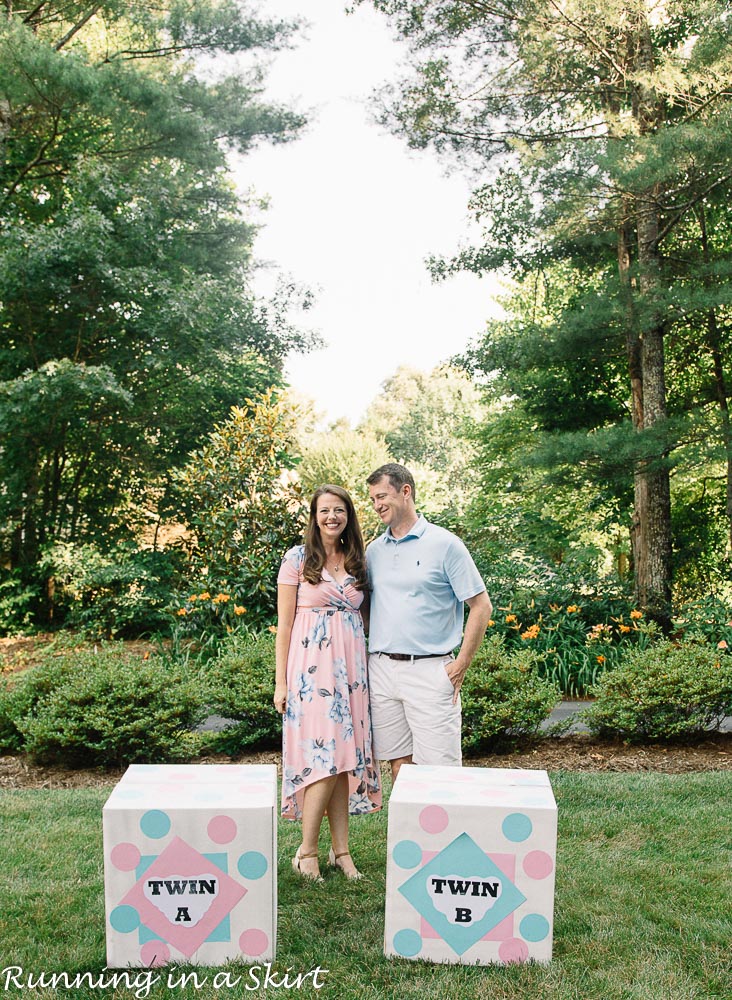 Finally, it was time for the big reveal and I instantly got super nervous. I had been calm all day but nearly lost it at this moment. It really didn't matter what they were... but knowing the sex of the babies made them feel so much more real in a world that has been feeling entirely too surreal lately.
Despite my hesitation, it was time...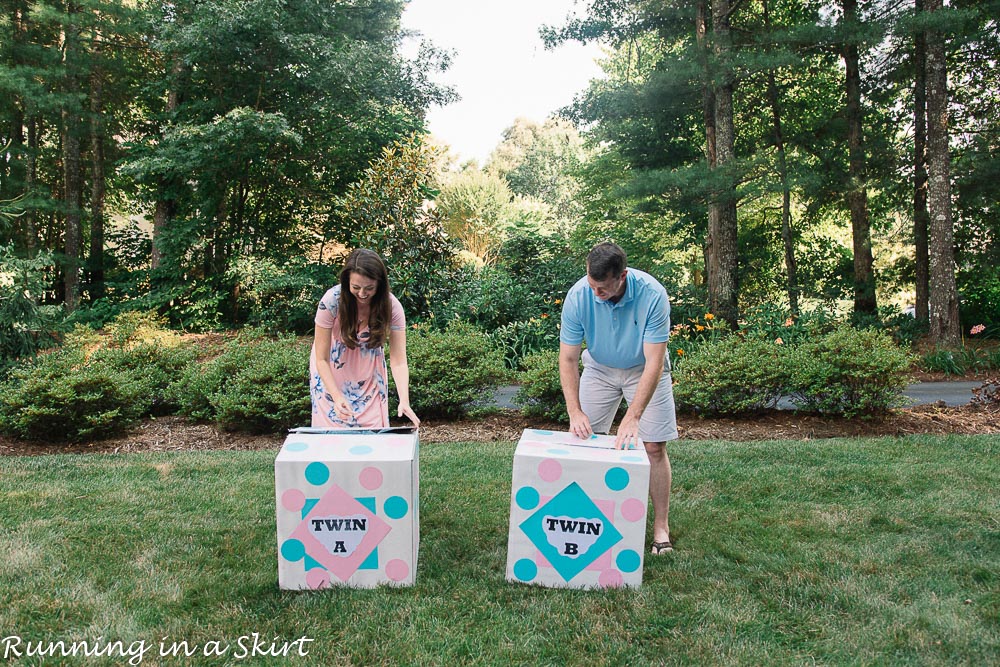 ... AND....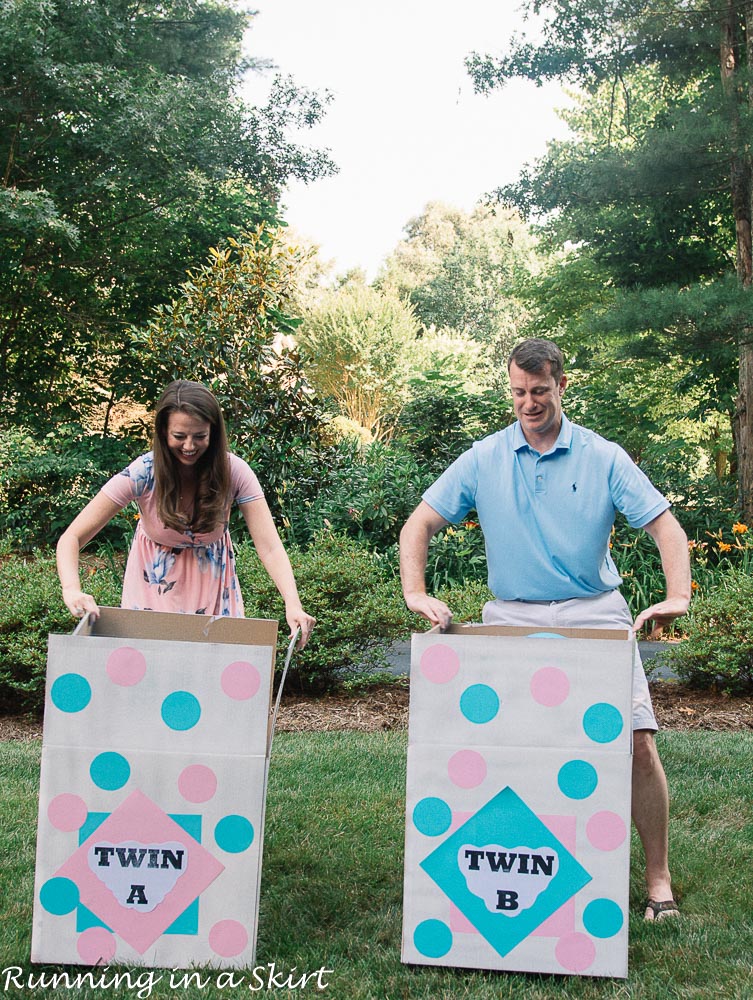 THEY ARE BOYS!!!!!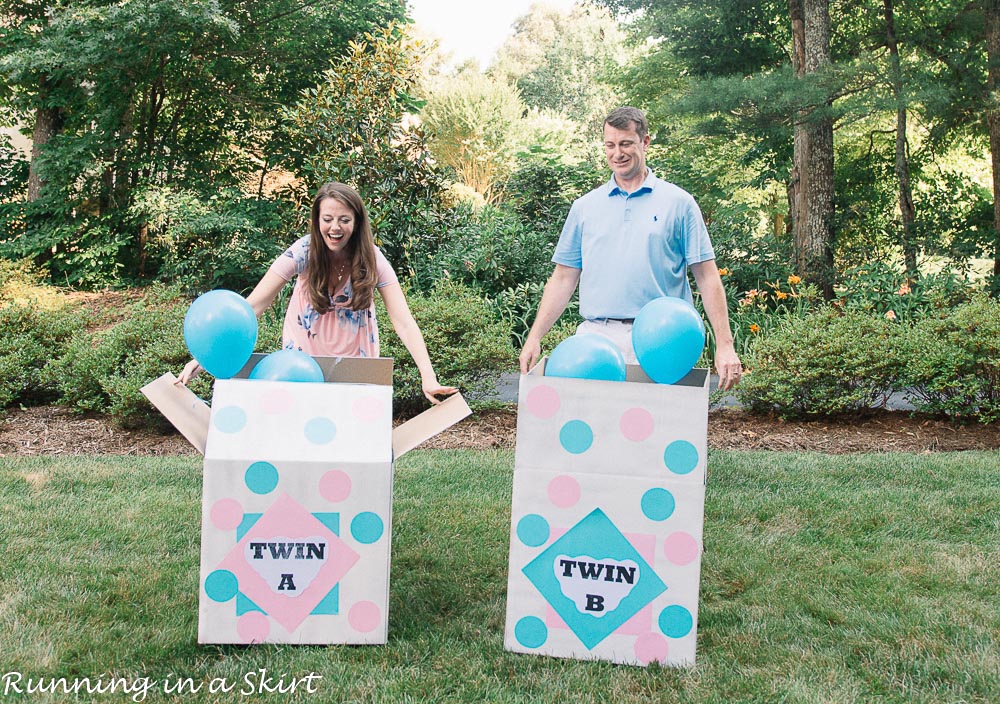 We were both thrilled with the news.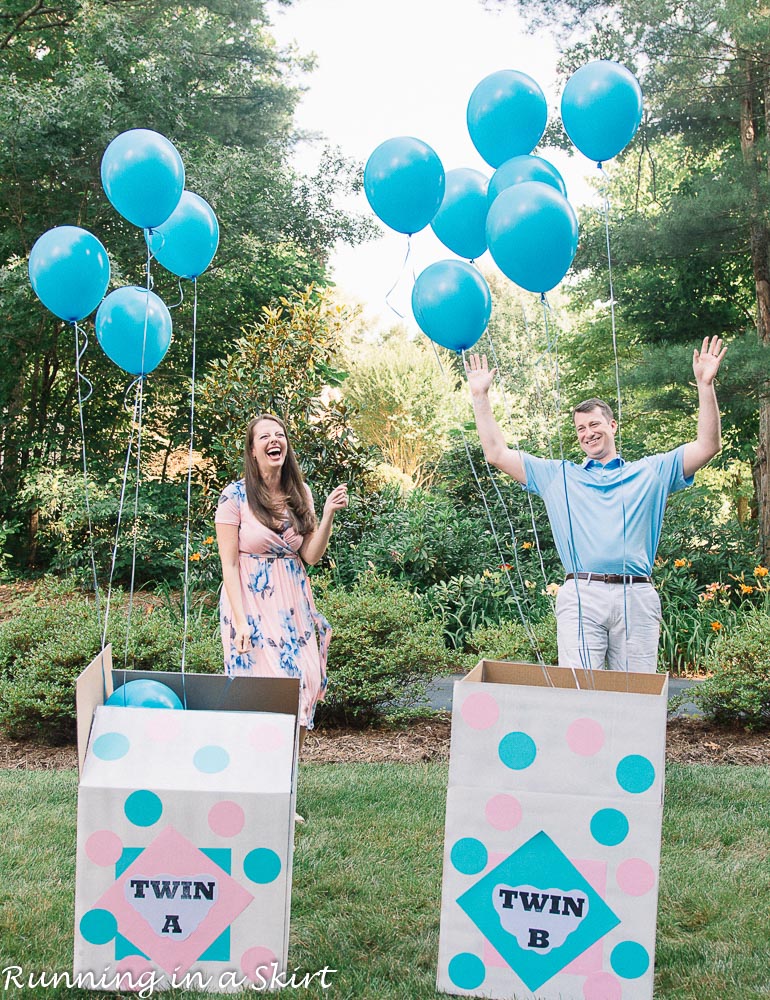 I can now imagine two little versions of my hubby running around and I instantly feel at peace. My nerves are gone.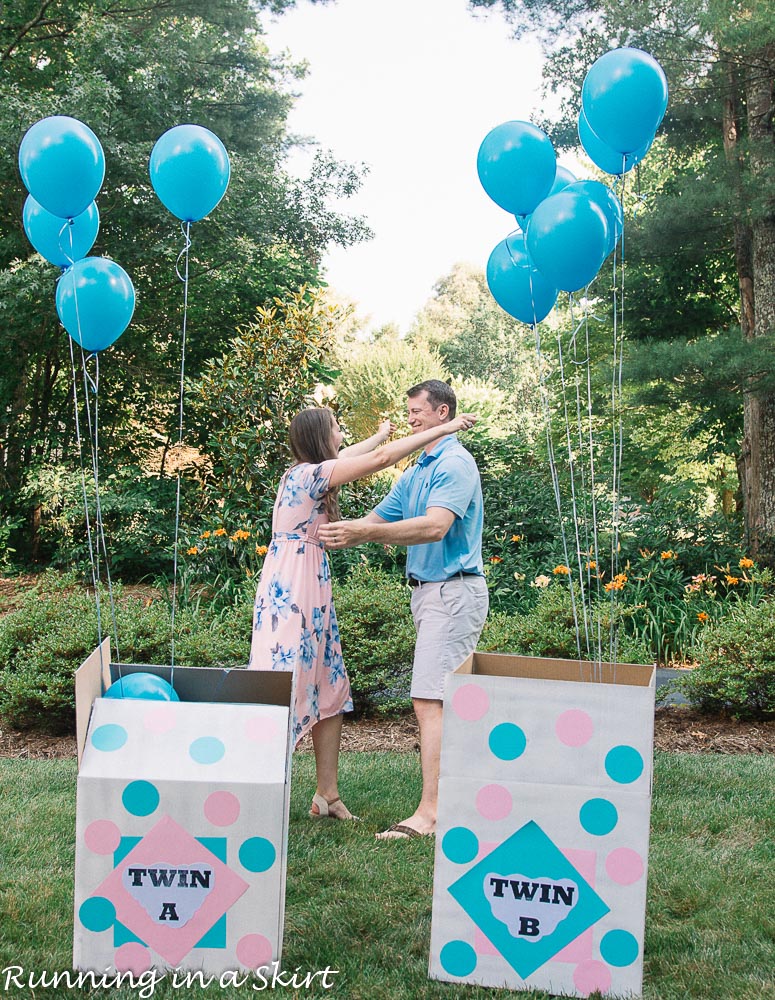 This is our perfect little family and our destiny!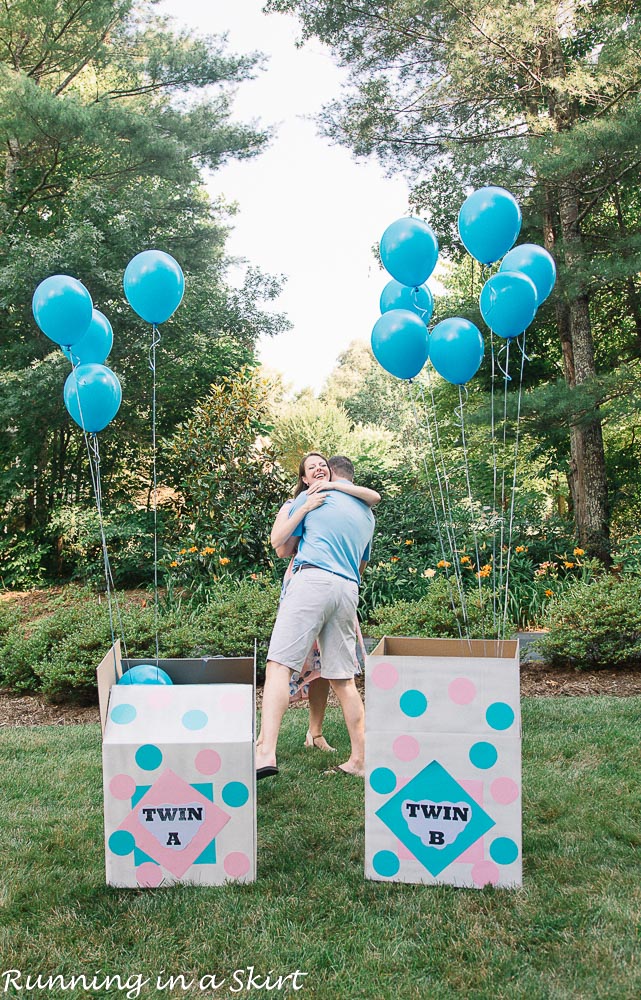 There are moments you want to memorize and hang on to for the rest of my life... this was one of those for me. I always kind of thought these gender reveal things were kind of silly... but when it came to my turn after five long years of trying I wanted nothing more than to celebrate these babies and dreams finally coming true.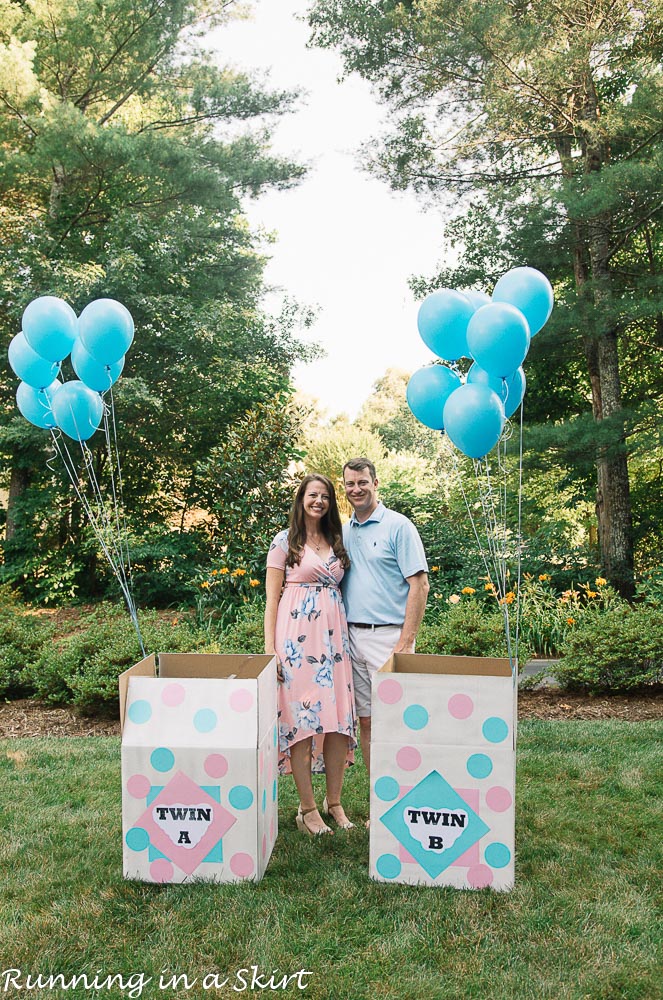 You see... at the end of the day it didn't really matter whether the balloons were pink or blue. What mattered is that the babies are growing, healthy and we got to share and celebrate with our loved ones. God picked us to be these babies' parents and while I don't know what's exactly in store for us, I'm sure he will give us everything we need to take care of them including a lot of people who love and care for us to help.
God gave us two and we feel pretty darn special.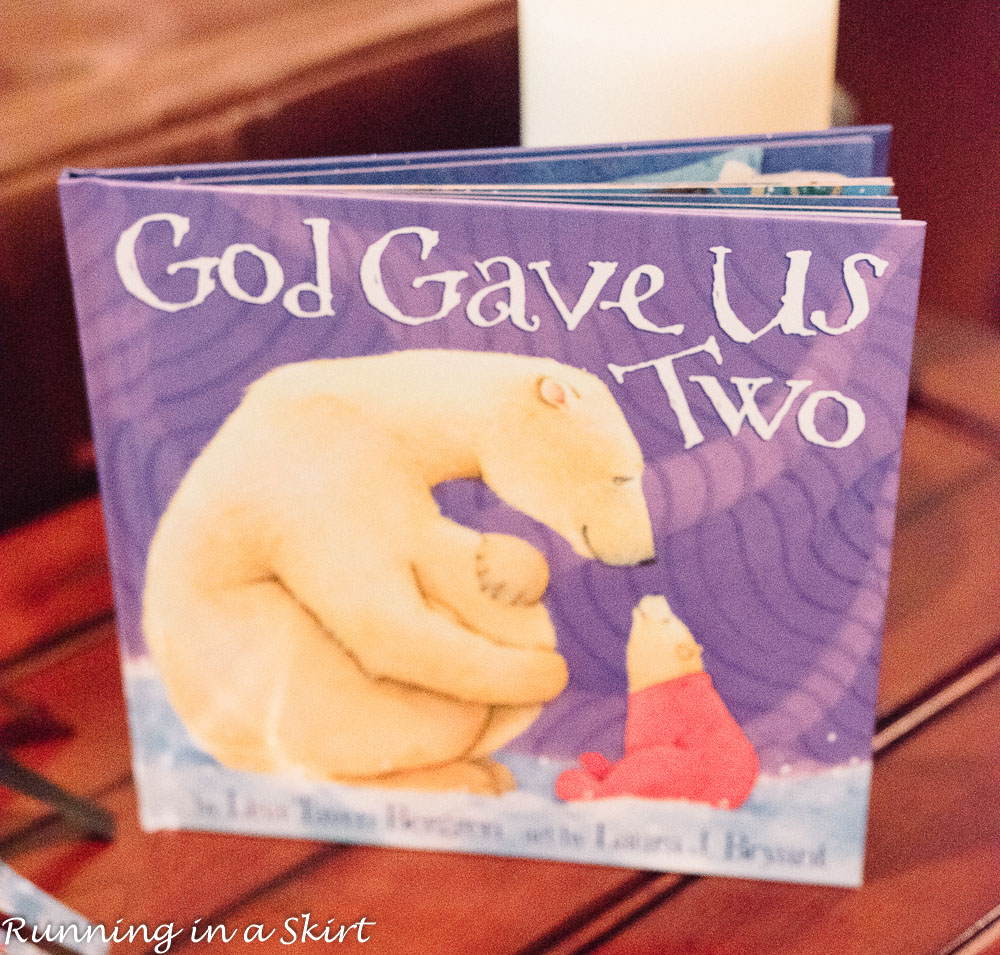 Bring on the planes, trains, and baseballs... being a boy Mom sure does sound like a lot of fun! I hope these twin gender reveal ideas help you with your party too.
The twins were born later that year healthy and happy! Read all about my positive twin birth story.
Follow My Healthy Twin Pregnancy:
Read about the Twin's First Year and Beyond:
Thanks for sharing our joy with us and for Michelle Huston photography for capturing these moments. I have two doctor's appointments this week and I'll share my next pregnancy update on Friday!