I can't believe my sweet babies are TWO years old.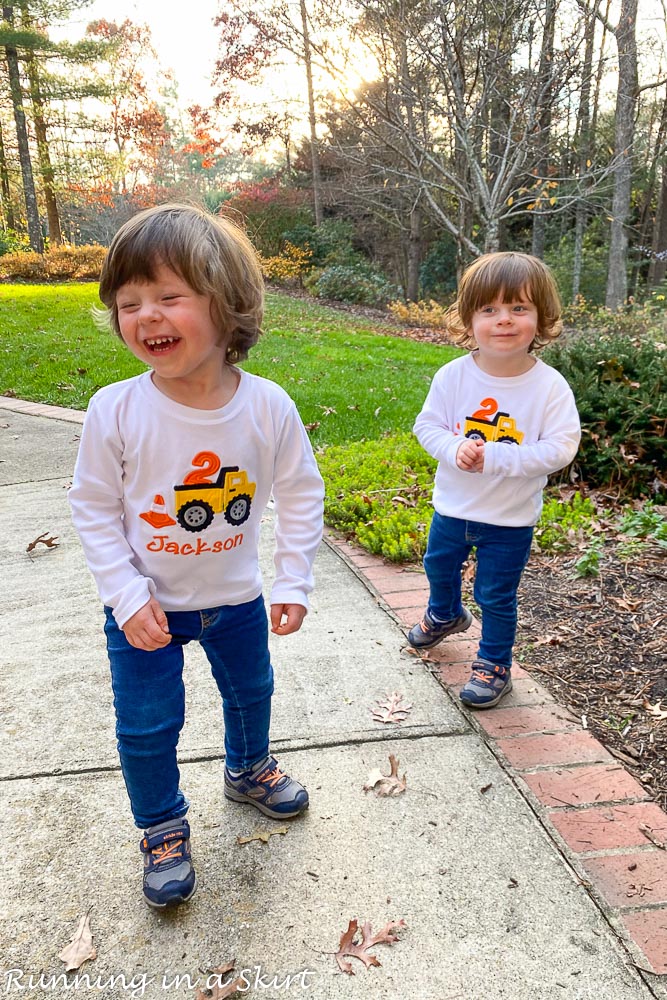 After a lot of debate, we decided to not have a traditional party for them and to just celebrate with the Grandparents at different times. For the boys' actual birthday weekend we had the Hub's parents, Bobby and Pap over.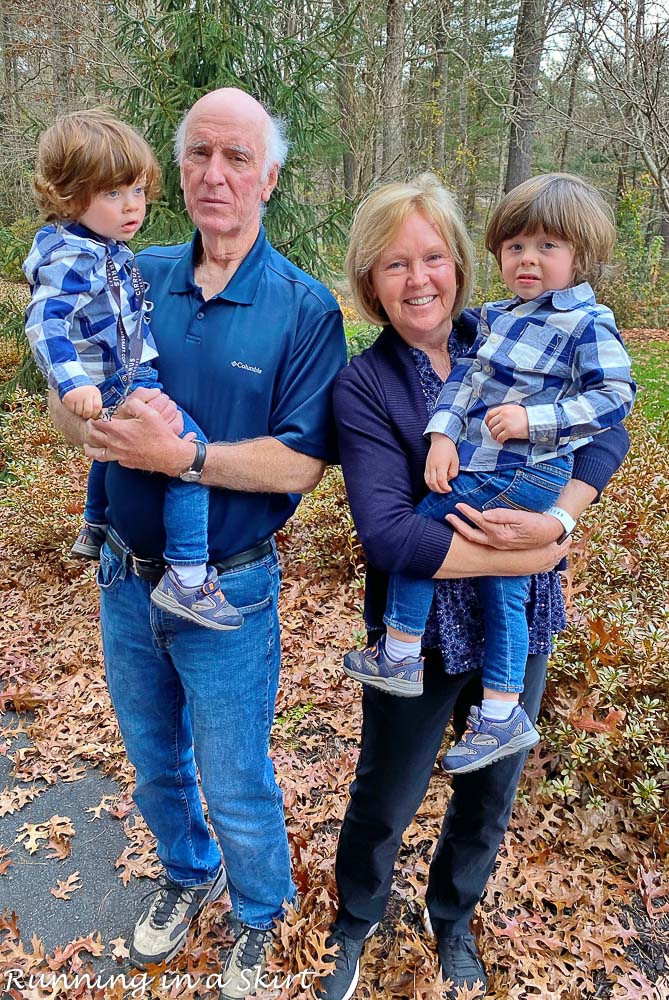 We were going to celebrate with my Dad and Margaret at Thanksgiving but with the cases escalating so quickly this week that has been postponed. I was pretty sad not to have a real party for them, but it's what made the most sense for our family especially since the boys are too young to really know the difference. This intimate group was a far cry from to house full of people for their first birthday but I tried hard to still make it special for them. Luckily they still had a pretty amazing day and I'm so glad we got to spend it with at least a little family.
The day started off with a room full of balloons for the boys. We did this last year too and they had a blast.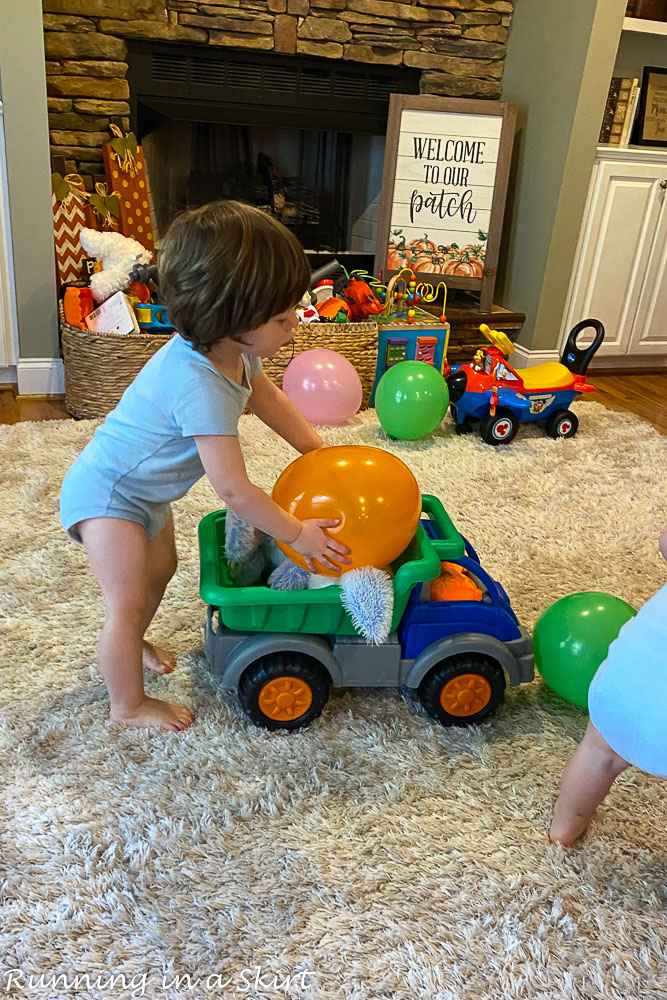 We had the boys' favorite breakfast (pancakes!) and we took them outside for their big gift from Bobby and Pap. The boys have been all about trucks lately and they got them these incredible kid-sized tractors. I am so grateful to have such a generous family and I can't believe these are ours! I keep pinching myself.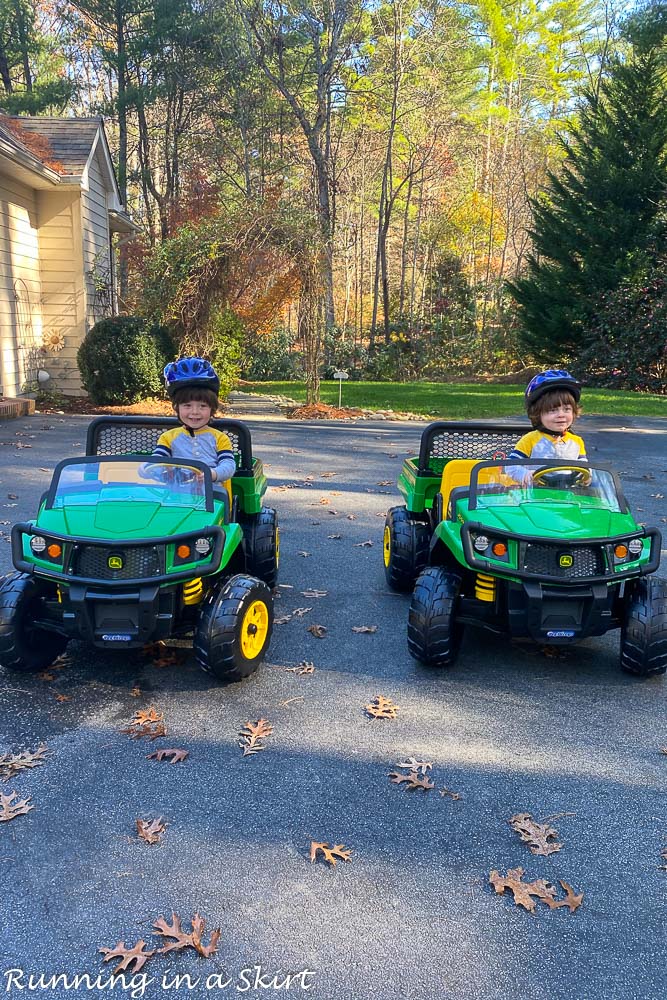 The boys were SO happy and it was such a joy to see them get something new.
(We did adjust Jackson's helmet to fit better after looking at these photos.)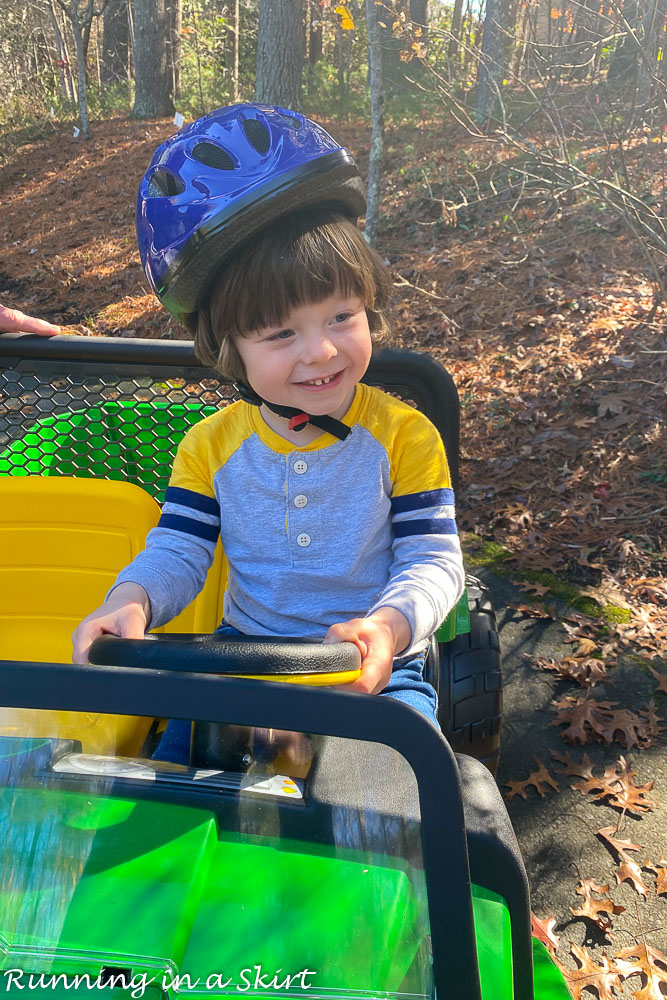 I thought they would be too young to actually drive them and would need to grow into it but they picked it up really quickly and we spent HOURS watching them drive in circles. It was SO adorable and my heart was so full.
Hunter would jump off and give Bobby and high five and then jump back in his car.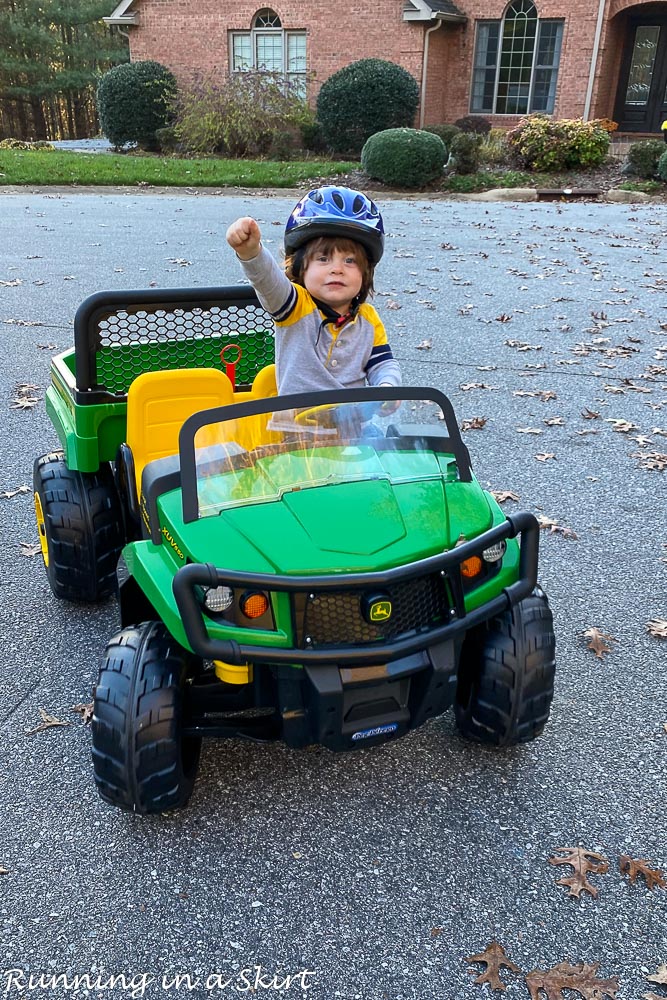 During the nap, I set up a little party for the boys.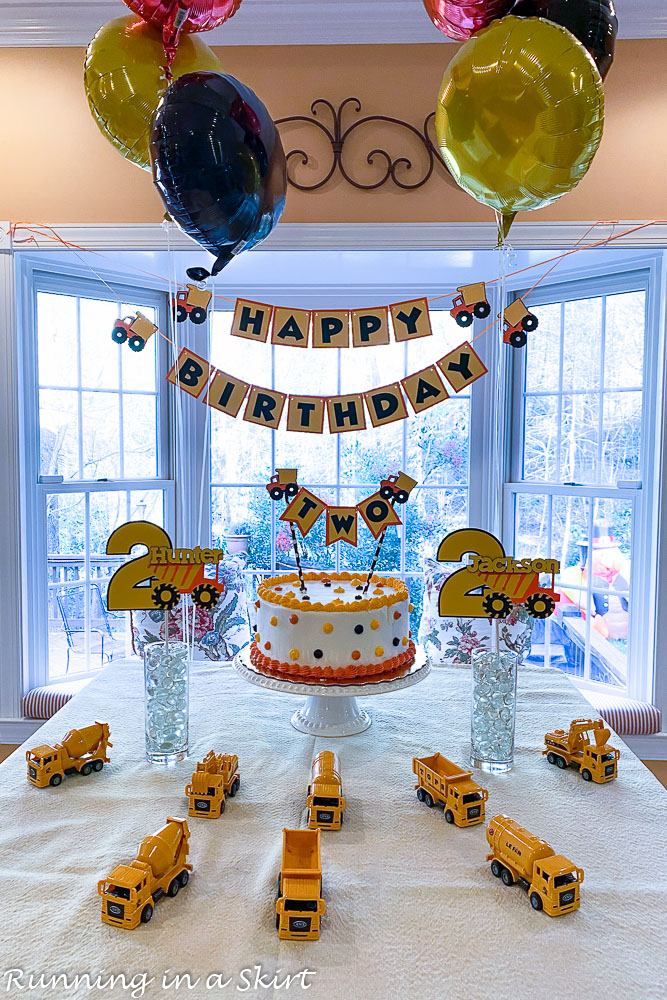 With their love of trucks and especially dump trucks, it was an easy theme to pick.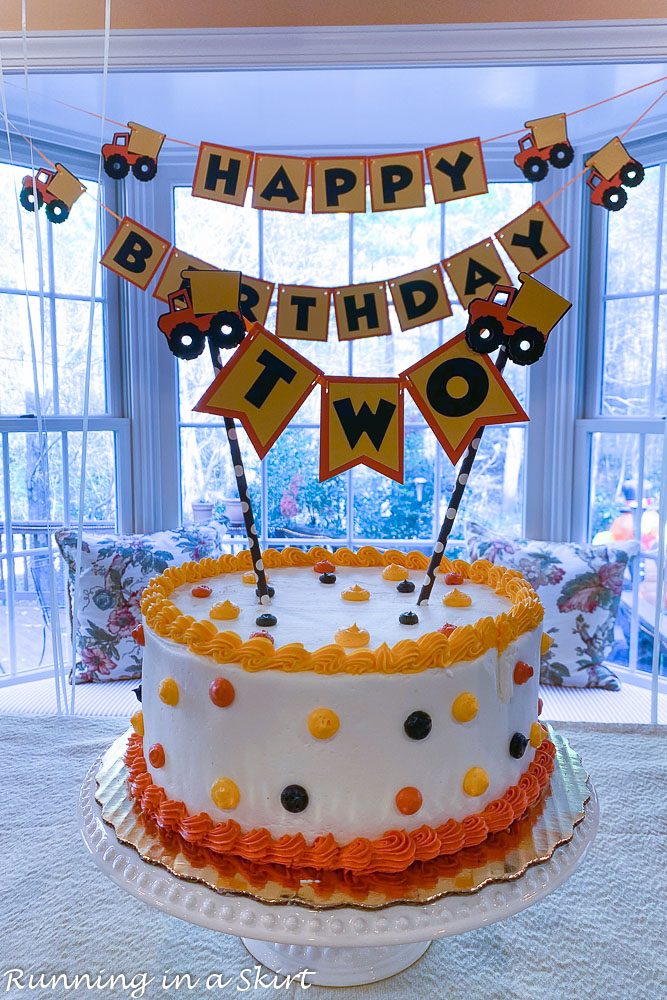 I find joy in setting up theme parties so I gave myself just this table to decorate so I'd feel like they had something special even though it wasn't a real party. I love the way it turned out.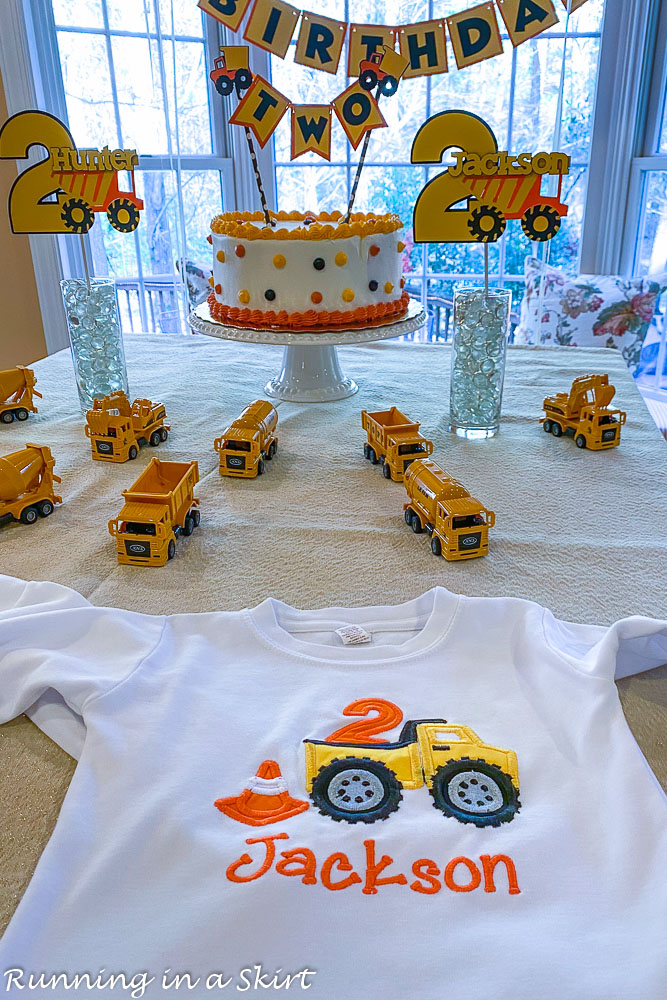 When they woke up we sang them a happy birthday and took some pictures.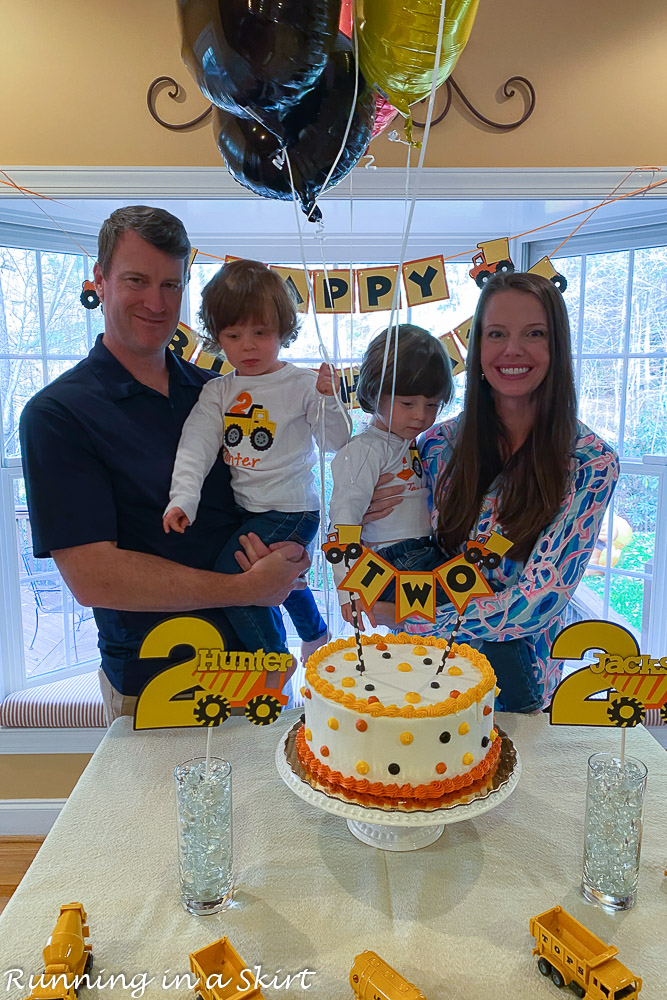 They loved the balloons and the toy trucks on the table.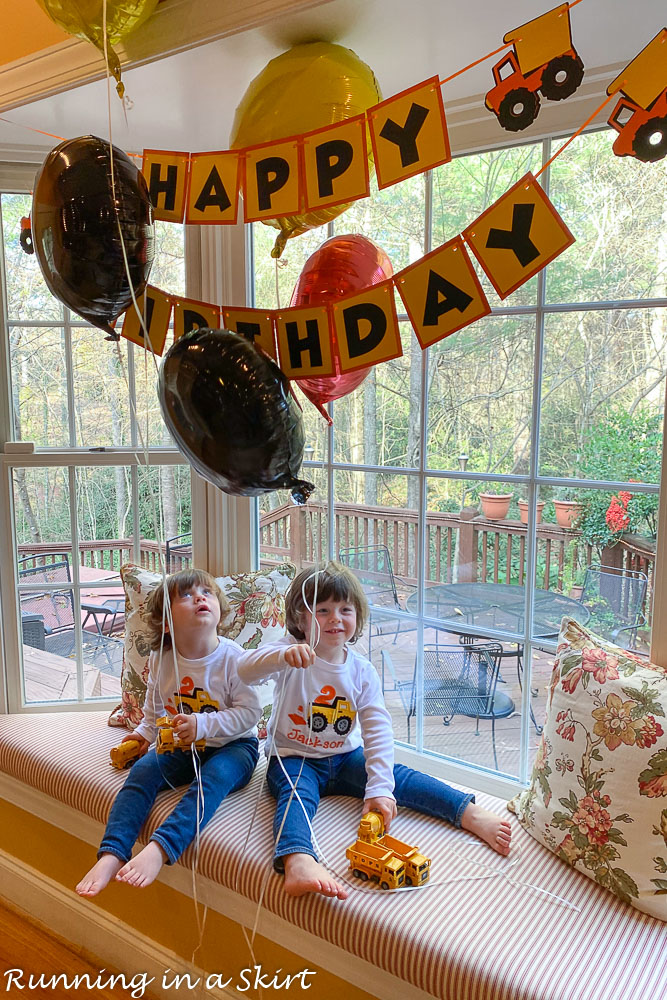 They were so cute and really seemed to notice the truck theme so that made it worth it.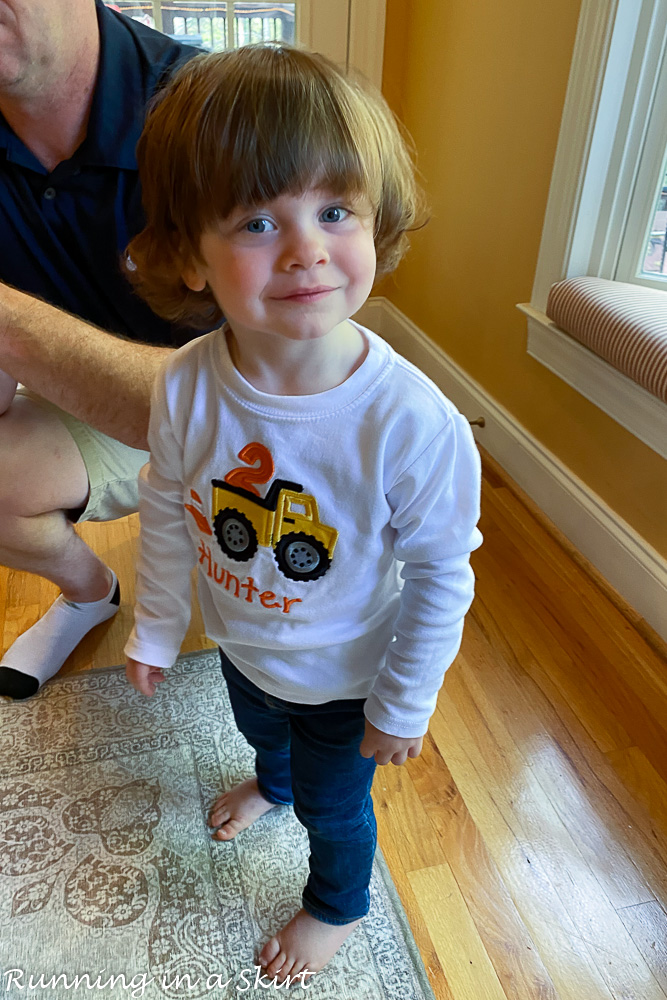 I feel like I'm going to be getting lots of requests to wear their dump truck shirts in the coming weeks.
The boys haven't had any traditional sweets other than their first birthday smash cake, but I wanted to let them try some cake for their birthday.
We got them all set up and were excited about their reaction but they actually didn't even eat it.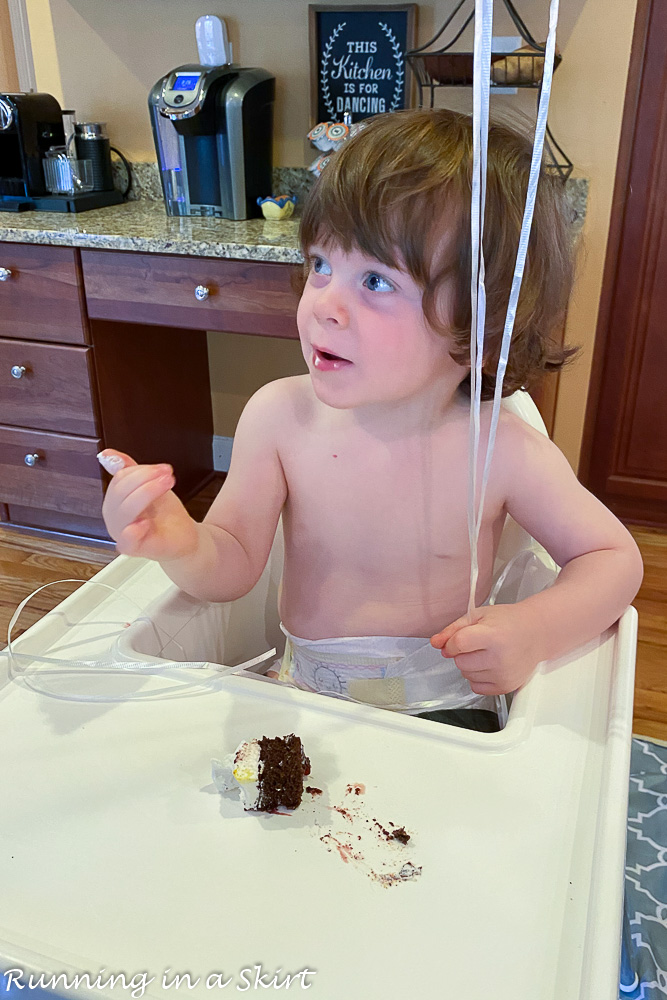 They licked a little of the frosting and that was it. I'm not sure how I raised babies who don't like cake, but I did. lol 🙂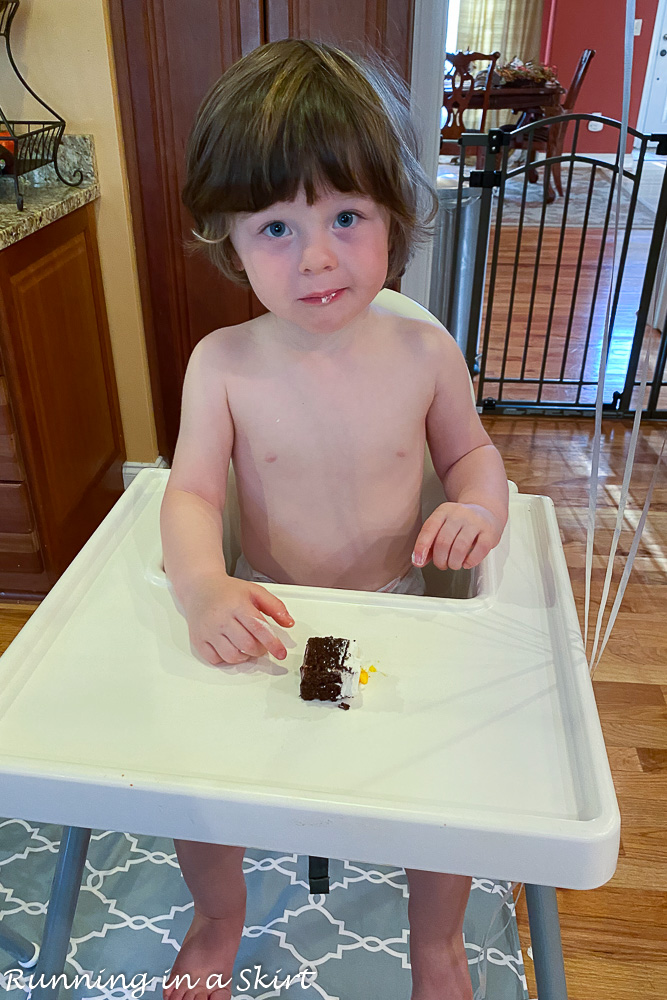 We then took them outside to play again and in typical fashion, they refused to both sit on the steps for my photo.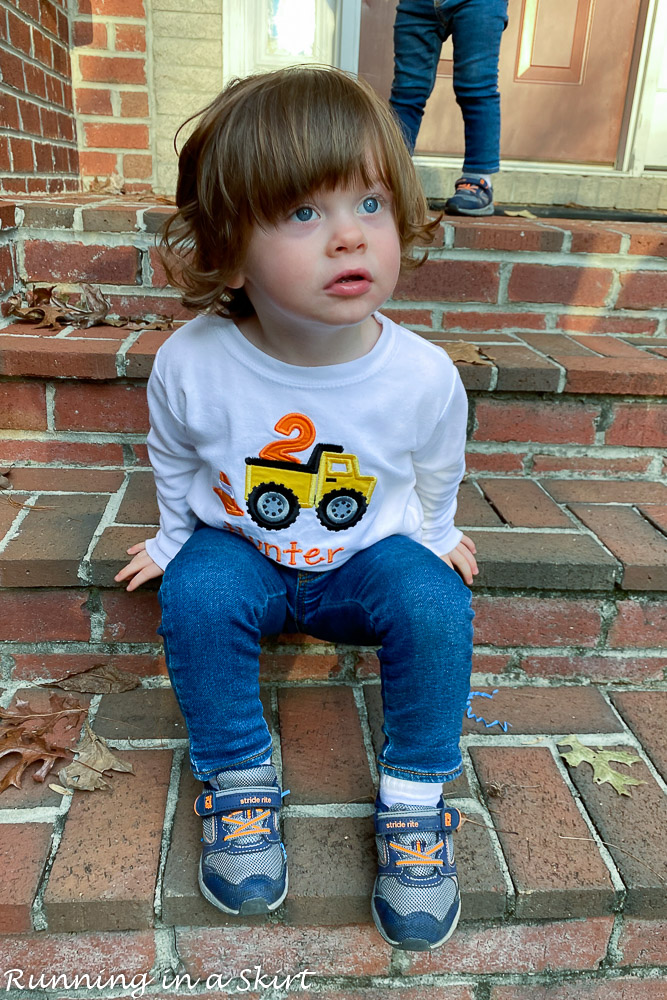 Luckily they are cute standing anywhere though.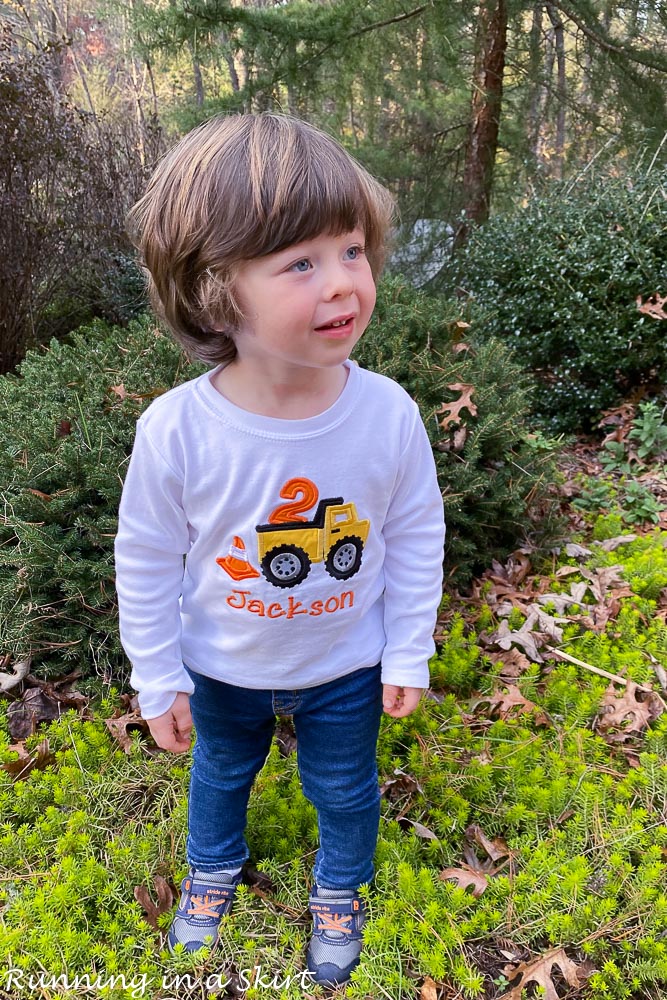 We spent the rest of the weekend enjoying each other's company and opening other gifts like these fabulous toy excavators from their Aunt Danielle.
These truck loving boys were in hog heaven.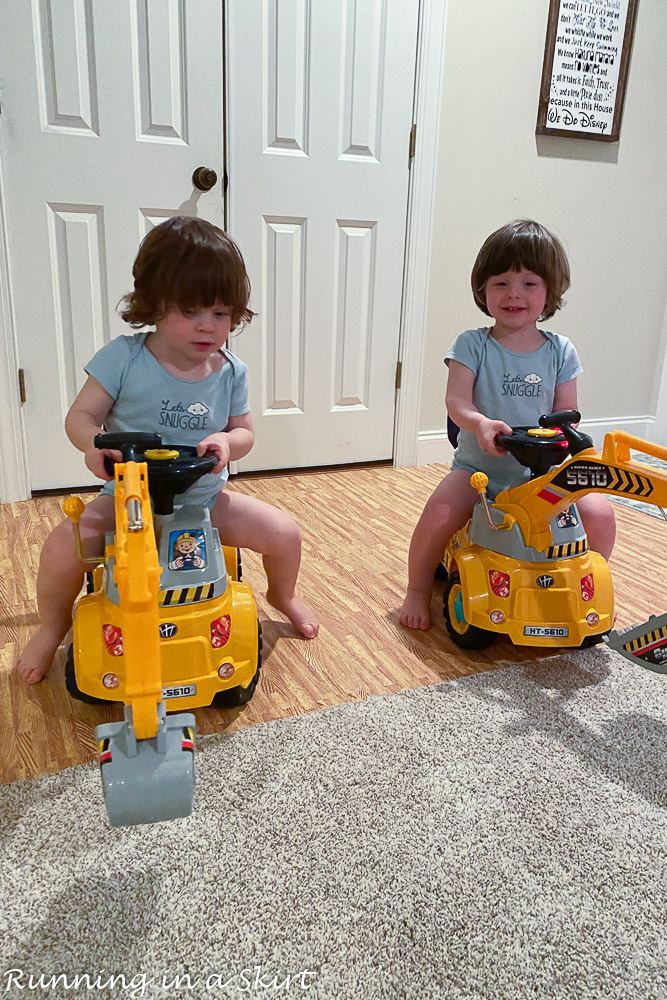 We also got a train table from Bobby and Pap which was a big hit.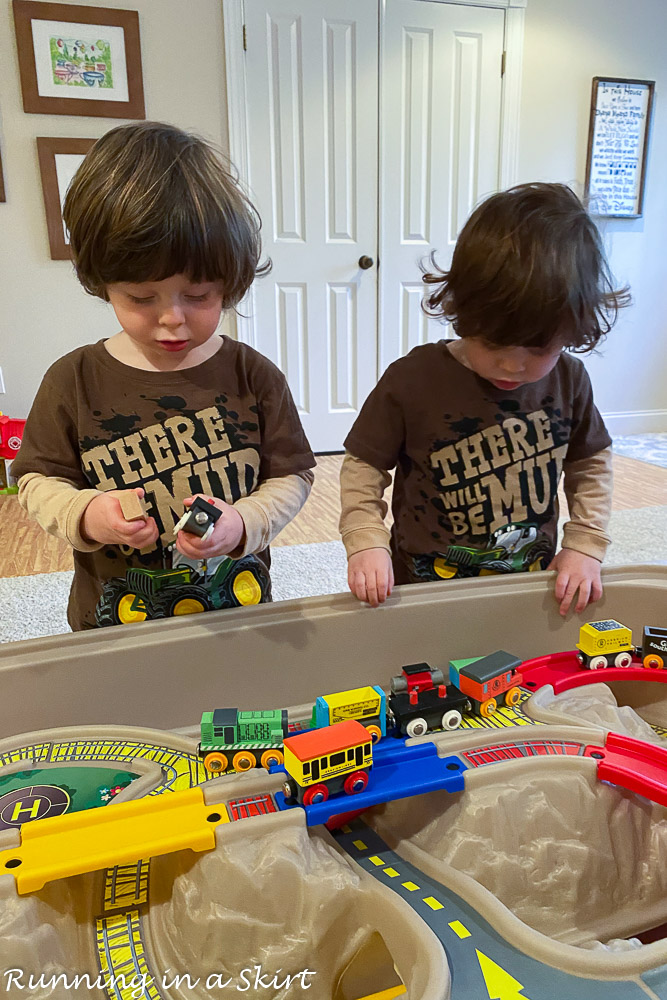 This wasn't the second birthday I dreamed of for my babies but honestly, it was still really nice. Not hosting a big party let us focus on things that really made the boys happy and in return that made us all happy. They got some incredible gifts that we will use for years to come.
We all ended up having a lovely weekend and I'm so grateful we all had this precious time together in this crazy world.
Happy 2nd Birthday Hunter and Jackson. You are truly the light and joy of my life. I can't wait to see what the next year holds for you.