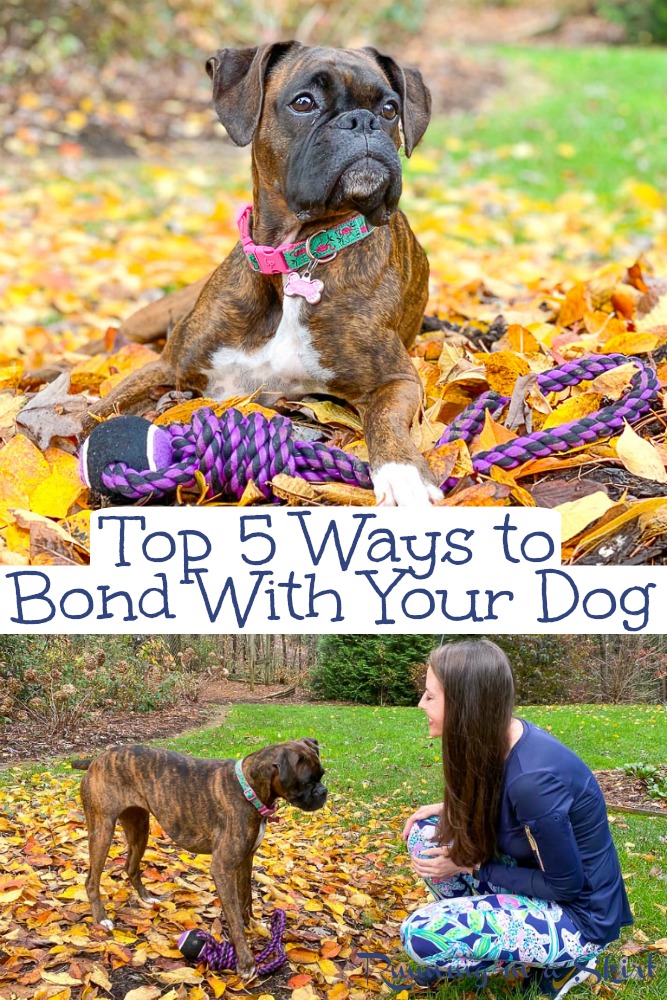 Curious about how to bond with your dog? We all love our pets but we can still deepen that bond further! Today I'm sharing my 5 Fun Ways to Bond with Your Dog.
This post is sponsored by BabbleBoxx on behalf of Amazon Prime Video.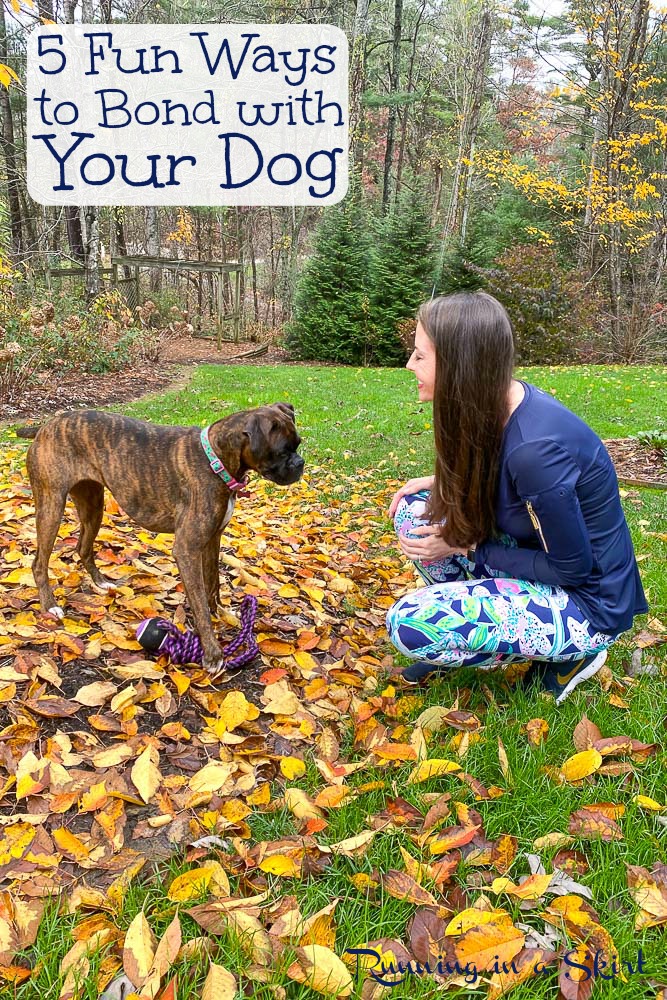 My sweet pup Makena hit FOUR years old this past August. We've come a long way since her WILD puppy days and I count my blessings to have such a sweet and well-behaved dog as a member of our family. The second time she nearly flunked out of puppy school I thought we were doomed, she's really turned it around and has grown into such a lady.
She is my shadow and is absolutely amazing with the twins. They are getting to the age where they can really play with her and sometimes they'll even include her in their games which is beyond heartwarming. We all adore her.
As much as I've tried I know she hasn't gotten quite the same amount of attention since the twins were born BUT this winter we decided to do a few things just for her to help her understand how much we love and appreciate her too. I thought I'd share those things today, including a MUST WATCH new tv show coming out for dog lovers.
Here are some of my favorite tips on how to bond with your dog.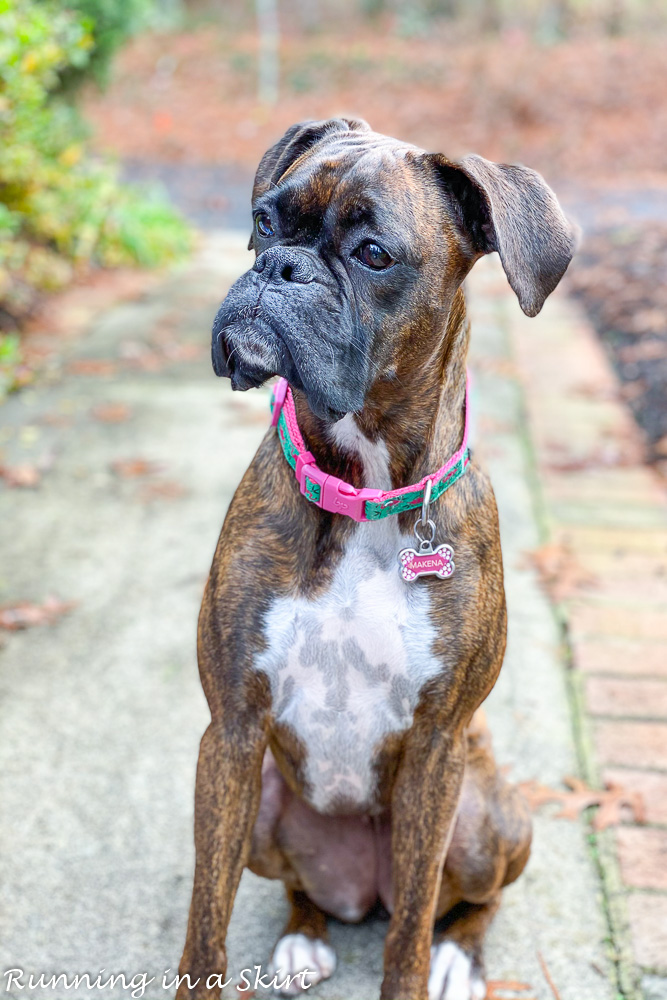 How to Bond with Your Dog
Enjoy Quality TV Time
One of the best parts of having a dog is having a cuddle buddy on the couch and I'm so excited about a new tv show to watch with her! The Pack on Amazon Prime Video is a new global, unscripted series that celebrates the unrivaled bond between dog and their humans like Makena and me.
It's hosted by Olympic Gold Medalist Lindsey Vonn and her canine co-host Lucy. The series features twelve teams of dogs and humans who go on an epic adventure across different continents. The show is a competition and the winner will have to prove that they have the strongest bond in the pack. In each location, they will complete an exciting challenge that's been created in conjunction with animal experts to make sure it's a fun experience for both dogs and humans.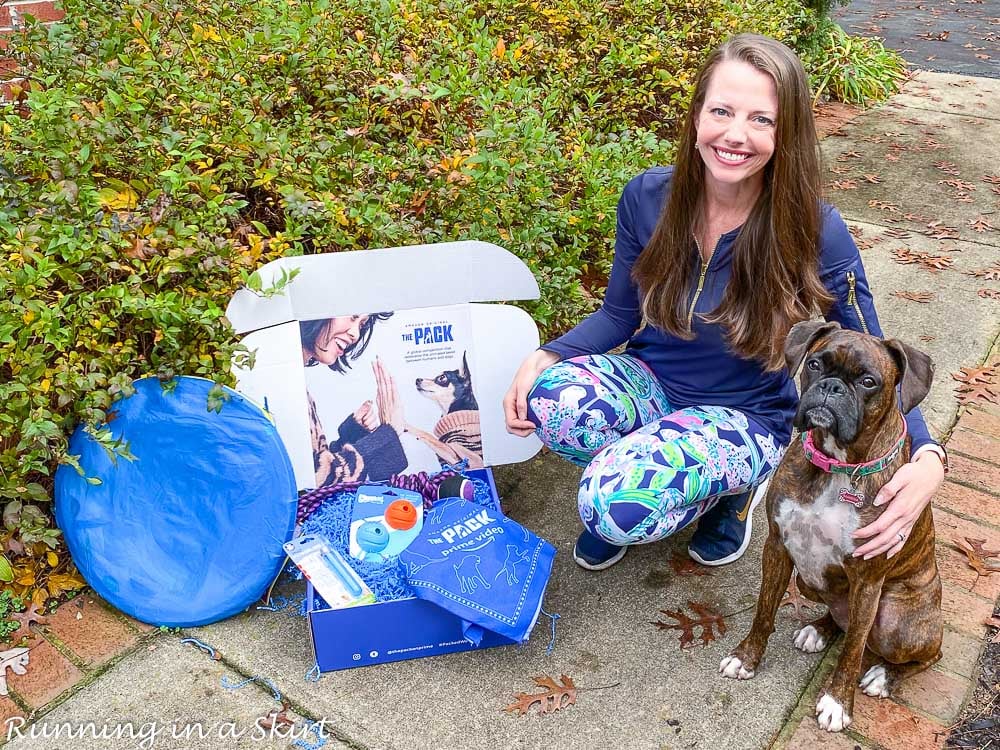 The winner of the adventure will win $500,000 plus $250,000 to donate to an animal charity of their choice.
PLUS the show itself already donated $250,000 during filming to different animal charities helping pay it forward and support those who help take care of animals in need. That's pretty cool, right?
The Pack sent Makena a fun box of goodies to celebrate the show debuting and she's as excited as I am to join in the fun.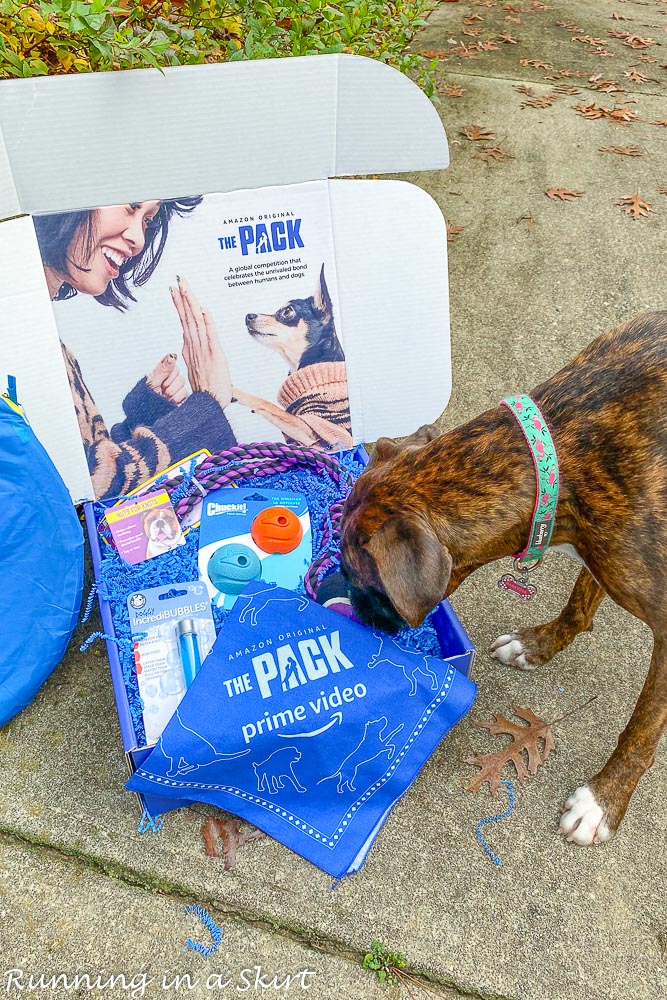 The Pack premiers on Amazon Prime Video this Friday, November 20th. It's included with your Amazon Prime membership.
Treat Your Dog
If you are wondering how to bond with your dog... start with some special treats! Dogs love new toys and the attention we give them when they get something special. Makena had a grand time with the box the tv show, The Pack sent her and it really allowed us to bond together again.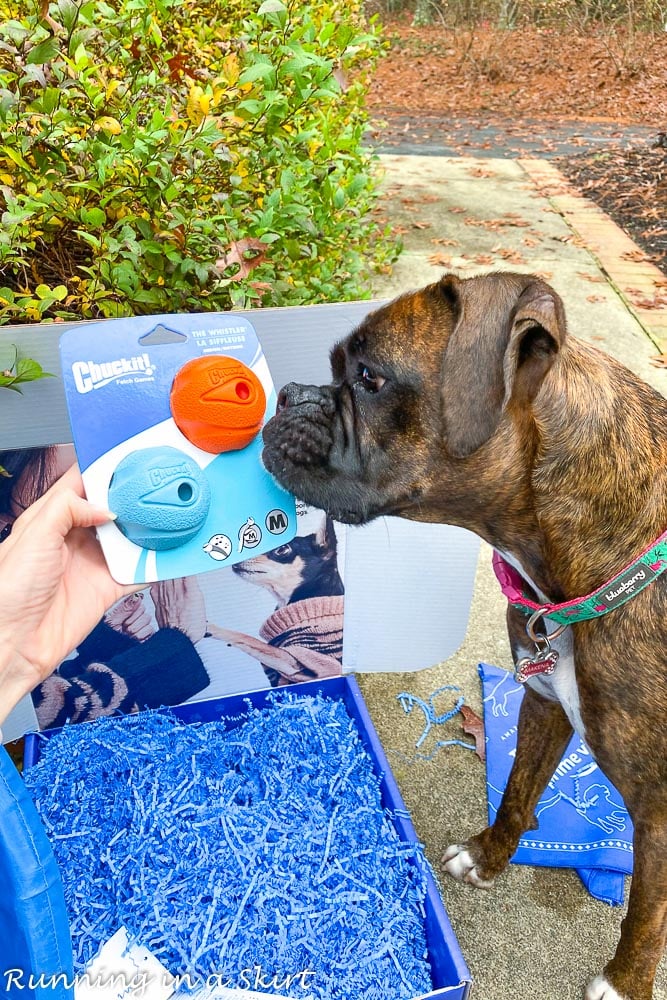 I even set up a fun doggy tunnel for her. She loved running in and out of it and some special moments with just the two of us really helped her know how much I love her.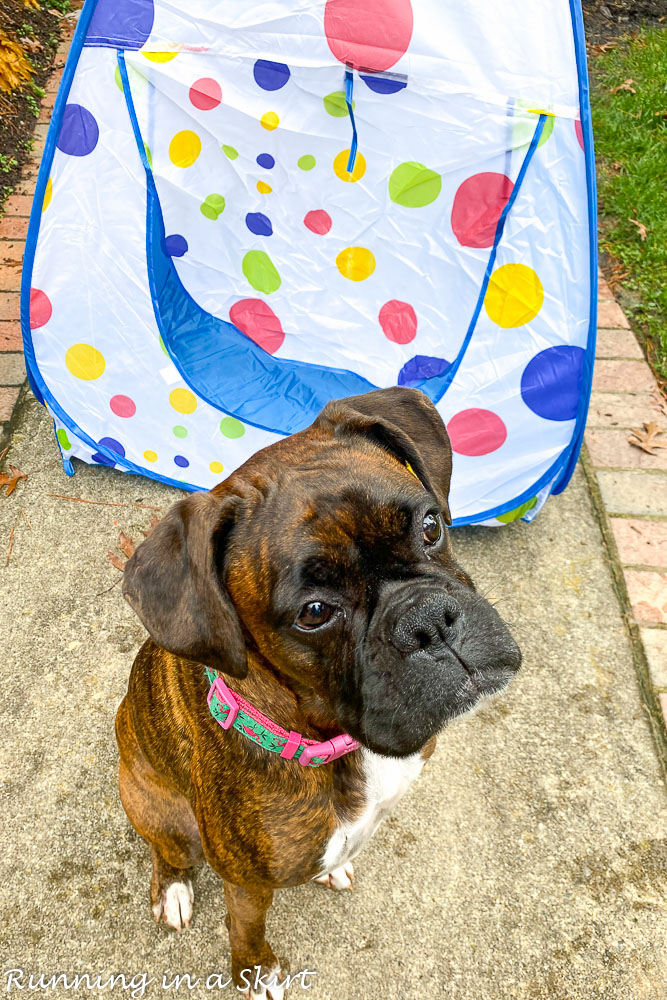 Exercise with Your Dog
Makena and I love to exercise together. I've run with her since she was a puppy and now a good walk calms us both down and brings our bond even stronger.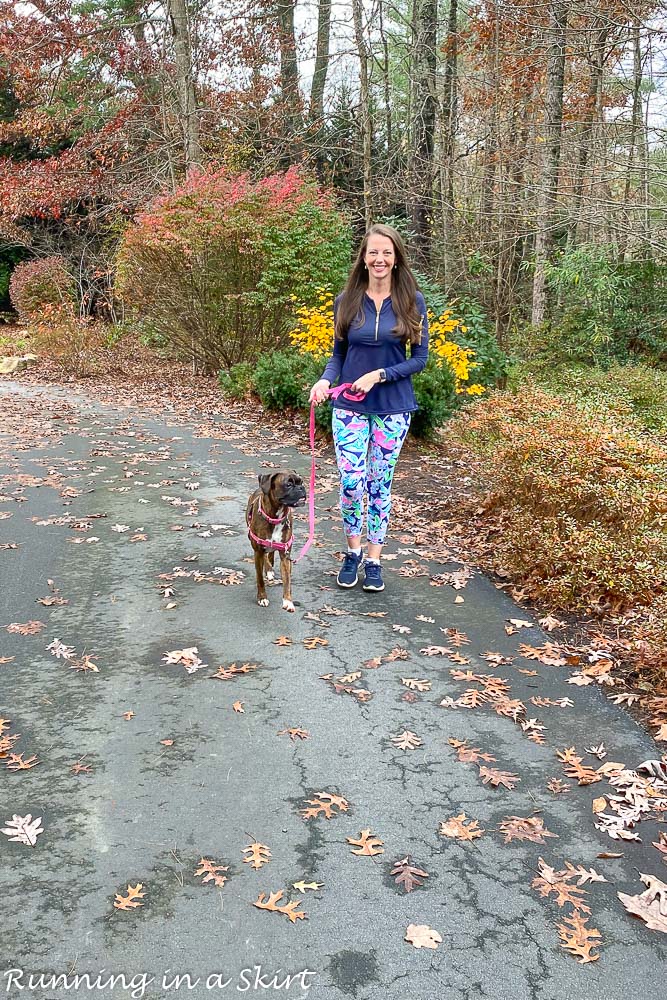 Exercise is good for the physical AND mental health of both of us.
Play with Your Dog
With the twins, I don't have the amount of time I used to but I'm still trying to squeeze out moments to just PLAY with her. Getting on the ground and really interacting with your pup can help you really bond with them.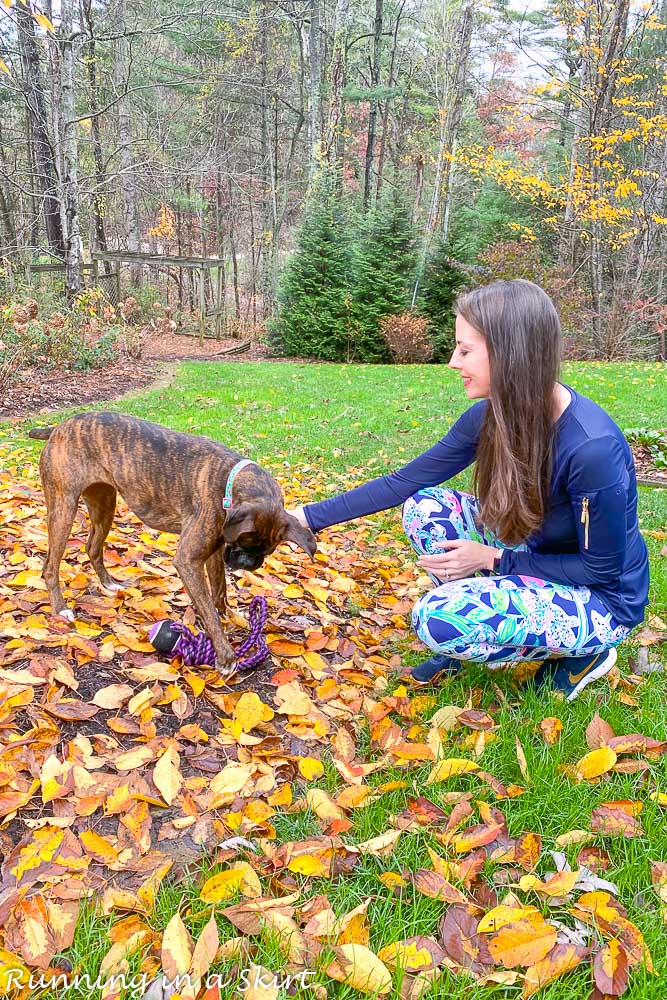 Dogs love physical affection and attention and a little can go a long way!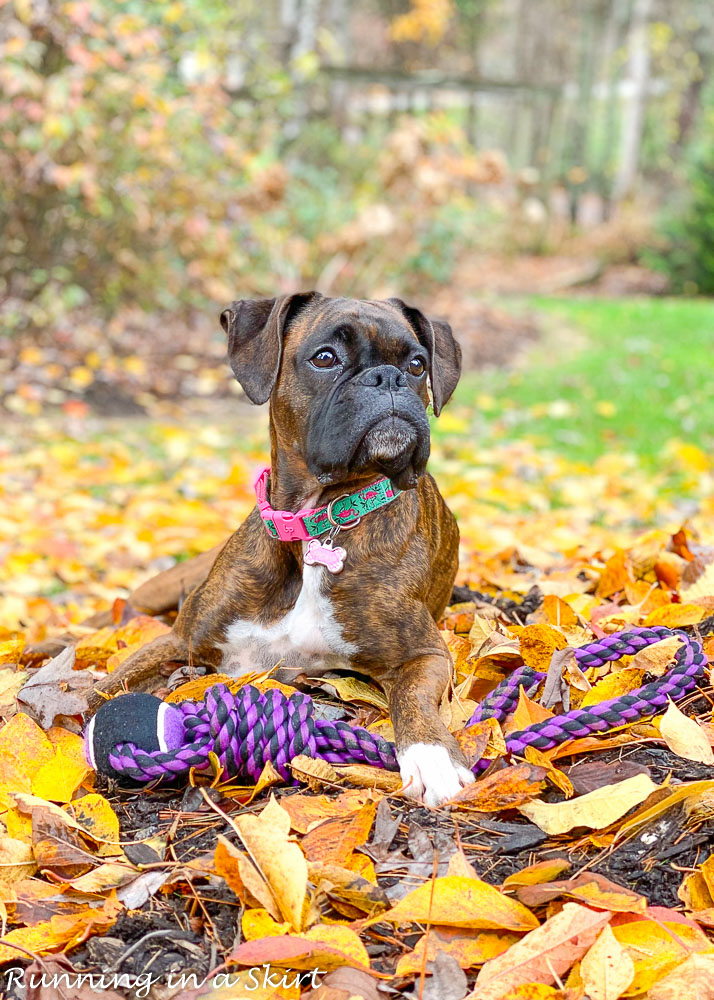 Praise Your Dog & Use Positive Reinforcement
Dogs need to know you love them and respond so well to positive reinforcement. Let your dog know that they are special to you and when they behave to make sure to let them know with positive reinforcement like an extra snuggle or even a treat depending on the circumstances.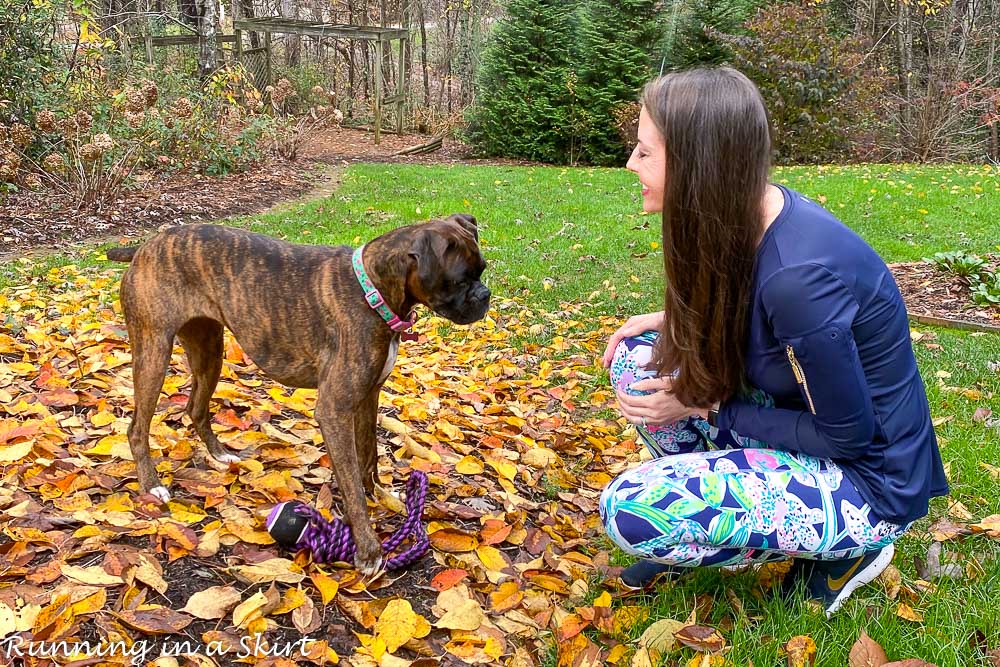 Dogs who have positive owners and much healthier dogs with a stronger bond.
The Pack Amazon Prime Video
We are always looking for a new show to watch and will be streaming The Pack Amazon Prime Video starting this Friday, November 20th. It sounds like such a different and entertaining show that celebrates the love and bond between dogs and humans.
This weekend the show is celebrating its launch by hosting a PACKED WEEKEND with challenges and treats you get involved with too. There is even a walking challenge where you can log 30 miles by December 19th and have a chance to win a trip on Alaskan Airlines.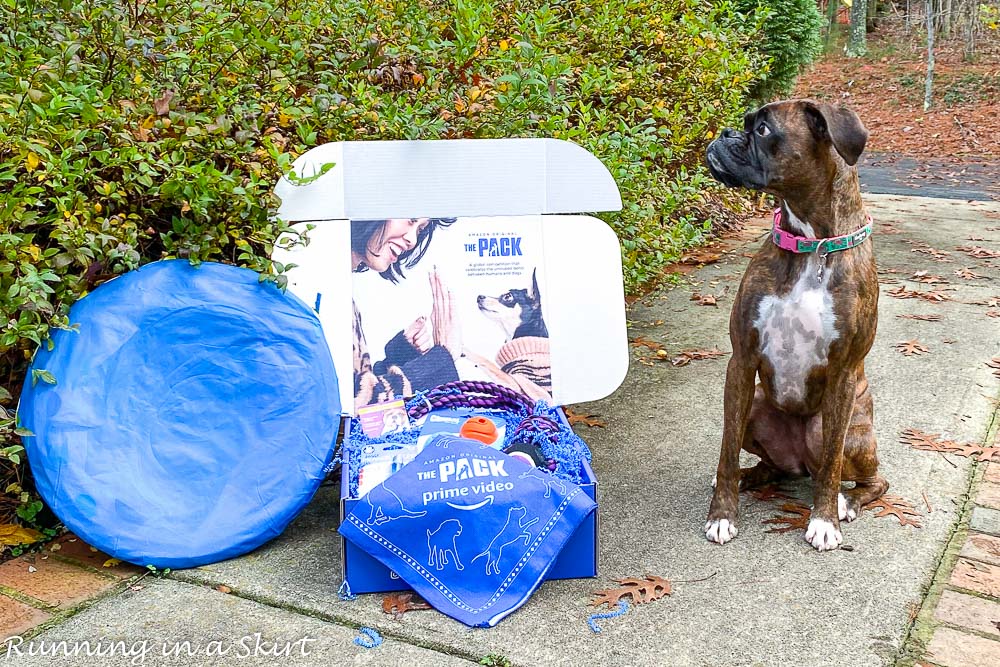 I'm looking forward to a NEW show will give us a bit of a mental break from all the craziness in the world right now.
Makena and I will be watching (This FRIDAY, November 20th) and we encourage you to watch it too.
Pin for later!