Got a crazy pooch? Wondering how to train your dog to run with you? Here's how I did it!
I'd like to thank my friends at Tractor Supply and Untamed™ Dog Food for sponsoring this post! As always, all opinions are my own. Thank you for supporting companies who support Running in a Skirt.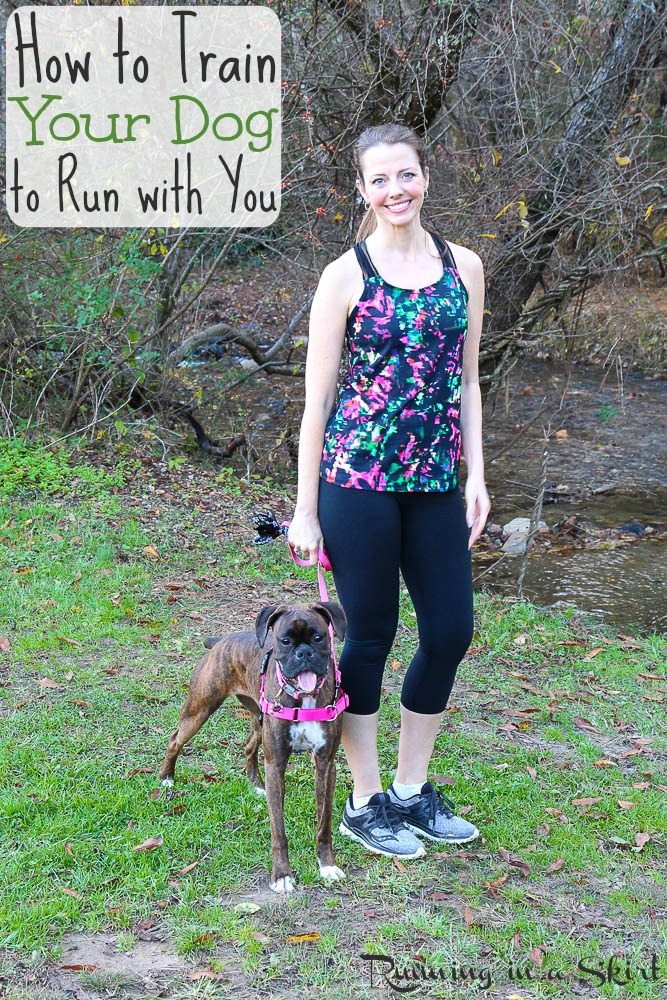 Hi everyone,
When the Hubs and I were deciding what kind of dog we wanted, one of his biggest selling points for a larger dog was that I could train it to run with me. So ever since we brought home Makena Rose, I'd been planning out how I was going to run with her. Since she's a bigger dog with growing joints we decided to wait to do any serious running with her until she hit her first birthday, so I had lots of time to figure out what I was going to do. We found lots of conflicting information about how old they should be to run, including even at our vets office, so we decided to just wait.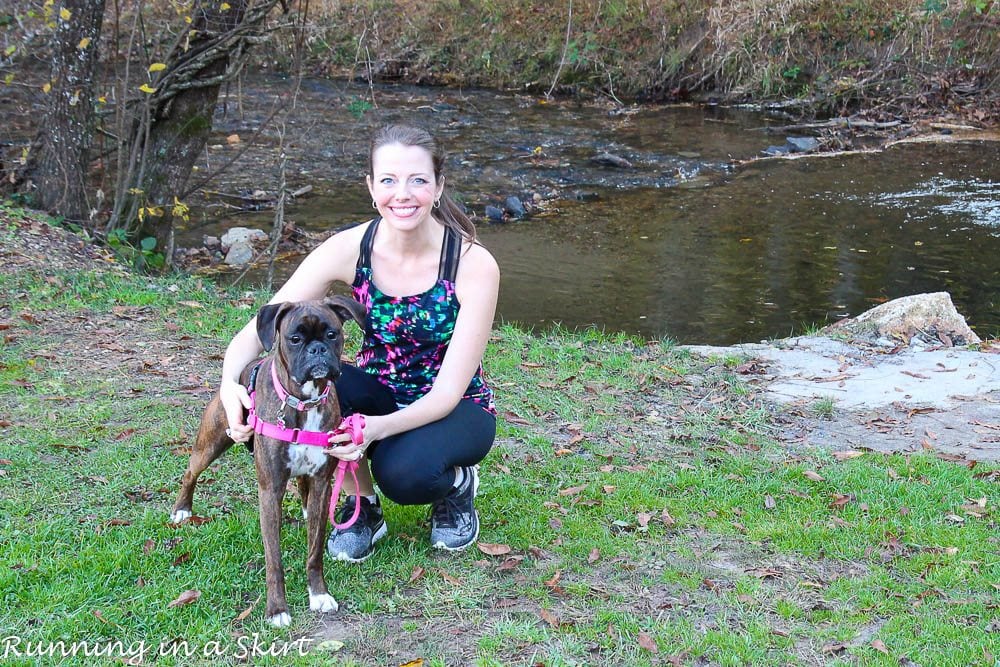 Luckily over the course of that year, Makena showed lots of signs that she'd love running. She always enjoyed long walks and would do laps around the yard with the biggest smile on her face when we let her. She's also a super, super, SUPER high energy pup (ok... let's be real she's crazy) who we knew would love the exercise, so she was the right kind of dog to try it with!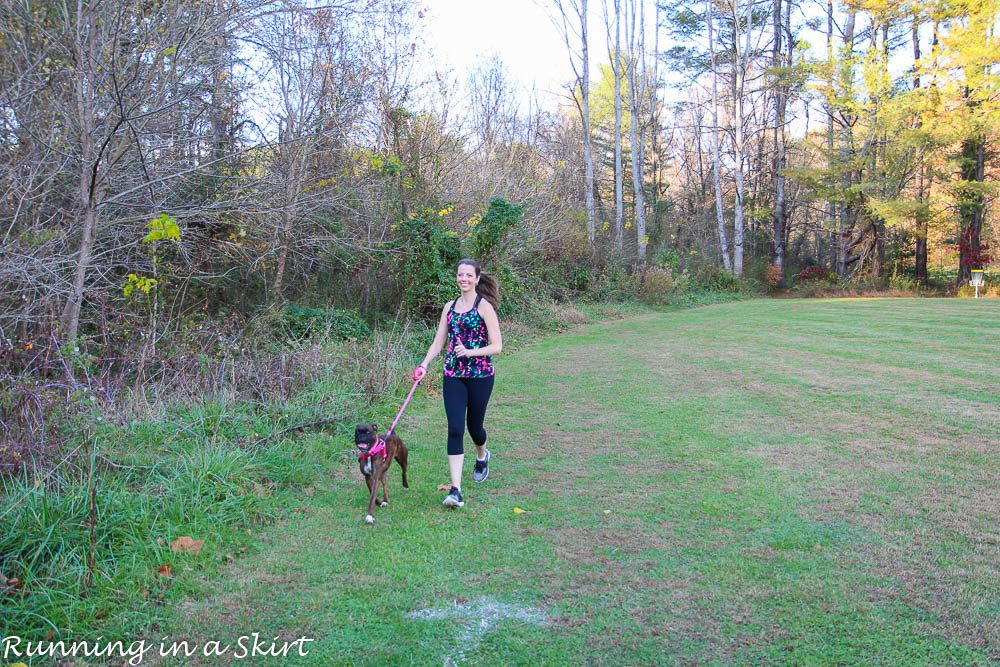 We've been running for over a month now and while she's far from perfect, she's doing a great job! I thought I'd share with you what I did in case you were wondering how to train your dog to run with you too.
How to Train Your Dog to Run with You
Teach Loose Leash Walking First
Even though I didn't officially start running with Makena until she was a year old, I was doing all kinds of preparations to run with her before then. I took her to two rounds of puppy school that first year. One of the best things we learned was loose leash walking. Basically it's a way to train your dog to walk with you without constantly pulling.
To start, head out for your walk and anytime the dog pulls your leash you go "uh-oh" or "no" and stop walking until they stop pulling and come back to your side. Then you start again and repeat as many times as necessary. When Makena was just learning we had several walks that didn't make it past the end of the driveway. It basically teaches them that if they pull they don't get to go anywhere.
I also added the component of encouraging her to always walk on my right hand side so when we ran she'd stay on my side instead of in front of me.
Run-Walk-Intervals
Before Makena hit her first Birthday I started doing short running intervals on our walks to get her used to the idea. I'd have us run for a couple tenths of a mile and then walk again. Eventually we were doing that over the course of 2 miles so nothing was a shock to her little system, joints or bones.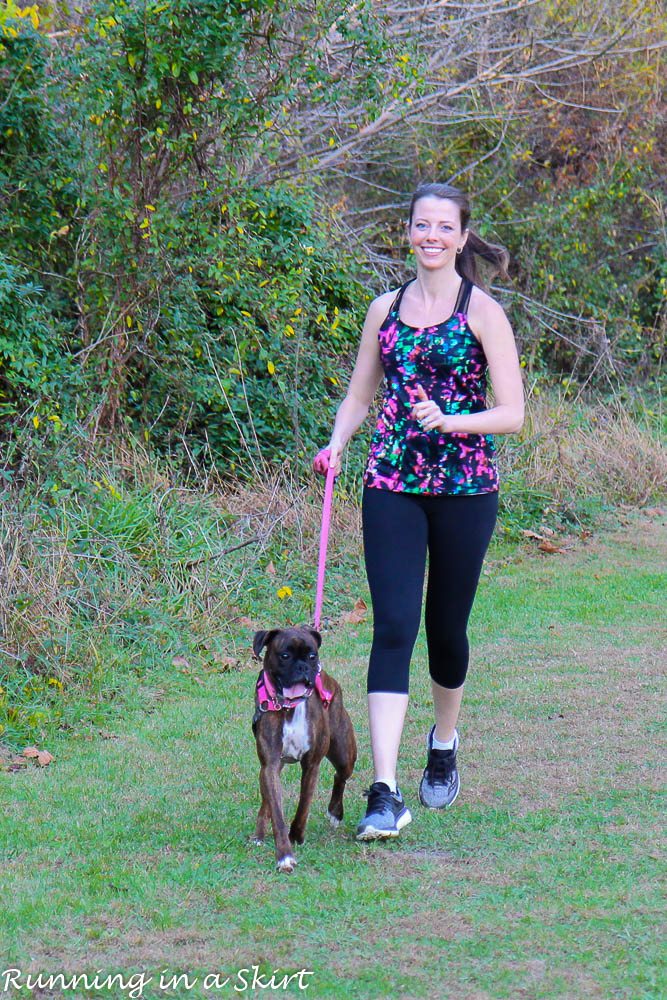 Build Mileage
Once I decided she was old enough and ready to do more serious running I started with just one mile. I picked a cool morning so I knew she'd have an easier time with it. We ended up stopping a lot in the beginning because she'd pull or get distracted. I stuck to my guns much like in training for loose leash walking and stopped her if she started pulling me. She loved to run so I tried to show her that she only got to run when she wasn't pulling and running on my right hand side.
Eventually I took her up to 2 miles and then 3, much like a 5K training plan for a person. Luckily she LOVED it!
Bring Treats for Distractions
One of my biggest obstacles with crazy Makena is she is a social butterfly. She wants nothing more than to be with people and especially other dogs. She'll act perfectly on a trail until we see another dog and then she has a melt down that she can't stop and play with them.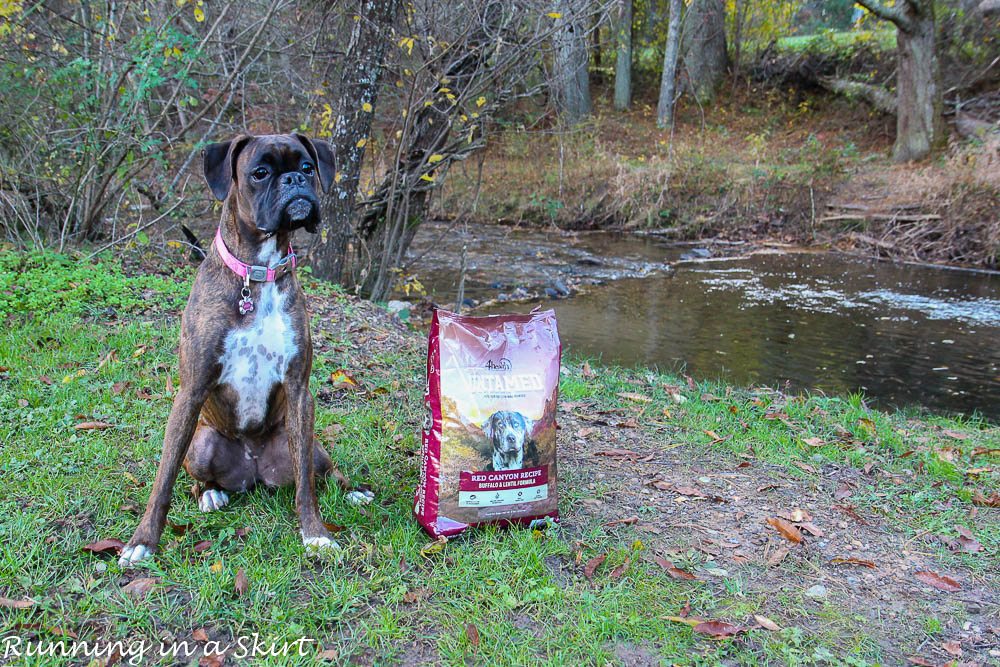 To work through that I've been bringing treats with me and if she needs a distraction, I've been stopping the run and standing on the side of the path and keeping her attention with treats. We're still working out the kinks in this but I don't want to encourage her flipping out when she sees other dogs by just letting it go.
Praise & Refuel
Luckily Makena has boundless energy and truly enjoys running but I still praise her a lot of after a run to let her know that she did a good job. I also always bring a separate water bottle and bowl for her to rehydrate immediately.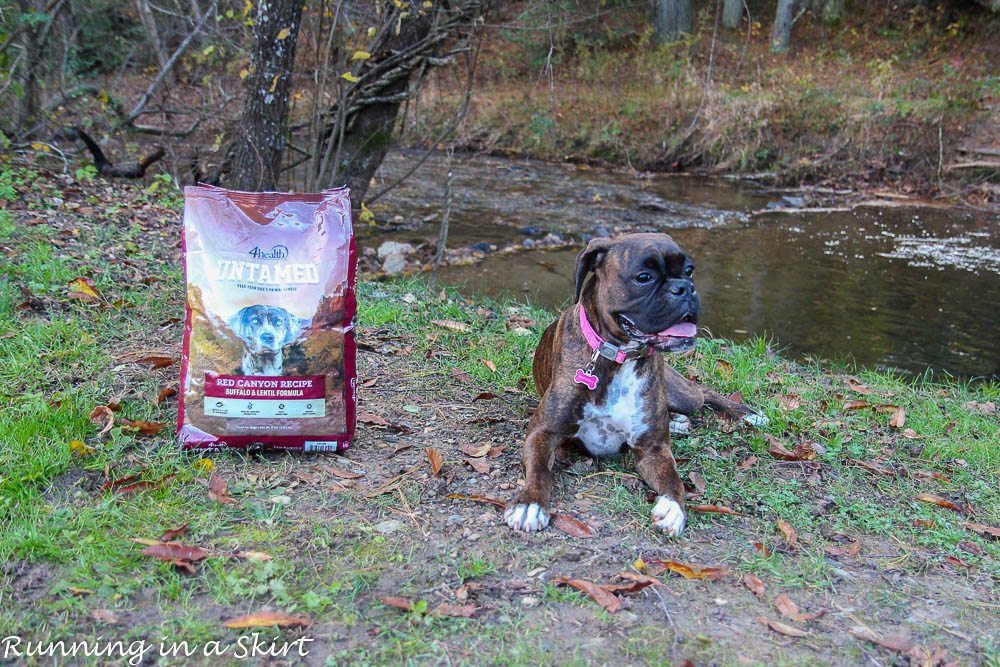 Much like humans, dogs need plenty of healthy food when they are exercising hard like UNTAMED™ by 4health®!
UNTAMED™ is a new premium pet food line that is grain-free and specifically formulated to satisfy the primal hunger of dogs and cats. Real meat is the #1 ingredient and it also has whole vegetables but never any corn, soy or wheat. It's available in exotic proteins like Lamb (Limited Ingredient Diet), Trout (Limited Ingredient Diet), Buffalo & Lentil, and Wild Boar & Lentil for dogs. I didn't know a lot about why exotic protein was good for her, but this article clued me in.
All UNTAMED™ formulas contain a high-quality balance of carbohydrates as well as a blend of omega fatty acids to support a healthy skin and coat and species-specific probiotics to aid in digestion. Perfect for any dog, runner or not!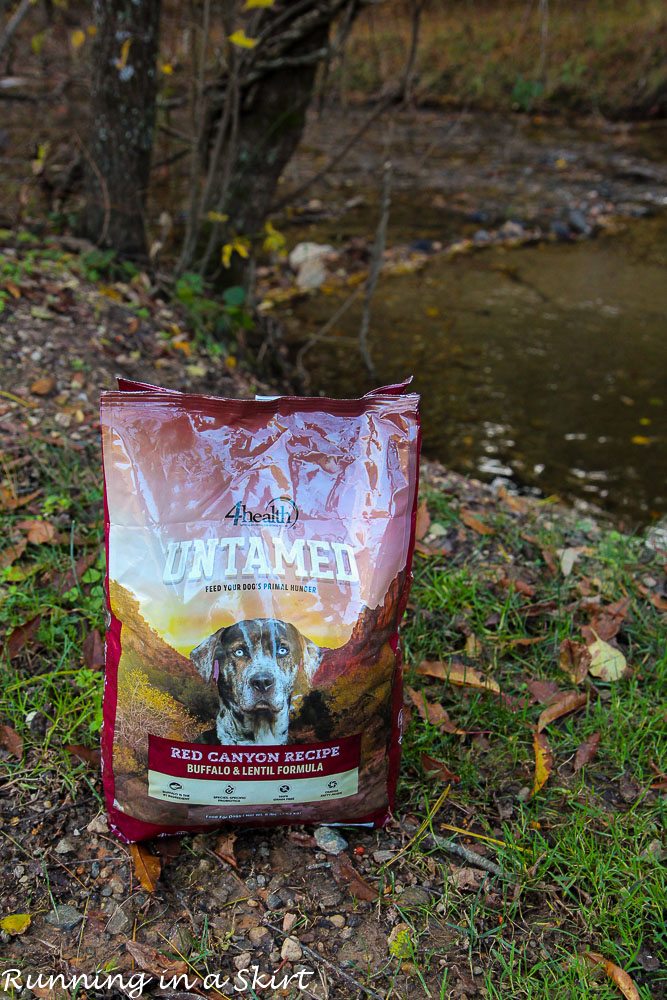 Makena has been eating up her Buffalo & Lentil food. She told me she loves the taste. 🙂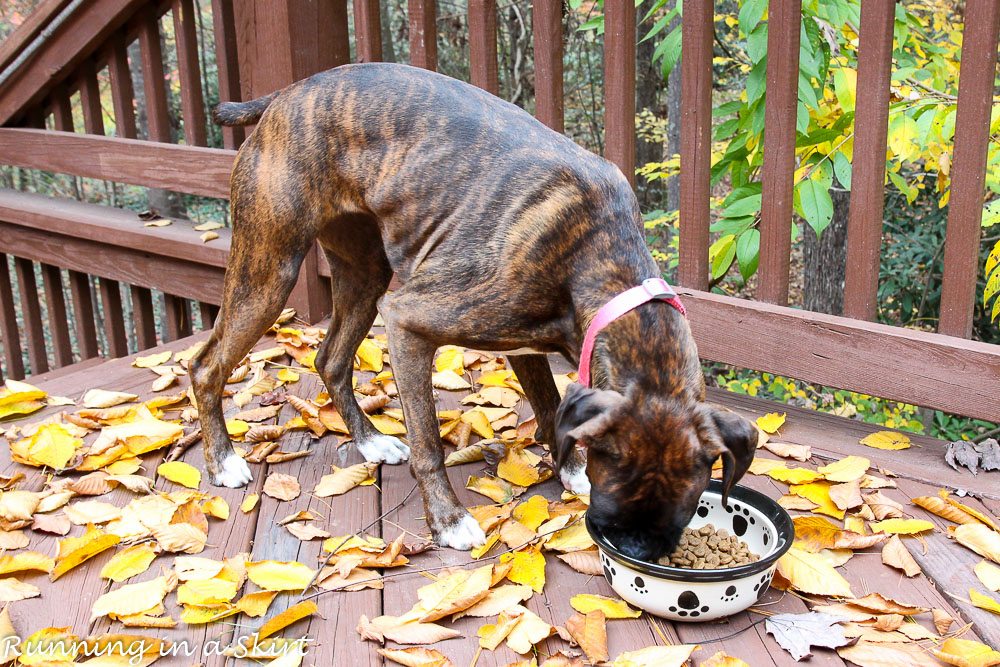 And if you have a dog with sensitivities, UNTAMED™ is perfect for them! Select dog formulas, Lamb and Trout, are Limited Ingredient Diets contain a narrow selection of high-quality ingredients to provide complete nutrition for your dog without triggering their health issues.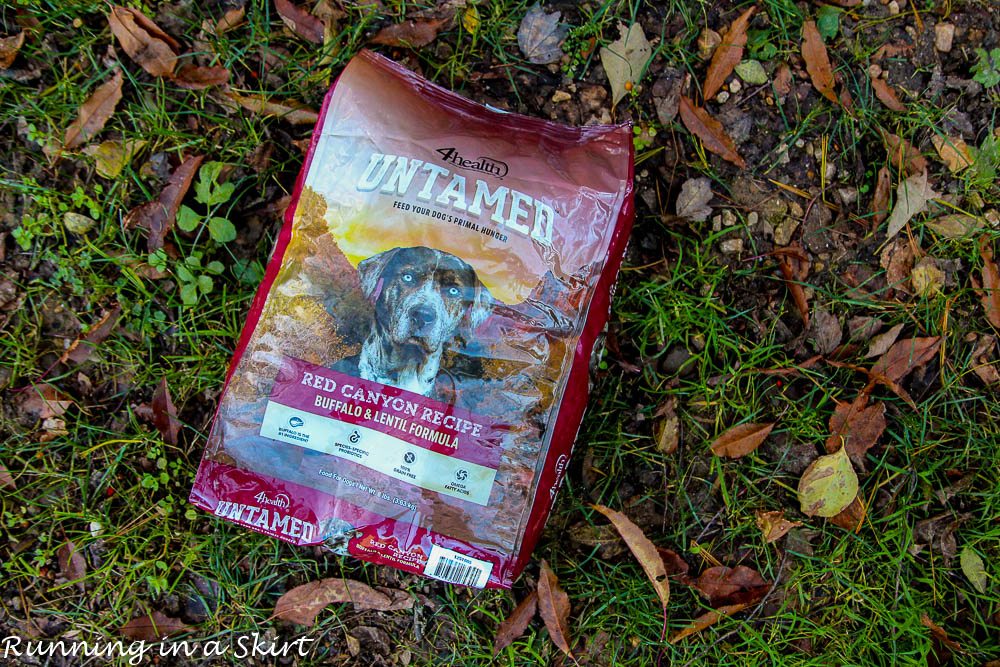 Makena and I have been loving running together and this food has helped her stay strong. I've had days where my run definitely would have gone better without her and days she drove me kind of nuts, but it's been worth it to get her to run with me without pulling and going crazy. The work we put in now will mean years of happy running ahead. Hopefully if you want your dog to run with you too, these tips will help!
Where to get UNTAMED™ Dog Food?
Funny you should ask! 🙂
You can find 4health® UNTAMED™ dog food and cat food exclusively at Tractor Supply Co. and TractorSupply.com. If you spend $49 or more on pet food, treats, toys, flea and tick care, and other select pet supplies and receive free standard UPS shipping. Woop!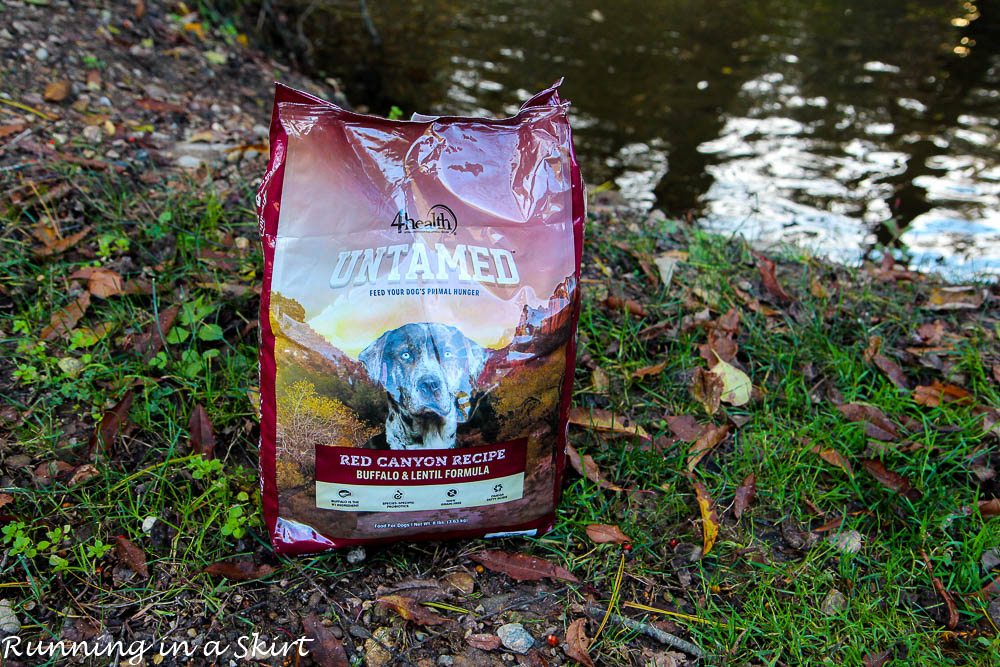 Like this post about how to train your dog to run with you? Pin this to your favorite running board!


Your turn!
Head HERE and let me know which type of UNTAMED™ Dog Food your pup would like.
Do you run with your dog? Do you have any tips to add?