Hi everyone,
Happy Thanksgiving week! It's going to be a hectic few days for me but I'm so excited about all the festivities coming up. In case you missed the news we are skipping the big Thanksgiving at home this year and taking the party to Hilton Head Island. We're ordering Thanksgiving dinner in and I'm really grateful for the break. I love hosting but after doing it 5 years I needed a one year break.V
I'm looking forward to walks and runs on the beach, breathing salty air, seafood and family time.
There are also some other exciting things happening in my life that I thought I'd share Things I'm Loving Lately style...
Things I'm Loving Lately 37
TV Appearance at WCNC in Charlotte
I am beyond thrilled to be working with ALDI again to feature some last minute Thanksgiving recipes on WCNC in Charlotte tomorrow. I'll be on the show Charlotte Today which starts at 11AM if you are local.
I've loved working with ALDI this year to feature so many great products and I'm excited to be sharing my love of the store with the Charlotte market. I'm hoping to get a copy of the segment to share here by Wednesday. If you missed the last tv segment I did, check it out here!
Dinner at The Blackbird
I was absolutely spoiled last week at another wonderful dinner at The Blackbird in Asheville. The Hubs and I met the owners a few months ago and they hosted us for another lovely meal. We started with the cheese plate. It featured delightful cheeses and homemade pickled vegetables and spreads.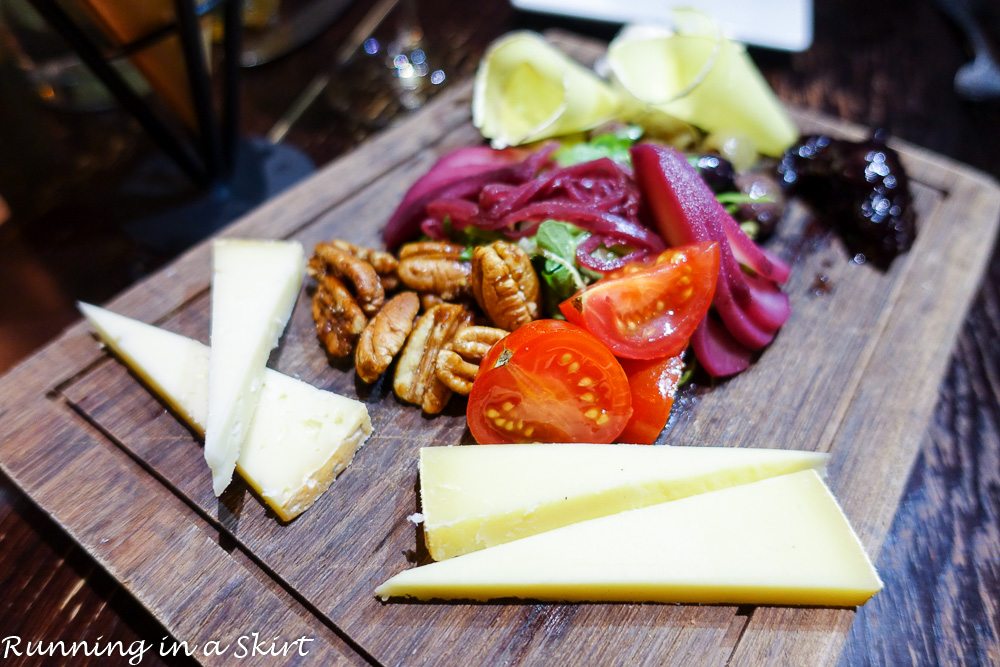 They even make their own crackers!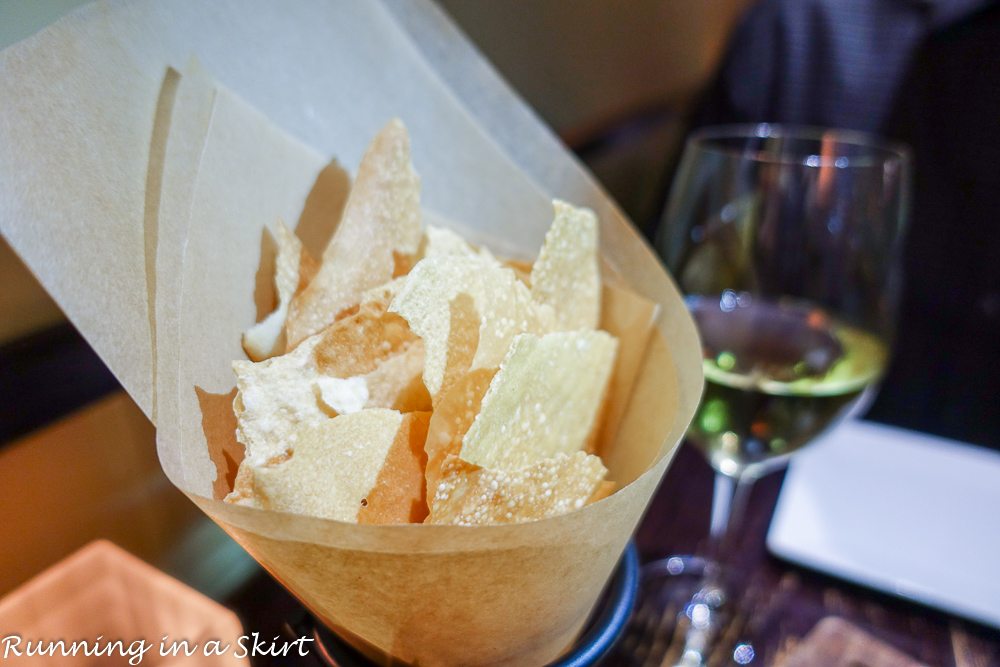 Next up we shared one of the most delicious kale salads. I literally wanted to lick the plate! That's a fried anchovy on top. It sounds strange, but was so good.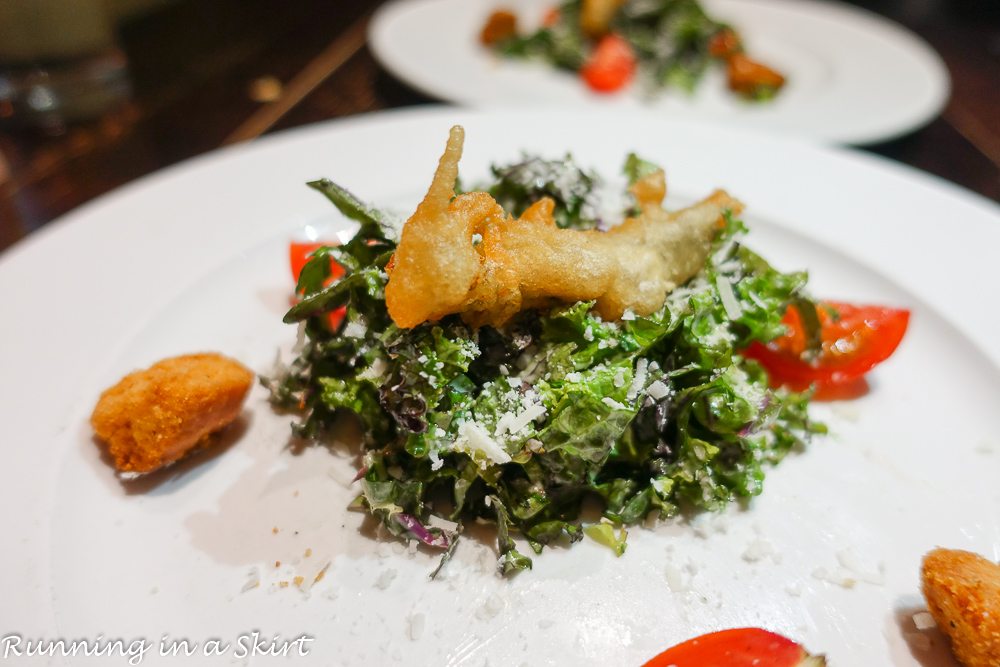 For my main course I got the Seafood Risotto. Their risotto is cooked perfectly and the scallops and fish are also incredibly tender and delicious.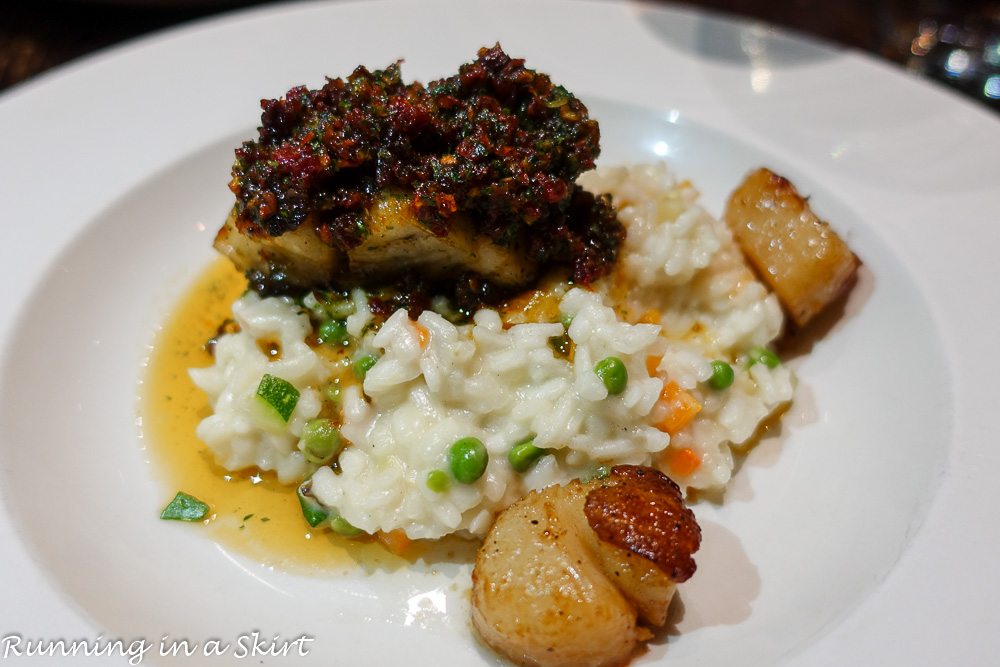 I don't normally show meat pictures here, but the Hubs got a pork chop and he said it was one of the best ones he'd EVER had. So I had to share it with you guys. I honestly wanted to eat just the sweet potatoes and brussels sprouts on the plate - lol!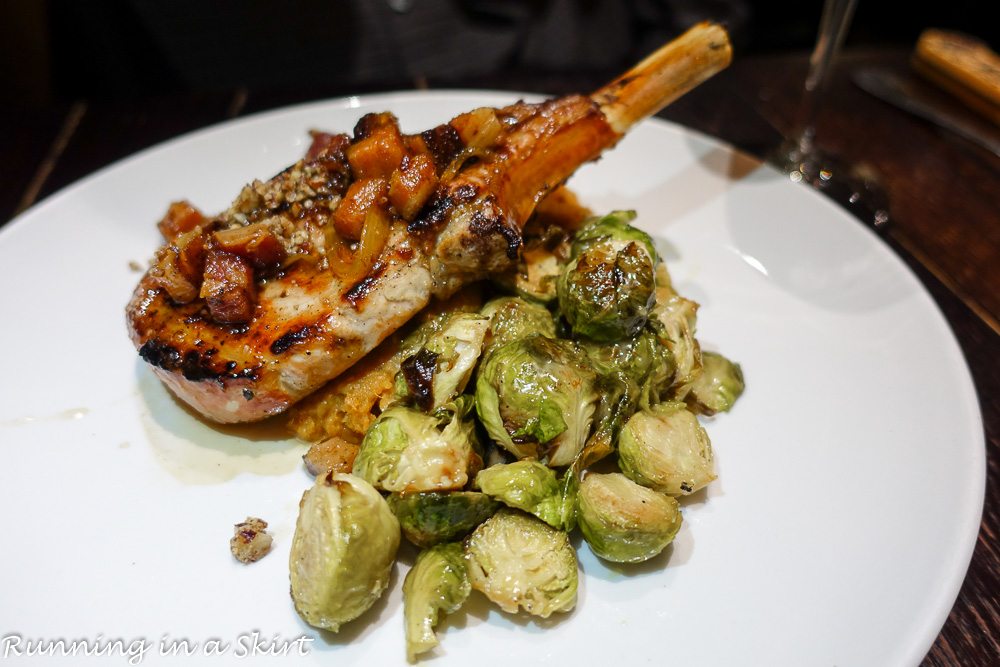 Dessert was one of my favorite desserts in Asheville, their famous Coconut Cake. It's moist and sinfully good! If you've been reading my site for awhile you've heard about me gush about it before but it continues to be my fav.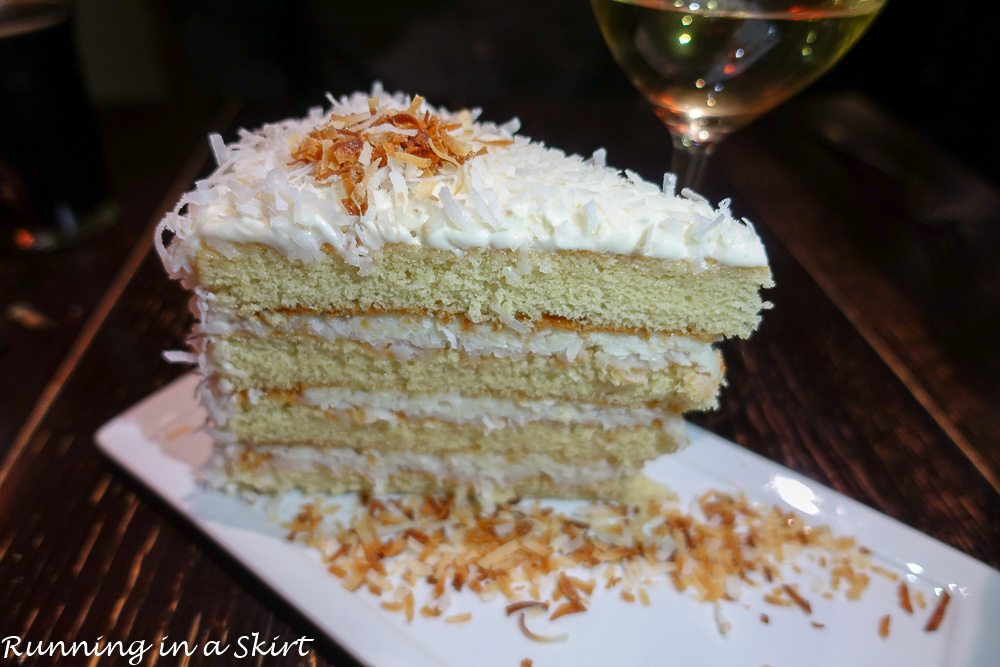 I honestly think The Blackbird is one of the most underrated restaurants in Asheville and should be on your must try list! Make sure to try it out the next time you are in town.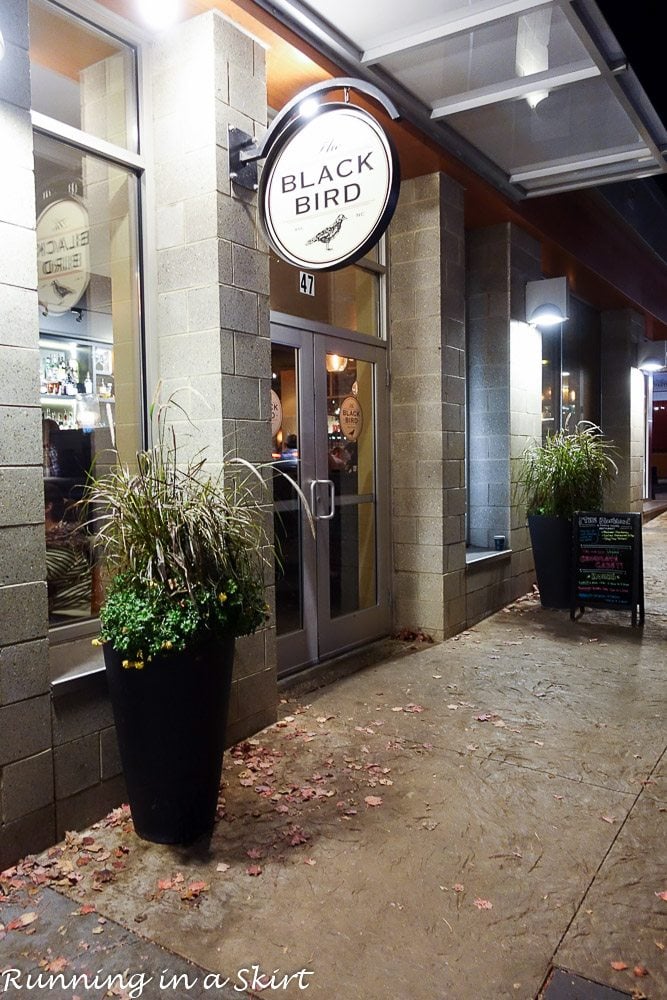 One of the best things about blogging has been making connections and friends with other bloggers all across the country. It's been a true joy in my life to connect with so many lovely people.
My good blogging friends and registered dietitians Elizabeth Shaw and Sara Hass recently released their new gorgeous cookbook called Fertility Foods Cookbook. Both ladies have been touched by infertility and are so brave sharing their amazing stories. I'm so proud of them and just had to share their new book with you guys.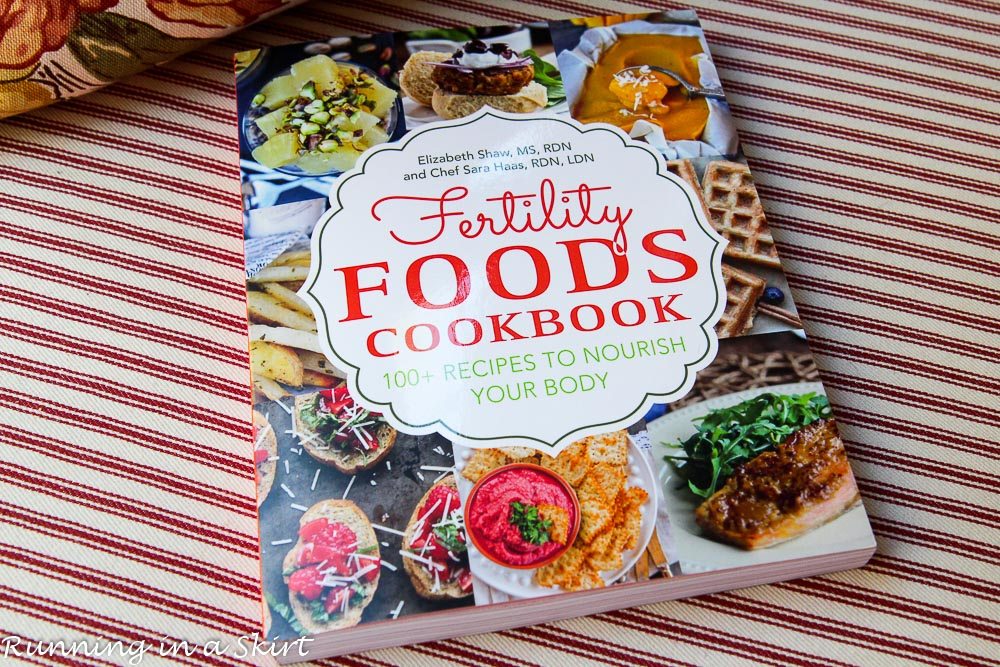 Their Fertility Foods Cookbook includes 100+ recipes to nourish your body if you are trying to conceive. The pictures are stunning and the recipes are ones that really jump off the pages. This Tex Mex Burrito Bowl is right up my alley.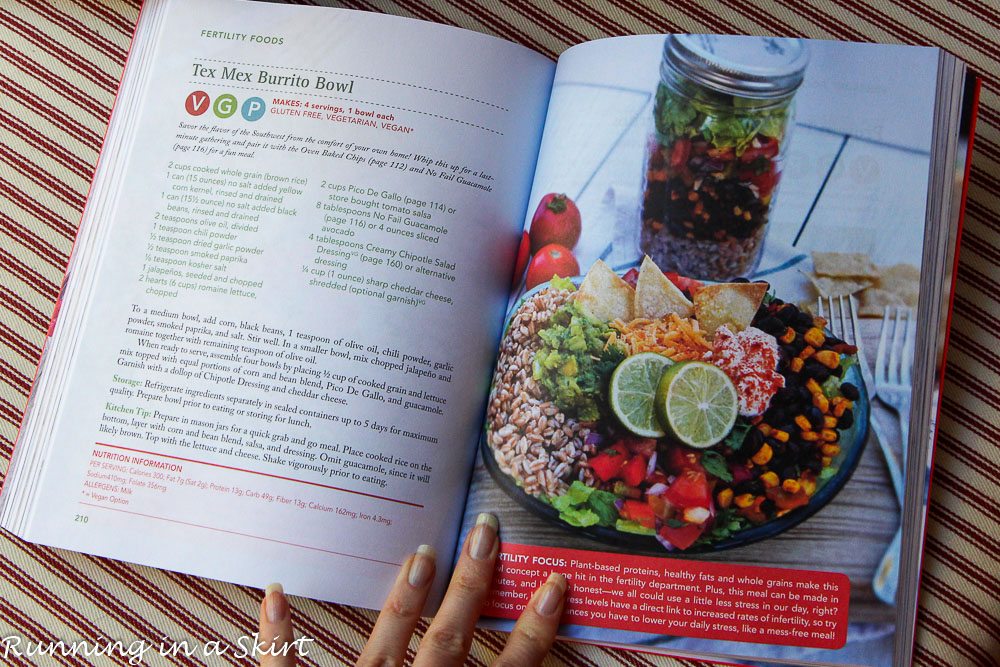 Another favorite of mine is this Jalapeno Beet Hummus.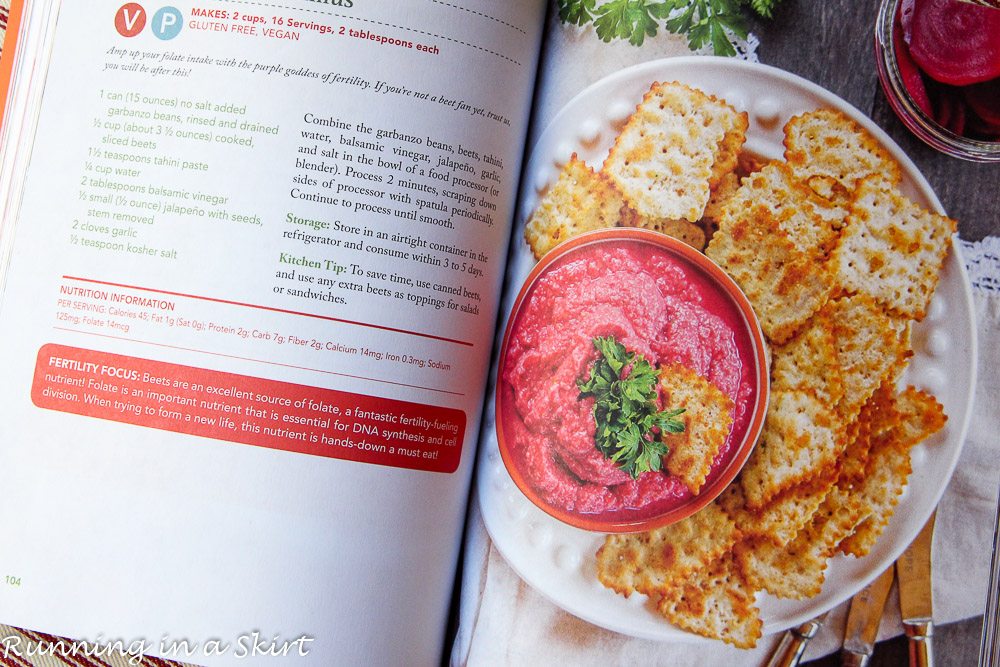 I can't wait to also try these Kimchi Baked Eggs.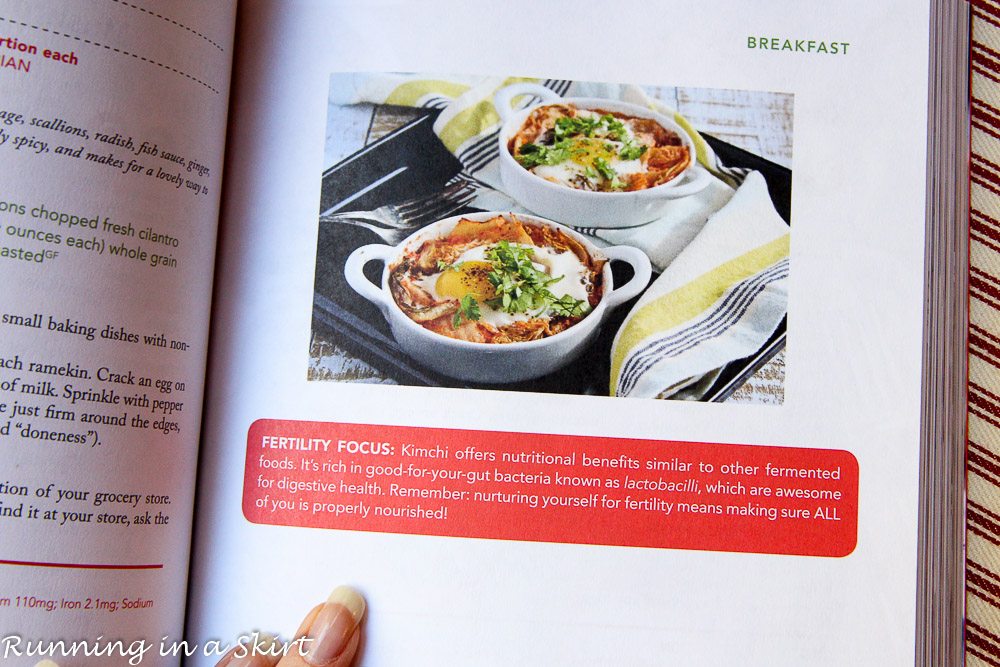 If you are struggling, I highly recommend this book. Both authors are trained and educated registered dietitians so they cut the mystery out of what you should eat when trying to conceive with information based on proven facts. The food is also super easy to prepare, nutrient rich and absolutely delicious. Honestly Fertility Foods is a great book for anyone just looking to clean up their diet and eat more whole, colorful foods. I can guarantee if you eat this way you'll feel fabulous.
Banana Boat Spray Tan
My dress for my Brother's wedding was so pale that my natural skin just blended it with it and I looked really washed out. I decided to look my best I wanted to try to fake bake a little before the big day. Back when I cared more about that sort of thing I used this Banana Boat Self Tanning Spray. I went back to what I knew and was just as happy as I used to be with the result. I like it because it's an easy spray, it's buildable to the color you like and the smell is tolerable. There are a lot of really expensive self tanners out there that I couldn't bring myself to try. I've also tried other cheap ones that really stink and make you splotchy. So if you are in the same situation I was and need to try something consider this one. I put two coats on. This 3-pack for $22 is a great deal!
Harvest Buddha Bowl
I'm loving this recipe, my Harvest Buddha Bowl! If you are over from Instagram, the recipe is here! I'm planning on making it this week so I'll have lot of good nutrients in my system before actual Thanksgiving.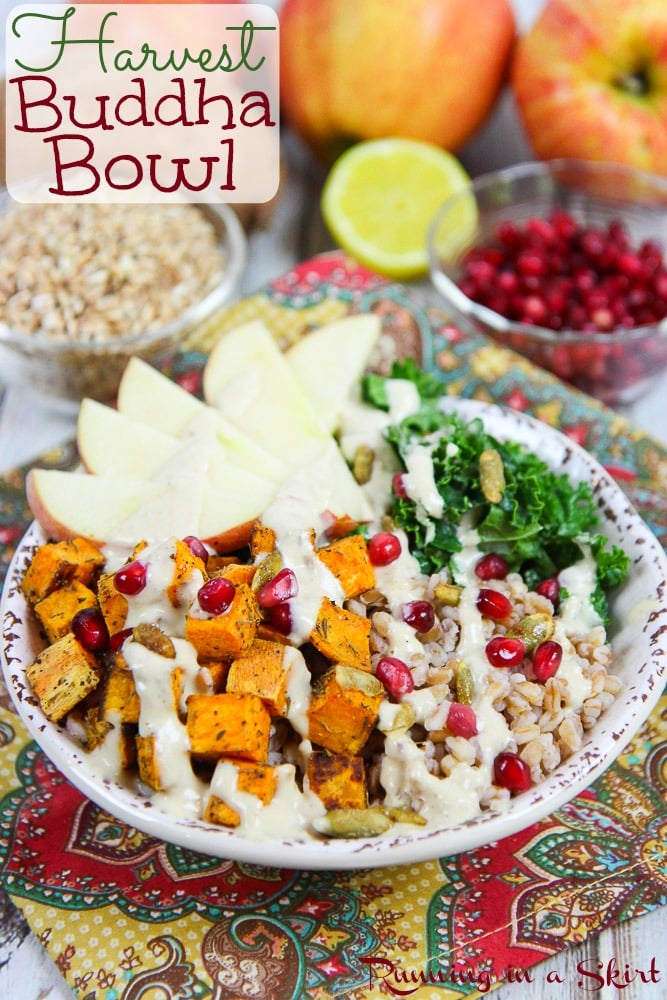 Turkey Trot
Guess who signed up for her first race in years? Meeee!!! I'm doing the Turkey Trot in Hilton Head island with the Hubs and some other family members. I've been sick half the month (It took me three runs last week just to build back up to three miles) so I'm not running it for time but I am so thrilled to just embrace the experience. I even got a cute turkey themed outfit for the occasion. I'll share it over on Instagram Stories Thanksgiving!
Thanks for stopping by today! Come back tomorrow for my Thanksgiving wishes for you and Wednesday to see my Charlotte TV segment.
Your turn!
What are you loving lately?