Get ready for fall with my simple healthy snacks and breakfast ideas for on the go!
I'd like to thank ALDI for sponsoring this post about simple healthy snacks. I only write about companies I love and know you would like to learn about too. As always, all opinions are my own. Thank you for supporting posts like this that allow me to publish Running in a Skirt for free daily.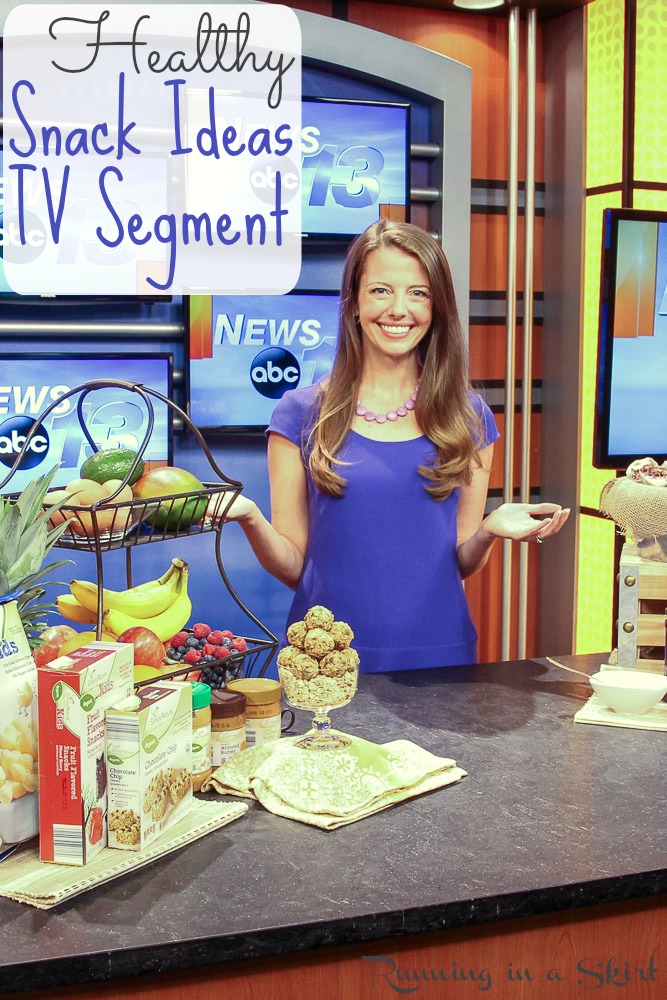 Hi guys!
I had a super early wake up call Monday morning (3:45-yikes!) to return to my old haunts, the WLOS morning news. It was so cool to see my former co-anchors back in the studio again. I used to spend more time with these two than my own family!
Keep reading and click through to the second page to see the video of the segment.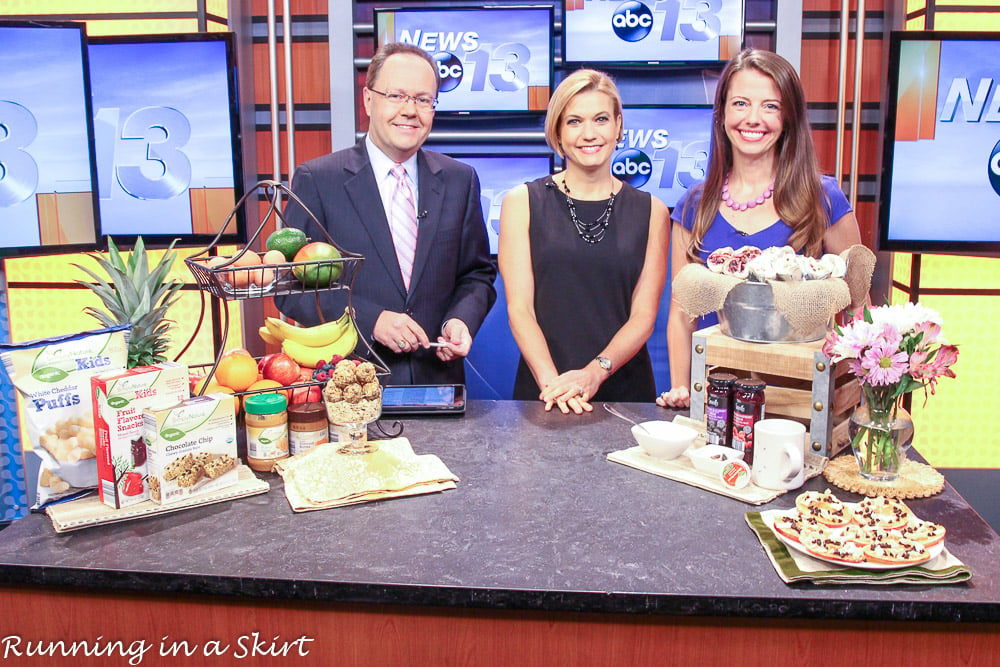 I went back to WLOS to share back to school breakfast and snack ideas on the first day of school... but the recipes I shared are also great if you are looking for some simple healthy snacks or breakfast ideas. They all can be served at table or grab and go!
You also know these recipes are going to be high quality and budget-friendly because I shopped at ALDI! This whole gorgeous and delicious spread including the organic cage-free eggs, bountiful fresh fruit, k-cups and flowers all came from ALDI. I've been LOVING shopping at ALDI because I know I can find tasty groceries at unbeatable prices.
Don't mind me... I'm just doing a happy dance over all the money I saved!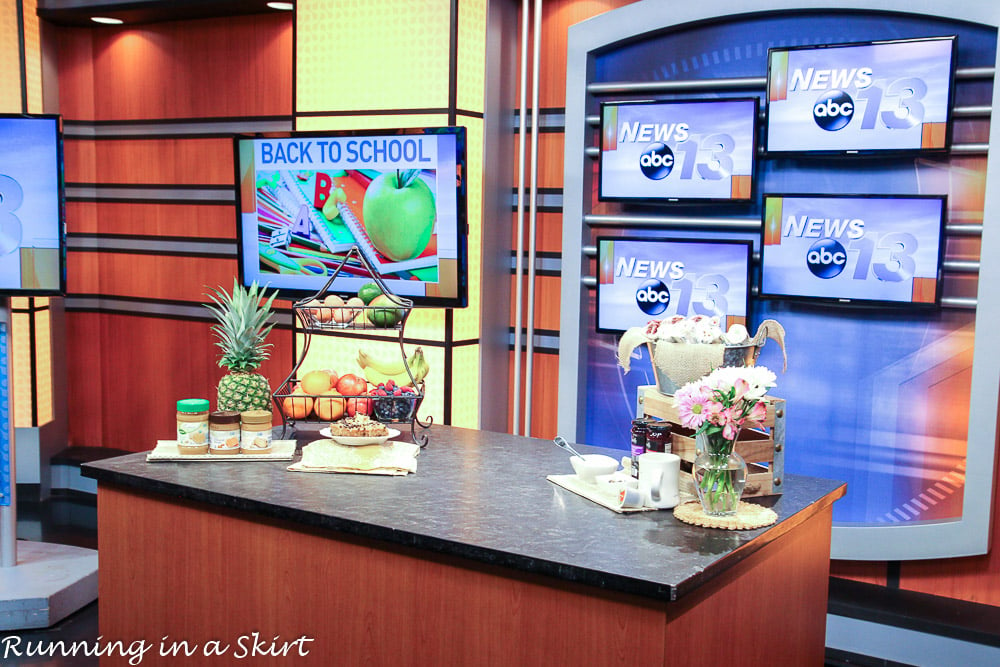 ALDI costs less because they cut the unnecessary costs and use their own store brands which are just as good, if not better, than national brands. It's so great that it was actually just recently voted first place for Budget-friendly Grocery Store in this year's Best of Western North Carolina awards by the Mountain Express.
When I'm shopping at ALDI brands I keep an eye out for the SimplyNature line which is often organic and always free of artificial colors, flavors or unnecessary enhancers. There are over 200 products just in this line! I'm also a fan of the Fit & Active line which offers products with less fat, sodium or calories. I'm not gluten-free, but I really like some of their gluten-free line which is called liveGfree! And finally I'm a sucker for gourmet food, so I also watch out for their Specially Selected line.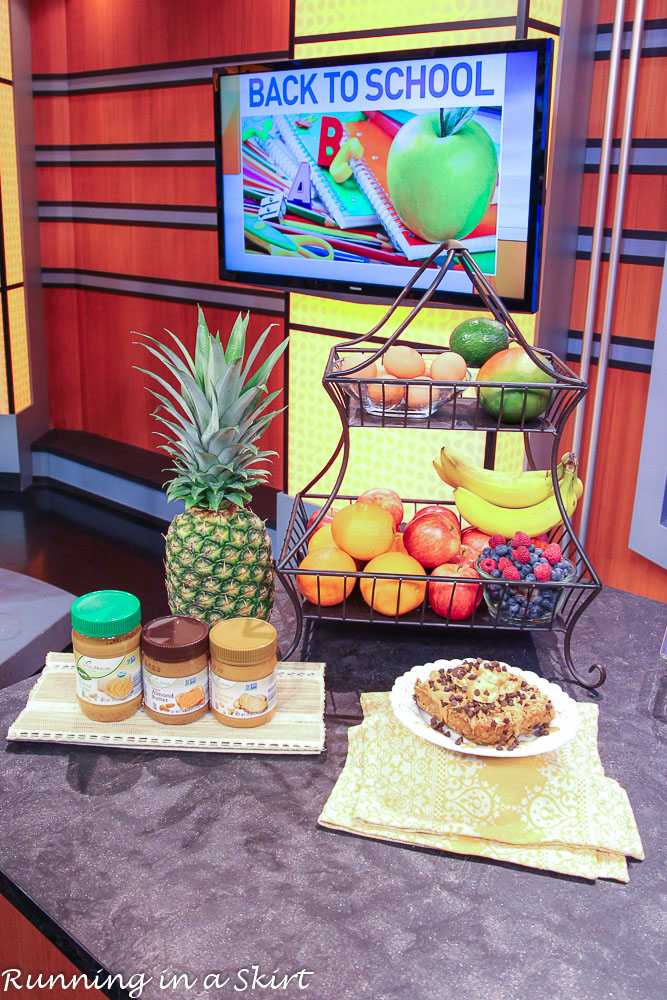 For my first WLOS segment, I made my famous Chunky Monkey Baked Oatmeal, which can be a delicious breakfast or snack. The recipe calls for a few simple ingredients like oatmeal, overripe bananas, cinnamon and my favorite Simply Nature Organic Almond Milk from ALDI. I buy a couple cartons everytime I go to the store because it is a delicious product at a fabulous price.
This is how I served up the recipe on for show, but you can also not be fancy and just cut this up in portable bars. If you still want the extra peanut butter just slather it on top-- trust me you do! Don't worry, no judgement here.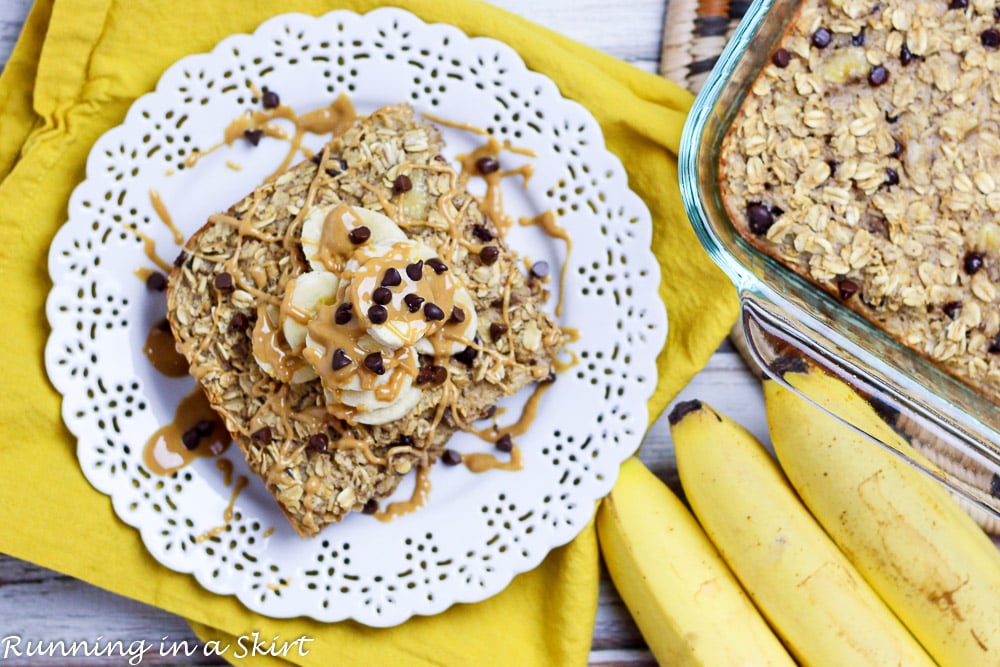 For the peanut butter drizzle I used SimplyNature Organic Peanut Butter which is made of ONLY organic peanuts and sea salt. If you want to mix it up, you can also try their SimplyNature Creamy Almond Butter or Simply Nature Creamy Cashew Butter. I adore that ALDI stocks a variety of healthy products like this.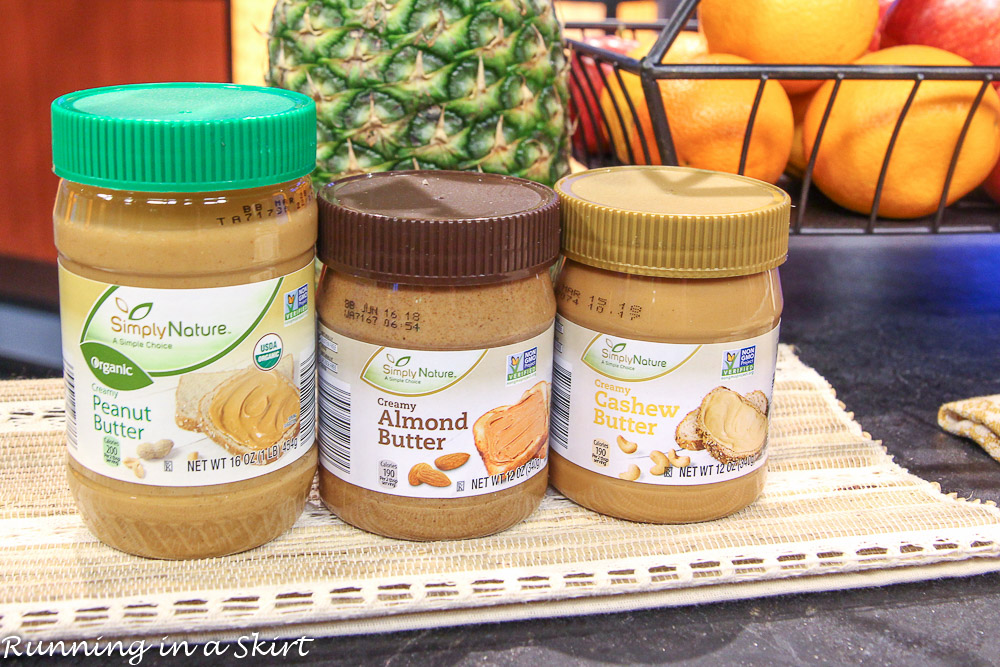 Click over to see the rest of recipes, pinable image and the live tv segment!---->
For the second WLOS segment I changed my display some and shared more simple healthy snacks!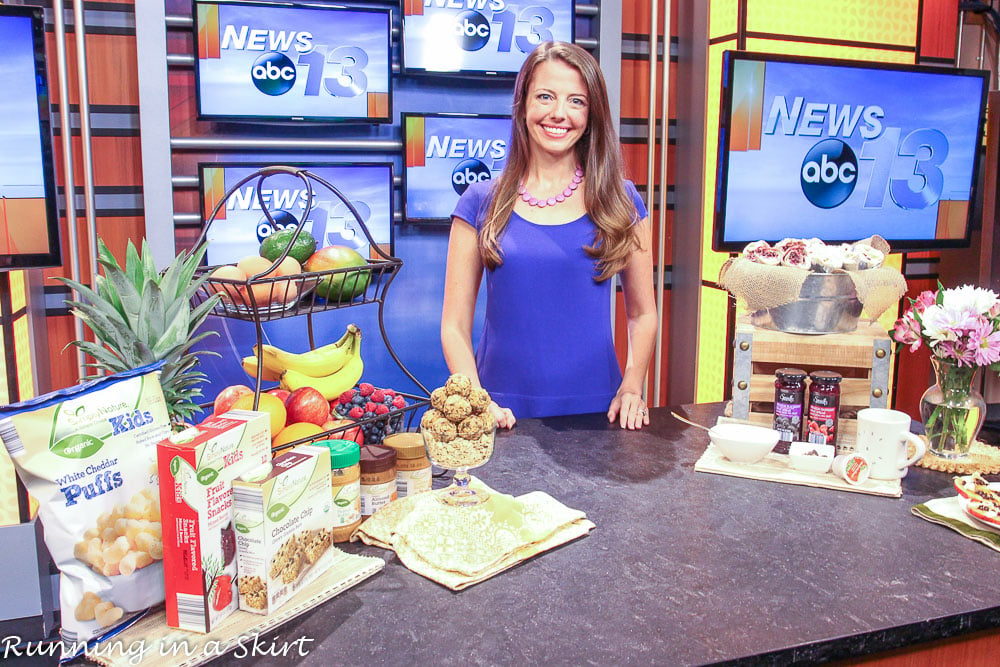 First up are these delicious Ricotta Fruit Wrap & Tropical Yogurt Wraps from the ALDI recipe page. They are wonderful for an early morning meal or a snack.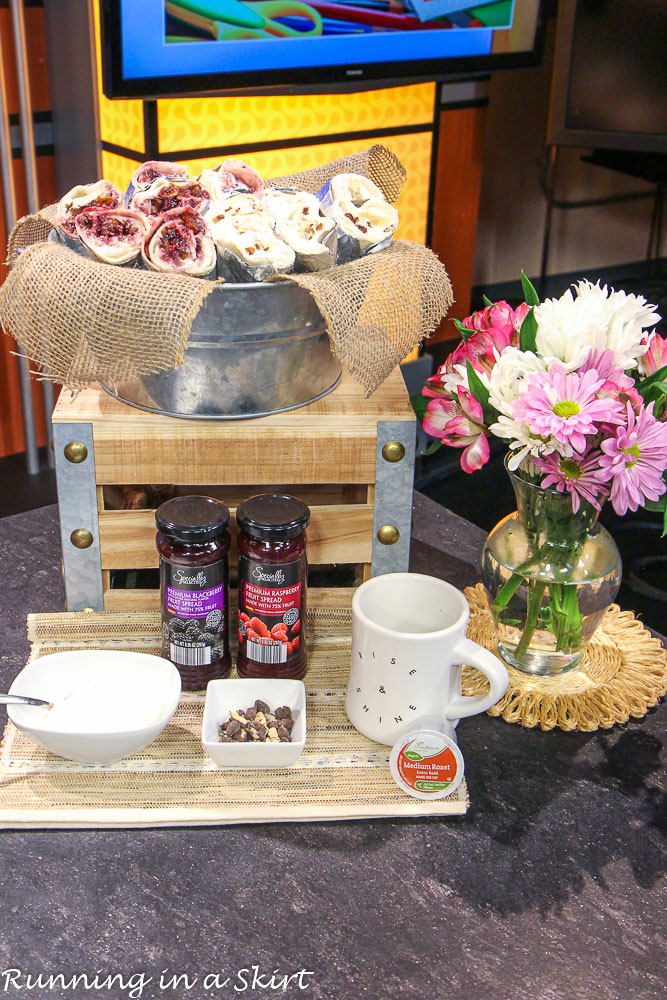 The tropical ones on the right are filled with Toasted Coconut Greek Yogurt, chopped almonds and sliced bananas. The ones on the left are filled with ricotta cheese, chopped almonds and Specially Selected Raspberry Fruit Spread.
Both are wrapped up in ALDI's LiveGfree Wraps, which means they are gluten free.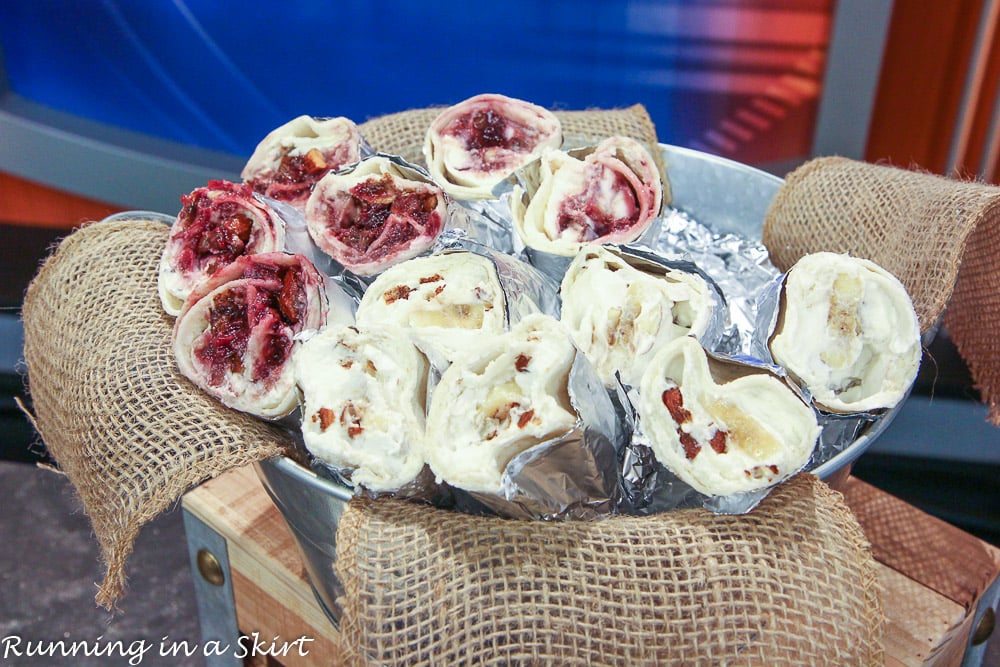 Both combinations are slightly unexpected... but oh so delicious.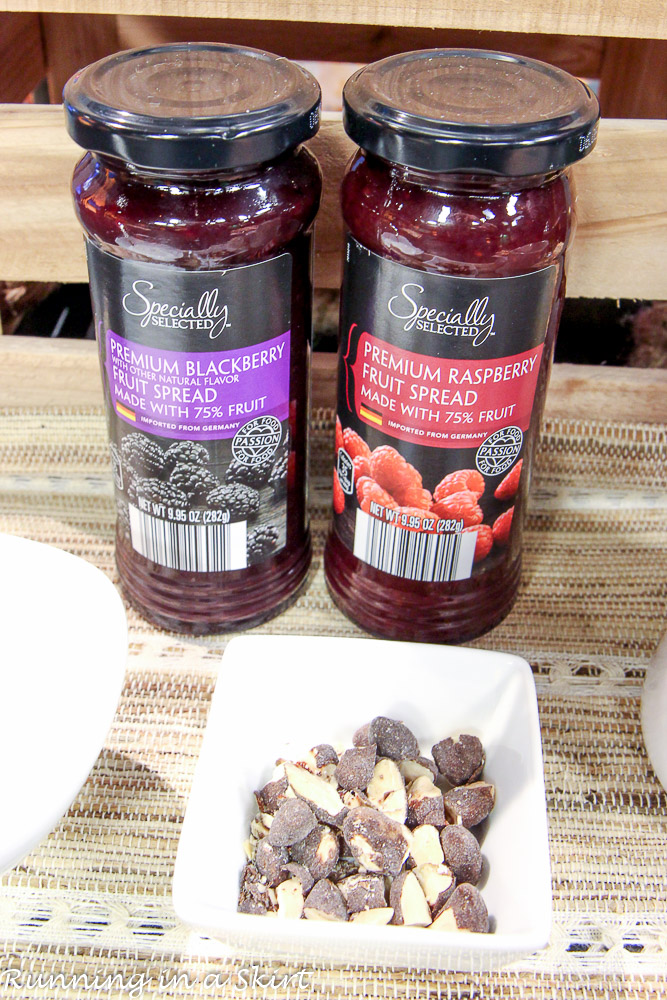 Next I shared my 4 Ingredient Peanut Butter Energy Bites, which you will probably recognize from the blog Monday!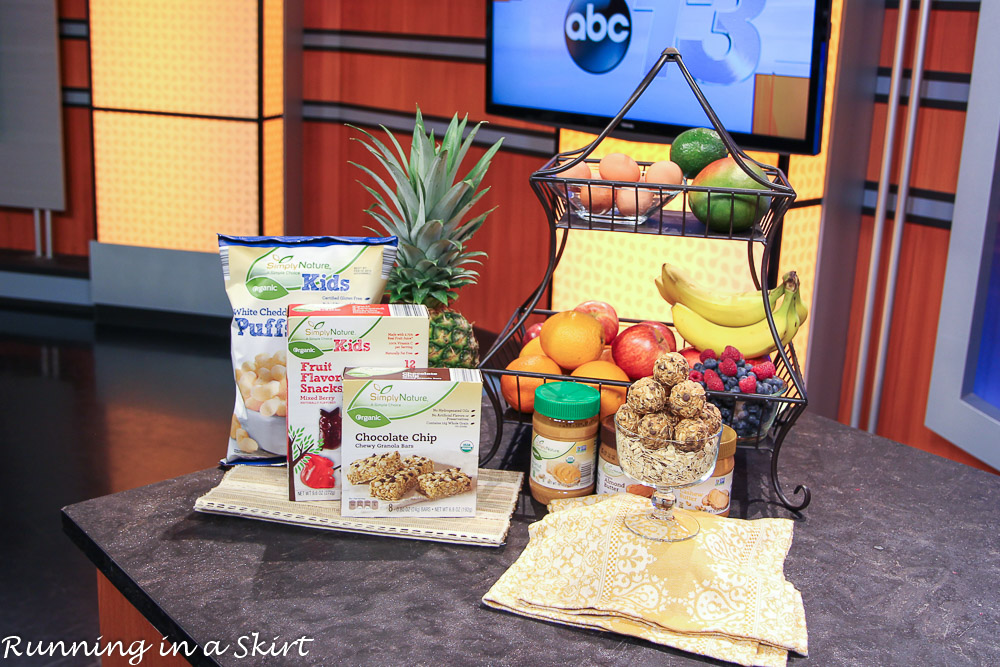 And my final idea was these fun apple "cookies"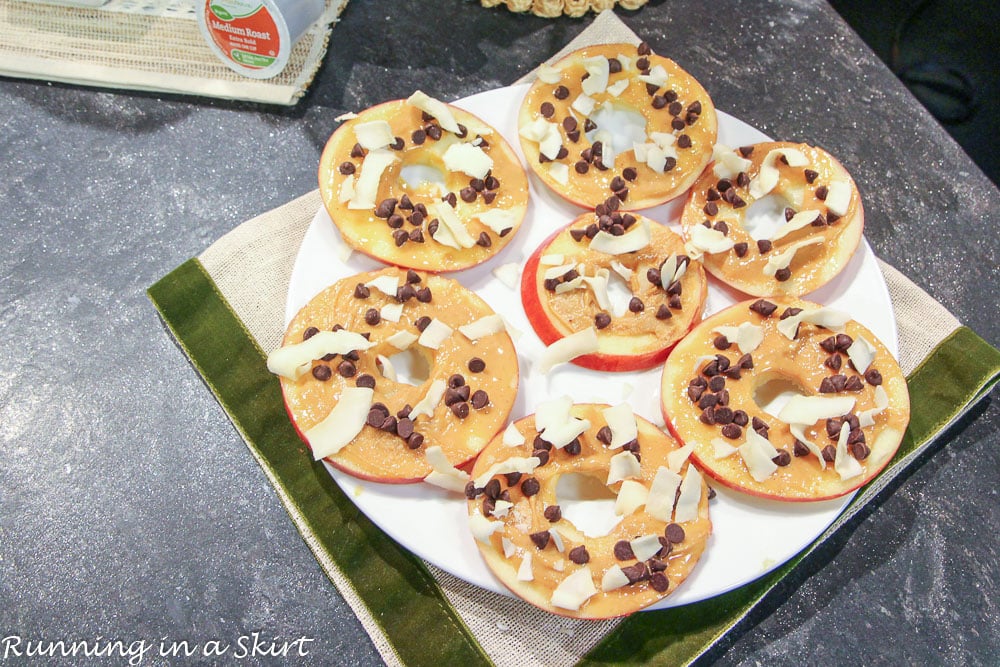 To make these you just slice your favorite apples and cut the core out with a cookie cutter. You then spread your favorite ALDI SimplyNature nut butter on top. For toppings you can pick mini chocolate chips and SimplyNature Thai Toasted coconut. You could also go super healthy with these and use their SimplyNature Toasted Flax Seed. Either ways it's so good!
These really make snack time fun.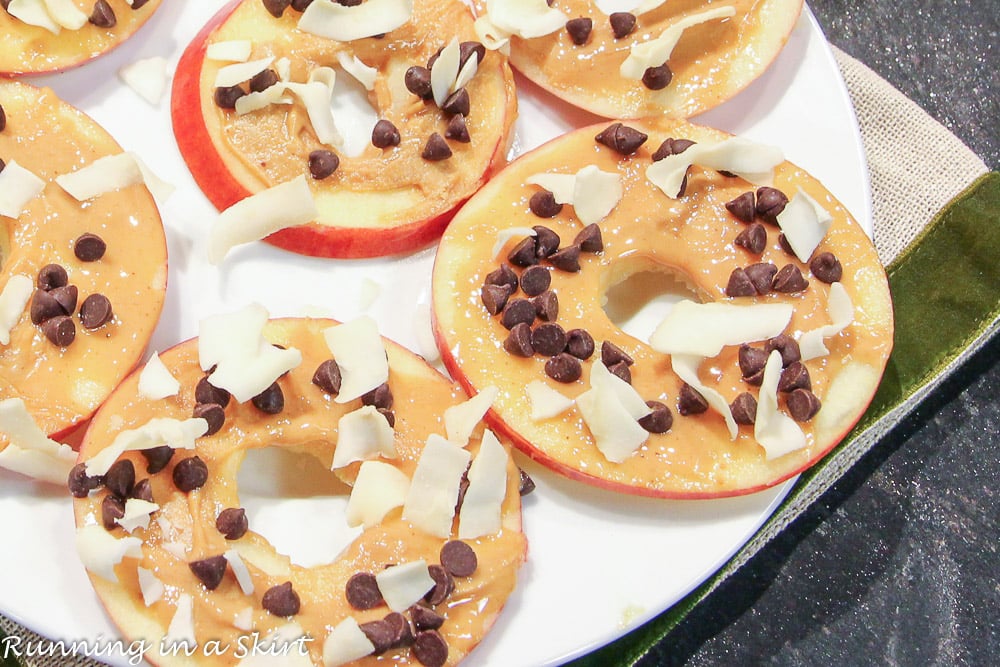 And if you don't have time to make any of these homemade snacks, you can also grab any of these three SimplyNature Organic Kids snacks! In fact the SimplyNature Organic White Cheddar Puffs (sooo goooddd!,) SimplyNature Organic Kids Fruit Snacks and SimplyNature Organic Chewy Granola Bars recently were awarded the Parent Tested Parent Approved 2017 Seal of Approval!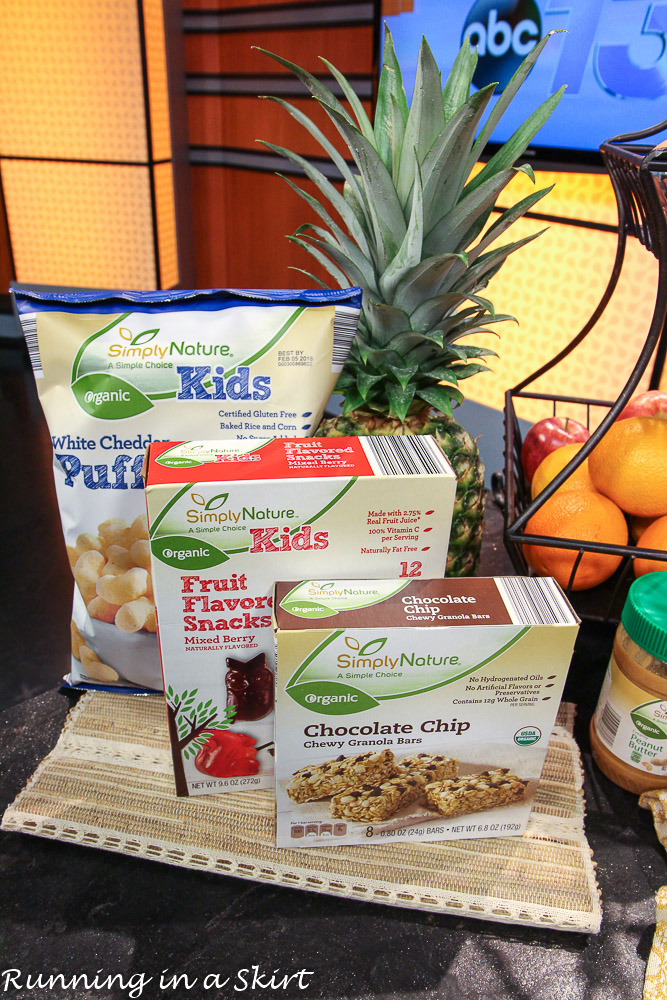 There are so many wonderful options when shopping at ALDI. If you live in WNC, make sure to check out the remodeled Patton Avenue ALDI store reopening on September 14th.
Now for the fun part! I have the second segment to share with you on the blog. You can also check it out on the WLOS website HERE.
I hope you enjoyed watching it! It was a lot of fun to go back. For those of you who are local, thank you so much for your support.
Here's a quick roundup of the recipe ideas I shared for easy access...
5 Simple Healthy Snacks to Grab and Go
If you like these simple healthy snacks, I'd love it if you could share this to your Pinterest page!


Thanks for stopping by today! Come back tomorrow for my Friday Weekly Highlights.
Your turn!
What's your favorite ALDI product?
What's your favorite grab and go snack?
I'm linking up with Full Plate Thursday, Thinking Out Loud Thursday, Meatless Monday and Meatless Monday