Hi guys!
So excited to be sharing more of my recent Hilton Head Birthday trip with you today. With everything going on last week it took me a little longer than expected to put this together, but I think hope it was worth the wait. I got some really pretty shots, especially of the sunset on my actual Birthday!
If you are planning your trip in the future - what I did in this three day weekend are some of my top picks and The Best Things to Do and Eat on Hilton Head Island.
The Best Things to Do and Eat on Hilton Head Island
Day 1
The Hubs and I got up early and flew to Hilton Head first thing in the morning Friday, so we were there by 11 and had plenty of time to enjoy our day. The first stop was the beach! Although it actually wasn't this peaceful heading out to the beach because we dragged all sorts of beach chairs and umbrellas with us in a cart. 🙂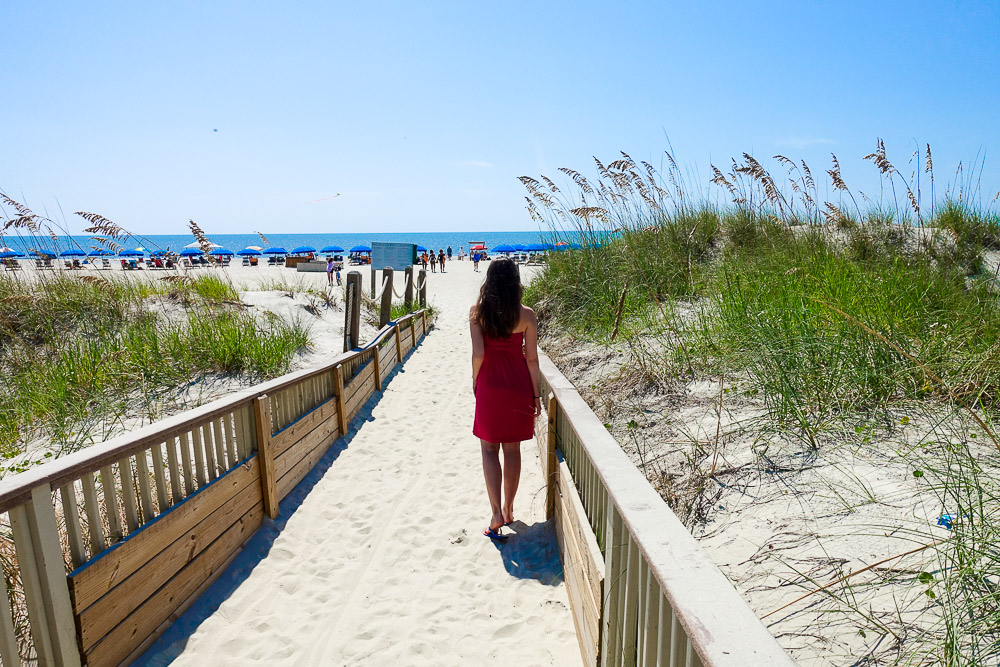 We enjoyed the beach until late afternoon and then checked into our beautiful room at the Sonesta Resort Hilton Head Island. I've stayed here at least half a dozen times and it is one of my favorite hotels. It's super friendly, sparkling clean and the grounds are breathtaking. I feel so calm when I'm there!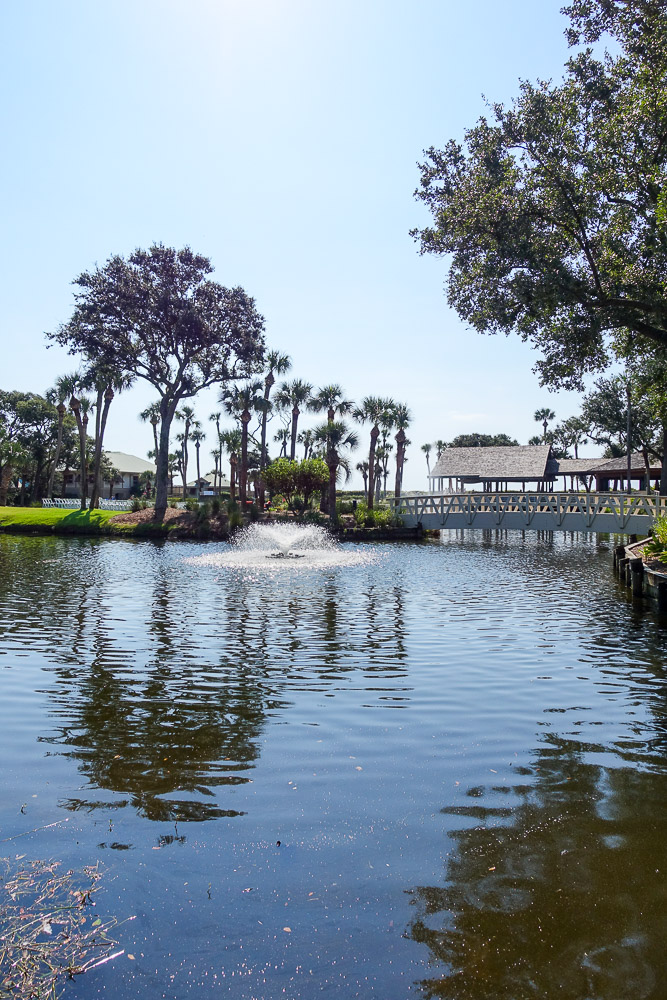 After spending way too much time in the sun we got ready for a late dinner at our favorite Hilton Head restaurant, Charlies. It's a french restaurant that focuses on fresh island seafood. It's such an unexpected combination that results in some pretty dreamy food.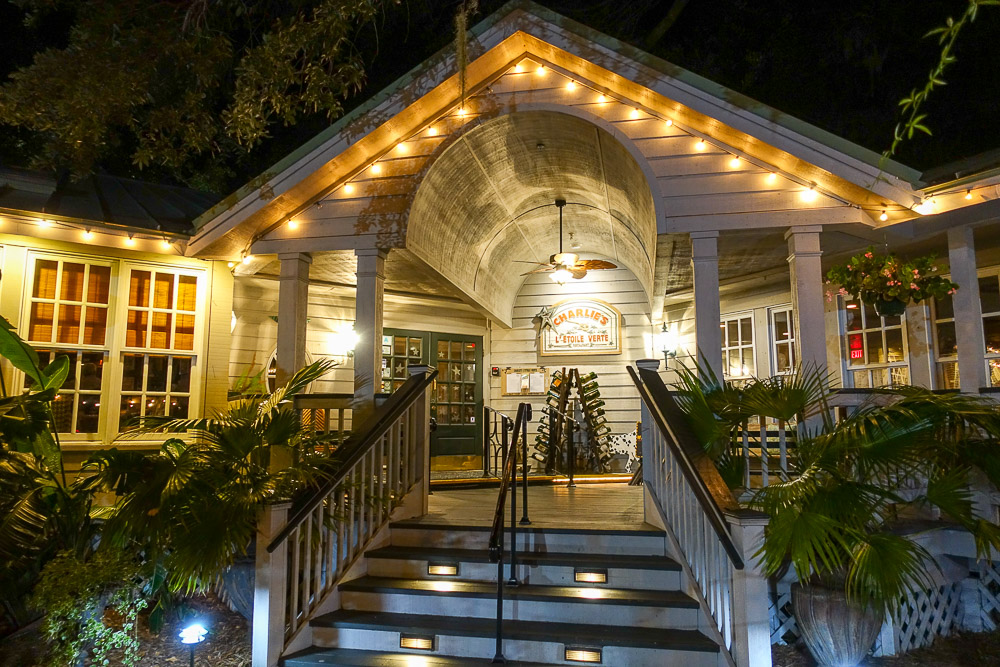 They handwrite their menu daily depending on what is fresh off the docks. This grouper was mouthwatering! They also have a caramel cake that is to die for.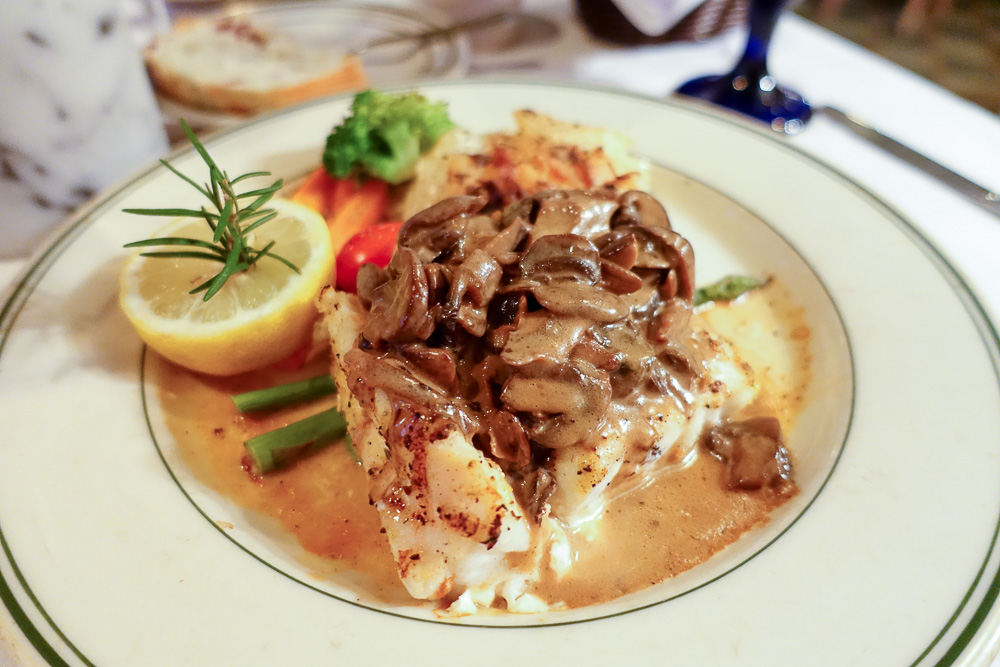 Day 2
Our Saturday started off with a delicious breakfast courtesy of Heyward's restaurant at the Sonesta Resort. I got a breakfast burrito which did not disappoint.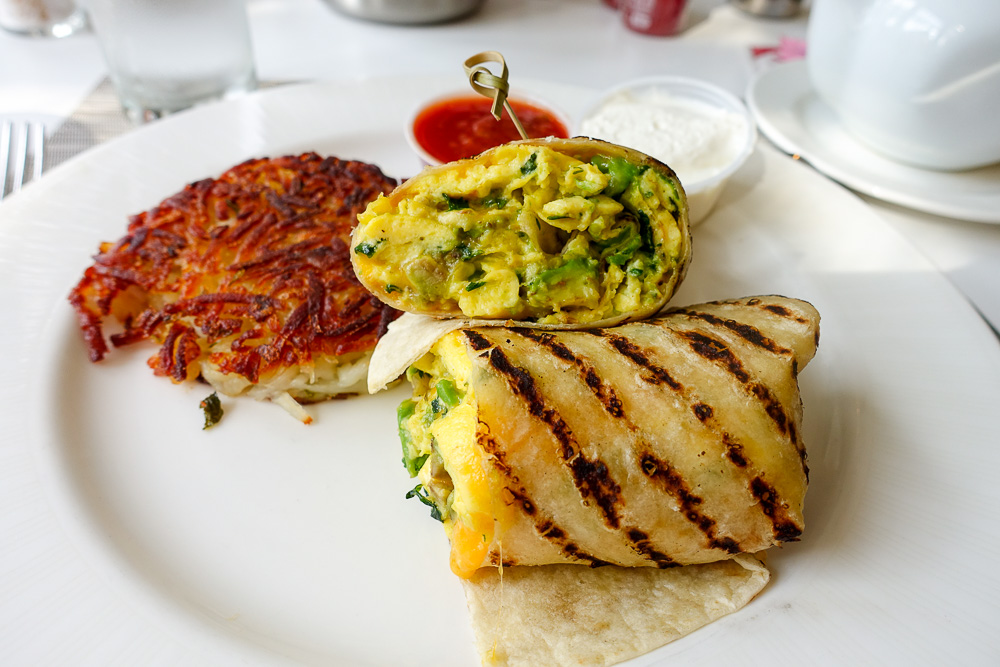 We spent the day Saturday back at the beach and eventually at the Sonesta pool.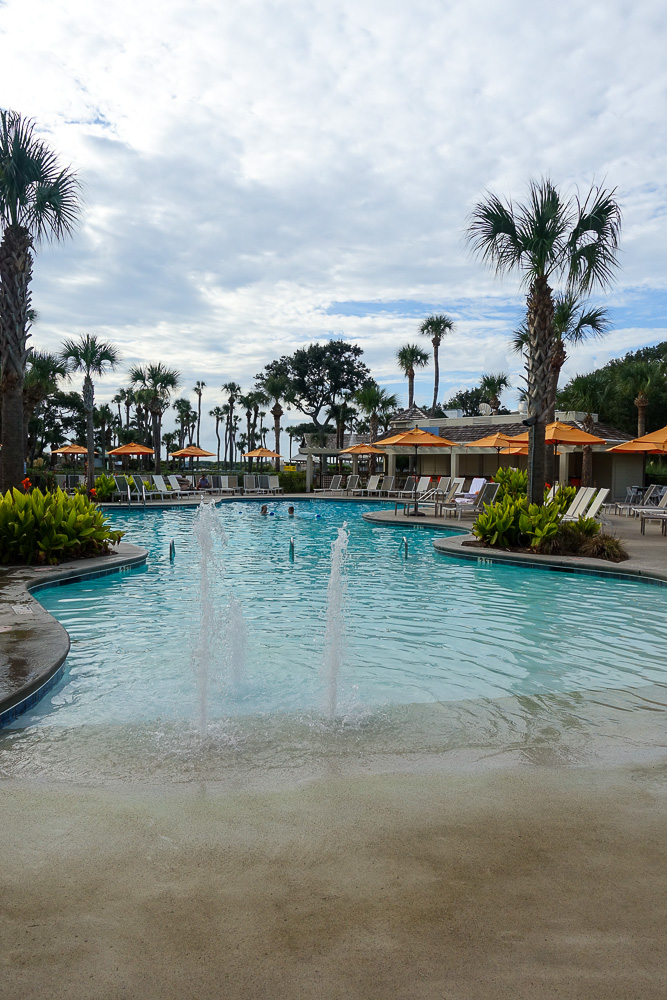 After taking so many intense travel trips this summer it was so nice to actually have some downtime in Hilton Head.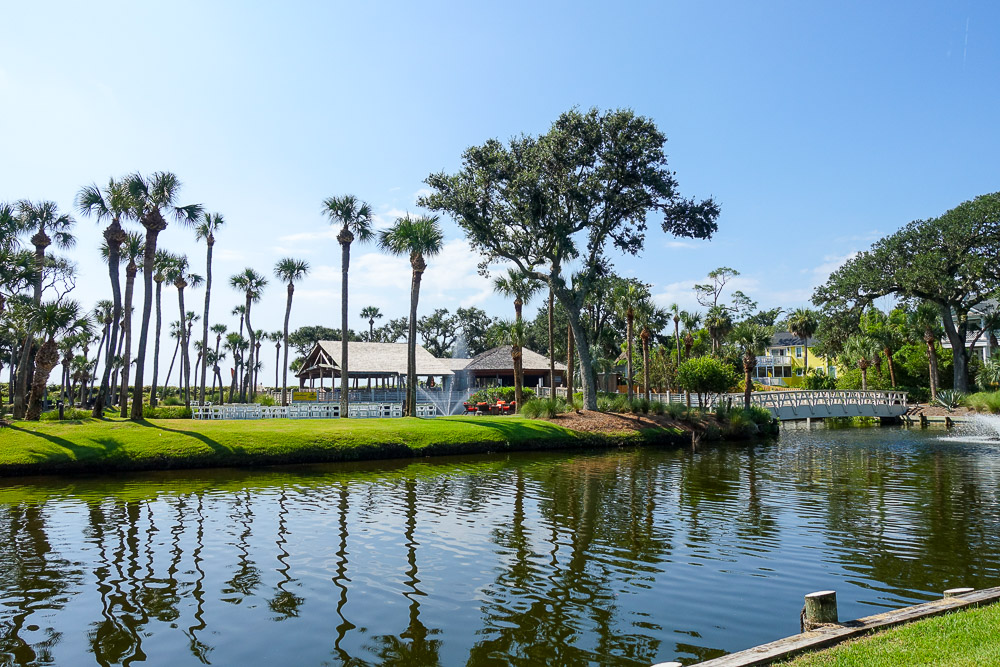 By late afternoon we got dressed and went into Sea Pines for drinks and dinner.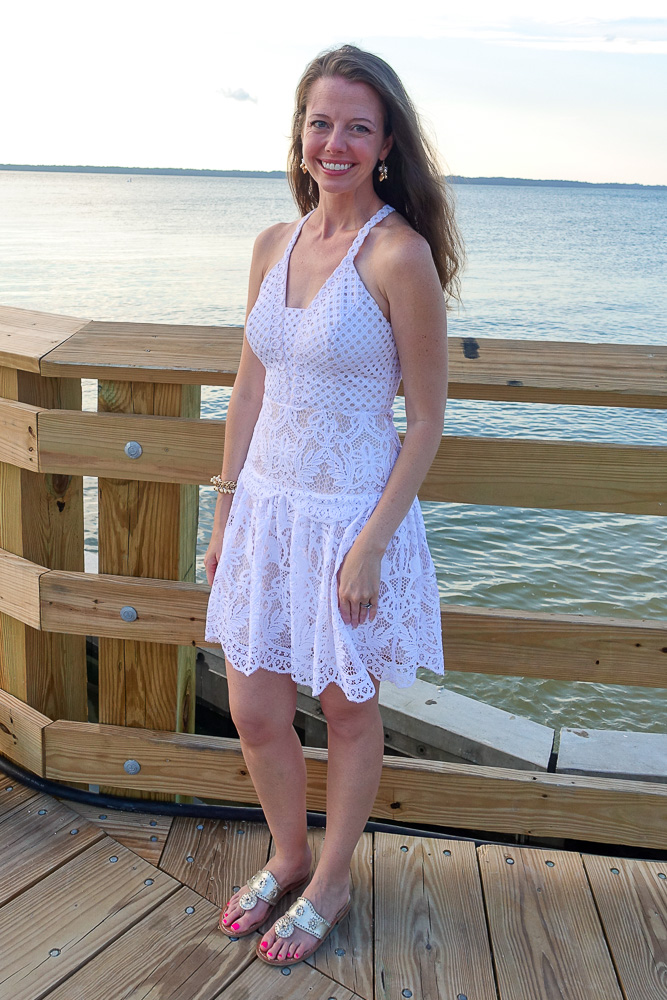 We walked around the lighthouse and listened to lots of great live music. I love how so many places have great beach music!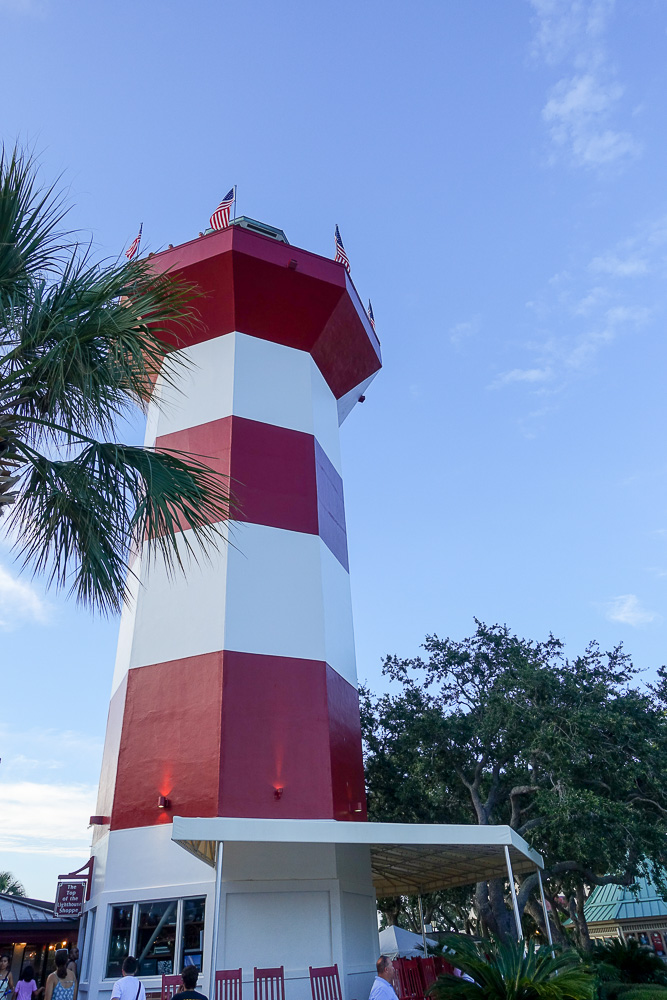 For dinner we tried a new spot in Sea Pines... Coast! The views were incredible.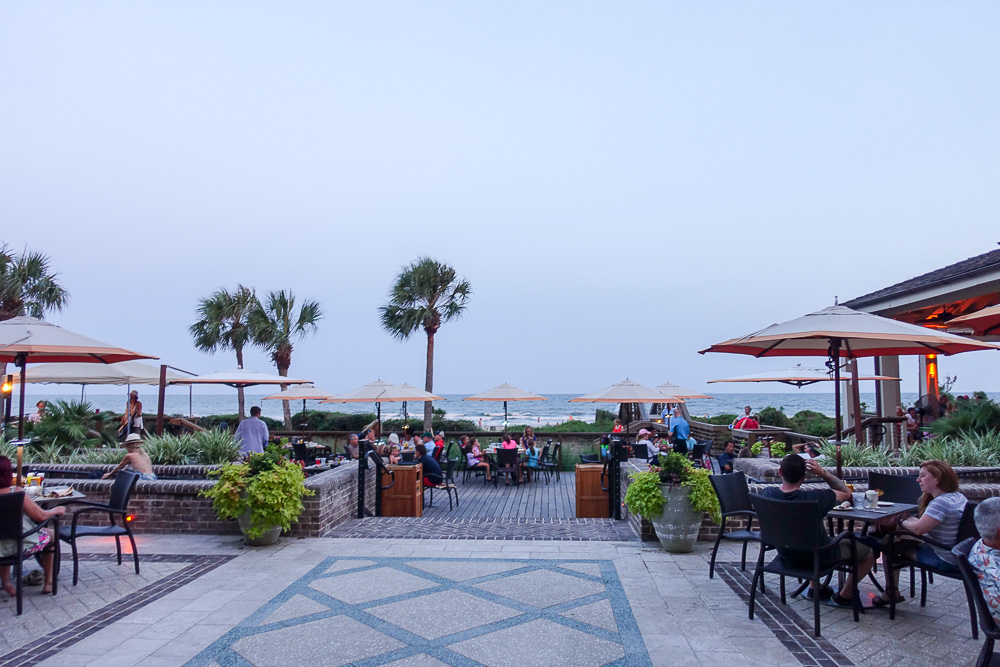 We got this seafood spread. I thought we'd be able to share an entree too, but this filled us up!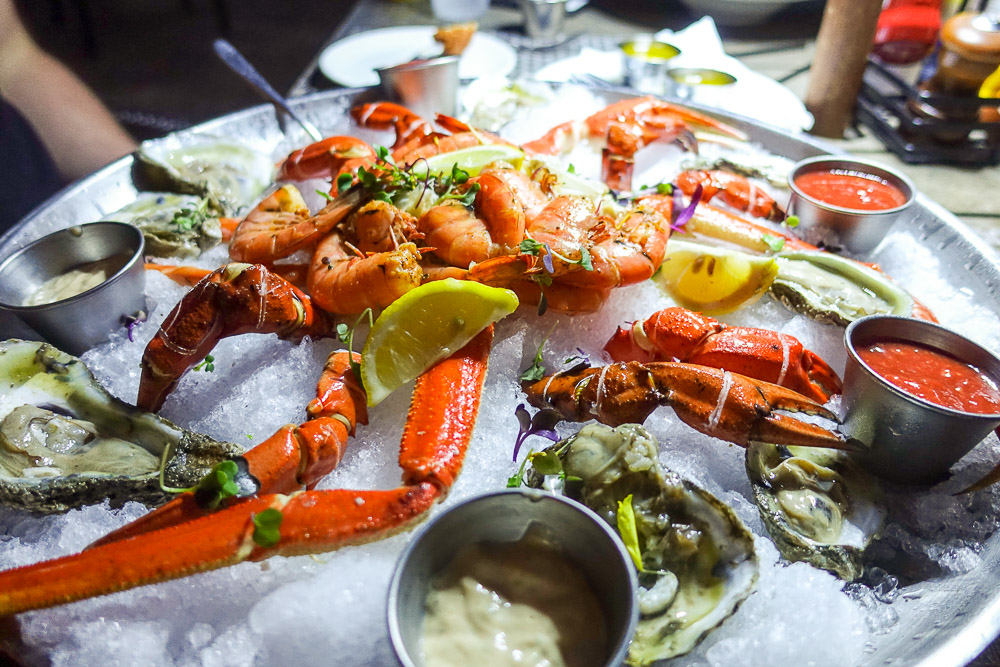 Day 3
Sunday was my actual Birthday! I of course couldn't sleep so we got up and had an early breakfast at Heyward's again. Since it was my Birthday the Hubs let me pick both of our entrees to share. I got a veggie omelet...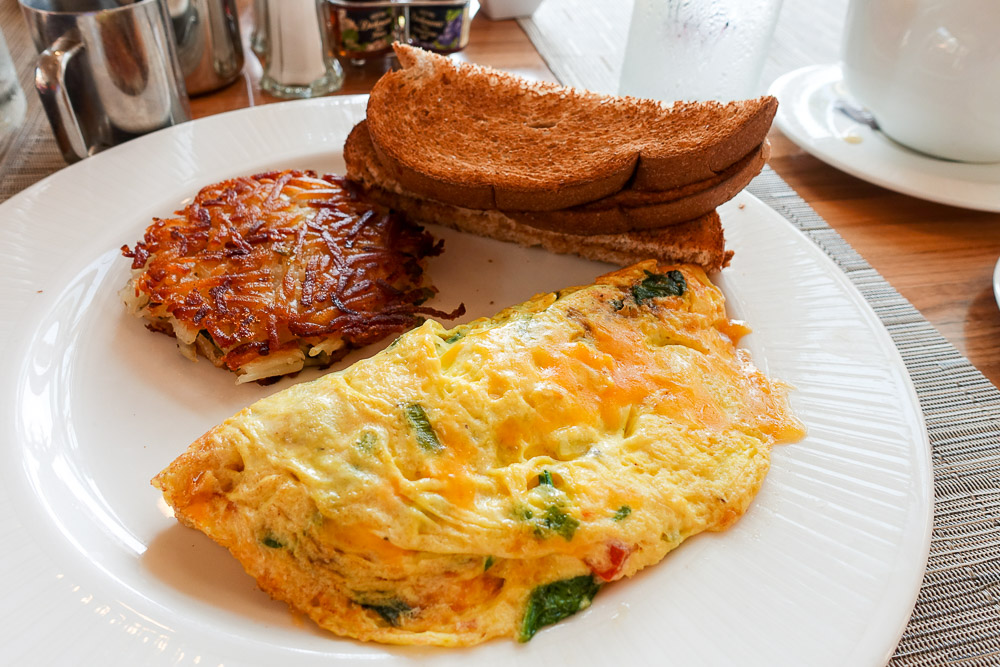 ... and the Nutella Pancakes. They were so sweet and delicious.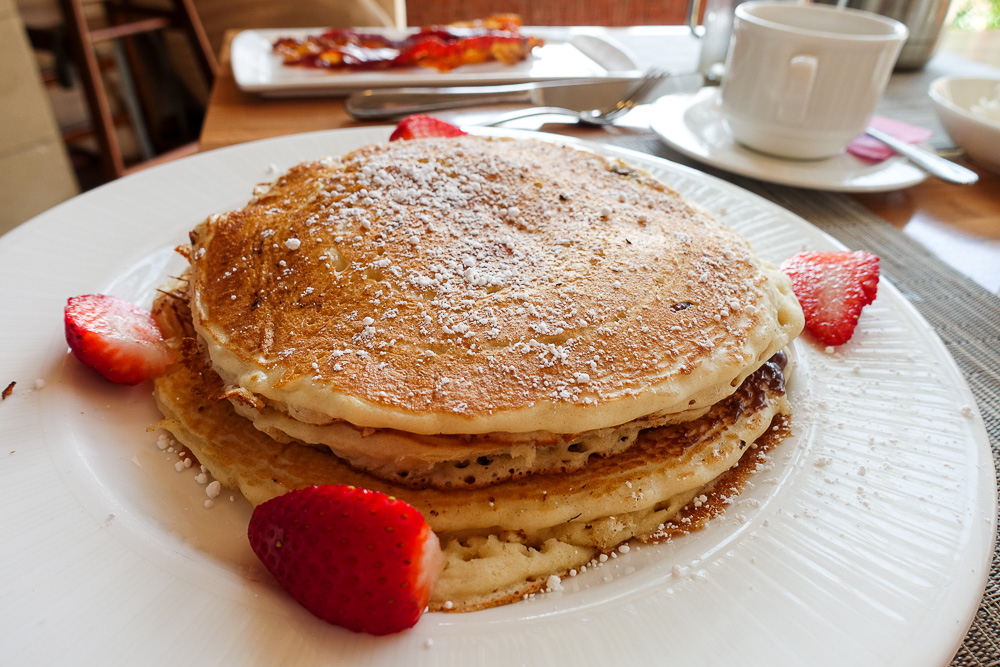 I spent my actual Birthday back at the beach and taking in the gorgeous grounds around the hotel. This hammock is my favorite.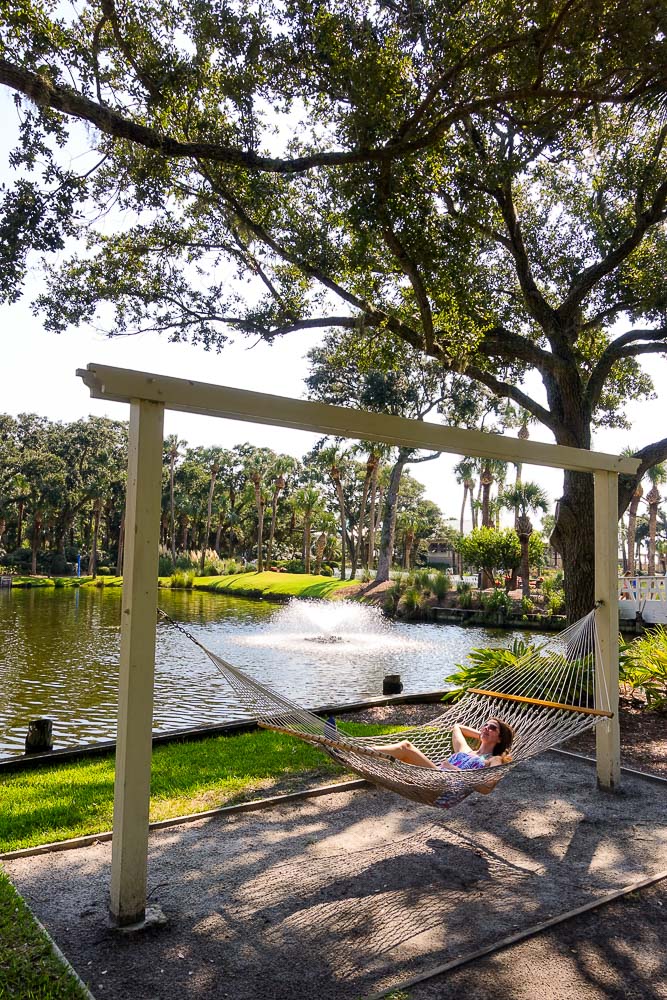 For dinner we went to another favorite Hilton Head restaurant, Hudsons.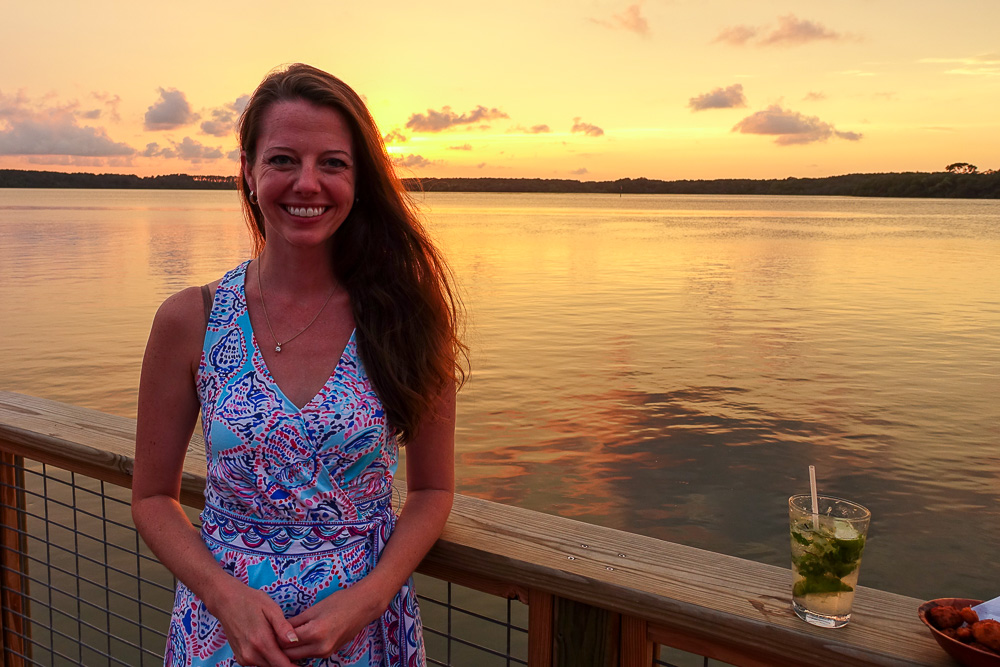 This place is super casual and fun. They also have live music.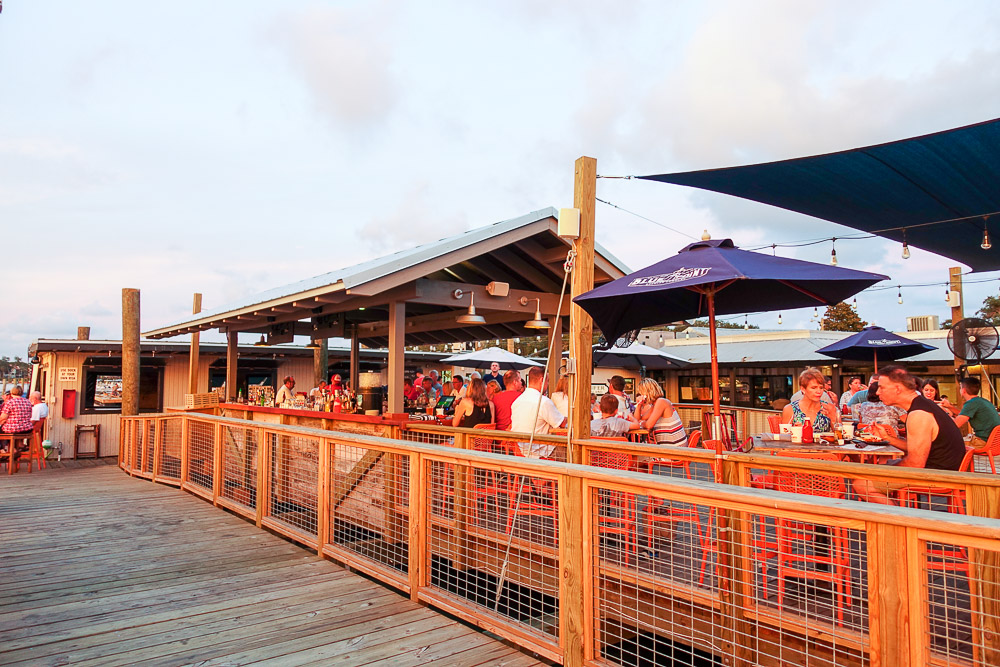 They also have a west facing dock that gives some of the best sunsets on the island. When we first arrived I thought the sunset wasn't going to be that great though.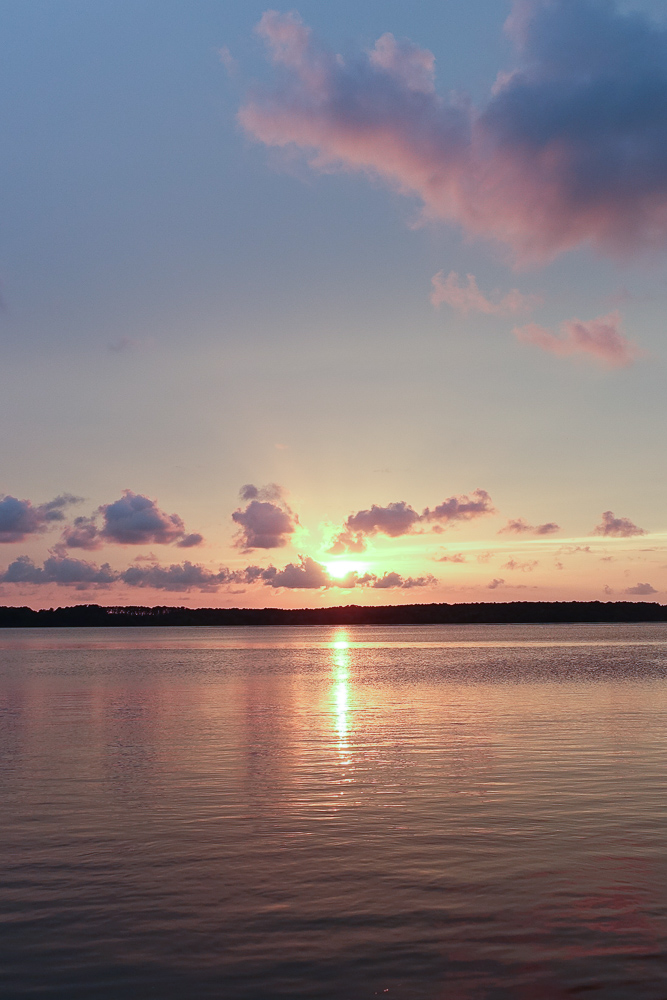 As time passed though, I was blown away!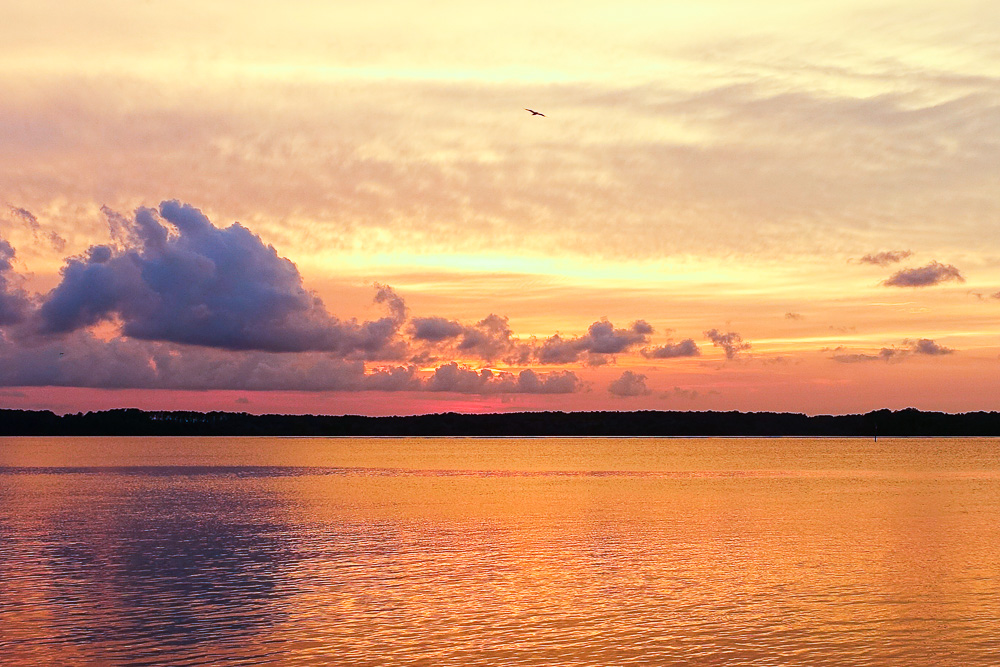 Look how this developed into such rich colors! I didn't even hardly tweak these.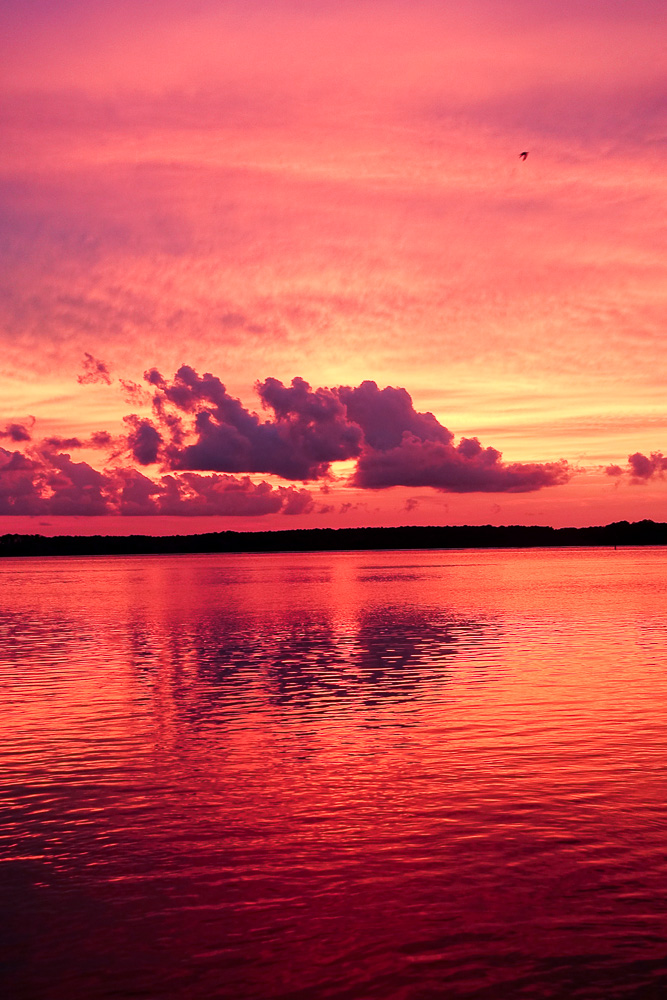 I can't believe I got so lucky to have such a pretty sunset on my Birthday.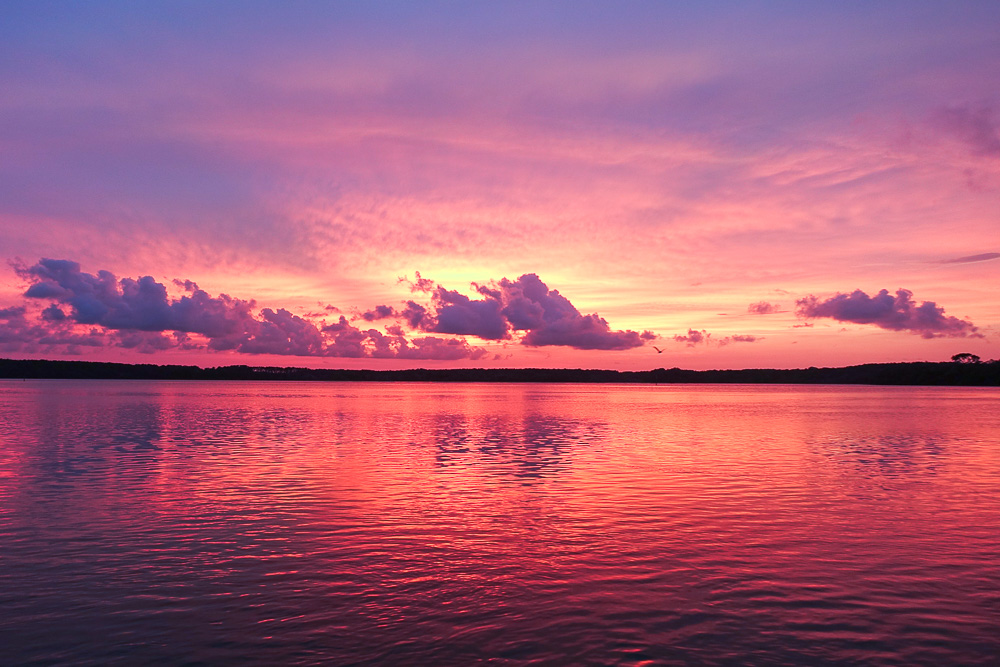 Hudson's doesn't take reservations, so we waited about an hour for a table. Luckily most of the time was during the sunset so we had some great entertainment.
For dinner I ordered the BBQ oysters.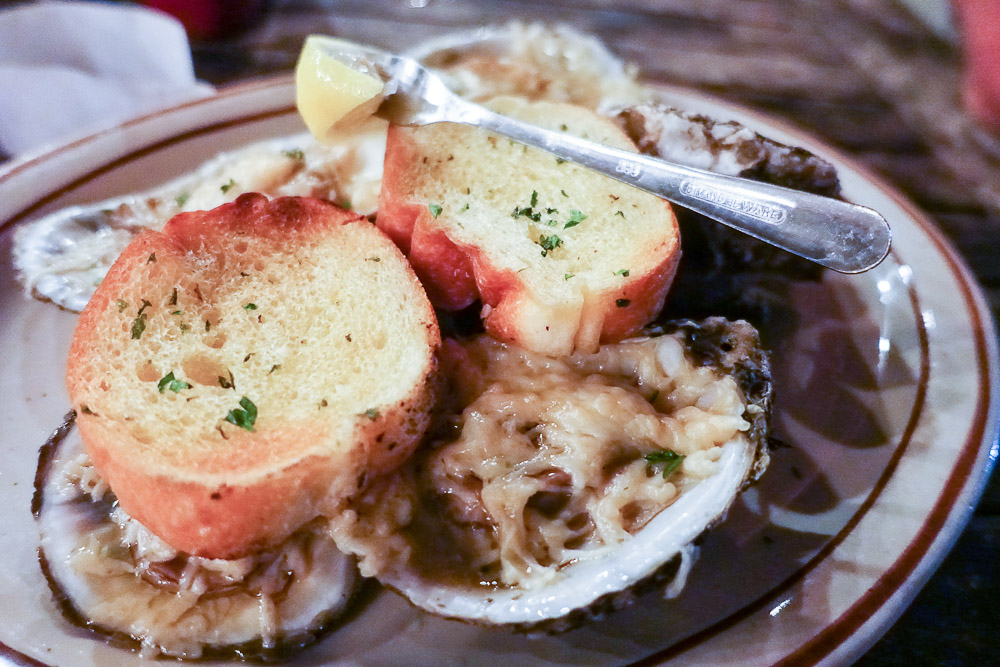 And the Hubs and I shared a seafood platter. I normally don't eat fried food, but have a soft spot for fried oysters. So tasty!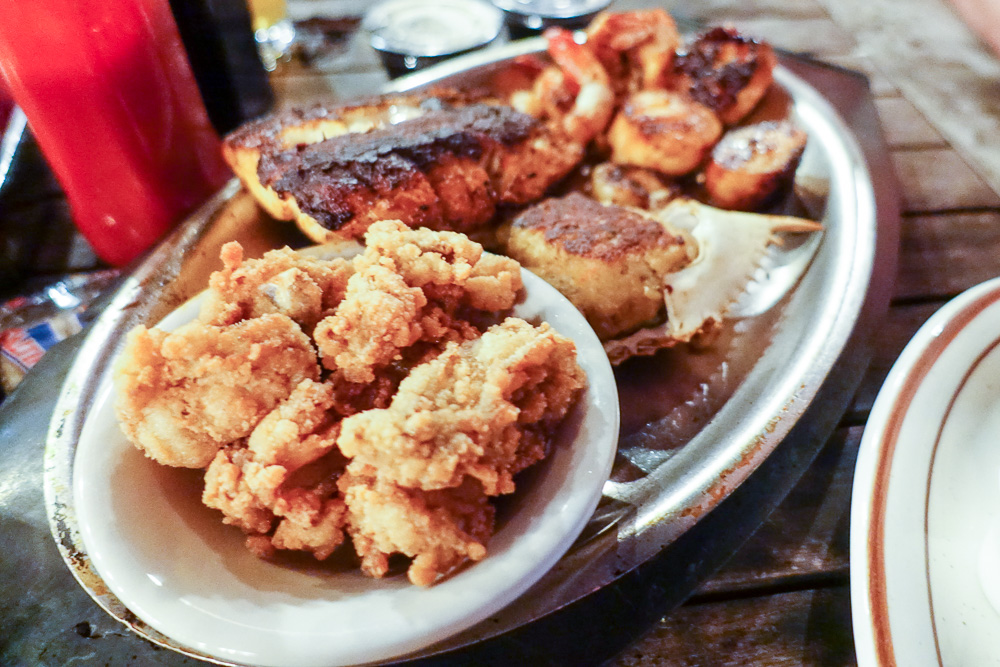 Monday morning we got up early to head back to Asheville before the eclipse, but not before taking a few minutes to take in the views at the Sonesta Resort.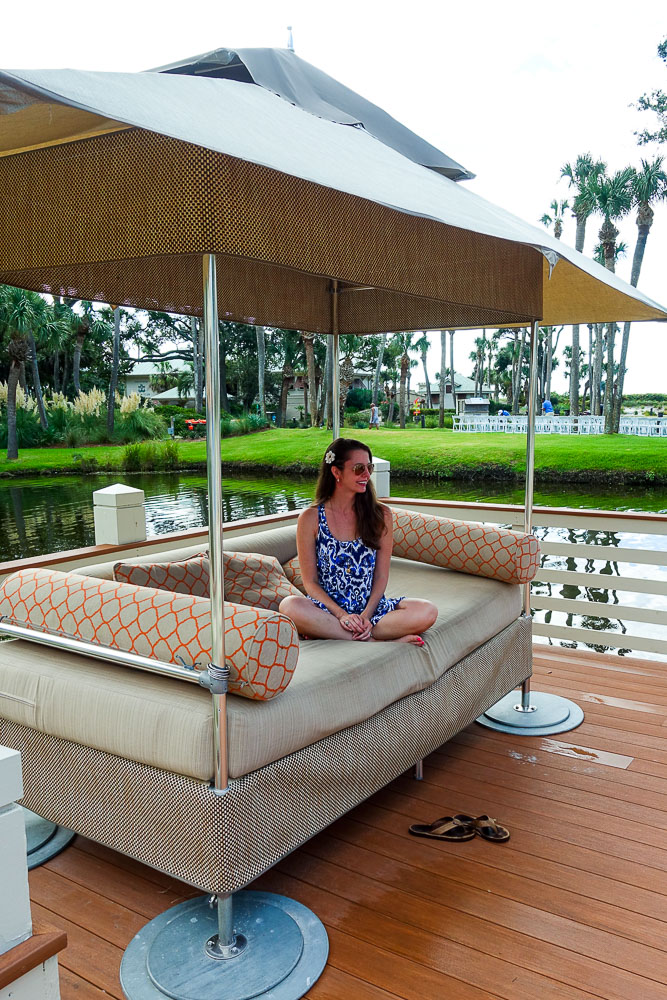 I can't think of a better place to decompress and spend a birthday weekend!
Like this post? Share this to your favorite Pinterest board.


Thanks for stopping by today! Come back tomorrow to see my WLOS tv segment.
Your turn!
What is your favorite vacation spot?
Beach or pool?
Thanks to Hilton Head Sonesta for a discounted rate!