Making bold decisions can sometimes change your life. How flying a small airplane has changed mine.
I've partnered up with LISTERINE® Brand to share this adventure with you! As always, all opinions are my own. Thank you for supporting Running in a Skirt and letting me share these posts with you.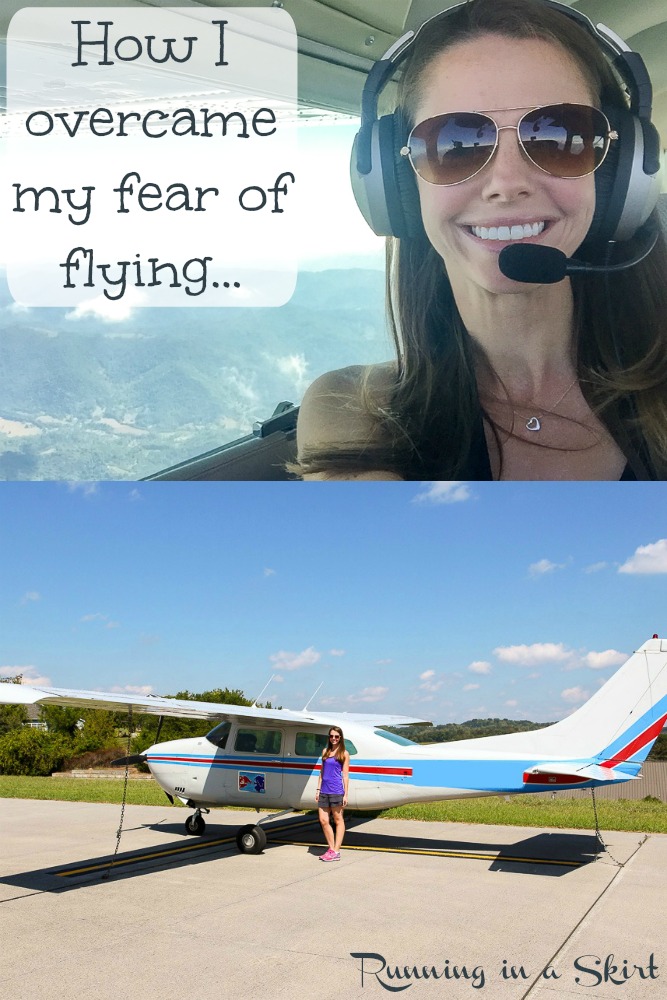 Hi everyone!
I talked a little last week about being bold in life and how I thought it was a key to a happy life. I encouraged you to make bold choices as well. I shared a recent hike I took to the top of Lookout Mountain as something I recently did that was bold. Today I want to talk a little more about being bold and one of the boldest parts of my life, flying in a small airplane with the Hubs.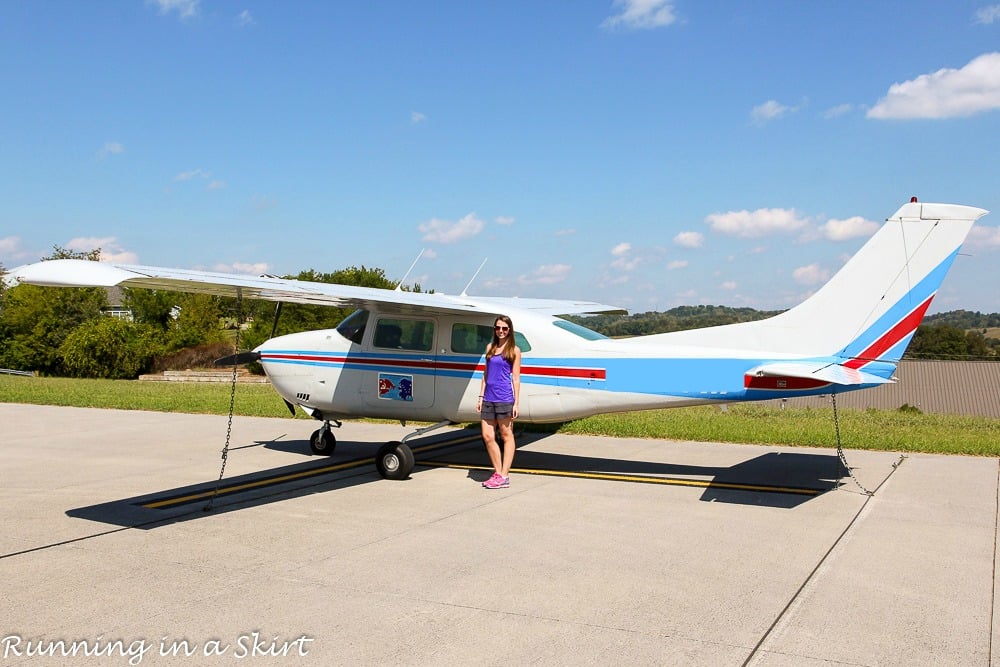 So how did flying a small airplane happen? The story goes like this....
The Hubs and I met 7 ½ years ago. Mutual friends introduced us at their house party. We hit it off instantly and bonded at the appetizer table talking over our love of good local food and our favorite restaurants.
I told the Hubs about my brand new running hobby (I had just run my first 5K) and he told me about his flying hobby (he had been working on his private pilot license for months.) He was super nice about my new running adventures, but I told him point blank I didn't understand small airplanes and I would never fly in one. As a TV news reporter I had covered too many accidents of reckless general aviation pilots and I just wasn't interested. Big commercial jets seemed so much better to me.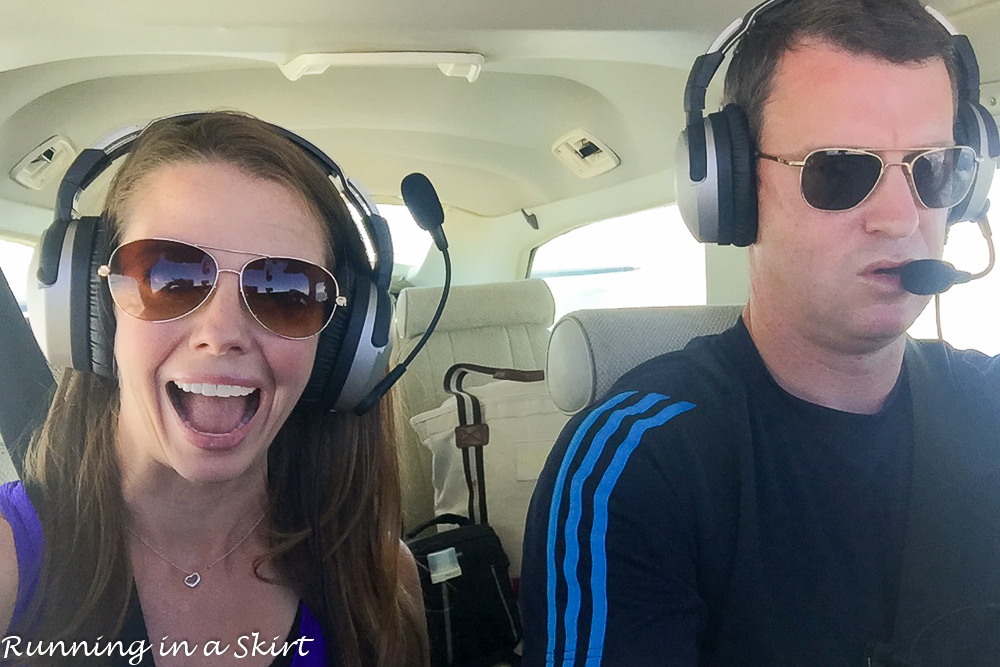 Lesson one... never say never.
I stuck to my guns for awhile and didn't go up with him, but I could see how excited he was about it and how it was his passion. He felt the same way about flying as I did with running. It was hard not being a part of that.
The turning point was when my Grandmother in Chattanooga got sick and the main road over the mountains to get there was closed. My Mom was already there with her and I wanted to be too. It would take 6+ hours driving OR we could fly there in 45 minutes. By that time I had known the Hubs long enough to understand what a smart, methodical and non-reckless person he was. If anyone should be a pilot, it's him. I also wanted to share his joy with him.
So over the mountains we went flying a small plane.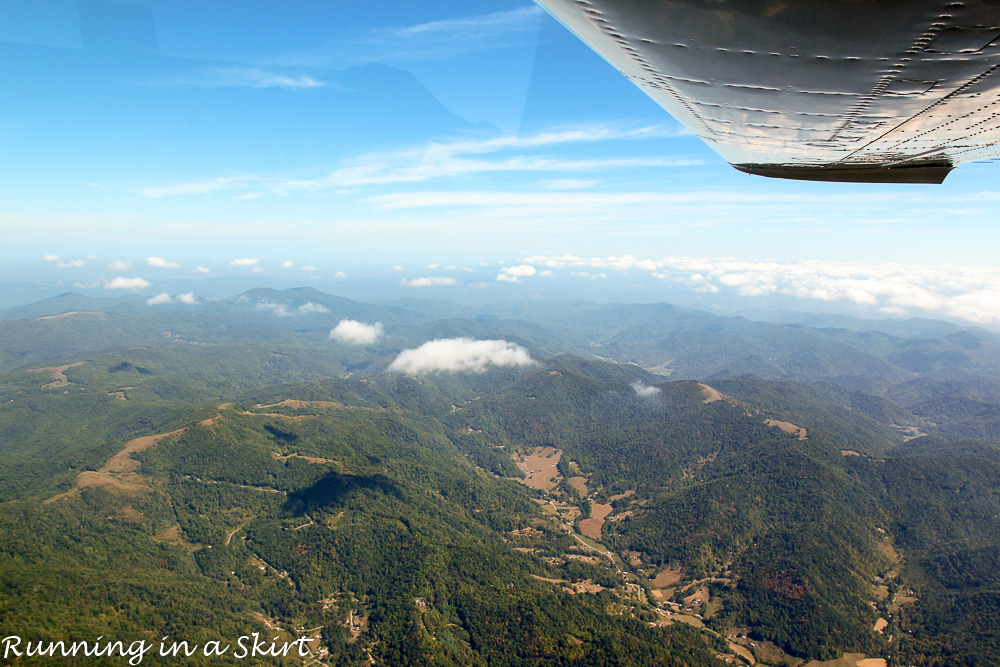 I was so nervous, but it actually surprised me how peaceful and calm it was. The Hubs explained what turbulence actually was and how it was not dangerous, as long as you stayed away from the severe stuff.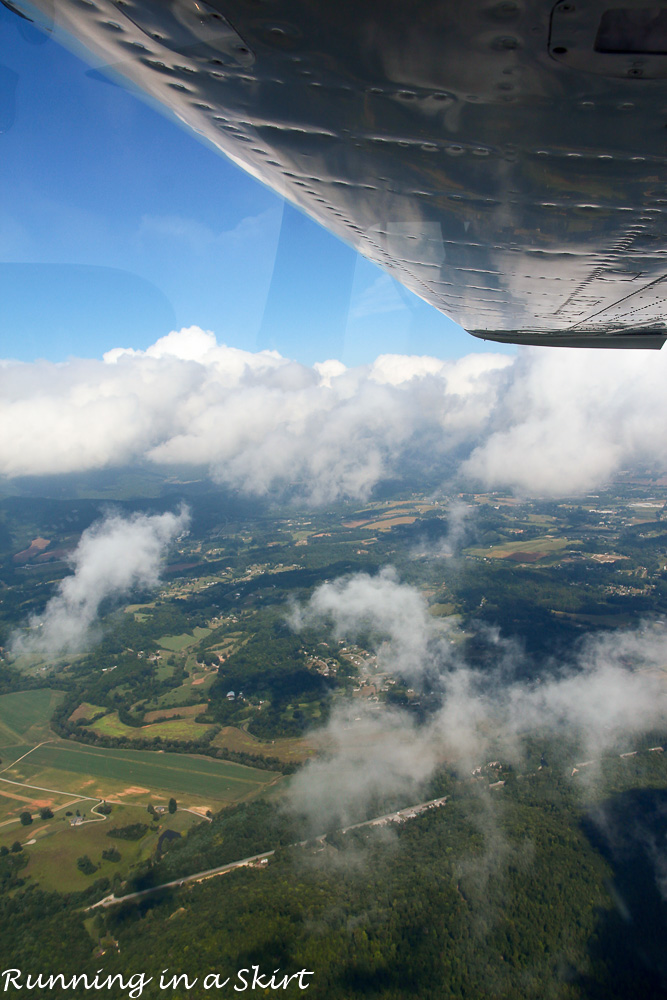 As a meteorologist I loved feeling so close to the weather.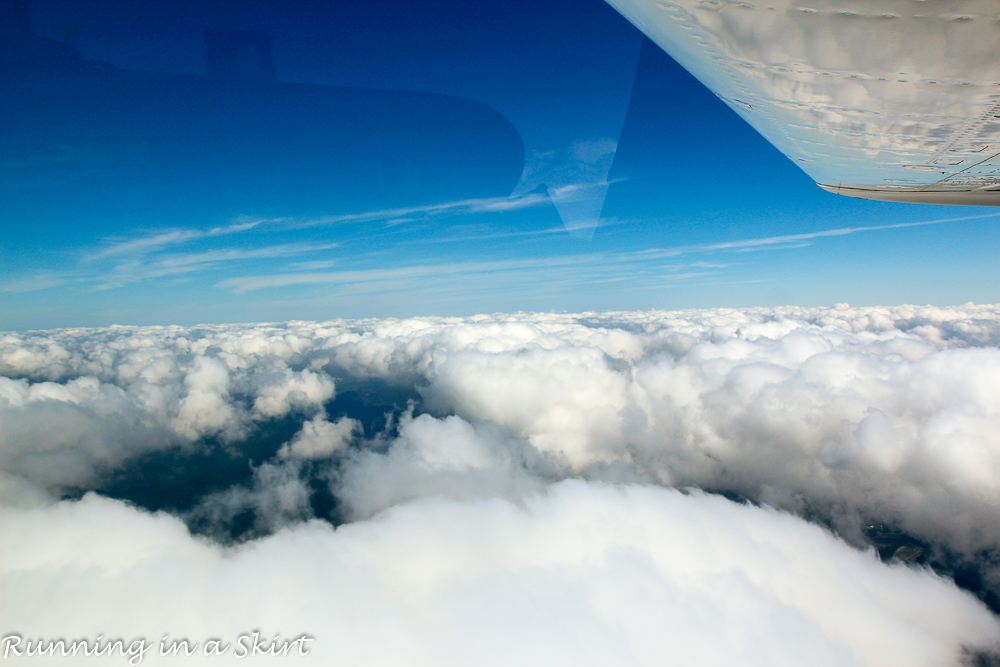 We got to see my Grandmother and Mom and I was pretty grateful for that little plane that day. The bold move to finally get in really paid off.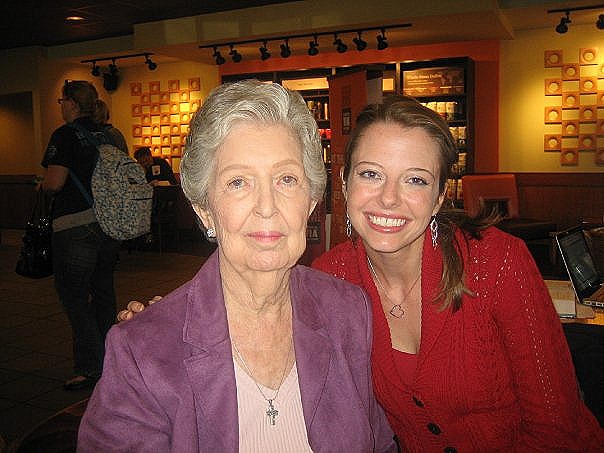 We got back home and I still wasn't completely sold on flying as more than an emergency thing. I did some research on my own and talked with the Hubs about safety. I learned that as long as a pilot is smart and not a risk taker, flying can be safer than driving.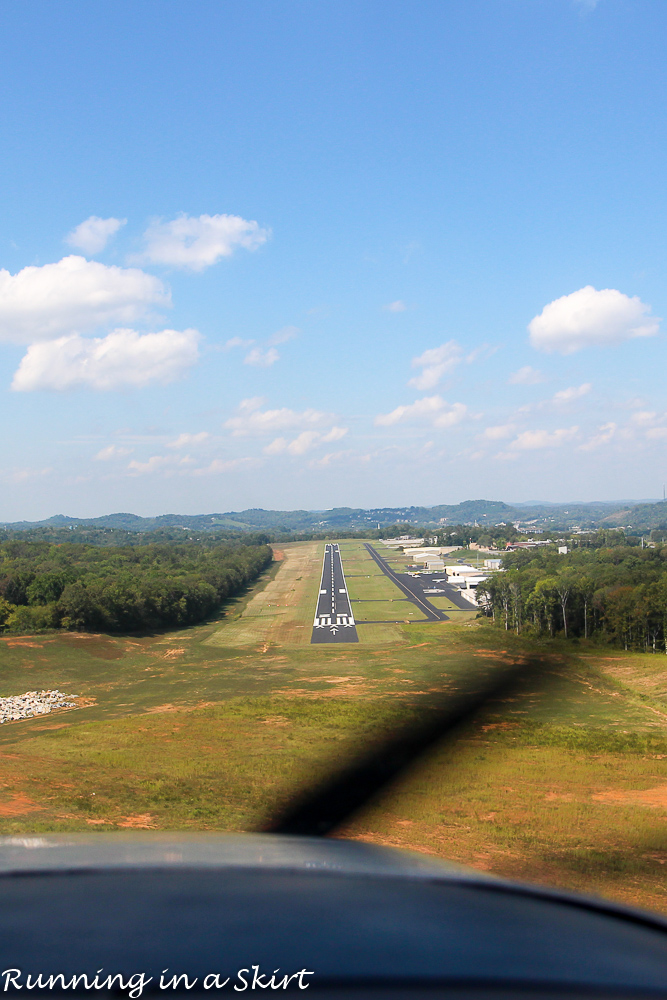 I then learned about all the places we could go flying a small airplane and how fast we could get there. Suddenly my family in Florida was only 2 ½ hours away instead of 12 hours.
And the beach? Only an hour.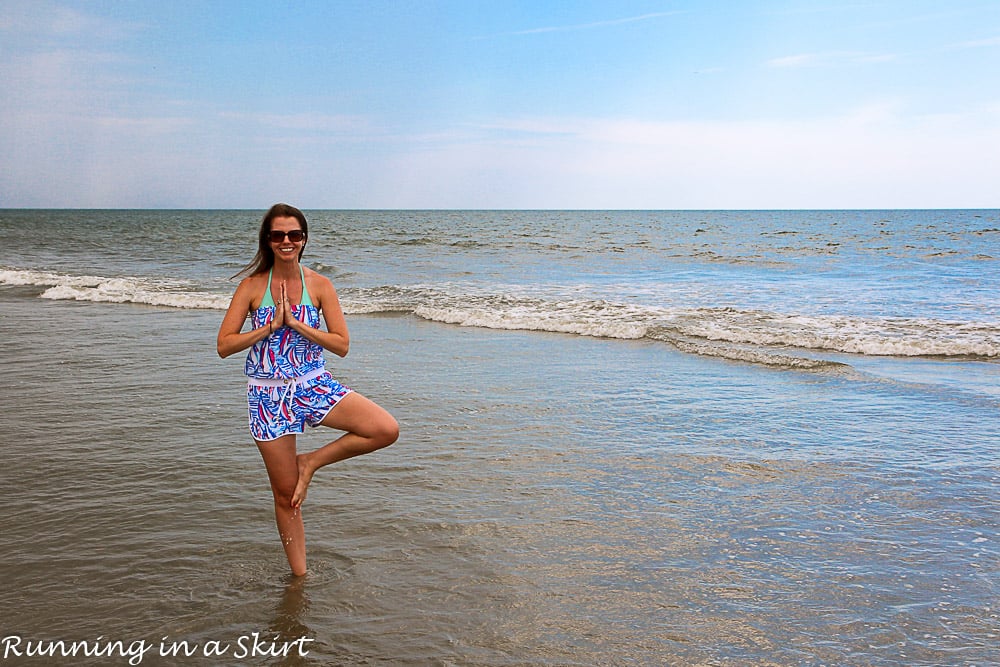 My love of family, travel and adventure (and especially the beach!) won over my fear of flying in a small plane. I figure you only live once so you might as well live the biggest, boldest life possible.
As time went on flying a small airplane became a hobby both of us enjoy. Those first few bold decisions to fly changed my life.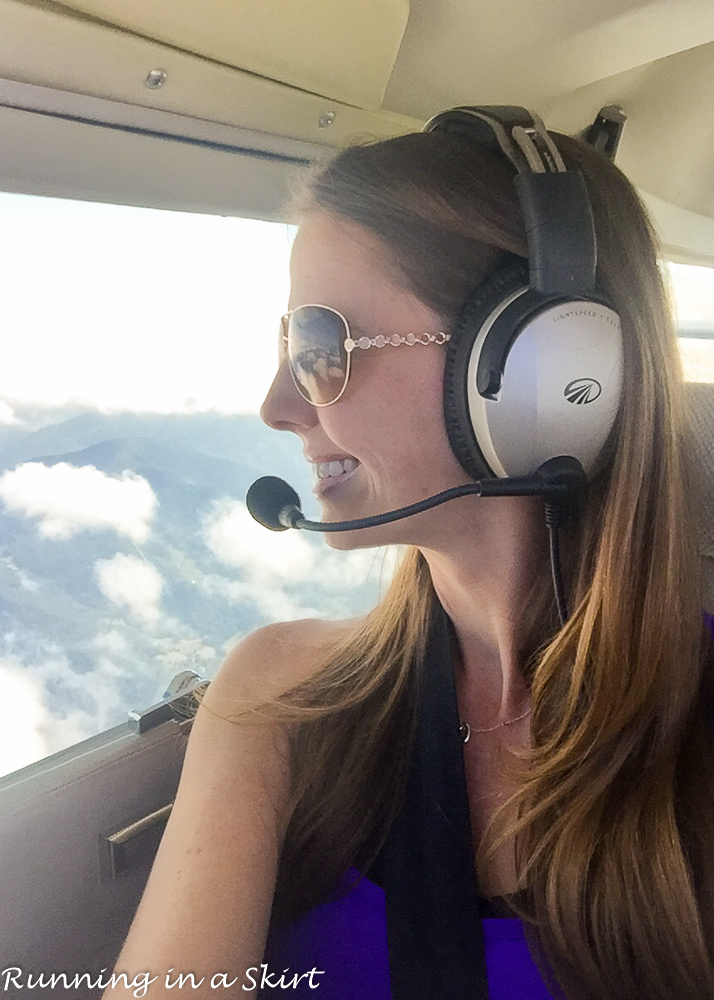 We've been to countless places including Hilton Head, Pittsburgh, Orlando, the Outer Banks and even a day trip to Charleston. One of our favorite adventures was making it all the way to Key West. We had such a great time that we went back last year.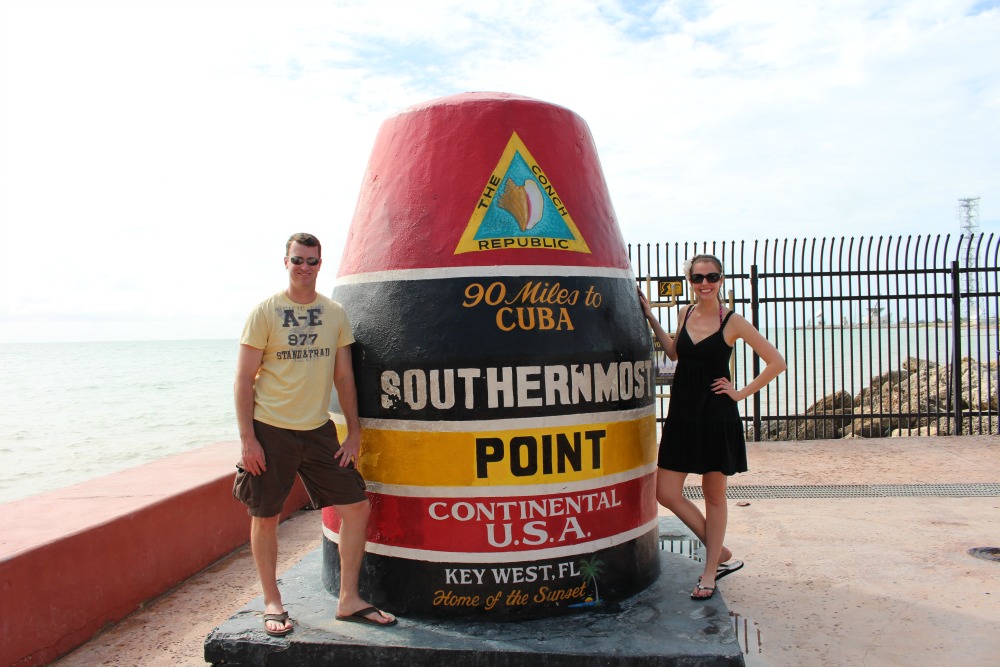 We've even flown our small plane to the Bahamas twice.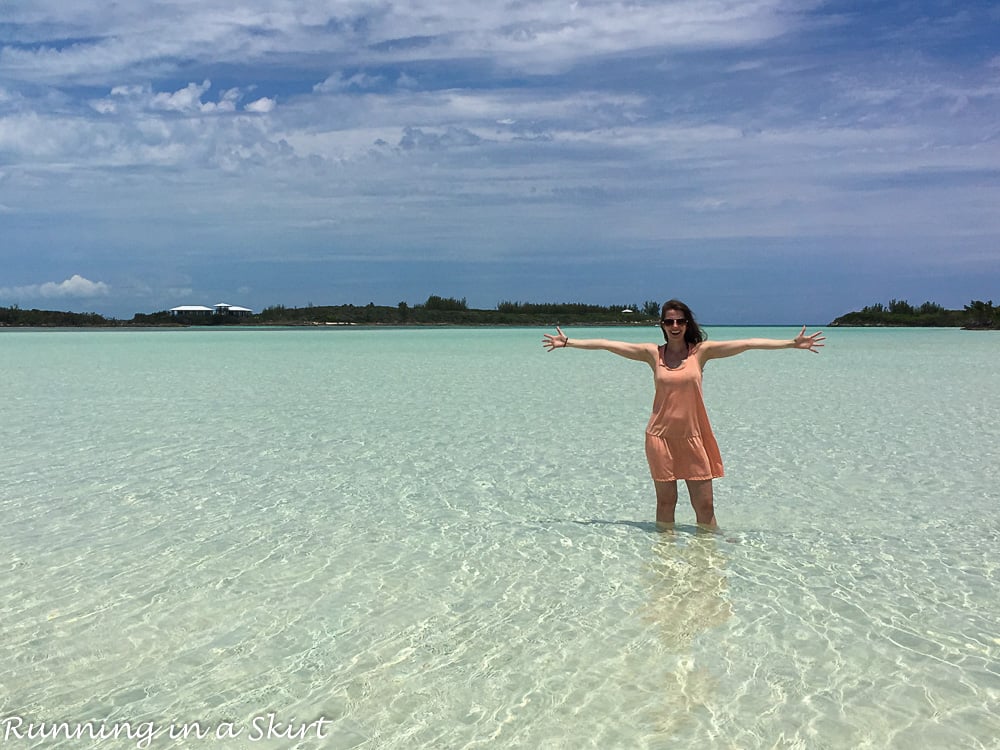 This flight and trip was a bucket-list destination for the Hubs who compared flying yourself to the Bahamas to a runner's marathon.
He knew how to get me to say yes. 😉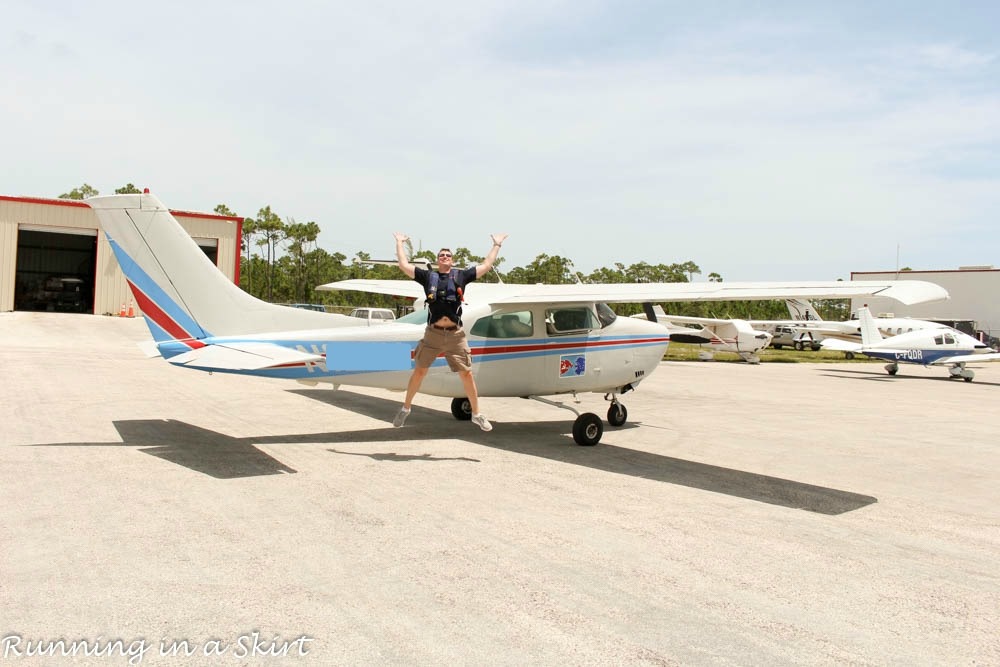 We are just regular people who happen to have a passion for aviation. We share ownership of our older airplane and it's not fancy at all. But it's safe and allows us to travel, dream and be bold.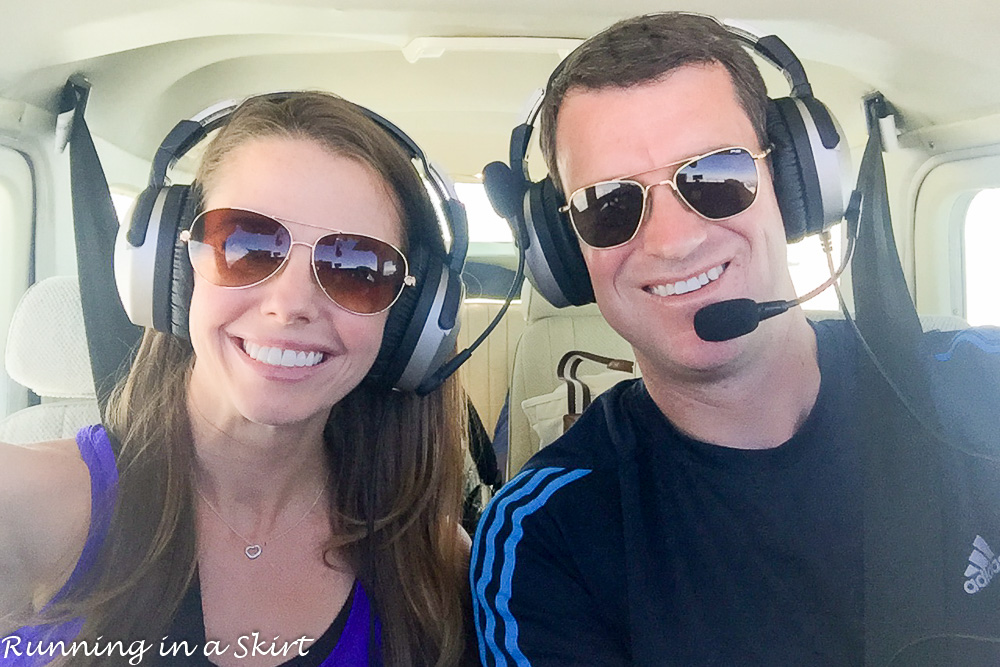 If you would have asked me walking into that party 7 ½ years ago that general aviation would be a big part of my life I would have laughed at you. But I also would have laughed at you if you told me that night that I would run a marathon, quit my job at the tv station and run a blog.
Life is full of choices. I've chosen to make some bold ones along the way, and my life is richer, crazier and more colorful because of it.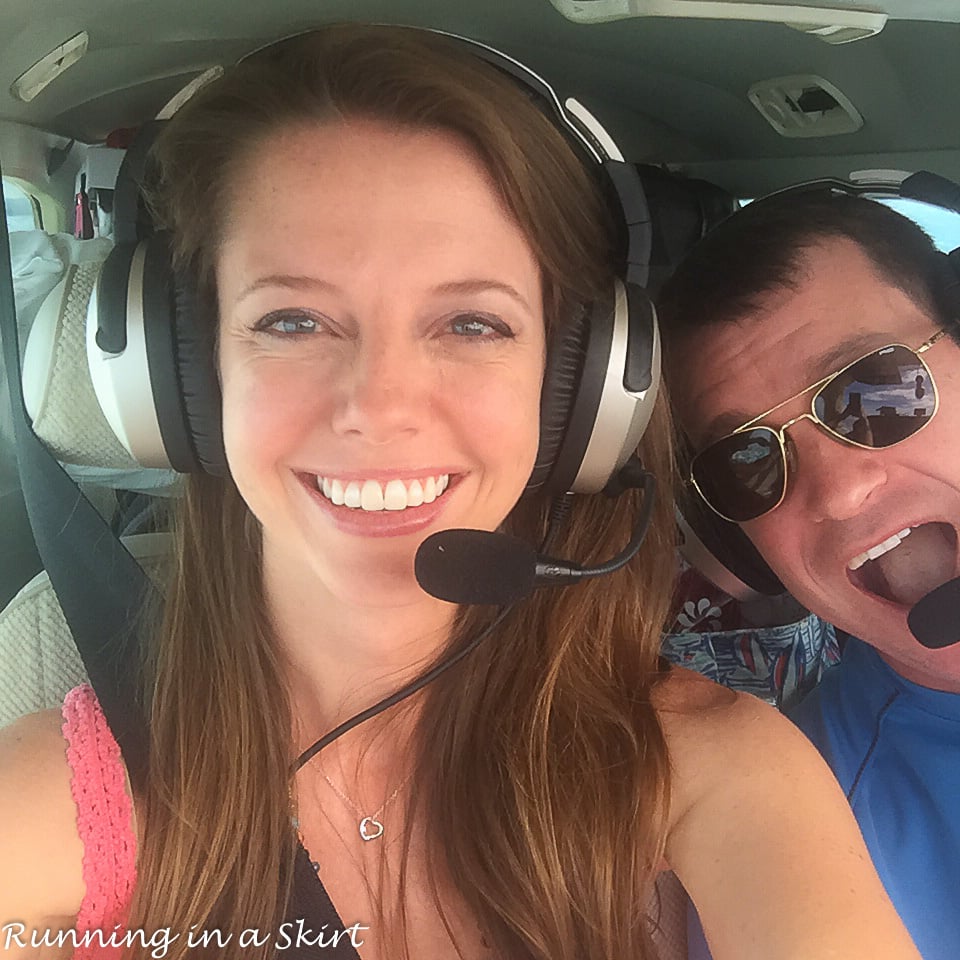 I told you last week about the new way LISTERINE® is celebrating the BOLDNESS of users like you and I by launching the Bold Percent program. Did you know LISTERINE® users are actually much more likely to do bold things than non-users? <---Maybe that explains my bold streak?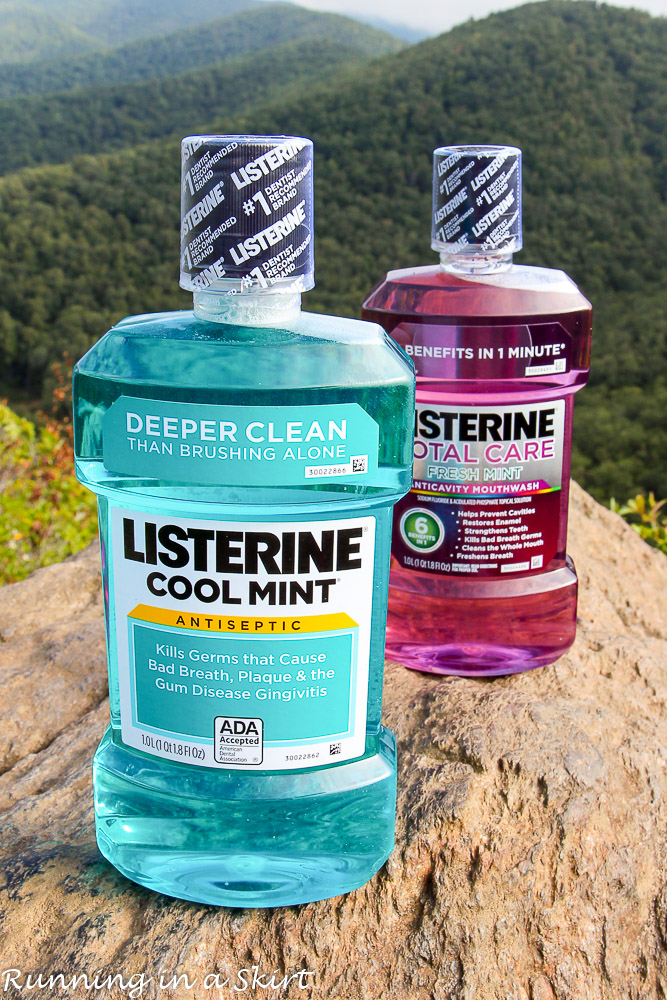 The new Bold Percent program will reward consumers for their boldness by giving away a range of fun, bold prizes. Between now and December 7th you can visit Bold Percent to join and win rewards and earn sweepstakes entries toward bold prizes.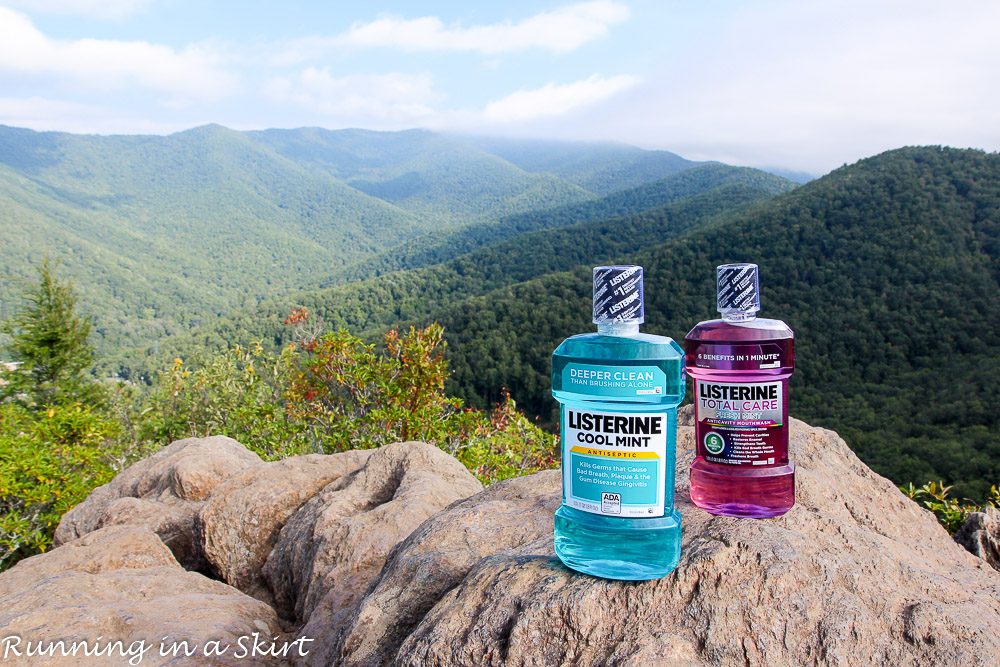 Being bold doesn't always mean something huge like flying a small airplane. It can be as simple as living beyond your fears and expectation in life. It is as simple as having a passion for life, new experiences, knowledge and people. Your personal bold may be something very different than mine.
I encourage you to join LISTERINE® Brand's new Bold Percent and find ways to live your life to the fullest everyday. See below for prize information and how to enter.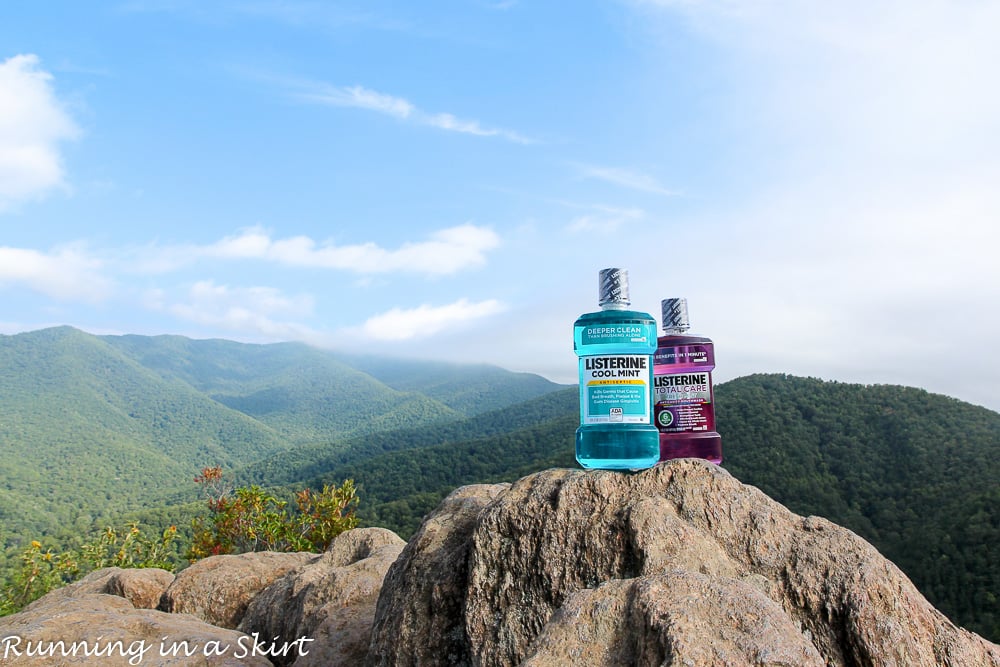 I understand that flying may not be an attainable hobby for everyone and I'm not suggesting it should be. As I mentioned before, our plane is nothing fancy and glamorous. I know how lucky I am that it is part of my life. Remember bold is relative to how you want to live your life.
The moral of this story is dream big and never say never. With bold choices the sky is the limit.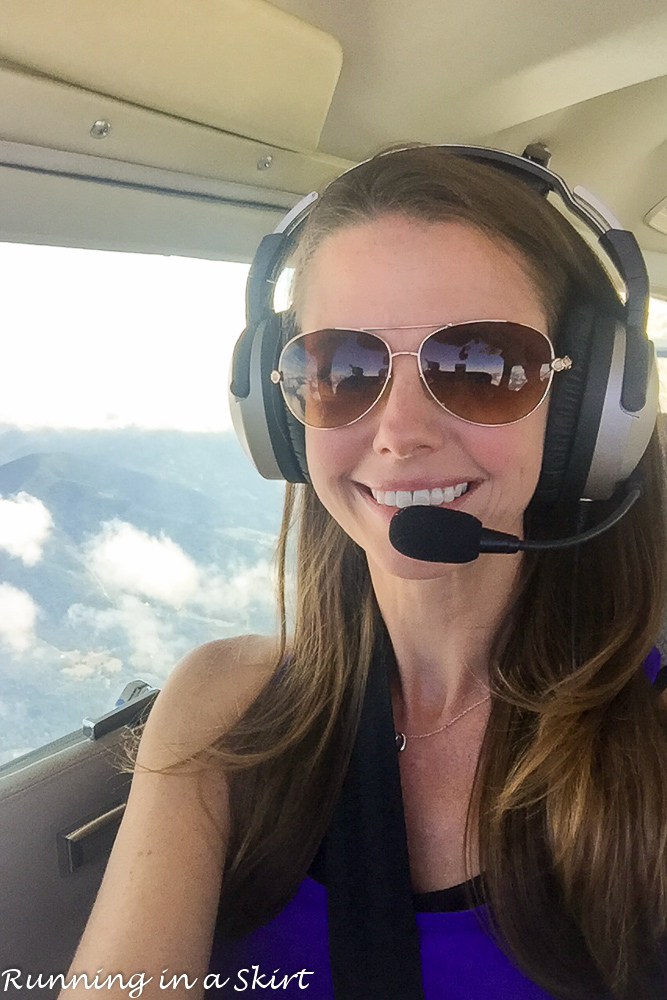 And don't forget to join the Bold Percent.
Sweepstakes prizes includes:
1 Grand Prize of a trip to one of six bold destinations (Australia, Zambia, Alaska, Hawaii, New Orleans, & Spain)
15 Level 2 Prizes of bold excursions – from surfing lessons to racecar driving
30 Level 1 Prizes of bold-themed packs of high-end gadgets and gear in themes such as "Outdoor Adventure," " Bold Fitness," and "Tropical On-The-Go"
Bold Percent members can be even bolder by uploading a receipt showing the purchase of LISTERINE® Mouthwash to receive an additional 50 sweepstakes entries to the Bold Grand Prize.
Enter HERE! Good luck everyone!
This is a sponsored post written by me on behalf of LISTERINE® Brand.
Thanks so much for stopping by today! Come back tomorrow for a pretty awesome announcement and introduction! Trust me... you want to see this!
I'm linking this post with Marvelous Monday, Jill Conyers for Fitness Friday & Inspired to be Fit, Amanda for Thinking Out Loud Thursday, Fit and Fashionable Friday and Annmarie for Wild Workout Wednesday.
Your turn!
What do you do that is bold?
Have you ever overcame your fear of something?