Spend some time in a tropical paradise! These are the Top 10 Things to Do in the Abacos.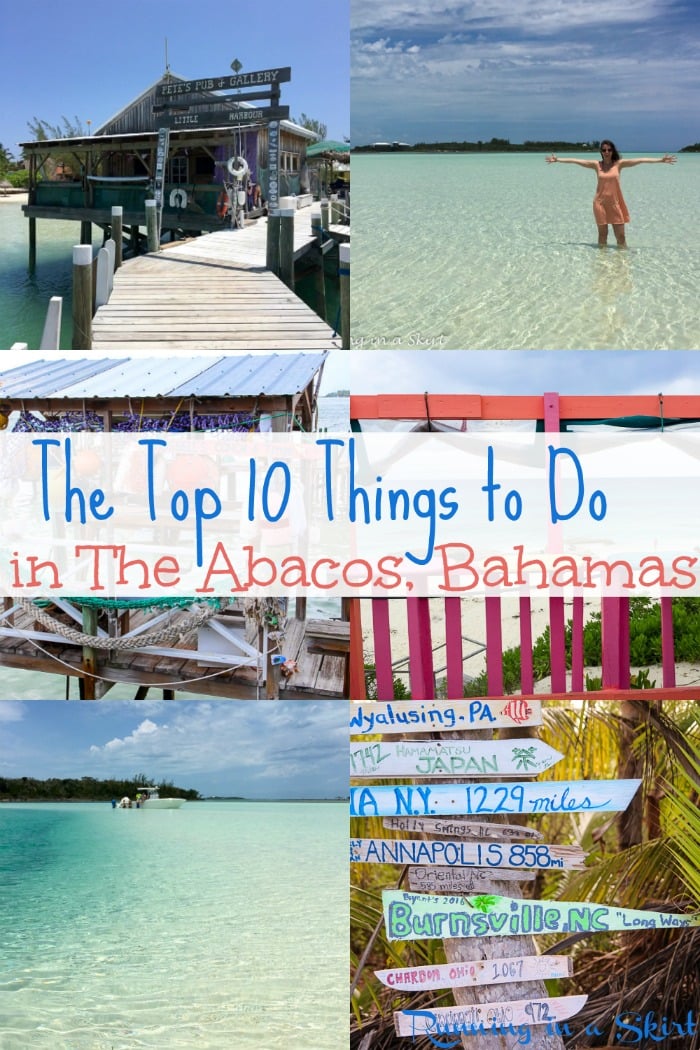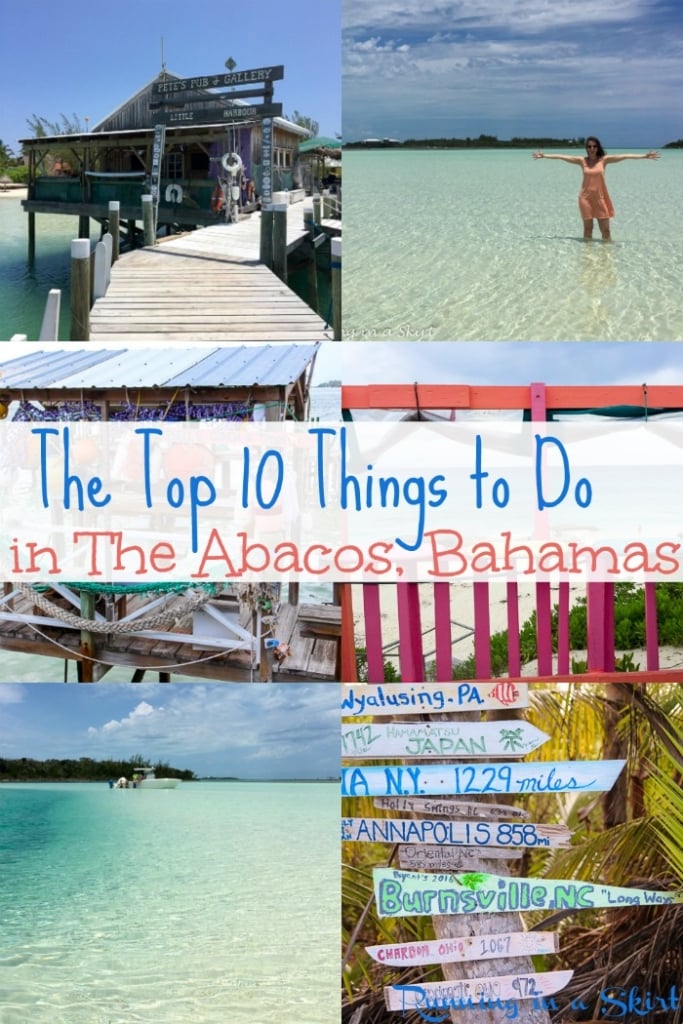 Hi friends!
I hope you don't mind, but I'm taking the blog back to the Abacos today. 🙂 I don't know about you, but I can't get enough fun in the sun this time of year. The Abacos are special because they are truly an unspoiled part of the Bahamas/ Caribbean. There aren't as many people there and as a result, it's much safer and more relaxing. It's not the kind of place you stay up late partying (I'm way too old for that anyway!), but if a calm, natural, unspoiled tropical paradise is your thing... this is your vacation spot!
A few of you expressed interest in going so I thought I'd post some of my favorite things from my trips. I loved it so much that I hope to go back soon.
Top 10 Things to Do in the Abacos
Rent a Boat
Renting a boat is key to having a good time in the Abacos. I've been to Elbow Cay with and without one and the trip was so much better with a boat. You don't need anything fancy or crazy expensive, just some sort of transportation!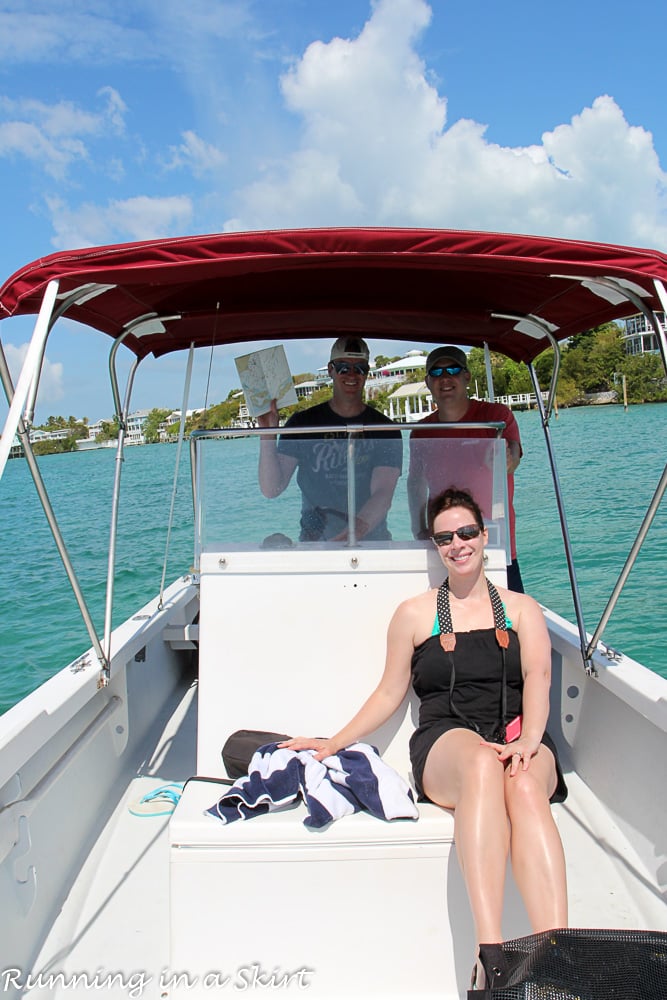 The way the islands are geographically placed you jet around all week, staying in the Sea of Abacos. You should always be able to see land so it's not like your out in open water! There are dozens of Cays to explore, with each having their own landmarks and style. Want to learn more? Check out my post... Touring the Abacos by Boat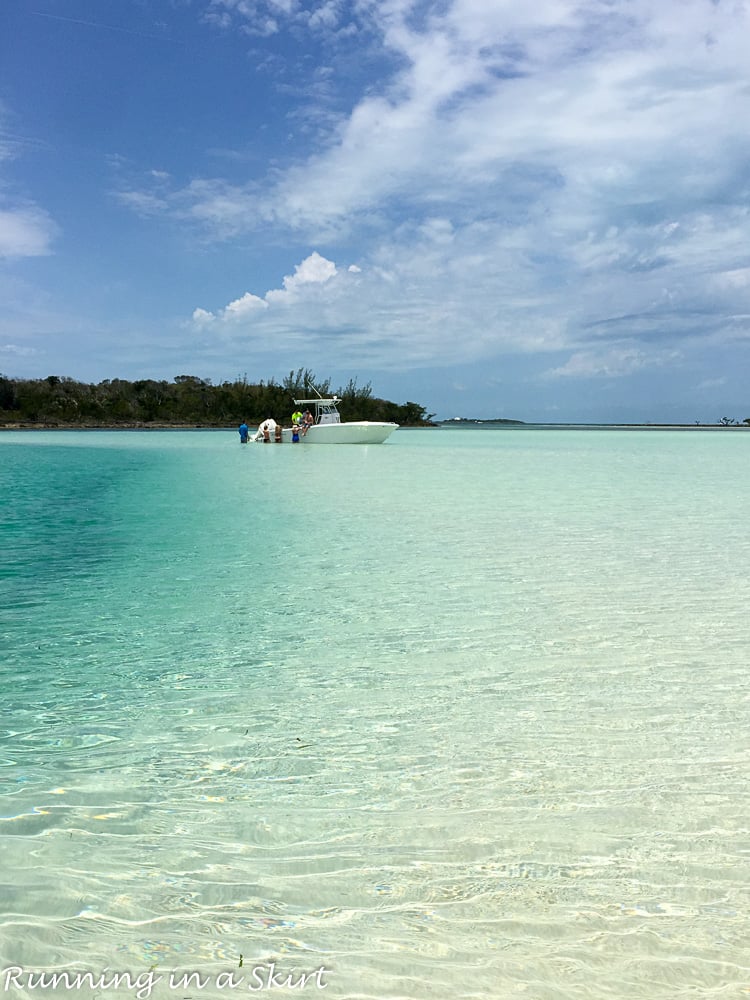 Snorkle
Bring your own snorkeling equipment and snorkel all over the place! Whoever you rent your boat from can show you how to see reefs on the map. My favorite spot by far was Mermaid's Reef. The fish are regularly fed there so they are not afraid of people and almost swarm you. It's like being in a real aquarium.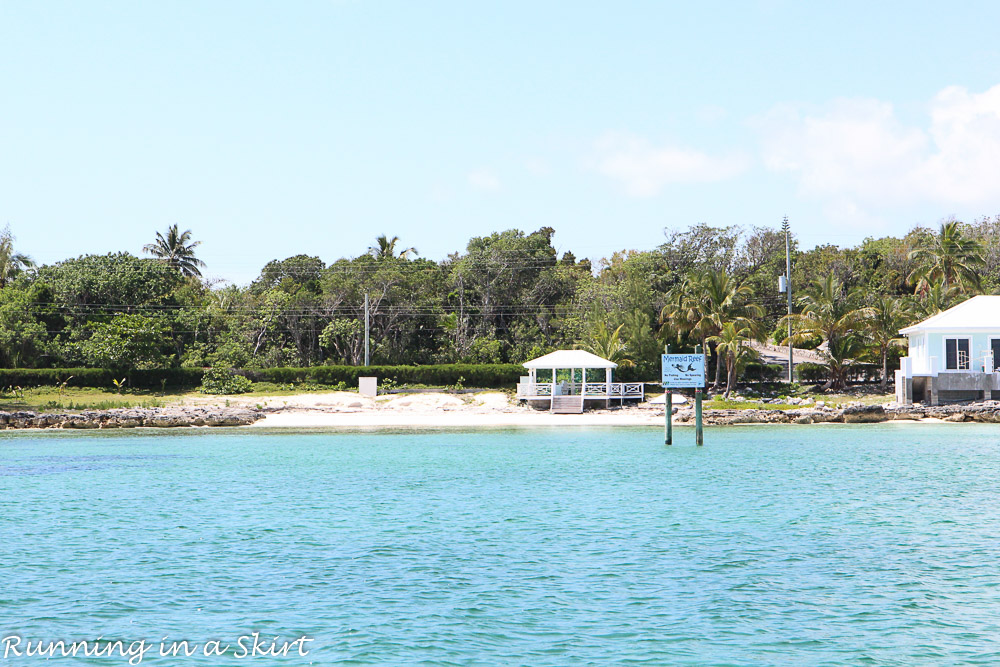 Scotland Cay
Use your boat to get to the protected harbors near Scotland Cay.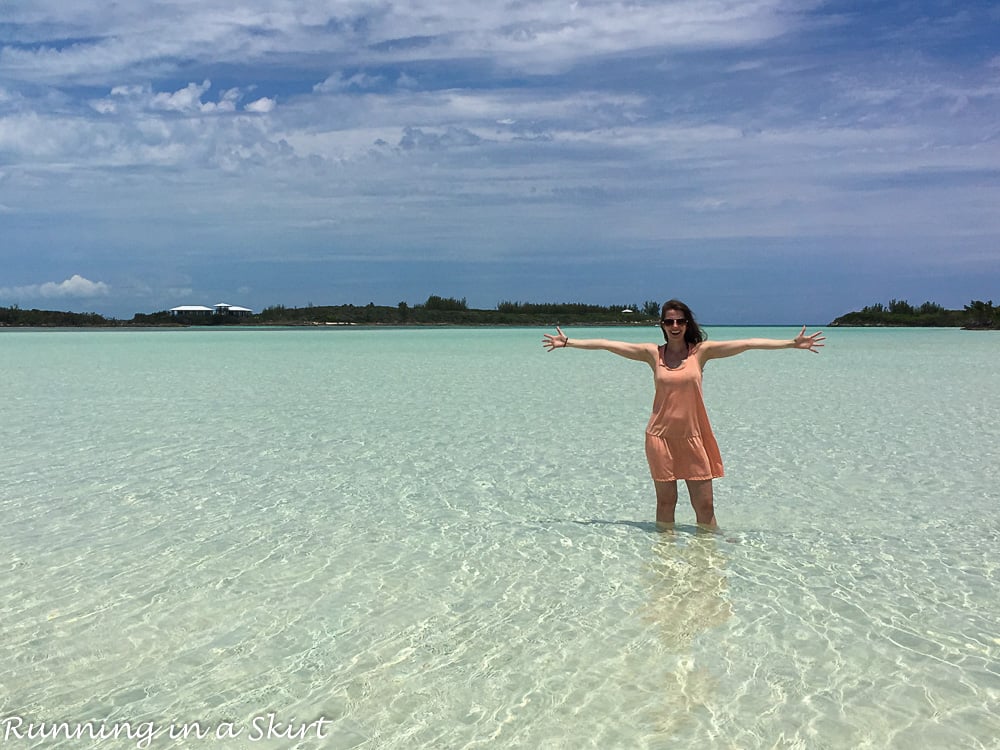 When the water is up, there is knee deep crystal blue water for as far as the eye can see. It glistens.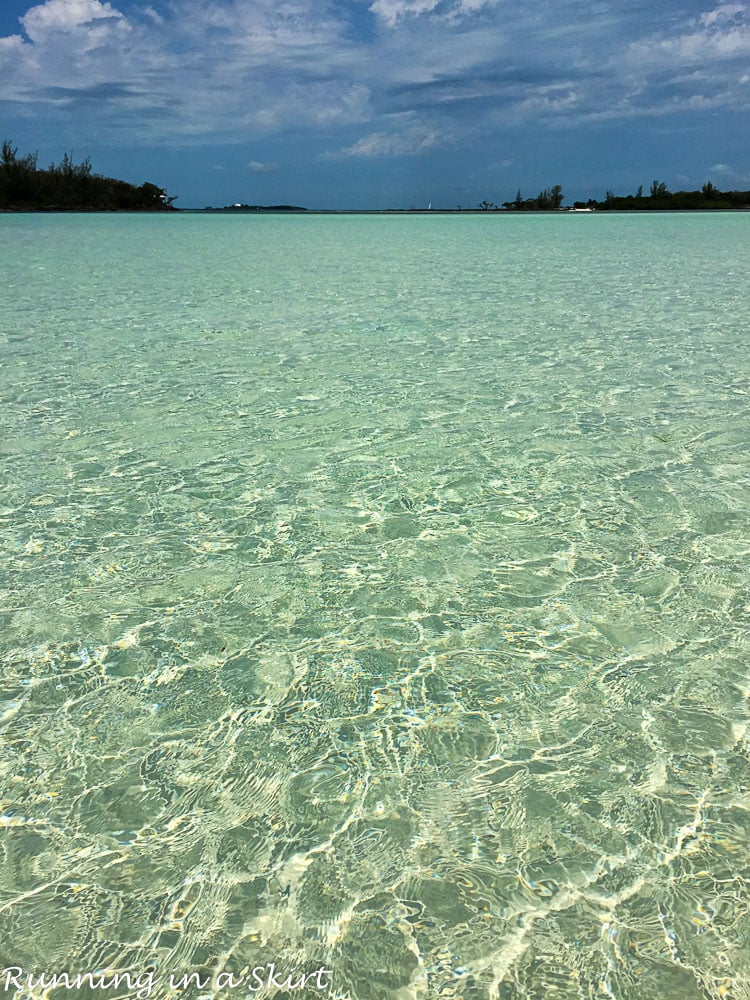 Just be careful about the tides because when the water is down you might not get your boat back out!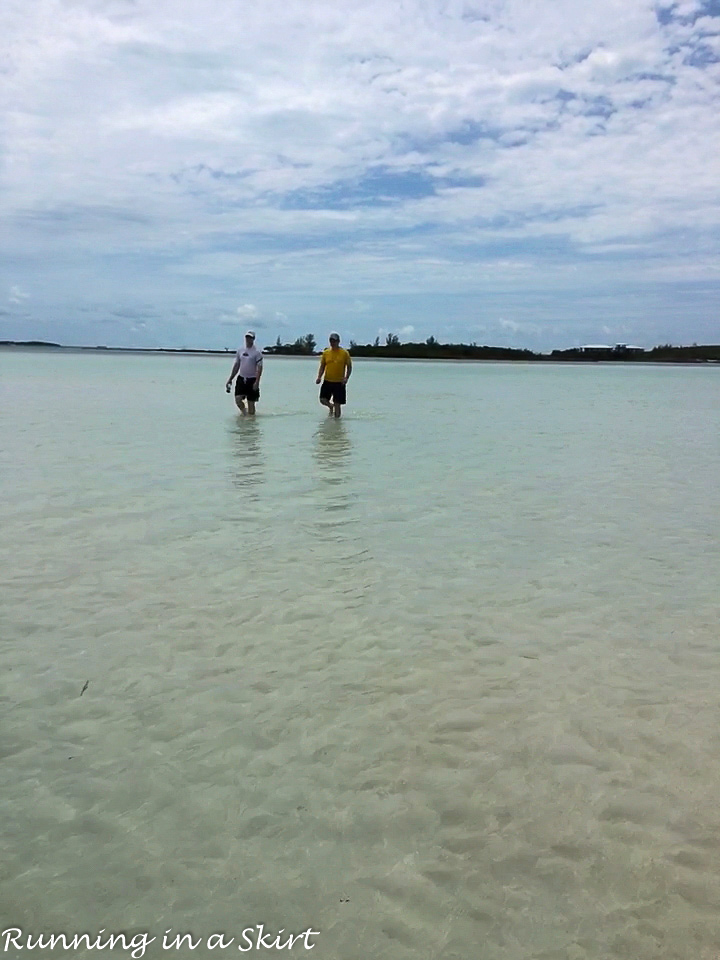 Tahiti Beach
Another gorgeous beach on Elbow Cay is Tahiti Beach. It has similar shallow water to Scotland Cay when the water is down.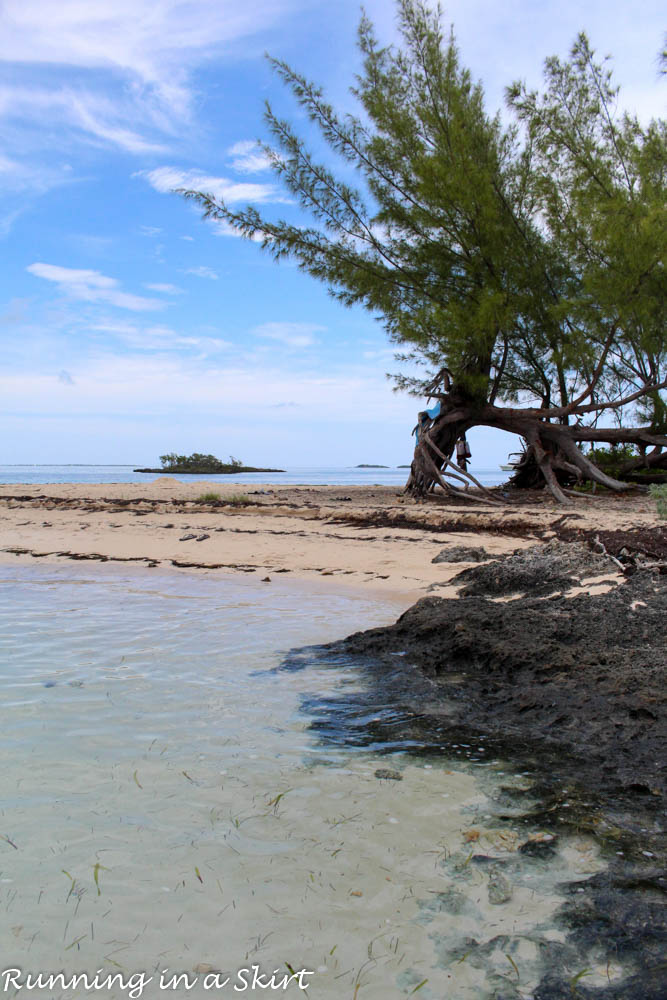 If you are staying on Elbow Cay you can take your golf cart to the end of the island or go by boat. The bent swaying palm trees are enchanting.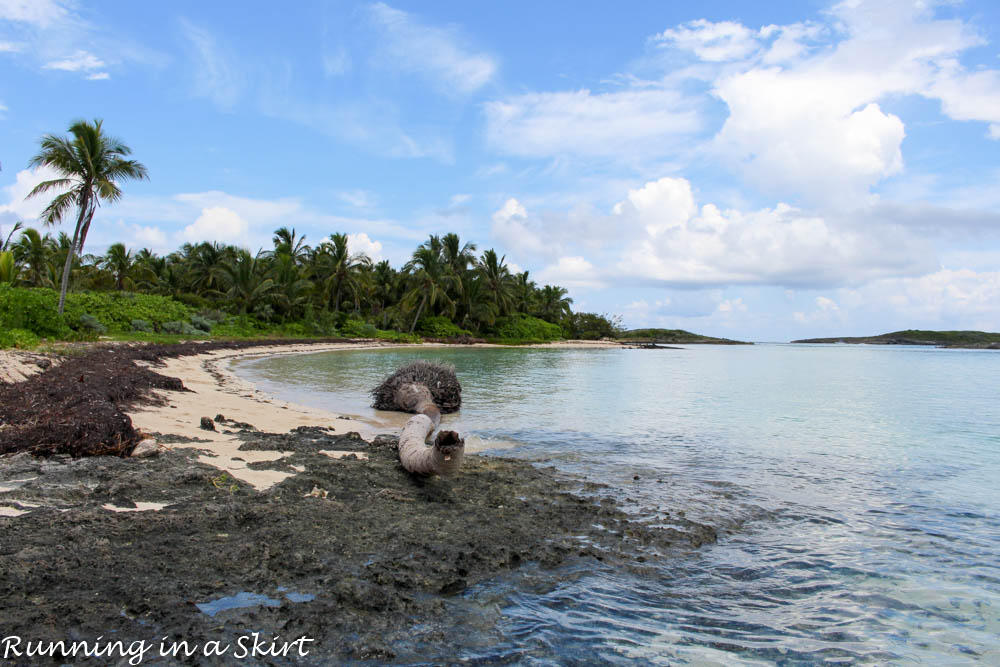 Hope Town
Hope Town is an adorable colonial town on Elbow Cay. The main streets only allow pedestrians and bikes. There are adorable shops, a delightful coffee shop with freshly made muffins...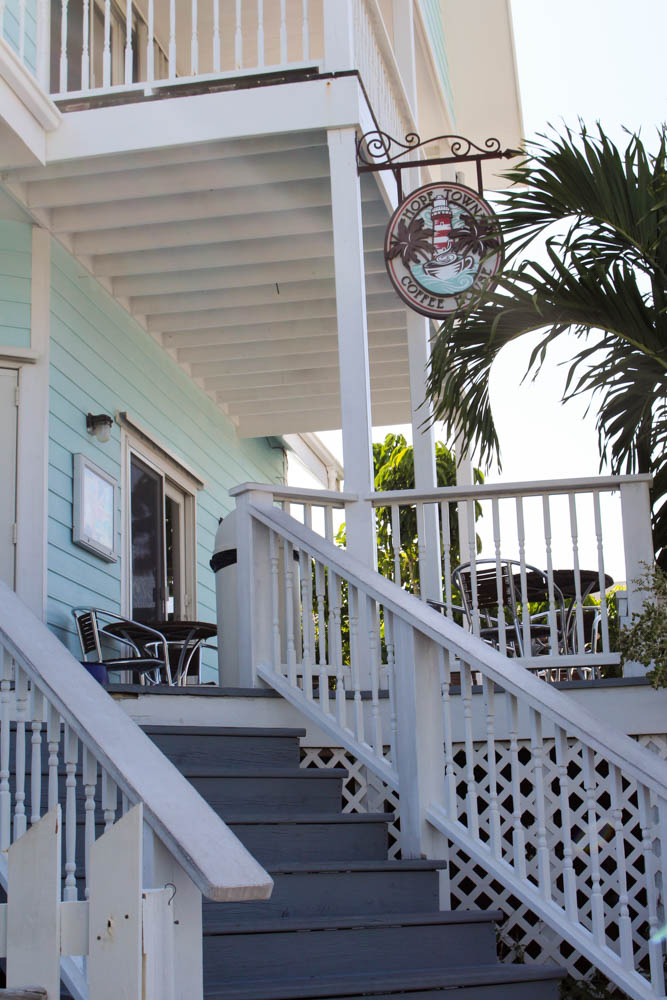 and wonderful restaurants. There is also an iconic lighthouse to see!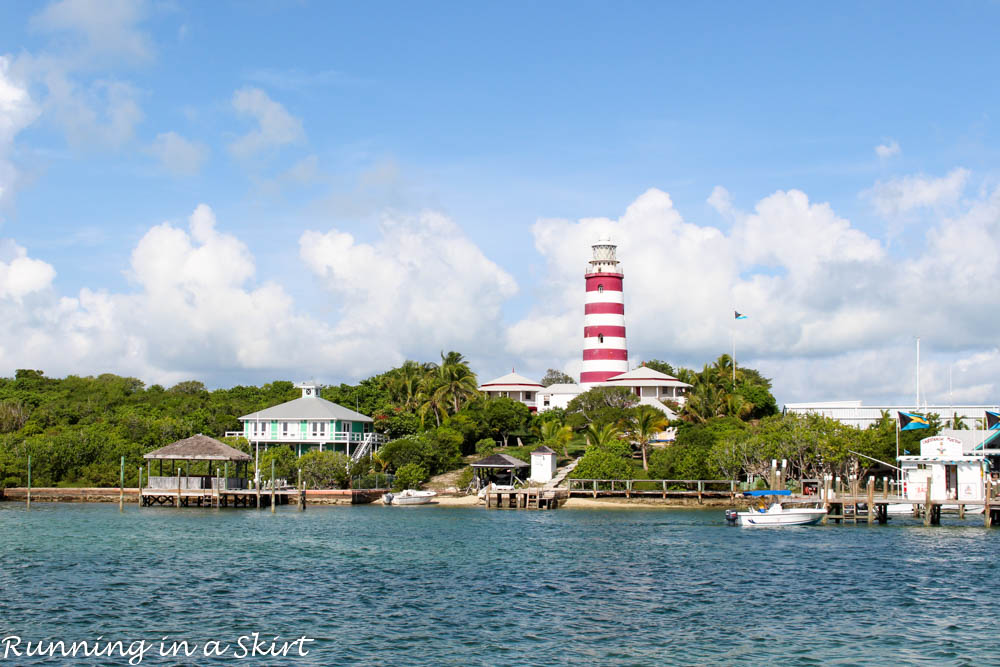 Boat to Dive Bars
The Abacos is packed with the most authentic dive bars you've ever seen. My favorite was Pete's Pub because it also had really tasty fish sandwiches.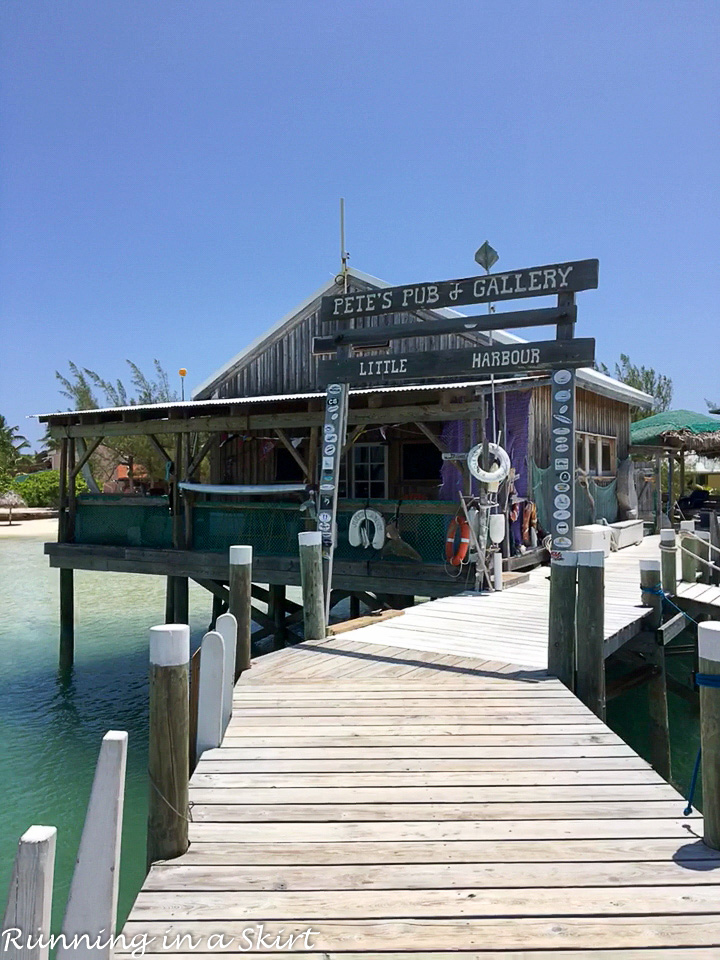 Also check out Nipper's and Lubber's Quarters.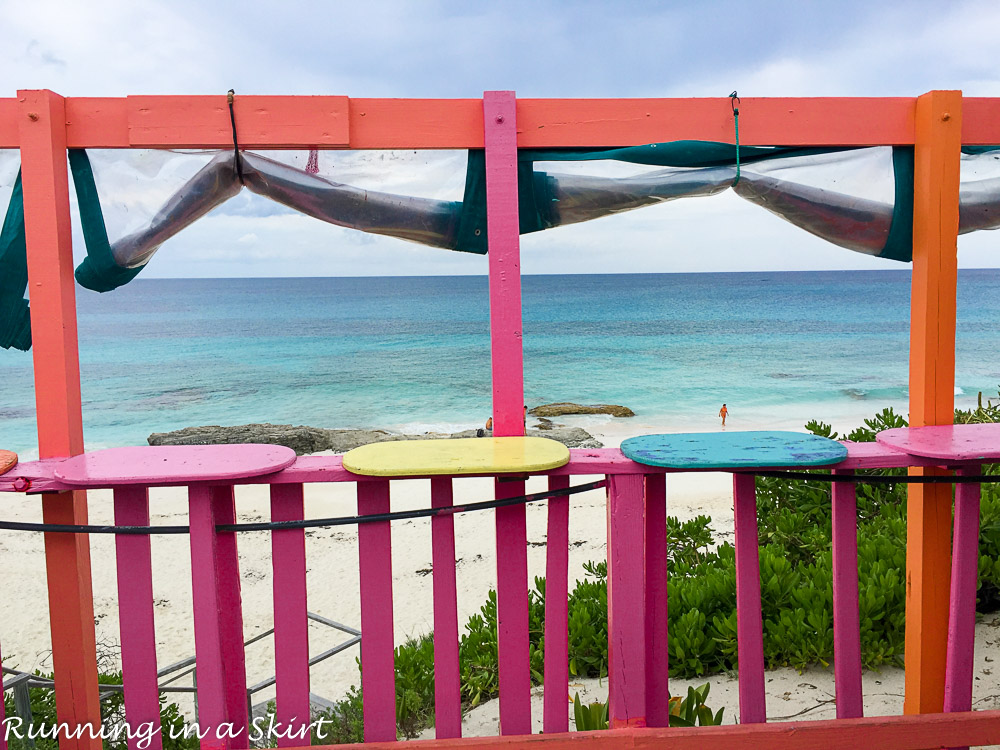 Ask locals which days are "party" days and which ones are calmer and decide what you would enjoy best.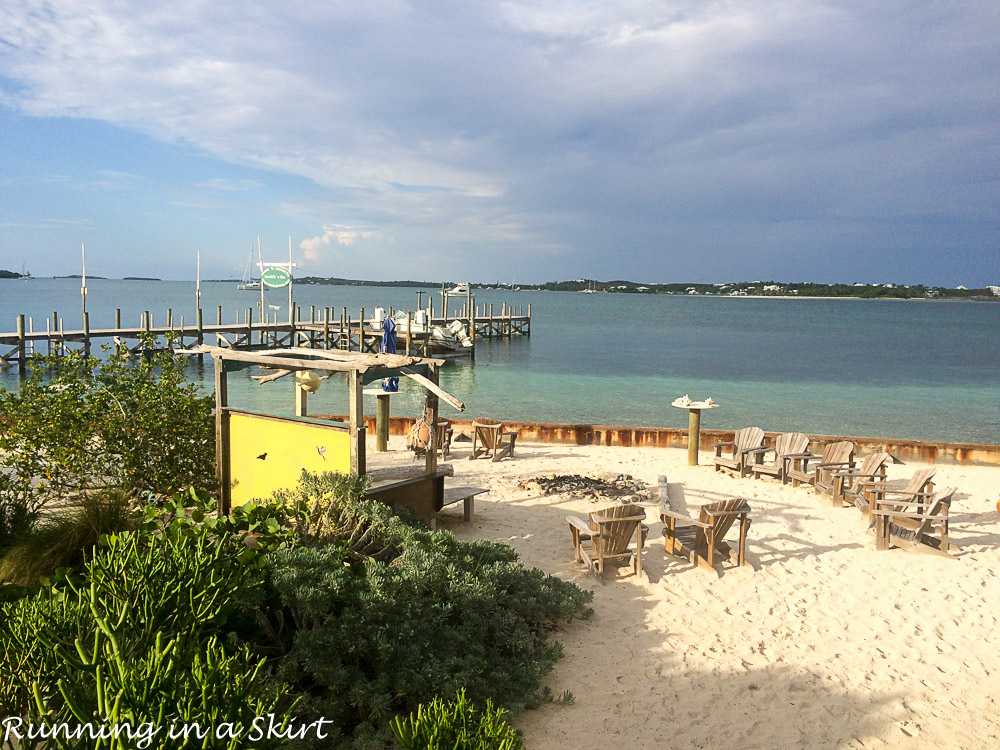 Eat ALL THE CONCH
Every menu I've seen in the Abacos has conch on it! Try all the conch and pick your favorites. I like to rank stuff. Clearly...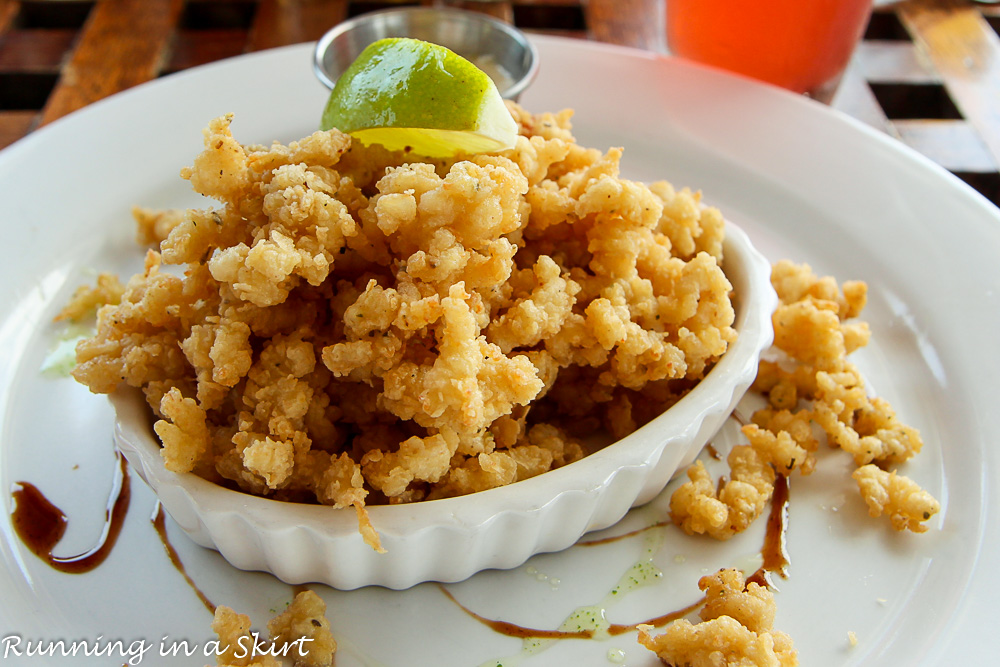 Dock and Dine
Boat to Man-o-Way Cay to eat at Dock and Dine!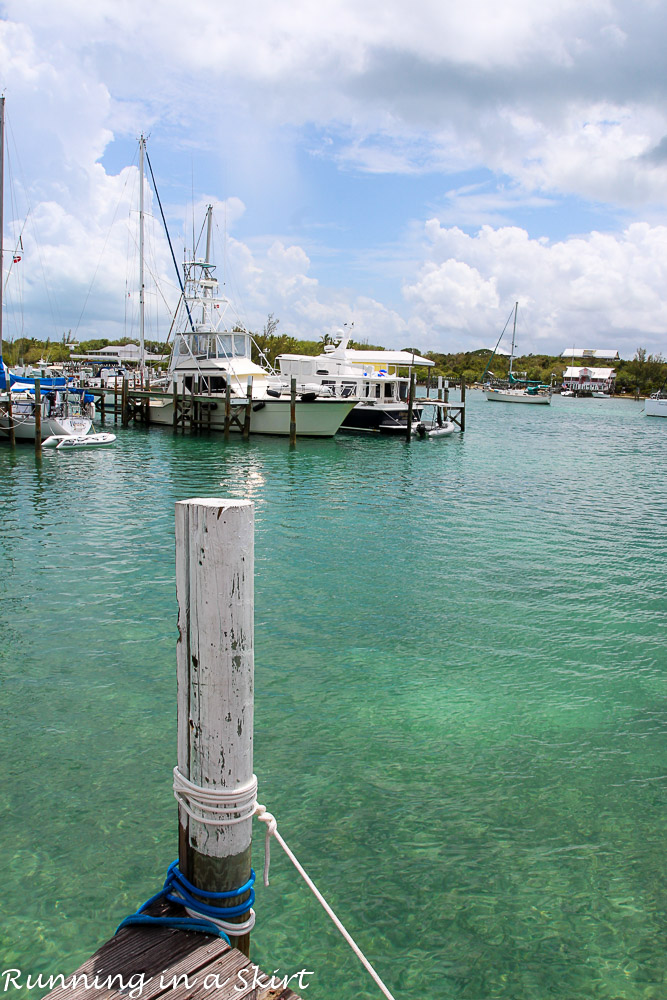 I loved the atmosphere and food.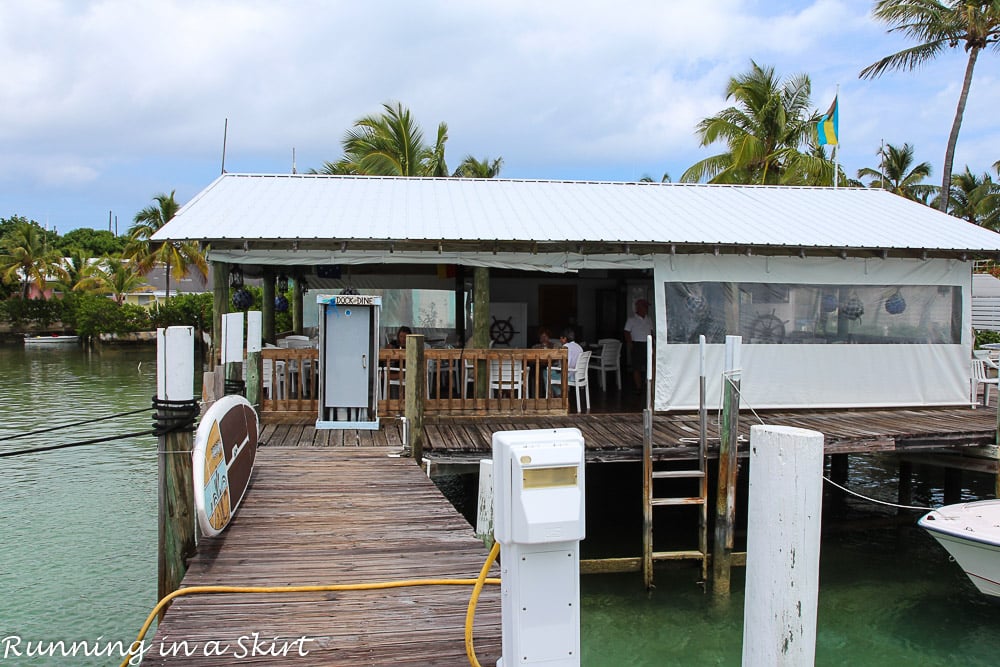 It looks like a dive, but actually serves beautifully white plated delights like this conch burger.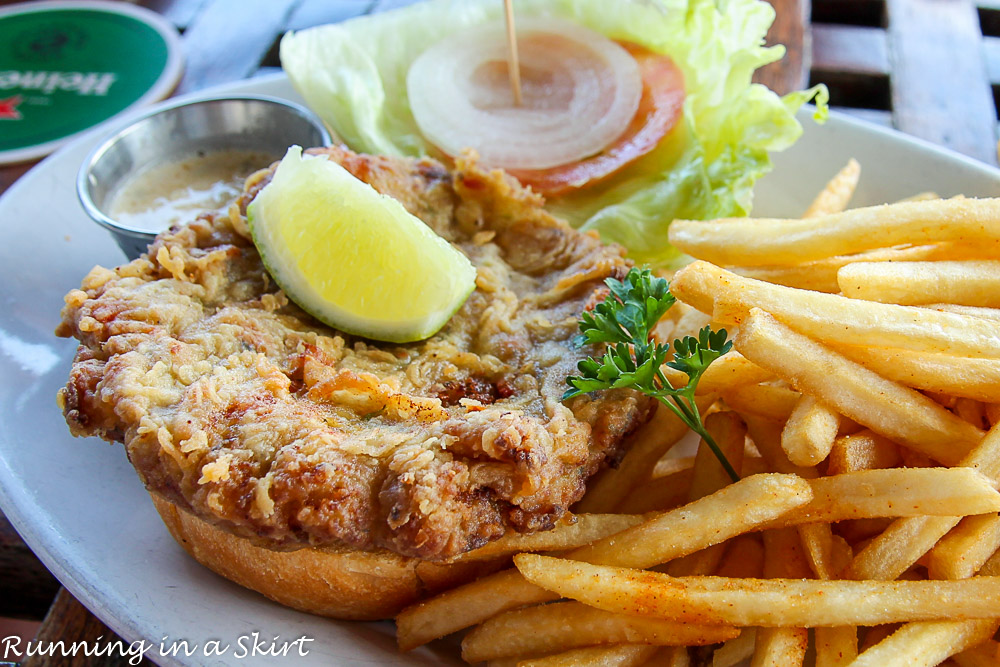 Dine Well
You might think a remote area of the Bahamas doesn't have good food, but you'd be wrong! I've had nothing but good meals on Elbow Cay.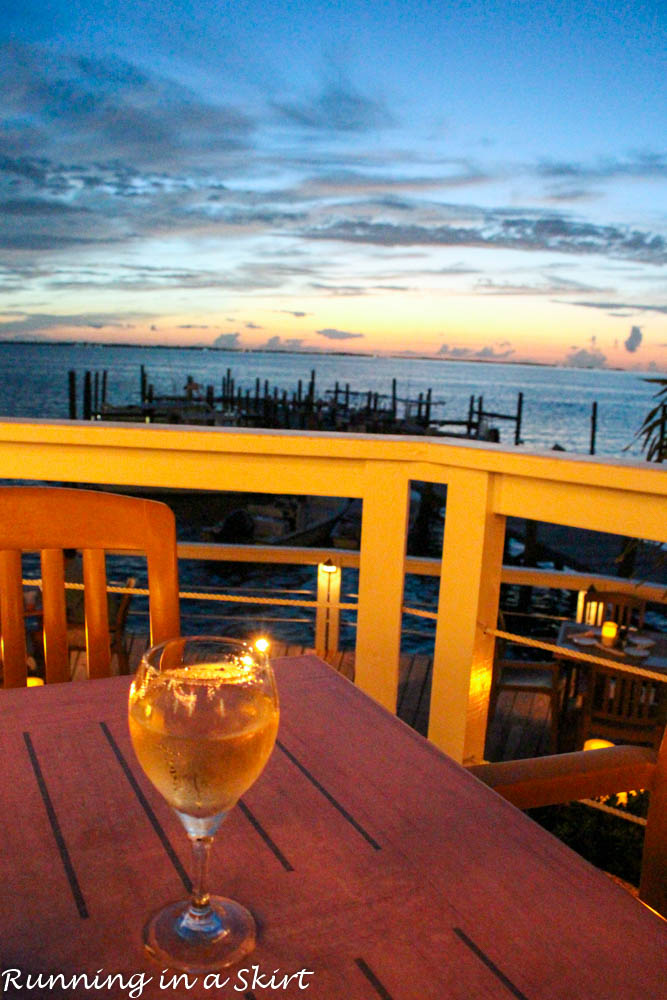 Dine at Firefly Sunset Resort or the Abaco Inn for a more fine dining experience.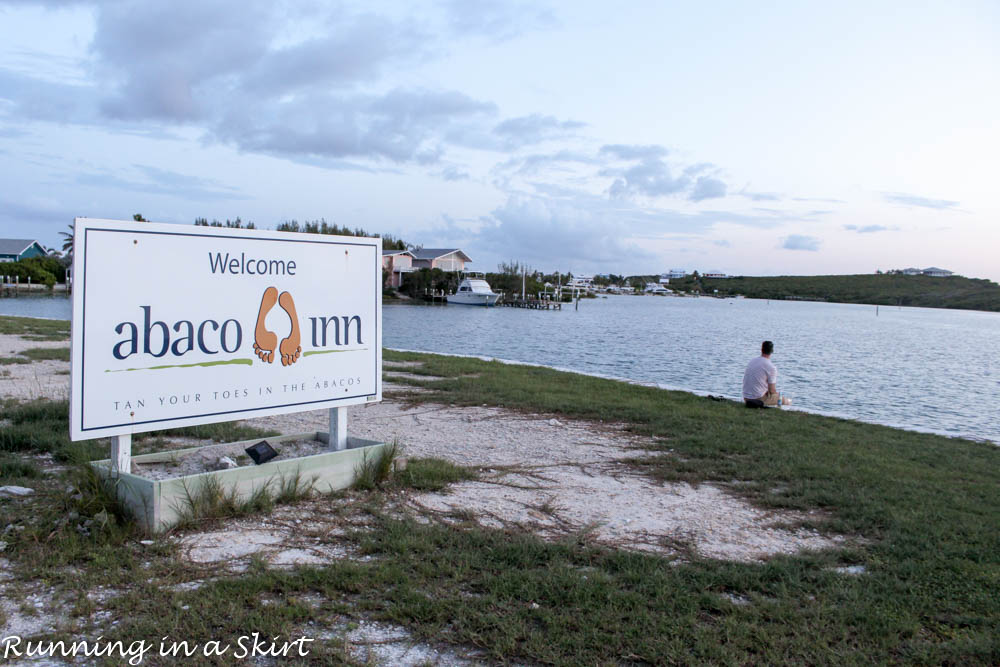 Get the Caribbean lobster and think of me. 🙂
Sunset Watch
Sunset watching is one of my favorite vacation pastimes and the Abacos have some of the best. My top three favorite sunset views are from the boat, the Firefly Sunset Resort...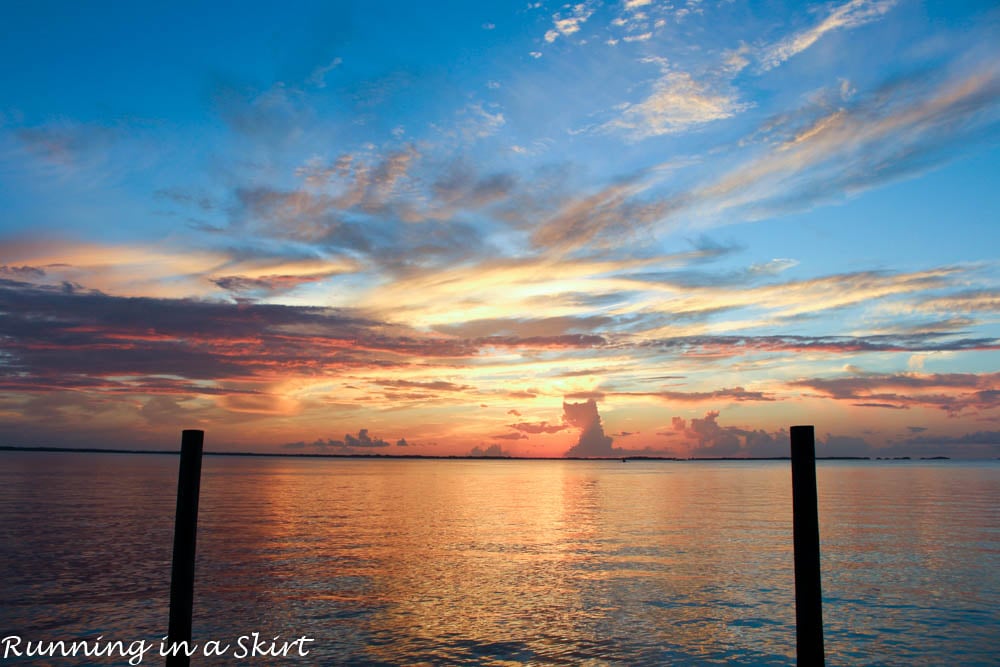 ... and the Abacos Inn.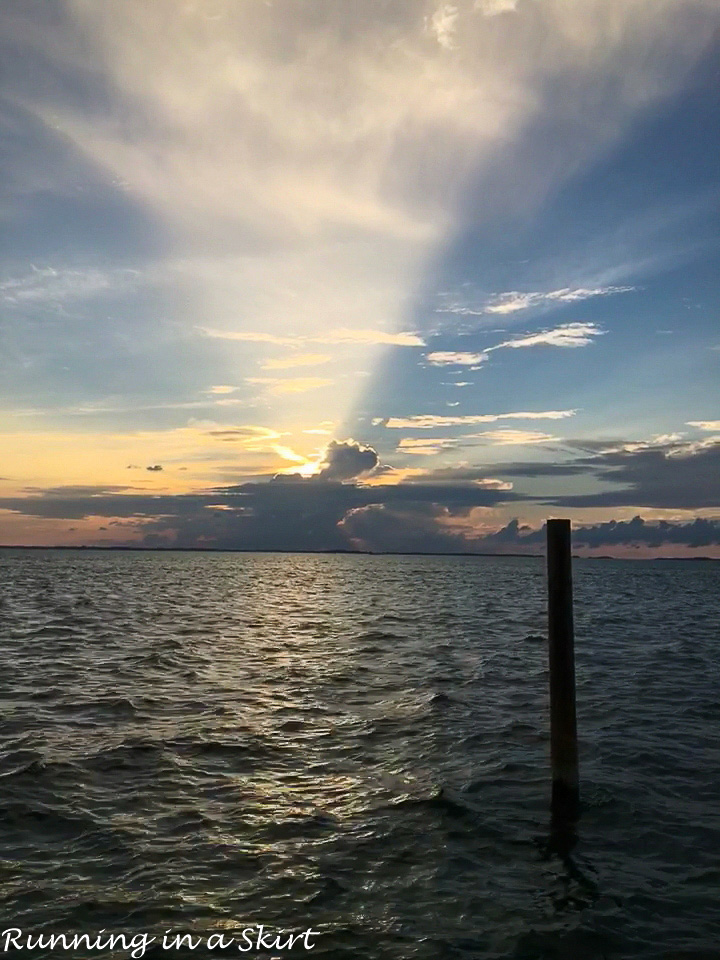 That's 10 and I haven't even talked about just beaching yourself and relaxing!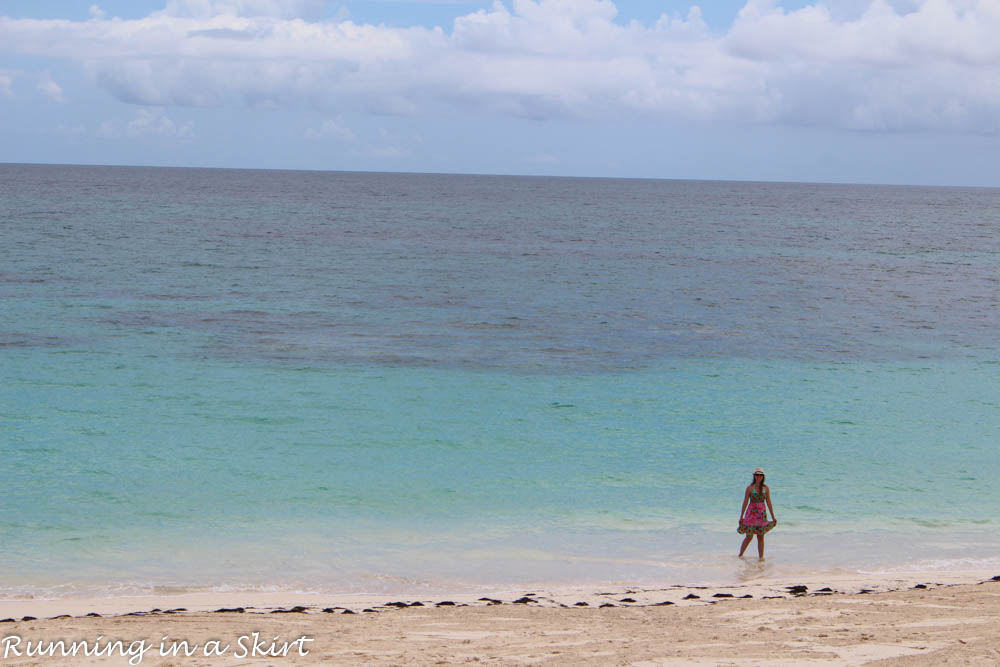 Or the dreamy pink hued sand!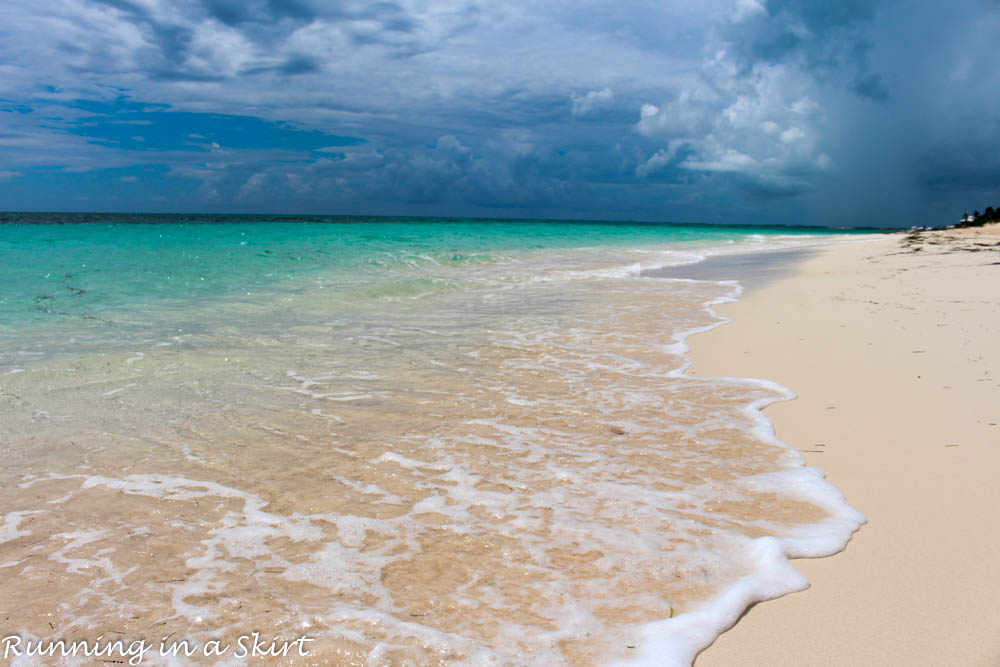 The Abacos are a magical little corner of the world! I hope you all get a chance to go one day.
Thank you so much for reading today! See you tomorrow for a fresh smoothie combination for summer.
I'm linking up with Marvelous Monday and Travel Tuesday.
Your turn!
What would be your favorite thing to do?
Has anyone been to the Abacos and have something to add?