Happy Fashion Friday everyone!
I'm in Austin, Texas this weekend tagging along for another one of the Hubs conferences. I can't wait to explore and eat #AlltheTacos. Make sure to follow some of the fun on my Instagram!
The other weekend when I was in the Abacos, Bahamas (I told ya crazy travels this summer!,) I finally got the chance to wear a new dress I've had in my closet. I love the beach-y teal blue chevron styled lines on this one. They almost look like water up close.
We shot these pictures right before sunset one evening and the wind was going crazy! I don't even try to fix my hair in tropical places like this, unless I'm doing something special. It's stick straight here, but take it to an island and it goes salt water wavy crazy! Beach Hair, Don't Care...
On a side note, does anyone remember that episode of friends with Monica's crazy hair?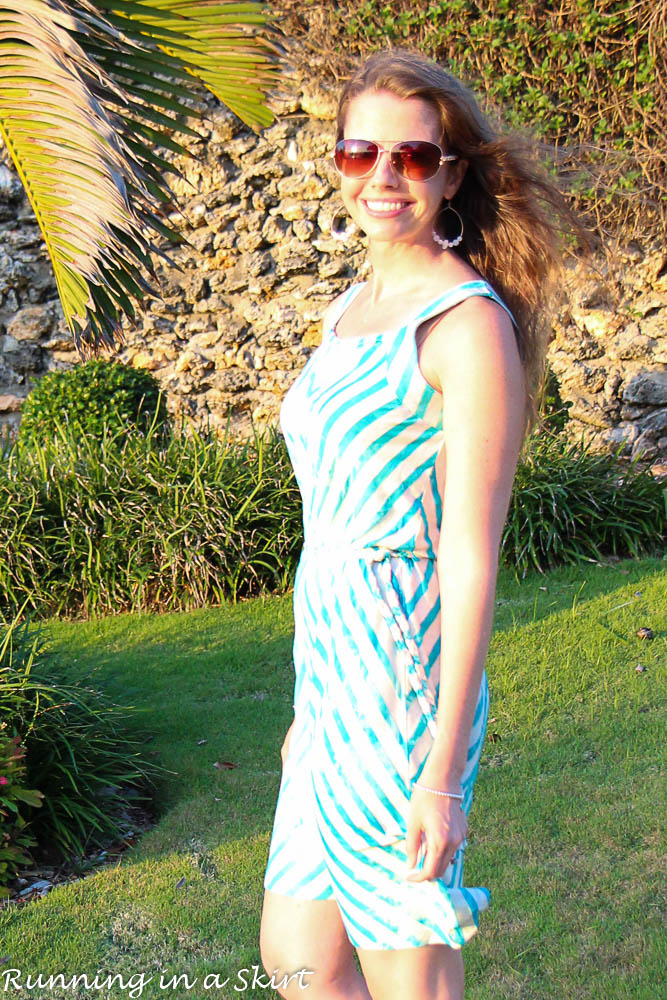 This dress is perfect for the entire season because it's made of crazy comfortable organic and sustainable cotton blend. It's cool and doesn't wrinkle too badly when packed. <---I rolled it It's made by Aventura Clothing, which I've recently been crushing over because of their cute designs and commitment to the environment.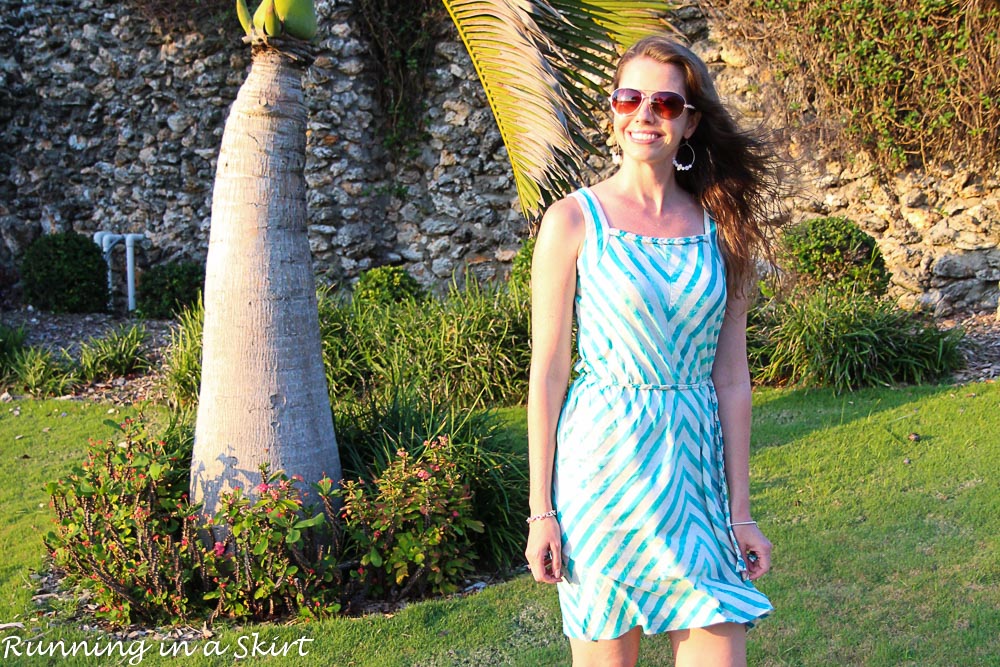 The details are what truly caught my attention though! I adore the braided neckline and tie. It gets brownie points for having straps wide enough to wear a regular bra with.
Whether at the beach, or mountains this is a look I'll be rockin' all summer long!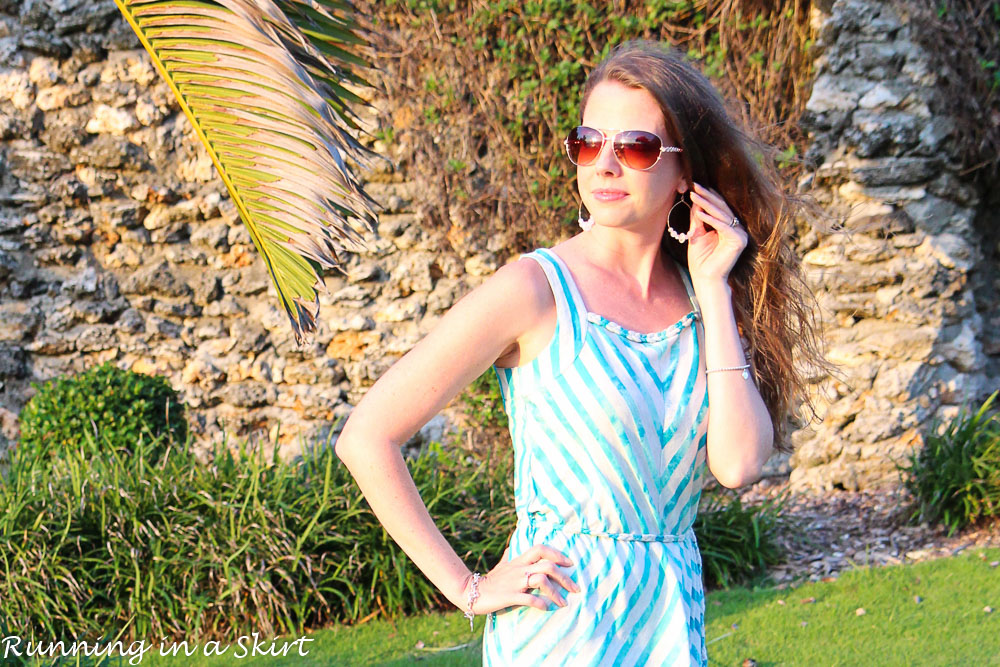 I hope you all have a Wunderful weekend.
Shop the Look
Dress: Aventura Clothing, same HERE
Shoes: Jack Rogers, same HERE
Earrings: Charming Charlies, similar HERE, HERE or HERE.
So nice to see you today. Have a great weekend and come back Monday more from the Abacos! I'll be sharing some details from the Austin trip Wednesday.
This post is not sponsored, but contains affiliate links. I do make a small commission for clicks and purchases. It costs you nothing. Thank you for supporting Running in a Skirt.
I'm linking up wand ith: Nicole for the Fit and Fashionable, Jolynne Shane for Fashion Friday, Turning Heads Tuesday and Tuesday Fashion Party. Thank you so much for the lovely linkup ladies
Your turn!
What do you look for in a summer dress?