Hi everyone!
I spent last weekend in Austin, Texas!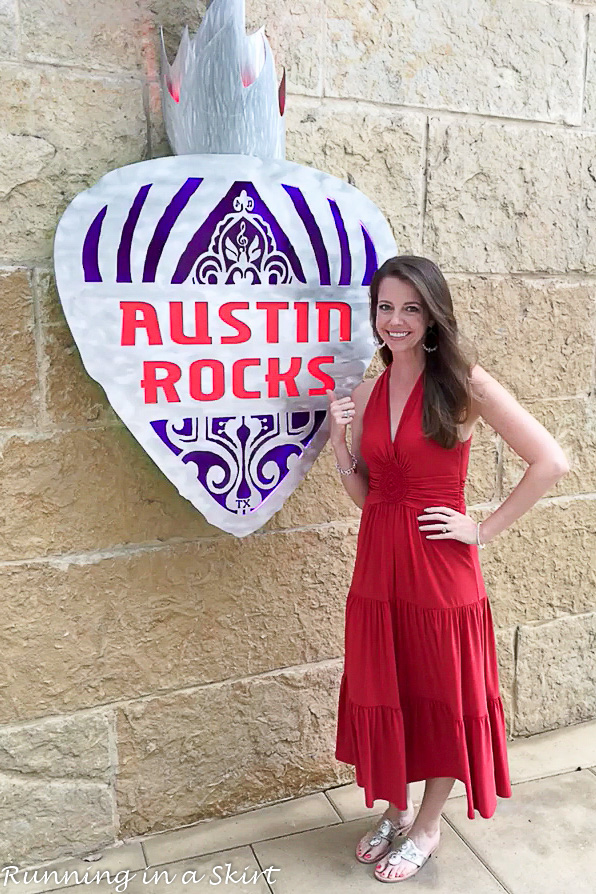 I mentioned Friday that the Hubs had a conference and I went along to explore. I'd heard such great things about Austin and how it was kind of a sister city to Asheville in terms of how quirky they both are. Asheville also uses the phrase... "Keep Asheville Weird!" I don't know who came up with it first. 🙂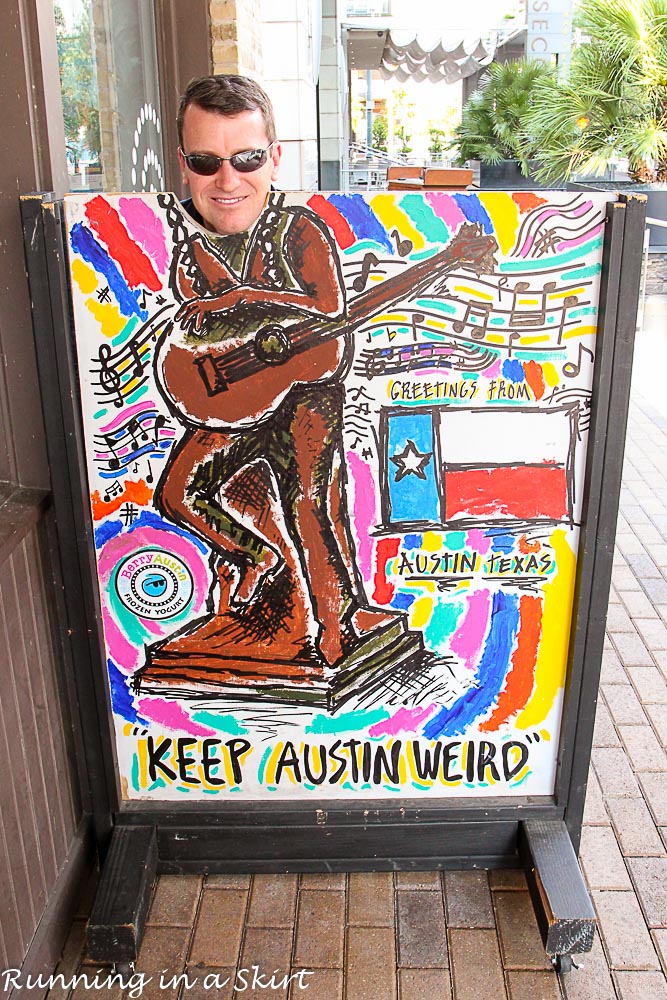 Some of the highlights from the trip included the food. I found some seriously yummy stuff in Austin including this acai bowl. I wish someone would open an acai place in Asheville. I know it would be a hit by my business alone!
I also tried way too many tacos for just a few short days! I was on a quest to find the best. These from Torchy's Tacos were my favorite. They honestly might have been my favorite tacos EVER and I've had a lot of tacos in my life. 🙂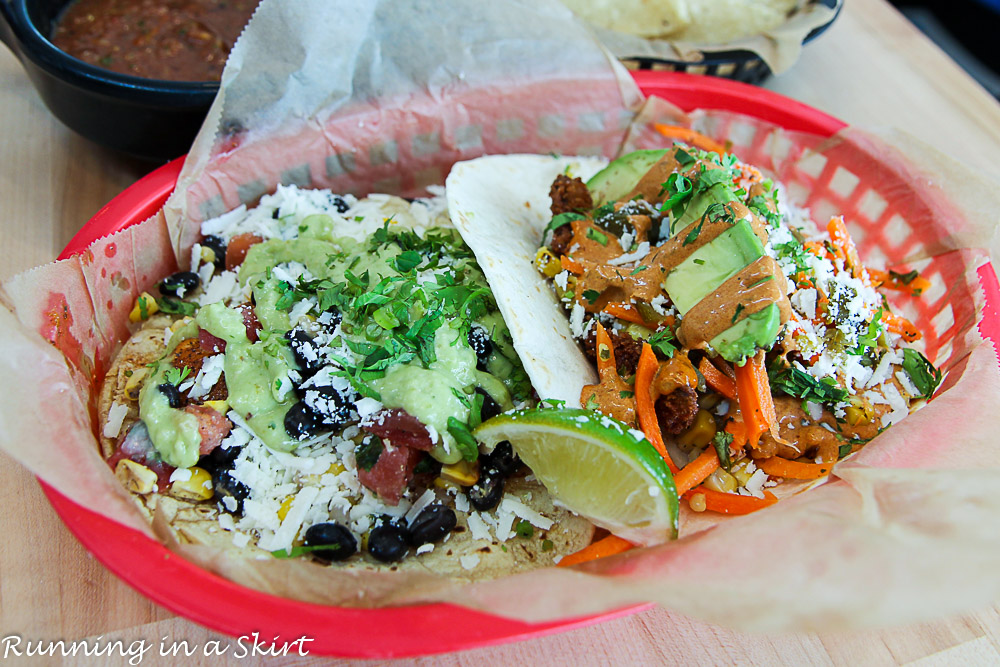 I also ate at the original Chuy's which was a super unique experience.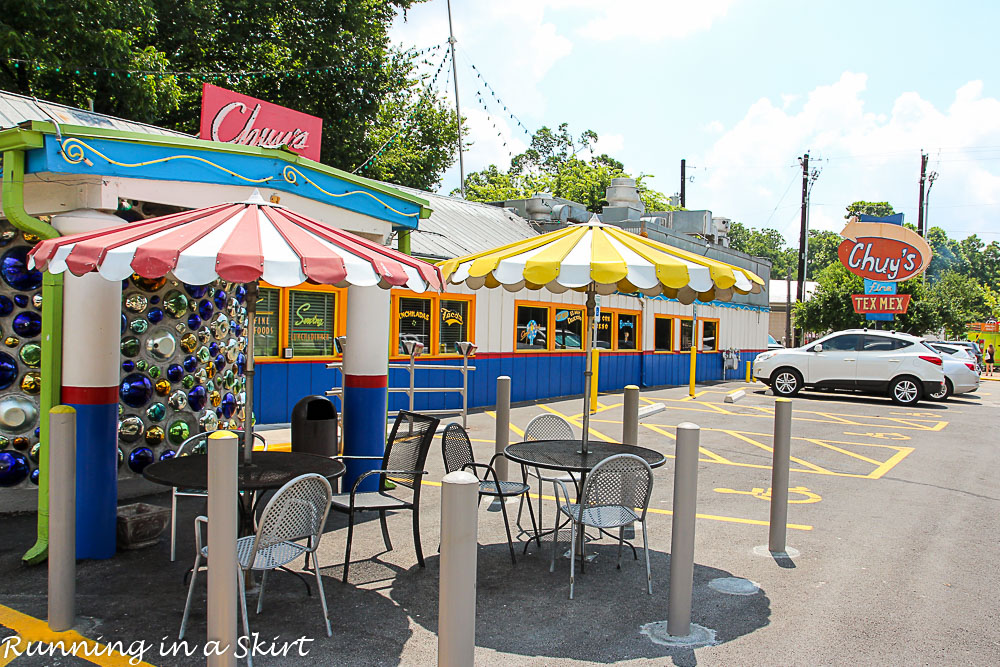 It was cheesy Tex Mex at it's best!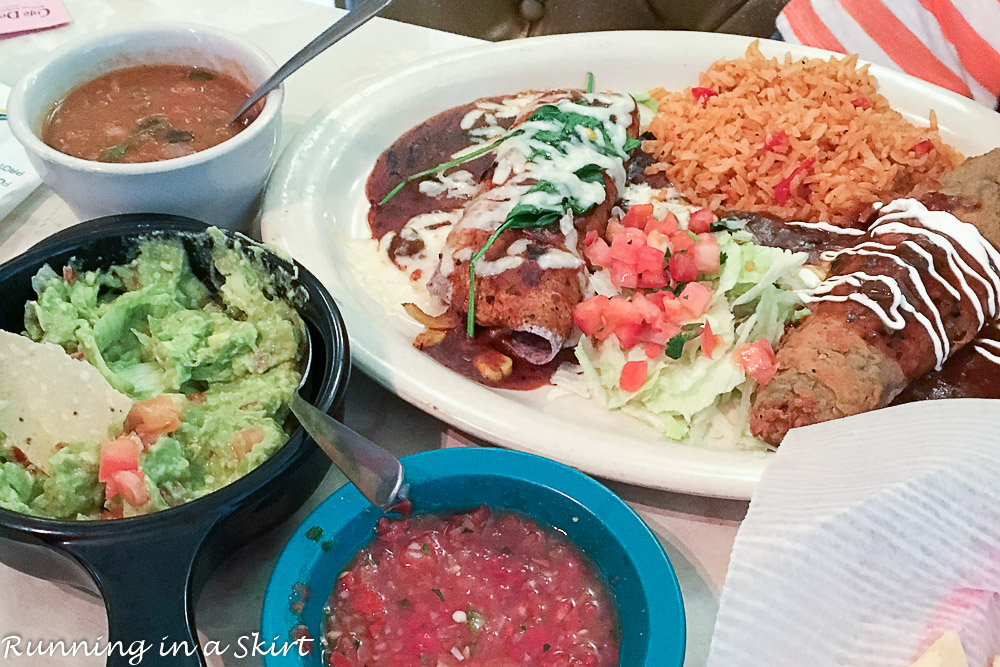 I was by myself for part of the time, so I explored by foot including running around the gorgeous lake in the middle of downtown.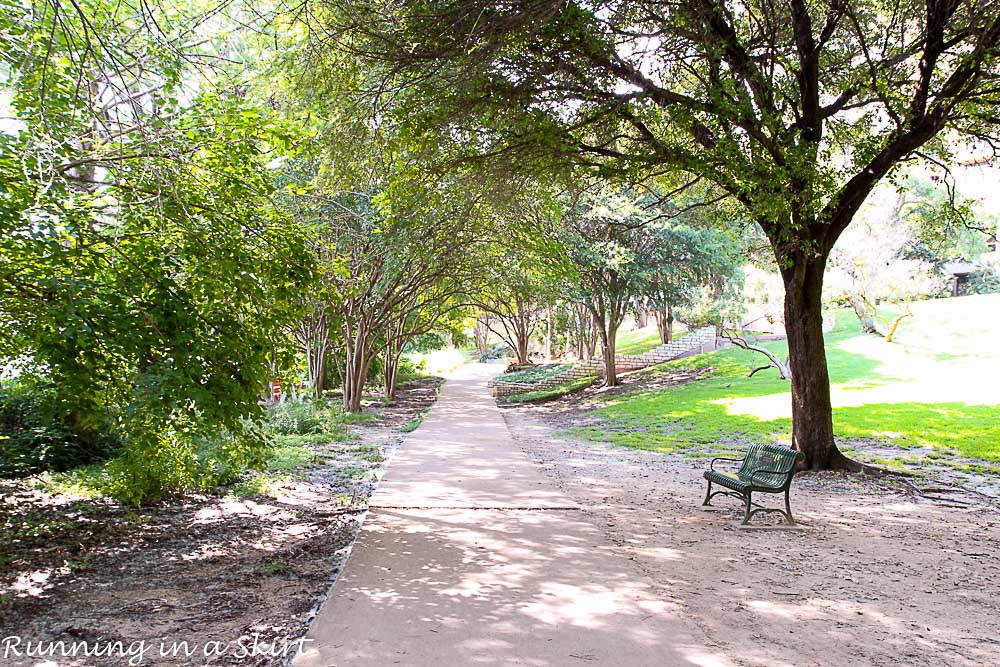 I also walked and shopped the SoCo district, which reminded me of Asheville with a Mexican influence. It was kind of nice to take my time shopping for a change!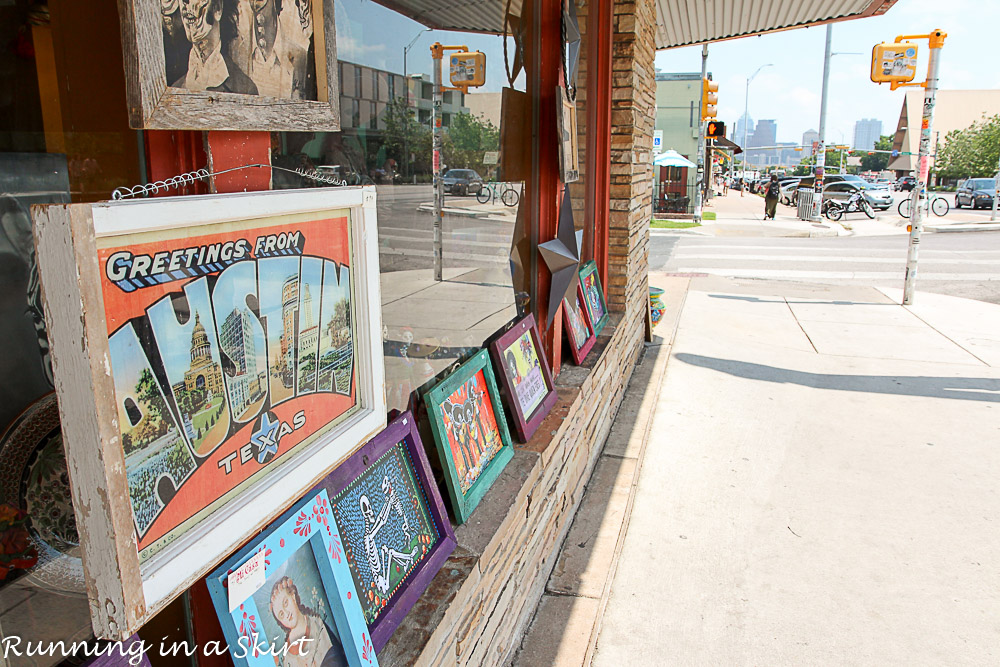 It was pretty warm and humid, so I was looking forward to cooling off in Lady Bird Lake. You can canoe and stand up paddle board right through town! Sadly the recent flooding rains meant the area was closed. The water was very high and moving quickly so it was not safe.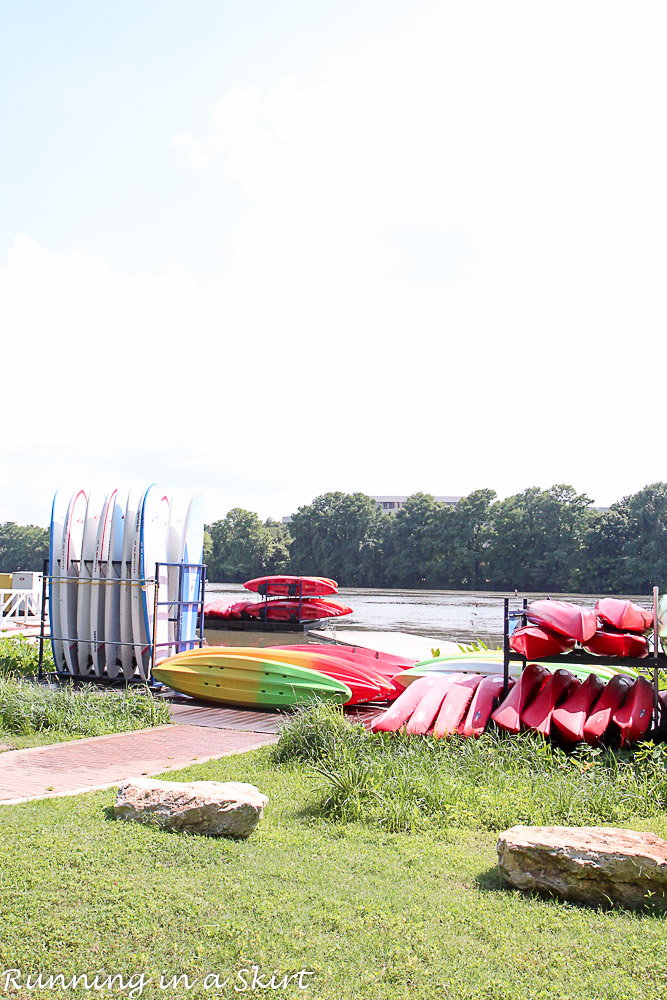 Barton Springs, which is a natural spring-fed swimming pool was also closed due to flooding. I walked to check it out anyway... because I wasn't sure when I'd have the opportunity to come back.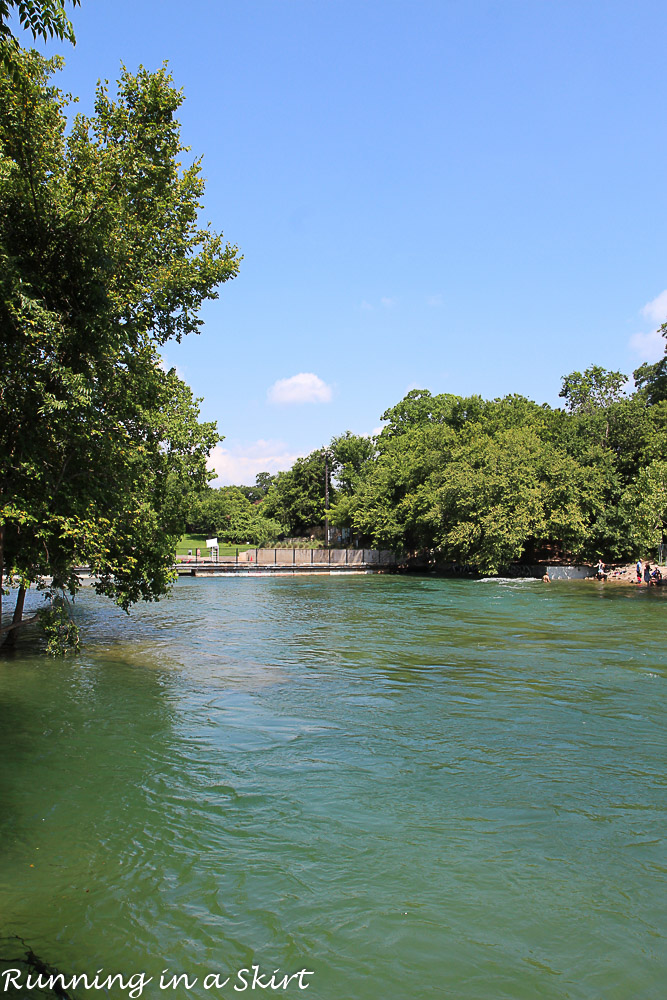 I also saw some historical stuff including where they film Austin City Limits.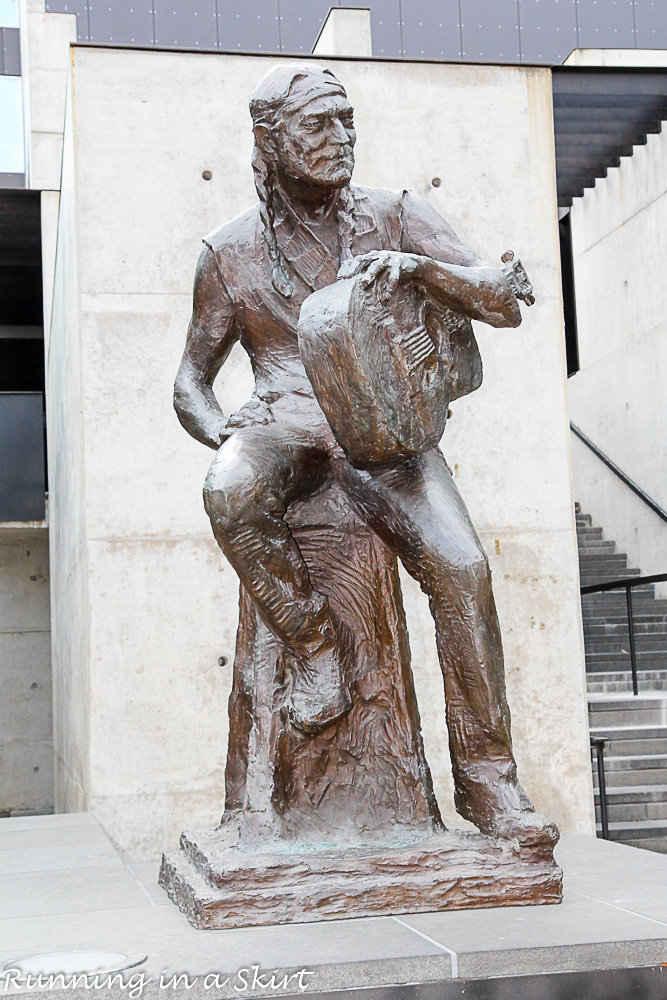 And the Texas State Capitol building. I kind of thought this would be boring, but I secretly loved it. It is such a pretty building and I loved all the historical and political stuff inside. Did you know that the Texas capitol building is taller than the US one? I guess everything is BIGGER in Texas.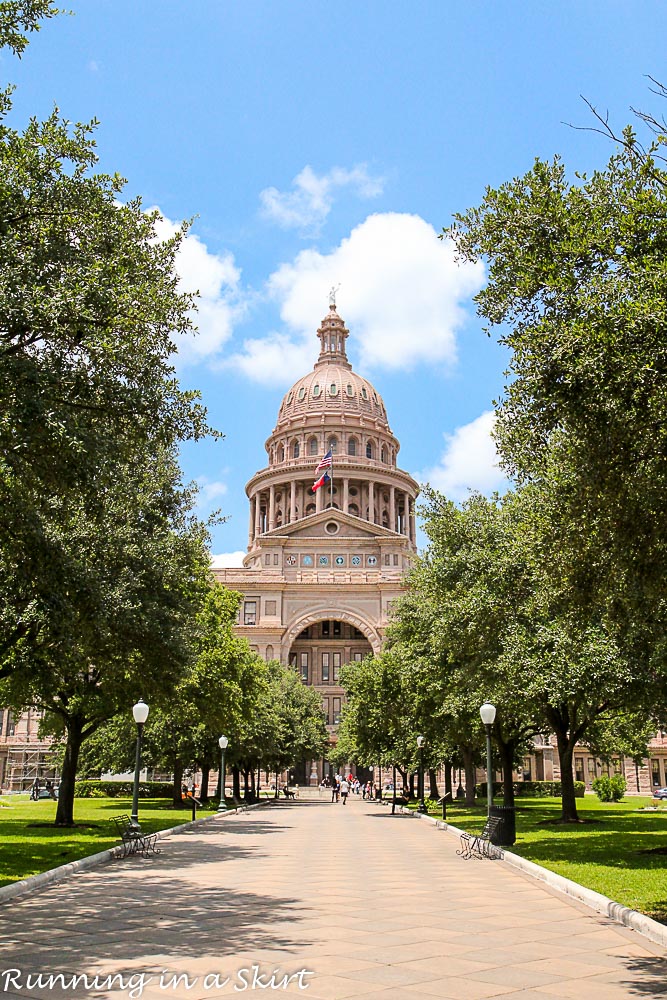 In the evening we saw a super cheesy and amazing 80's cover band. I never would have found this on my own, but some of the Hubs colleagues led the way. I'm so glad I played along!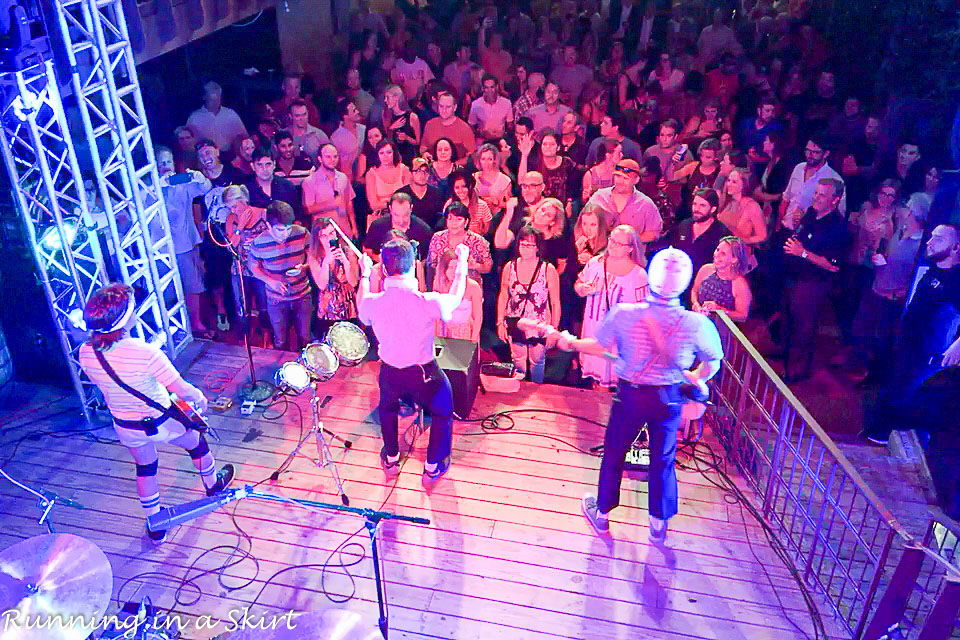 The evening the Hubs and I were on our own we listened to some enchanting jazz at the Elephant Room. Austin is known for it's live music, so I was glad we had the time to hear some.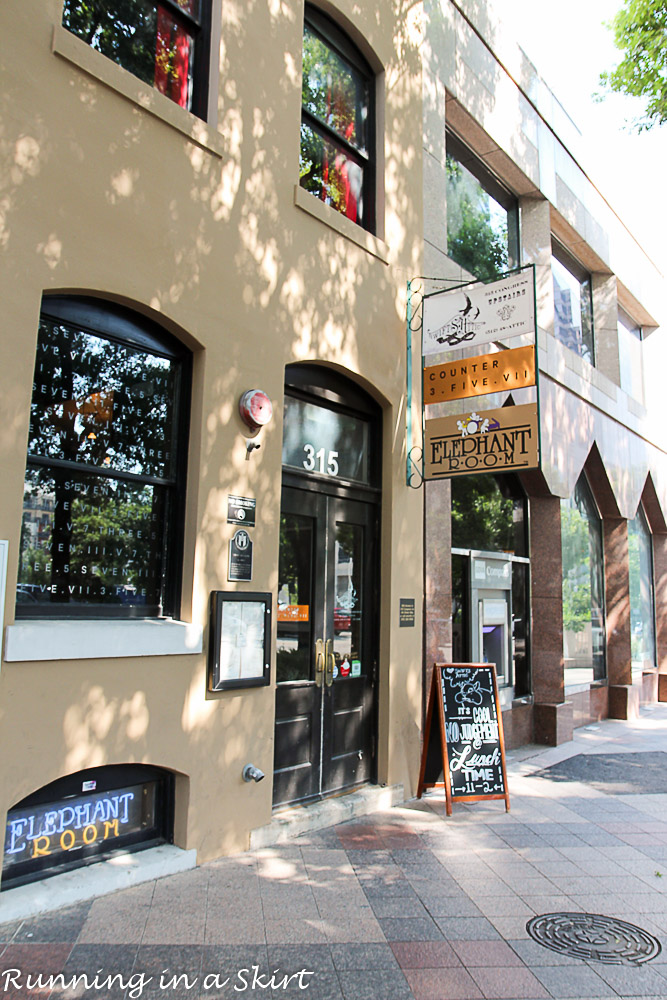 It seemed like there was much more to do in Austin after 10 PM, but I am just not a night owl these days. I know that makes me sound like an old lady, but that's just where I'm at in life. It comes from getting up so early for so long for work. I did make past 11PM, and that's super late for me. If you go and like/can stay up late, I'd plan to listen to live music at night.
Visiting Austin was a lot of fun! I honestly didn't think it was near as quicky or "weird" as Asheville though! I didn't see any nuns on bikes, crazy street performers or drum circles. It felt like a much bigger, newer city with pockets of uniqueness. Regardless it's a lovely city! I enjoyed the trip and loved the excuse to geek out on Mexican/ TexMex food all weekend.
Until next time, Austin!
Thank you so much for reading today! See you tomorrow for a delicious take on a summer kale salad.
I'm linking up with: Wanderlust Wednesday, Wanderful Wednesday, Happiness Linkup, Thinking Out Loud Thursday & City Trippin.
Your turn!
Have you been to Austin?
Favorite tacos ever.... GO!