Happy Monday friends!
If you were following on Instagram last week, you might have seen that I snuck away to spend a few days in Florida including a few nights in Key West! The Hubs had a business conference and his parents just happened to have a trip planned that overlapped for a few days. So it was the perfect chance to enjoy some island time.
The Hubs had spent the week before on Anna Maria Island for another business related trip. I could not go on that part of the trip, so I took a commercial flight down to meet him. Thank goodness for crazy cheap flights through Alliegent Air.
From the Sarasota airport the Hubs and I flew ourselves in our plane to Key West. This is the view as we left the Sarasota area. So pretty!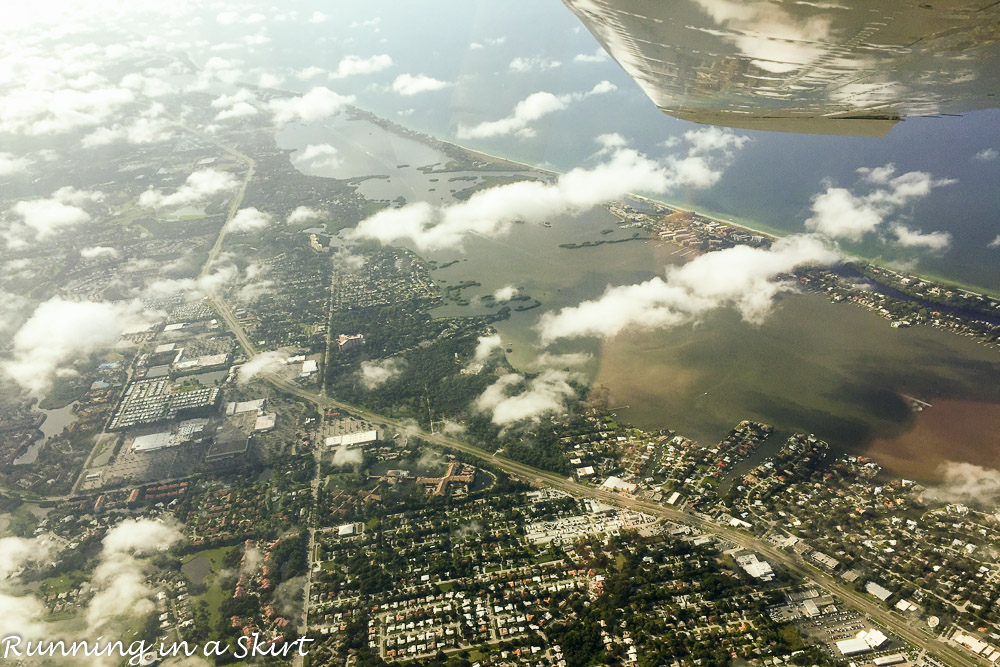 The flight to Key West was only an hour and a half, with less than thirty minutes over water. So much shorter than driving.
Check out the cool clouds! <-- I'm totally showing my inner weather nerd.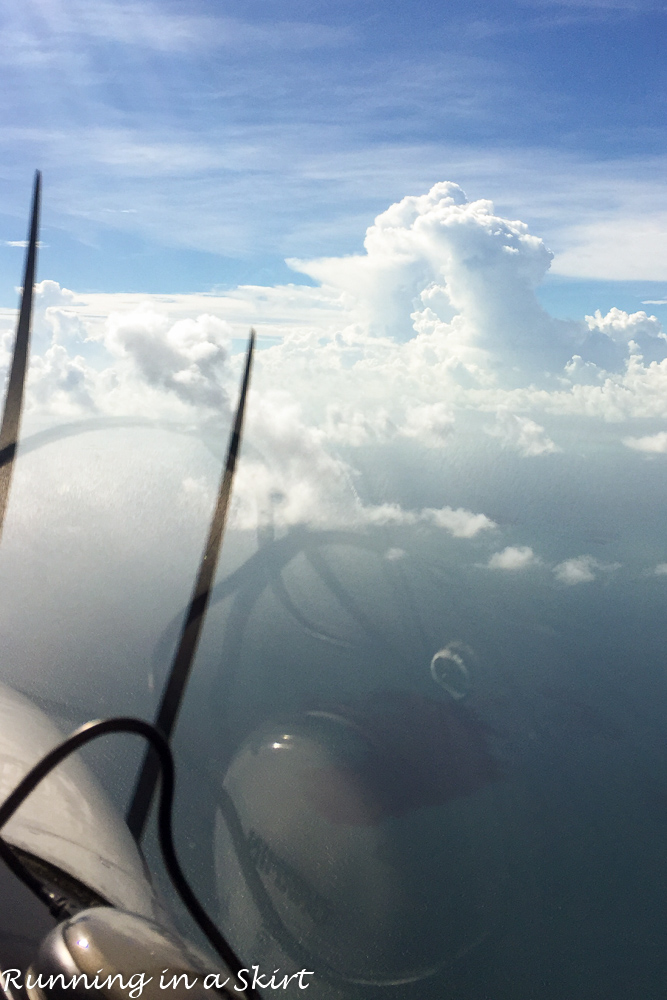 We landed at Key West by 10 AM and were ready to go for a day of fun!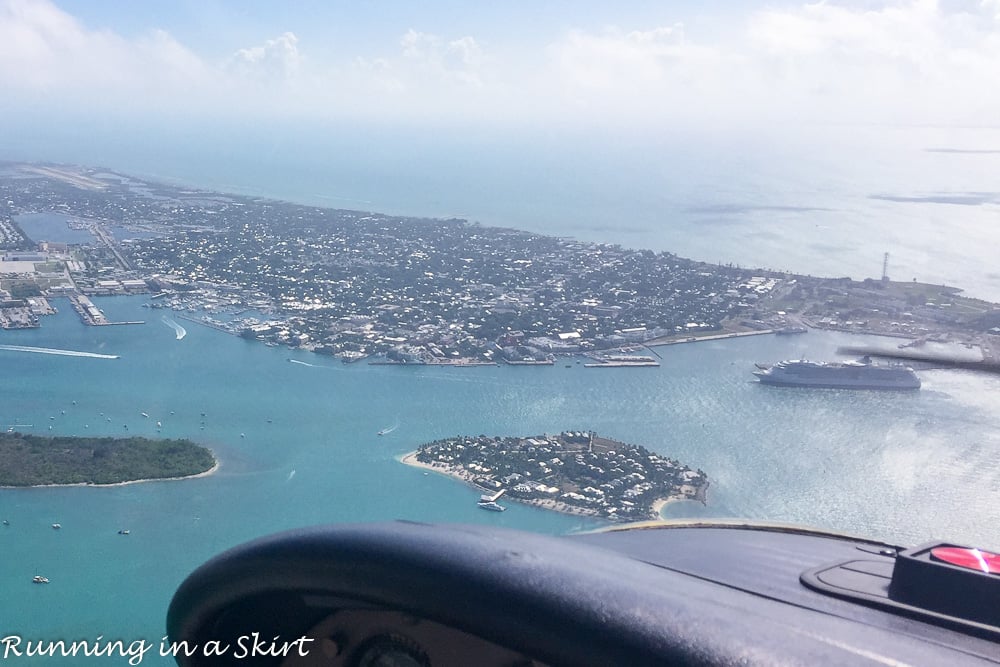 The Hubs parents picked us up from the airport and we spent some time showing them around since we had made this trip a few years ago.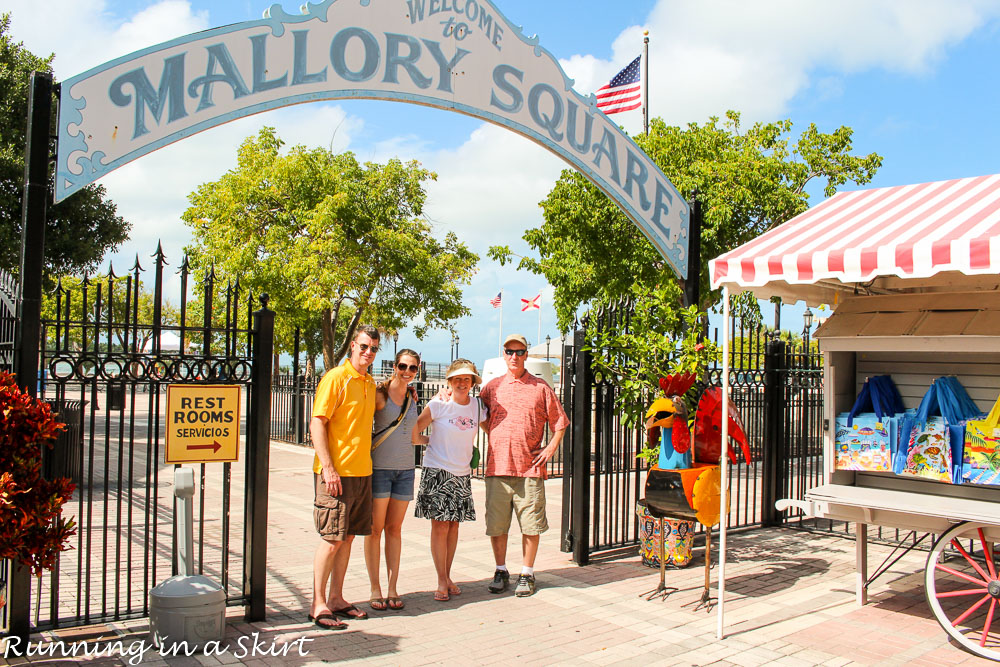 The highlight of the day was a sunset sail and wine tasting. The Hubs and I did this the last time we were in town and loved it.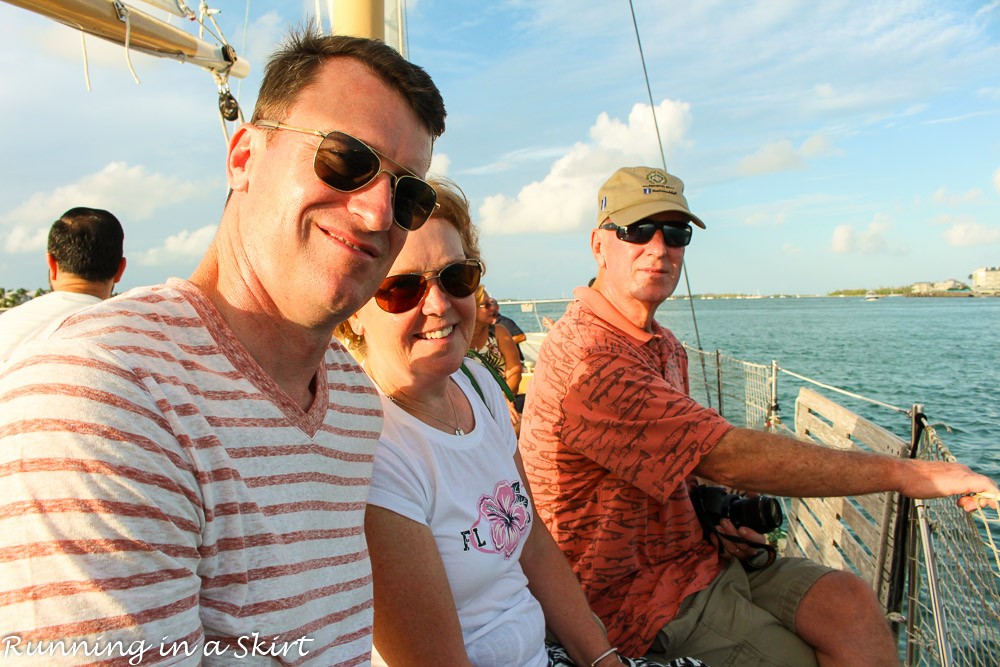 It is so nice to get out on the water to watch the end of the day show.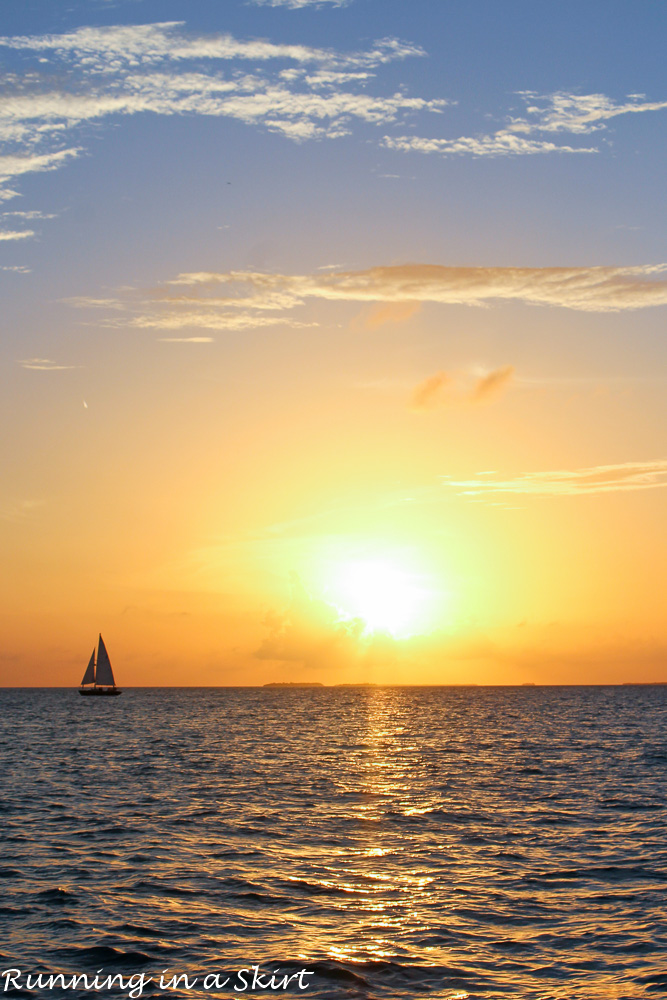 The sunset from the boat was very pretty with lots of colors.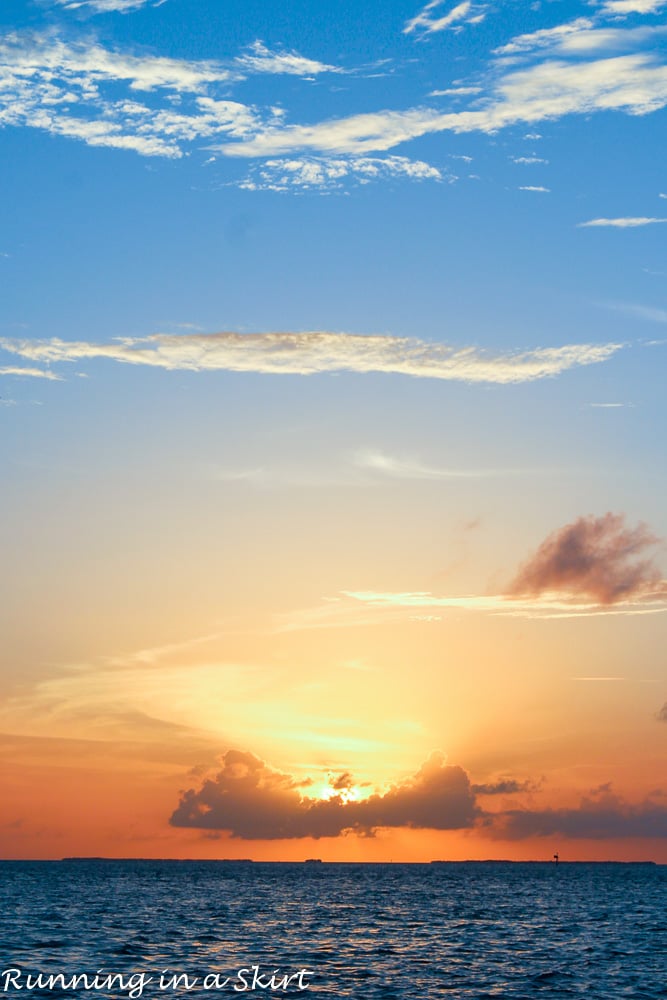 I love the way the sun reflects off the clouds.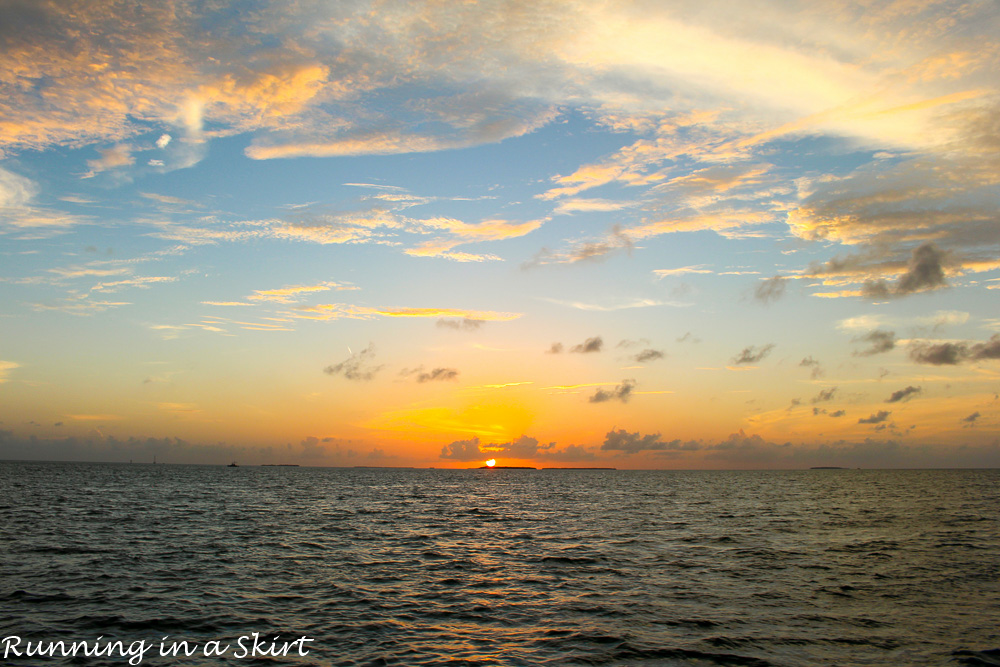 This shot with the birds is one of my favorites though.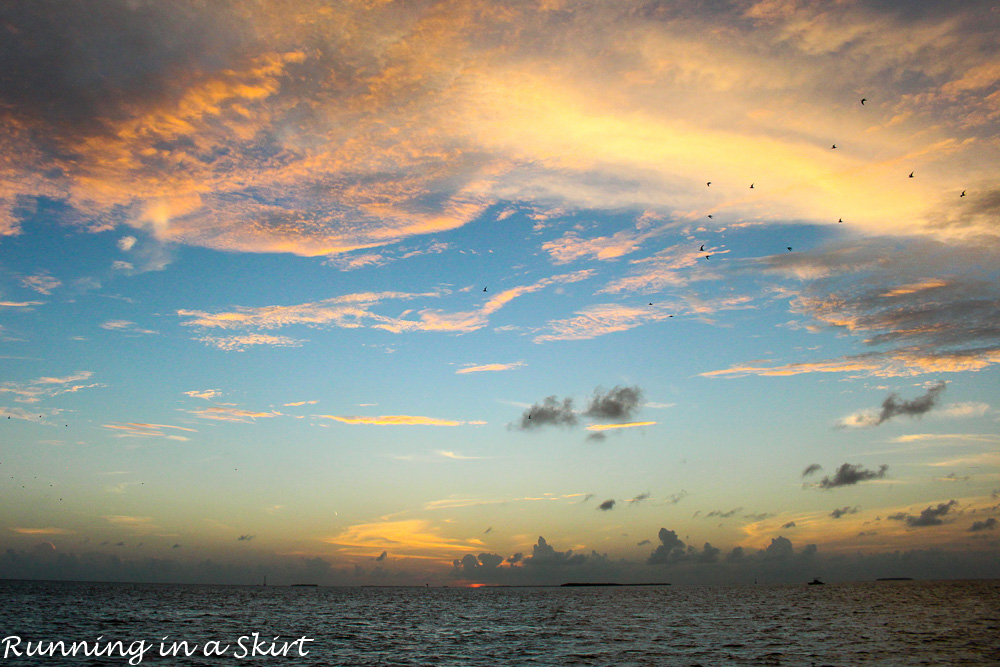 We ended the day with a great dinner and an early bedtime!
The next day started bright and early, including a fruit ceviche breakfast with amazing views. I think I might have been one of the first people awake in Key West 🙂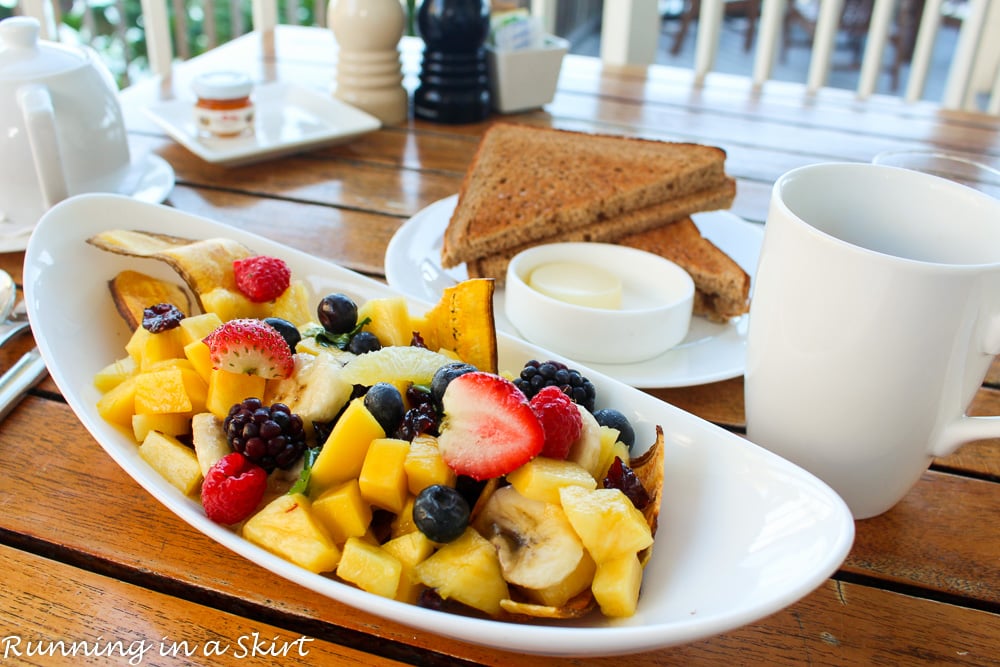 I could eat breakfast with views like this everyday!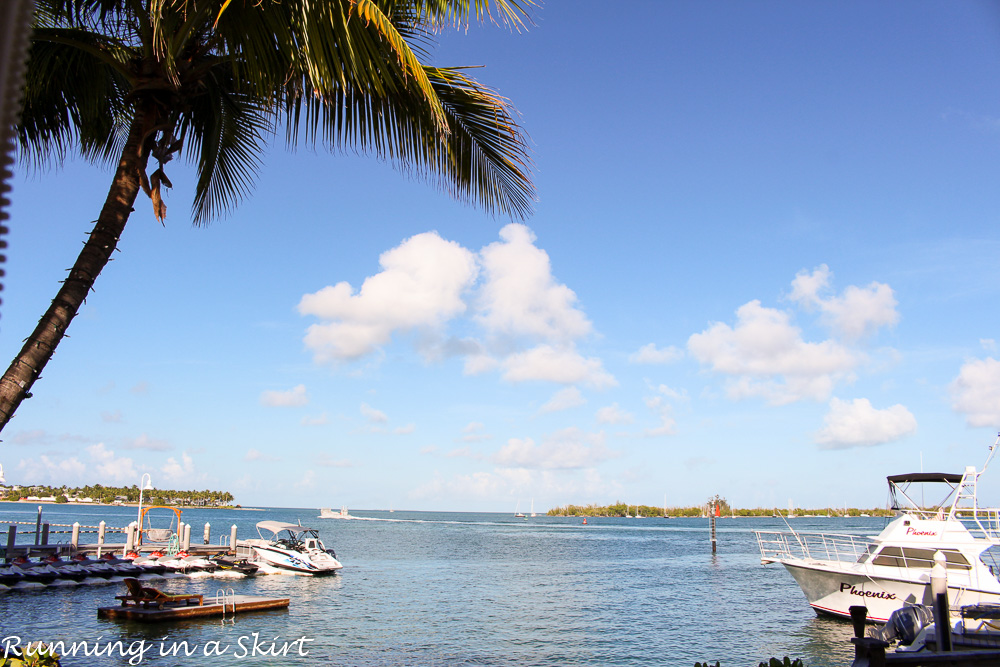 The Hubs was in meetings all day, so I met his parents and played tour guide.
We hit up all the Key West favorites!
Southernmost Point...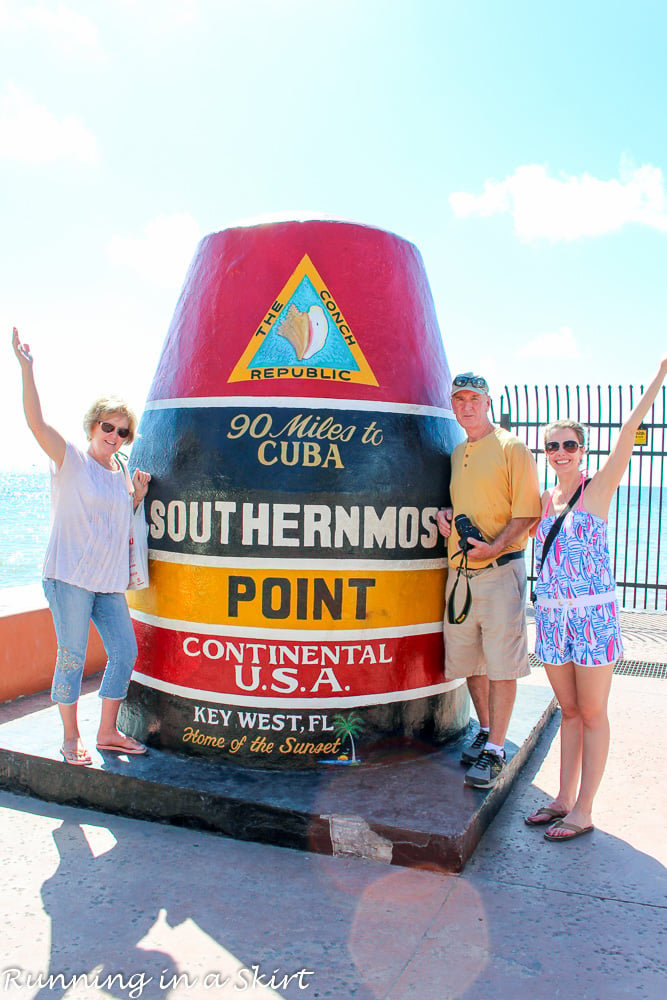 Fort Zachary Taylor State Park Beach...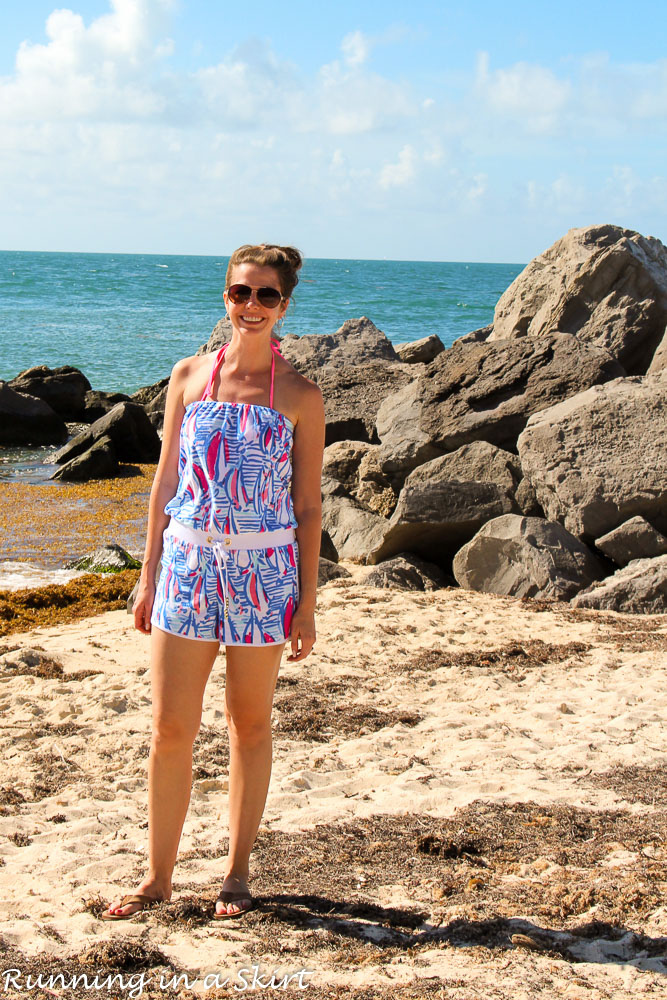 I want one of these signs for my backyard!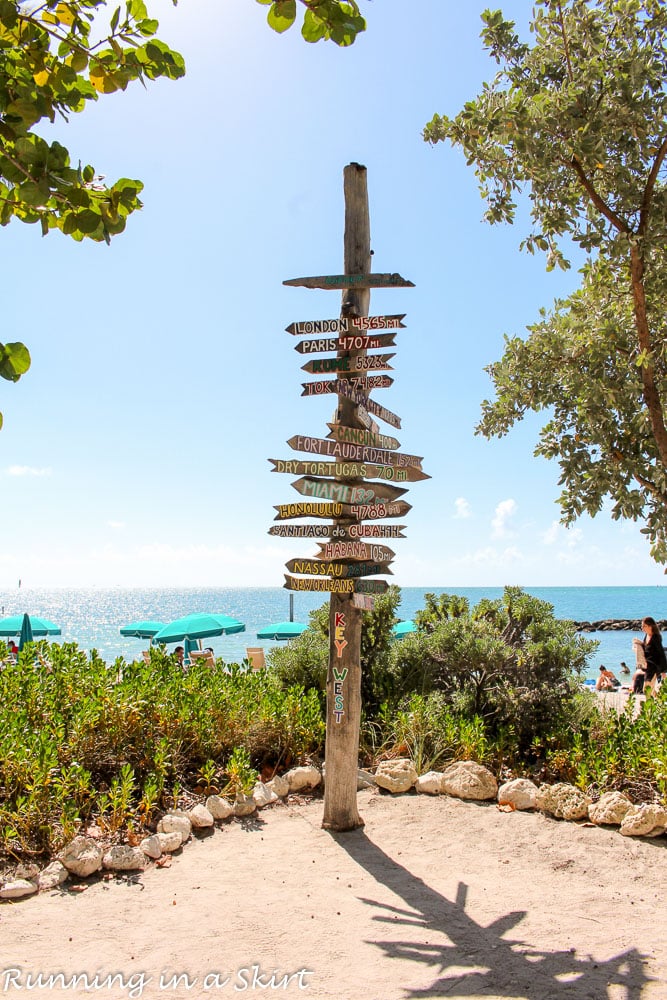 DJ's Clam Shack... (featured on Diners, Dives and Drive-ins)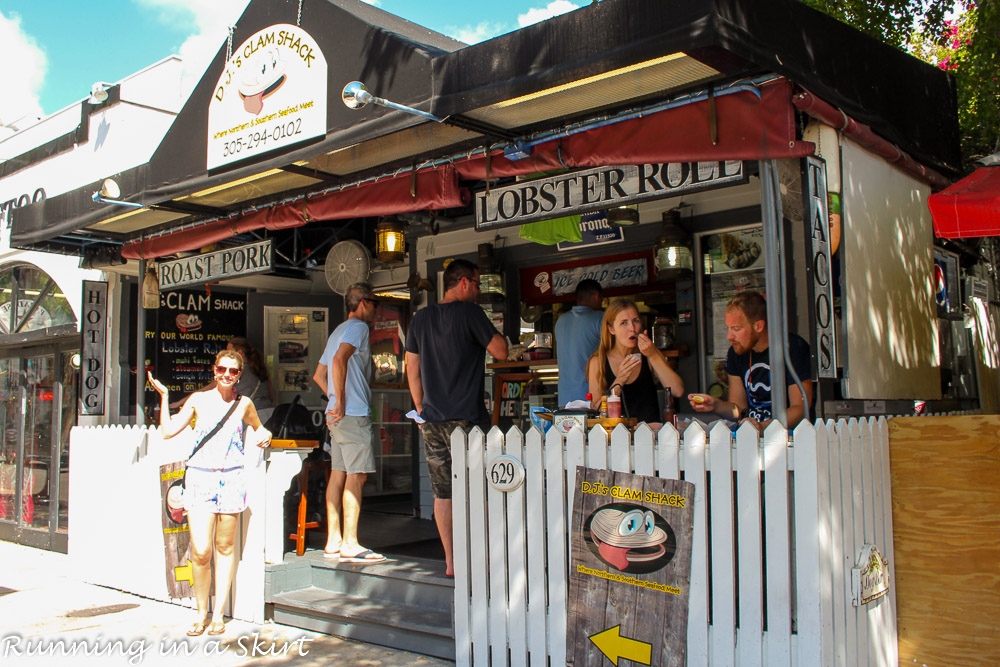 The clams were just as good as I remembered!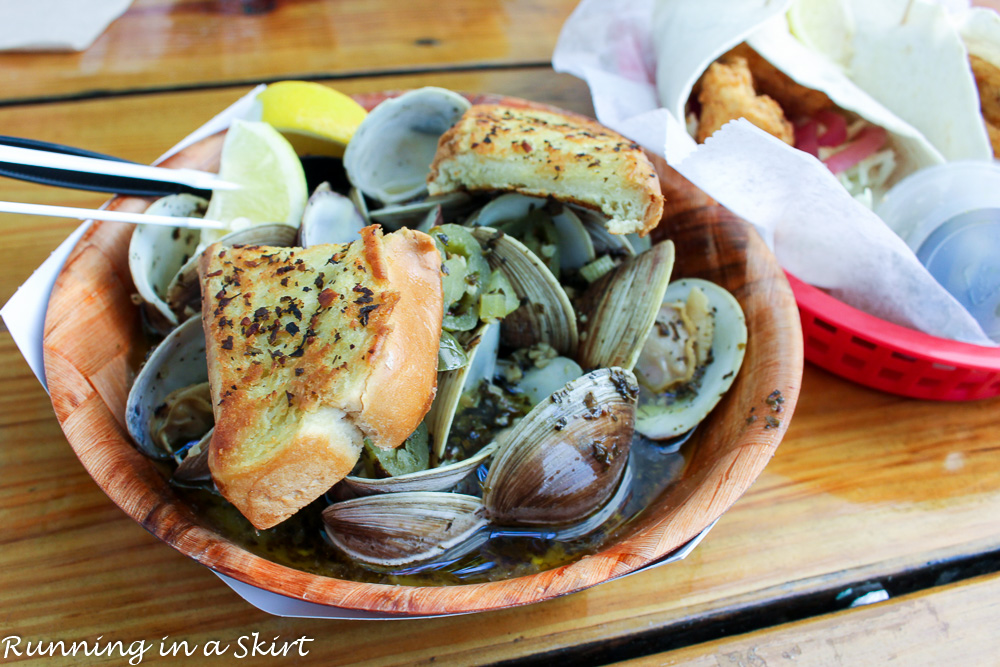 The Butterfly Conservatory. I could have spent hours here taking pictures.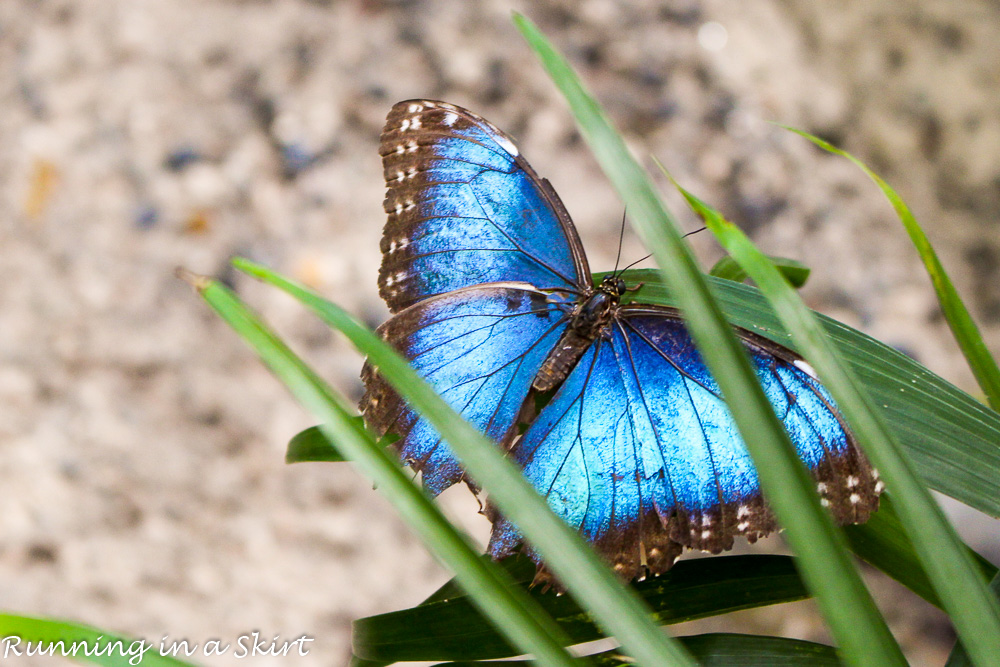 I'll spare you the hundred pictures I took and share just two...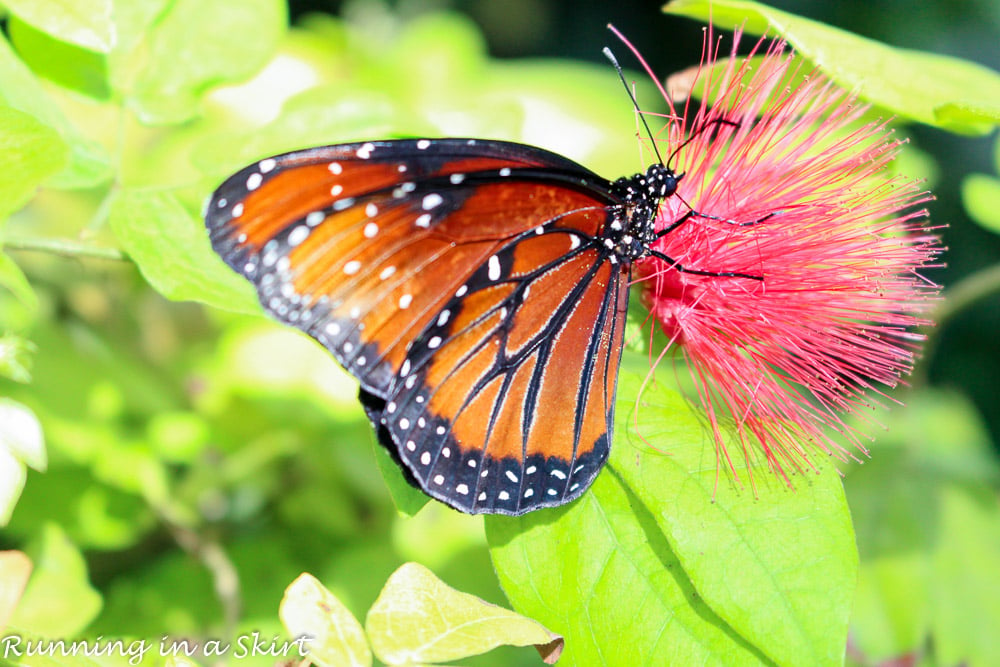 The Hubs got out of meetings just in time to catch the sunset at Mallory Square.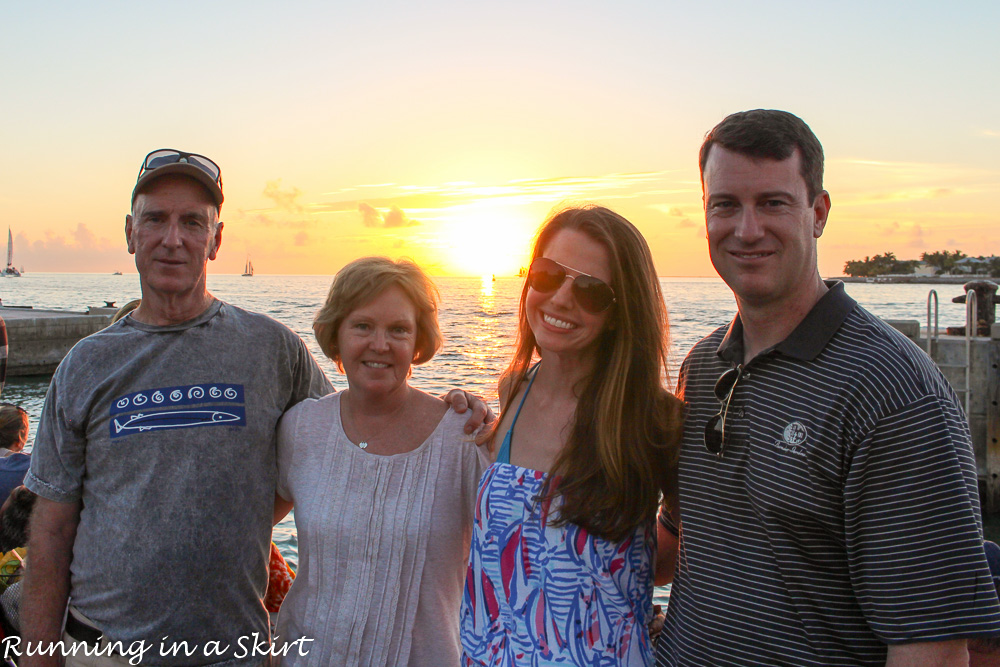 Even from the dock, this sunset is spectacular!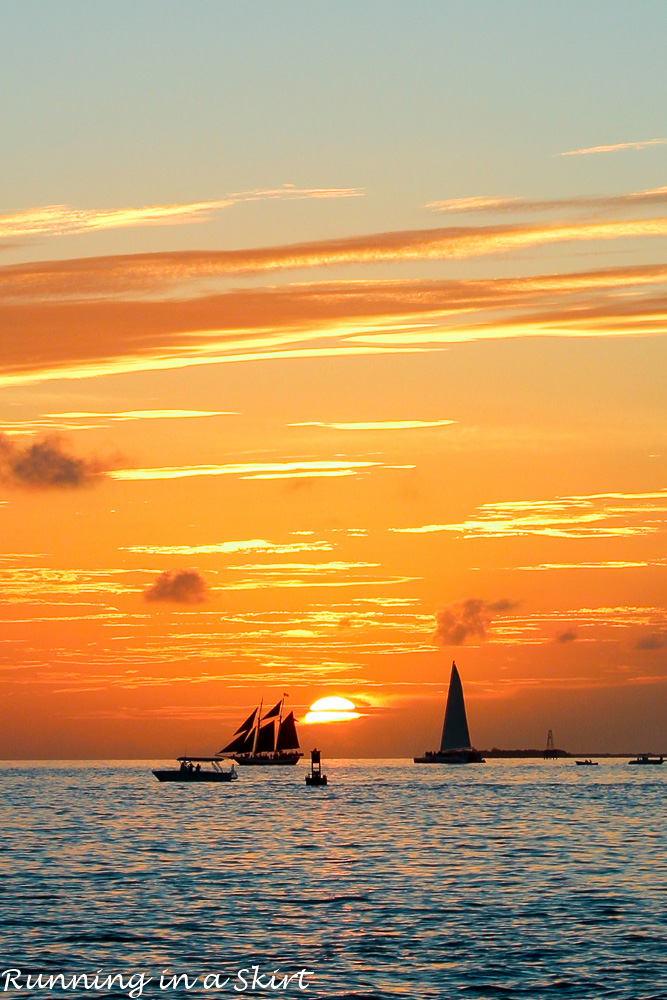 Those boats are the ones we were on the night before.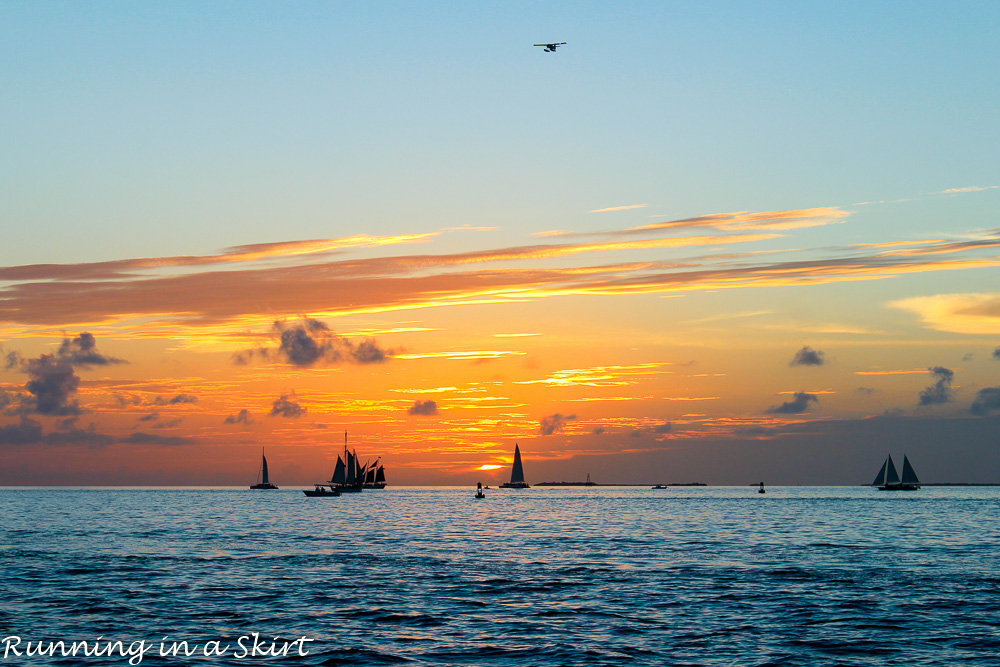 The Hubs parents were leaving early the next day, so we said goodbye and went back to our hotel for dinner and a party associated with his conference.
My last day in Key West I was on my own, so I rented a bike and went exploring. It felt great to get a nice breeze off the bike, get exercise and see a lot of the island in a short amount of time. If you were ever in Key West I highly recommend getting a bike. In my opinion it's the best and most enjoyable way to get around. I found this little hidden gem restaurant on the other side of the island.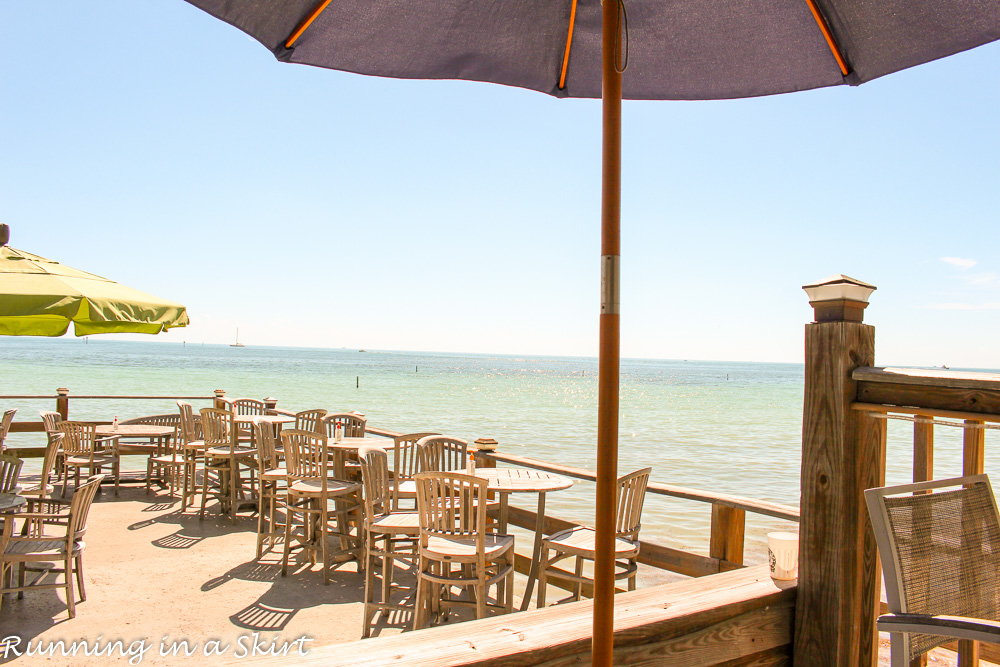 I liked my clams so much the day before, that I ordered another dish of them. This version was a little more refined with fresh tomatoes and white beans. They were both delicious though.
I finished the day talking with some of the other spouses from the conference at the pool.
The Hubs meeting finally ended just in time for a last Mallory Square sunset. The last one might have been my favorite. The colors were very vivid.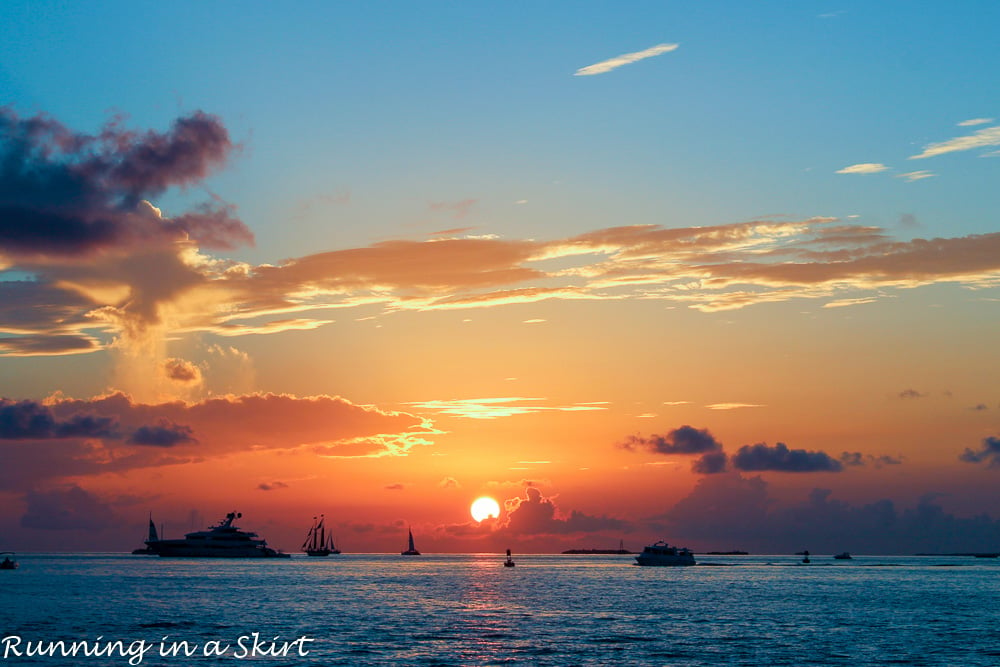 We had a late dinner on Sunset Island, which was really relaxing and tasty.
The next morning we got up early to leave Key West for Orlando. The Hubs needed to get back to work, so he dropped me off to spend a few days with my Dad. I caught another Alliegent Air flight back to Asheville a few days later.
I got back to 40 degrees and crazy mountain winds. I'm kind of missing that Florida heat and sunshine right now, but as always there is no place like home.
Want to learn more about general aviation, what and why I fly? Check out this post about the time the Hubs flew us to the Bahamas!
Thanks for stopping by today. Come back tomorrow for a peanut butter twist on the breakfast favorite. This time I'm using this amazing new crunchy, yet creamy peanut butter find. Yummy!
And of course, have a Marvelous Monday! Thanks for the linkup Katie.
I'm linking this post up for Travel Tuesday and Weekend Wanderlust.
Your turn!
Have you ever been to Key West?
Do you ever ride a bike to get around?