The hubs checked off a bucket list item when we went flying to the Bahamas this past weekend!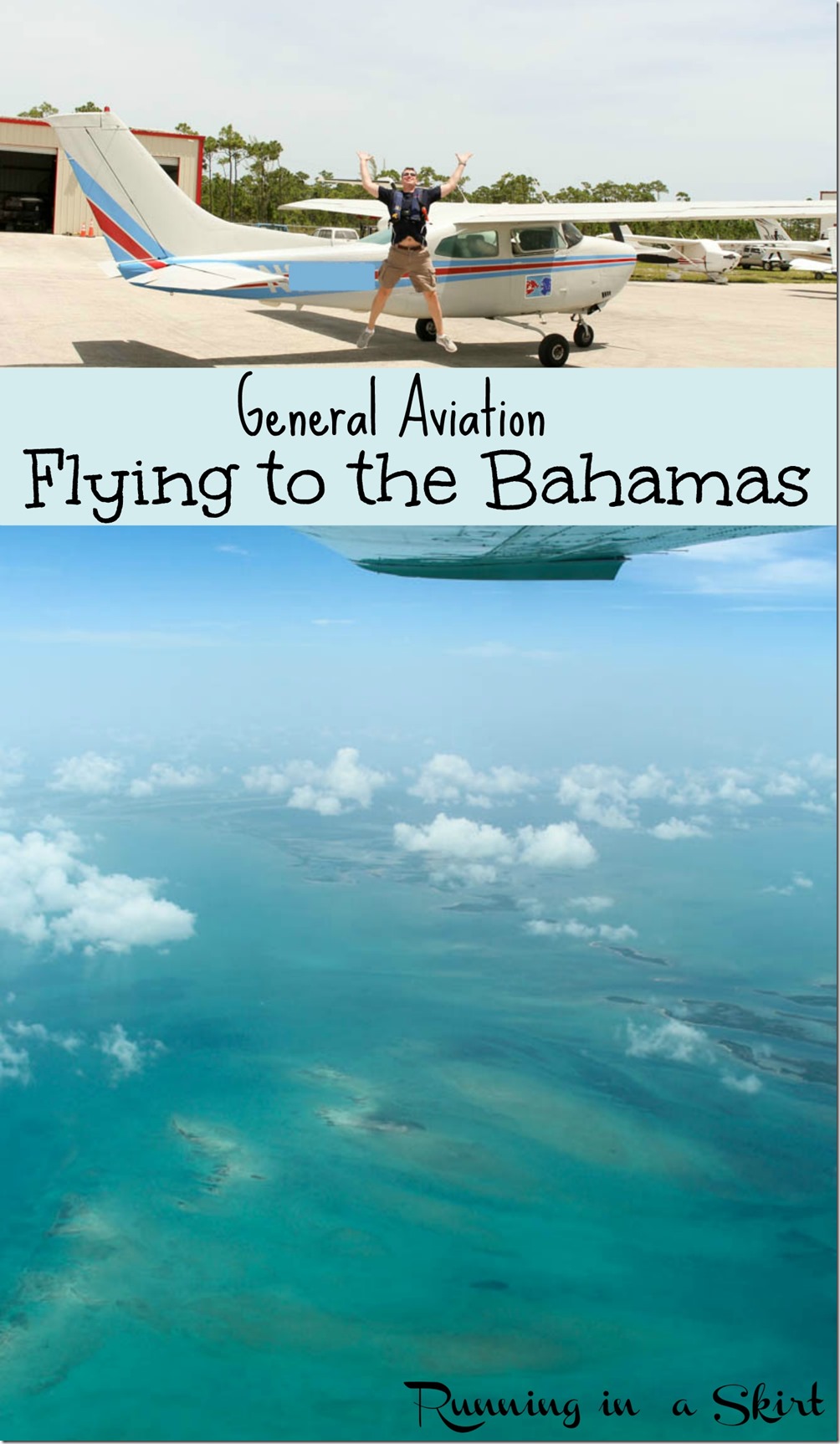 Hi guys!
There is something I've been wanting to write about for a long time on Running in a Skirt.
The hubs' hobby is general aviation and he is a single-engine airplane pilot.
I shied away from talking about it for so long because I felt like you guys would think it was too crazy or you would think I was trying to be too fancy and turn away. Because before I understood general aviation, I thought the same things. I thought NORMAL people don't fly their own planes… that's nuts. I even told the hubs on our first date that I would NEVER fly with him.
Never say never, my friends… 🙂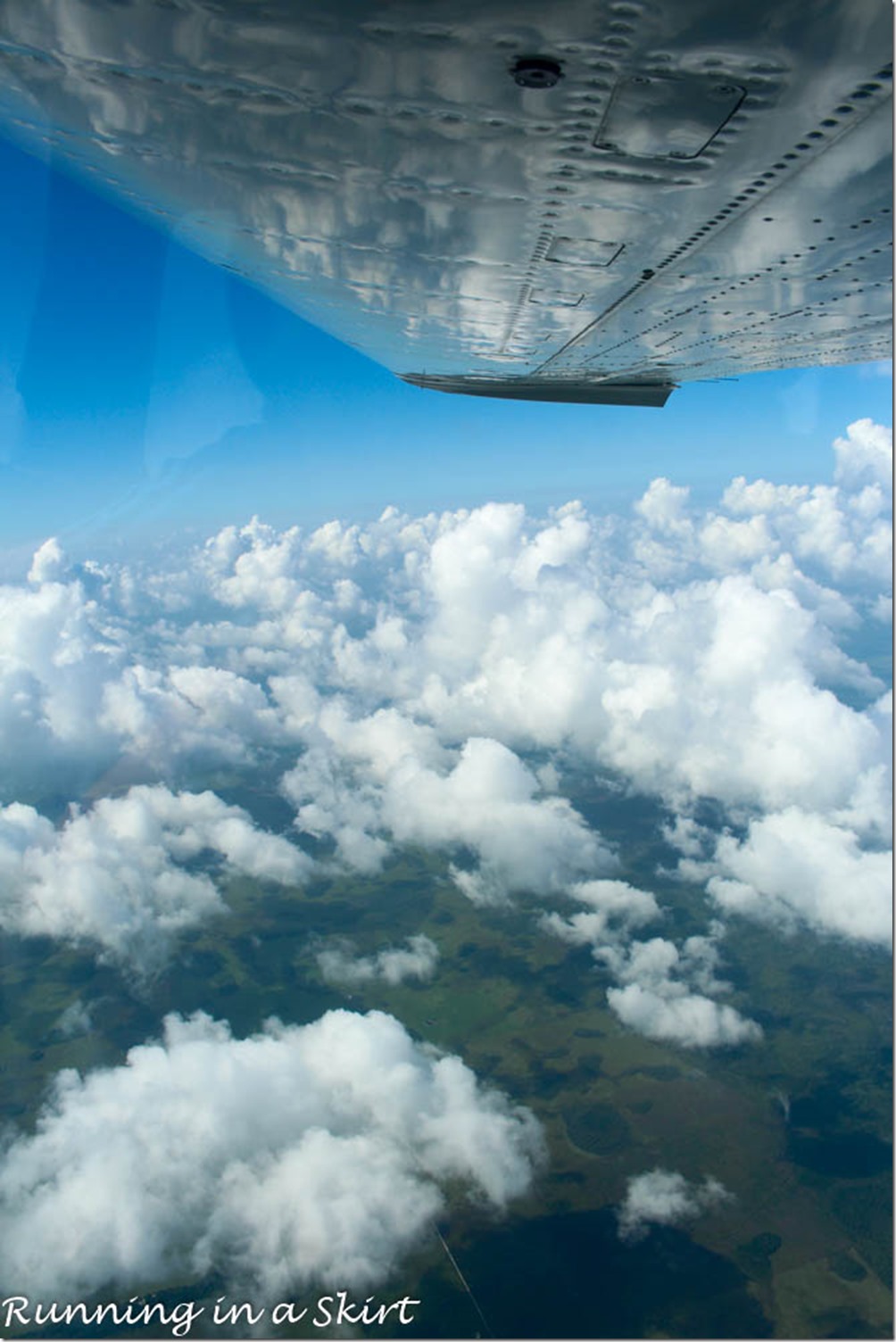 We fly a very small, very unglamorous, late 1970's model Cessna 210. We share ownership of it - which cost less than most cars/trucks today. There is no air conditioning, no bathroom, it is pretty cramped and there is honestly nothing fancy about it.
But it is an excellent, safe and relatively fast airplane that gets us where we want to go in much less time than driving. AND it is actually safer than being on the road.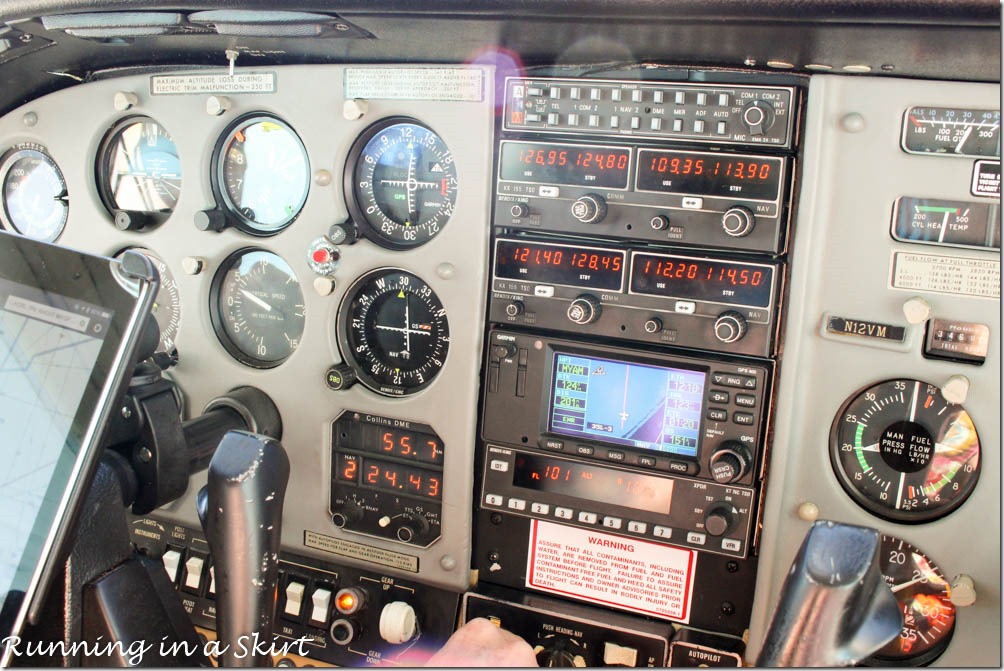 The hubs is the most methodical, organized person on the planet and if anyone should be a pilot, he should.
Flying is a big part of both of our lives now, and although I am NOT a pilot (I'm WAY too scatterbrained!) a love of general aviation is something we share. I use my meteorology skills to make sure we are flying in safe conditions. A pilot and meteorologist is the perfect general aviation match!
I don't intend to make Running in a Skirt a flying blog, but I do want to share tidbits here and there when there is something as share-worthy as this. I really hope you simply find it as interesting as we do.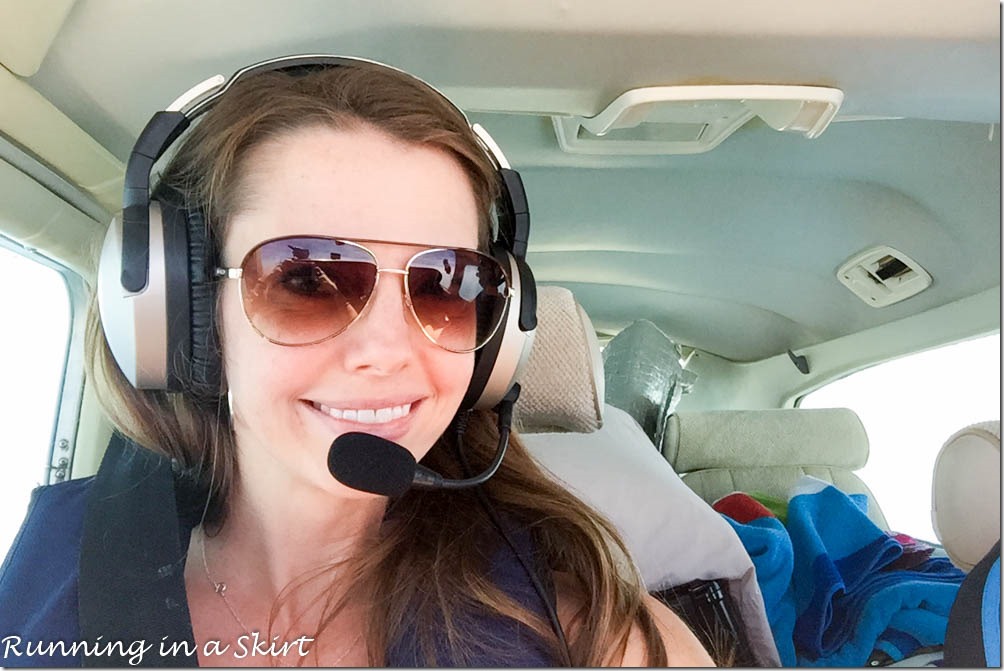 So that brings me to the actual point of this post…
Our little beach vacation last weekend was a trip to the Bahamas! AND the hubs actually flew us there.
This is our last glimpse of the Florida coast before heading out over the Atlantic at 10,000 feet.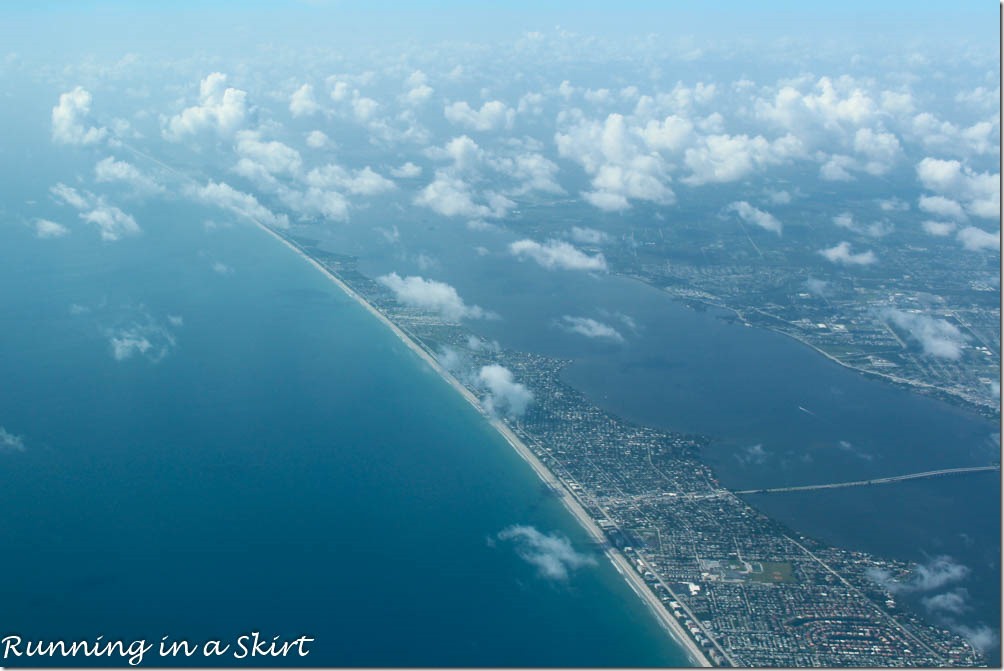 The hubs has been planning this trip for years and it was a bucket list item for him, equivalent to us runners finishing a marathon.
While we have flown all over the east coast and even to Key West, we had never flown out of the country before or over open water for so long. Just the paperwork alone involved in the trip was a bit daunting!
But the Hubs has been studying plans and charts all year in hopes that we would find a time to go soon. And we finally did!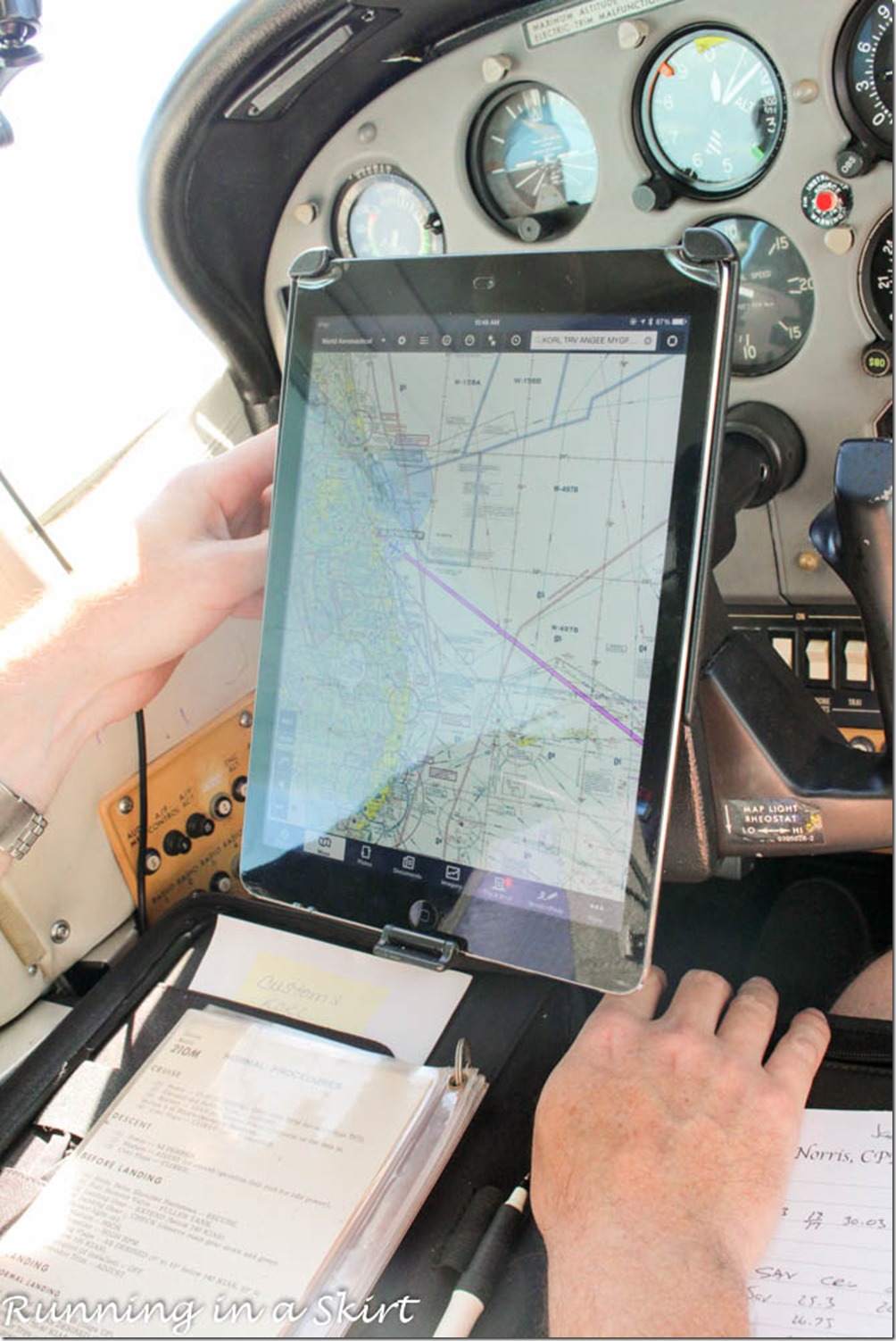 It took us about 2 ½ hours to reach Orlando where we spent the night with Pops. The next day it took another 30 minutes to reach the coast and just under an hour in the air to reach the rich blue waters of the Bahamas.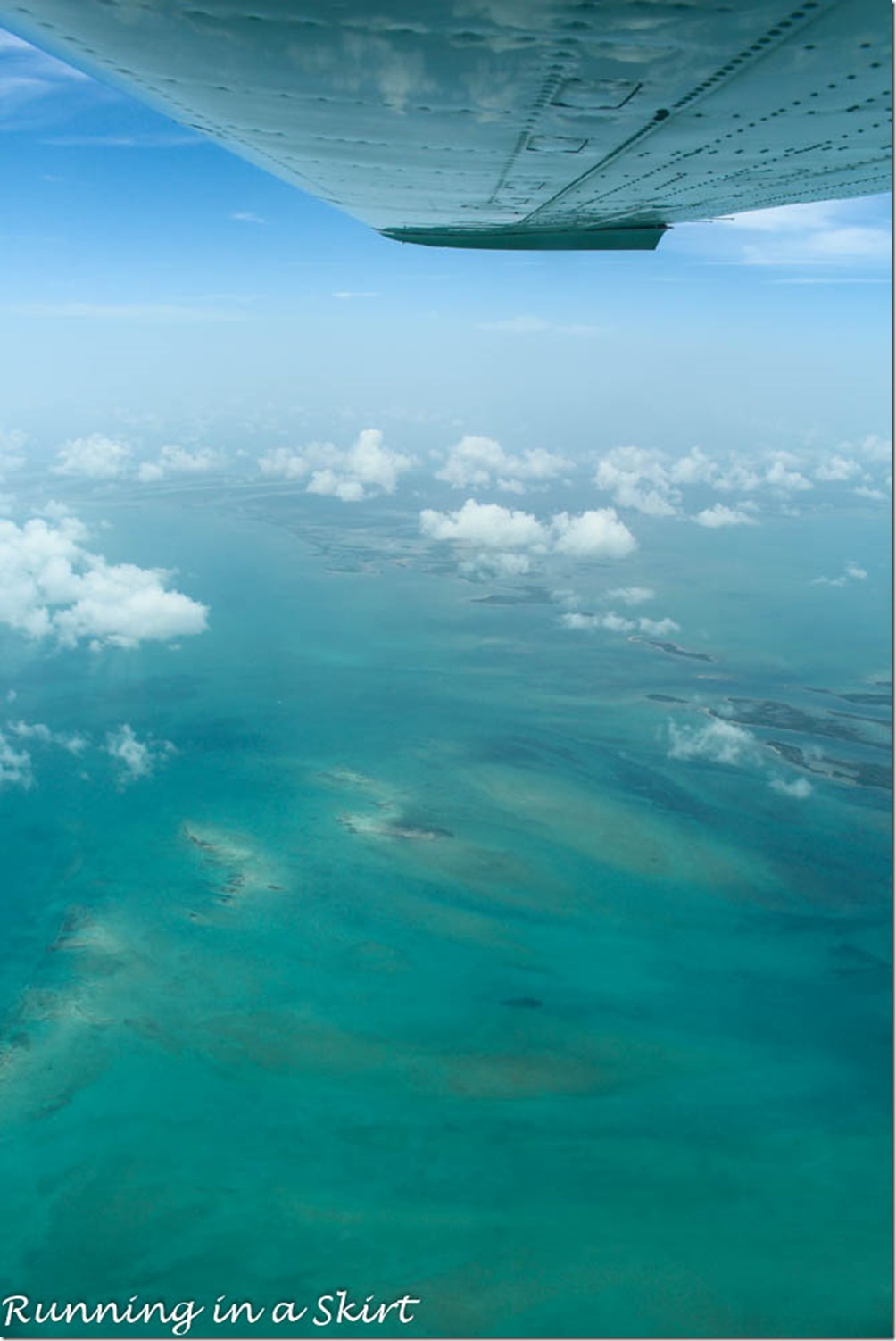 Our destination in flying to the Bahamas was the Marsh Harbor airport in the Abaco island chain of the Bahamas. From there we planned to take a ferry boat to Hope Town, Elbow Cay for the long weekend.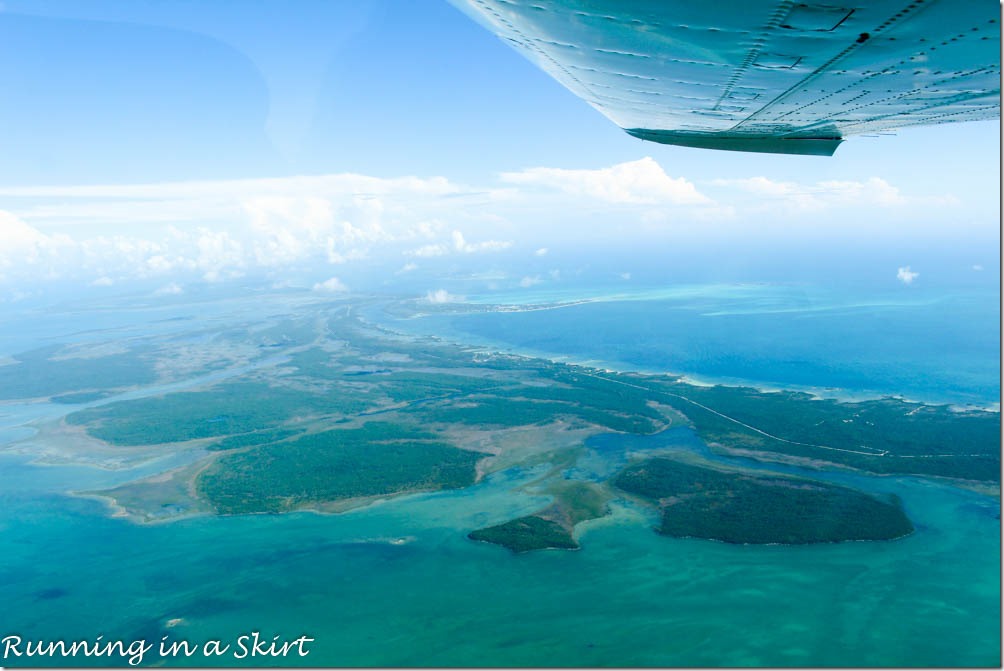 After a lot of planning and anticipation our flight was relatively uneventful.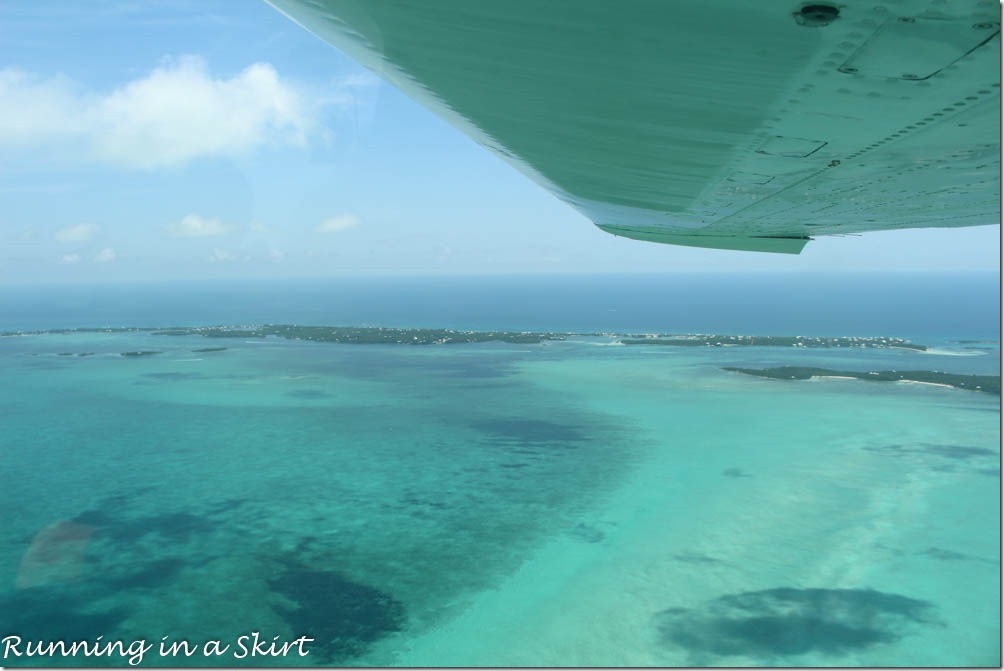 We landed smoothly at the Marsh Harbor airport and I gave the hubs a 10! for an excellent landing.
I rate all of his landings and he always gets at least a 9 for taking me to the beach!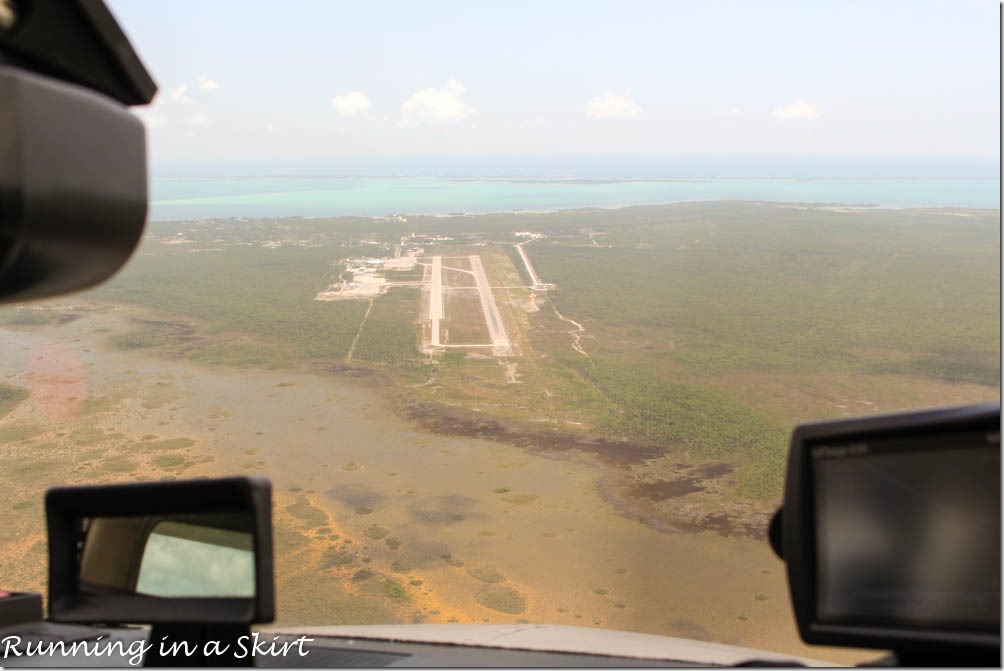 Check out this GoPro Video the Hubs made of the flight including the landing.
We climbed out of the plane and we were in the muggy and tropical Bahamas!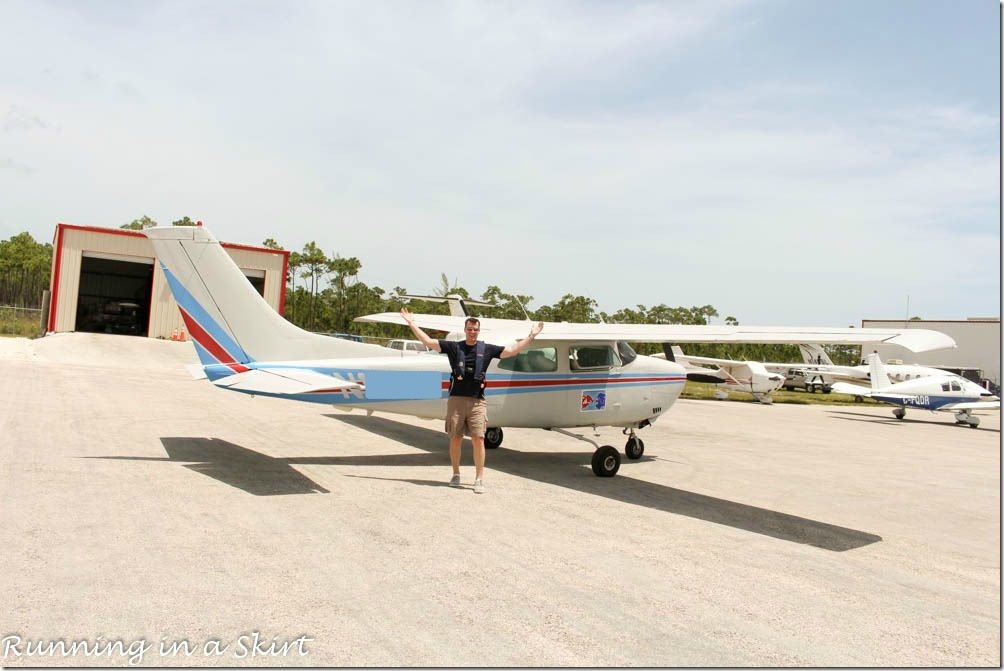 What an amazing ride and trip! Flying to the Bahamas is something many general aviation pilots dream of, but never have the chance to do. We are so incredibly blessed!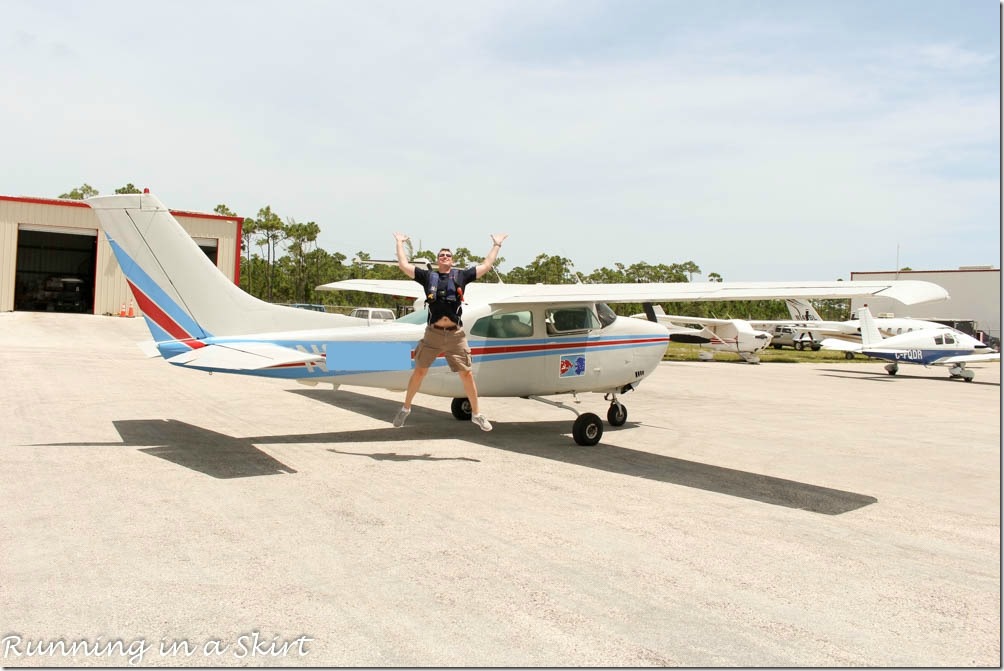 Once we landed we got a taxi to the dock. Next stop Elbow Cay and Hope Town, which is a tiny island with mainly golf carts and bikes running up and down the streets.
I'll pick up our vacation story from there in an upcoming post. But just for a little teaser… it includes the most AMAZING sunsets, fresh seafood, pink sand beaches and views like this…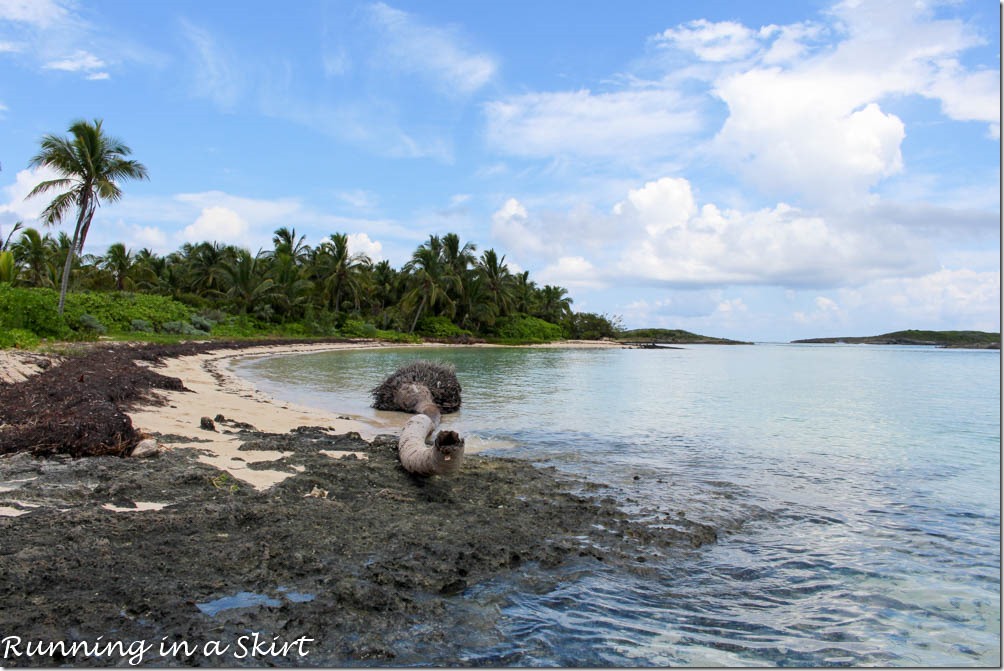 I hope you all had a magical weekend too. I hope you all enjoy my flying story as much as I did!
Find out how the rest of our trip to Hope Town in the Bahamas went HERE!
Your turn!
Have you ever flown in a small plane?
Have you ever been to the Bahamas?