Happy Wednesday friends!
Don't you love a short week? We're already half way through- holla!
I had such a great time in Pittsburgh this past weekend visiting my family that I thought I'd share a few pictures. It's been a long time since I've had such an action packed Memorial Day weekend!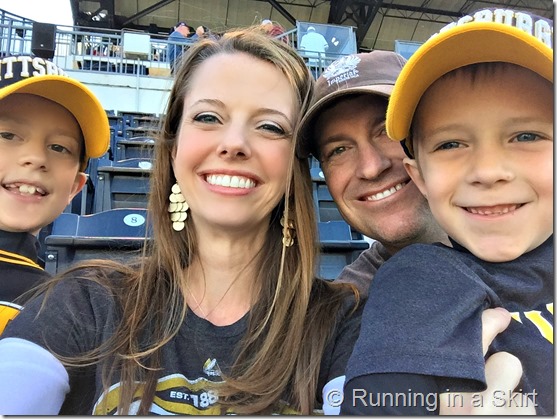 On Friday my in-laws took the family to a Pirates game! I had never been and it was such a fun thing to do.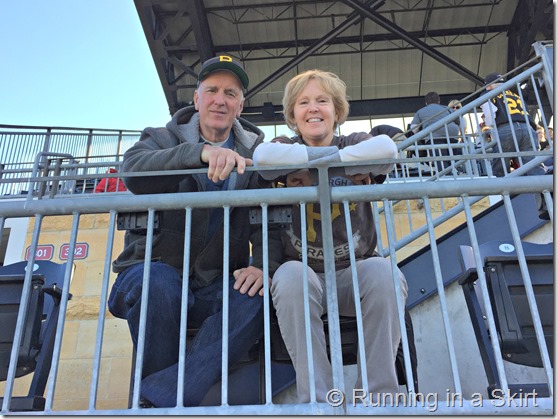 The only problem was it was freezing! A front came through the day before and it was so windy and cold. I actually packed my winter coat for the game. I had never been so cold on Memorial Day weekend before! I'm such a southern girl!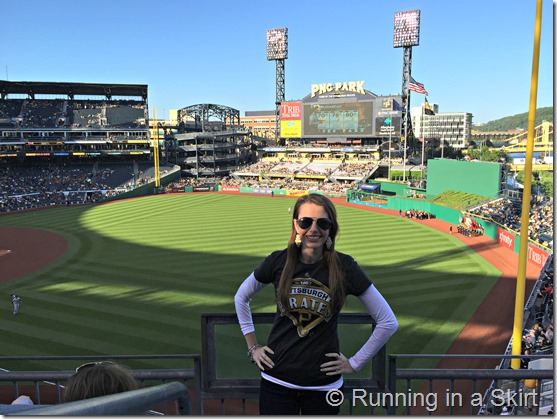 My in-laws bought the tickets where you can eat all the ball park goodies you want, so I filled up on my fair share of nachos and peanuts. I might have met my quota for a long, long time.
You should have seen the food my nephews packed away! They had a blast.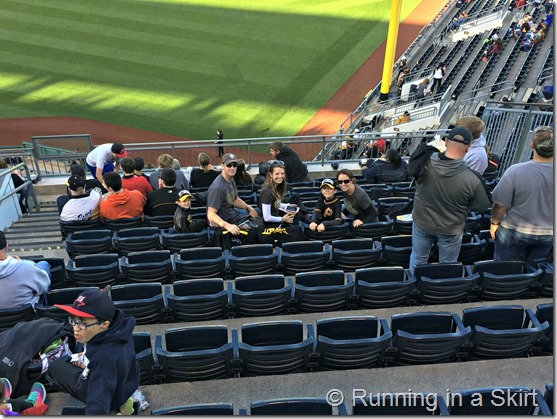 Saturday we were supposed to go to my nephew Cole and Ty's baseball games, but they both ended up hurt! It was so sad. One of Cole's friends accidently hit him with a hockey stick in the mouth and Ty broke his arm jumping off a swing. I was heartbroken for them. Especially Ty because he LOVES baseball. He put on a brave face for us.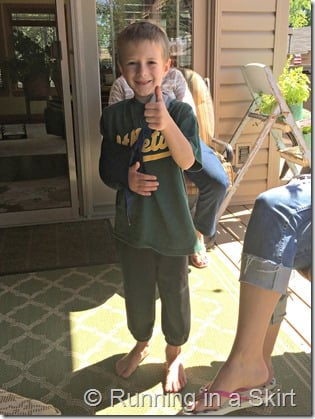 We did end up eating at Primanti Brothers, which is the hubby's favorite place to stop at in Pittsburgh.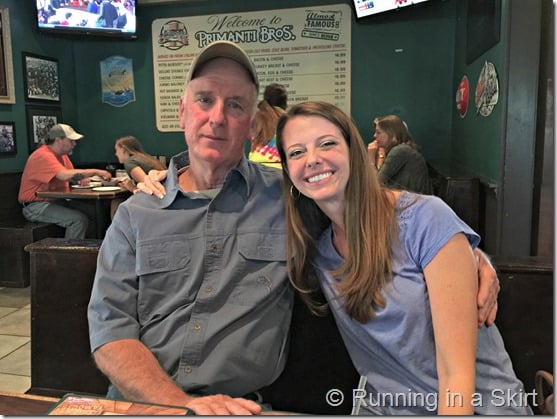 If you aren't familiar with it, they put the slaw and fries inside the sandwich. It's normally a steak sandwich, but they actually make one with egg and cheese. Occasionally I'll get one just because it's such an authentic Pittsburgh experience.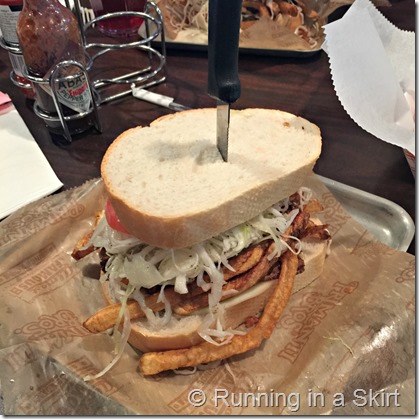 It's pretty tasty even without the meat.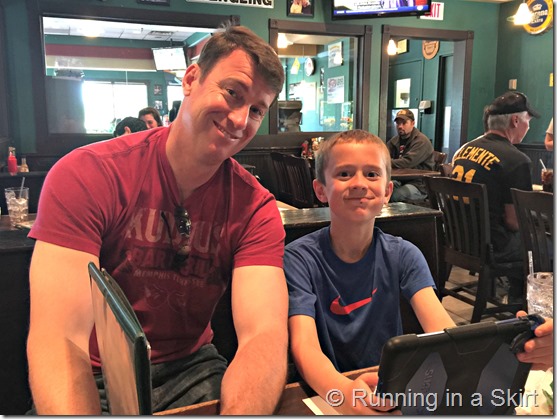 We had to cancel our dinner plans out because the boys got hurt, but we ended up talking and hanging out by my mother-in-laws fire pit, which was a lot of fun.
Sunday, we went back to downtown Pittsburgh and visited the National Aviary. I've been to Pittsburgh dozens of times, but didn't even know this existed.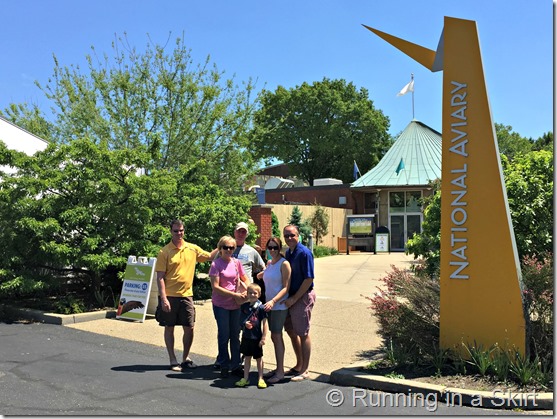 I saw a Toucan…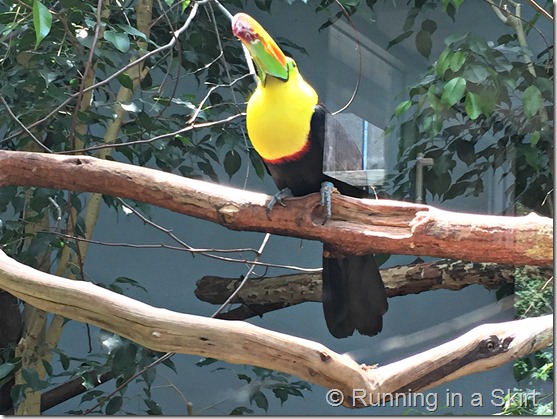 Penguins…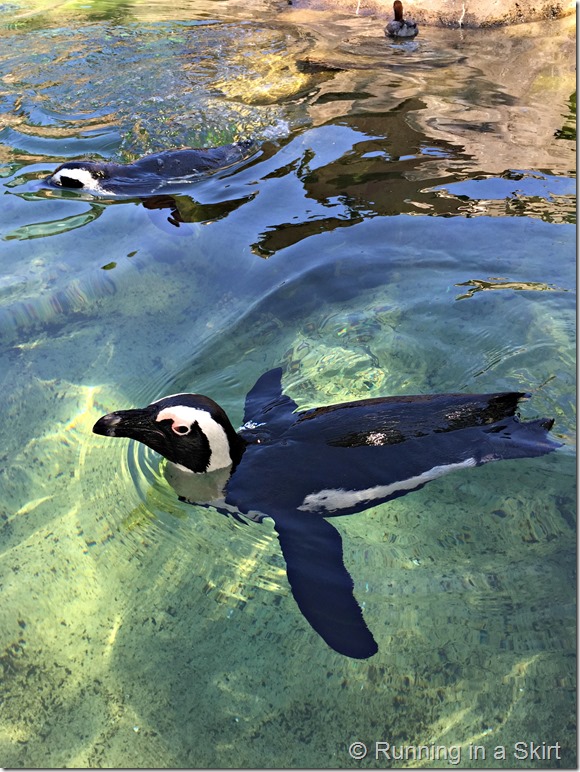 a Scarlett Mccaw…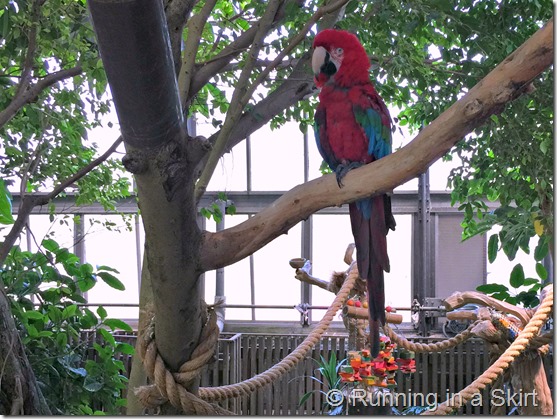 …and this cool bird! I was a happy camper!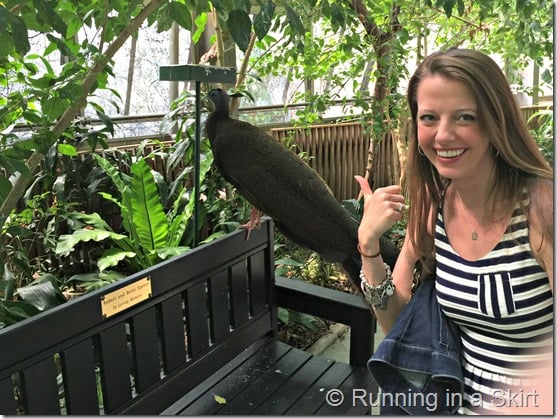 We finished off the day with my Father-in-law sharing "Icy-balls" with me.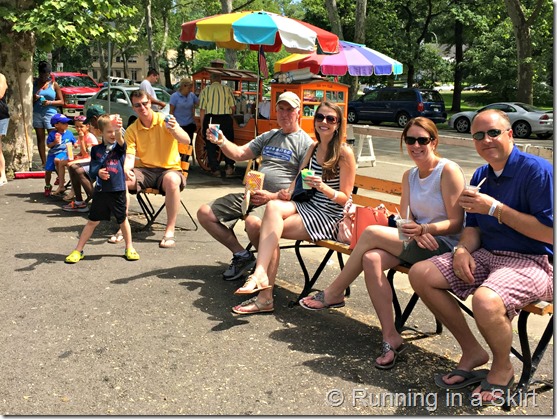 This man has been selling these treats in this same cart, at the same location since my father-in-law was a young boy. It's another Pittsburgh institution!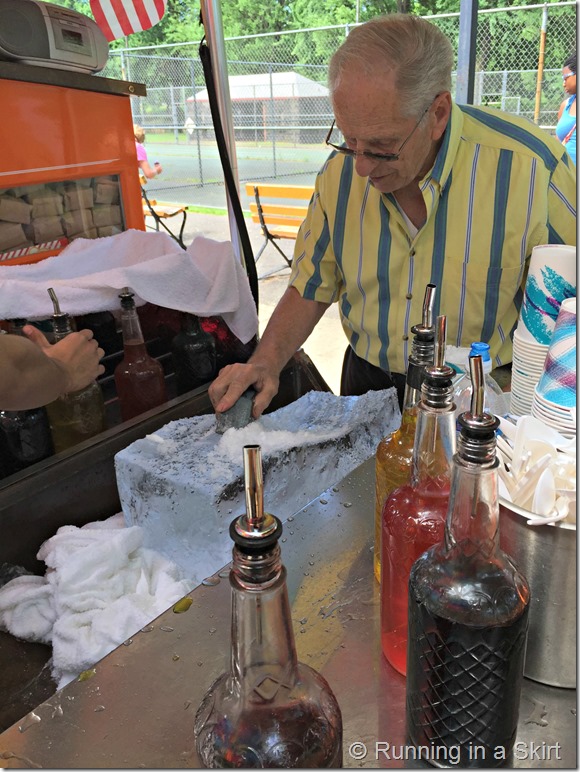 It's basically a snow cone but made with hand shaved ice. He is shaving the block with that metal contraption. What a perfect summer treat! Luckily by this point the weather got the memo that it is finally summer.
Monday we woke up early to come home. It never seems like enough time, but we had a great weekend! Pittsburgh gets a bad rap, but it is really a very cool place. Especially when it is not freezing- haha!
I hope you guys had a great Memorial Day weekend as well!
Tomorrow I'm sharing my go-to recipe for making asparagus on the stove. It's simple, delicious and a total crowd pleaser!
Your turn!
What did you do Memorial Day weekend?