Happy Fashion Friday friends!
I hope you had a great week! I did. I finally started running again this week after the whole ankle injury debacle. After I walked on Saturday at the March for Babies without any pain or trouble, I tried to run Monday. To be honest everything hurt expect my ankle! Wednesday's run went a bit better and I took it slow and steady getting in three miles. It might take me a few weeks to get my groove back, but I'll be patient. I unfortunately know how to play the come back game all too well!
Now that we are unofficially heading into summer, let's talk fashion.
It's full on dress season for me. I'm basically circulating though my favorites right now, greeting them like old friends. It's so nice to switch to a new season of clothes.
This chevron maxi dress is a classic favorite of mine that works well for just about anything.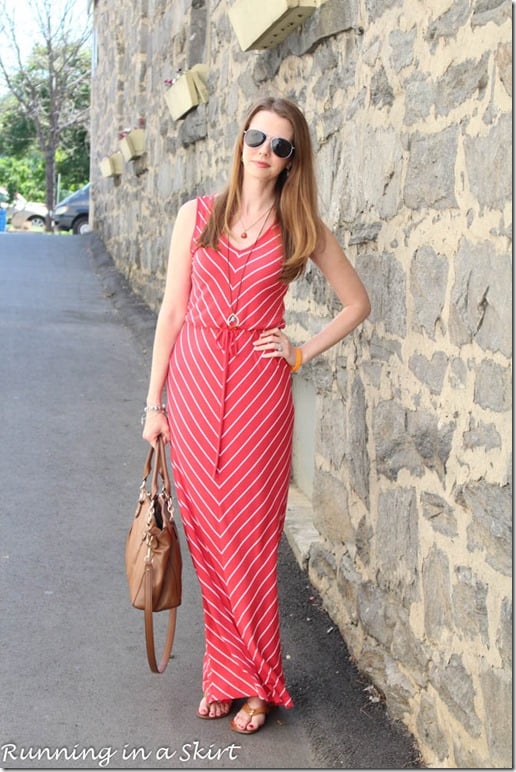 I love that it has a flattering V neck and wide straps to cover bra straps.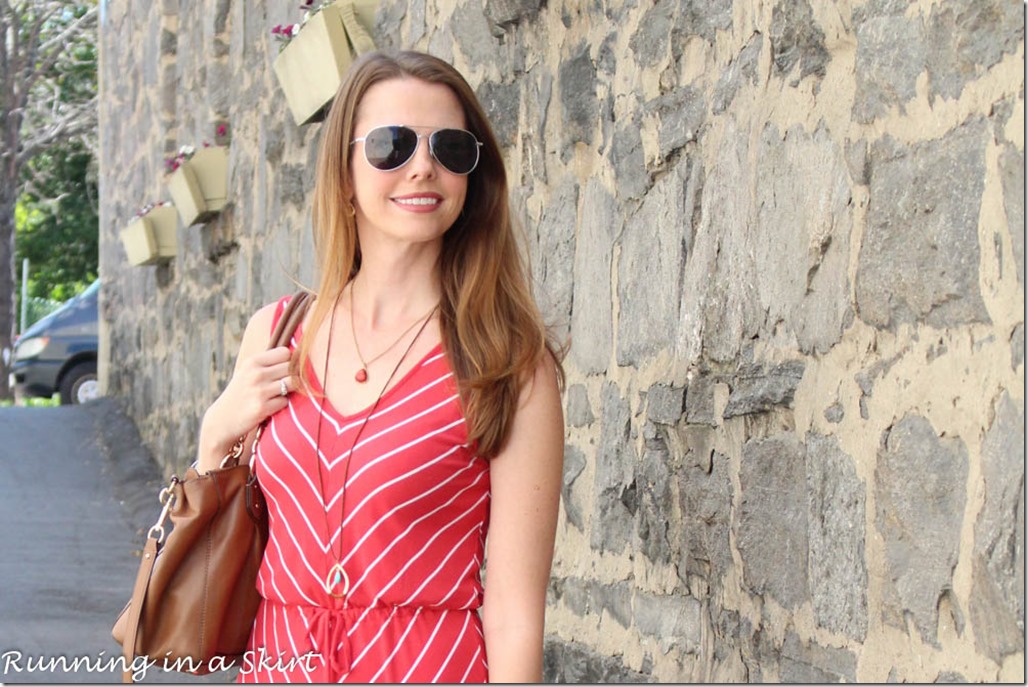 I also love the way the stripes have a flattering V shape. I pair it with a double necklace and my Tory Burch brown flip flops.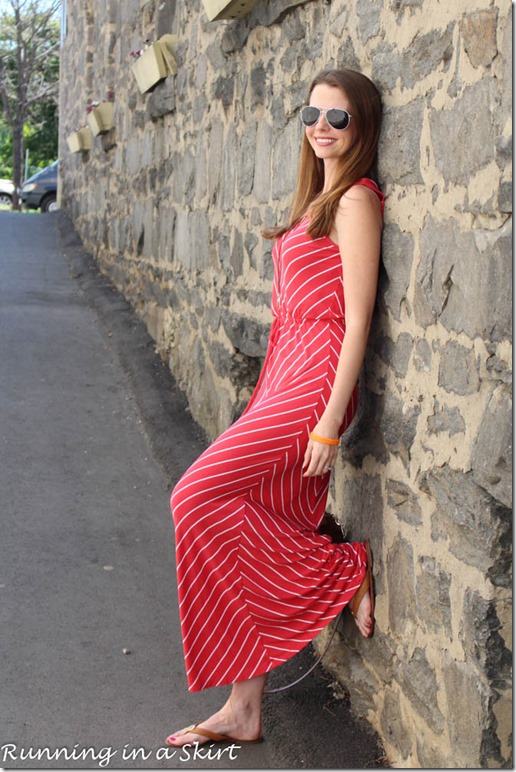 Simple spring-summer style at it's best!
Shop the look:
Dress: Target (old) Similar dress HERE (black & white), HERE (teal) & HERE (pink & blue)
Shoes: Tory Burch
Sunglasses: Ray Ban
I hope you have a fantastic Memorial day weekend. I'd like to thank those who have lost loved ones who gave their lives to protect our freedom. Your sacrifice is something I will never forget.
Have a beautiful day, dear reader!
I'm taking Monday off for Memorial day to spend time with my family, but I'll be back Tuesday with a tasty recipe involving grilled veggies and goat cheese. You can't go wrong there!
Thanks to Nicole for the Fit and Fashionable linkup! I'm also linking up with Joylynne Shane for Fashion Friday.
Your turn!
What are you doing for Memorial Day?