The Asheville area March for Babies was a hit! I was thrilled to serve as the Event Chair this year and support such a wonderful cause!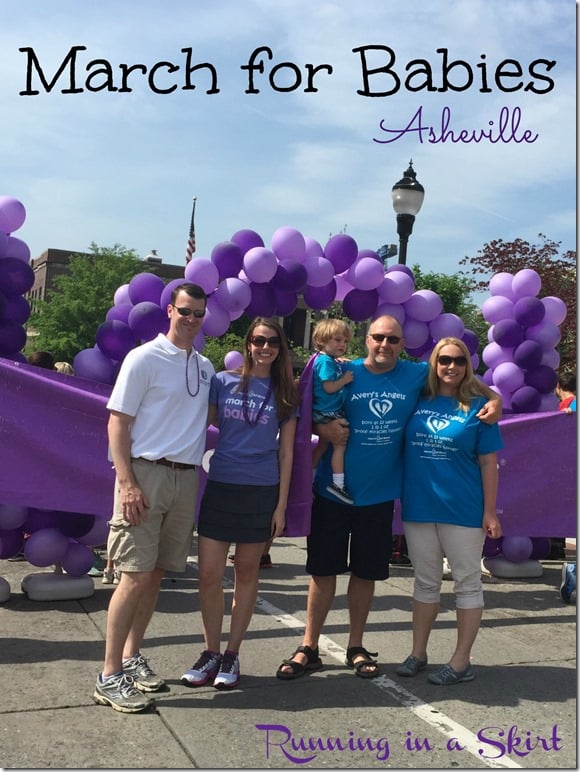 Hi friends! Happy middle of the week—I'm doing a happy dance already!
I'm still on cloud nine about March for Babies! I had so much fun at the event and it was so great to see friends, family and community members rally together for such a great cause. My brother Tommy, my sister-in-law Megan (and baby Owen,) my Dad and his friend Edward all traveled to Asheville just to attend the walk. Dad got sick and could not walk, but I still really appreciated my family coming from so far to support me and the March for Babies.
The March for Babies is a three mile walk through downtown Asheville supporting the March of Dimes. The March of Dimes mission is to support pregnant women and help babies have a healthier start. Their goal is to learn more about prematurity and one day stop it. They also really support women being healthier in general, so this was such a great partnership with my blog and my new goals in life. If you want to learn more about it, read this post.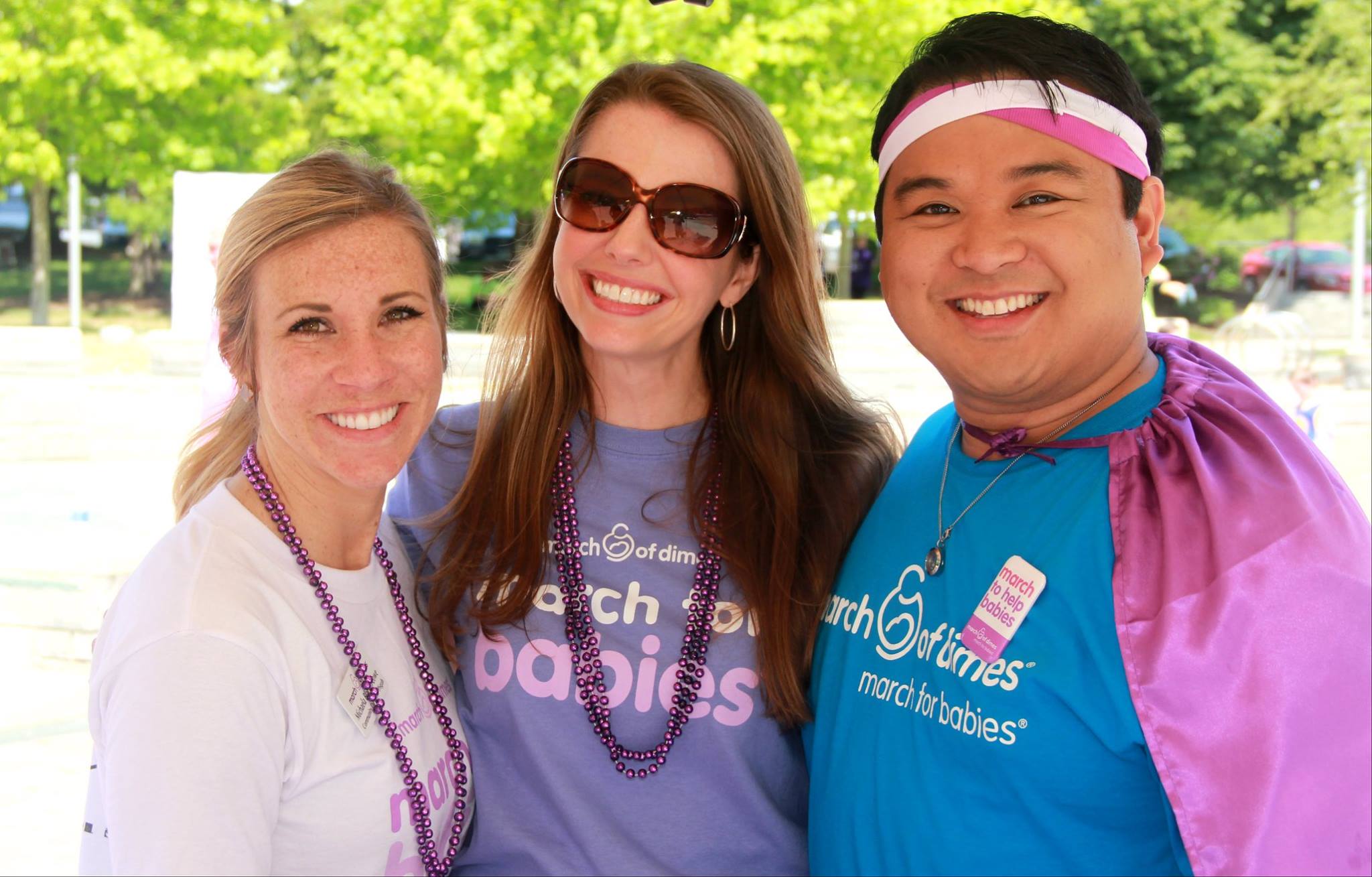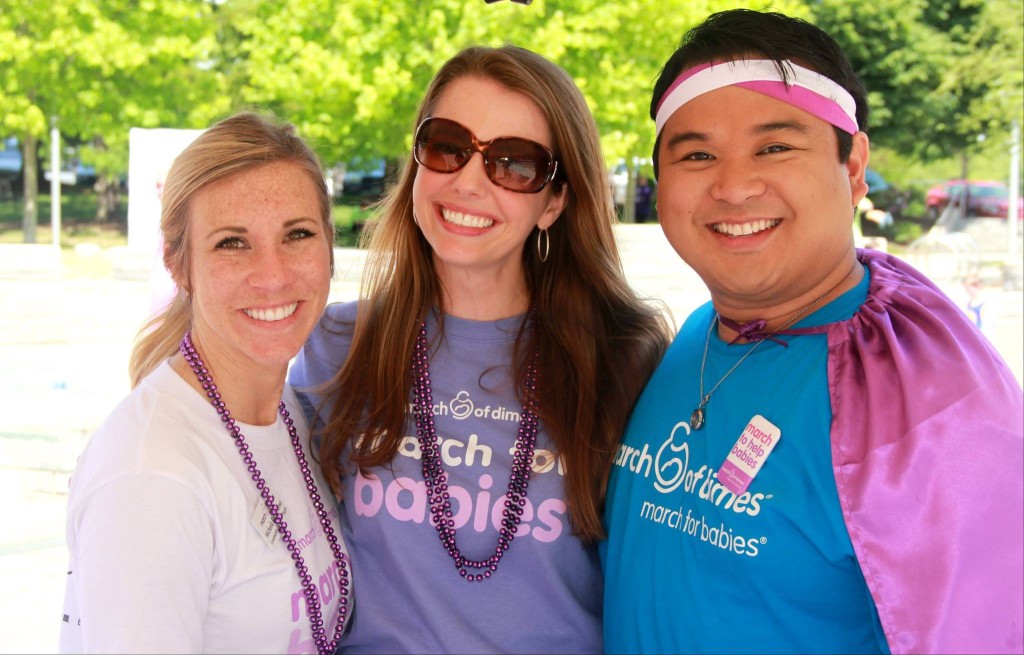 (Photo courtesy of Donald Lantham)
Asheville March for Babies 2015
My day Saturday started off really early volunteering to get Pack Square ready for the fun.
My good friend Megan and I needed to assemble the balloon arch. It seems easy… but that was one of the hardest things I've done in a long time- haha!
The good news is I can now add to my eclectic résumé that I have balloon arch building skills.
Looks pretty solid, huh?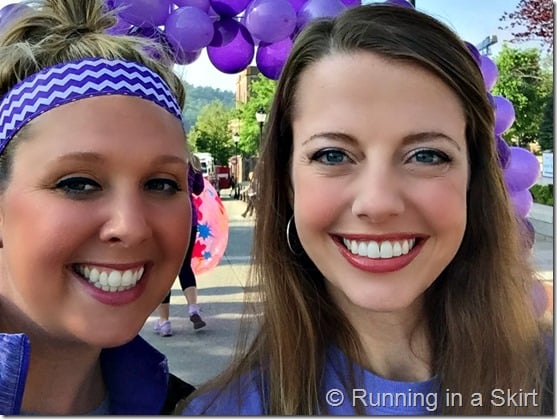 The crowd gathered around nine and it was so joyful to see so many teams coming together to support the March of Dimes! Many of them had a premature baby at some point and received help from the March of Dimes.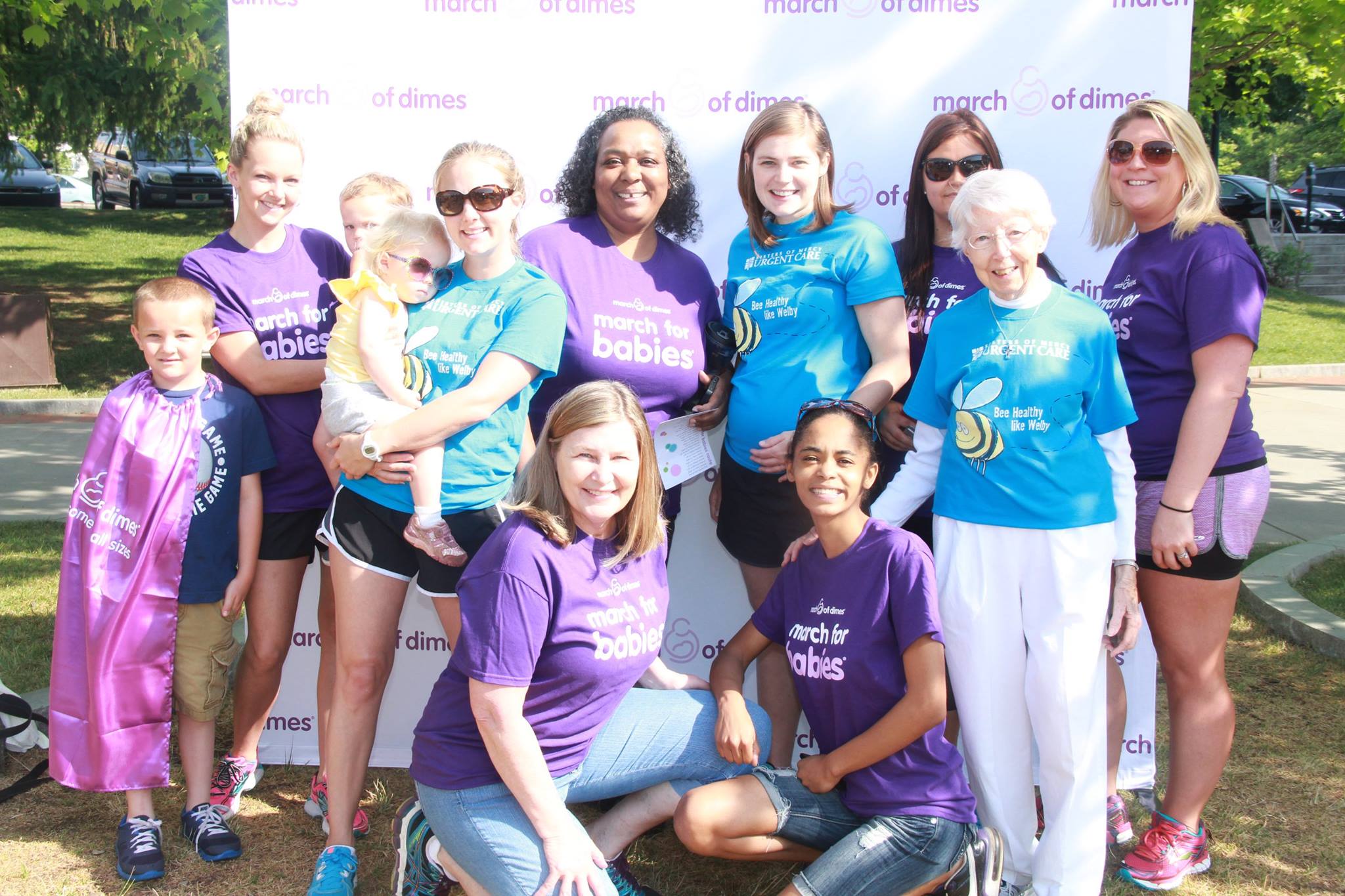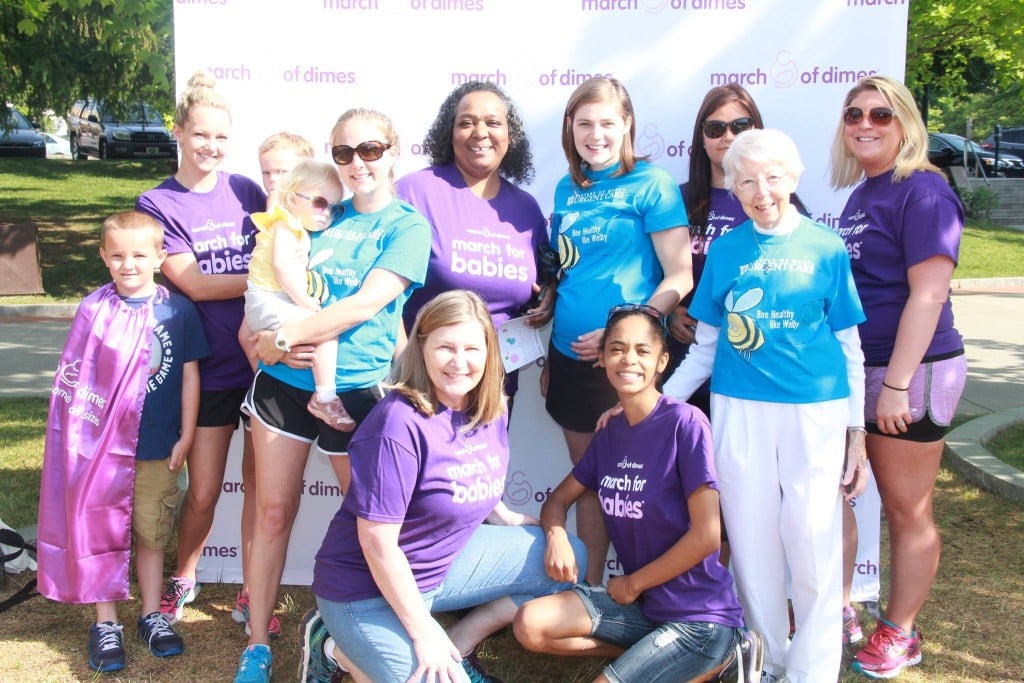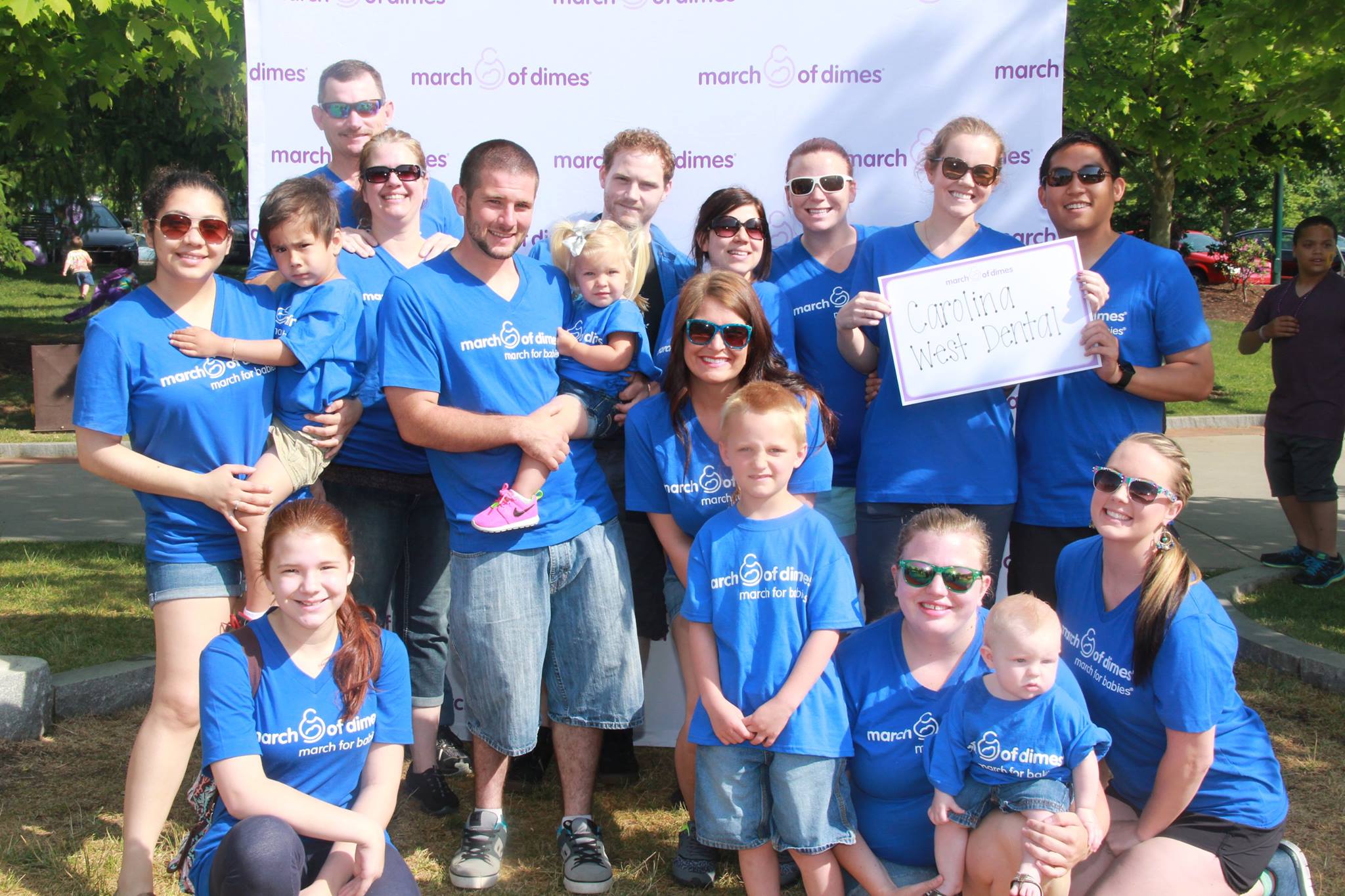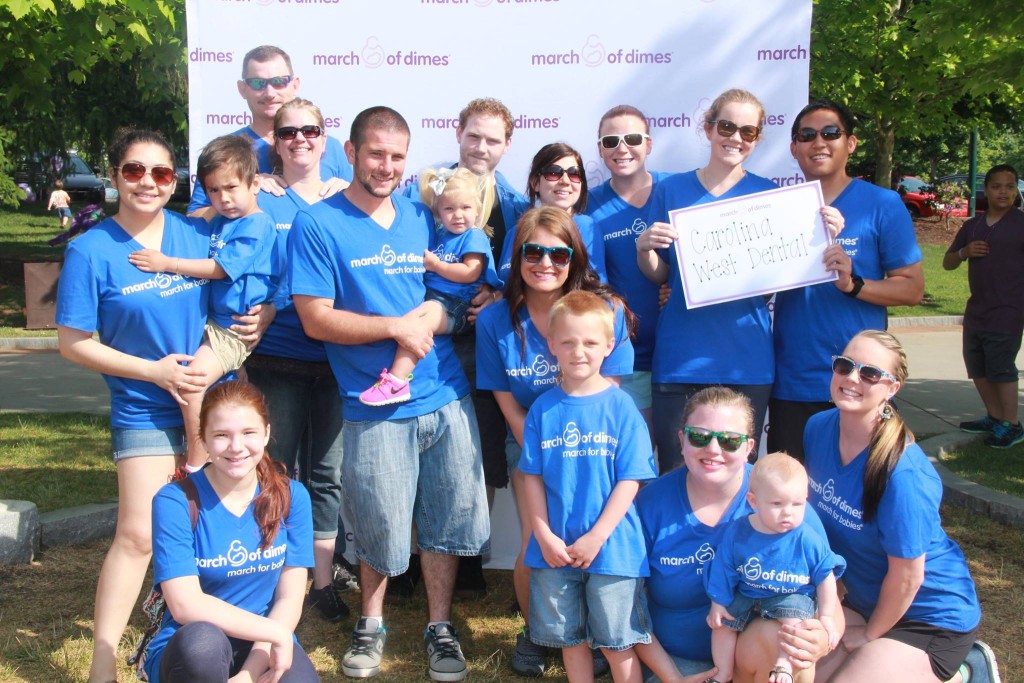 (Photos courtesy of Donald Lantham)
There are so many fighters and survivors in those pictures!
The March officially started at ten. As the Event Chair, I gave a speech (I was so nervous!!!)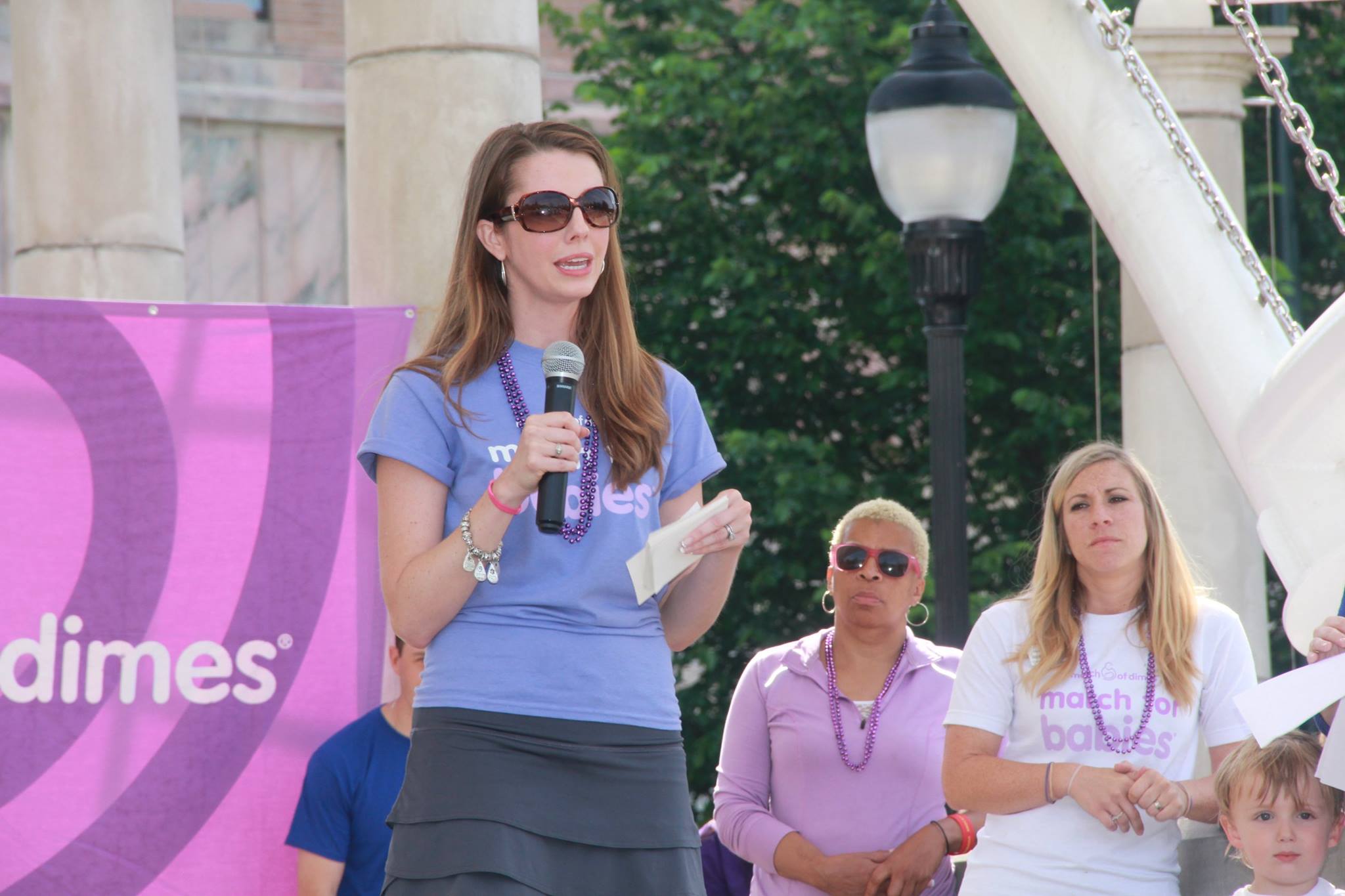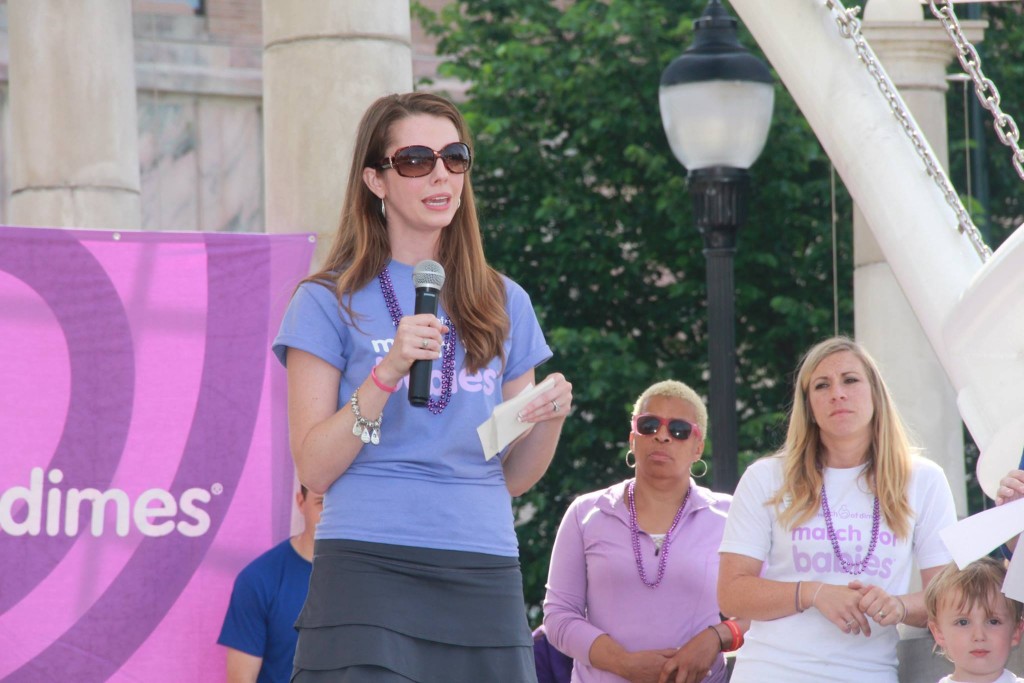 (Photo courtesy of Donald Lantham)
We then heard a beautiful rendition of the National Anthem...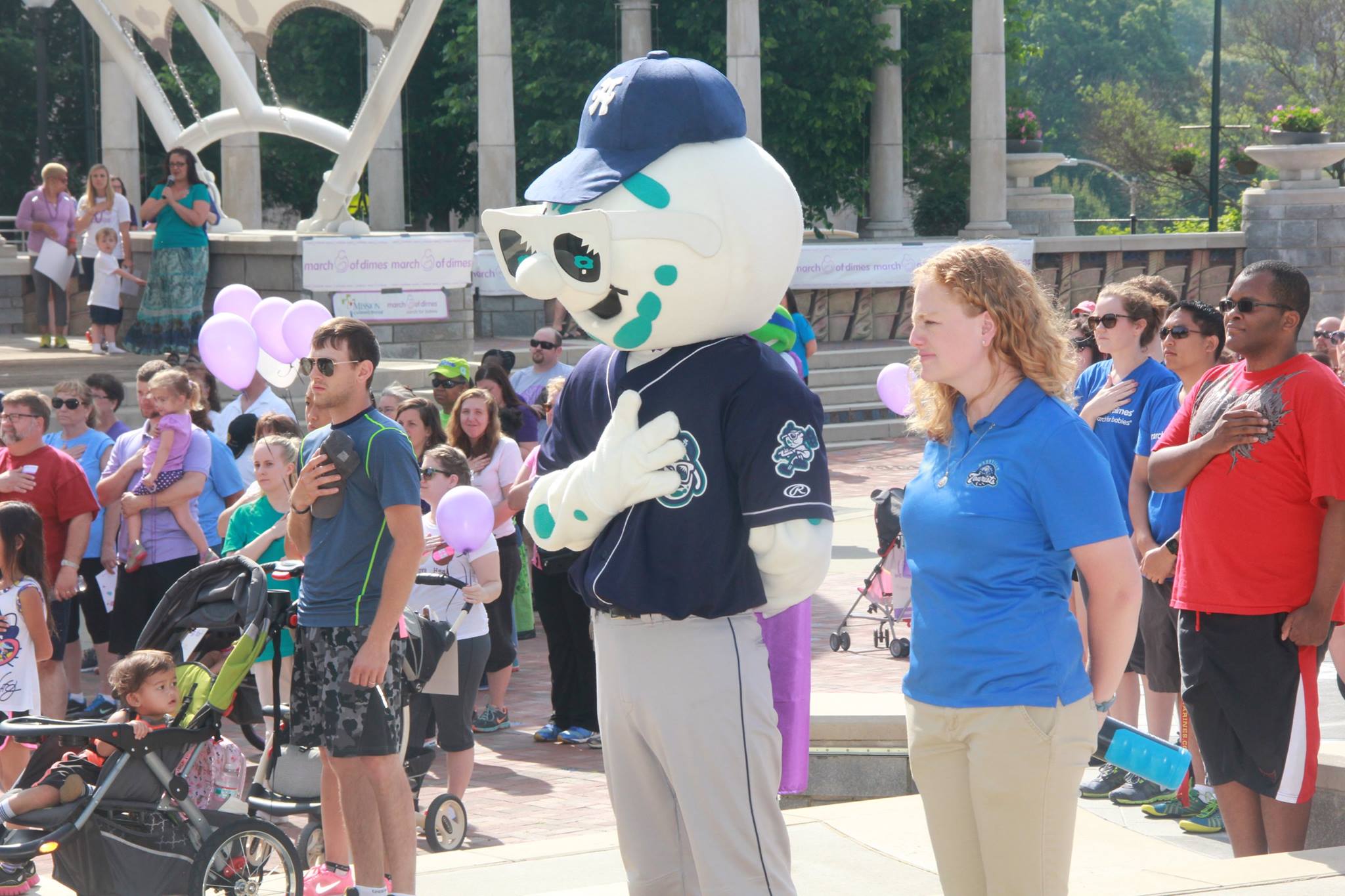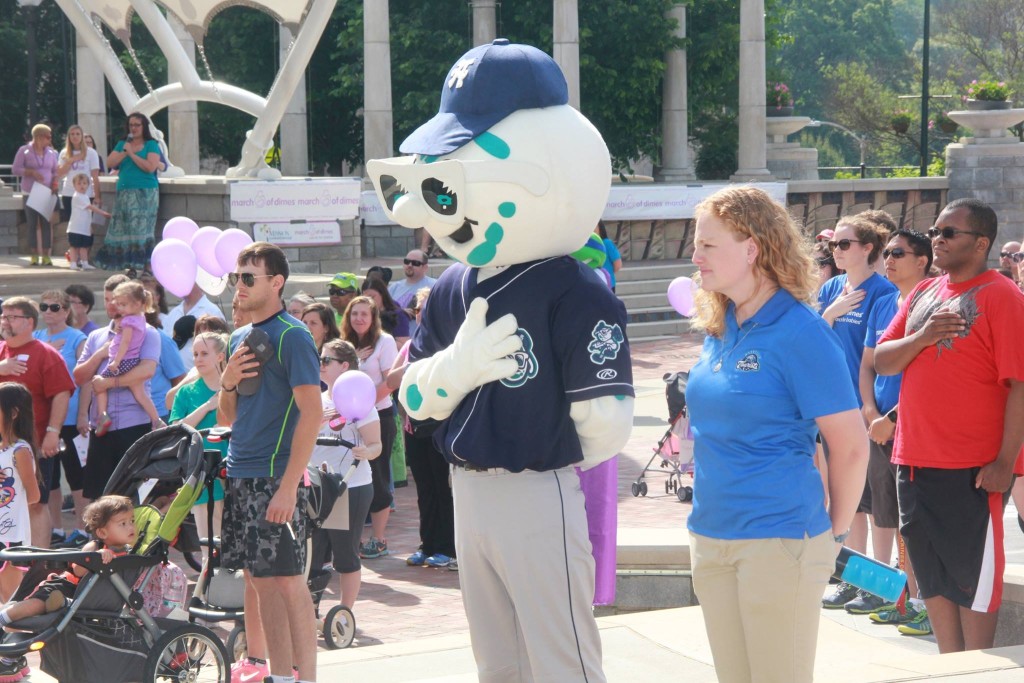 (Photo courtesy of Donald Lantham)
Finally the hubs and I took some photos with the Asheville area Ambassador Family and then we were off!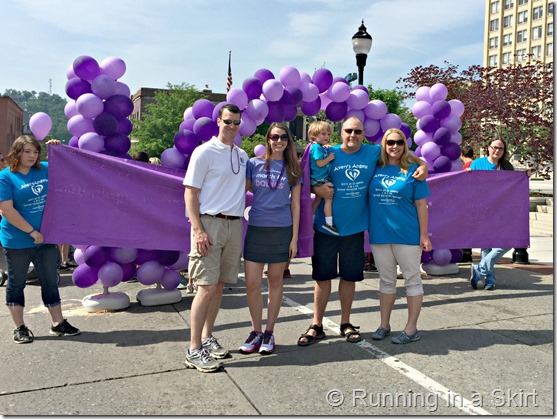 I can't even begin to tell you how awesome it felt to move. With my ankle sprain and the cut on my foot it had been weeks since I could even walk much. Luckily my foot stopped aching late last week and I was able to keep up with the crowd without hurting myself more.
I started walking in the front of the crowd, but dropped off as we got further into the walk to catch up with the people who had signed up because I asked them too. I really wanted everyone to know how much I appreciated them coming.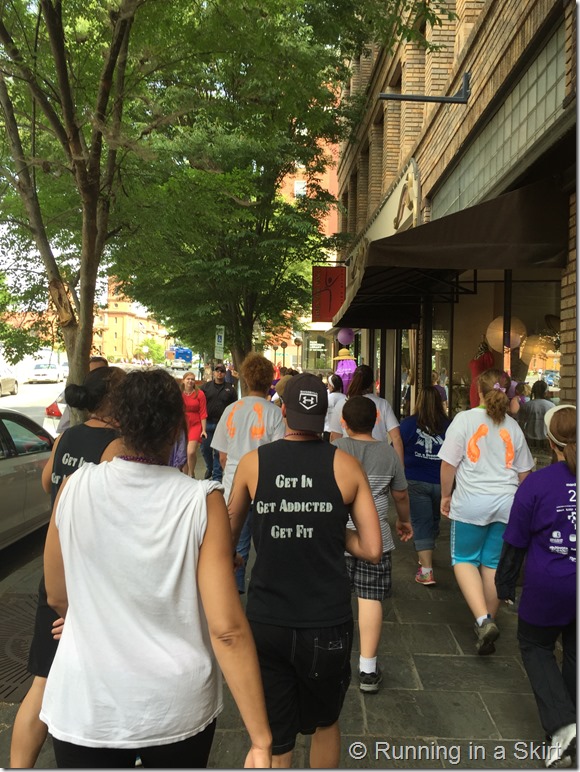 I also stopped to cheer on some friendly faces!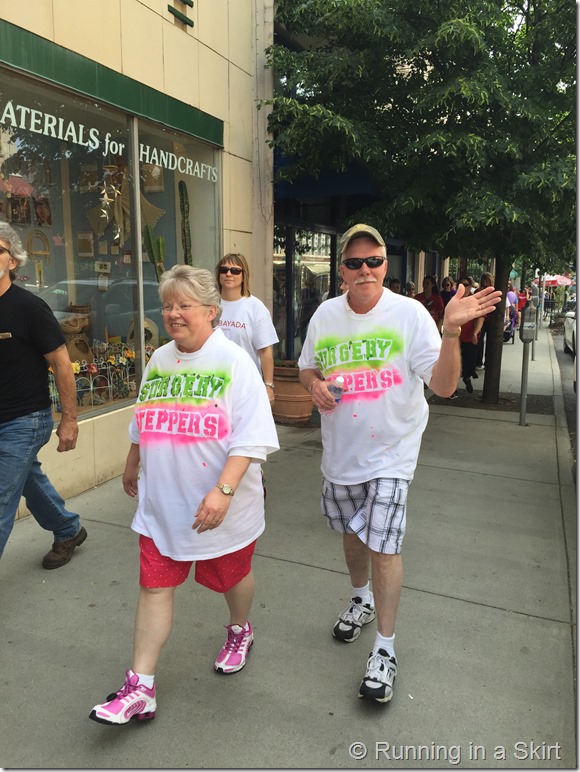 I absolutely adored this shirt put together by some of my friends from WLOS.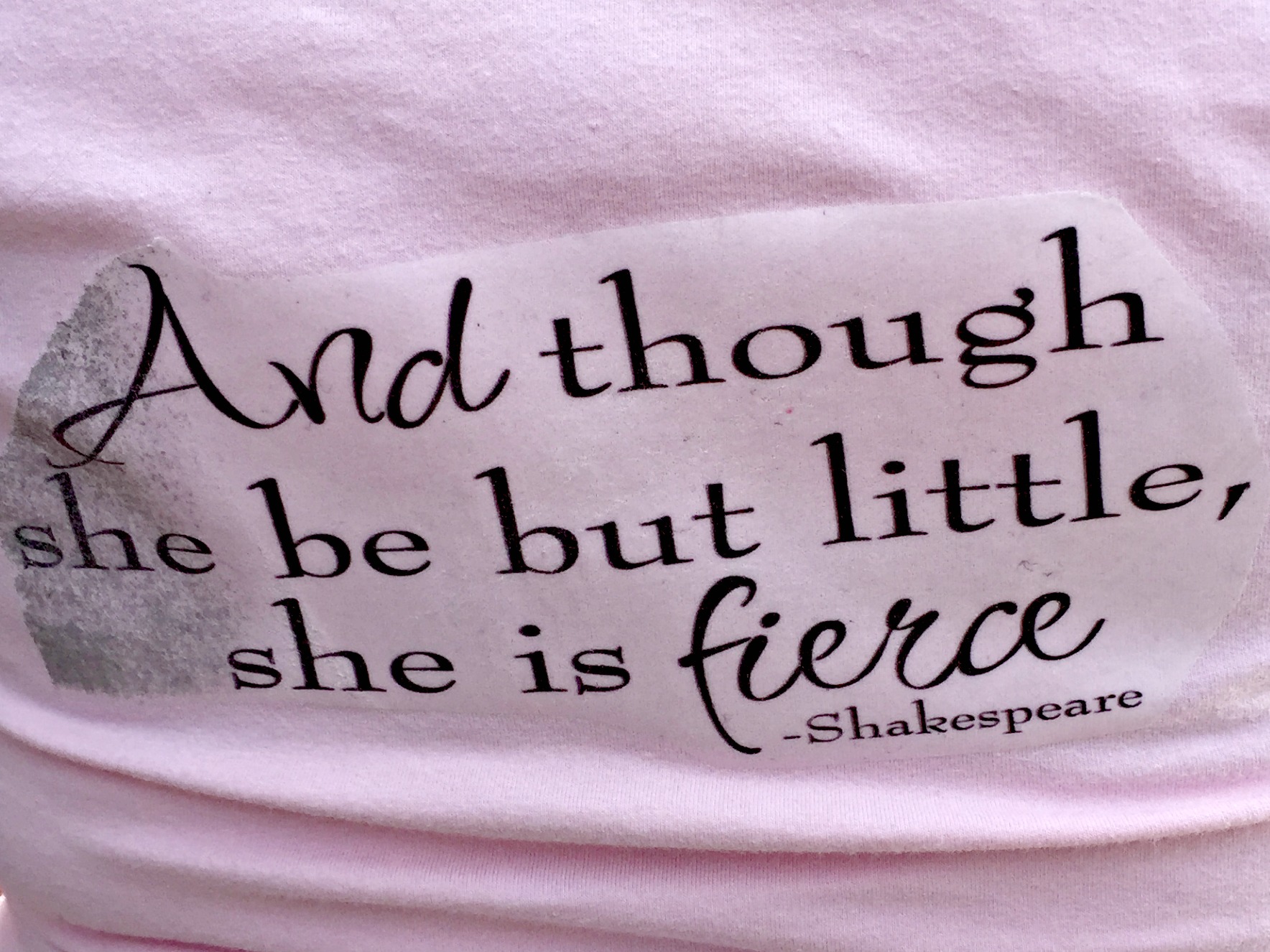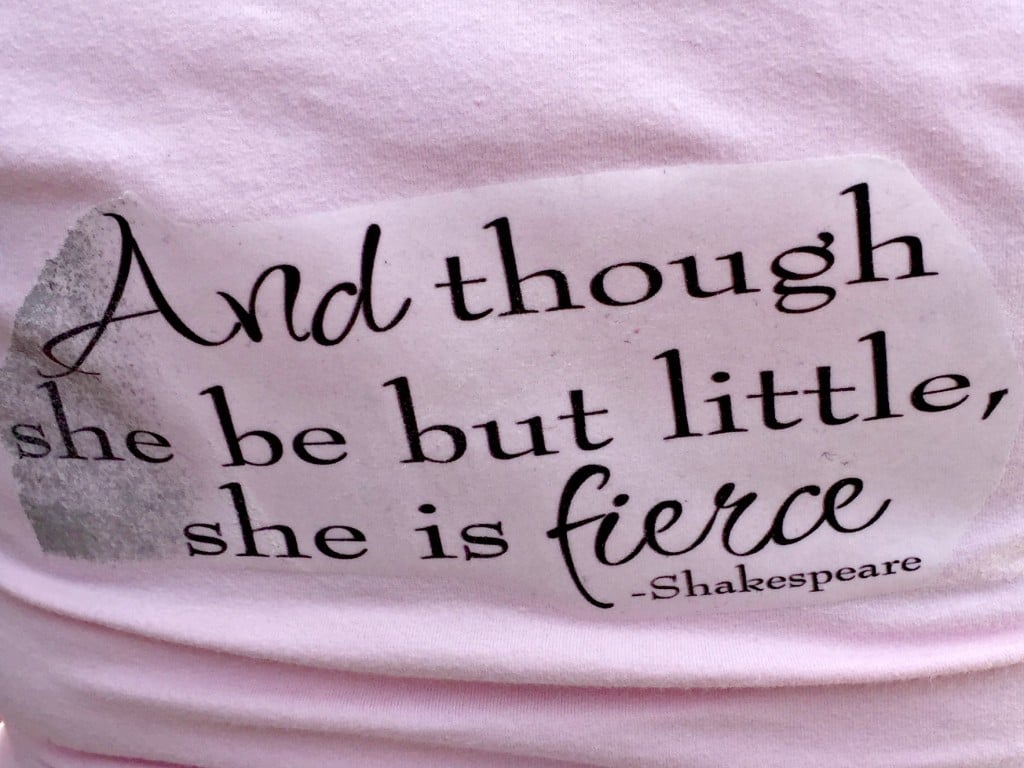 The weather could not have been more perfect! After three gorgeous miles, we turned back into Pack Square.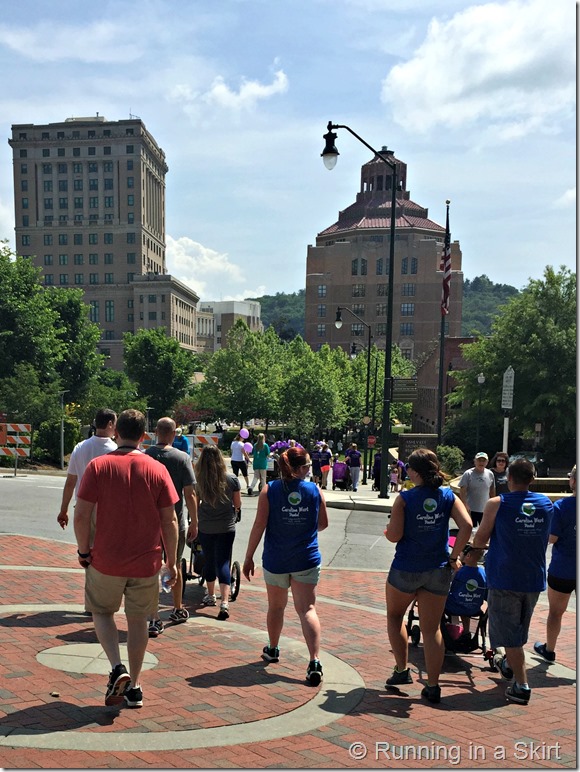 I even got to walk with some of my favorite kiddos!
Selfie compliments of my bro Tommy…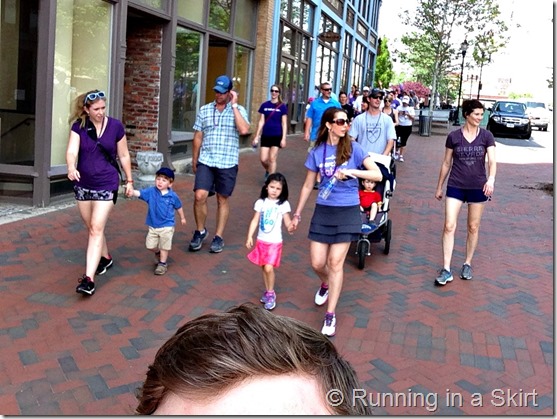 After the walk there was a BBQ lunch all donated by Dickey's BBQ and yummy Italian Ice from Rita.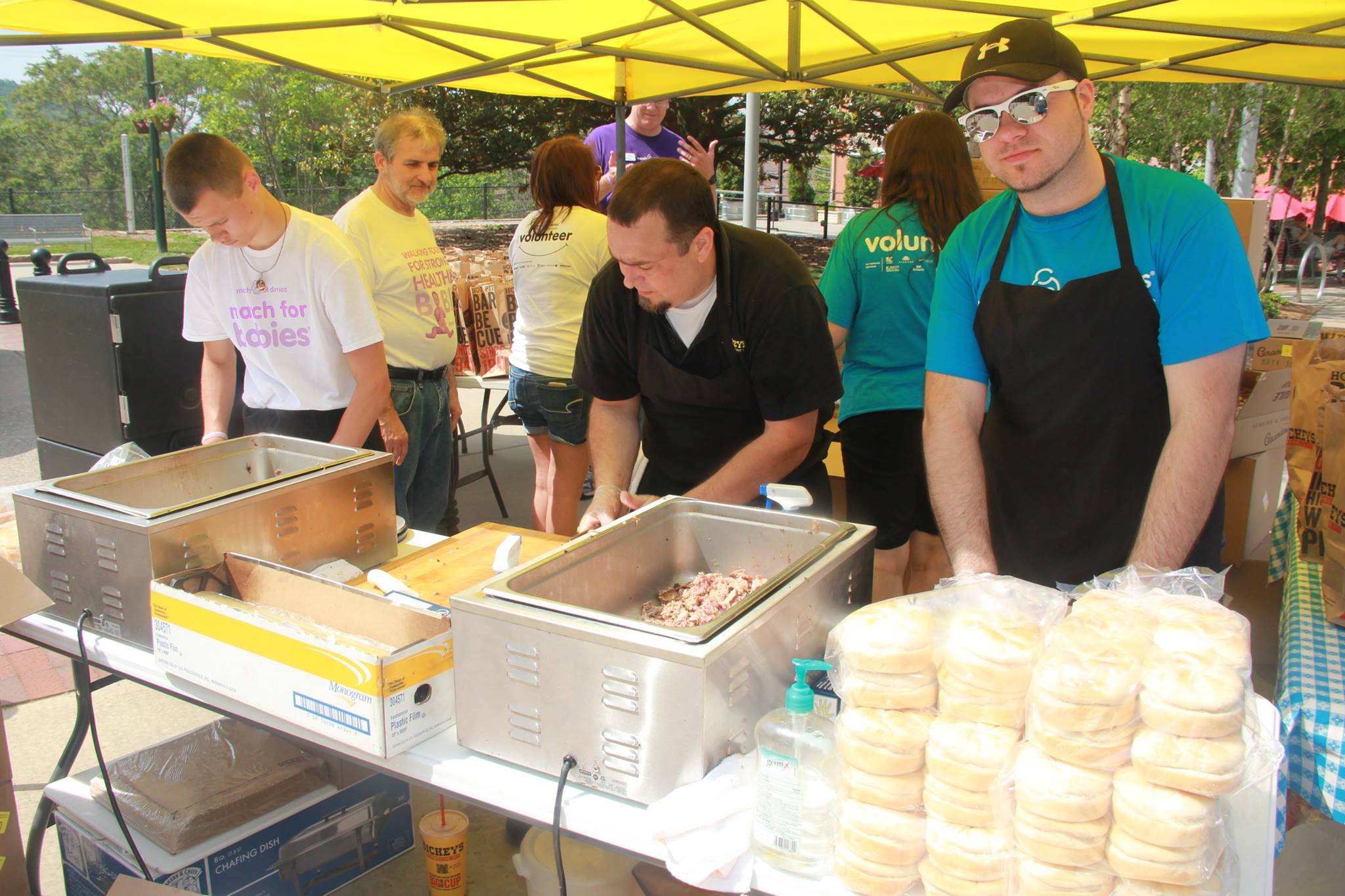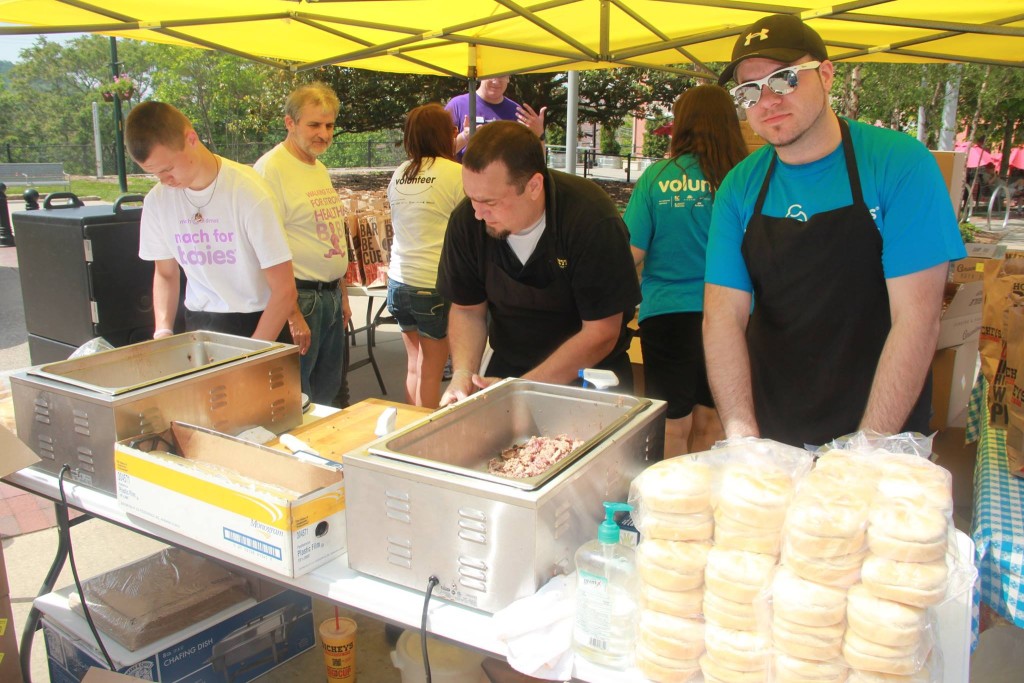 (Photo courtesy of Donald Lantham)
I got to catch up with Megan and hang out with my family.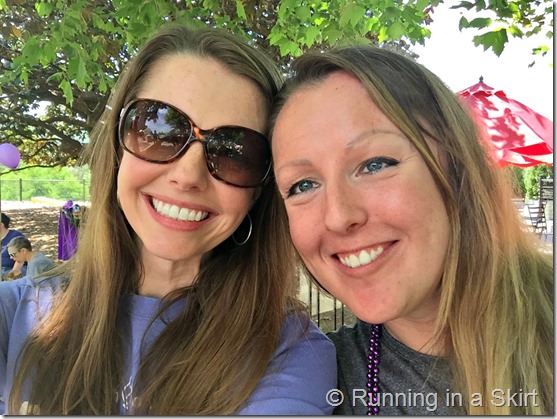 There was even some epic cuteness with Marilyn's son William…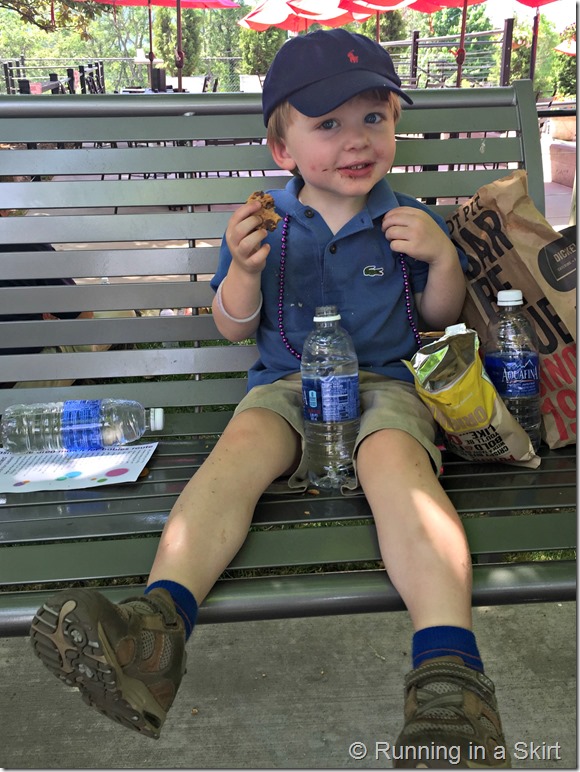 … and my nephew Owen who was worn out by the walk!
Can you believe how big he is?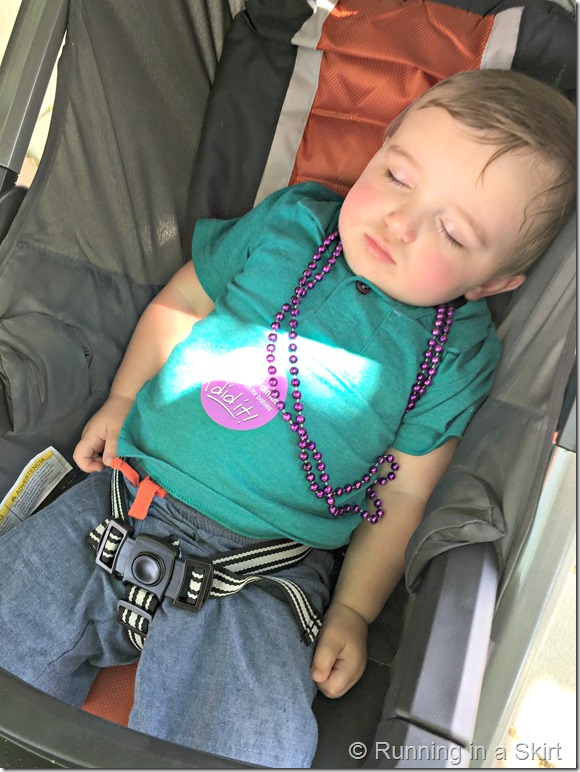 My final task of the day was judging a stroller decorating contest with my friends Megan and Holly!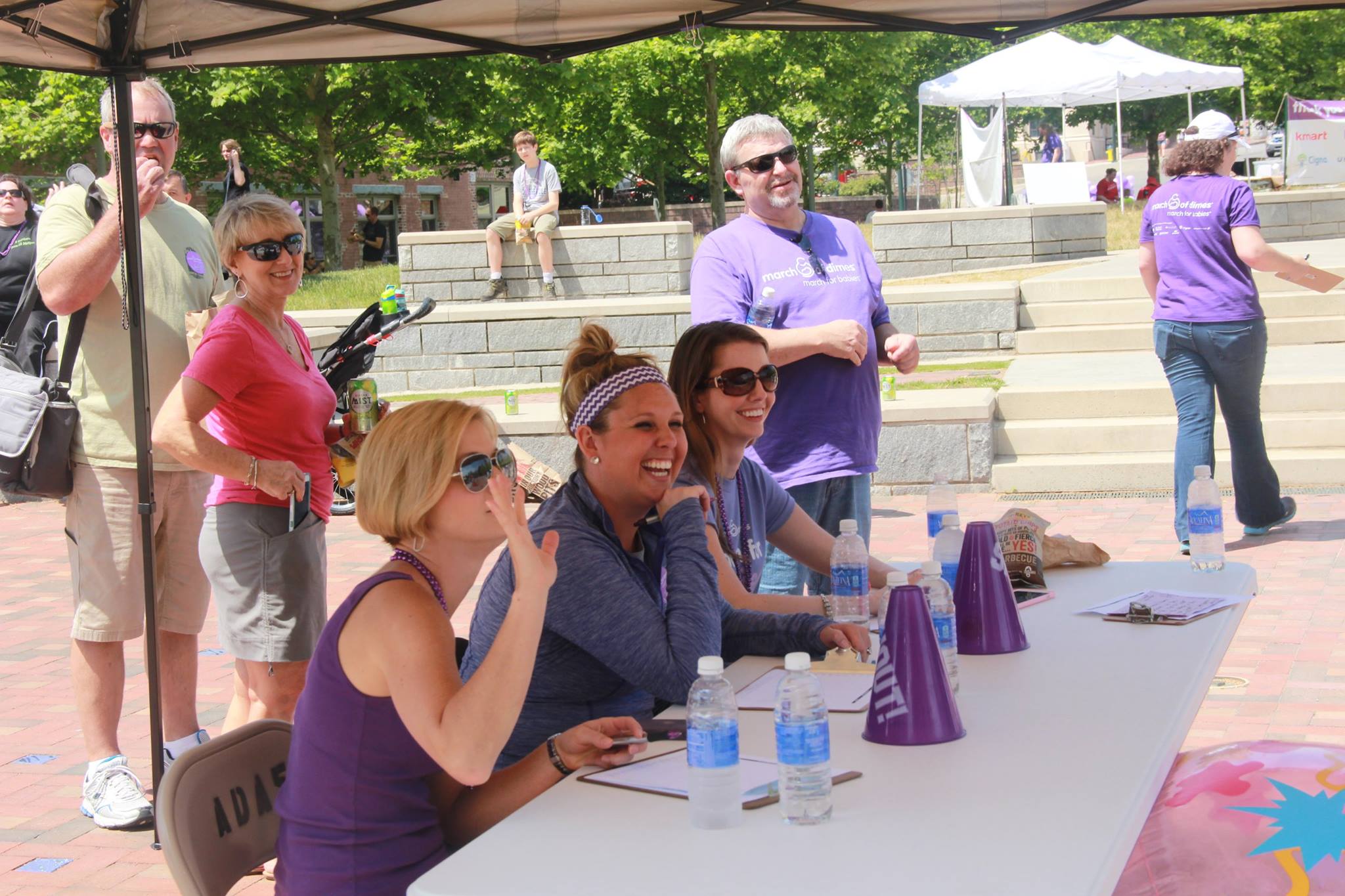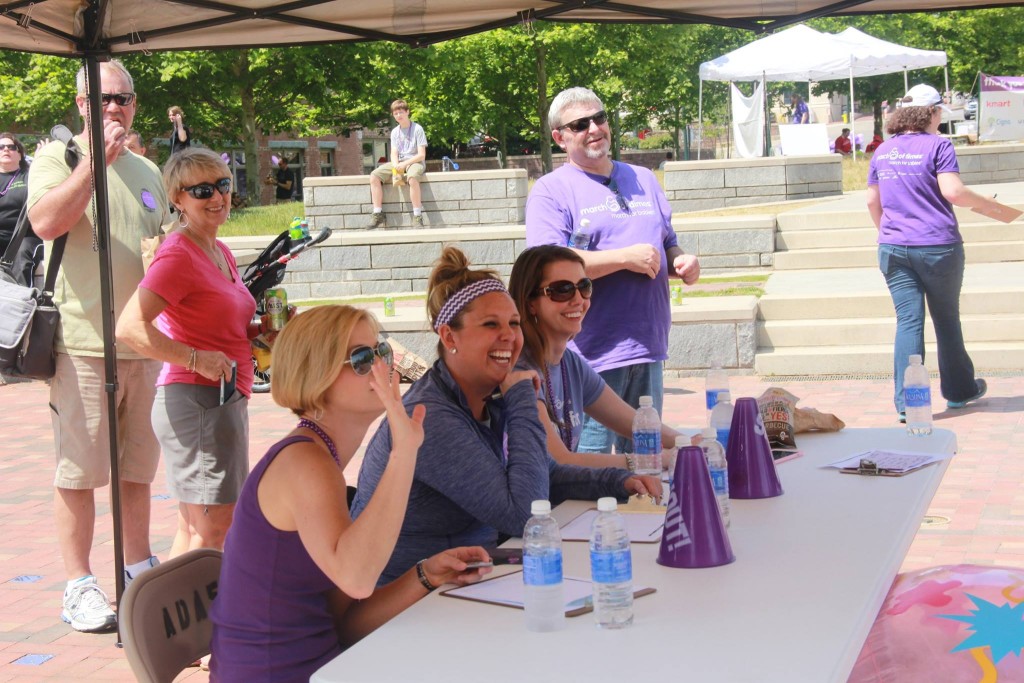 (Photo courtesy of Donald Lantham)
We had a blast and the moms and kiddos were adorable!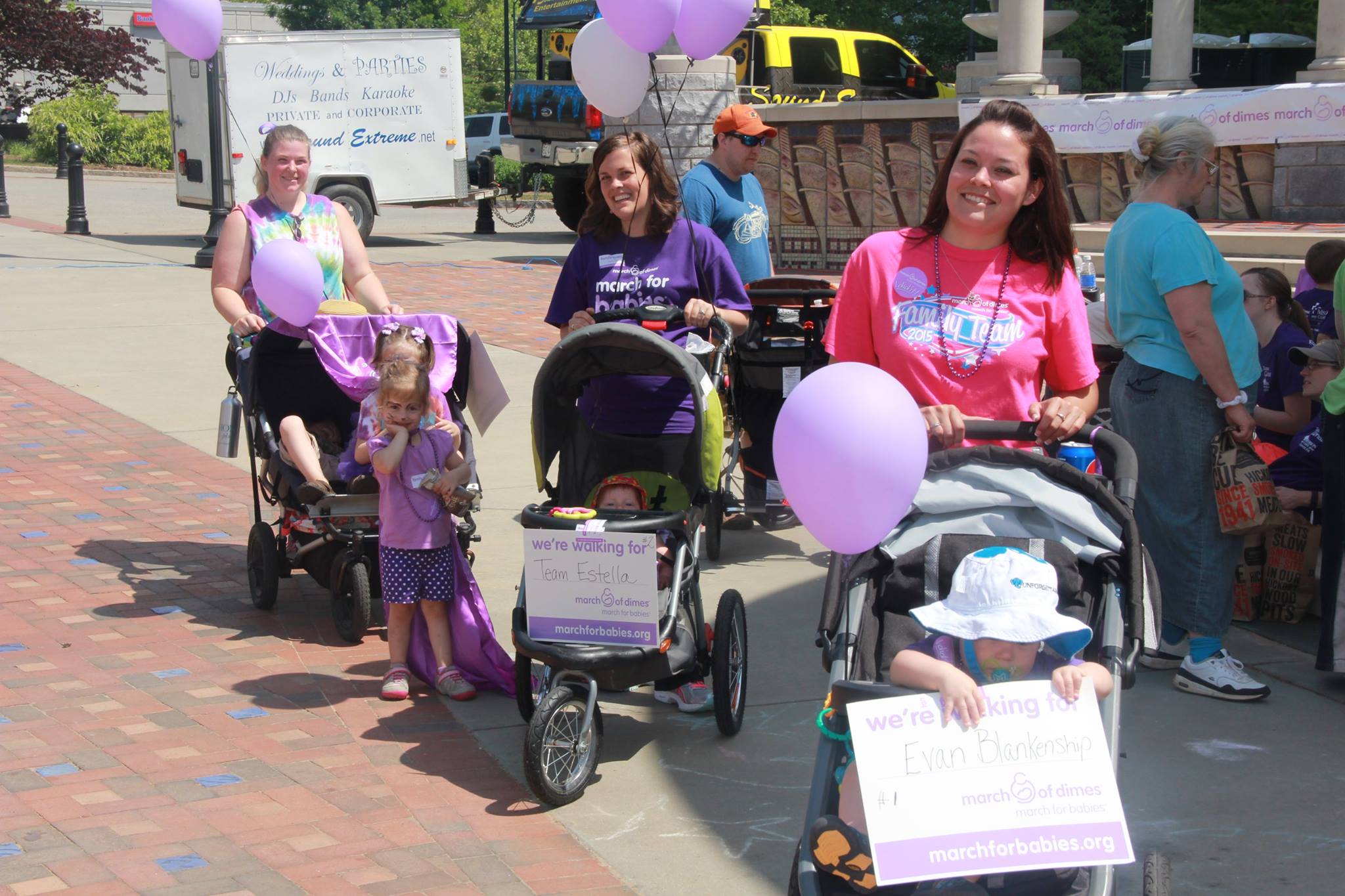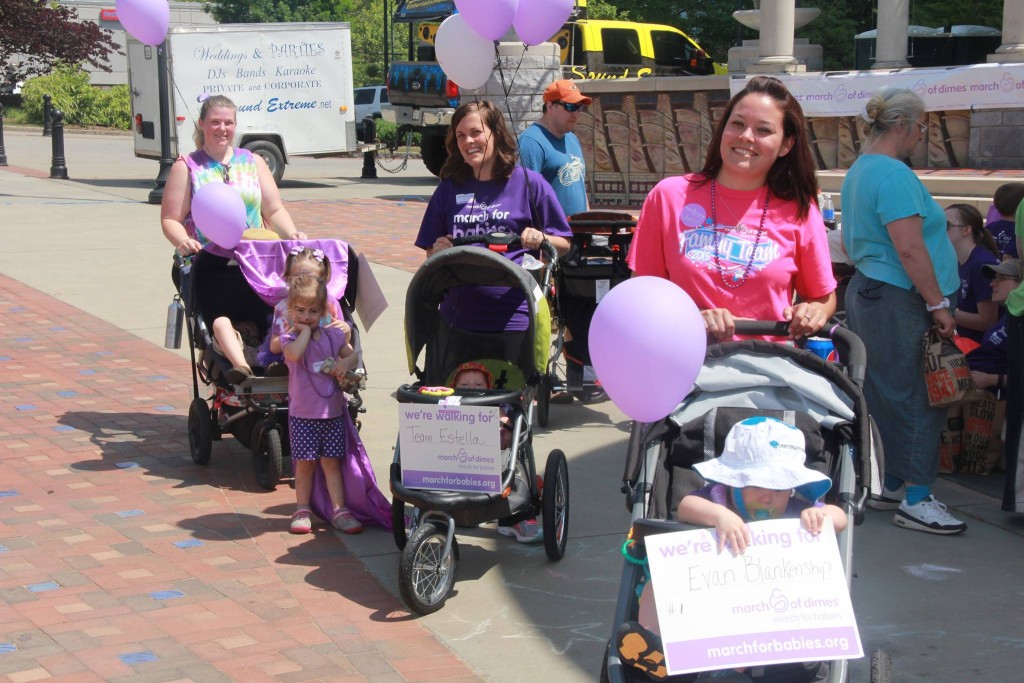 (Photo courtesy of Donald Lantham)
This little guy had the most swagger, so he won! It was a really hard decision though, everyone really put some heart into it.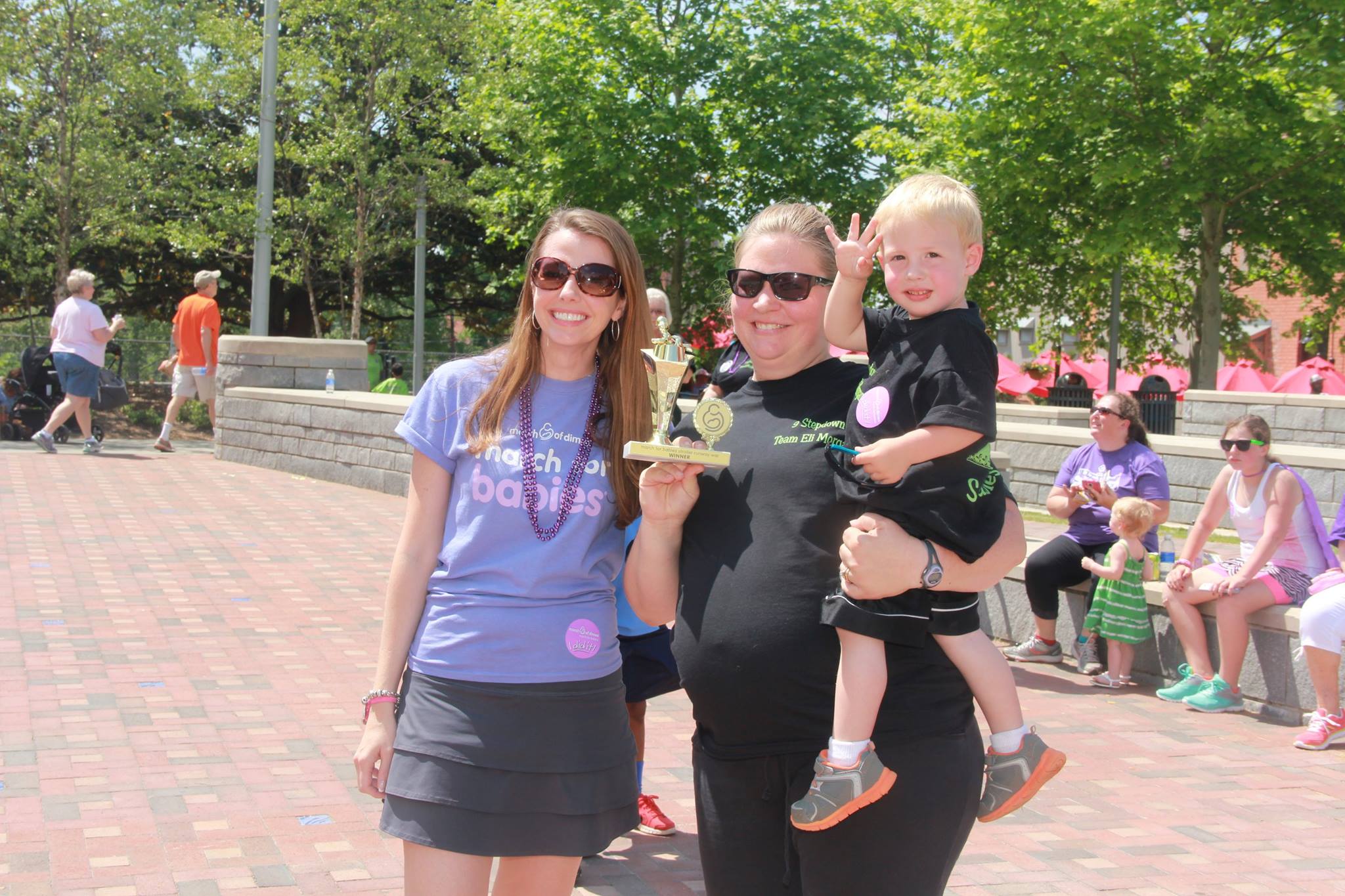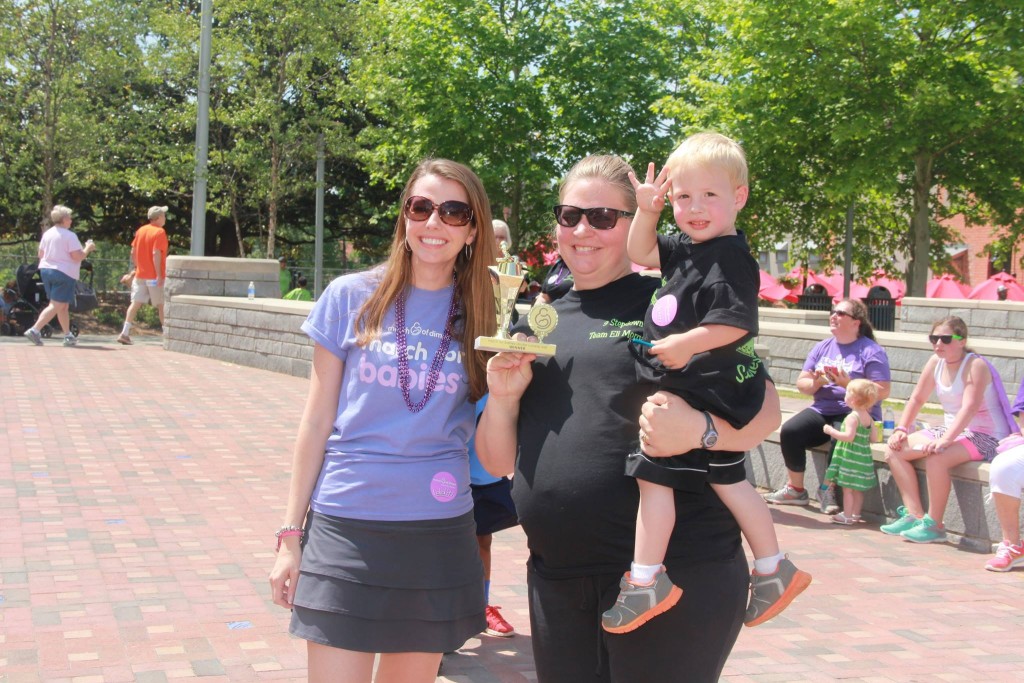 (Photo courtesy of Donald Lantham)
I wish I would have gotten a big group shot of my family, friends and team members, but I was just running around too much with some of the logistics of the walk. I purposefully left my big camera behind because I wanted to make sure I was present for the whole event and not hiding behind the lens! My friend Donald with Donald Lantham photography was kind enough to send me some of these pictures to fill in the holes. If you need good headshots or a wedding photographer, he is your man. He does amazing work.
I feel so grateful that so many of my friends and family did SO much to support the March for Babies this year. I am so very grateful and humbled. Thank you all from the bottom of my heart!
If you would like to be involved next year, feel free to reach out to me!
Also, if you have been on the fence about donating… it's not too late. HERE is my team page!
Thanks for stopping by today! Tomorrow I'm sharing a recipe for a healthier pasta bake that incorporates some of my favorite Mediterranean flavors and ingredients. It's such a yummy dinner. I hope to see you then.
I'm linking this post with Wild Workout Wednesday and Wow! Workout Wednesdays. Also Jill Conyers for Fitness Friday. Thank you so much ladies for the link up party!
Your turn!
Have you ever done a March for Babies?
Any March of Dimes stories out there?