Hi friends! Happy Monday! How was your weekend?
Mine was great! I got some much needed rest. I also did a ton of planting and got my garden and planters ready for the season. I'm putting together a post for Wednesday on the garden this year and some new tricks I've learned.
I had intended on posting the first post in my Brazil series today, focusing on Rio, but I have just not had the time to go through the 3,500 pictures I took.
Yup.
Three thousand… five hundred pictures.
That would be my first confession of this post. I think I went a little overboard. I kept trying out new settings on the camera, so in some cases I have dozens of pictures of just one thing. I'm going to start chipping away at them one city at a time and now I have written down (in INK) that the series will start next week. I feel like I am starting an intimate relationship with Lightroom… haha!
So instead of starting the new series today, I wanted to share some behind the scenes stuff going on in my life right now. I'll call them confessions. Life beyond the instagram filter. The purpose is to keep this blog real and show you that no ones life is perfect and despite all the pretty pictures, I of course, struggle to keep it ALL together too.
Confessions…
I just took down my Easter Decor.
With Reina's passing the day after Easter, I barely got my act together to get organized to get on the plane to Brazil a week and half later. I could not focus on anything. After the trip, we came back home to Easter bunnies and egg decor. I was so behind after not having reliable internet for two weeks, that they just stayed up. I finally boxed it away Sunday, over a month after the holiday. On that same note, it totally stunk coming home to a house without our precious Reina.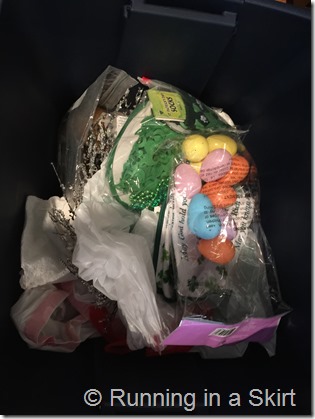 I haven't run in over a month.
I sprained my ankle April 9th… and then just as it was getting better I cut my foot open on our trip. It's going to be a least another week until I can start to run. I know those first runs are going to be struggle. I was just starting to feel super speedy again and I'm so annoyed at how accident prone I have been.
That is my new fancy waterproof flesh colored Band-Aid. It's a big improvement from the hideous looking bandage I got in Brazil. #ignoremyfunnytoes #dontgethurtinbrazil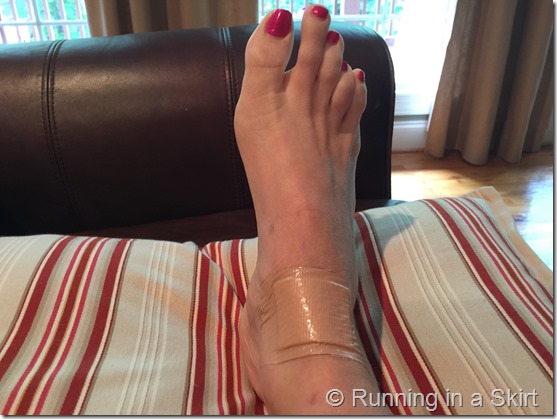 I don't like Mother's Day.
I miss my Mom like crazy all the time, but Mother's Day is tough. I know I should focus on the positive, but it is just a hard day for me. I'm glad it is over.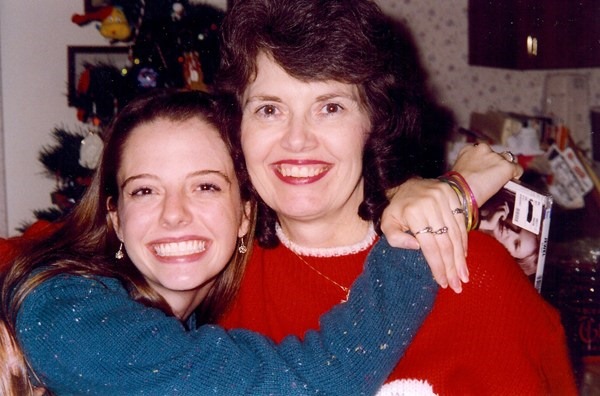 The hubs and I eat PB & J for dinner sometimes.
My meals don't always look like this…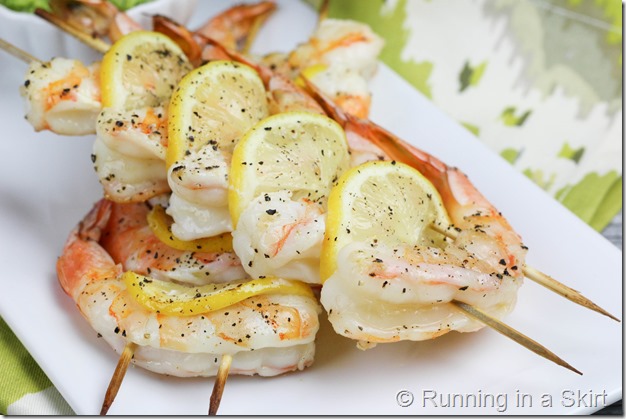 (Although this recipe is coming up on Thursday and includes an avocado dipping sauce… and it's amazing.)
…sometimes they look like this.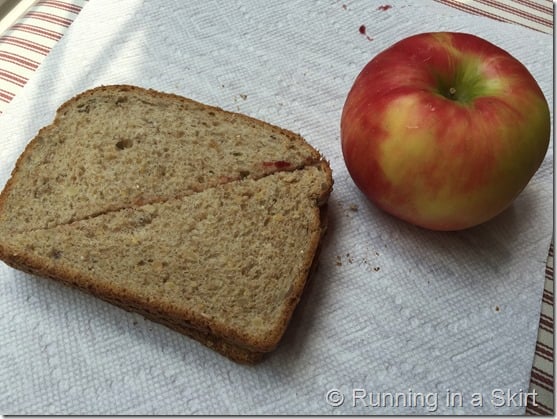 Luckily the hubs and I both love PB & J. We are also known to throw a frozen pizza in the oven. #noshame #reallife
My allergies and asthma are pissed off at me.
I had a rough week last week for my allergies and asthma. I had been doing so well since I left WLOS, but coming back to full blown spring really threw my head and breathing for a loop. I'm hoping to get more acclimated this week and have fewer problems. Asthma sucks.
My stomach is still on vacation mode.
The hubs and I have a bad habit of over eating on vacation. It was so easy to do in Brazil because the food is amazing and the proportions are huge. Now that we are back, my regular sized meals seem meager and small and after I eat them I am still hungry. I know it's just my mind playing tricks with me, but I was hungry for a big portion of last week. #alltheempanadas #allyoucaneatBrazil #dessertallthetime
I am nervous about the March for Babies this weekend.
March for Babies is this Saturday. As the Event Chair I feel a lot of responsibility for having a successful year with lots of people at the walk AND lots of fundraising. I'm nervous about how it will all turn out.
Help a girl out? It's not too late to donate or sign up to walk ---> Sign up HERE
Now, just to be clear, I could make a list ten times as long with all the things I'm loving in life lately. The purpose here is not to dwell on the negative, but to show you that even a "blog life" is not a perfect life. Sometimes the posts don't get done on time and often it is not picture perfect. But that is ok.
No matter what challenges you are facing today, you are not alone in the challenges. Life is a lot more real than a filtered Instagram feed or edited blog post.
And really it's those imperfect moments that make the ride even more worthwhile.
Have a gloriously imperfect day friends! Stay positive and enjoy the highs and lows.
Tomorrow I have a recipe for a healthier potato salad! It has a bright and herby flavor that I think you will love. See you then.
Thanks for the Marvelous Monday linkup Katie!
Your turn!
If you feel comfortable, share a confession with me![/fusion_builder_column][/fusion_builder_row][/fusion_builder_container]