Happy Fashion Friday Friends!
Does anyone still wear suits anymore? The look is not as popular as it once was, but I still think there is nothing more polished and professional than putting together a look with a jacket.
A suit used to be the newscasters uniform and I still have a closet of color coordinated outfits. I wore suits for work for almost a decade before dresses became much more fashion forward. As the trend switched more to casual clothes for TV, I still tried to find a way to incorporate the suit look without looking dated or frumpy.
One of my favorite looks is a jacket with a pop or color, a matching shell and a neutral colored bottom.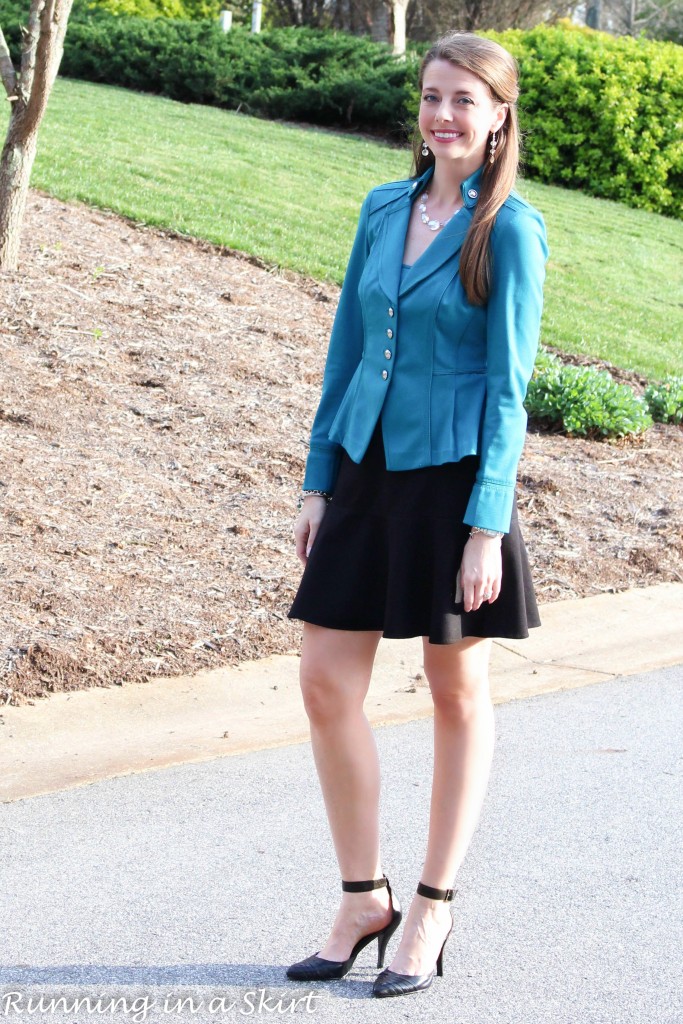 I feel like taking the matchy-matchy out of the suit is a great way to keep the look fresh, updated and totally UN-frumpy. I love the way this teal jacket has fun and interesting details.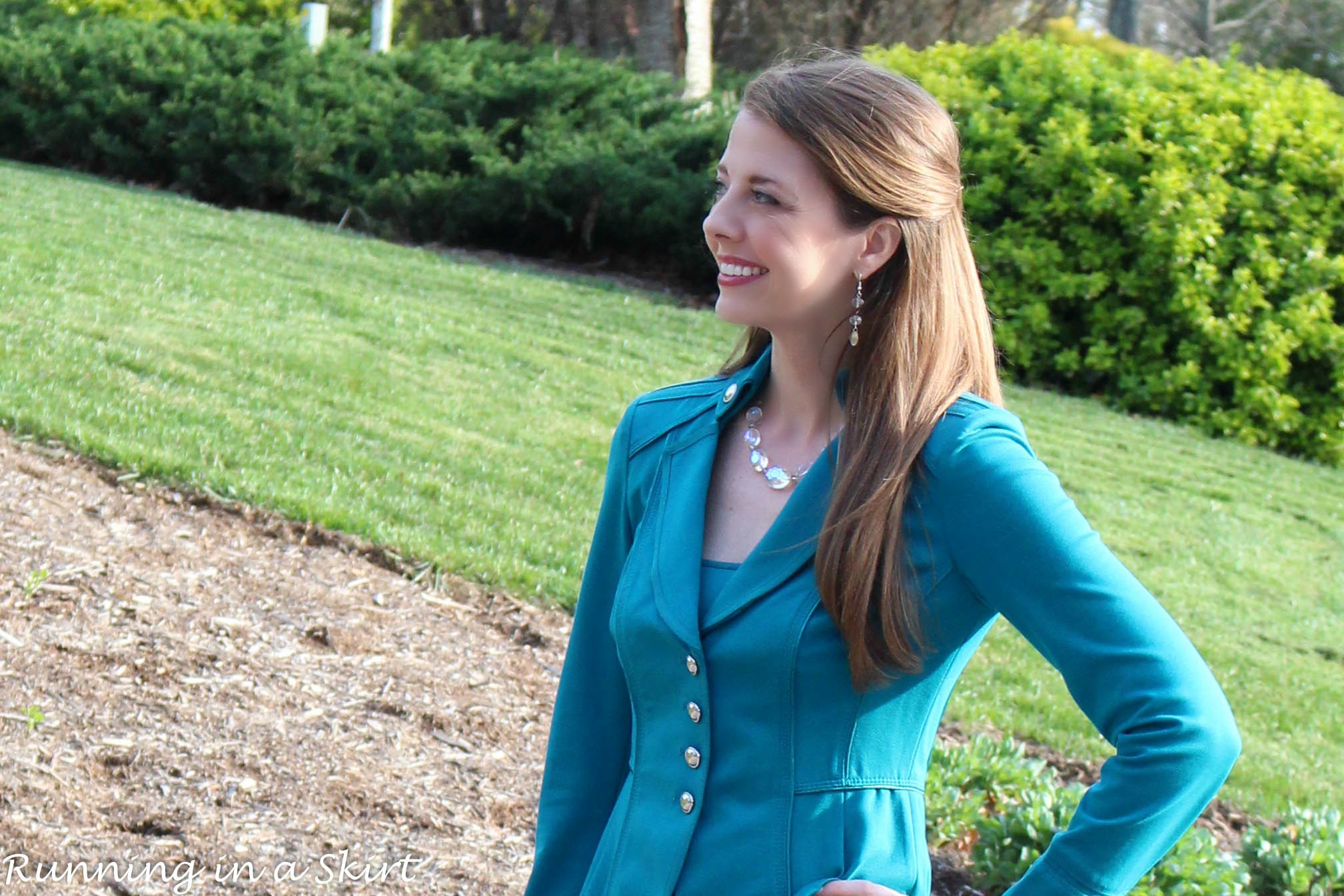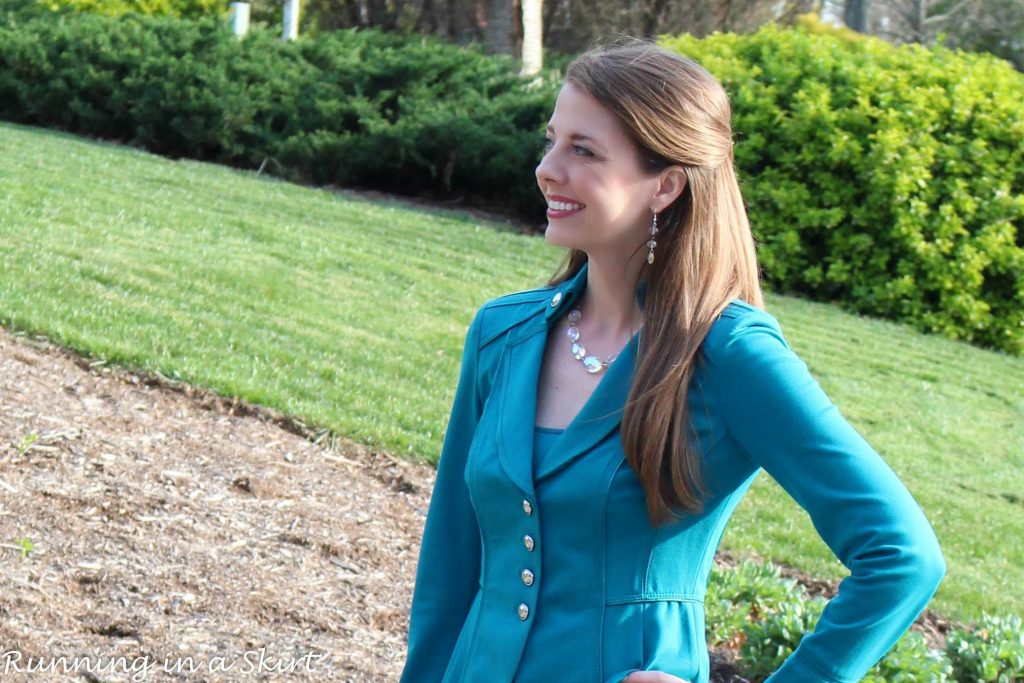 Short jackets are also a great way to feel very youthful in a suit.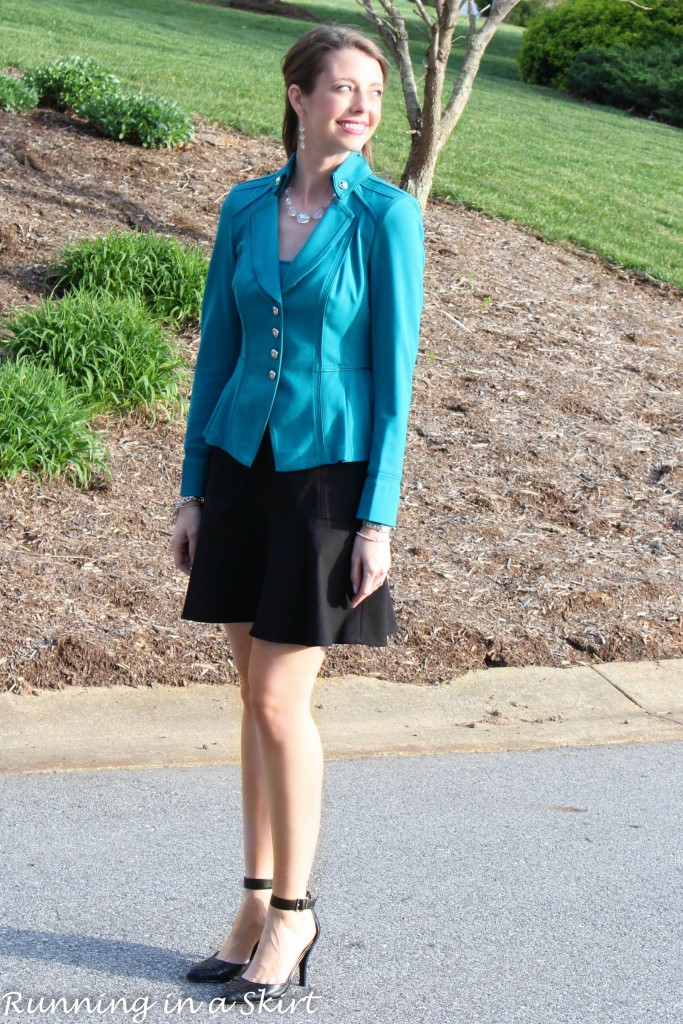 I'd also play with the length of the skirt and the cut of the pants to make sure your bottoms are in style. In addition to a sleek skirt, pairing a suit jacket with slim legged pants is a perfect way to keep a modern look.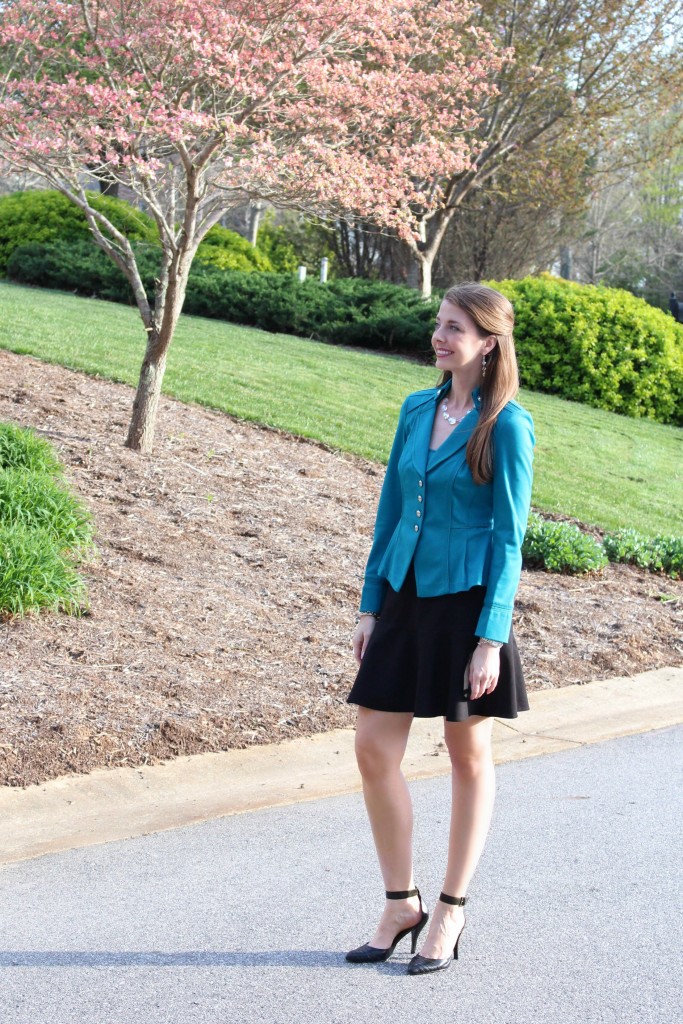 Shop the look:
Jacket: White House Black Market- Similar HERE, HERE (in red) and HERE (in blue)
Shell: White House Black Market- Similar HERE
Skirt: Ann Taylor- Similar HERE
Shoes: Dillards- Similar HERE
I hope you have a simply amazing weekend! Monday I'm keeping it real and sharing some current life confessions.
Thanks to Nicole for the Fit and Fashionable linkup! I'm also linking up with Joylynne Shane for Fashion Friday and the Fashion Passion linkup.
Your turn!
Do you ever wear a suit?