Thanks for stopping by Running in a Skirt! You can also follow me on Facebook, Twitter, Pinterest, Instagram. or subscribe by entering your e-mail address to the right!
After eleven years of working at WLOS, seven of them on the morning and noon show, Thursday was my last day with News 13.
You can read more about my decision to leave HERE.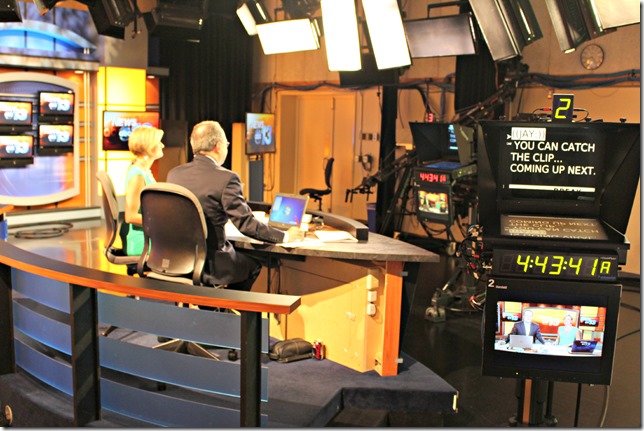 The entire process of leaving has been long and very stressful, but now that it is officially over I've been able to have a little time to think and process everything that has happened. These are ginormous life changes for me that while necessary, have not been easy.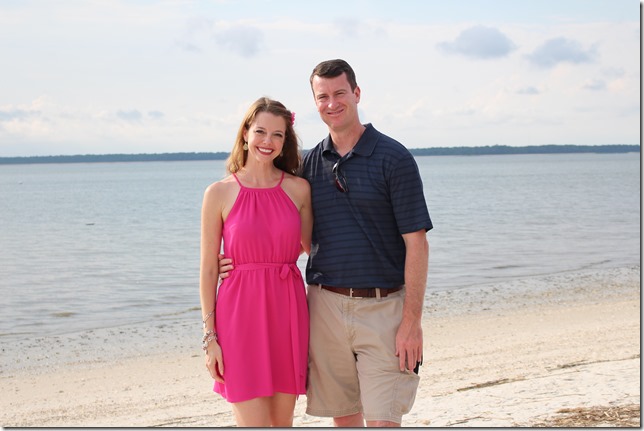 My hubby knew I needed a little time to decompress, so surprised me with a last-minute trip to Hilton Head Island.
A little time with the water can soothe the soul.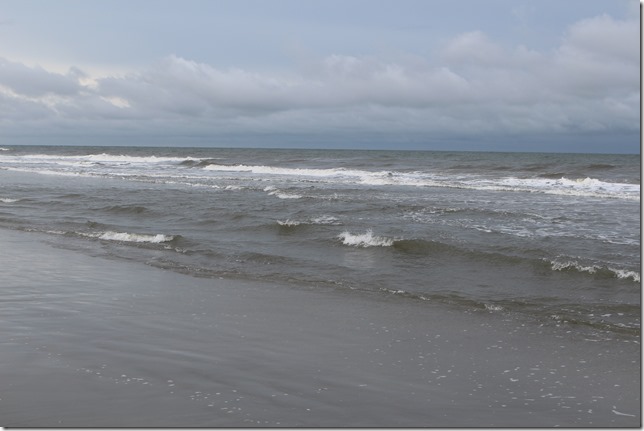 My Last Day
I have some thoughts and reflections on leaving, but let's start with a little recap, shall we?
My last day at WLOS started like many others, walking in the door shortly after 3AM and getting ready to be live by 4:30.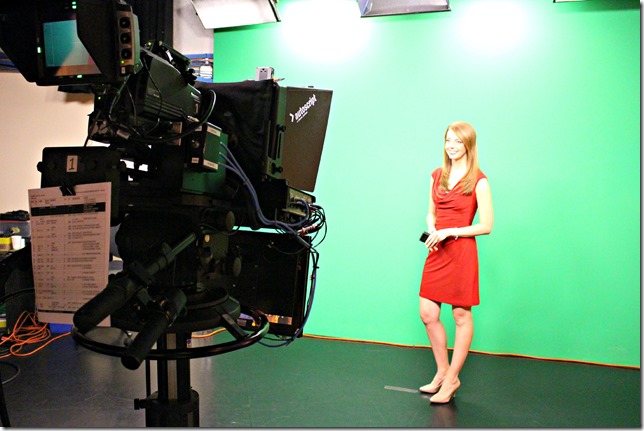 Holly, Jay and I took our turns going through the routine of passing back and forth from weather to news.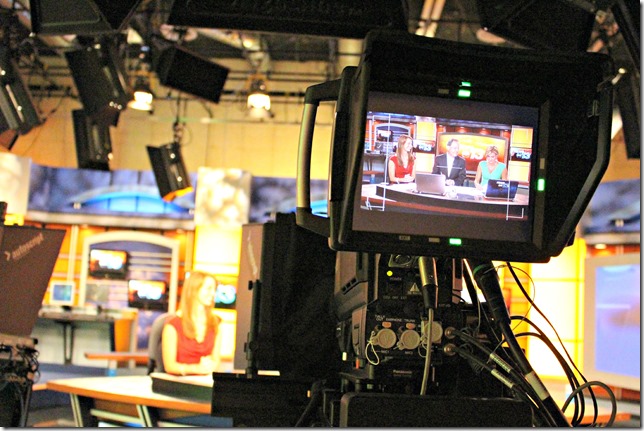 I'd told Jay and Holly I didn't want to cry, so Jay made sure to get in ALL of his jokes about me and even called me out on some of my bloopers over the years. It wouldn't have been a good last day without some friendly jabs.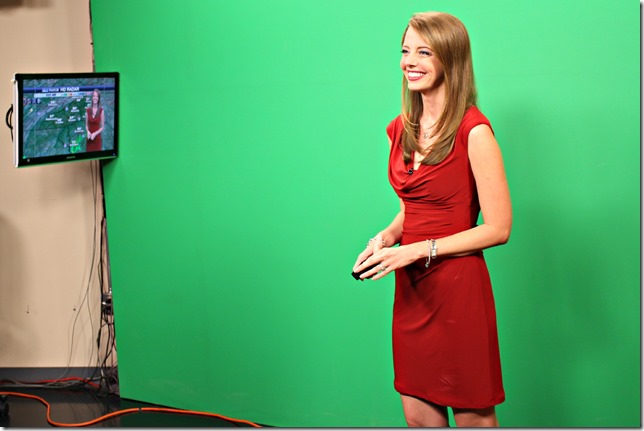 As 6 AM approached I started to get nervous. The producers told me they gave me about a minute to say goodbye at the end of the show, and I had a little speech I had prepared. I was so worried about completely losing it on TV and I just didn't want to cry on the air.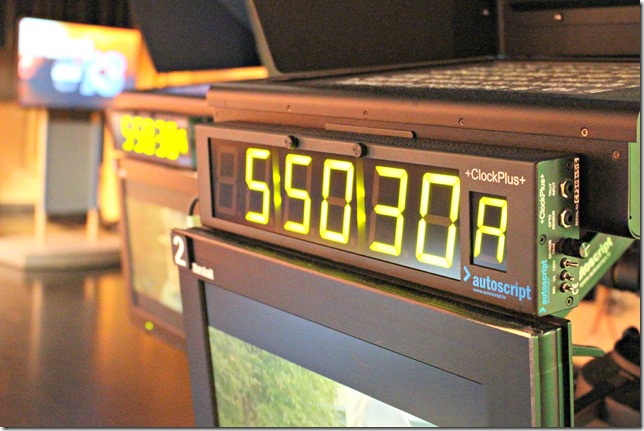 Just before the end of the show they aired a story Holly had put together about my eleven year run at WLOS. I knew it was coming, but it still choked me up a bit. At the end of the story the camera faded to a shot of me and I started to give my farewell speech. I was sort of holding it together until I saw Holly and Jay tearing up sitting beside me. I lost it for a minute and then composed myself for just long enough to tell viewers about my future plans with Running in a Skirt.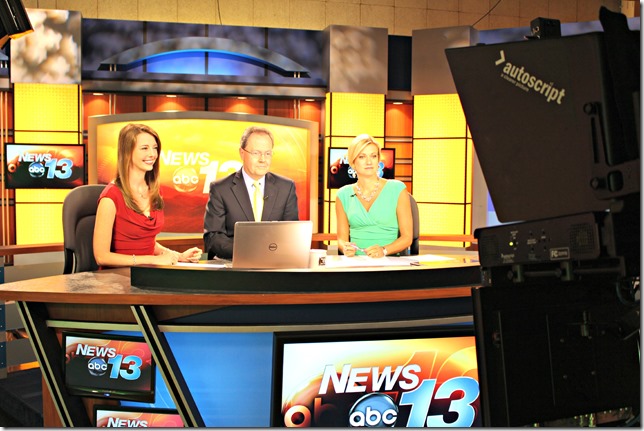 For those of you who missed it, here is what it looked like live on the air.
And here are some of the taped goodbyes that aired during the show from an amazing list of who's-who in Asheville.
My goal was to not cry at all, but at least I didn't sloppy cry? I guess that's just me though, I wear my heart on my sleeve.
After the show I insisted on a big group picture because there are so many faces that go into putting together a newscast that people never see. This crew has been like family to me.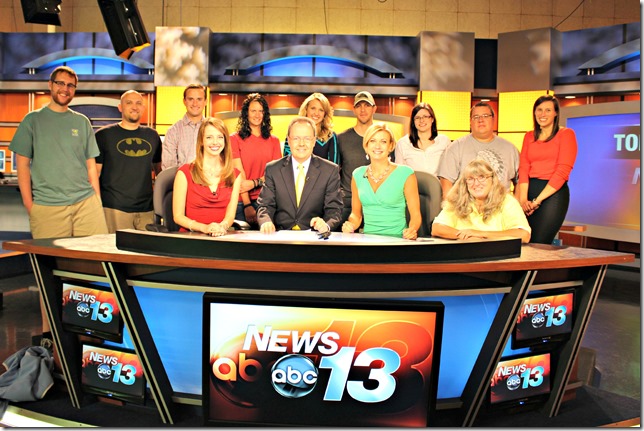 They got me my favorite ice cream cake, cards and some very thoughtful gifts. I may not see these guys every day anymore, but I am sure I will still see them often.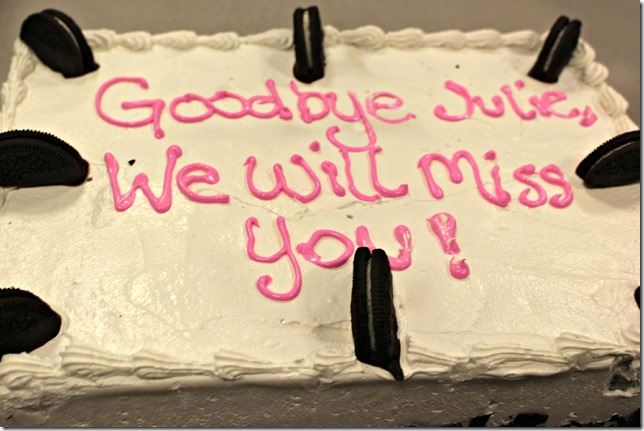 I worked through most of the morning finishing some last-minute details and saying goodbyes. I left for a short break and came back to do it all again for the noon show.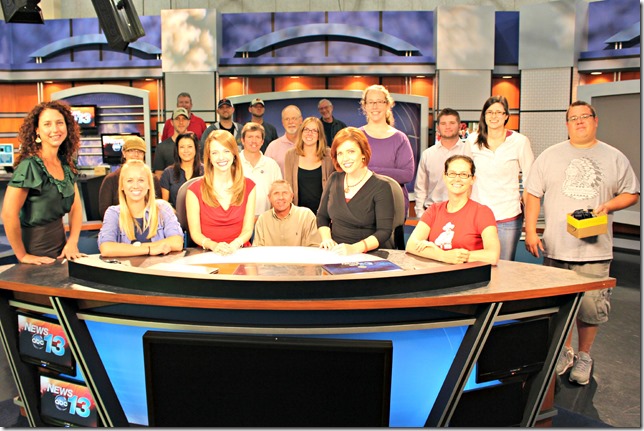 I snuck in one more photo with Victoria who I have worked with so closely for so many years.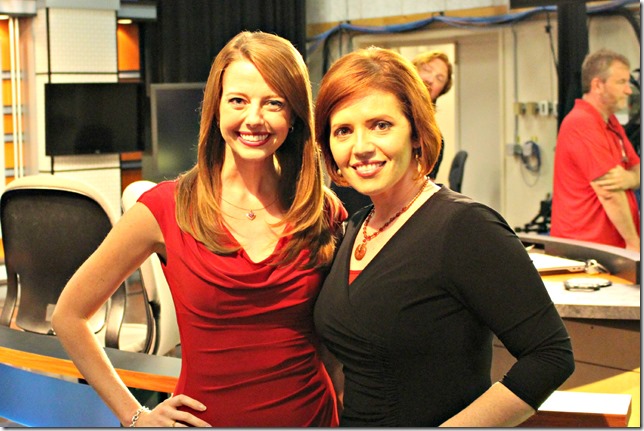 About 1:30 it was finally time to leave for the last time, I gathered my last few things (I packed most of my desk a few weeks ago) and stood at my view from the green screen. I can get a bit sentimental about taking one last look, so I made this one short and sweet. The best thing I can do is to look forward, not backwards.
It was a rather uneventful, but memorable last day at WLOS.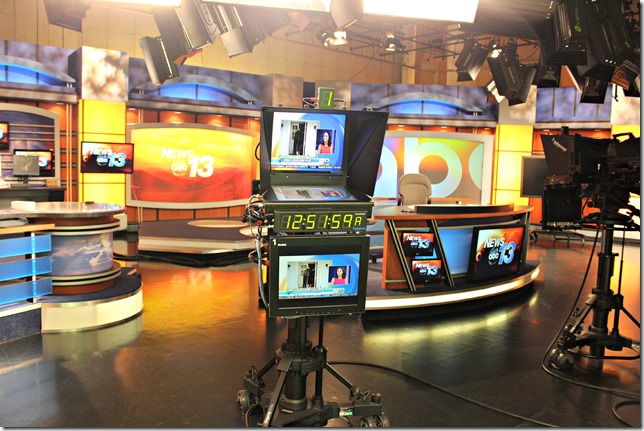 Reflections on leaving WLOS
Victoria gave me this picture with a quote from the movie "You've Got Mail!" It says "You are daring to imagine that you could have a different life."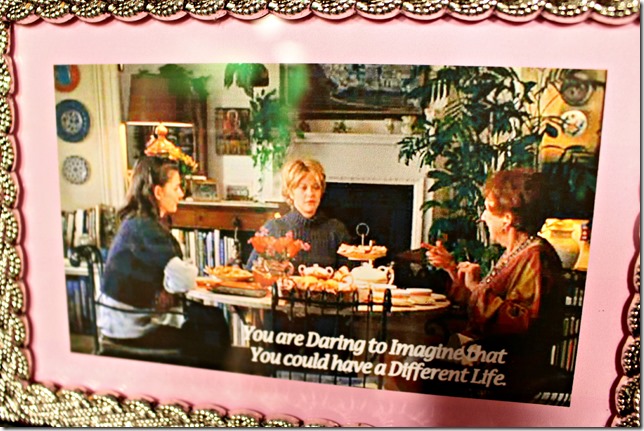 This quote has really resonated with me over the past few days.
I really loved my time at WLOS, but it is time to do something different. Change is very hard, but change can be good.
I feel so blessed that so many of you have invited me into your homes via the morning news for so long. I already miss being able to "wake" you up. It is a powerful and important role.
I am grateful to have worked with so many amazing people on the morning and noon news including Holly, Jay, Lauren, Victoria, the producers and the production crew. I will miss working with such talented and fun people.
As for the future, I am so excited to share with you my next project and job, my blog Running in a Skirt, and I hope that you will continue to support me. For those of you who are just learning about my blog, you can think of it as an online magazine with recipes, travel, workouts & fitness ideas, running, healthy living, fashion, beauty,photography and Western North Carolina living. For those of you who have been reading for a while, I'm going to be upping my game in the coming months with more posts a week and I even have some pretty awesome giveaways that I know you are going to love!
To subscribe to Running in a Skirt enter your e-mail address on the right hand side of the screen.
I'm also going to be working on a few freelance writing gigs. I already have a fun one to share with you on Wednesday. I am still on the lookout for any freelance TV opportunities.
Running in a Skirt is now open for advertisements and sponsors. If you are interested in being a part of this exciting new opportunity in any way please send an e-mail to RunninginaSkirt@gmail.com