Happy Friday, friends!
It's been a rough week, I even turned my ankle yesterday trying to run it out. Ugh! I'm hoping with a little tlc it gets better quickly.
Before I get to Fashion Friday, I wanted to thank you guys again for all the condolences about Reina. It has been really heartwarming to get so many kind notes.
Our friends dropped off this beautiful new dogwood tree last night for us to plant in the yard to remember her. It was such a sweet gesture and exactly what we needed.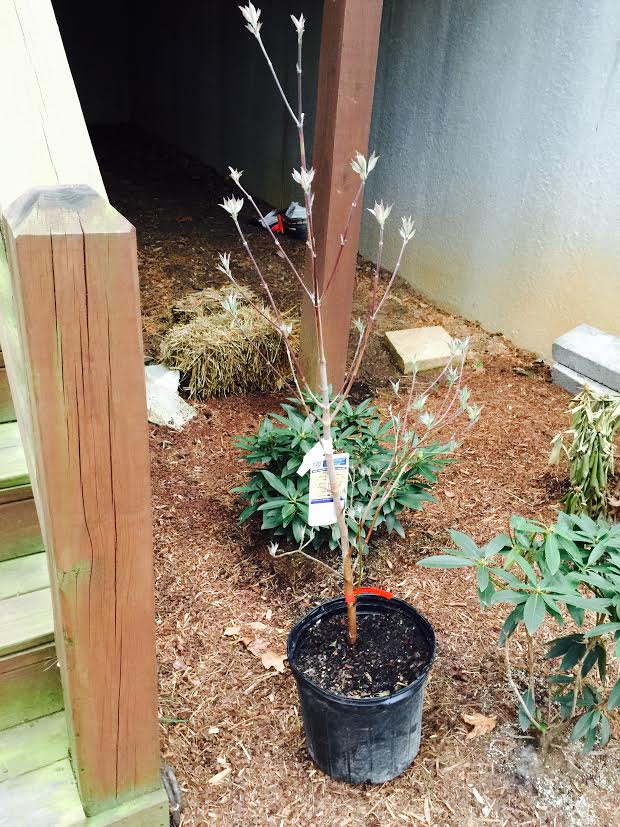 I'm trying to keep moving forward, so bare with me as I try to be as positive as possible. My motto is: fake it until ya make it!
Fashion Friday
Asheville seems to come alive in the spring with blooms everywhere you look. Everyone seems to come out and fill the outdoor seating in downtown restaurants and the sun shines ever so brightly on the mountains which slowly turn shades of fresh green that are nearly impossible to replicate.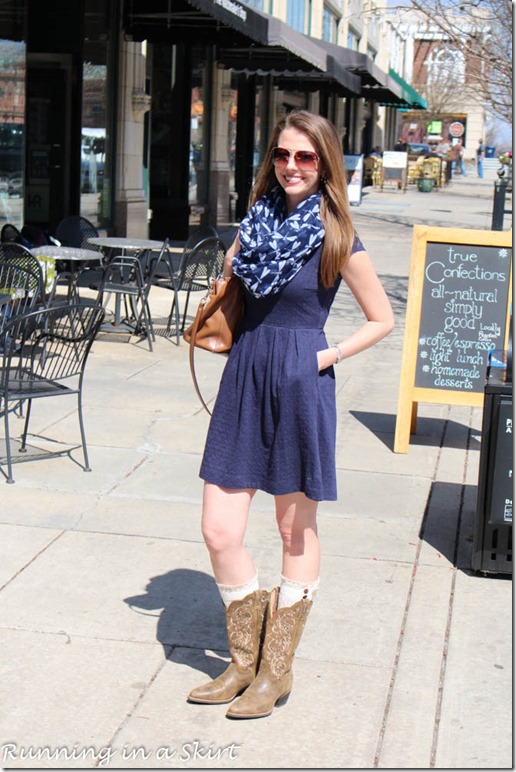 I got to have lunch the other day in downtown. It was just warm enough to eat outdoors and embrace the changing seasons.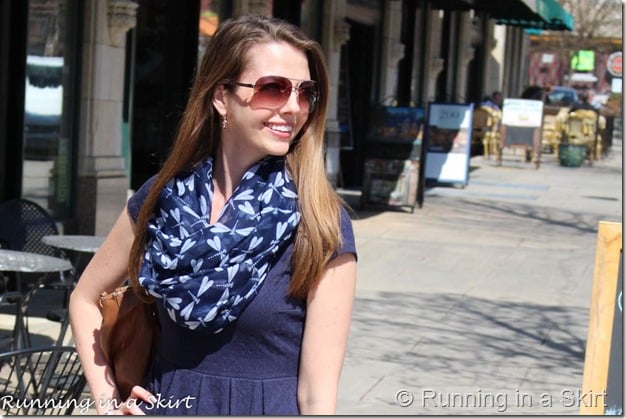 I wore a simple navy dress with short sleeves and carried a light beige cashmere sweater for the early morning.
I love pairing lightweight infinity scarf's with boots this time of year to make the summer dresses a little more weather appropriate.
This one has dragonflies on it, which is perfect for this time of year!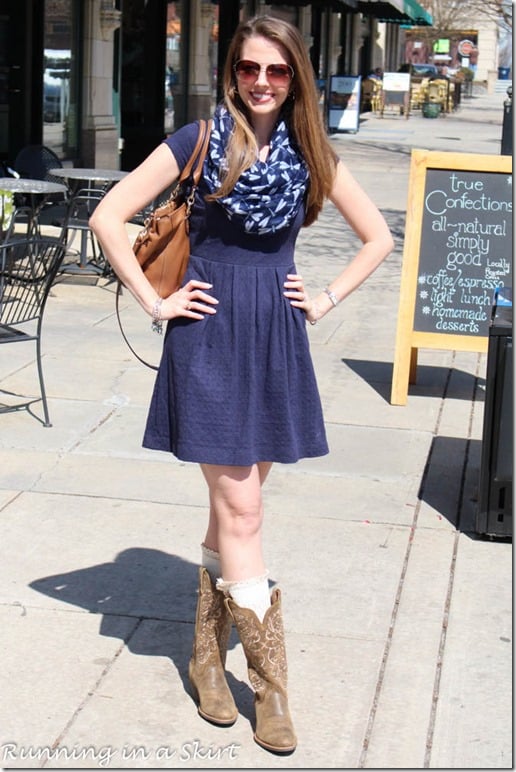 Since it wasn't quite warm enough for sandals (it has been this week!,) I paired my dress with my favorite Nashville cowboy boots and boot socks.
My legs are still super pale from not seeing the sun for months, but the older I get, the less I care about things like that.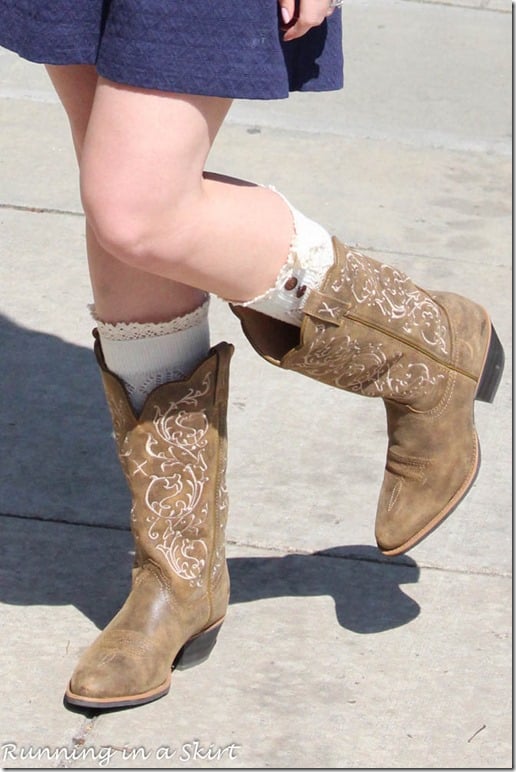 Buy the look:
Navy Dress: Macys, similar here
Scarf: Charming Charlies, similar here
Boot Socks: Altar'd State, similar here
Boots: Twisted X, similar here
What a great time of year for fashion! It can be a lot of fun figuring out the right combination of summer and winter pieces to put together to create that perfect spring look. With a little care though, you can transition into spring with style.
I hope you have a simply amazing weekend! Monday I have some beautiful pictures of the tulips at Biltmore to show you guys. It's going to be a great way to start off a fresh new week.
Thanks to Nicole for the Fit and Fashionable linkup! I'm also linking up with Joylynne Shane for Fashion Friday.
Your turn!
What is your favorite thing to wear in the transitioning season?