Visiting the Biltmore in spring is the perfect time to catch their flowers in bloom! The Biltmore Tulips are spectacular!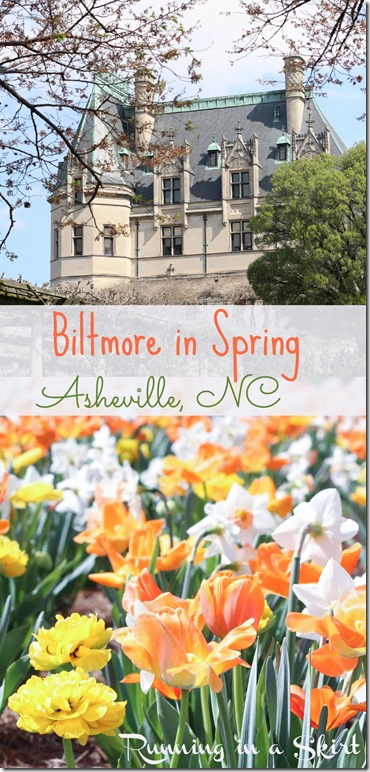 Happy Monday friends!
I hope you had a great weekend. I've been nursing that mildly sprained ankle I told you about Friday. I was so bummed because I planned to run a race with Jaime this weekend, but I decided that it was probably smarter to just rest. It seems to be getting better quickly so I am grateful for that.
So in a nutshell, last week kind of stunk. Between Reina and my ankle, I'm ready for a fresh new week.
Bring. it. on.
On a positive note, the highlight of last week was using my annual pass to see the tulips in bloom at Biltmore. They cheered me up a little and it was fun to play with the settings on my camera to take some pictures.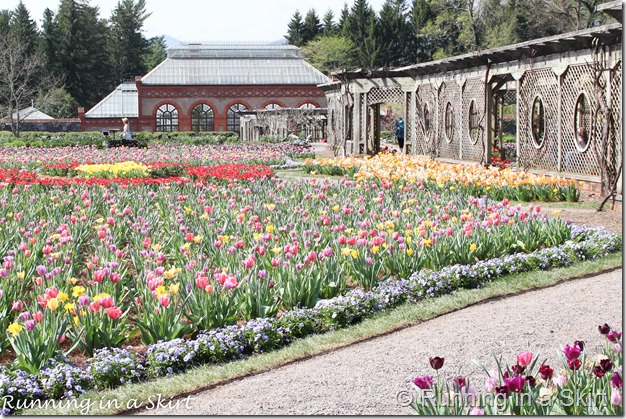 The gardens were packed full of tulips and daffodils.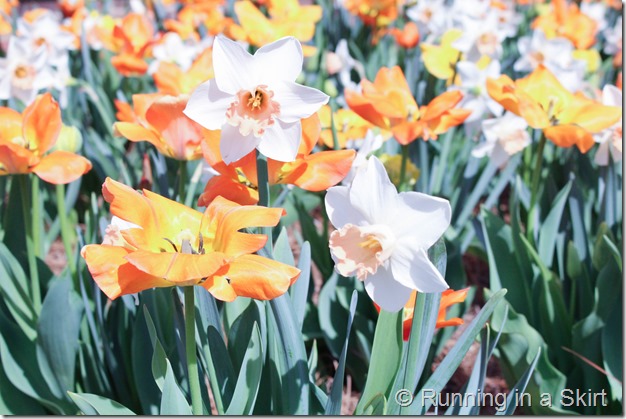 I loved these big orange ones that already opened.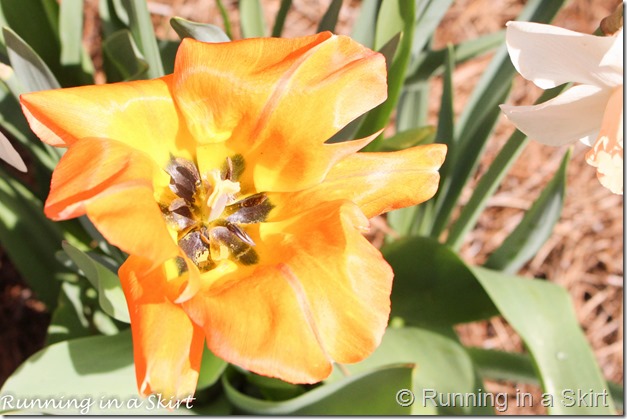 The delicate tulips are always the star of the show though.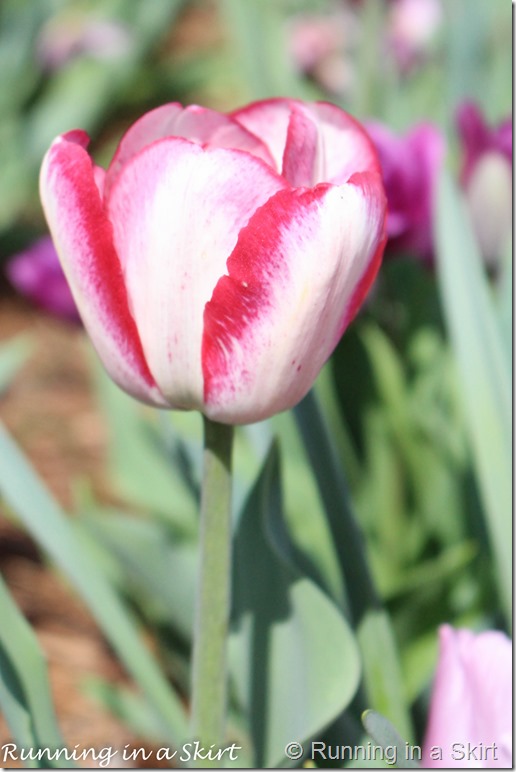 So pretty!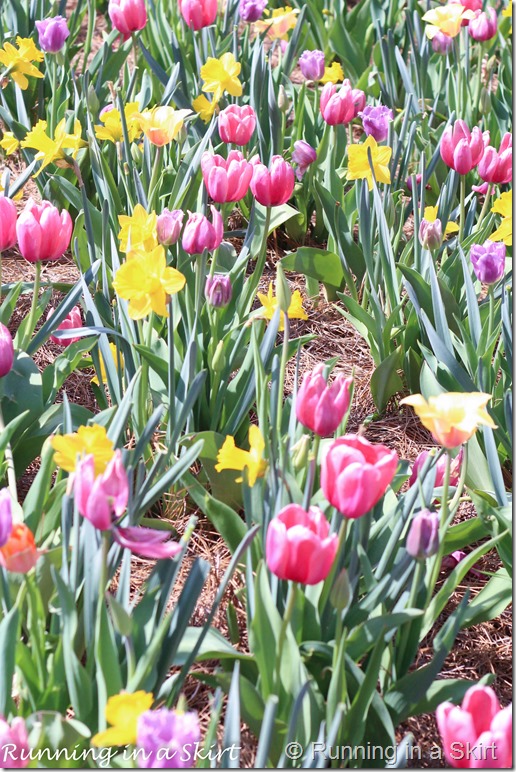 I also really liked these red ones with the contrasting yellow.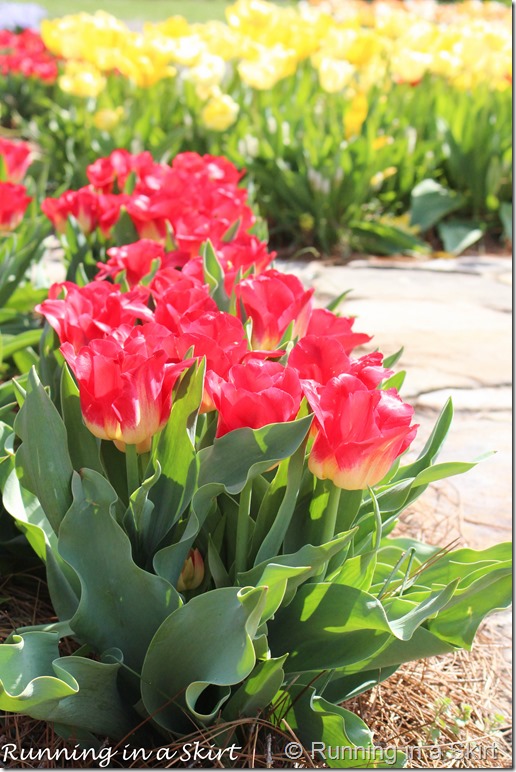 It is amazing how so much work goes into the tulips, but they don't last that long.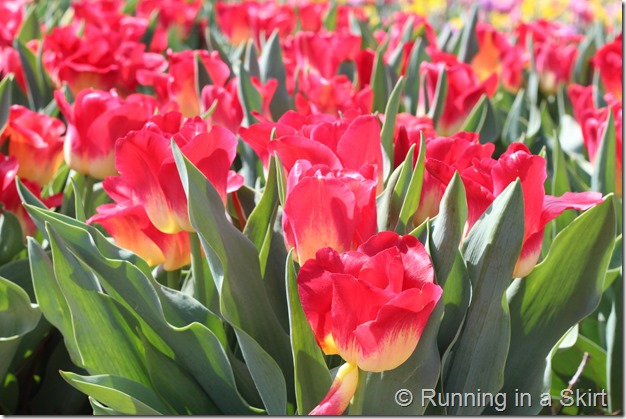 It was such a treat to catch them just at the right moment to get these shots!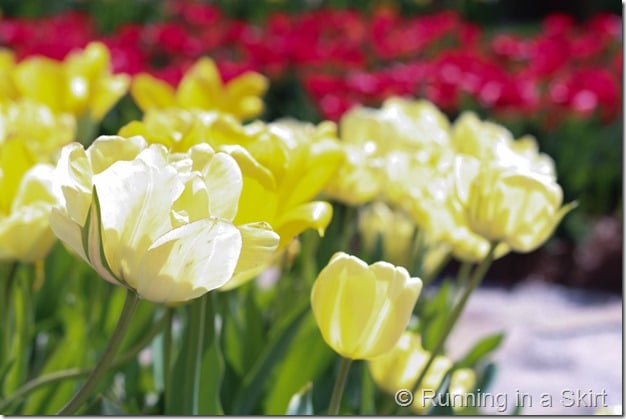 I want to go back sometime early in the morning to get some wider shots without people and to try to capture the morning sunlight.
Before I left, I soaked in some of the wide mountain views.
I believe these mountains are good for the soul. God's work at it's finest!
There is nothing like surrounding yourself with beauty when you are feeling blue. It certainly helps me feel less sad.
Hope these pictures are a little pick-me-up to your day as well!
Thanks for stopping by today, tomorrow I have a recipe for a fancy French tart. But of course, I make mine with a super swift shortcut AND with a healthier meat-free twist. It's really an awesome dinner. I hope to see you then.
And of course, have a Marvelous Monday! Thanks for the linkup Katie.
Your turn!
Tulips or Daffodils? GO!