With two dogs who are both puppies getting a bit older, (Reina is 8, Rhett is 12!) it seems like I am always at the vet.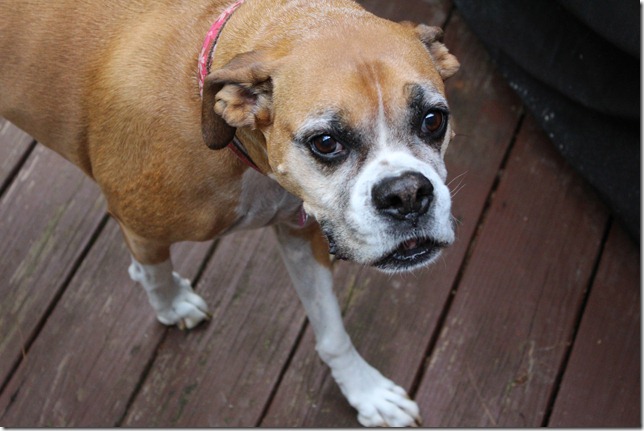 "We aren't any trouble, really!"
If you follow me on twitter, you might have seen that this week was no exception. Normally it's Rhett that's causing me problems (I swear one year I was at the vet every other month with him)…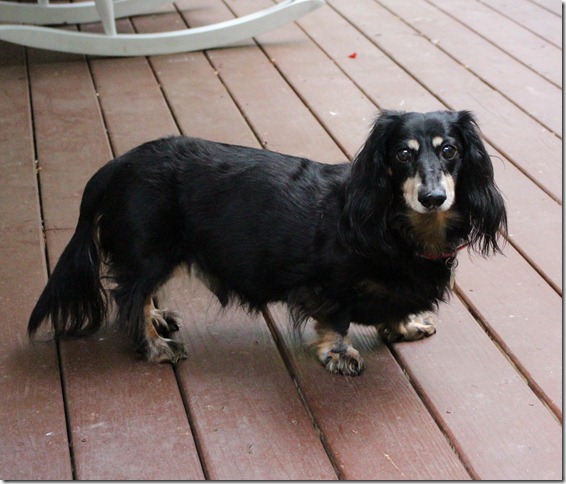 "See.. no problem AT ALL, Mom."
This time it was Reina that gave us a good scare.
Reina-face (nick name) at the vet. She was pissed!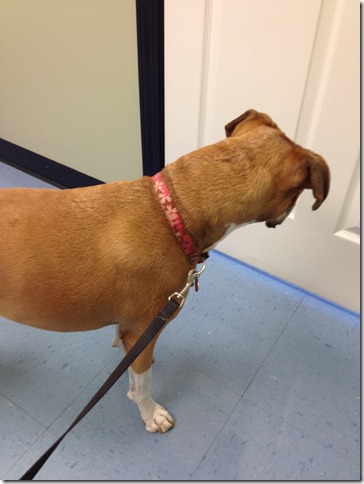 "Lets leave now… I'm FINE."
Reina got a funny looking spot on her last week. It didn't seem to bother her or cause her pain, but it looked really strange. At first we thought it was a bug bite or an ingrown hair but it grew very quickly over the weekend and neither the hubs or I had any good explanation what it was. SO.. off to the vet we go! The hubby didn't tell me at the time, but he was worried it was something really serious. I just thought it was an infected bite or something.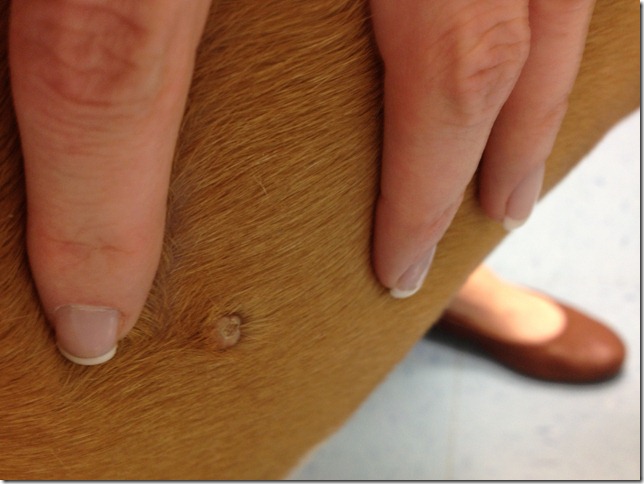 The vet immediately identified it at as a sebaceous adenoma. He said most likely it was benign or harmless but he wanted to check it for cancer just to be sure.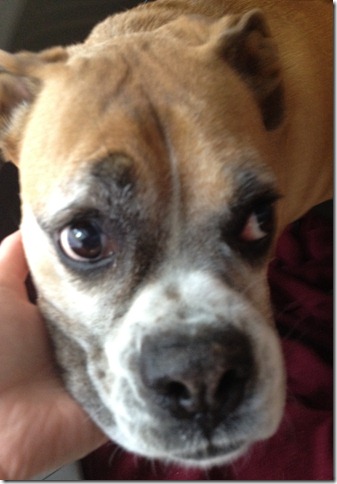 SAY WHAT!
Luckily he could test for it in his office by taking a sample through a needle and looking at it through a microscope. I was a little panicky for a few minutes waiting for him to come back into the room but luckily he came back and gave me the all clear.
He told me that spot wouldn't go away, but it is just cosmetic and shouldn't cause her any problems. He also told me we might see more of these spots in the future. Ugh…. Really, no trouble at all.
We got back home and I played with both pups a little in the yard. Fingers crossed that we don't have any more scares anytime soon. I love these guys so much.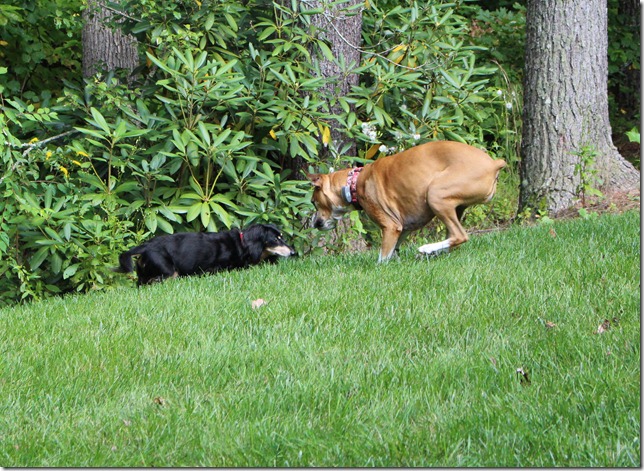 Luckily Reina didn't stay mad for long.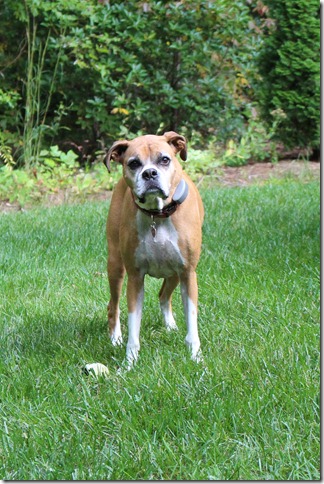 Just give this princess dog a tennis ball and she is in bliss!
------------------------------------------------------------
QUESTIONS:
HOW DO YOU COPE WITH YOUR DOGS GETTING OLDER?
HOW DO YOUR DOGS HANDLE TO VET?
HAVE YOU EVER HAD A "SCARE" WITH YOUR PETS?