One year ago today I ran the Chicago Marathon. In some ways it seems like just yesterday, in other ways it seems like a lifetime ago.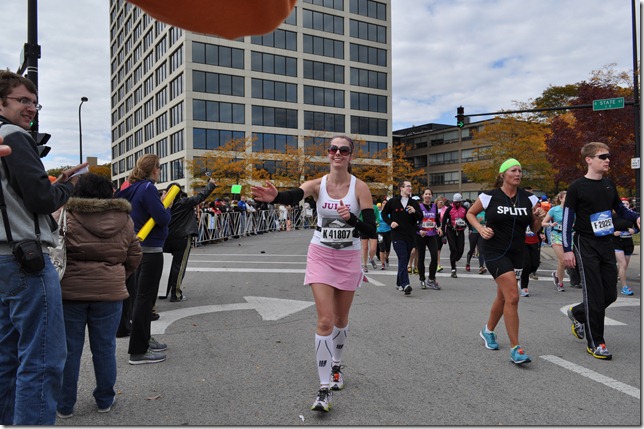 I am so glad I did the marathon because it was an experience unlike anything else. It taught me that I am a lot tougher than I look or even that I think that I am. It also taught me that I can fight through hard times and see the finish line. Those lessons have really helped me cope with some of the other hard times I have faced this year. I can't tell you how many times I've thought…. well I ran a marathon, so I CAN do this.
In the past year I've been asked all sorts of questions about the marathon and I've had a lot of time to reflect. So in honor of the one year marathon anniversary I thought I'd share some of those answers.
26.2 Miles is so far to run! Why did you do it?
In the past several years, I've grown to love running. From early on, I enjoyed the challenge and satisfaction of distance running. I even enjoyed the longer training runs and training plans that had you hitting a new personal distance record every weekend. The first time I ran 5 miles I was hooked on distance running. I couldn't believe that I actually did it. It was so exciting and such an adrenaline rush.
It felt like a marathon was the ultimate challenge. I always thought of myself as NOT athletic and NOT as someone who could pull off anything like a marathon. But after awhile it seemed possible.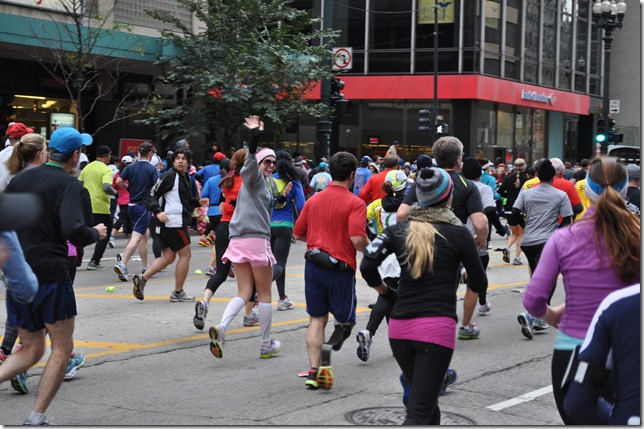 Last summer I knew I was going to have the time and energy to devote to training. I knew it was a good time in my life to try the marathon. I wondered if I didn't do it now, would I always have the time…. and if I didn't do it, would I regret not doing it?
I also wanted to raise money for Girls on the Run by being a SoleMate.
How hard was it?
Very very HARD. <--- that's a "technical" term, my friends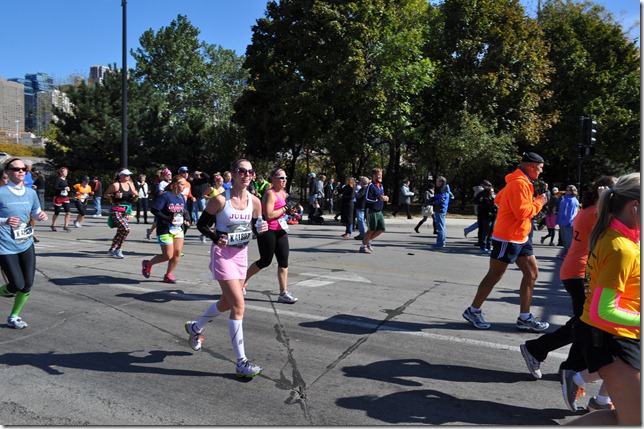 The race itself was more challenging than I imagined and the training ended up taking over our lives. I created a training plan that combined several popular plans and focused on what I knew I could do. I felt it was more important to finish and to finish without injury, than to push too hard on time in training and at the race. What I didn't account for was that on long run weekends the entire weekend would somehow involve my running. From eating the right food before running to needing to rest for the day after the long runs, it took more time than I thought.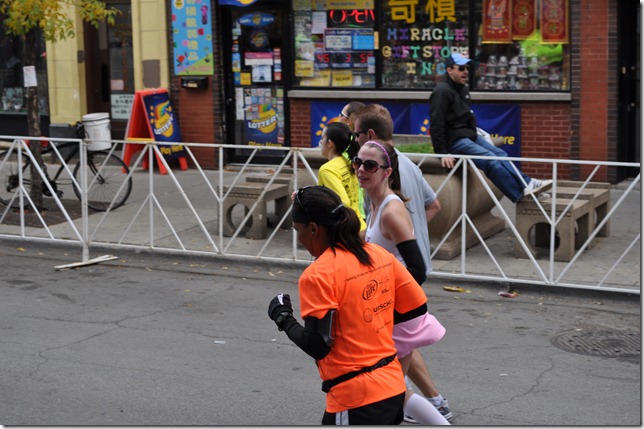 That was my zoned out face!
As for the actual race. It was harder than I imagined. I thought it would be easy up until mile 20 and then I'd just have to tough it out. It got hard at mile 13, which meant I had to stay tough for a LONG time. I was in a daze mile 20-23. But still finished it and I'm so happy that I did.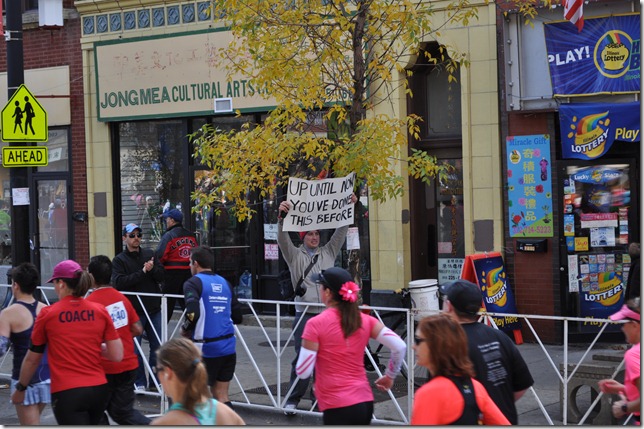 Why did you run Chicago?
My husband had a pretty strong opinion on this. He said…" In case this is your first and only marathon, I think you should GO BIG." He thought I should go for a serious big city marathon with lots of crowd support and really embrace the experience.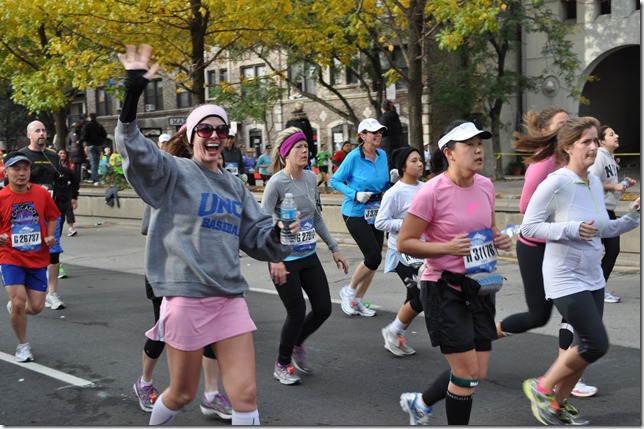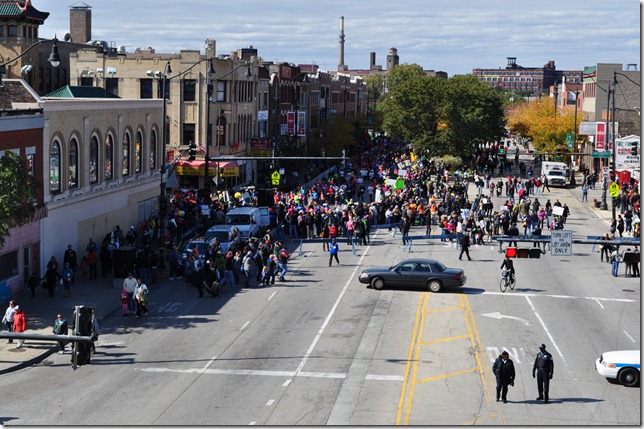 The top 3 big city marathons are Boston, New York and Chicago. Boston has to be a second race with a qualifying time… so that was out. New York has a hard to get in lottery system and I wanted a guaranteed plan… so that was out. Chicago had open registration to anyone and was FLAT! Sign me up!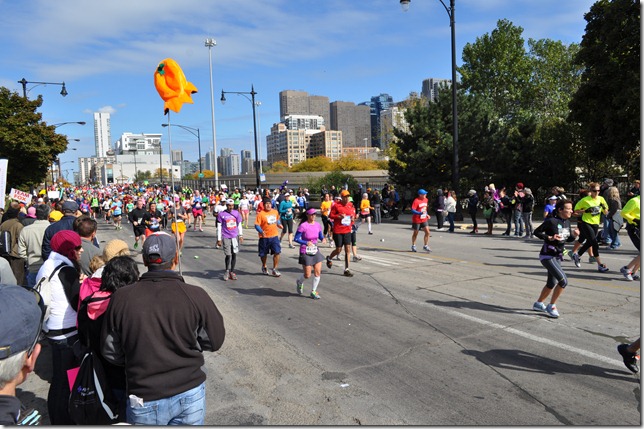 I am so glad I picked the Chicago Marathon because the crowd support was phenomenal and it was amazing to run through such a big city with so many people.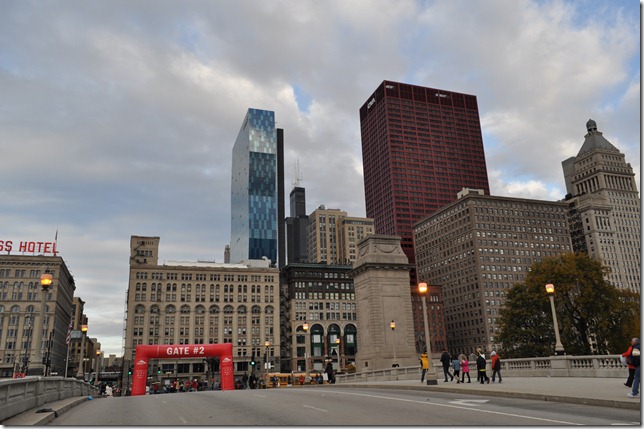 Because I was running in a city with such great public transit it gave my "spectators" a chance to cheer for me seven times along the course.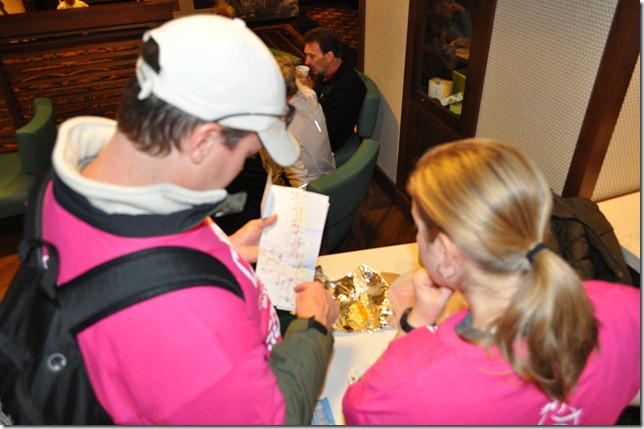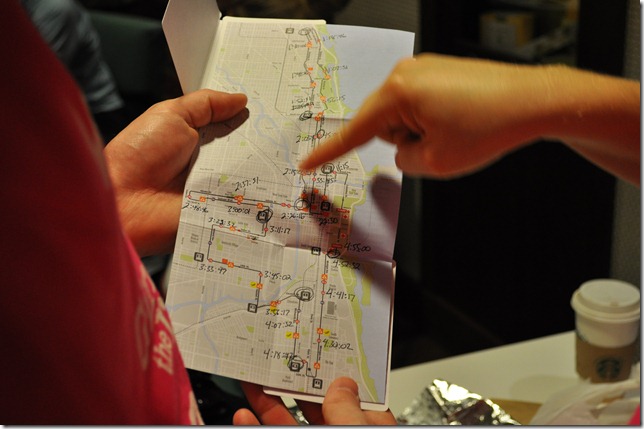 That was just the support I needed and made the marathon so much more memorable because we shared the experience. Since I live in a small city, that was such an extraordinary chance to enjoy a big city.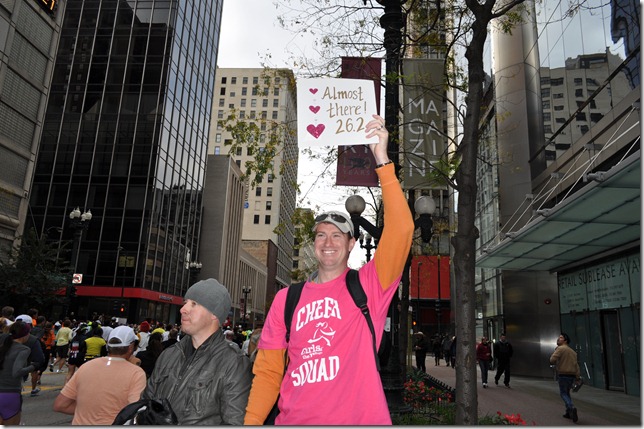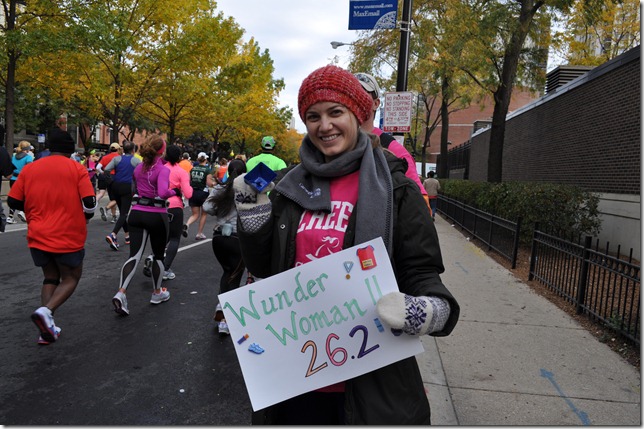 Does that cowbell look familiar?
Will you run another marathon?
Maybe.
My hubby (who was an amazing rock star supporter during the whole thing) begs to differ. He took a cell phone video of me after the marathon saying that I wasn't going to run another one.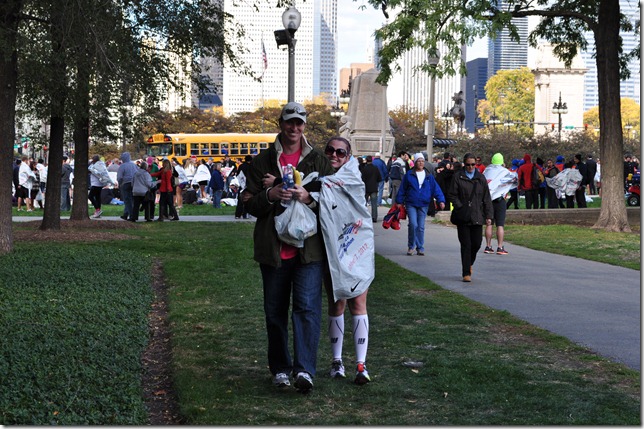 Marathoners LIE!
It seems like you forget all of bad stuff and remember how amazing the race was. Time is funny like that.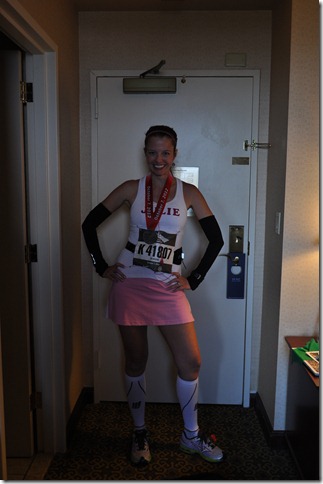 I'm not planning on running one any time soon, I certainly need to get my health completely under control before I attempt another one. The training and the amount of time that the training takes could deter me from running one again. I also feel like to run another one I want to be fairly confident that I can finish much faster. I've put in the back of my head that if I can get my half marathon time closer to 2 hours, I would consider training for another one.
Basically running a marathon is one of the craziest things I've ever done, but I am SO glad that I did it! We'll see what the future holds

-------------------------------------------------------------------------------------------------------------------------
QUESTIONS:
HAVE YOU EVER RUN A MARATHON?
WHAT'S THE MOST CHALLENGING THING YOU HAVE EVER TRIED?
WOULD YOU DO IT AGAIN?