Here is my active.com donation page. Make donations here!
http://www.active.com/donate/solemateswnc11-12/JulieWunder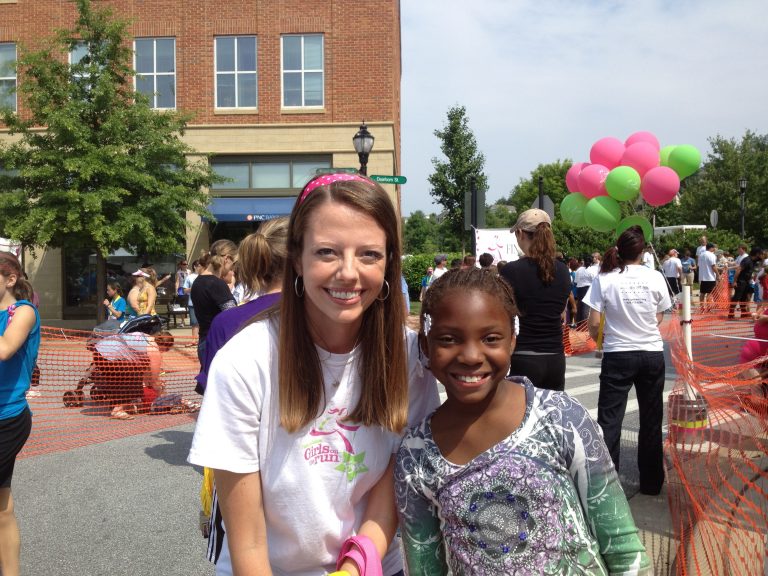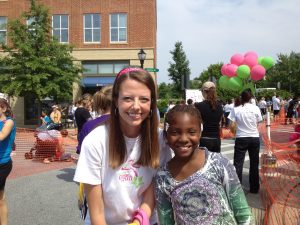 I believe in teaching girls self confidence.
I believe that girls need to know they are each awesome in their own way.
I believe teaching girls to be strong means that one day when they are women they will have the strength to do something amazing.
I believe programs like Girls on the Run are actively helping girls to be strong, self confident, and realize their potential.
[fusion_builder_container hundred_percent="yes" overflow="visible"][fusion_builder_row][fusion_builder_column type="1_1" background_position="left top" background_color="" border_size="" border_color="" border_style="solid" spacing="yes" background_image="" background_repeat="no-repeat" padding="" margin_top="0px" margin_bottom="0px" class="" id="" animation_type="" animation_speed="0.3" animation_direction="left" hide_on_mobile="no" center_content="no" min_height="none"]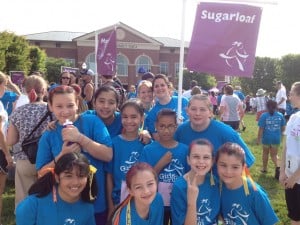 The awesome team from Sugarloaf Elementary School!
Girls on the Run of Western North Carolina's mission statement is simple "We inspire girls to be joyful, healthy and confident using a fun, experience-based curriculum which creatively integrates running."
3rd Through 8th grade girls participate in a 12 week session. They meet with coaches twice a week and train to run a full 5K race. 1,200 girls crossed the finish line just last year! The program encourages physical activity, living a healthy lifestyle and completing a challenging goal. These are some of the lessons I've been using to train for the Chicago Marathon!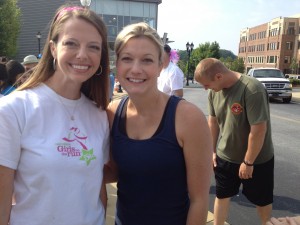 Holly and I at the Girls on the Run 5K!
For the past two years I've volunteered at the spring Girls on the Run 5K race in Western North Carolina. One of my favorite jobs is handing out medals at the finish line. You should see the girls faces when they finish. It's a moment of accomplishment that many of them will remember for a lifetime. I know I will remember those smiling faces.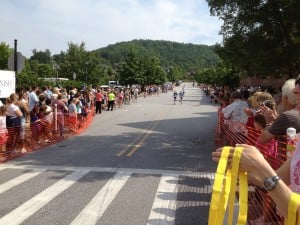 First girls coming across the finish line!
The program accepts girls regardless of income or ability. Last year they gave over $40,000 dollars in scholarships to girls that needed assistance paying for the program.
That is why I've decided to become a SoleMate for my Chicago Marathon training program and race. I hope to show the girls in the program that with a lot of hard work and dedication you can do something that sounds impossible-- run 26.2 miles!
Every $125 I can raise will sponsor a girl to be in the program. All of the money raised goes directly to Girls on the Run in Western North Carolina. I truly believe that this experience can be life changing for these young women.
You can go to http://www.active.com/donate/solemateswnc11-12/JulieWunder and make a donation. No amount is too small or too large. All donations are tax deductible. One idea is to go in with several of your friends or coworkers to split the $125 to sponsor one girl for the program this year.
We all want to make a difference. I believe Girls on the Run is the type of program that can do that.
Let's all take some time and some spare dollars to give these girls something to believe in!
tag.
[/fusion_builder_column][/fusion_builder_row][/fusion_builder_container]