*Note* Our plan was to be in Nashville for a long weekend, but our trip got cut short due to a family emergency. Despite the change in plans, I thought you'd enjoy our one day in town.
I have a secret.... I really wish I was a country music star. I love the clothes, the attitude, the boots!! The problem is… I can't carry a tune. At all. Trust me, it's bad. So I'll settle with being a fan. And since I'm such a fan, for my birthday this year I asked for a weekend trip to the place where all the dreams comes true-- Nashville!
2011 Kenny Chesney Tour… Hi Kenny!
The day in Nashville starts with a 6ish mile run. I head from our downtown hotel down Broadway towards Vanderbilt's campus. My GPS watch will not pick up a signal with the tall buildings surrounding me. Then I have to run along a busy road, with lots of car exhaust and traffic. I'm out of my element and start feeling like a small town girl, but eventually I get to a beautiful park that has an easy one mile loop.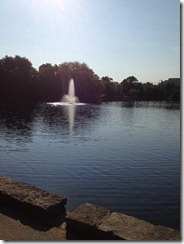 Aw, fountains! Nature! I'm feeling much more at home now.
I always struggle with vacation runs so I plan shorter ones into my training schedule around our out of town plans. I find it to much more manageable. It was a tough 6 miles, but I do get a great tour of the west end of town.
During the run, I work up a SERIOUS appetite! I had brought a couple energy bars with me, but I'm ready for some real food. I'm thinking local, Southern, and brunch! The concierge tells us that Nashville is actually NOT a breakfast town because everyone stays up late at the bars (I guess my early bedtime is so not cool here!) He gives us one great option though. A restaurant that had moved up from New Orleans after Katrina called Puckett's.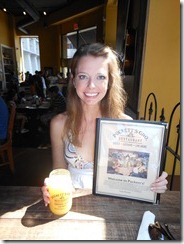 Great decorations, cute menu, OJ in a mason jar?
Sign me up.
My husband and I often order two different meals to share. We try "The Kings" French Toast and a breakfast burrito with sausage on the side ( I don't eat sausage, he does.)
The food is awesome. The Kings French Toast is a play off of Elvis's favorite sandwich with 2 pieces of french toast instead of plain bread. Inside we find creamy peanut butter and sweet bananas. Add some syrup and it's pure bliss. I'm going to recreate this at home.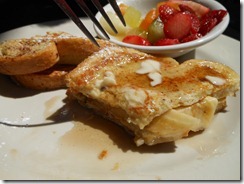 Yes, I know I already started eating this before I took the picture.
I was really hungry and forgot I was trying to document the trip for the blog.
Woops. My excuse is the 6 miles.
The breakfast burrito is pretty standard, but very tasty. It has some peppers and onions in it which adds some flavor.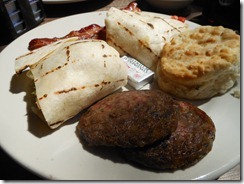 You can NEVER go wrong with a burrito. It's the perfect food!
Overall Pucketts is a fun, local choice for brunch that we really enjoy.
After brunch we decide to walk around town to explore. This town has character and grit. It feels like a much larger city than what we are used to; we normally take weekend trips to Charleston and Savannah. Charleston and Savannah have a slower pace and a quiet grace. Nashville feels louder and edgier in a good way.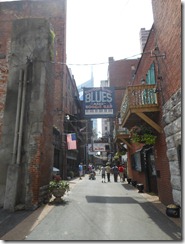 Our goals for the day... find new "real" cowgirl boots, visit the Country Music Hall of Fame, hear live music at a honky tonk & find Kenny Chesney... (j/k)
The first goal is easy. The first store we walk into I find the perfect boots on sale. My husband is thrilled because he hates to shop. I think he had nightmares of going to every boot shop in town.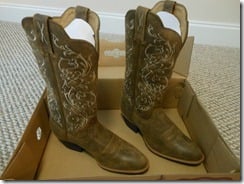 So cute! Great deal! Somebody bring me the microphone!
Next we find the Country Music Hall of Fame. Still no Kenny sightings, but we do see some great stuff from Taylor Swift…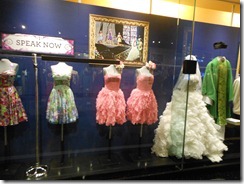 Dolly Parton…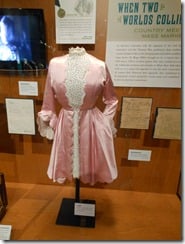 Reba…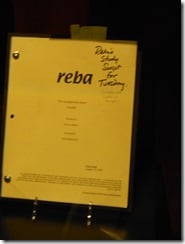 and my fav Miranda Lambert.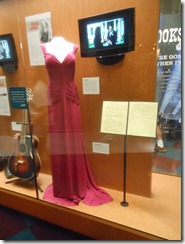 Next up an afternoon snack at Honky Tonk!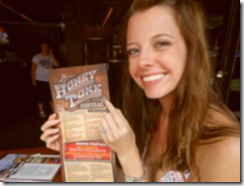 No really we actually found a place called Honky Tonk Central.
In the middle of the afternoon we hear amazing singers and bands playing great covers. Since I'm not a night owl (4:30AM show anyone?) and I'm not a big fan of crowds, this is my kind of party.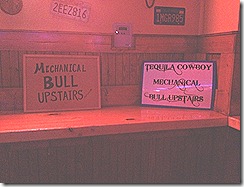 No takers on the mechanical bull at 4PM?
After a couple hours of fantastic music on Broadway we head back to the room and change for dinner. The concierge recommends Merchants for a great meal. We look at the menu online and book a reservation on Open Table.
This restaurant is classy. We requested a table upstairs and we sit at a beautiful window seat. But the funny thing is we are right in the middle of honky tonk-tourist central. You are eating on fine white table cloths and you look outside your window and see this…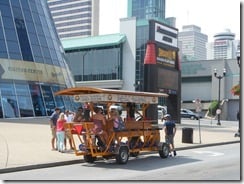 Next time we have more time in Nashville, we are doing this!
It's a "Pedal Tavern."
Merchants has a combination of class and people watching that is unprecedented and very enjoyable. The service is also excellent which always makes for a nice evening.
We have an appetizer of Ceviche….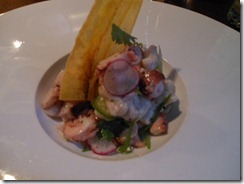 Pretzel Rolls with honey mustard butter….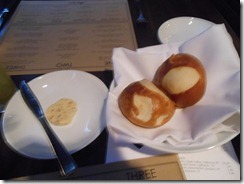 My hubby has steak…..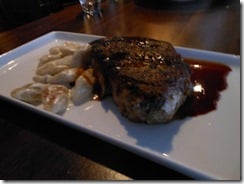 And I have the Halibut…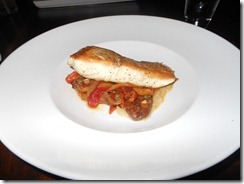 Overall the food is wonderful. My only comment was I thought my fish could have used a little sauce on top. But it was cooked beautifully—I'm just a saucy person.

After dinner we join the tourist crowd to hear a few more live bands. I'm impressed with the mix of people out enjoying the music. Nashville seems to have that grit, but not pretentiousness. I feel like everywhere we go there is a welcoming vibe. Everyone is there to have a good time. Maybe it is the draw of the common bond of loving country music? Maybe it is just because we were in prime tourist area? I'm not sure, but Nashville wins me over. It truly is a town of neon dreams… now if only I could sing….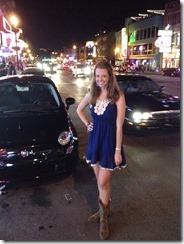 Mission accomplished. Well almost. I'm sure if we would have stayed for the rest of the long weekend as planned we would have found Kenny... Maybe next time.
Where is your favorite nearby weekend vacation spot?
Runners: How do you handle traveling and training for a race at the same time?
[/fusion_builder_column][/fusion_builder_row][/fusion_builder_container]