I believe in the power of positive thinking. I know it sounds cliché… but it's something I try to live by. I try to focus on good things and what I actually have control over. I'm not saying everything is always sunshine and roses, sometimes life gets the best of me just like everyone else. I'm far from perfect, but I try to smile and put my best foot forward.
And today that meant putting my best running shoe forward. I had an exhausting couple of days in the hospital with my Grandmother and even though I'm back home, I can't get out of my mind that she is still sick. I can't control that situation, but I can control my training schedule. I had 3 miles on the calendar so I head off for a quick run. I'm hoping for an easy 3 miles, but I think this past weekend took more out of me than I realize. My legs feel like lead bricks and refuse to get comfortable. I can't seem to pick up a pace and I feel like I'm crawling! I'm discouraged, but I try to focus on being grateful that I have the time and health to run at all.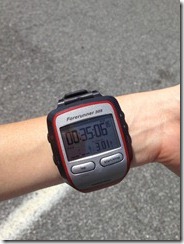 35 minutes for 3 miles.
Not my best at all, but I didn't quit and I really wanted to.
So here are some positive thoughts for today….
I'm grateful for legs, heart and lungs that keep me running even when I don't feel like it.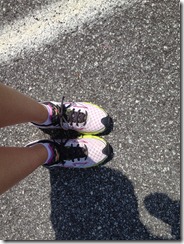 Come on legs, we need to MOVE it!
We have a Marathon to run.
I'm grateful for these guys….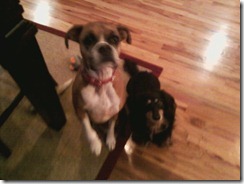 Aren't they the cutest puppies ever?
I bought them extra treats at the store today because that made them extra happy
I'm grateful to live in these gorgeous mountains and these beautiful cool mornings.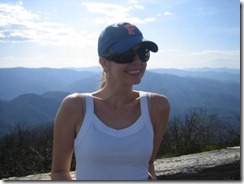 Early spring hike to Pisgah
I'm grateful I recorded the Olympic Marathon so I can watch the ending while I'm on my elliptical and pretend I can run that fast.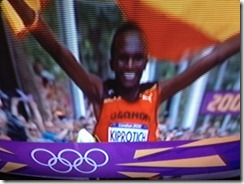 One day I just want to break the tape at a finish line… oh well… sigh…

I'm grateful we had one fabulous day in Nashville.

I'm out past dark in Nashville—This is huge!
I know these are all small in the greater scheme of things. But for today they are keeping my mind positive and keeping me moving forward.
What are you grateful for?
How do you stay positive?
[/fusion_builder_column][/fusion_builder_row][/fusion_builder_container]