Happy Wednesday! We made it to the middle of the week. Woop!
I think I have told you 3.5 times in the last 5 days how much I am loving spring in the mountains. The hillsides are this perfect shade of pale, yet vibrant green that only exists this time of year. And don't get me started on all the flowers everywhere. It is spectacular.
And then there is my garden. I get giddy excited when it comes time to plant it.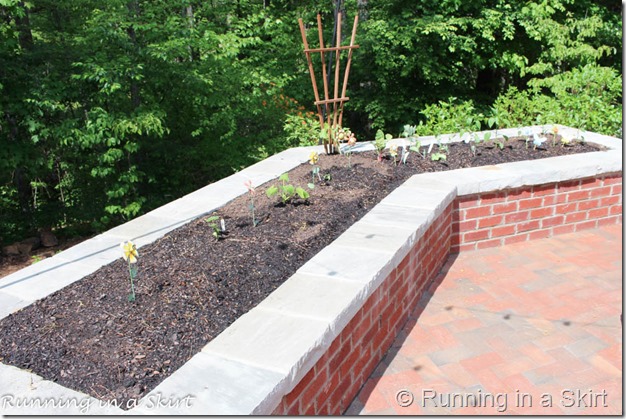 I don't know why or how, but somehow I ended up with a green thumb. I've never really been trained or taught, but I have a knack for it. The Wunder family (my Dad's parents parents) were melon farmers way back when, so maybe it is just in my blood.
I adore planting my veggies and flowers and enjoying them all season long.
This year I am growing… zucchini (remember my GIANT one last year!) and squash… (yellow and patty pan)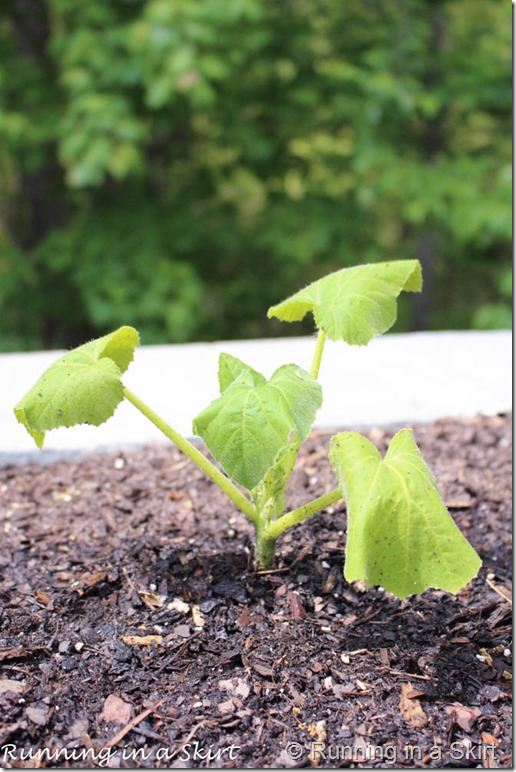 Cucumber, kale and rainbow Swiss chard…
Peppers.. (purple bell, chocolate bell *new to me,* banana, pablano and jalapeño)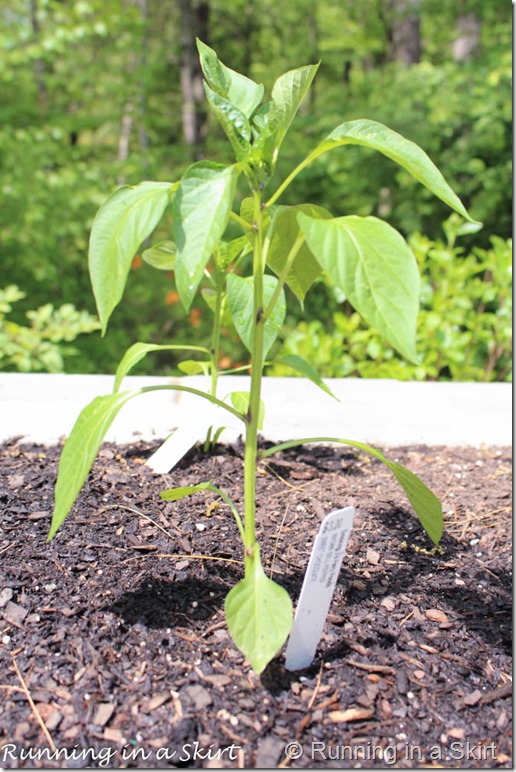 And green beans from seeds.
I'm also growing tomatoes on my deck. I like to keep them in pots right in front of my kitchen so I can keep a good eye on them. They can get disease so quickly and I've had the best luck this way.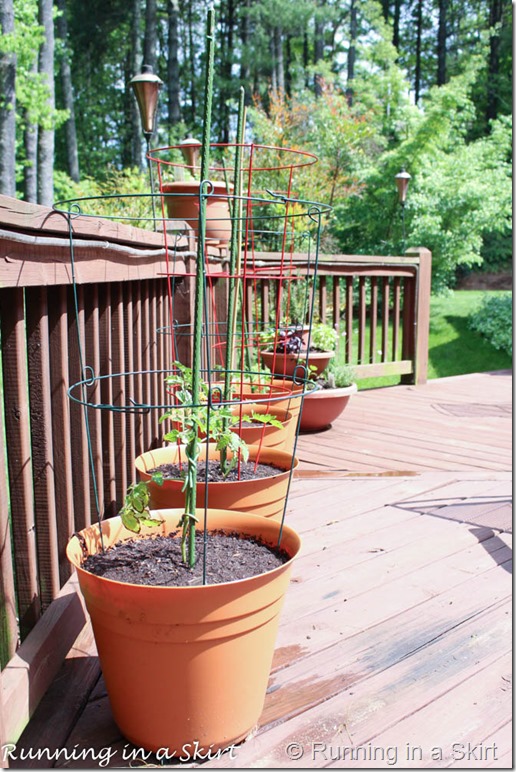 And of course, I'm replanting my herb tower this year. I also made a new pin for How to Make a Herb Tower. Make sure to head over to the original post to pin it. This picture is from the middle of the summer last year.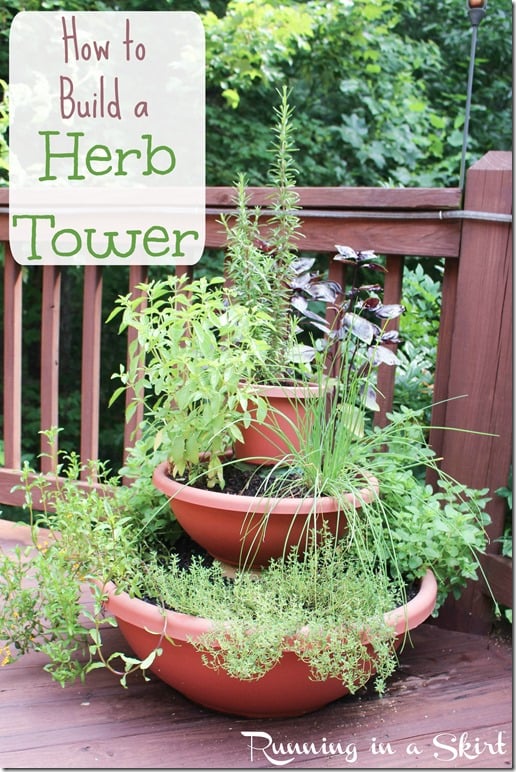 This is what it looks like now… I've got a long way to go!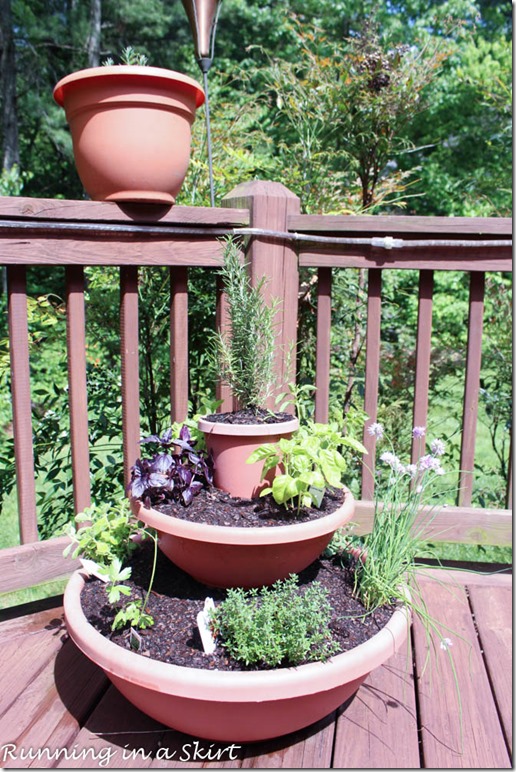 If you want to start gardening, but don't have a lot of space this is the ideal project for you. I also like keeping this close to my kitchen so I can easily get to the herbs.
Finally, I did my deck boxes and planters with flowers.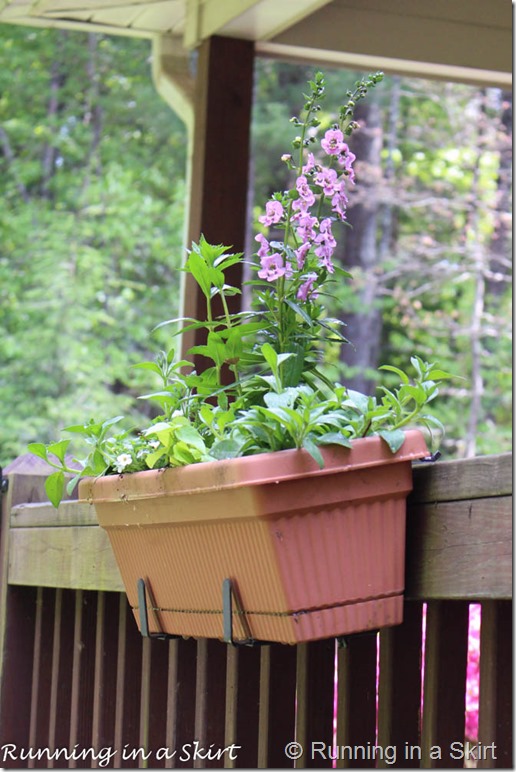 They don't look that impressive yet, but once the flowers grow in I think the will be fabulous. I'm trying out a new color of wave petunias this year. They are supposed to be a really pretty shade of red.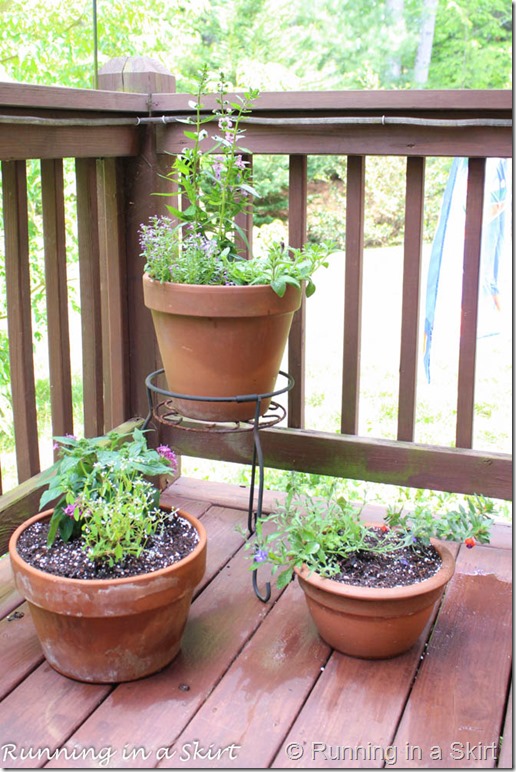 I'll make sure to share more pictures when they grow in. Last year they were spectacular! I did a post last year about flowers for full sun deck boxes if you are interested.
So that was my form of exercise this weekend! Luckily I didn't have to walk around too much to get this done. The good thing is that without my weekend run I had a lot of time to get all of this stuff done! I guess there is always a silver lining. My foot is feeling so much better already and I'm confident I will be ready to walk on Saturday for the March for Babies.
Have a flower-y day friends! Don't forget to stop and smell the roses.
Tomorrow I'm sharing that yummy grilled shrimp recipe that includes a rock star avocado dipping sauce!
I know this isn't traditional workout post, but I still burned calories! I'm linking this post with Wild Workout Wednesday and Wow! Workout Wednesdays. Also Jill Conyers for Fitness Friday. Thank you so much ladies for the link up party!
Your turn!
Do you do any gardening?