Happy Friday, friends!
It's been a hectic and fulfilling week for me! I've been doing a lot of last minute work for the March for Babies, which is TOMORROW! Despite everyone's efforts, we are still short of our fundraising goal. If you can help in anyway I would be so grateful! The money helps women have healthier babies and helps babies that are born too soon. It's a mission I feel that we all can stand behind!
Donate or Sign up to walk HERE
Now, let's talk fashion! It is Friday after all!
As I mentioned a few weeks ago, I am about wearing floral prints this spring. I wanted to show you guys a simple way to add some floral to your look without going overboard.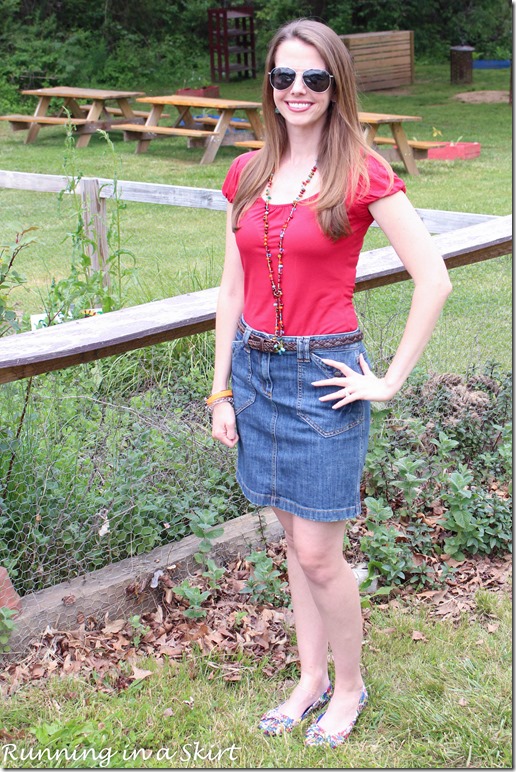 Enter my fun and comfortable floral flats.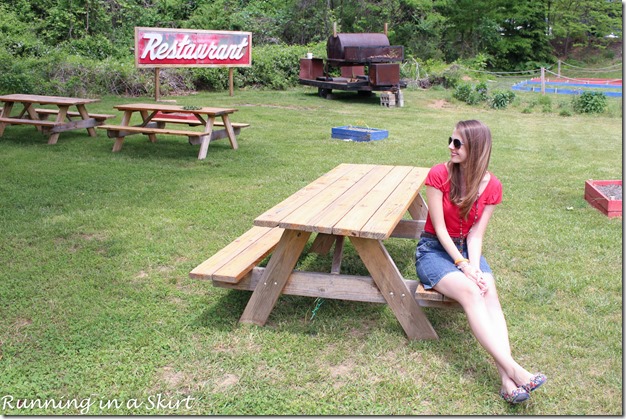 These shoes are the perfect trendy pop!
(Please ignore the giant bandage on my foot-- It's from The Great Piranha Attack of 2015 <-- capitalized intentionally... )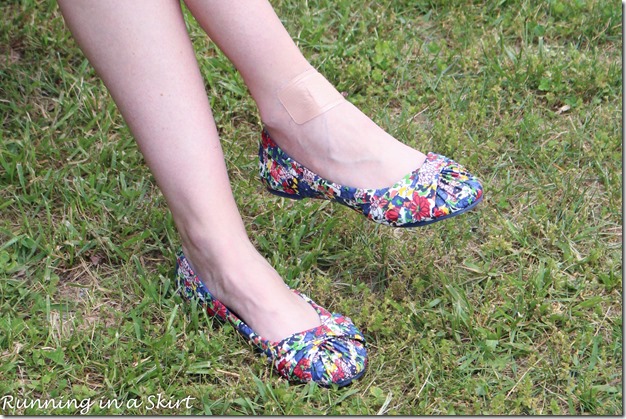 I keep the rest of my outfit classically simple so I don't look like a big fashion DON'T! In my opinion, you must always wear prints with care.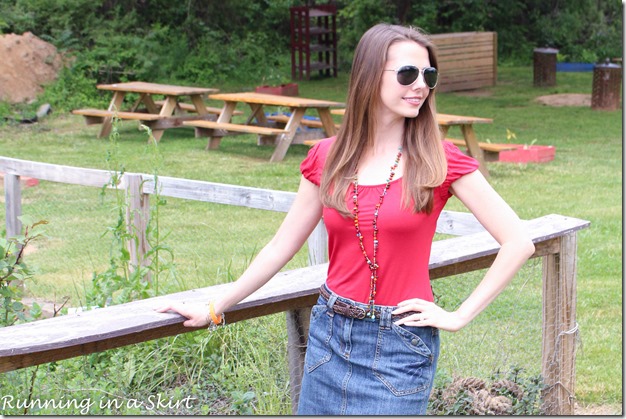 I highly recommend adding a fun floral piece like this to your wardrobe this spring and summer! It's a super fun way to update a classic look.
On a side note, I know I keep talking about it, but I'm loving Asheville so much lately! Most people gush over our beautiful fall color, but spring in the mountains really has my heart.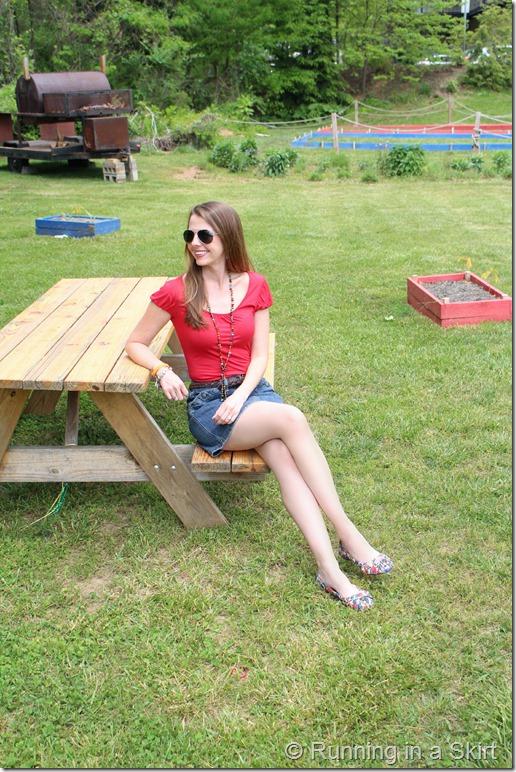 Shop the look:
Skirt: Ann Taylor Loft, similar HERE
Shirt: Anthropologie, similar HERE
Shoes: Rocket Dog, similar HERE
Belt: Cole Haan, similar HERE
Sunglasses: Target, similar HERE
Lipstick: Mac Twig, HERE <-- My all time favorite lip color
Happy Friday, dear reader. I really hope you have a great day and weekend. If you are local I hope to see you at the March for Babies !
Monday I'll be back with my first post in my series about Brazil! Come along as I tour Rio De Janeiro including seeing Cococabana Beach and the Christ the Redeemer Statue!
Thanks to Nicole for the Fit and Fashionable linkup! I'm also linking up with Joylynne Shane for Fashion Friday.
This post does contain affiliate links. If you click over and/or buy any of the items above I receive a small commission. Thank you for your support!
Your turn!
What are you doing this weekend?