Last Thursday was one of those simply glorious days where the skies were a perfect shade of blue and the fall leaves were just starting to pop. I had a little bit of free time in the afternoon and I just could not resist a short drive up the Blue Ridge Parkway.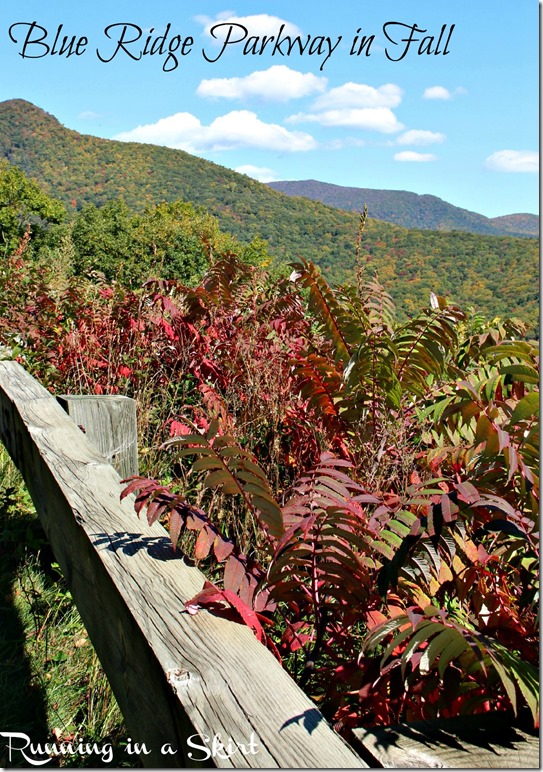 Blue Ridge Parkway Fall
You see the Blue Ridge Parkway in Fall is stunning. I look my camera along for the ride to practice some big girl photography.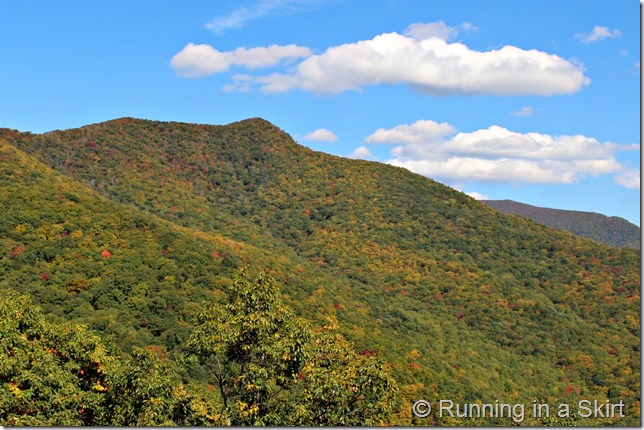 I'm pretty thrilled with the way some of these turned out, especially this one!
(Thanks for the tip Jennifer!)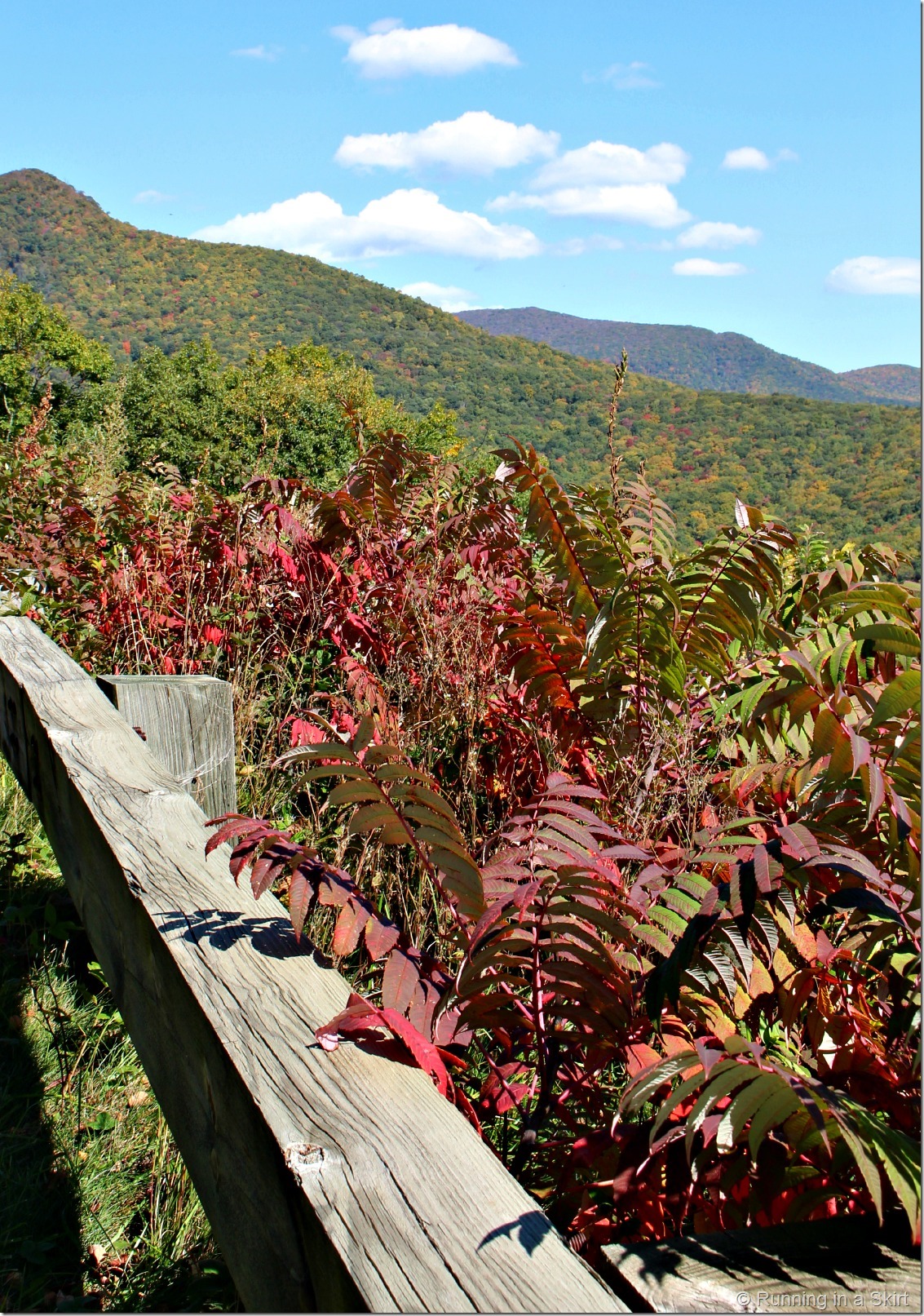 I am just so very grateful that I actually had the time and flexibility to go do this. Taking Blue Ridge Parkway fall pictures has been on my must-do list for quite some time.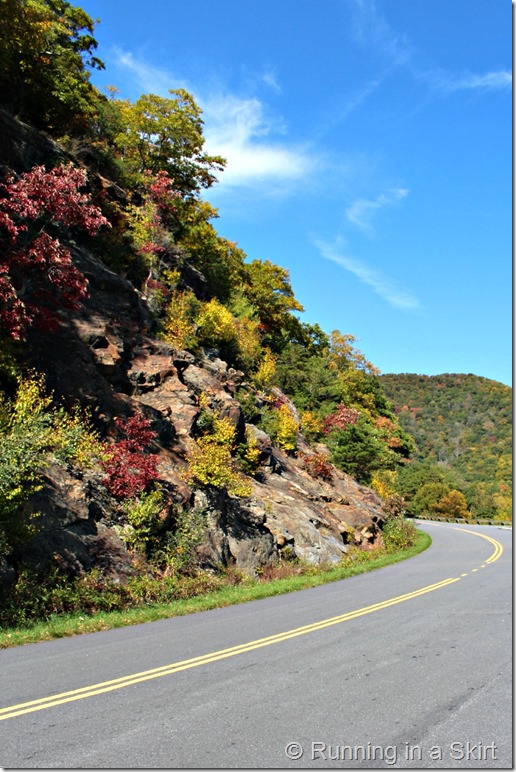 The color was just starting to change, even at these higher elevations.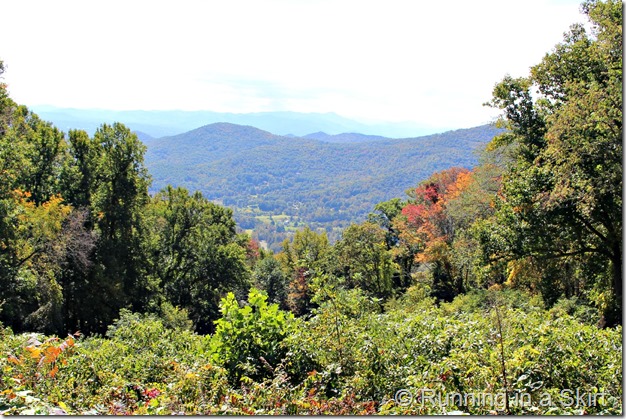 I drove all the way up to Milepost 372.1 Lane Pinnacle Parking overlook and got some good shots.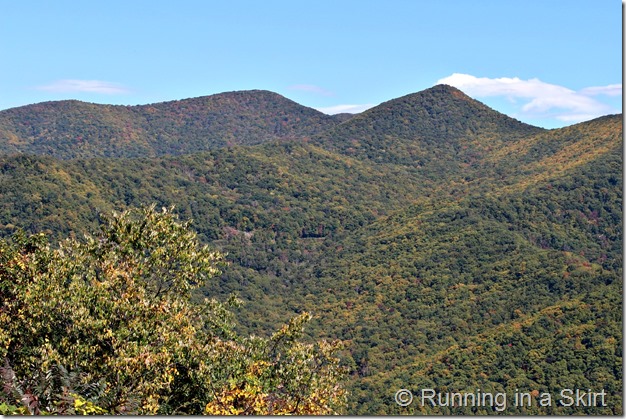 At that point I decided to turn around and go back home. I really want to take even more fall pictures this year, but I decided the leaves had not reached their peak yet.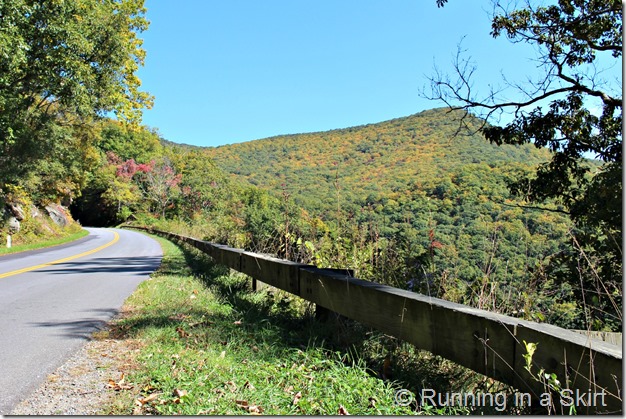 I am very hopeful that if I go back up and travel farther in the next few weeks I can get even more pretty pictures.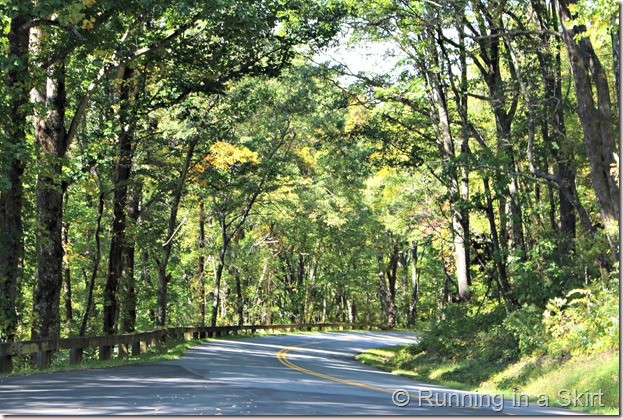 I say it all the time, but I am so grateful I live in such a beautiful place with so many amazing things to do and see.
AND while I was up on the parkway I ran into photographer Jennifer Mesk who gave me a few photography tips. She runs the Humans of Asheville Facebook page. She took my picture and asked me a few questions for her page. It was pretty fun to be part of her project!
Housekeeping note: I just updated my About Me page and added an About the Blog Page! Make sure to check them out.
Your turn?
Do you have fall color where you live yet?
Do you like taking pictures?