Happy Fashion Friday friends! I hope you had a fabulous week!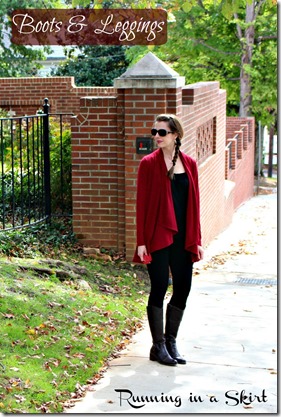 Fall color is slowly creeping into the Western North Carolina Mountains. We had a couple of cooler days this week and for the first time I pulled out my leggings and boots.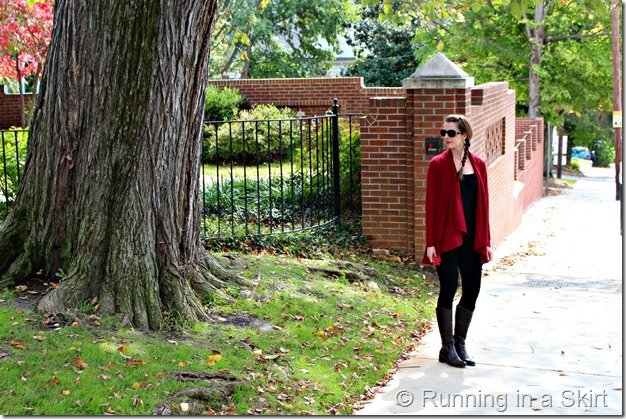 This combination of leggings and boots is one of my favorites. The leggings are nice and thick. They feel more like regular pants. The sweater looks very fall-like, yet it is thin enough not to be too hot.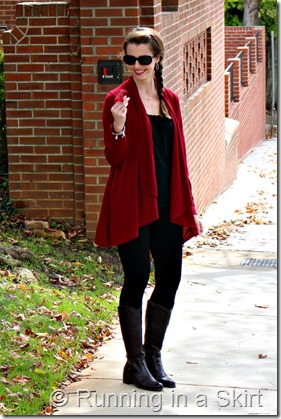 The brown boots bring warmth and color to this leggings and boots outfit.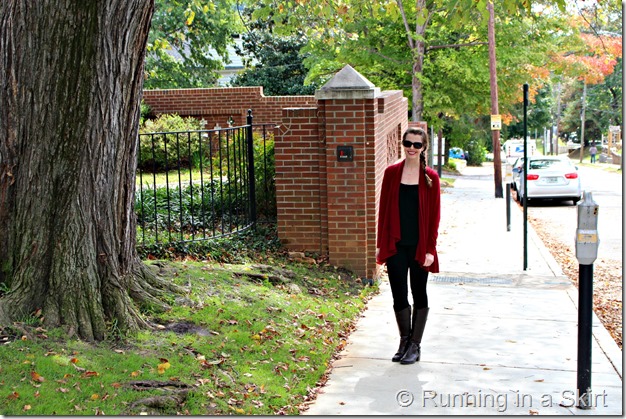 The weather has been swinging back and forth here from 50's to 70s so I'm fairly certain I haven't put away the sandals completely for the season, but the transition to my favorite fall fashions is happening.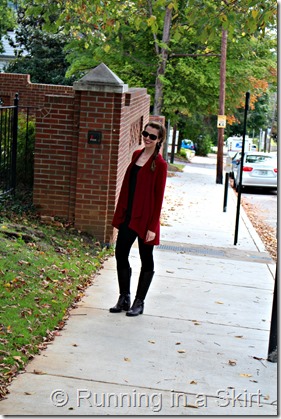 Leggings and boots can be an easy look to wear, but it can be tricky to put together. This outfit works because the sweater is long but not too bulky. The boots compliment the leggings because they have a low heal. The leggings are flattering because they are very thick and don't show all of your imperfections.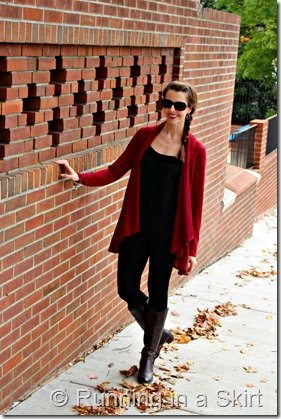 Boots and leggings are a classic look that can carry you through winter!
Sweater: Altar'd State
Leggings: BCBG (Marshalls)
Tank: Ann Taylor Loft
Boots: New Direction- Belk's Store Brand
Your turn!
Have you worn your boots yet?
Do you have a favorite legging brand?