Happy Monday everyone! How was your weekend?
My plans got flipped around this weekend a couple times, but I still had a great time and made the most of the time off. I didn't get to hang out with my goddaughter, but I did get to race!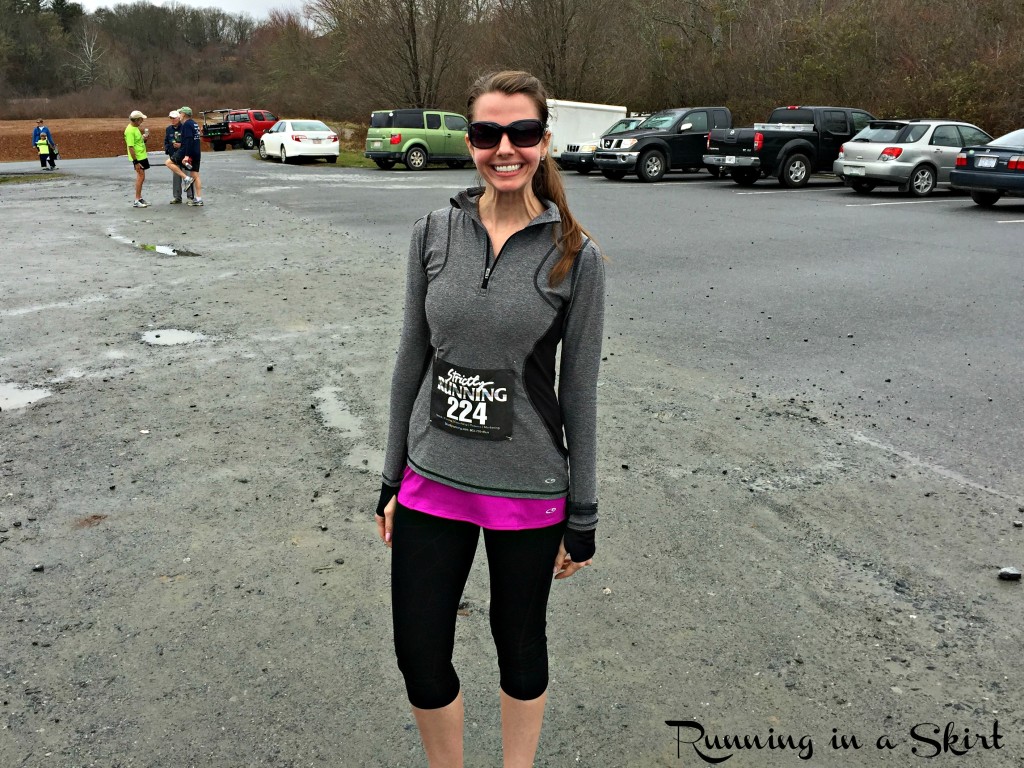 Woop! Race recap from the Oskar Blues 4 Miler coming up on Wednesday. I set a new PR, so basically this weekend rocked. It's been a long time since I've raced and it just felt good for the soul. Ya know?
Let's continue with the awesomeness with another Things I'm Loving Lately!
Things I'm Loving Lately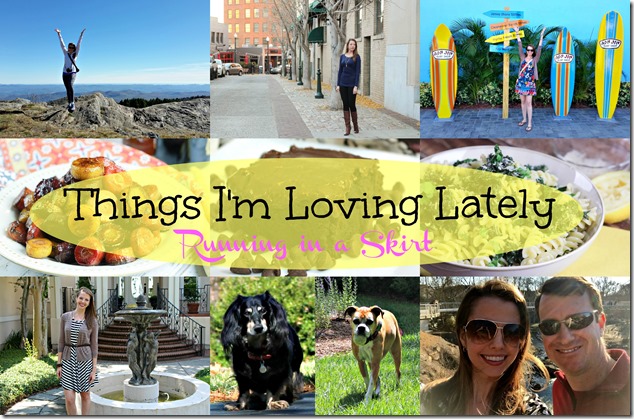 Rainbows in Downtown Asheville
Last week ended up being a really rainy week in Asheville. This rainbow made it all worth it though. It came and went in less than a minute. Makes me glad I was living to see the beauty, because otherwise I would have missed it.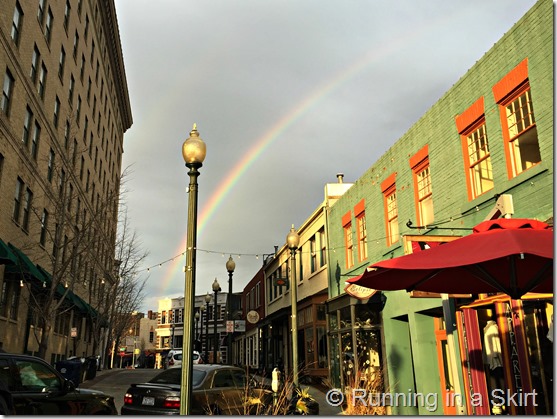 Colored Pens
I've made this crazy color coded system to organize Running in a Skirt and have a gazillion pens to keep it all in order. I am now worried that something will run out of ink and I will not be able to replace it with the same color. Yup. Total OCD problem.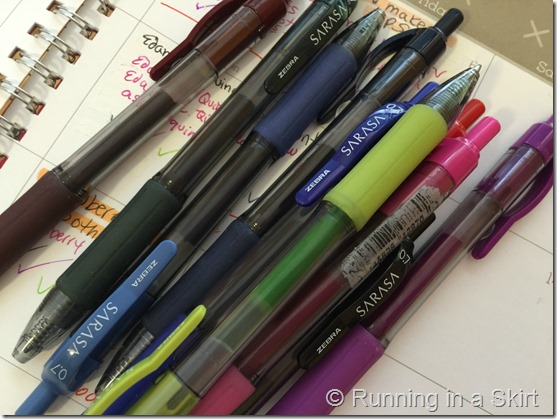 Reina
Reina's back on the list because her knee is bothering her again. The soft tissue around where she had the knee surgery this fall is infected. We are currently giving her high doses of an antibiotic to try to clear it up and lots of prayer. I really don't want her to have to have her third surgery in six months. I'm grateful for any prayers you can send our way!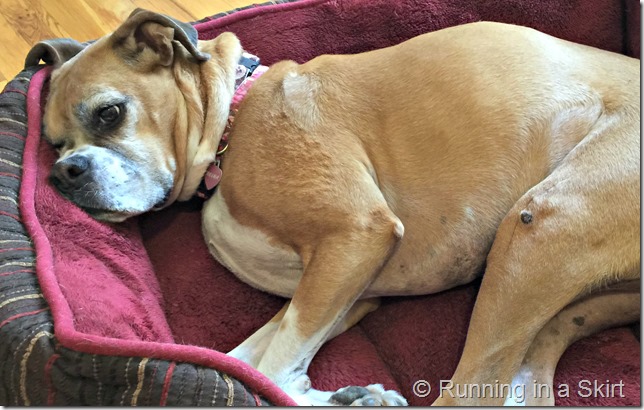 Lucky Charms St. Patricks Day Edition
The hubs has a bad sugary cereal habit. I will occasionally eat a bowl more like dessert. I found these at the store the other day and I could not resist. Fun huh?
Want something healthier for St. Patrick's Day? Tomorrow I'm sharing an epic green salad for the occasion!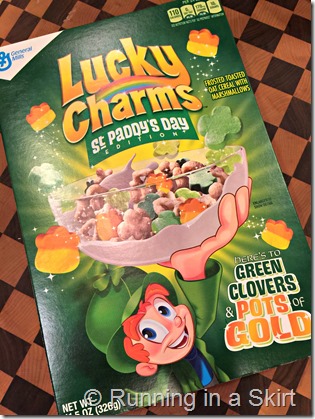 Spring
Spring sprung in my yard! I am so excited and can't wait for the flowers to start coming in. If you remember, we re-did our landscaping last year and this will be the first spring we get to watch everything come back up.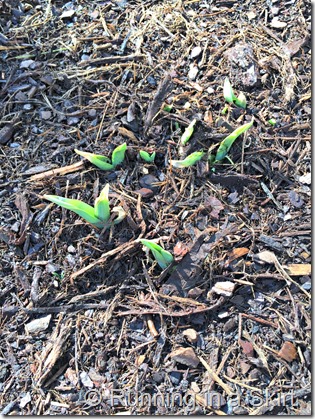 Blogging Concentrated
I had an amazing time at the conference last week and have so many new ideas to share with you. I am so proud of the community we have grown here and I hope to keep the momentum going.
Dine to be Kind
I've worked with Asheville Humane Society for 13 years now to help promote Dine to be Kind and the big event was last Tuesday. Asheville area restaurants give a portion of their proceeds to Asheville Humane Society for the entire day. It is such a great day for our animal community and I had so much fun spreading the word about animal adoption and the importance of spaying and neutering our pets.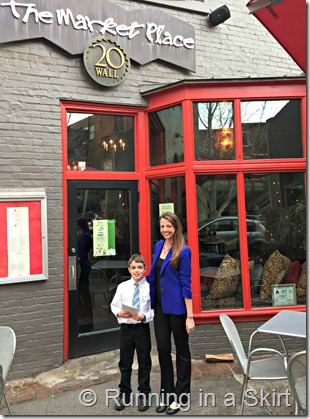 Other Dine to be Kind posts:
Want to catch up? Read my other Things I'm Loving Posts!
See you tomorrow for the GREENEST salad you've ever seen for St. Patrick's Day plus a homemade GREEN goddess salad dressing that will knock your socks off!
And of course, have a Marvelous Monday! Thanks for the linkup Katie.
Your turn!
What are you loving right now?