The fall colors are changing and the weather was anything but summer-like this past weekend. In fact Saturday in Western North Carolina was down right cold in my opinion. Bring on ALL things pumpkin, because I am finally loving fall!
Here are some of the things at the top of my list that are making me smile right now.
Fall Decorations
I have a serious holiday decoration addiction. I'd say it's a fall decoration addiction, but that would be a lie. I love decorating for any holiday. In fact, I have an entire bin of Easter things. I'm afraid to count how many Christmas bins there are in my attic.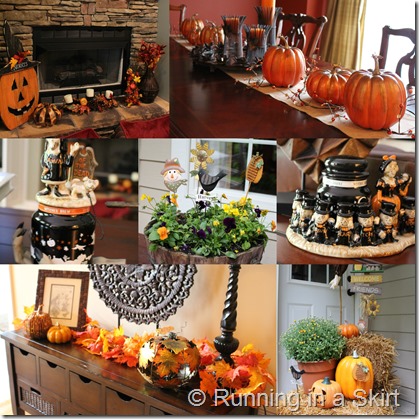 But I digress, my little "problem" sure makes for a cute house.
Just wait until I add all the "turkey" things to the fall decoration mix next month. I'm feeling festive!
Thanksgiving
Speaking of turkeys… I know I have to get through Halloween first, but I am super excited about Thanksgiving this year.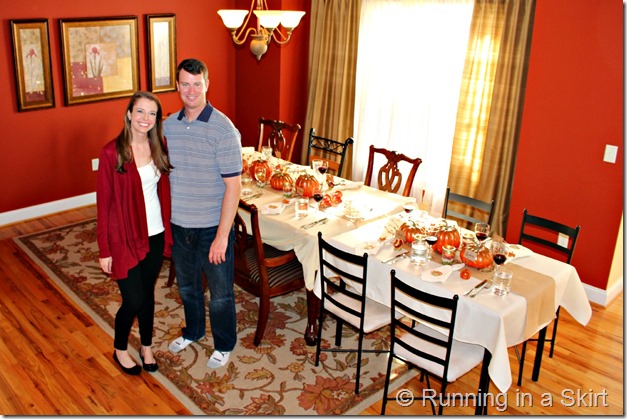 The hubs and I are hosting again and after last year's epic feast, we are looking forward to another throw down of epic proportions. I'm already excited about the prospects.
There will be Plymouth Rock N' Rolls….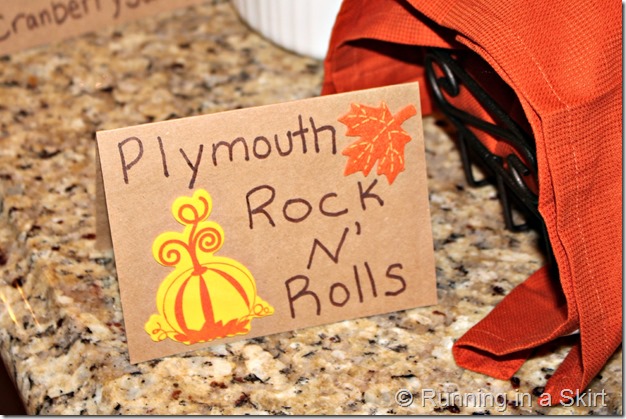 and a Thankful Tree again….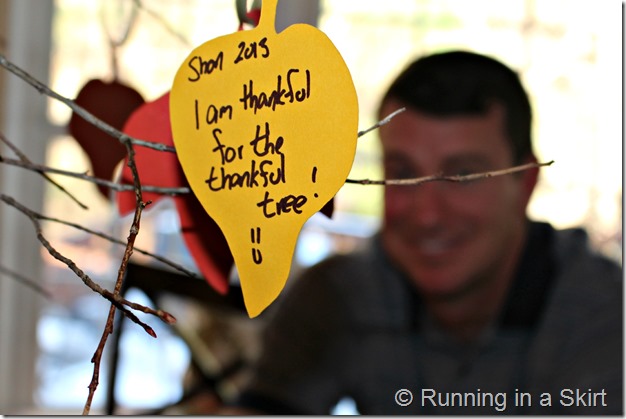 I should probably start chopping vegetables now to get ready!
The Voice
I may be the last American to get on this train, but how much fun is The Voice? I didn't realize how funny the judges would be and how the whole premise is different that American Idol. And how cool is Pharrel? I want to be his beau!
So what happens after the blind auditions? The hubs and I want to know!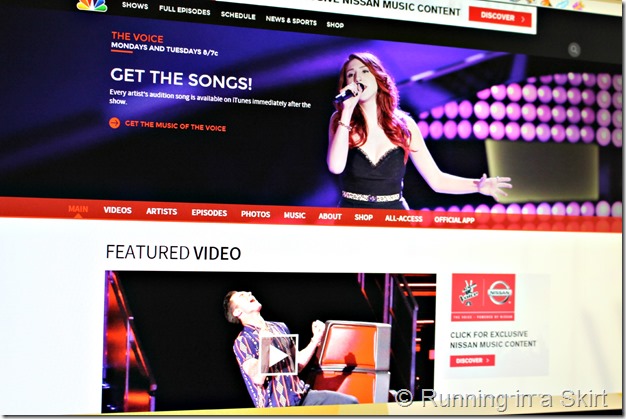 Cooler Running Weather
I may not like cold weather in general, but it is so much easier to run in the cooler fall air compared to summer. I tend to run my fastest in the spring and fall.
I am loooovvvving cooler fall running weather! Isn't it spectacular?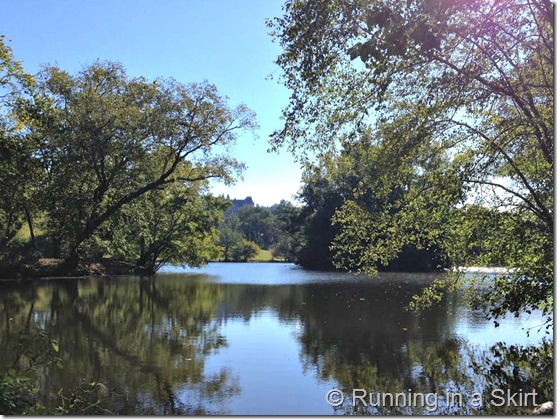 No LED Light Gel Polish
I got this new Sally Hansen No LED light gel polish the other day and love it. You paint your nails and then seal it with a no LED light gel top coat. It stays on not as long as a salon gel polish, but much longer than normal polish. The best part is there is no nail wrapping to get it off, normal remover does the job. It's awesome!

The gel coat ---->
Coconut Oil
I accidently discovered how amazing coconut oil is for my hair while trying to protect it from the dye at The Color Run. I am now using it as a leave in conditioner and it works wonders! It might be a little too heavy if your hair is super duper fine, but I am loving it. It gives my hair moisture and seems to make it smooth. My hair is on the thin side of normal.
*The above links are affiliate links. I will receive a small commission on products sold through my links. I appreciate your support*
Want to catch up? Read my other Things I'm Loving Posts!
Your turn!
What are you loving lately?