Working & Running
I'm finally wrapping up an 11 day work streak that has left me pretty exhausted. I'm looking forward to getting a little rest for a couple of days. I'm going to live on the "wild side" and HOPEFULLY sleep past 7 AM…. my how times have changed. That 2ish AM wakeup call is brutal without a weekend to break it up.
On a positive note, I've been running a little better recently and feel like I'm starting to work through the problems I've been having related to breathing and my vocal chords. It's super annoying and hard to overcome, but as of now I'm doing a bit better. I'm pretty sure this is something I'm going to be fighting for a long time, but I'll take any progress as a victory.
With that… It may be time to start thinking about Spring races!!! Has anyone already signed up for any Spring or Summer races?
I actually got to be in a promotion at work for an upcoming race with Legacy of Hope. They are having a 5K and 12K on April 26th if anyone is interested. It's a really great cause.
Things I'm Loving Lately 2
Since I've been in buckle down mode for work, I've been using my free time to make sure I survived the extended work period. I've been focusing on getting quality workouts in (treadmill running since it's sooooo cold!,) relaxing and surrounded myself with some things that make me happy.
Happiness is all about appreciating the small things, right?

So here are some of the things I've been loving lately!
Loose Leaf Tea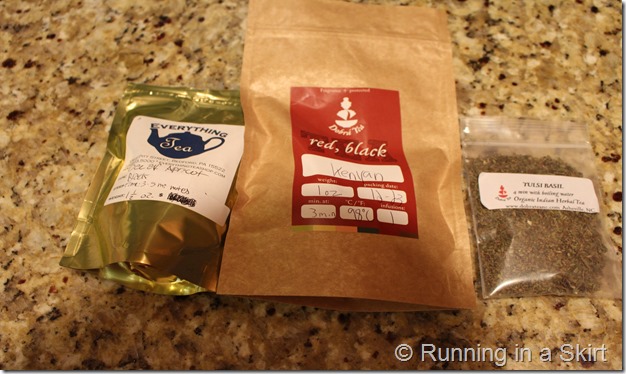 I got some loose leaf tea as gifts recently and I'm loving the exotic beautiful flavors. There is something about being able to see the beauty of the dried tea that makes the cup more enjoyable. I think the tea I got is overall much better quality than what I normally buy too, so I'm loving it.
Manetea
My best friend Sarah got me a "Manetea" for my birthday. It's a silicone Manatee shaped loose tea leaf holder. It makes me laugh and brews my delish tea. Score. And Score.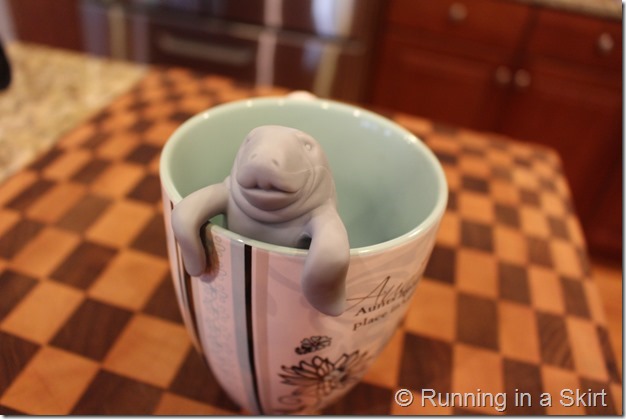 The box says the "Manetea" is everyone's favorite Floridian. HAaaaaaa.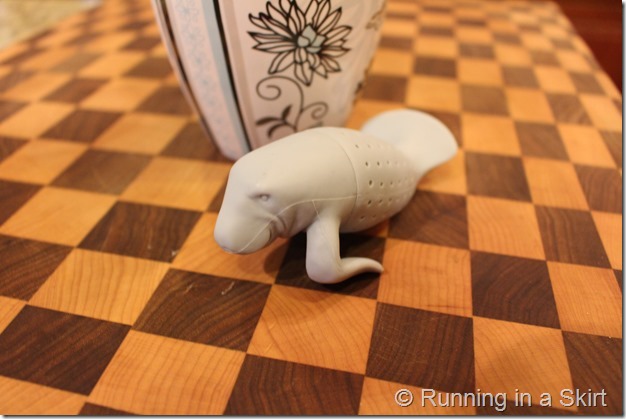 http://fredandfriends.com/products/view/manatea-infuser
Bath Bombs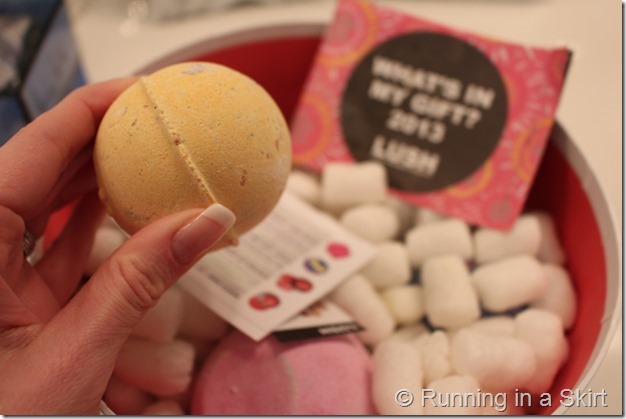 My Mother-in-law got me some Lush Bath Bombs for Christmas. They are heaven. Each one dissolves into a new bath experiences with scents, bubbles, glitter, moisturizing oil and/or salt coming out of them. I didn't know something so fabulous existed.
Flavored Sparkling Water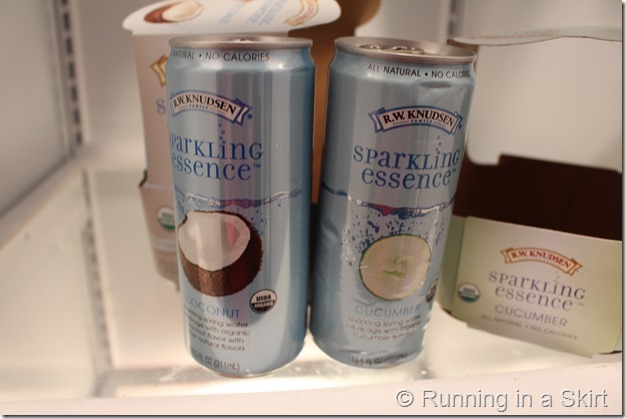 In Italy, I discovered how much I LOVE sparkling water. It's so refreshing but doesn't add a bunch of calories to your meals. I decided to try a few of the naturally flavored sparkling waters the other day. I bought cucumber and coconut. They are amazing. The hubs loves them too.
Homemade Soup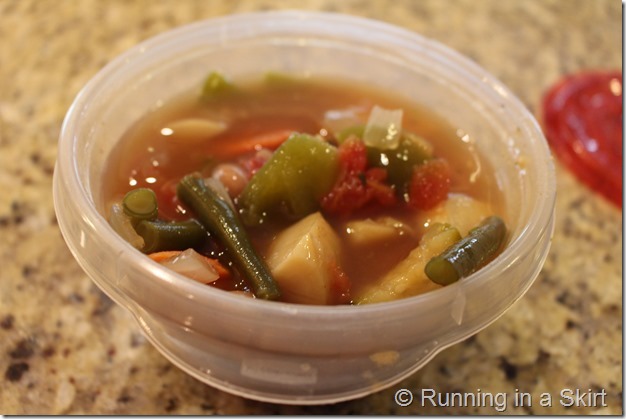 I can't get enough of this batch I made of homemade soup the other day in the crockpot. It is similar to THIS one I made last year for the Crock Pot challenge. It's super healthy for January detox.
Rhett & Reina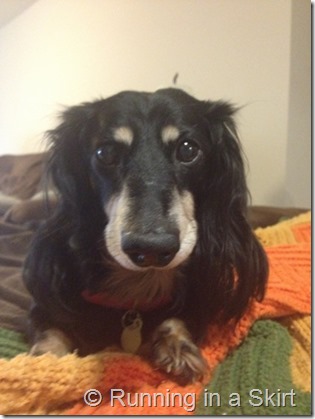 Of course I am always loving Rhett and Reina, but they have been exceptionally cute lately. I for some reason am extra aware of their status as "senior" dogs in the past few weeks (Rhett 12 ½ and Reina almost 9.) I have been trying to give them as much loving as possible.
Check out my original Things I'm Loving Lately Post too!
Your turn!
What are you loving lately? Anything I MUST try? Leave your thoughts below!
[/fusion_builder_column][/fusion_builder_row][/fusion_builder_container]