Happy Friday Friends!
It's been a whirlwind couple of weeks and I'm fairly confident it's about to get crazier with the official holiday season only weeks away. I told you that I'm hosting Thanksgiving, right?
After finding myself very stressed last week and not really taking enough time to enjoy all the wonderful things around me, I decided to try to live in the moment a little more this week. My hopes were this would help my stress levels.
So far the plan has worked. I still have the same amount of stuff to do, but I'm not feeling so busy that I'm not enjoying anything. A perspective change can do wonders.
In that light, I thought it would be fun to do a little "Things I'm Loving Lately" post!
I'll go first and then you can play along in the comments below

Iced Coffee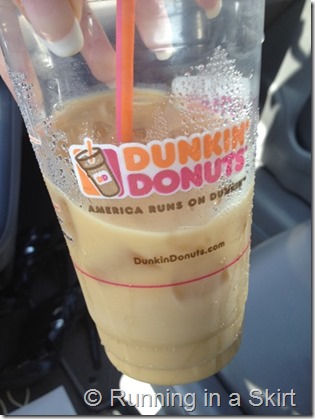 I know it's getting colder, but I am still stuck on the sweet taste of iced coffee. It's been my go-to for an occasional mid-morning pickup for a few weeks. I'm not a huge coffee drinker, but I really like these.
It's almost time for Peppermint Mochas though… just thinking about that makes me smile.
Pumpkin Tea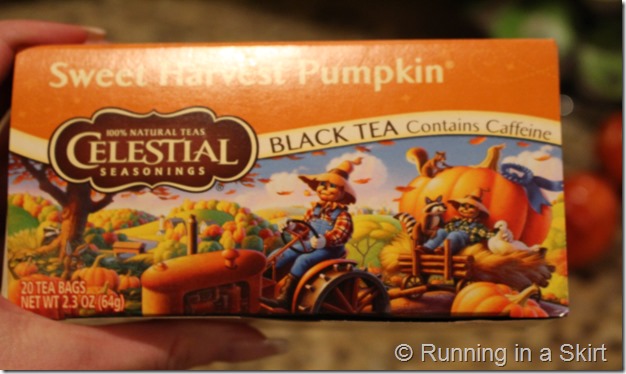 I love tea and it's my favorite drink by far. It's normally a hot English Breakfast Tea to start off this morning, but I've been switching my norm for pumpkin tea this fall. It has a subtle pumpkin and cinnamon flavor that reminds me of the season.
Kind Bars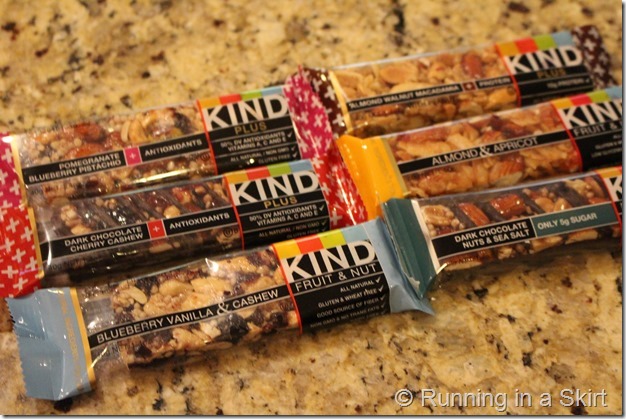 I am really impressed with Kind bars. They aren't just overly processed convenience food. They have whole nuts, dried fruit, coconut and even dark chocolate in some. Some of them have a boost of antioxidants or protein. They are really tasty and make you feel like you are eating real food on the go.
My favs are the Pomegranate, Blueberry Pistachio and Dark Chocolate Cherry Cashew.
Leggings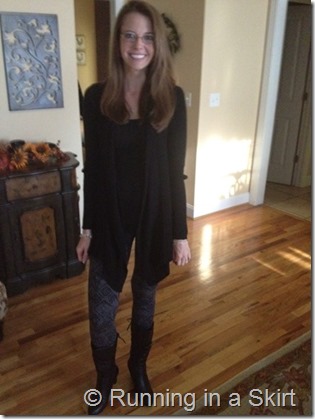 I've been all about leggings with long tops this fall. It's a look that can look polished, but is still very cozy.
L'oreal Dry Shampoo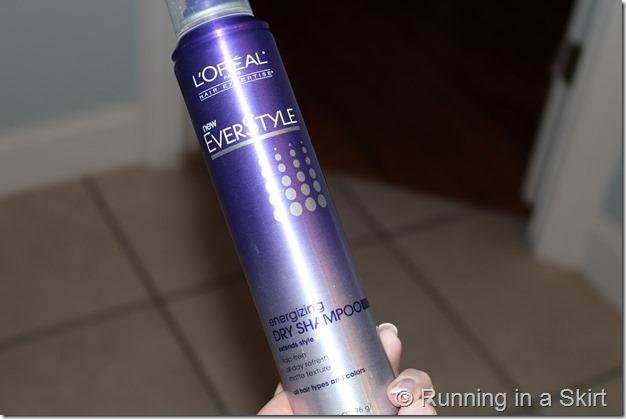 I discovered dry shampoo a year ago and have tried all different brands. This one has a delicate and non-overwhelming scent and doesn't seem to leave as much white residue as some.
Dog Baths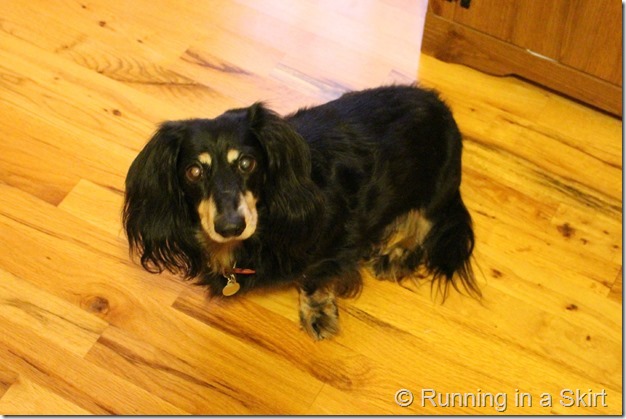 "Did you say bath? That is the worst thing EVER!"
This is not a things Rhett & Reina are loving lately post… They hate baths!
We try to keep the dog bathing to a minimum because both of the dogs get skin problems with too many baths. But the puppies were well overdue for a clean up this past weekend. I'm loving mango shampoo scented puppies!
Kelly Pickler's Song- A Little Bit Gypsy
I think Kelly Pickler is darling and I've loved her music since she first came out. Every time this song comes on the radio it puts me in a good mood. It is just a lot of fun.
Family Living Close!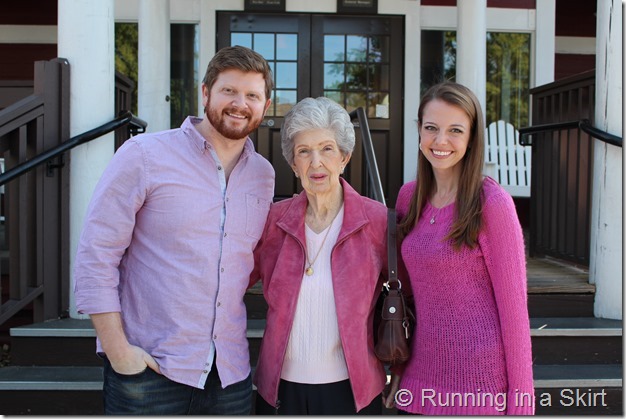 I wrote a whole post about how happy I am to have family living nearby. Now I have plans to see both my sister-in-law Megan AND my college roommate Lori this weekend. LOVIN IT!
Your turn! What are you loving lately?