How about switching up a classic cannoli with some perfectly spiced pumpkin flavor?
Pumpkin Chocolate Chip Cannoli.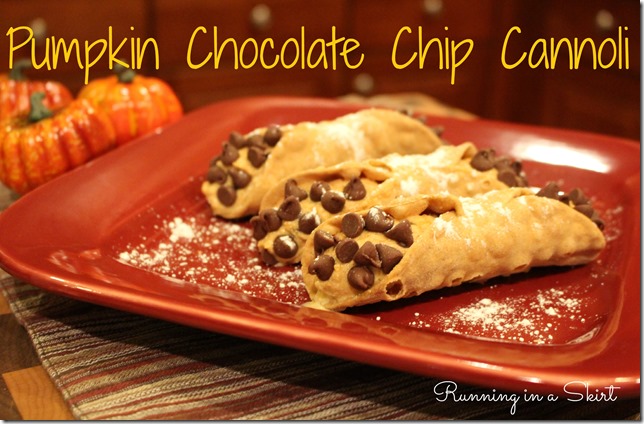 Trust me—You'll want to try these.
You may even want to serve them as a unique addition to your Thanksgiving dessert spread.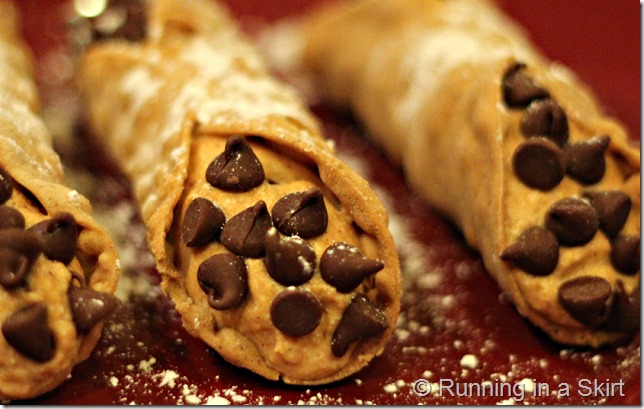 I've been obsessed with cannoli's since our trip to Italy. It was never a fan of this particular sweet treat before, but they looked so pretty sitting in those glass cases in Tuscany that I couldn't resist.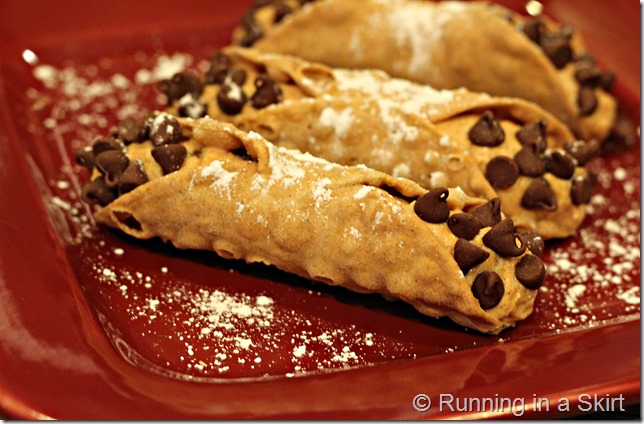 Turns out, I just had no idea how amazing they are. Sweet ricotta has changed thinking about what makes a good dessert.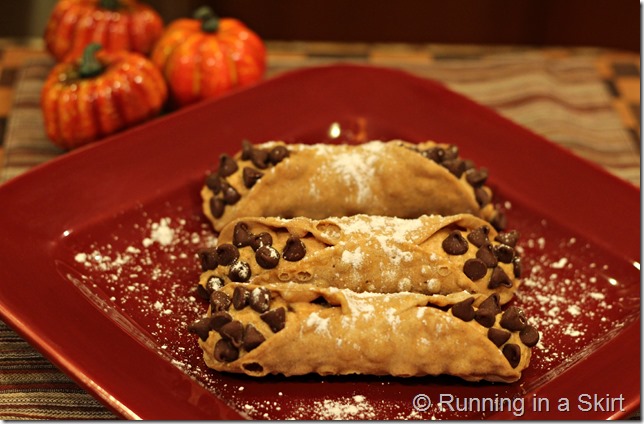 These are reminiscent of those delightful Italian treats, but have just enough taste of fall to fit perfectly into the season.
I hope you enjoy!
Pumpkin Chocolate Chip Cannoli
Makes 8 Cannoli
Ingredients: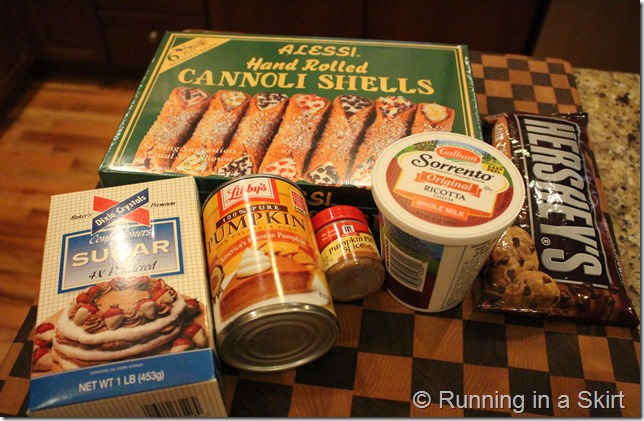 15 ounces Whole Milk Ricotta (I don't buy the fat free stuff for this!)
1 cup pumpkin puree
¾ cup confectioners' sugar
1 teaspoon pumpkin pie spice
½ teaspoon cinnamon
½ cup chocolate chips, divided
8 Premade Cannoli Shells (available in International food isle , Bake good isle or most bakeries)
Directions:
1. Mix all ricotta, pumpkin, sugar, pumpkin pie spice, cinnamon in a bowl and mix well until fluffy. Then fold in half of the remaining chocolate chips.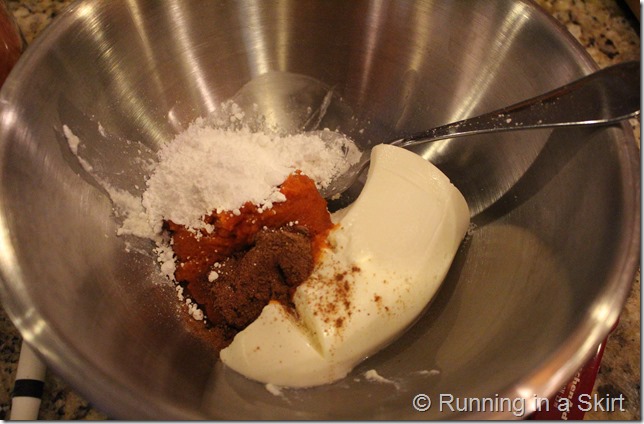 2. Put the ricotta mixture into a zip lock bag and seal. Cut off the corner (about ½ inch) of the bag to create your own piping tool.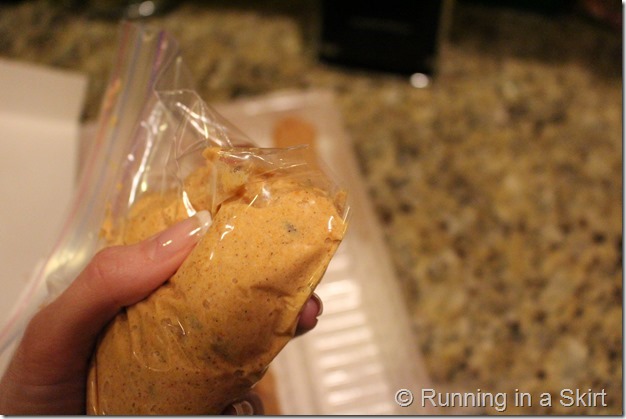 3. Pipe the mixture into the Cannoli shells. Fill each side to the middle. Make sure you fill the middle of the shells entirely!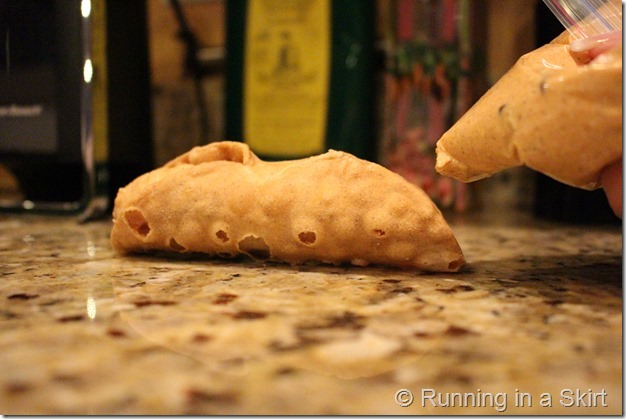 4. Put the remaining chocolate chips on the ends of the finished cannoli.