Saturday was a glorious day for a Fall 5K in Black Mountain. I've been itching to do some more races since I've been feeling better post cold. The Run for Your Art 5K was an absolutely perfect event.
*Spoiler Alert*
I ran my second fastest 5K ever!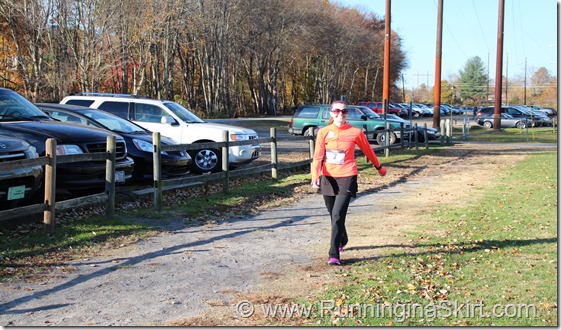 The hubs and I arrived at the baseball fields in Black Mountain for a late morning race. Gun time was 10AM so it was nice to not have to be somewhere super early.
There was a little crisp in the air (about 49 degrees) so I wore some pants over my running skirt while I signed up, warmed up and waited for the start time.
A cold front had moved through the night before and the skies were absolutely stunning.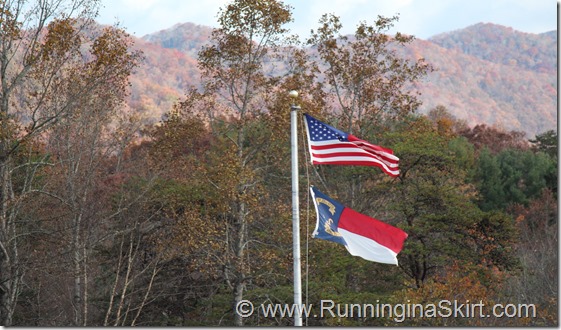 The race benefited the community programs at the Black Mountain Center for the Arts. Small races like this that let you help out local causes, enjoy the weather and the company of other runners are awesome.
I was thrilled to be there!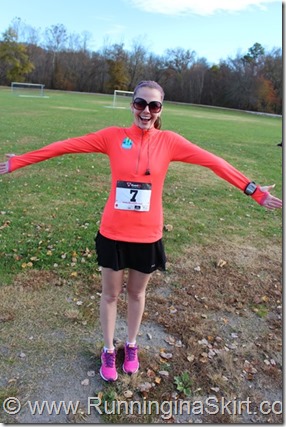 …. and to be wearing my new Wave Sayonara shoes.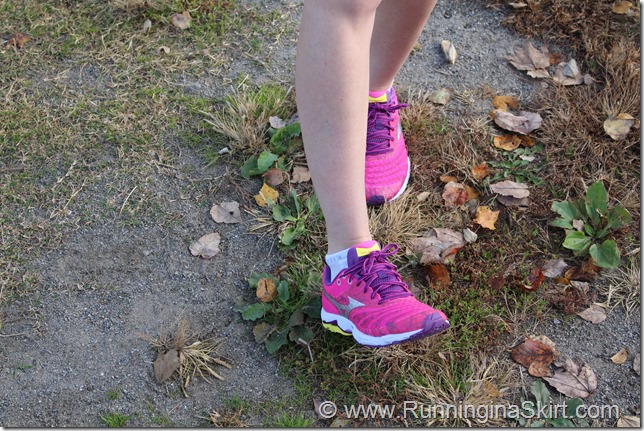 Holla!
Just before 10AM all the runners gathered at the start line.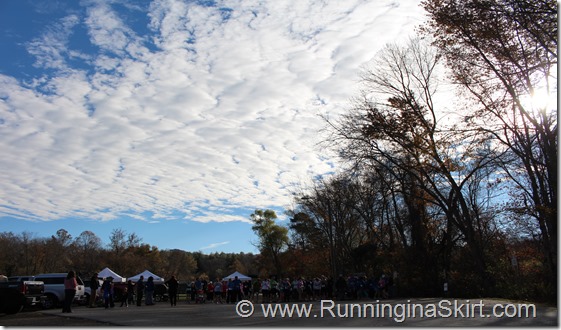 It was a little windy so everyone was chilly waiting for the race to start, but we knew once we started running we would enjoy the pleasant weather.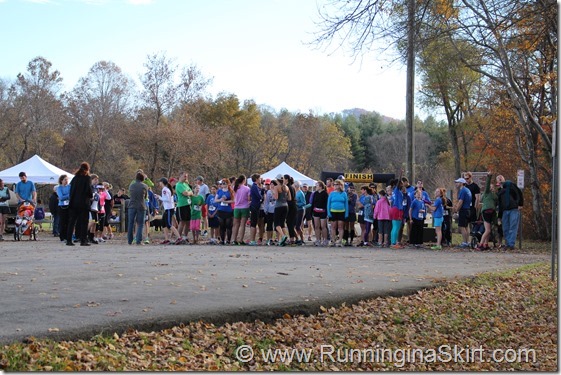 And we're off!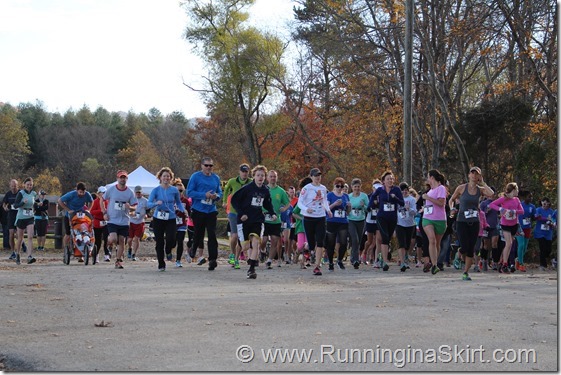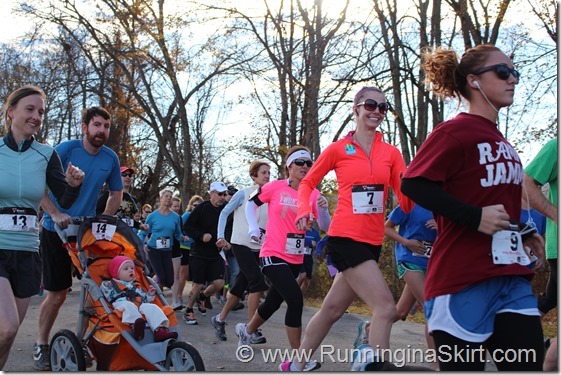 The race first circled the baseball field. It was a little crowded at first.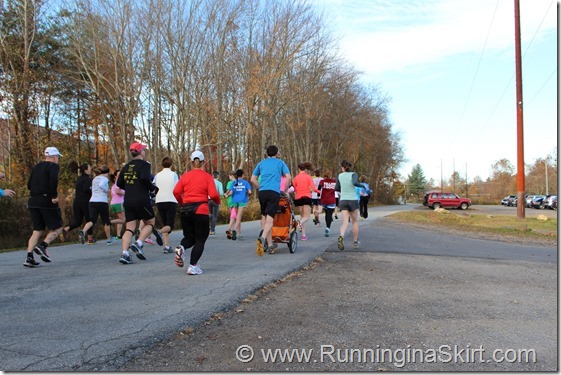 But it quickly thinned out and I could run very comfortably.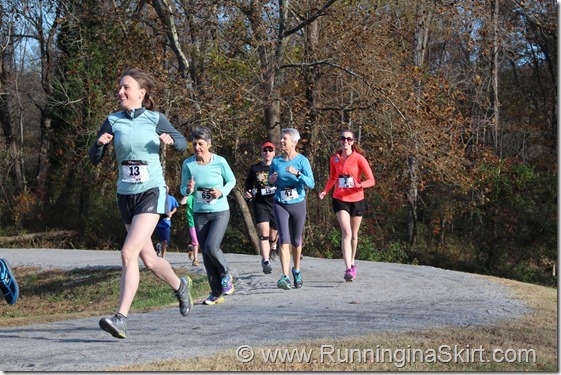 Since this part of the race was in the park, it was very flat for the mountains. YAY!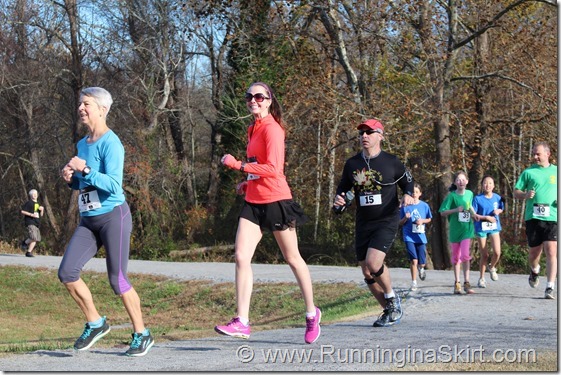 The race passed back near the start line and veered into another park area. Since the course passed over the same intersection several times, the hubs was able to get plenty of good pictures.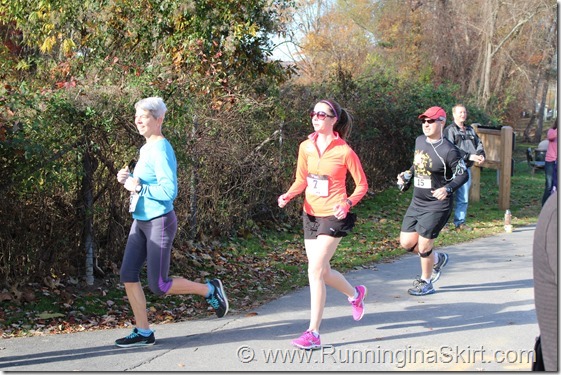 We went under a bridge and ran around a community garden. There were some rolling hills there.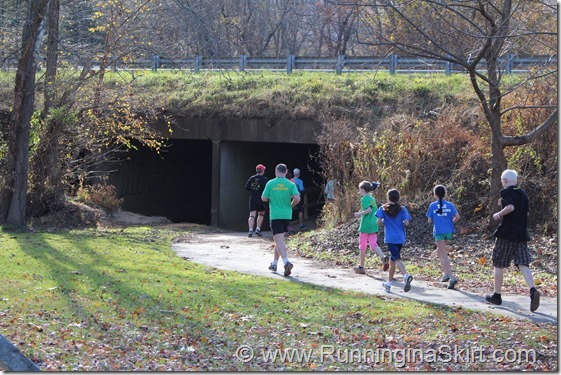 The race then turned away from the park over another bridge.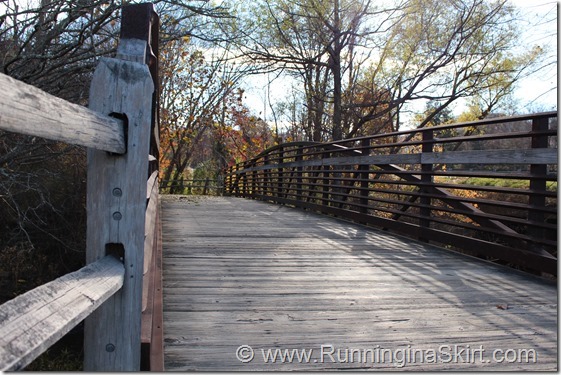 I was running fast for me and feeling great at this point. Mile 1: 8:57!
The race was very well staffed for a smaller 5K. There were friendly faces at every corner and the cutest kids to cheer you on in several locations. I was very impressed at the organization and the planning that went into it.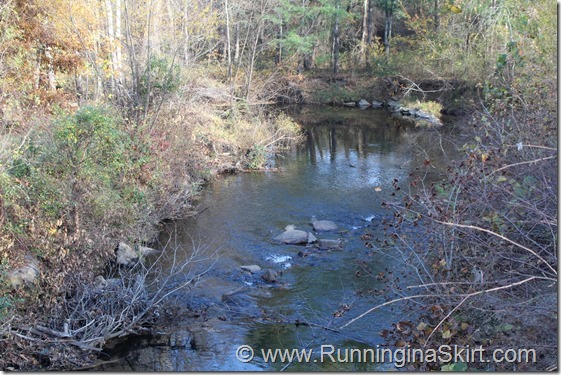 The next path led closer to town where you did a loop through a very quiet neighborhood adjacent to downtown. There was one short but pretty steep hill heading out to town. It was so steep that it was almost hard to run back down because I was afraid I was going to fall. The course seemed to very gradually climb uphill though the second mile. For the mountains though, this was a relatively flat course.
There was one water stop set up along the path that was perfect because you ran past it twice. I planned ahead to not stop though.
My only problem was this path was COVERED with pine needles from the storm the night before. I am allergic to pine and didn't feel awesome when I was running over them. Luckily no major problems or asthma attacks though.
I slowed down in my second mile. I was having a little trouble catching my breath. I think the combo of going out fast, the slight uphill and the pine needles accounted for my slow down. Mile 2: 10:15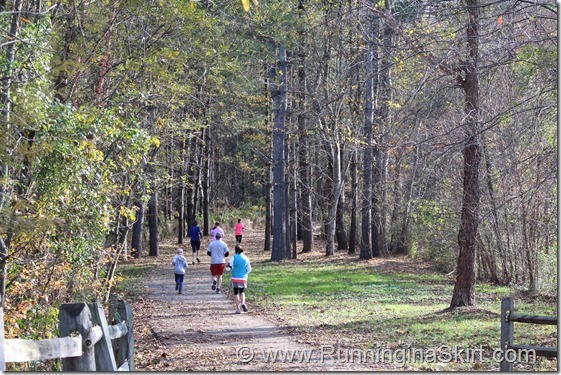 Eventually we ran back to the park. I was able to catch my breath and focus on finishing strong.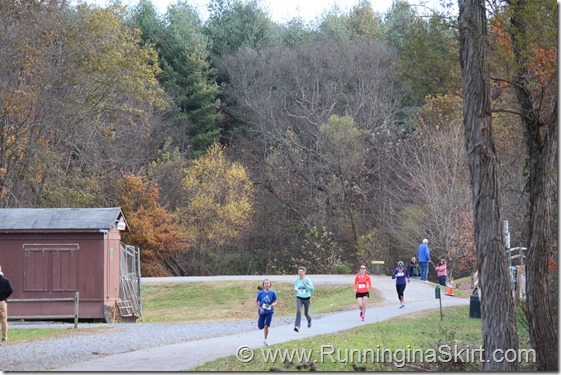 I picked up my pace at the finish line when I saw a great time on the finish clock in the distance. Mile 3: 9:18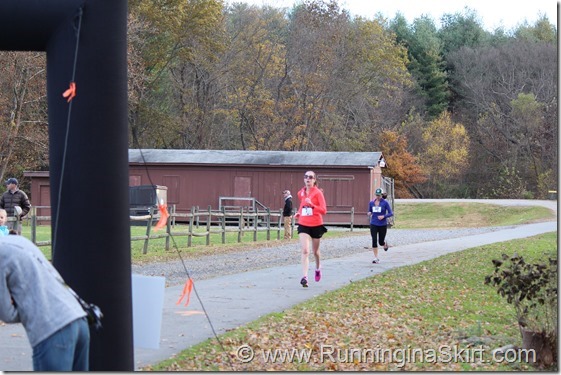 I was pushed pretty hard to finish strong and am super proud of my finish!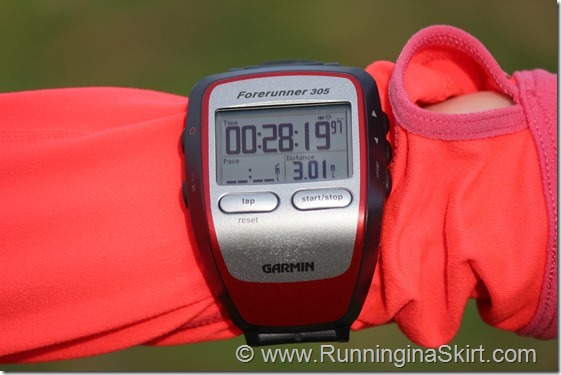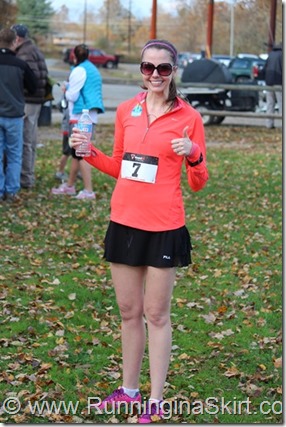 After the race they gave out awards to the overall finisher and the top male and female runner. A girl actually won the whole race! Awesome- total girl power!
They didn't do age group awards, but everyone got a really cool piece of homemade art/pottery as a prize.
There was no t-shirt, but I have so many shirts that I would much rather have this!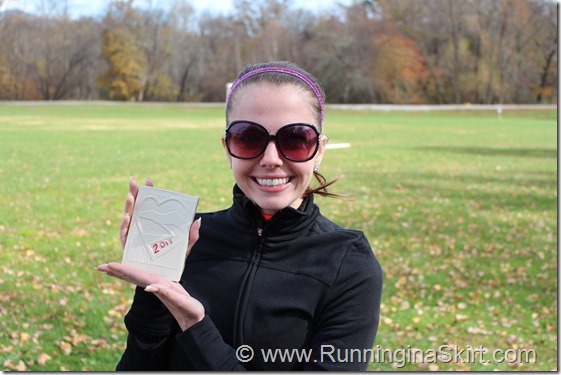 Official time: 28:18!!!!
Almost 2 minutes faster than my Bele Chere 5K time a couple months ago and my second fastest 5K ever!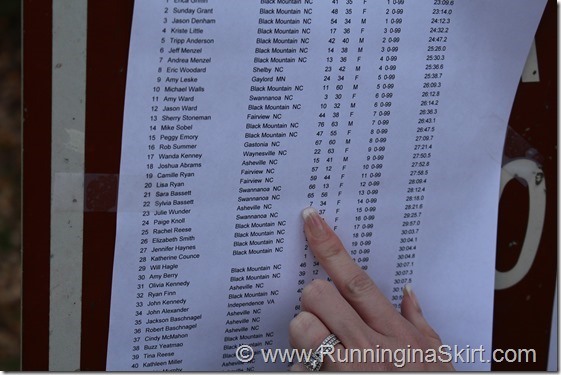 After the race they sold southern slow smoked BBQ. What a great way to finish a beautiful race.
Races like this are WHY I fell in love with running in the first place. I would highly recommend the Run for Your Art 5K to anyone.
For the future I need to work on keeping my pace faster in the middle of the race!
------------------------------------------------
QUESTIONS:
WHAT DO YOU THINK MAKES A GOOD 5k?
ANY IDEAS ON HOW TO KEEP MY PACE EVEN FOR THE MIDDLE OF A RACE?