Hello Friends! This week has been a bit of a blur for me. It's been one of those weeks where things keep popping up that have to get done now yesterday so I haven't even have time to plan for what normally needs to get done. Oh well! I'm fairly certain I've forgotten to do something. So instead of figuring out what that is, I'll write a blog post. Hopefully whatever it is can wait until next week. The older I get the more I learn that there are things you just can't control.
And with that I'd like to talk about what I can control, which is focusing on the positive. I think it's time for another Things I'm Loving Lately Post.
Trader Joe's Vegetable Fried Rice
This stuff is so easy and so good! I ate an entire bag by myself one day when the hubs was out of town. Another night when I was cooking for both of us I added some fresh chives from my garden and some leftover Asian Grilled Salmon (recipe coming soon!) and it made the perfect meal for two.
JWalking Designs Running Skirt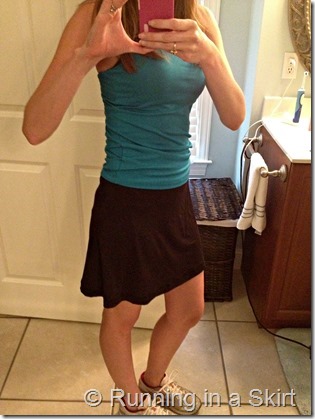 JWalking makes running skirts that are a bit longer and have the perfect combination of pockets for going from street to workout. There is a zip pocket on one side, a Velcro pocket on the other and a zip pocket in back. It's enough to carry your phone, keys and cash/card.
JWalking Designs sent me a skirt to try out and it is perfect for hiking, walking, Zumba class or anyplace you might want a little more modest of a running skirt option. It's very well made and the waist band doesn't pinch at all! I love mine and I'm looking forward to hiking with it this summer. They also just got some really cute patterns on their website.
S'mores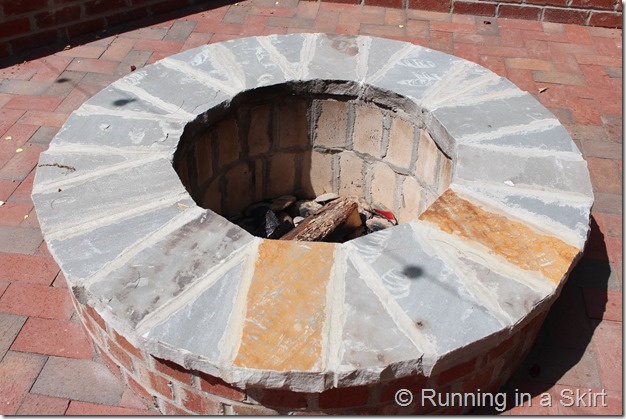 So…. we got a fire pit in our backyard. It is part of some new landscaping we needed to do around our house. In my mind having a fire pit is only good for one reason; to make S'mores.
Annabelle Hydrangeas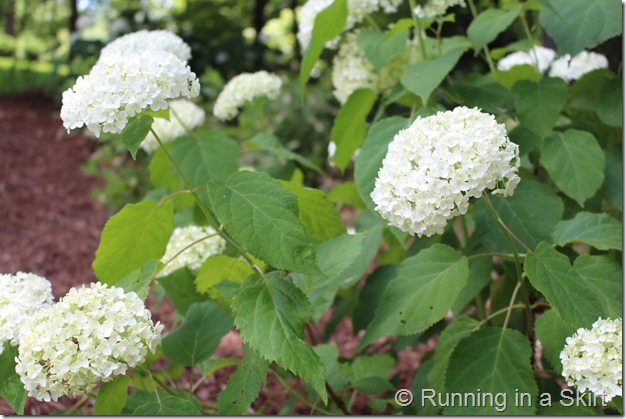 Annabelle Hydrangeas are one of the plants we added to our landscaping this year. I thought they would be boring because they are just white, but these flowers are stunning. I generally love colorful things, but these have won me over. I'm so excited to see how they grow over the next few years.
Baby Vegetables
And the gardening kick continues… I'm totally loving that my plants are finally starting to produce some veggies. So far I don't have anything big enough to pick, but I will soon enough.
Your Turn!
Do you have any veggies in your garden yet?
What are you loving lately?
Want to catch up? Read my other Things I'm Loving Posts!