I got to tag along on another one of my hubby's business trips this past week. This time the conference was at Barnsley Resort in Adairsville, Georgia. This place is like nothing I have ever seen before!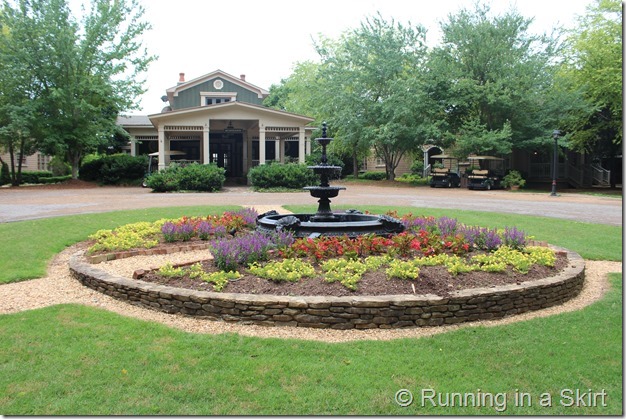 Instead of a large hotel the resort's rooms were spread out throughout small cottages. The grounds were sprawling with beautiful gardens everywhere. We were in a group of six so we shared a house with some of the hubby's co-workers. Each room had it's own hotel sized room and bathroom.
It sort of felt like a grown-up luxury sleepaway camp to me!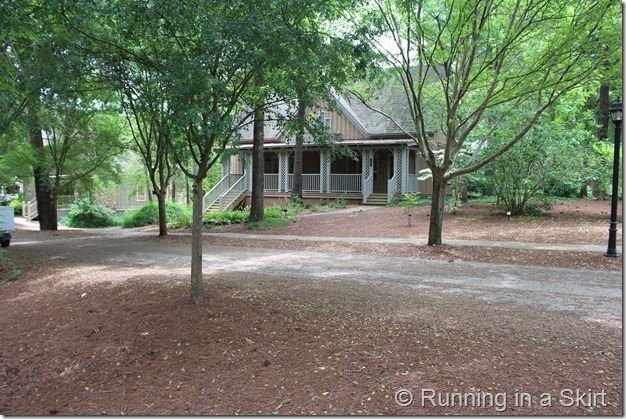 There were dining options, a pool and activities spread through the property.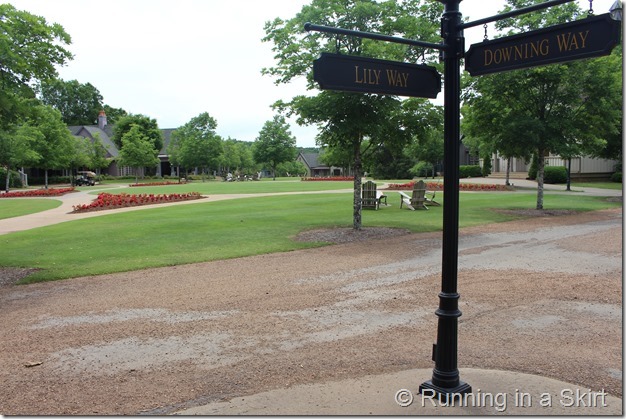 Lounging and relaxing seemed to be a theme as the gorgeous grounds had just about every type of chill location you can think of.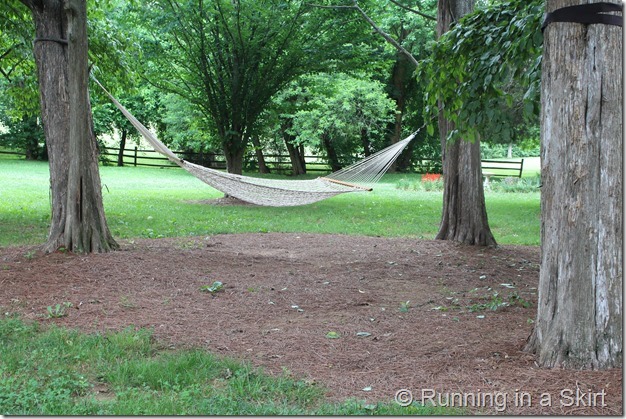 I used all of these!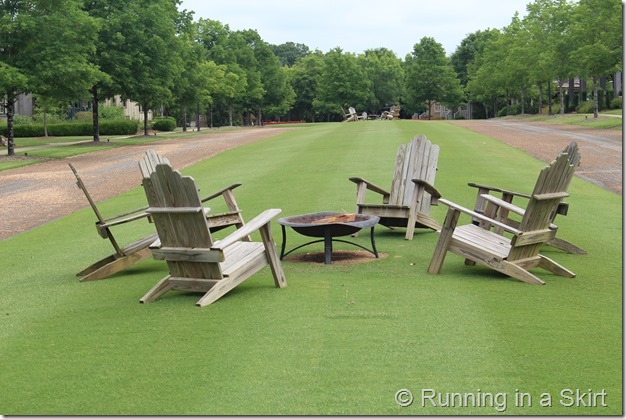 And even swung in this swing.
Because I could.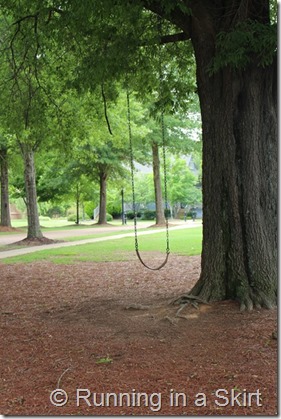 The gardens were gorgeous and since I've been on a bit of a gardening kick lately I spent quite a bit of time meandering and taking pictures.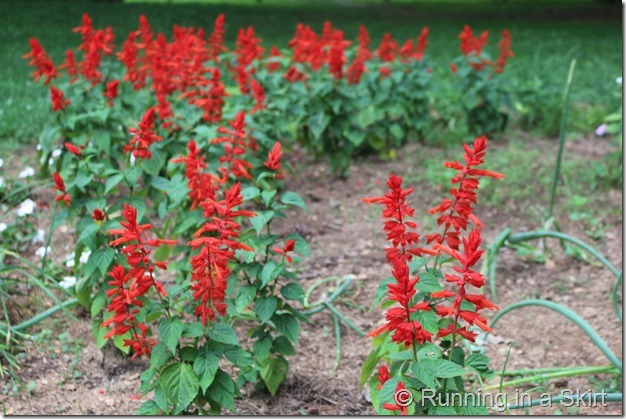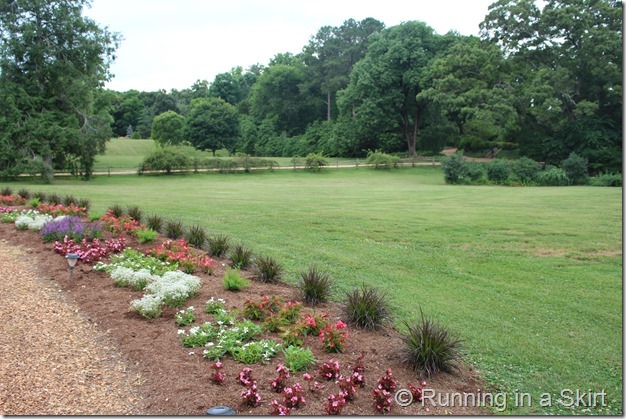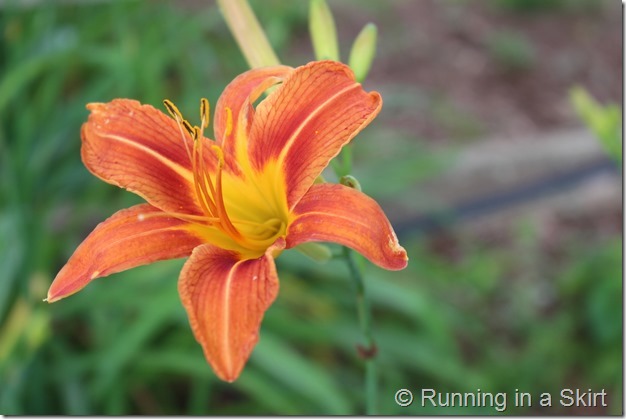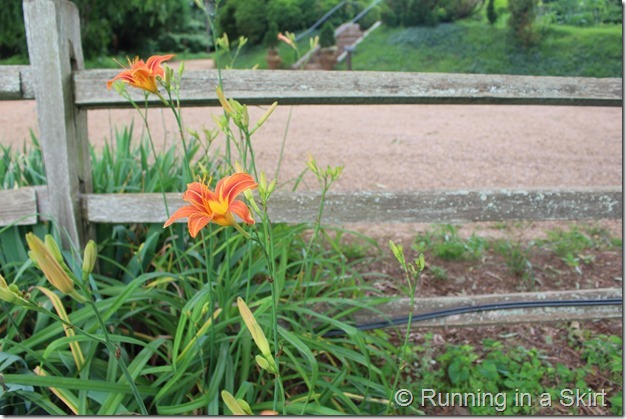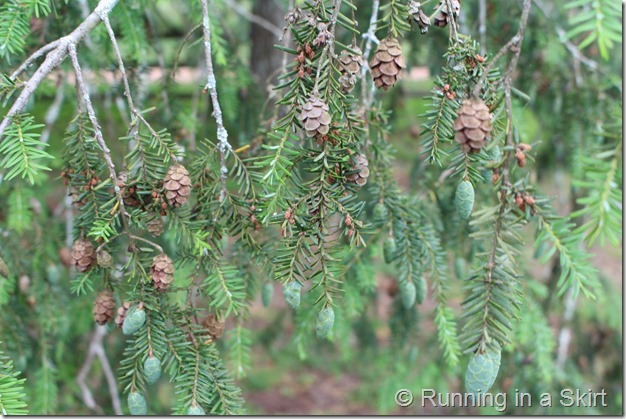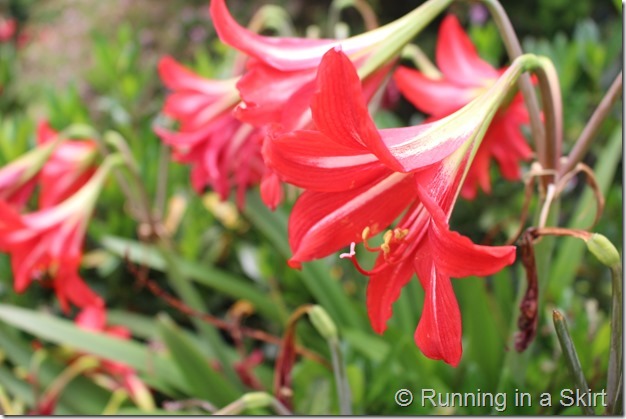 Gorgeous huh?
There were trails and paths all along the property so there was plenty of room to run. I ran without my watch and timer which was incredibly relaxing and refreshing for a change.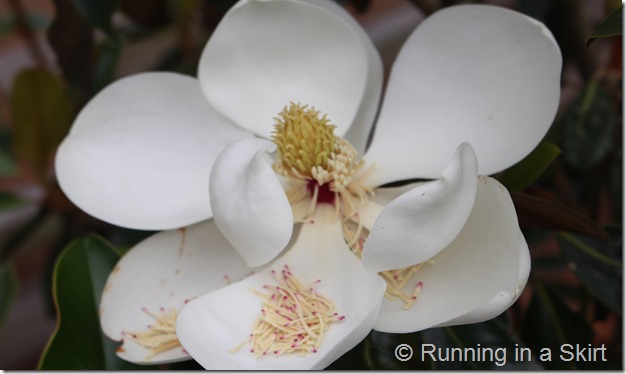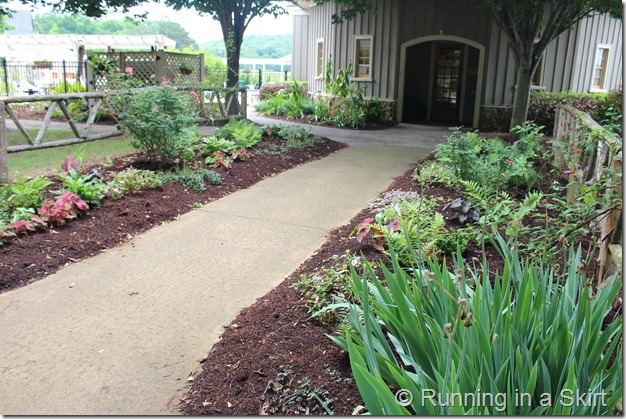 Outside of one the restaurants they even had a food garden where chefs grew some of the produce served on property.
There was a nice pool, but the weather didn't cooperate with me and it was stormy or cloudy each time I wanted to go out.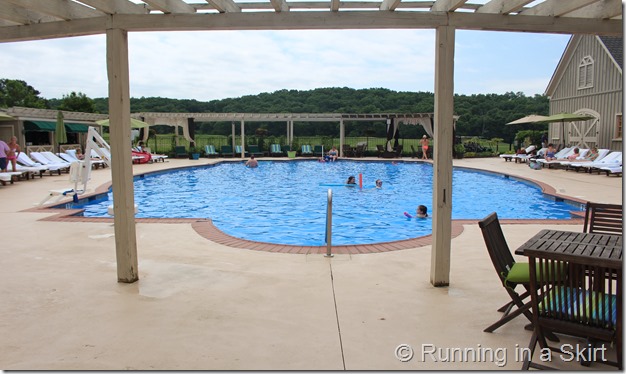 The highlight of our time there was a party thrown by the conference organizers at the ruins on property.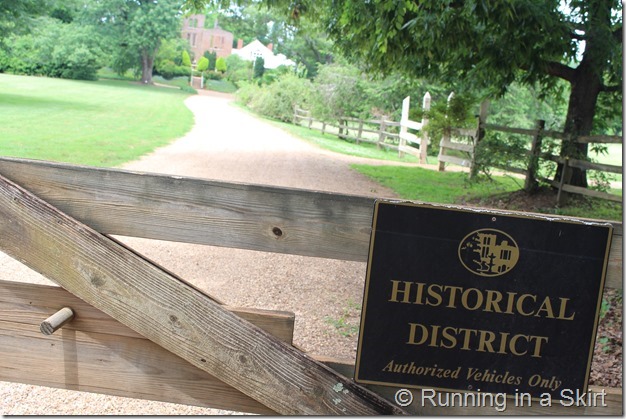 The brick building in the picture are the remains of a pre-civil war home. It's protected as a historical district and there was a museum on-site sharing the history of the location which was once a grand mansion and gardens.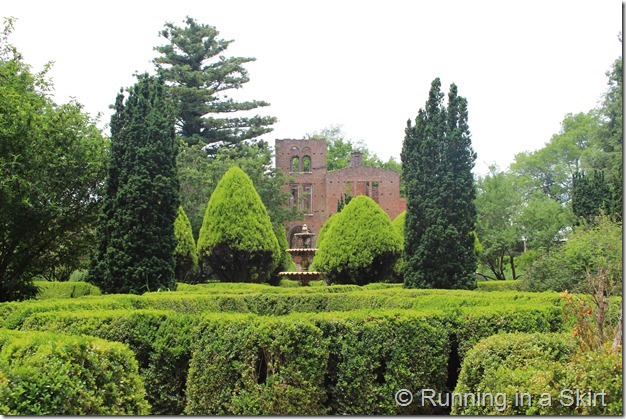 Most of the gardens have been reconstructed or maintained over the years.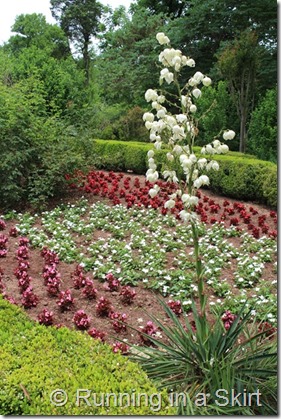 The one problem we had was it rained and stormed making it difficult to get from location to location! I even had to ditch my heals in favor of flip flops for the big party because it was so messy outside.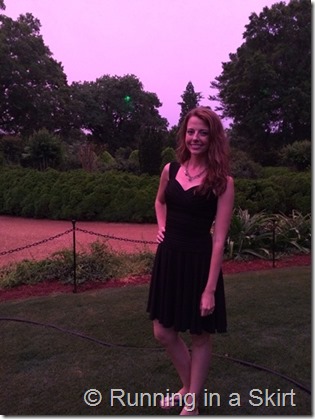 (Fuzzy i-phone pic-bah! I didn't want to ruin my nice camera in the tropical deluge!)
On the flipside though, look at this rainbow! Without the rain, you never get a view like this!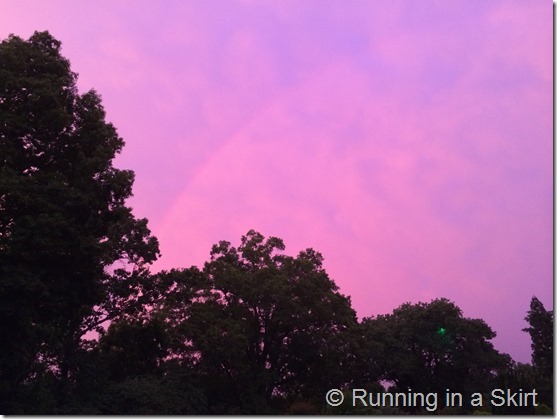 (Another Fuzzy blue i-phone pic. Take my word for it, the rainbow was stunning!)
This trip was a nice and much needed change of pace.
When else would I have time to take so many pretty pictures?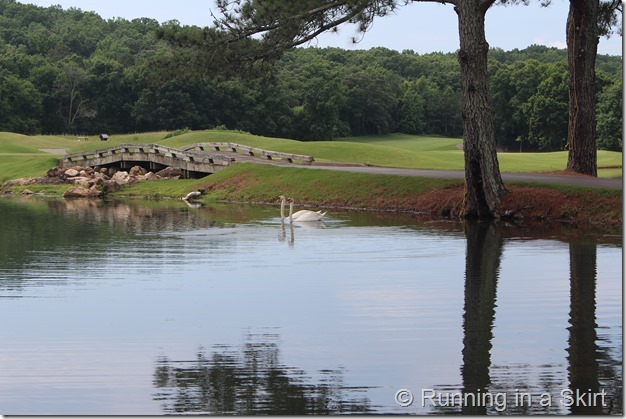 The thing I most enjoyed most is how relaxing the place is. Since it's in a small town you don't feel like you are missing much if you just stay and chill on the resort. I have trouble NOT doing ALL THE THINGS sometimes so it's nice to be forced to stay put.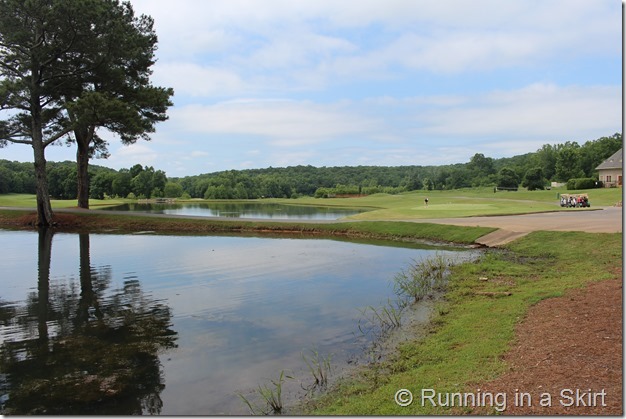 I only wish our weather was a little better while we were there!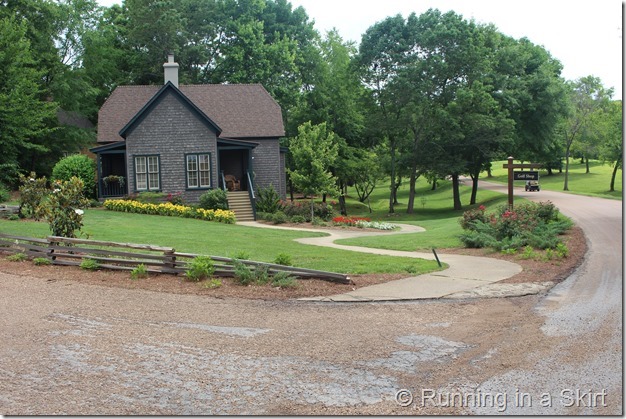 But from my professional experience, I've learned that you can't control the weather, just forecast it! And speaking of forecasting, it's back to the grind for now. I really need more hammocks in my life.
Your turn…
Do you like to vacation at the beach, mountains, city or country?
If it's 100% my choice I love a beach local! It's the former Floridian in me! I really enjoyed this trip though too.
[/fusion_builder_column][/fusion_builder_row][/fusion_builder_container]