Hello everyone, we are off to another beautiful week in the mountains!
Remember my impulse purchase roses the other week?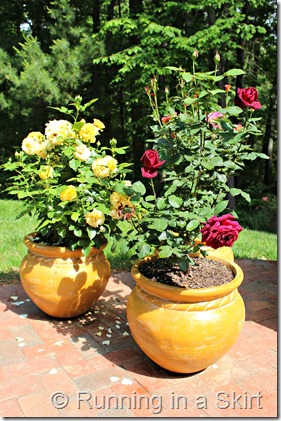 They are doing so well! I know I've been on a bit of a gardening kick lately, but when you have roses like this, you just have to stop to well… smell them… right?

Here is a Rose-y thought for the day and some of my photos to go along with it. I hope your day is filled with plenty of pretty things that make you smile.
(Don't forget to scroll down to the bottom for the questions of the day!)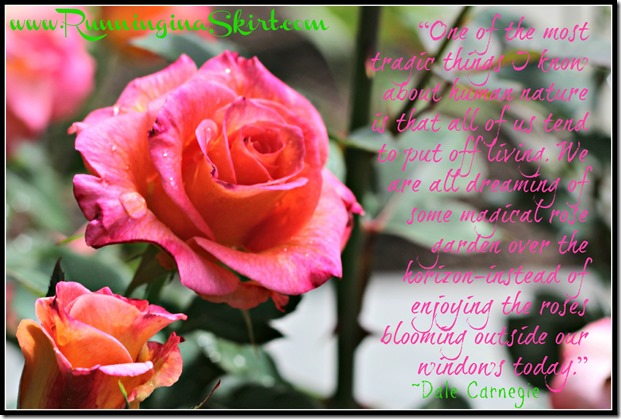 "One of the most tragic things I know about human nature is that all of us tend to put off living. We are all dreaming of some magical rose garden over the horizon-instead of enjoying the roses blooming outside our windows today."
~Dale Carnegie
Your turn!
What is your favorite flower? Right now I love roses, orchids & plumeria (makes me think of Hawaii!!)
Do you ever get so ahead of yourself that you forget to notice the beauty around you? I know I do! These roses are a nice reminder to notice what you have!