Running a sub-27 5K has been on my mind for quite some time. I first wrote about wanting to run a faster 5K after the Chicago Marathon and before my sinus surgery last year. After the sinus surgery I had to basically start from scratch with running, but reset the goal again at the start of 2014.
I have been really pushing my training lately by adding hills and speed work to my weekday runs, but so far this spring 26:59 has been just out of reach. That all changed Saturday!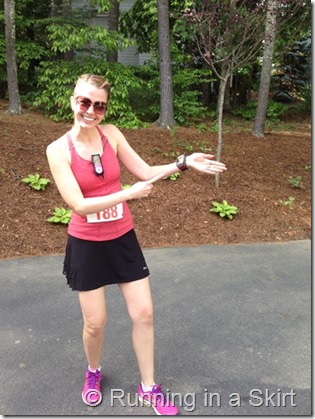 Race Recap
The morning is perfect. It is dry and cool, in the upper 50's, and the course is flat and familiar. I know with summer approaching and the weather warming up quickly this might be my last chance to hit my goal time before Fall arrives.
I arrive at Carrier park determined to leave with the long awaited PR. I feel the focus and a mental toughness I am positive I need to push through the elusive time barrier I have been fighting for.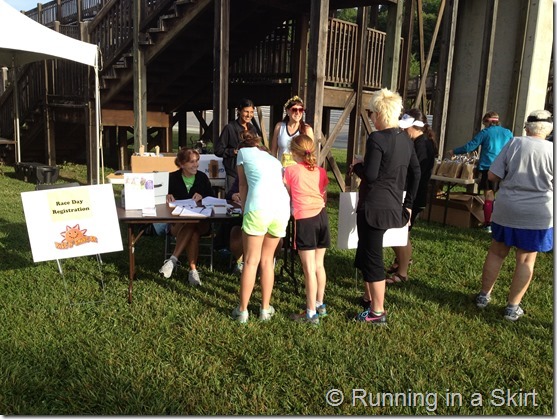 The race supports Girls on the Run, which is one of my favorite charities. I sign up and start my warm ups for the race.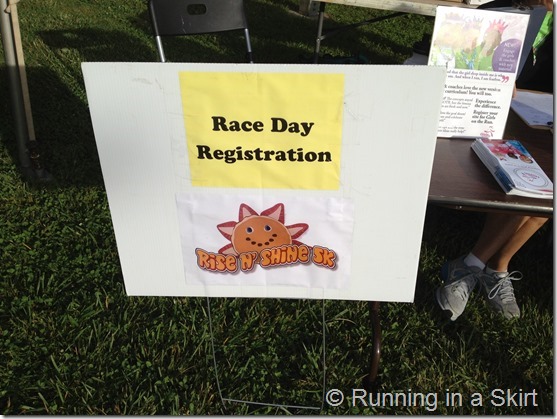 After a few minutes, I line up at the start and probably look a little more serious than I normally do for a race. There is a group warm-up that I only half participate in because I don't want to do anything different with my legs that could keep me from hitting my time. The start gun goes off and I take off.
The course goes partly around a bike track so I keep to the inner circle. I know that getting my time will be very very close and I don't need to accidently run a longer distance on the outside of a circle.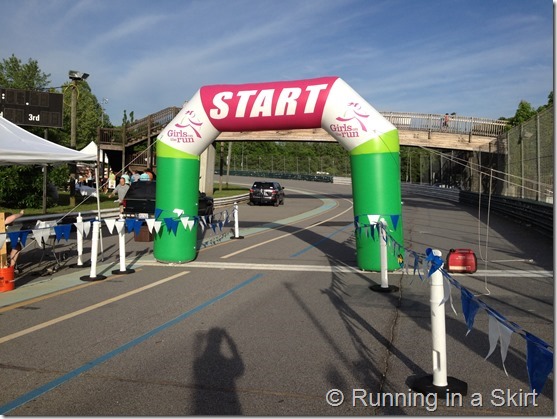 I notice my watch in the 7 minute miles at points during the first quarter of a mile, but I quickly fall into a pattern of near 8:30 miles. I need the watch to say 8:39 or less the entire course and focus on getting those numbers.
I push my leg turnover and try to keep my breathing controlled as I need to save my energy for later in the race.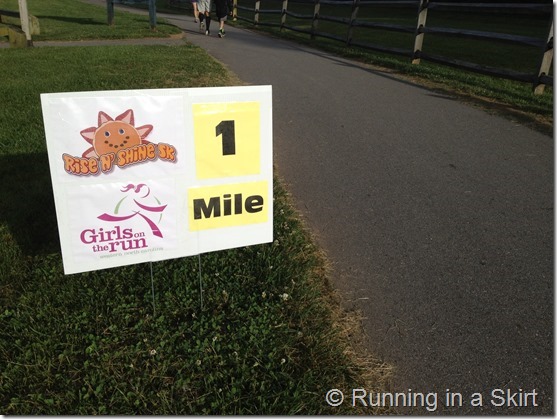 Mile 1: 8:36 – Perfect!
I notice some people around me slowing down, but I keep to my plan to push farther. The second mile of a 5K is often when I get distracted and struggle holding my time, so I focus and push. The course is an out and back at this point and I start seeing some of the front runners come around the corner. They inspire me to keep racing.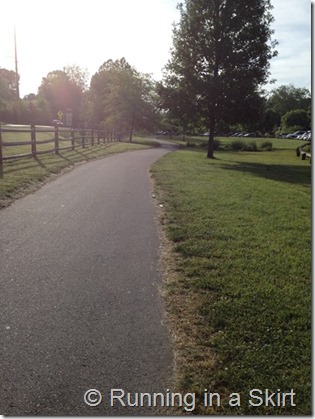 Mile 2: 8:48 – not quite!!!
My legs start to get heavy and I notice my pace slowing a few times. I bear down and keep saying my little race mottos… "Pain is temporary, Pride is forever"… and "There is going to be a day you can't do this, today is NOT that day."
With less than a half mile left the course takes a turn on a mulched path with a few small hills. I struggle to keep my time on the mulch. I eventually just decide to ignore my watch and just run.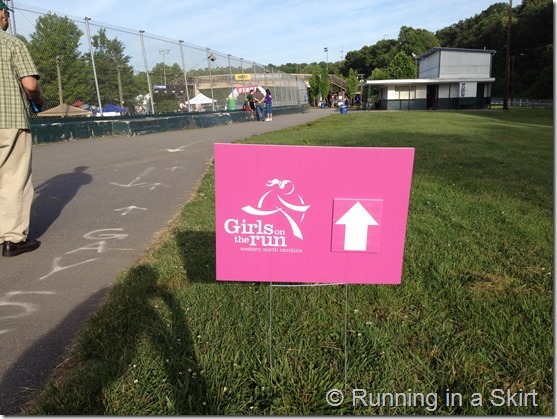 Mile 3: 8:40 – Close enough!
The final tenths of a mile turn back on the bike track. I see that clock in the distance and it still says 26:xx and I have a chance. I need to run fast to make up a few seconds from the second mile. I know that if I push, I will have my time. The clock ticks closer to 27 minutes and I give it all I have pushing to the finish line.
Last .10: 7:34!!! – Super fast for me!!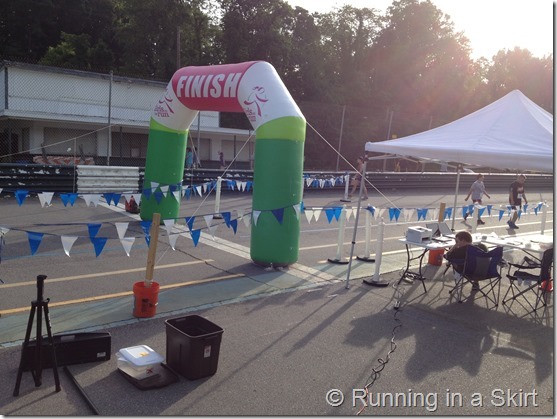 I walk a few steps and stop my watch.
This is what I see….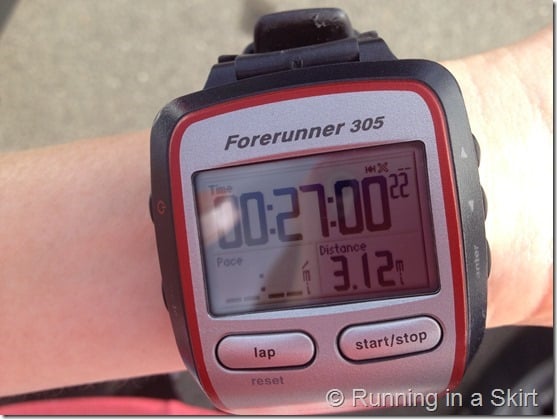 NOOOOOOOOO!!!!!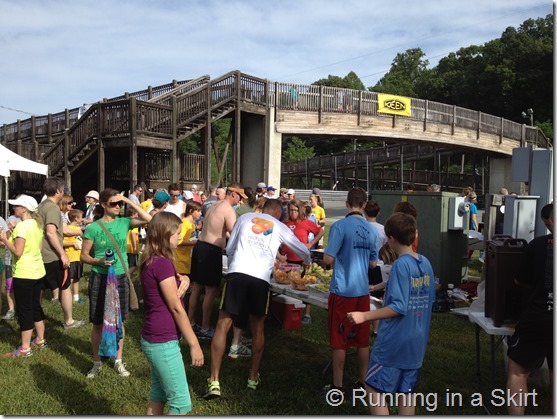 I am heartbroken that I missed my goal time by just one second! As I walk it out I start thinking that it had to have taken me AT LEAST a second to stop my watch. I did not hit it until after I crossed the finish line.
So I enjoyed some race snacks…
Look at this killer pancake spread! There are even fresh berries!
I waited….
I don't think I've ever watched the people computing the race results so closely!
Eventually the race results were posted.
Finally! 26:58!!!!
Pace, 8:40, GPS Watch course 3.12!
For so long running was about running farther and farther each race until I maxed out with the marathon. It is really fun to work at getting faster for a change! My hill work, speed training and breaking "status quo" really paid off and I am so proud that got my time. It feels great to make a challenging goal and figure out how to make it happen. Just a short while ago it was a big deal for me to break 30 minutes in a 5K!
I think it's time now to give my legs some easy runs for a few weeks, but no matter what speed I take those miles, I'll be soaring with running joy!
I'm sharing this post with the Race Recap Linkup!
Your turn?
Have you ever set a challenging goal and accomplished it?
How do you measure running success?