What a whirlwind of a weekend! I ran the Rise N' Shine 5K Saturday morning before we hopped in the car to Charlotte for a wedding. I'm going to have a full recap from the race later this week, but I'll give you a little teaser… I FINALLY hit a HUGE running goal of mine!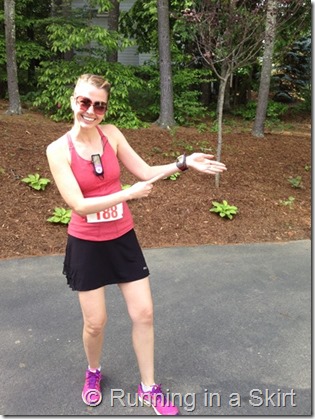 I rode my running high through the weekend.
WEDDING FASHION
It's been awhile since we talked fashion on the blog, so here is a little glimpse at what I wore to the wedding. It was a 5:30 inside ceremony, so I went a little dressier with the outfit.
Dress: Gianni Bini (Dillard's)
Necklace: Maison Miru – Cecelia Choker, I won this from a giveaway on Aspiring Kennedy! I love that you can dress it up or DOWN. I'm hoping to pair it with some casual outfits this summer.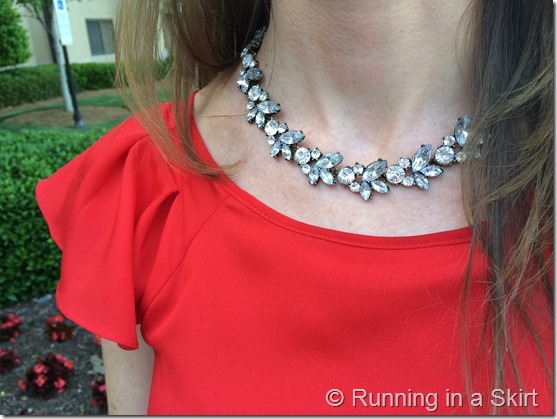 Shoes: Nine West – I was going to wear my taller nude heals, but I like the way the flowers on these matched the flowing sleeves on the dress. AND they were easier to dance in!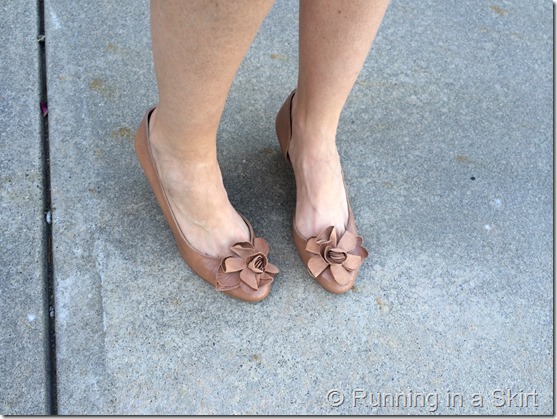 Congratulations to Marc and Jessica on their beautiful wedding! The ceremony and reception was beautiful and the whole event had delightful sweet and personal touches. I didn't take any pictures to share on the blog, because I'm sure they want to be the first to share their professional pictures on social media. But I assure you're the bride and groom looked stunning!
I had a really nice time and was happy to be a part of their special day! The hubs got to catch up with his college buddies, who we only see every couple of years.
I can't imagine this bunch as 19 year old boys!
Saturday we woke up early and caught up with Tommy, my brother. He just bought his first house in Charlotte and I couldn't be prouder of him!
And bonus, I got to cuddle with sweet Solow.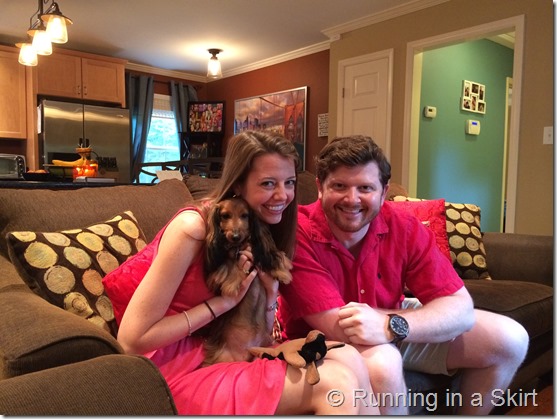 He took us out for brunch at LuLu's, which is amazing!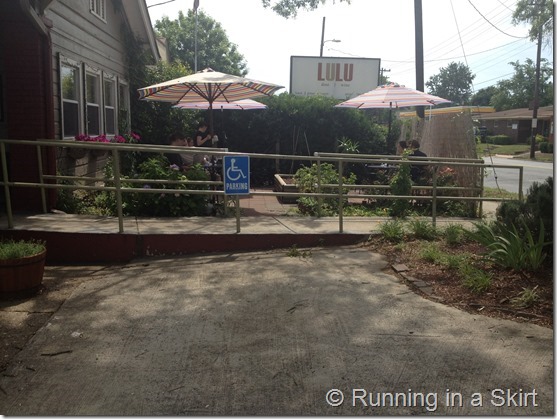 The menu is French inspired, with a Southern flare.
And a special Happy Birthday wish to my "baby" brother!
What a great weekend!
I'll be back later this week with the race update. I'm still sooooo excited about my time!
Your turn?
How did you spend your Memorial Day weekend?
What do you think of my wedding attire?