Happy Tuesday Friends!
I was looking back through my phone pictures for the weekend and decided they really told the story of a hectic, but awesome weekend. So I thought I'd try something new on the blog… a weekend photo "dump" that let you come along for the fun.
Friday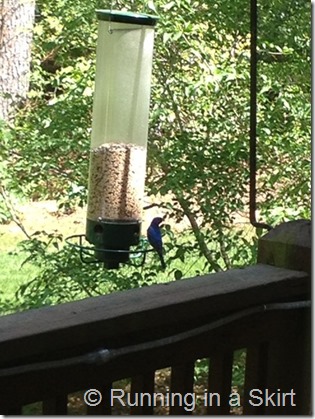 I love this little blue bird!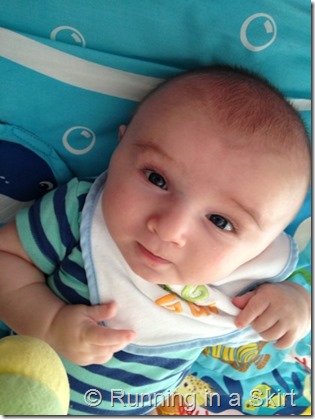 Owen is growing fast! Picture sent from my Sister-in-law. This is now my phone screen saver.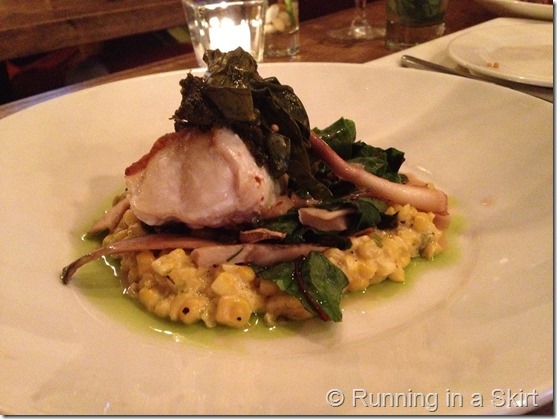 Dinner at Storm in Downtown Asheville Friday night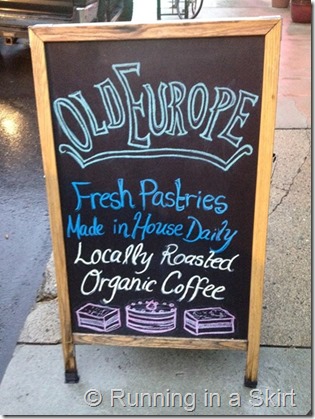 Desert at Old Europe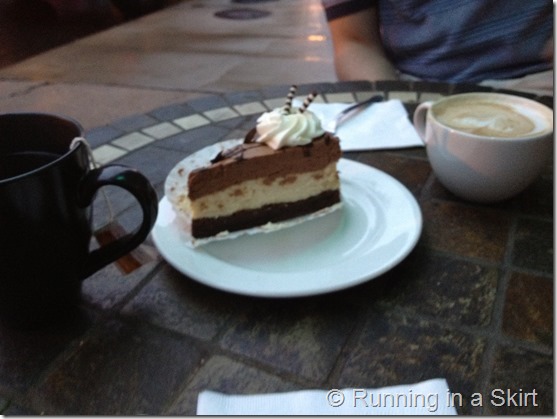 It's so nice to be able to walk around downtown Asheville again without freezing!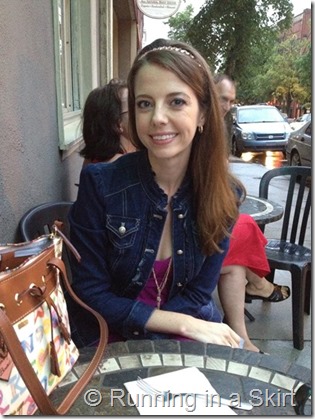 Saturday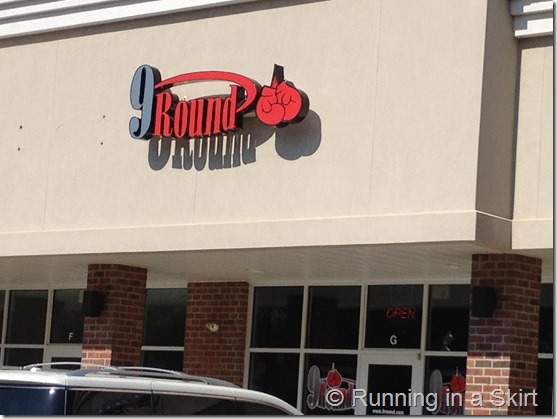 Morning exercise at 9 Round with the girls. Wow! This place is an amazing 30 minute workout. It is intense! I would love to try it again. I don't know how I didn't get a picture with us with the PINK boxing gloves though!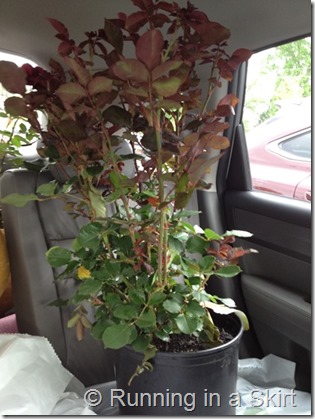 Impulse buy at BB Barnes…. ROSE plants!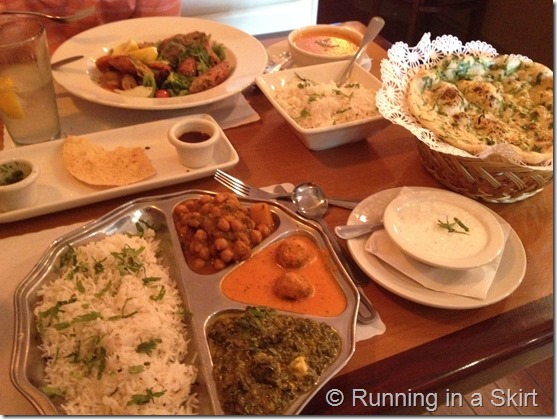 I had an about to expire Groupon to Cinnamon Kitchen, an Indian restaurant. It exceeded our expectations. Even the hubs who does not LOVE Indian food enjoyed his meal. We will be back!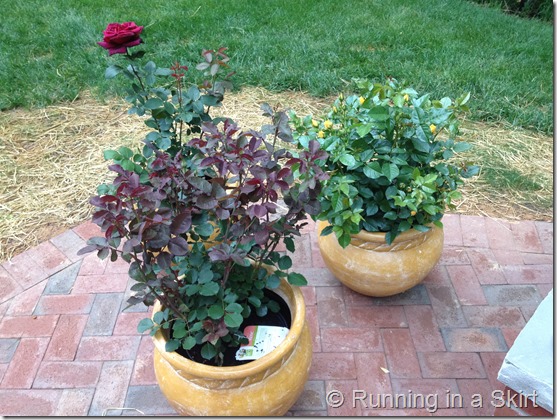 I needed them… right?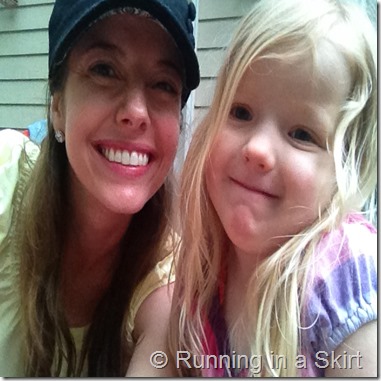 Hangin with Ms. Audrey from down the street. Oh how I love her.
Sunday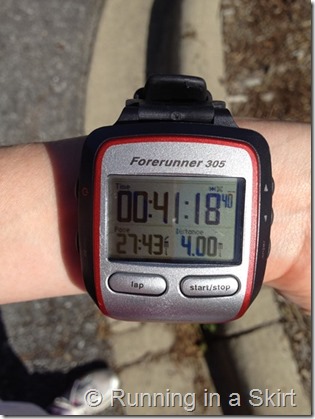 STICKY 4 mile run Sunday morning
My hubby's famous strawberry pancakes for brunch. Good thing I got in two workouts this weekend.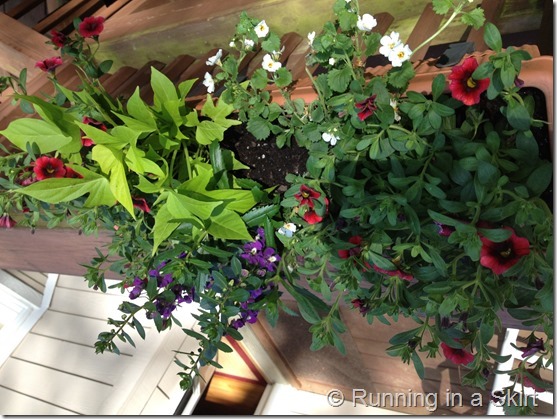 Marathon planting session. Spent most of Sunday "playing" in the dirt, but I loved it.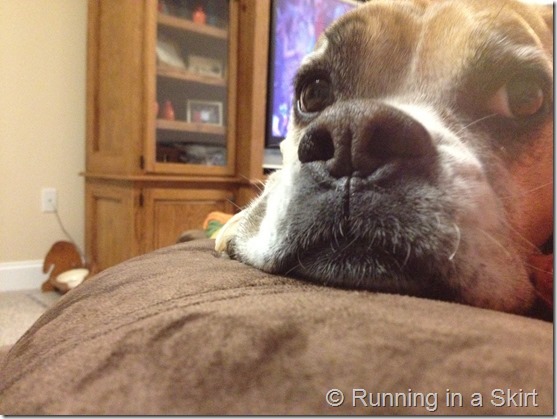 And the perfect way to end a weekend… with this face, in my face.
Hope everyone else's weekend was good!
Your turn….
WHAT DID YOU DO THIS WEEKEND?
WHAT WOULD A PHONE PICTURE DUMP TELL ABOUT YOU?
[/fusion_builder_column][/fusion_builder_row][/fusion_builder_container]