My nephew Owen was born last week!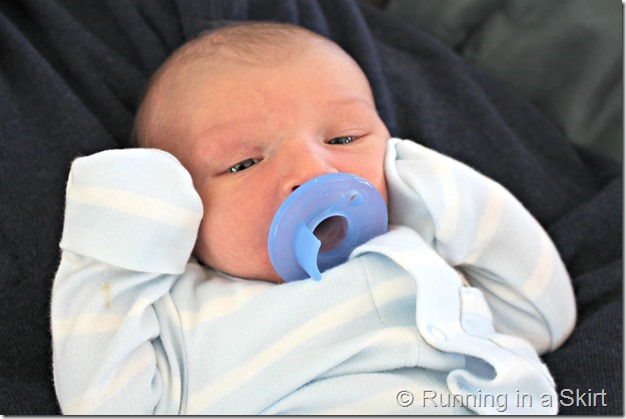 He says hi…
The hubs and I went to Columbia Sunday to meet the little man and catch up with his parents Megan and Justin.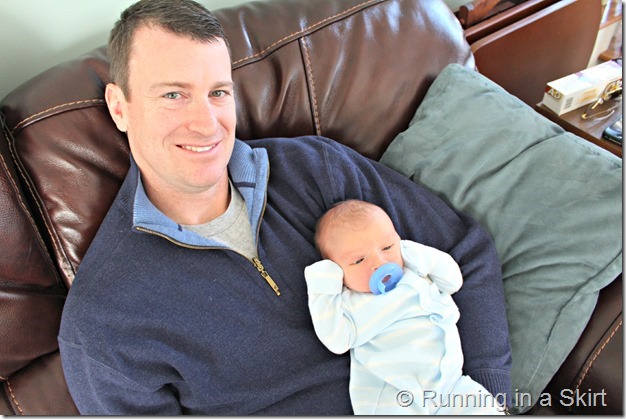 If you've been following my blog for a while you may remember Megan's pregnancy announcement, baby gender reveal party and her epic baby shower. Needless to say the entire family has been anxiously awaiting the arrival of this little one.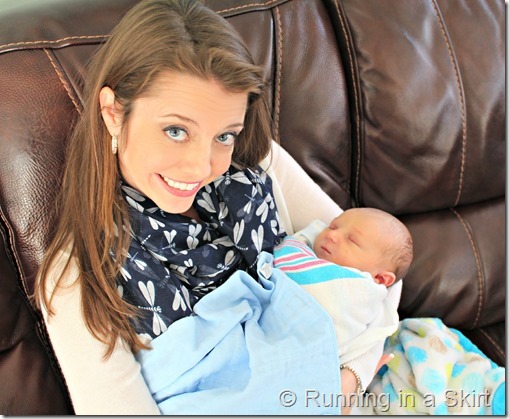 After spending a quality afternoon carefully holding all 7 pounds of him and watching him do his favorite activity… sleep… I'm happy to report that he is perfect.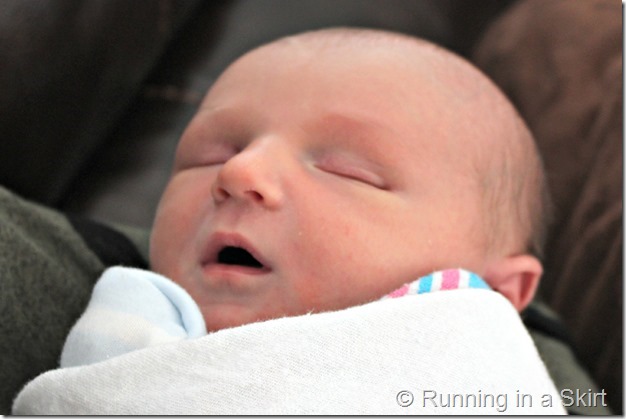 Look at this sweet face! I even got a few glimpses of his darling eyes.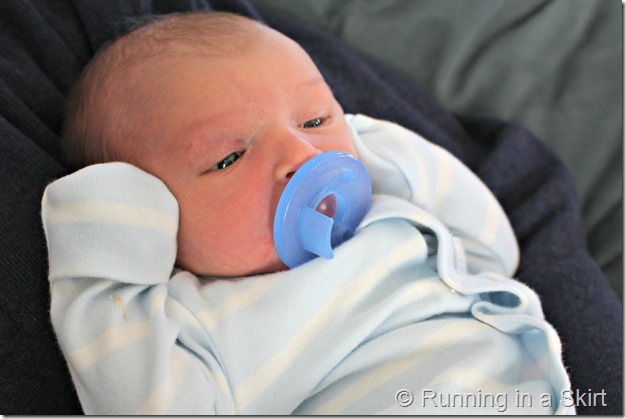 He is the cutest little newborn with such a wonderful disposition. So far he has been blissfully quiet between feedings and has been an angel for his parents.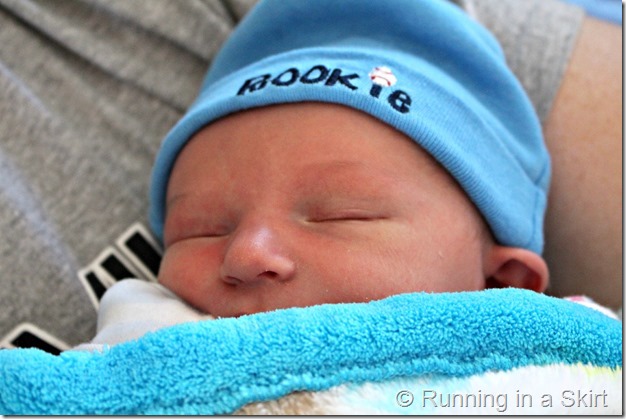 I was even lucky enough to get to feed him a whopping 3 ounces of milk.
I made a little pact with him before I started though….
You don't throw up on my nice clean clothes and I'll take you to Disney when you grow up. Muh-haaaa.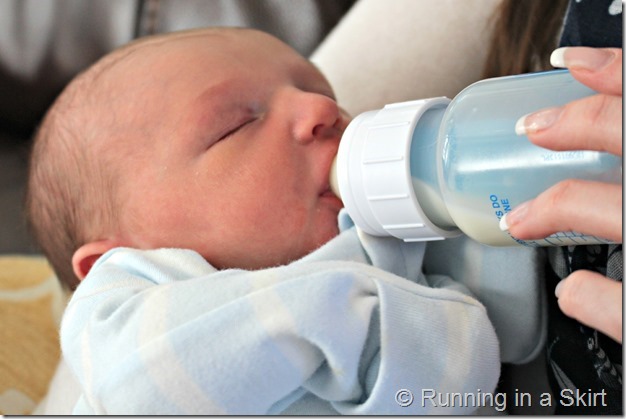 After a careful burping after every half ounce, the Disney promise worked… he didn't even spit up or throw up on me!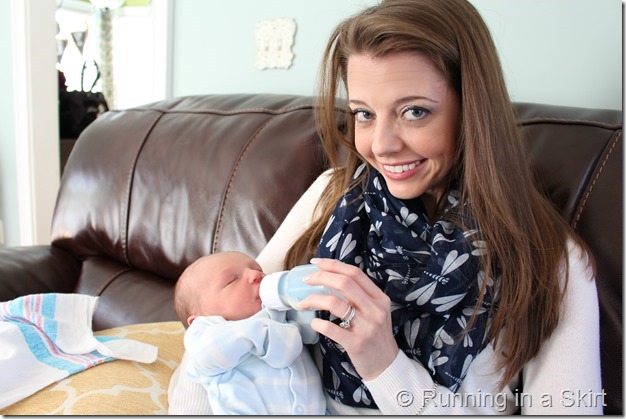 And after getting my fix of his baby powder sweet smell, velvety smooth skin and perfect little pursed lips… I'm already in love and can't wait to go back to see him again.
It's such a blessing to get to spend time with my nephew so soon after he was born! I am one lucky girl!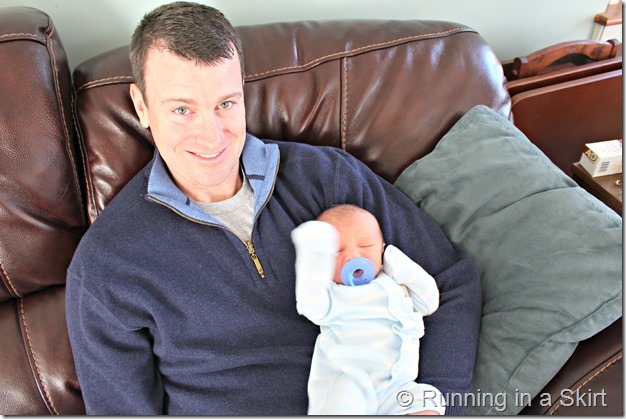 Bye for now…