Happy happy happy Monday friends! I am happy because Things I'm Loving Lately is one of my favorite posts to put together on Running in a Skirt. I really enjoy sharing what is making me happy at the moment and it makes me take a good look at all the things I have to be thankful for. There are always plenty! I am one lucky girl.
So without further ado let's get to this months list.
Yoga Class
I finally got up the nerve to go to yoga class! It has been something I have been wanting to do since I have more flexibility in my schedule now. I have seen such benefits from just doing the yoga DVDs at home and I am hopeful to see even more benefits by doing a studio practice. That is me actually taking my yoga mat out of the house! Woop!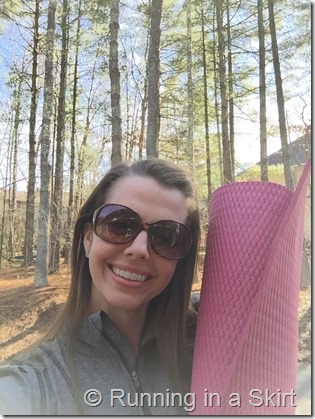 Feetures Socks
The PR folks at Feetures socks are based in Asheville and contacted me about trying their socks! They sent me two pairs of their Elite Collection socks to try.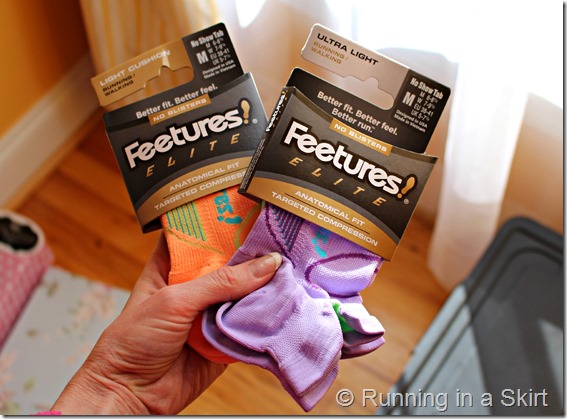 They hug my feet and have this lovely cushion on the bottom. The socks actually have compression on them and are made with a smooth technical fabric. On top of that they come in fun colors like purple and orange.
I am now a fan! They also just released the Plantar + Calf Sleeve for runners who are dealing with plantar fasciitis.
New Boots
If you follow me on Instagram you might have noticed these boots. I bought them when I went to Charlotte for Belk's FitFest. If they look familiar they are the the boots I was drooling over in my Christmas steal or splurge post. I found them on an amazing sale. They were the last pair in the store and they were in my size. It was sort of like fate… sort of…
I have no self control when it comes to boots 🙂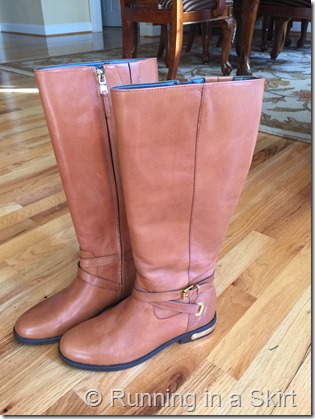 Floral Prints
I went in Target the other day to pick up some C9 by Champion® for a special post coming up on Wednesday. I of course stopped in the non workout clothing section and was blown away by all the floral prints. They reminded of clothes I wore in late middle school! I even saw a bodysuit with a full skirt. I honestly never though bodysuits would come back in style. I thought those had gone the way of my Friday night ice skating sessions at Rock on Ice.
I'm learning though that all fashion trends come back around. Some you should embrace some of them and others you should leave to the "kids." So I snapped up this adorable dress and left the bodysuit on the rack.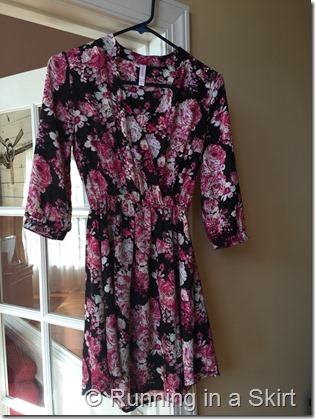 This dress has Fashion Friday written all over it, so expect to see it again!
Shrimp and Kale Chowder
I have been all about making healthy soups lately that count as meals. This Shrimp and Kale Chowder is one of my favorites. Eating kale just makes me feel instantly healthier. I know it doesn't work this way, but I feel like it can totally undo a cookie binge.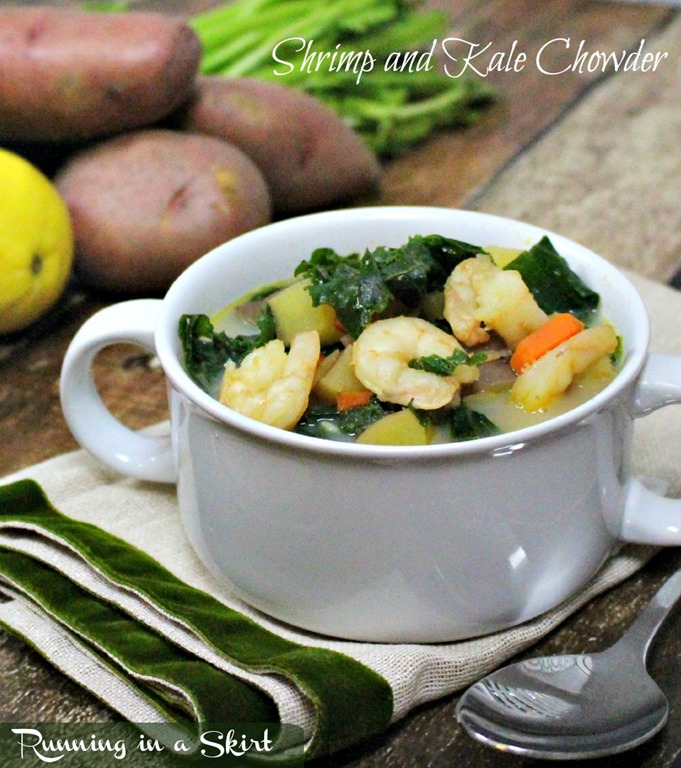 Biltmore Walks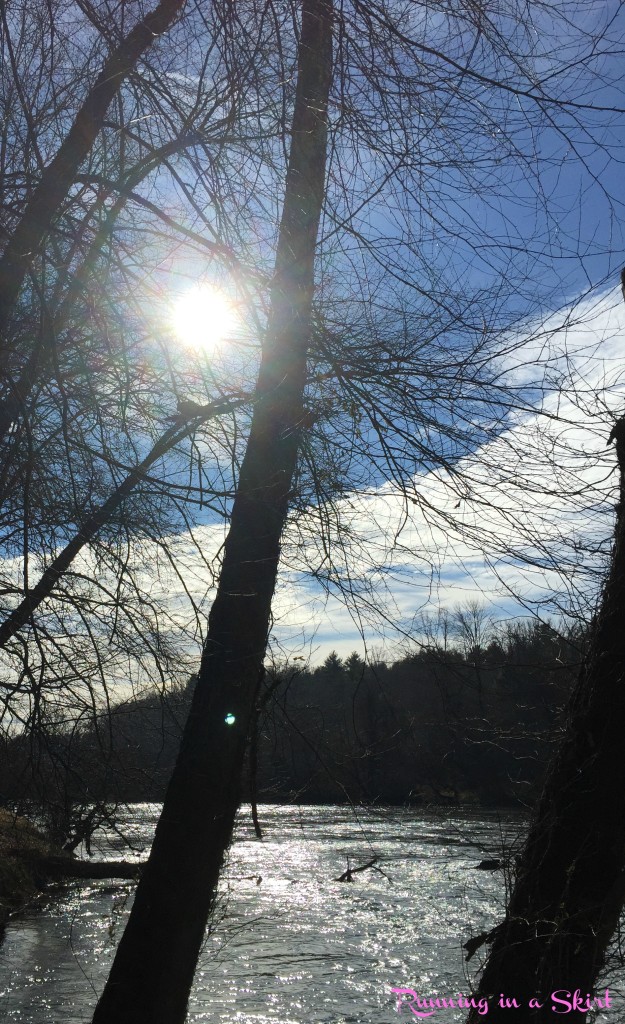 Oh glorious Asheville! I am embracing winter the best I can, but I can't wait for spring. I just can't wait! 🙂
And of course, have a Marvelous Monday! Thanks for the linkup Katie.
Want to catch up? Read my other Things I'm Loving Posts!
Your turn!
What are you loving lately?
[/fusion_builder_column][/fusion_builder_row][/fusion_builder_container]