Happy Fashion Friday! After a beautifully mild week in the mountains the skies have turned gray and cold again. I'm thinking about starting a countdown until spring. Who's in?
With my pure love of sun and sand, I adore all things about warm vacations in winter. But, topping the list is pulling out my favorite summer dresses and rocking them in January! Our trip to Antigua was no exception and I had so much fun ditching jeans and sweaters for the week.
So for today's #FashionFriday, I thought I'd share pictures of my dinner outfits from my Antigua trip.
Speaking of Antigua, Did you miss Monday's post? The pictures of the beaches in Antigua are amazing! I wrote about the two tours I went on while I was there. One water tour and one land tour. It has over twenty great shots. But I digress, lets get back to the fashion.
Sunday Night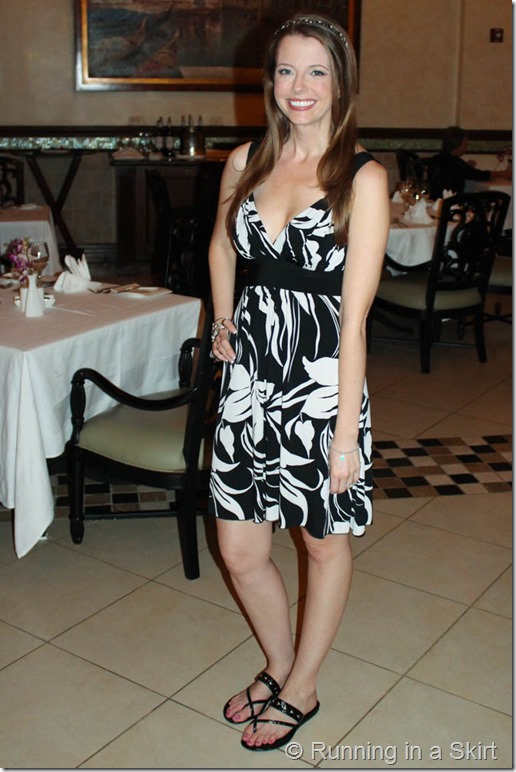 This dress is an old one, but a good one. It makes an appearance on most vacations because it is fun to wear and packs so well. It's from JC Penney- eons ago.
Monday Night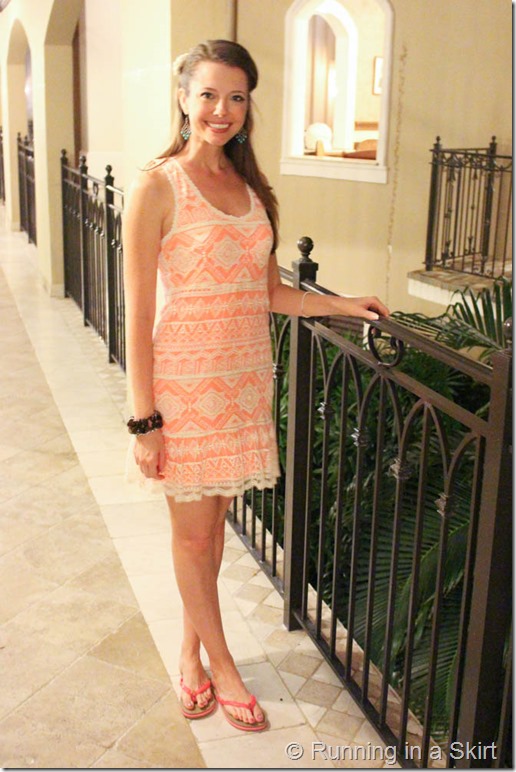 Monday night we went to the Beach Party at the resort so I went for a festive Caribbean look!
This dress is from American Eagle's summer collection a few years ago.
Tuesday Night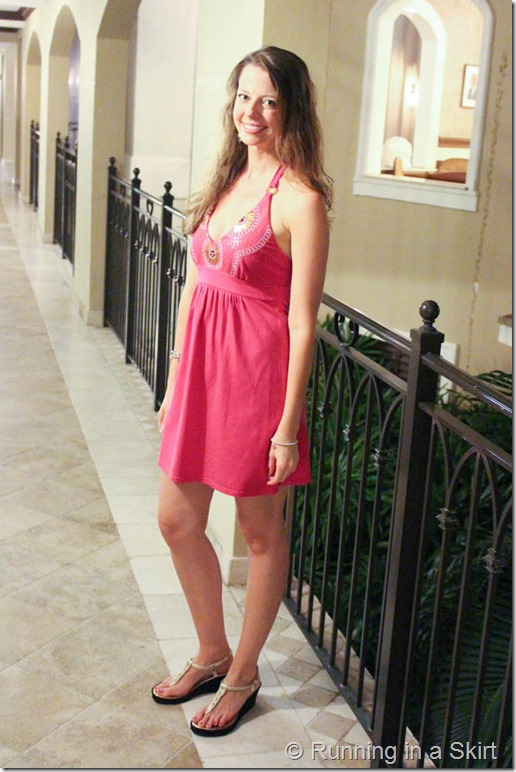 This dress is another favorite of mine that appears in all sorts of vacation photos. It is from Victoria's Secret dress collection.
Wednesday Night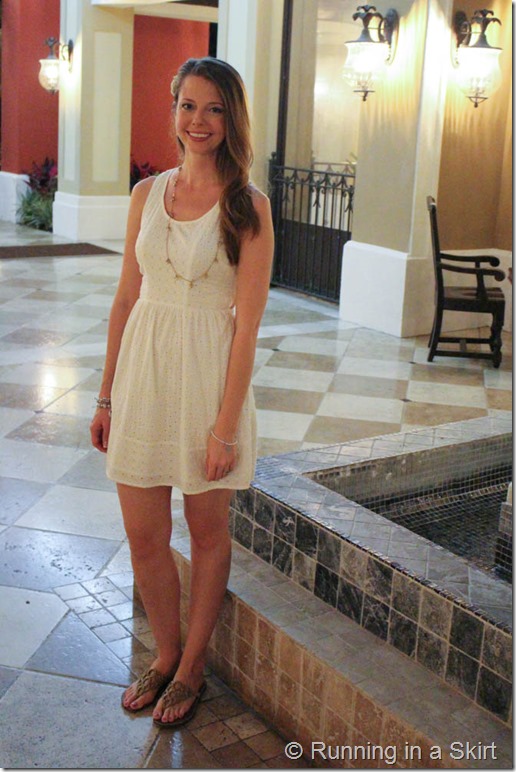 If you've been a long time reader of Running in a Skirt you have seen this dress before! It's featured in THIS fashion post and I even wore it for my birthday this year. The hotel hosts a "white night" and I thought this would be perfect.
Also… I wish I knew how I got my hair to do that so I could recreate it!
Thursday Night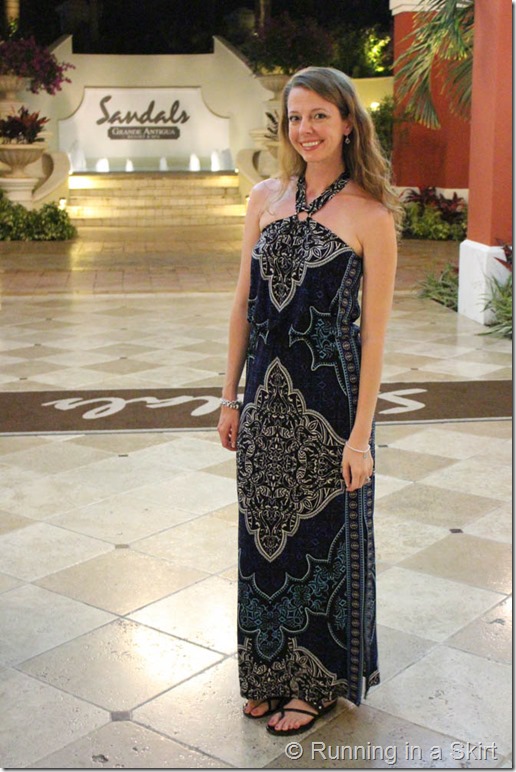 Thursday night was our "fancy" night at the hotel for dinner so I wore my new long dress. This is a White House Black Market find I got for less than thirty bucks at the end of this season. I got it when it was already cold outside, so this was the first time I got to wear it.
Friday Night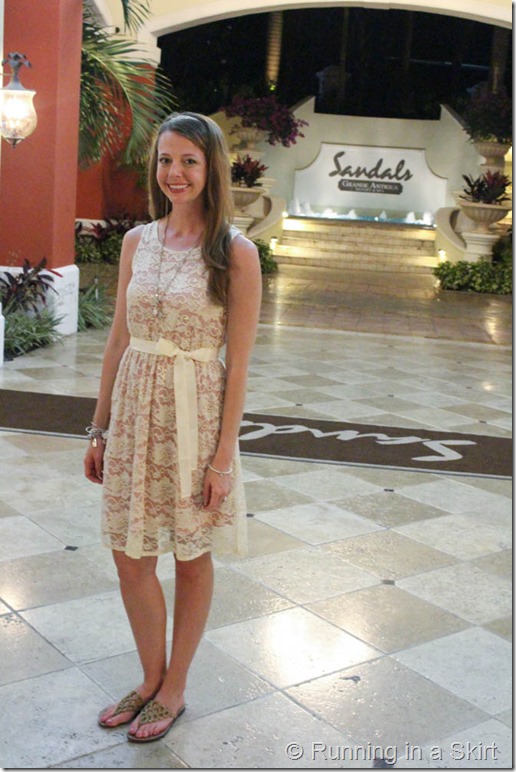 I ended up packing too much and having a few dresses to choose from on the last night. The hubs choose this one and says it is one of his favorites. I got it last year at Altar'd State and it is such a beautiful dress! You have also seen it in my Turks and Caicos posts.
Now I'm officially dreaming of sunny days and warm tropical evenings. I'm still working on my food and hotel post for Antigua. I'll have it up in the next few weeks.
Now back off to enjoying cold reality 🙂
Make sure to check out my review of Sandals Antigua and Things to Do in Antigua.
Thanks to Nicole for the Fit & Fashionable Linkup.
Your turn!
Do you have favorite summer dress?