I hope you guys had a great Labor Day! I had to work on Monday so we celebrated the holiday over the regular weekend by…. well… eating.
We cooked out…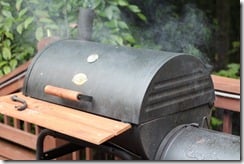 The hubby perfected smoking salmon. I have pictures for a future post!
… And we went out to a nice dinner at Rezaz in Asheville. So good!
I used the excuse to wear my white eyelet summer dress before the Labor Day holiday. I don't cut white completely out of my wardrobe after Labor Day, but I do believe certain white pieces… like white eyelet dresses … really only belong in the heart of summer OR at a beach/tropical vacation.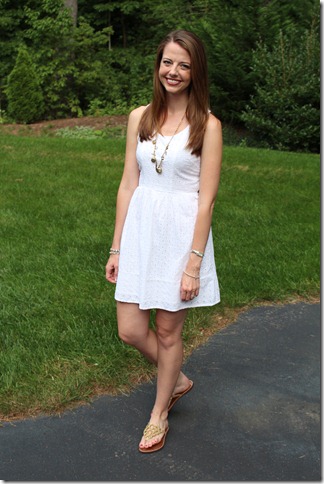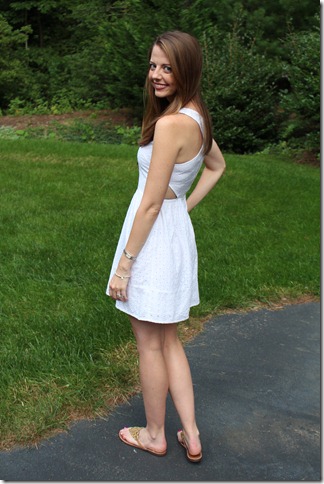 Dress: White Eyelet Dress with exposed zipper and back cutouts- American Eagle
Shoes: Sam Edelman Gold Beaded Flip Flops – Belk's (75% off sale)
Necklace: Vintage Charm Necklace – JC Penny
I do love summer dresses! They are my favorite summer fashion statement. They make looking put together so easy.
---------------------------------------------------------------------------------------------------
DO YOU WEAR WHITE AFTER LABOR DAY? (Don't worry, I will not judge!)
WHAT'S YOUR GO-TO SUMMER FASHION?
WHAT WILL YOU MISS ABOUT SUMMER?